THE BIKEZILLA CANFIELD LITHIUM'S BERM RISER BAR AND STEM COMBO HAS THEIR PROS AND CONS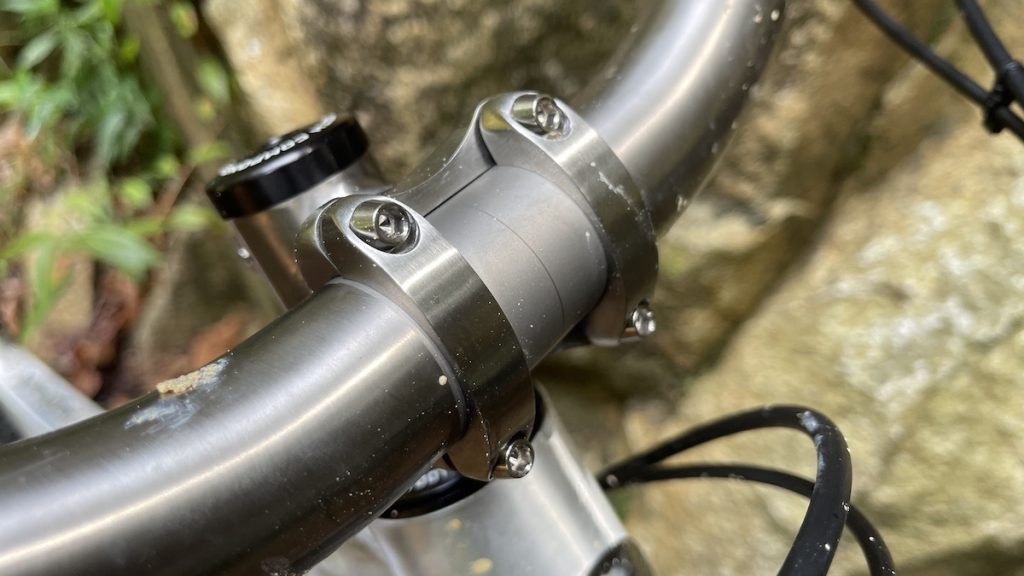 Over my couple-of-tens years of cycling, I have custom built many bikes, from BMXes to street/DJ to mountain bikes. I have used frame materials from chromoly to steel to aluminium and carbon. Till now, I have refrained from choosing titanium frames or components for a few reasons: (1) pricey (2) they didn't match the look I was planning for my custom builds (3) these products last forever! And that would make me feel "guilty" when vanity craving strikes and I want to change a frame or components. Fast forward to present day, I am now even more sentimental with metal frames than before. I still enjoy my carbon-frame builds though but metal frames give me that added nostalgic feeling. (Ed: it has personality) And so it goes … one of my latest build uses the 7005 aluminium custom-built Canfield Lithium frame. To build it to my intended weight range, I went "motley" and used a mix of material for it. Here's the outcome.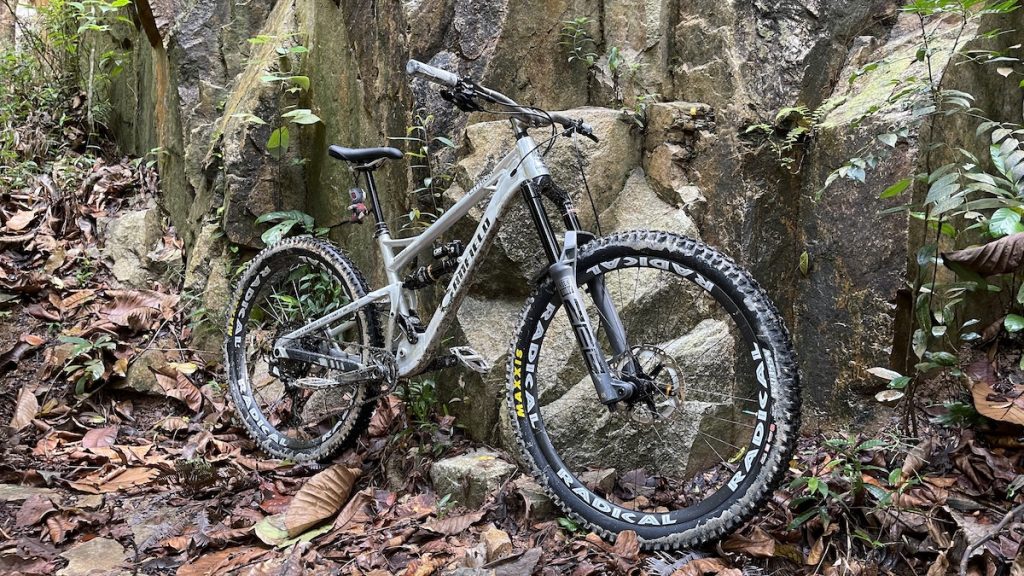 THE CANFIELD LITHIUM
The Canfield Lithium frame has a handsome and masculine shape. In addition to its playful geometry, it is designed around the CBF (Canfield Balance Formula) linkage system. This versatile system allows the bike to be tuned to the way I like and yet able to (1) maintains an optimum anti-squat throughout the entire range of travel, (2) maintains efficient pedaling regardless of sag, and (3) doesn't sacrifice bump compliance or traction. Whichever way I tuned my shocks, there is little to no pedal feedback from braking or drivetrain forces.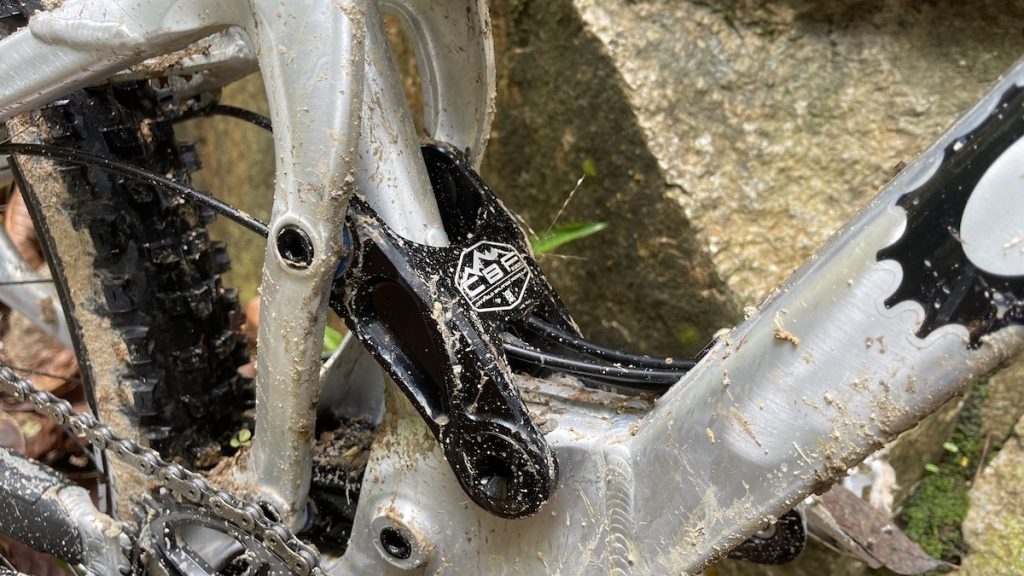 The biggest concern I had before the building commenced was the completed bike's weight. Frame and rear shock weigh in at 4 kg. I am aiming for the low or sub 14 kg range. As such, the non-purist "motley" build idea came in. For this build, I chose a set of titanium handlebar and stem from Berm Cycle and carbon wheels.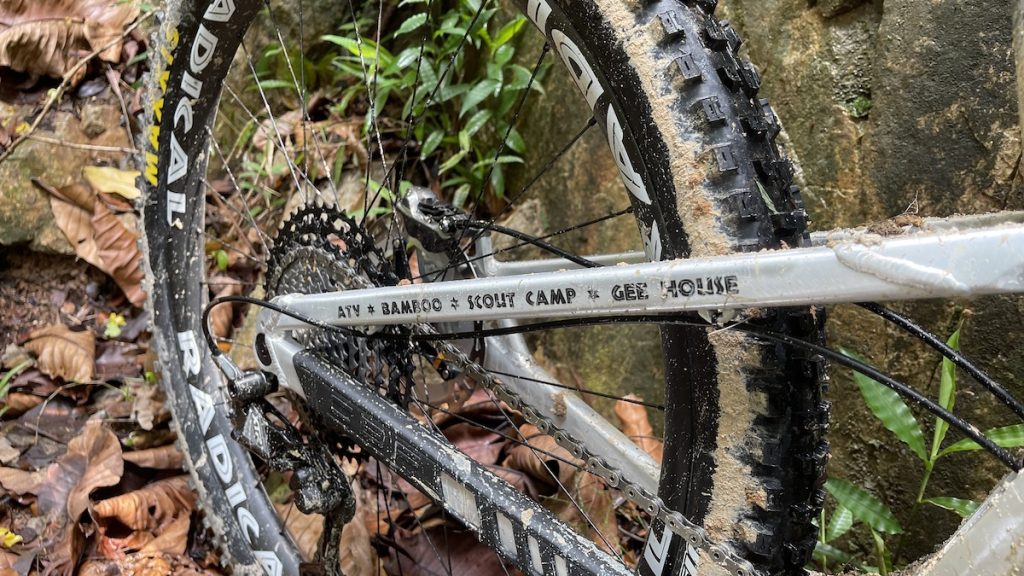 As it turns out, the Canfield Lithium is a very fulfilling build. It feels agile and confident from the roll-off, possesses a little nostalgic feel everytime I looked down at the toptube when I ride, has a cockpit feel and geometry that encourages me to pop off every kicker, climbs efficiently and descend with great confidence.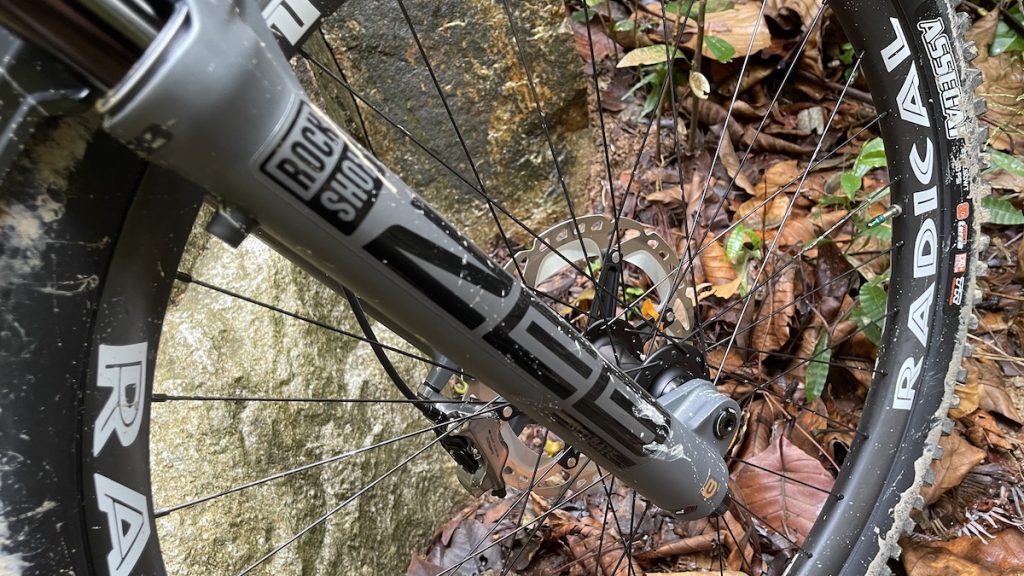 Worthy of mention is the handlebar and stem combo from Berm Cycle. They look really good and matches the metallic raw finishing of the Lithium frame. In addition, the handlebar feels strong to my pulls and loads. And they are light. This is important considering I opted for a pair of Rockshox Zeb fork for this bike. With a relatively big fork, I am concerned about the weight distribution of the bike. While the titanium handlebar and stem combo may not affect the front end weight of the bike drastically, it is now a situation of "every ounce shaved helps". The choice of choosing titanum for the front end gave me the confidence and that added bit of weight discount. The result is a bike with great front-rear weight balance.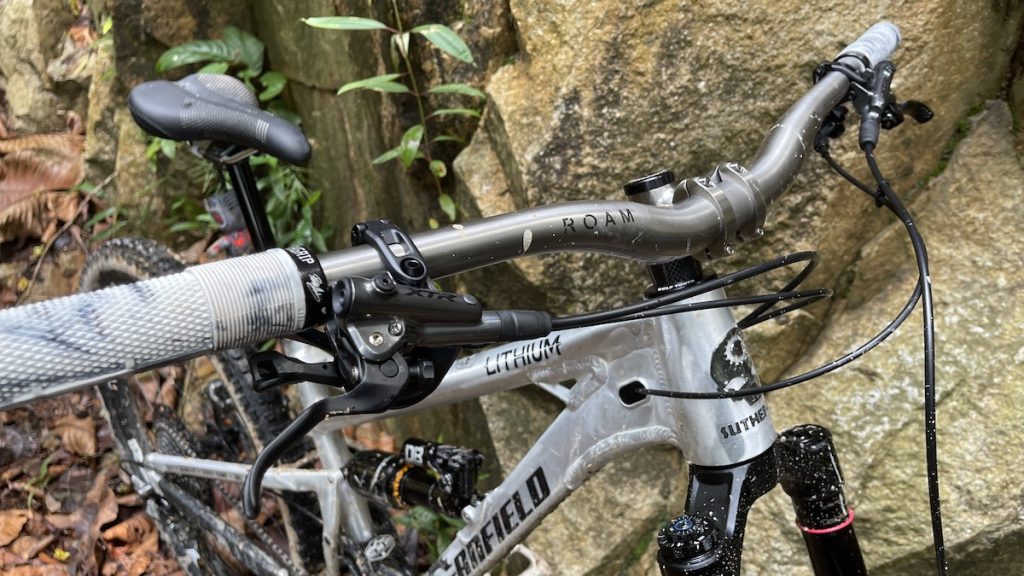 Some riders may not be overly concerned with front-rear end weight distribution of a mountain bike, for me it is important. It is a lot easier to pop and land a bike if the weight distribution is balanced. During long rides when we am tired, a casual pop or drop could spell certain unfavorable consequences if we are careless. That's when a well-balanced bike could save the day. I tend to land a pop or jump better when the bike has balanced weight distribution. (Ed: Let me know your thoughts on this.)
THE BERM CYCLE ROAM RISER BAR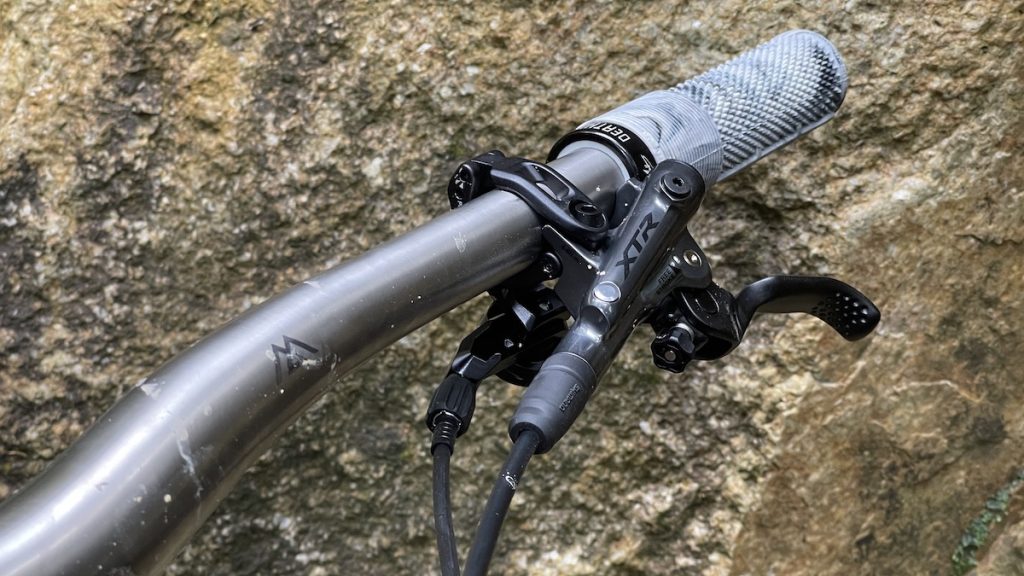 The Roam Riser bar has the following specs:
780mm Length
9° Backsweep
5° Upsweep
30mm Rise
Bar Clamp Diameter 31.8mm
Weight 290g
The riser bar has a generally-accepted geometry and fitted me well. There is no "getting used to" period for it. It felt comfortable from the onset. The 31.8 mm diameter contributed to its shock damping feel. I like that slight tensile comfort that it exudes. Yet, it gives the feedback of a strong resilient handlebar at your command. And one more bonus point to it – it looks really good with my current build!
We will touch on the 35 mm Rad stem in another article as its updated model is coming soon.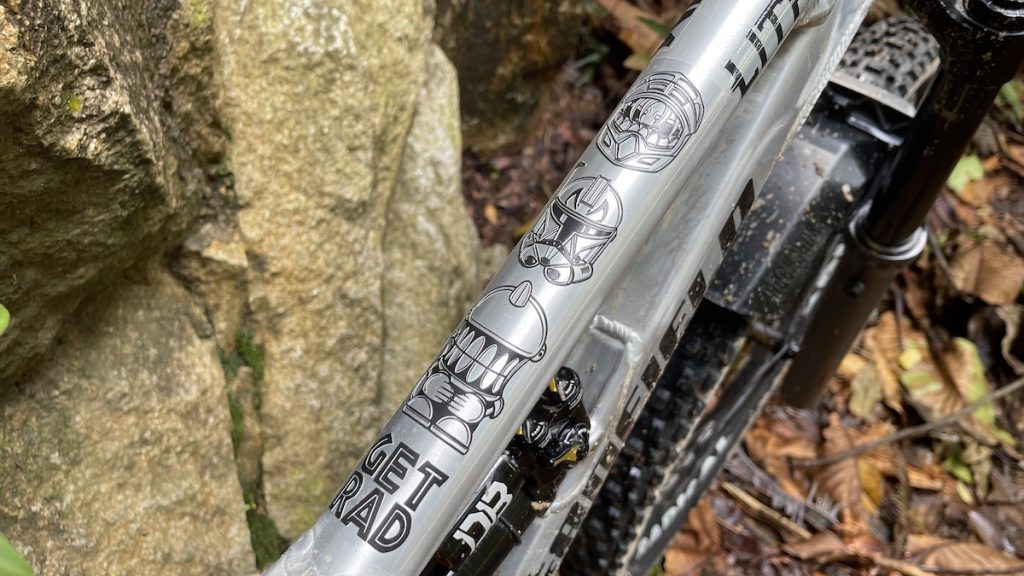 GENERAL ADVANTAGES AND DISADVANTAGES OF USING TITANIUM
Ever consider the question "Why titanium"? I asked myself this before and after using this riser bar and stem combo, I am sold. For those who needed more convincing, here's a short list of why you should consider titanium components.
PROS
Super durable – they are less brittle than carbon fibre, and they don't dent, scratch or bend easily. The brittleness of carbon fibre is probably it's biggest disadvantage compared with titanium. Due to this weakness, it is also important to be extremely careful when installing carbon components onto the bike. Titanium and aluminium are more forgiving when it comes to installation torquing.

Resistance to corrosion – Unlike steel, titanium are resistant to corrosion

No fatigue – While aluminum will experience fatigue over time, titanium will remain strong throughout its product lifespan

Generally tougher – Titanium is more resilient compared with carbon fibre and aluminum, this makes them more reliable even after crashes. That said, titanium components are not "indestructible", they are just more resilient.

The best combination for compliance and stiffness – Titanium offers the most comfortable feel with a great balance between compliance and stiffness – slight feel of steel's tensile elasticity and a sense of stiffness and predictability. The usual complain about carbon is that, they could feel a tad too harsh especially during long rides. That said, while titanium's comfort and stiffness can be optimized through hydroforming or material thickness, carbon fibre are also capable of adjusting these variable through layups.

Safer – Hairline cracks on titanium products could be easily detected. On the other hand, cracked carbon fibre products could give way without any warning.

Looks good – If you are after the polished metallic look, titanium is your choice

Environmentally friendly – Titanium products are recyclable. Carbon fibre products are not (generally).

Relatively Light – Take for example: the Berm Cycle Roam Riser bar weighs 290 grams while typical carbon fibre handlebars weigh an average of 220-230 grams and aluminium handlebars weigh an average of 320 – 350 grams. A mere 60 grams difference from carbon fibre handlebars in exchange for the shiny metallic look and (maybe) a little more confidence.
CONS
Expensive -Titanium are expensive. The price of titanium components could cost more than their similar products made from carbon fibre or aluminium
Not economical to repair – It is usually not cost effective to repair titanium products. The rarity of titanium specialists who can repair titanium products, shipping, labor and replacement raw material cost could render any intention to repair the item economically irrational.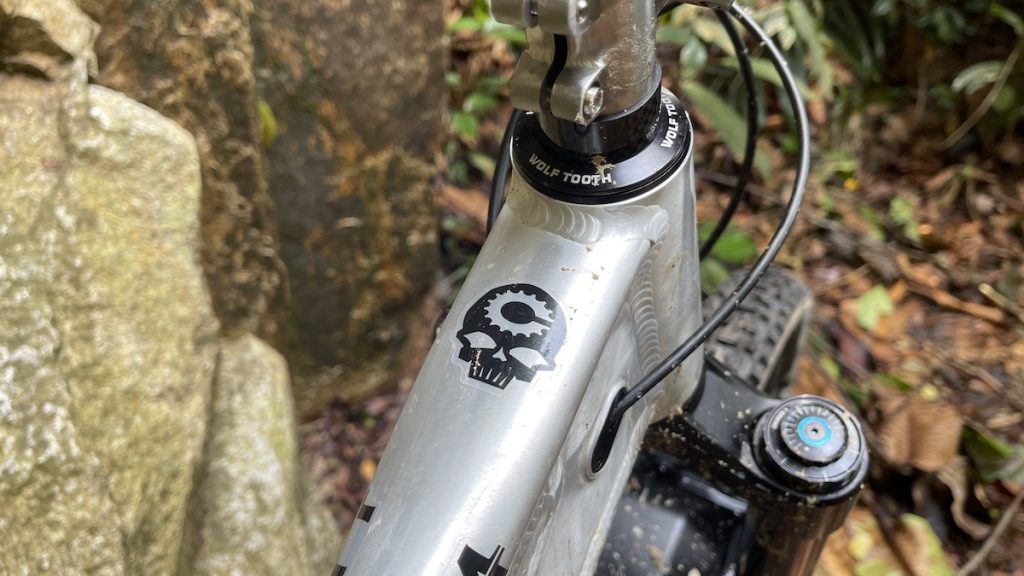 TIME TO RIDE
A well dialled bike makes you want to ride more. I think the Lithium is pretty dialled for now. We will be back with a more indepth review on the Lithium frame soon. Ride.
For a full range of Berm Cycle products, click here.
For interest in Canfield Bikes products, please contact Bikezilla and DinoBMX via PM.
LIKE and FOLLOW us: Bikezilla Facebook Page • Bikezilla Bikers Singapore Group Page • BikezillaSG Instagram • Bikezilla STRAVA
Photos, product review and opinions by Bikezilla editor