SMOOTH AS SILK GRAVITY RIDING AT NEW TRAILS WITH MOUNTAIN X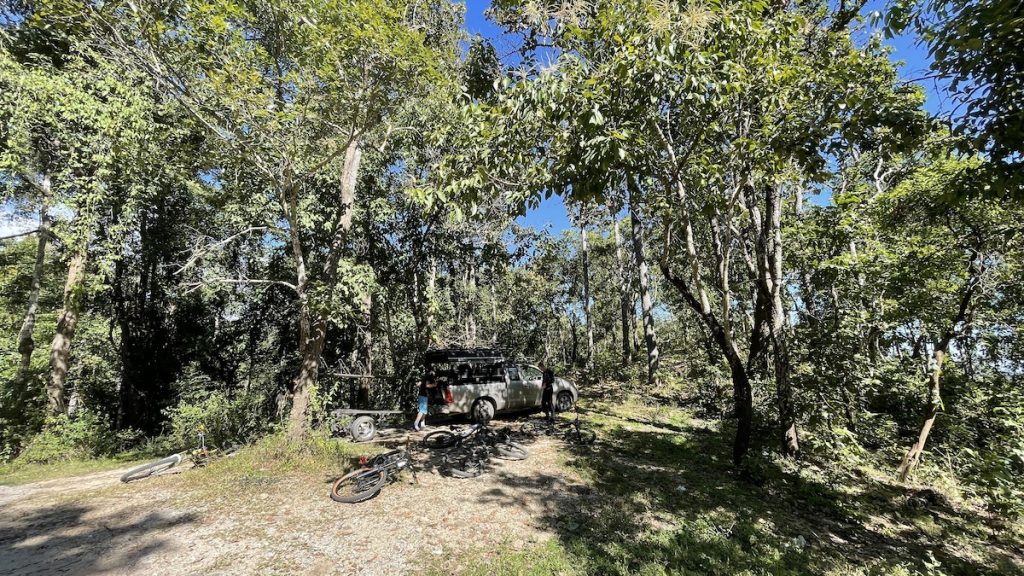 Chom Thong (pronounced as Jom Thong) is situated to the south of Mueng Chiang Mai. It was here that we experienced some of the flowiest and fun gravity trails these parts of Northern Thailand. Here's the sweet details about these new trails.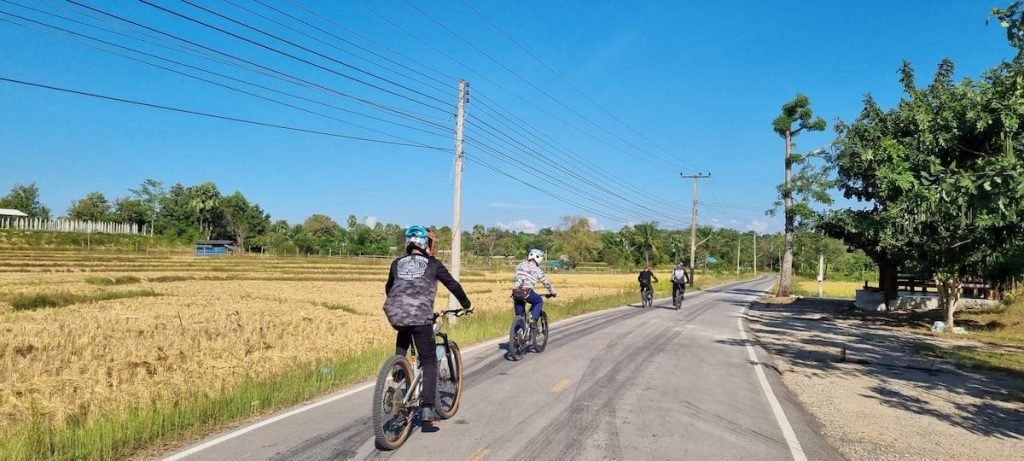 WELCOME TO CHOM THONG
Chom Thong got its name from its shape looking like a small termite hill (Thai: Chom Pluak) and having the hill covered by Bastard Teaks and Coral Trees (Thai: Thong Kwao and Thong Lang). Surrounding the mountain we rode are acres after acres of padi fields, with a range of mountains as backdrop. The grandeur of the Lanna Kingdom can be felt readily as we rode around the village. This is Chom Thong – saddled between Doi Inthanon and Op Luang, and it's the place we experienced silky smooth gravity trails!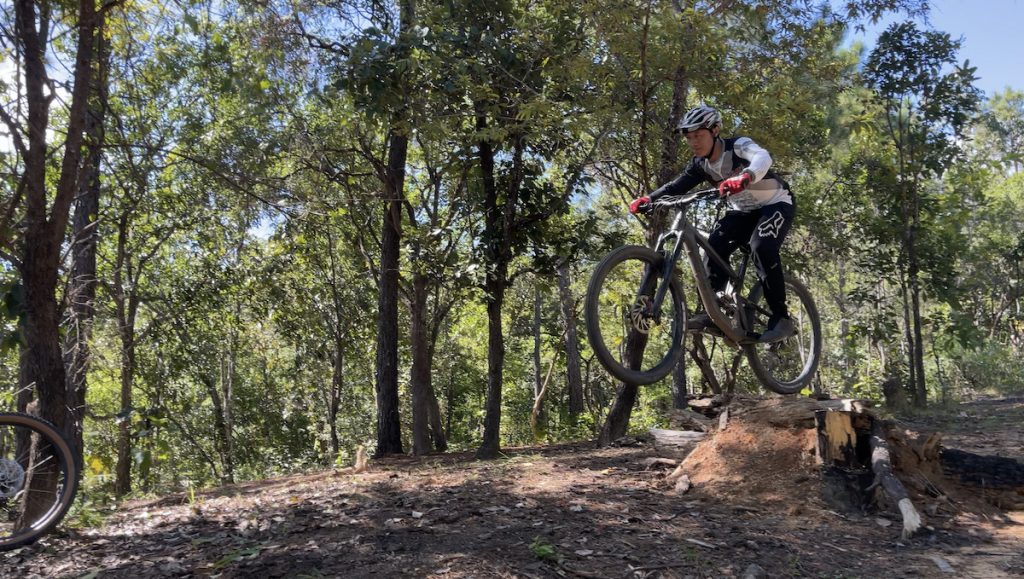 THE SILKY SMOOTH GRAVITY TRAILS
We are one of the lucky early birds whom got a taste of these newly "linked" trails. The trails started out as farmers' trails and Mountain X took the opportunity to link them up into a complete silky smooth gravity trail for mountain biking. And they added some extra features at one trailhead to enhance the riding experience further. The hill we rode at is one of the foothills of Doi Inthanon. At press time, we rode at Launcher, FarmVille, Rock Town, Mindcraft and another yet-to-be-named trail. More trails are in the works as we speak.
Much of the trails we covered are a mix of loose gravels and dirt. Based on IMBA's Trail Difficulty Rating System, we would consider them as a mix of single and double black diamond trails. In general, there are lots of high speed sections with good berms. The technical sections are not "life-threatening" and allows for carrying some good speed. You can imagine the adrenaline and euphoria as we rode these flowy black diamond trails.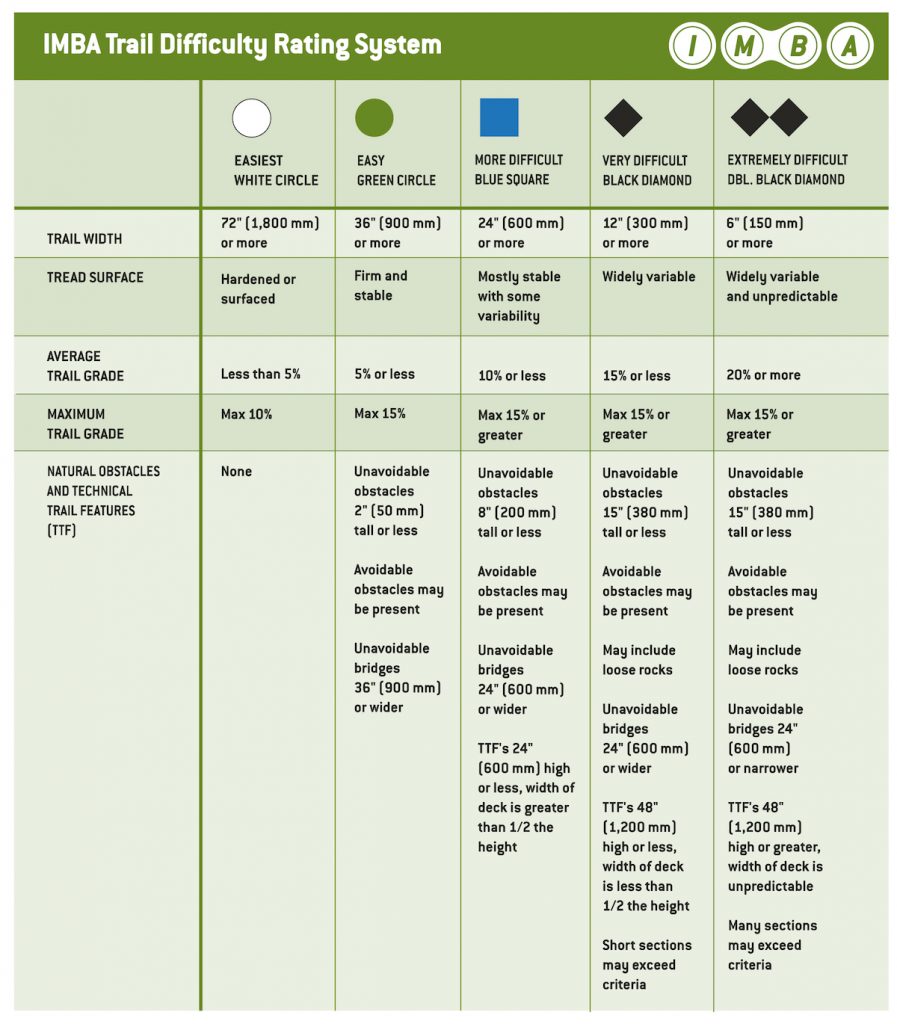 RELENTLESS DESCENTS!
One noteworthy part of Chom Thong trail is that: Most of the trails we rode have relentless descents! The flats, climbs and any other pedaling sections are few and short, and then its descent again! Let's just say it not "wussy' level descents too. Each trail is an average of 6 km (excluding the village shuttles) with the exception of the nameless trail being slightly shorter at about 4 km.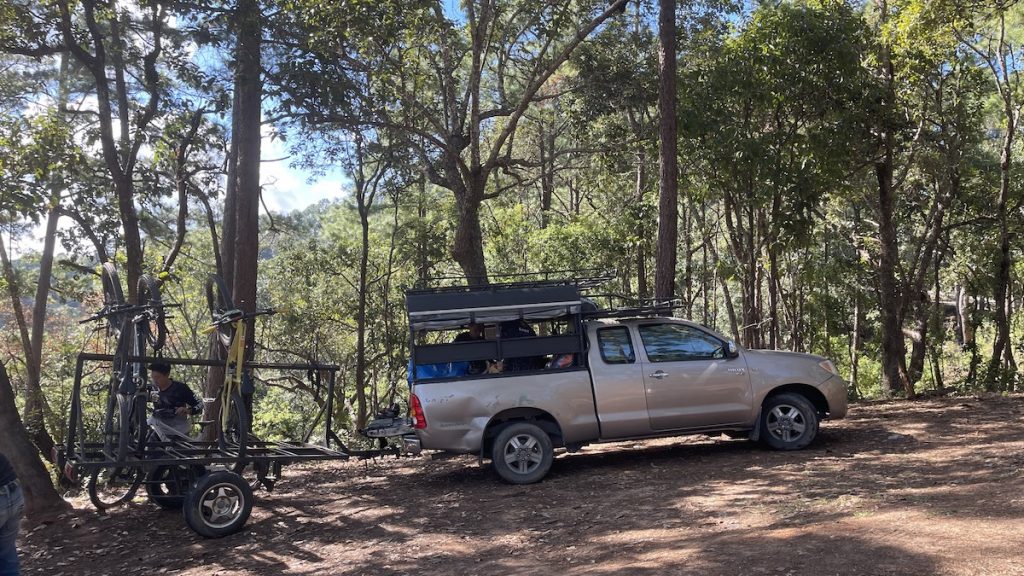 STILL LOVING DOI SUTHEP AND DOI PUI
We still love the challenges of the old trails at Doi Pui – Scout Camp, Gee House, ATV and others. As such, we suggest a couple of days ride at Chom Thong and then back to Doi Pui for some raw gnarly challenges.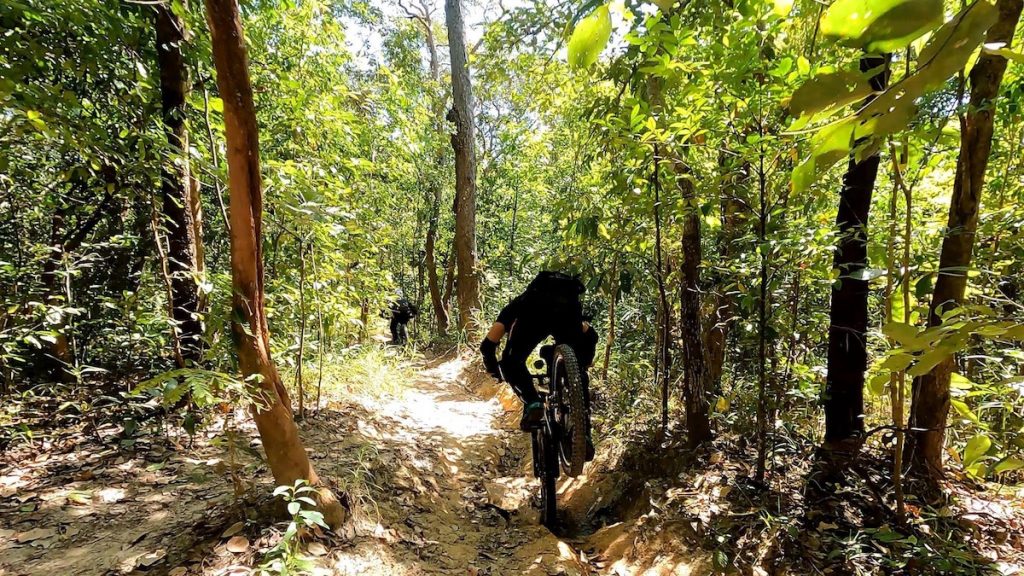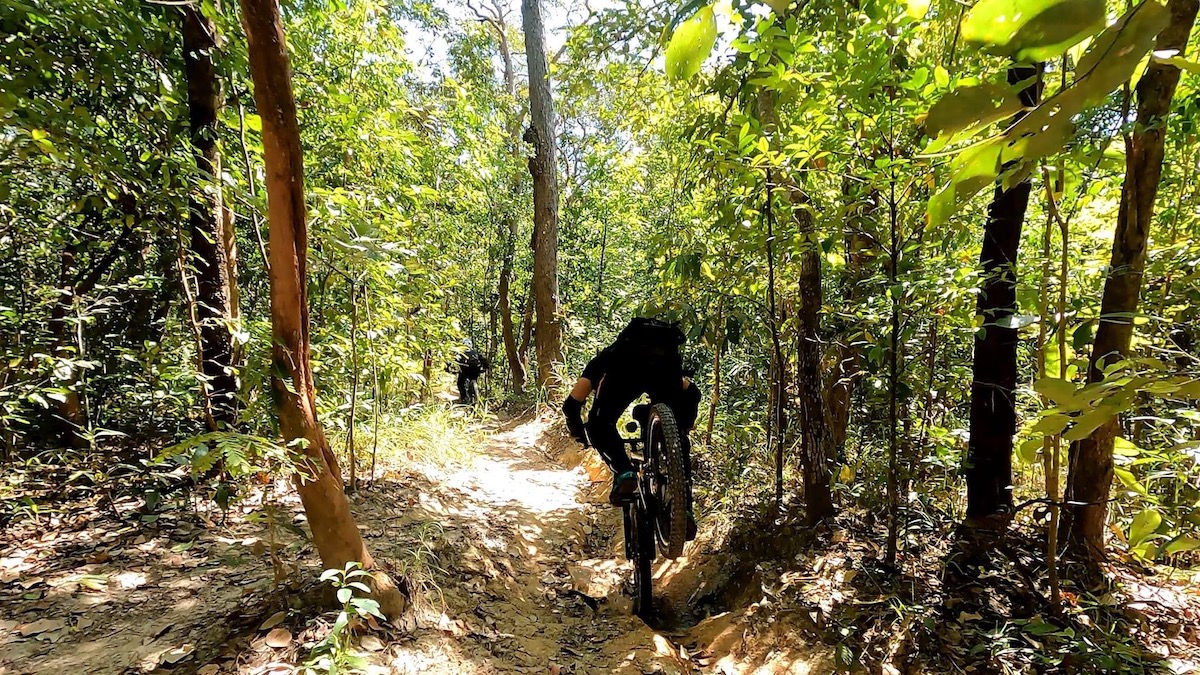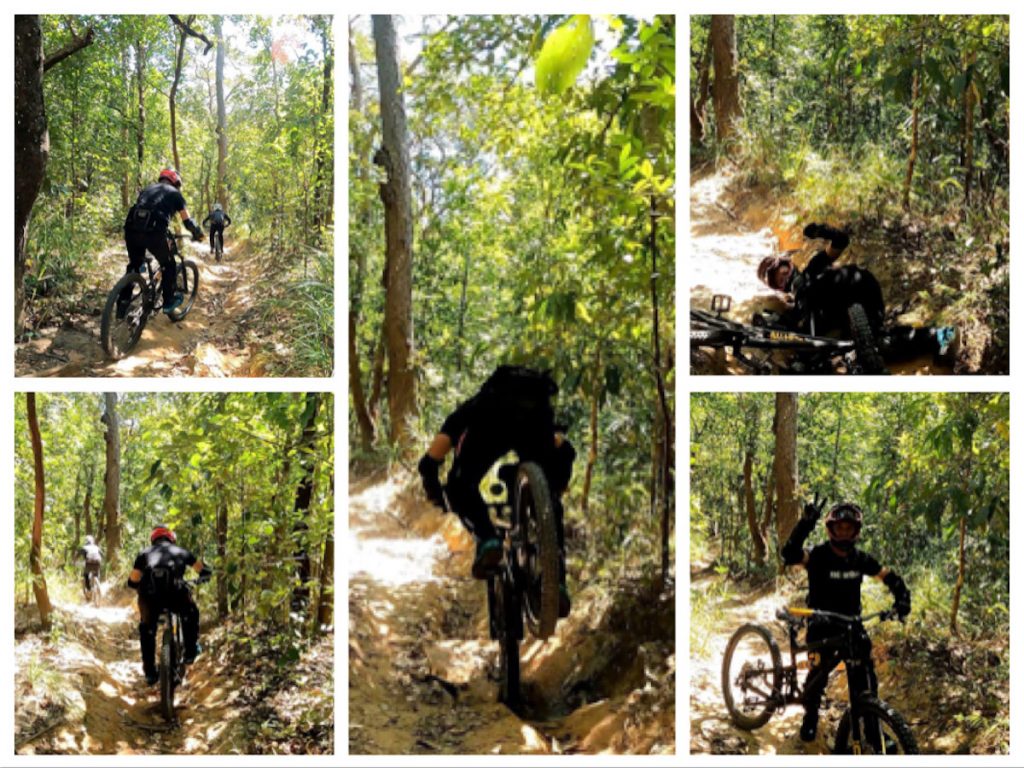 After 2 days of riding at Chom Thong, which served as good warm-up and flow sessions for our Chiang Mai rides, we are more ready for Doi Pui's trails. Going back to Doi Pui's trails gave us the validation that we are still as ready as before with raw, gnarly, rutted trails that are unpredictable. It's another type of satisfaction we do not want to miss.
A heads up for those heading to Doi Suthep and Doi Pui for rides. Most of the trails at these two mountains are currently out of bounds to mountain bikers. Violators could face heavy fines. We suggest consulting you guide before riding.
MORE MOUNTAINS TO RIDE
The permutations for adventure fun at Chom Thong is as endless as those you would find at Mueng Chiang Mai. Mountain biking, scooter rides (mix of road and trails) and hiking could be planned into an itinerary. A 2-3 days itinerary at Chom Thong could squeeze in a fair amount of mountain biking and memorable scooter trip to see the mountains and villages around the Doi Inthanon region.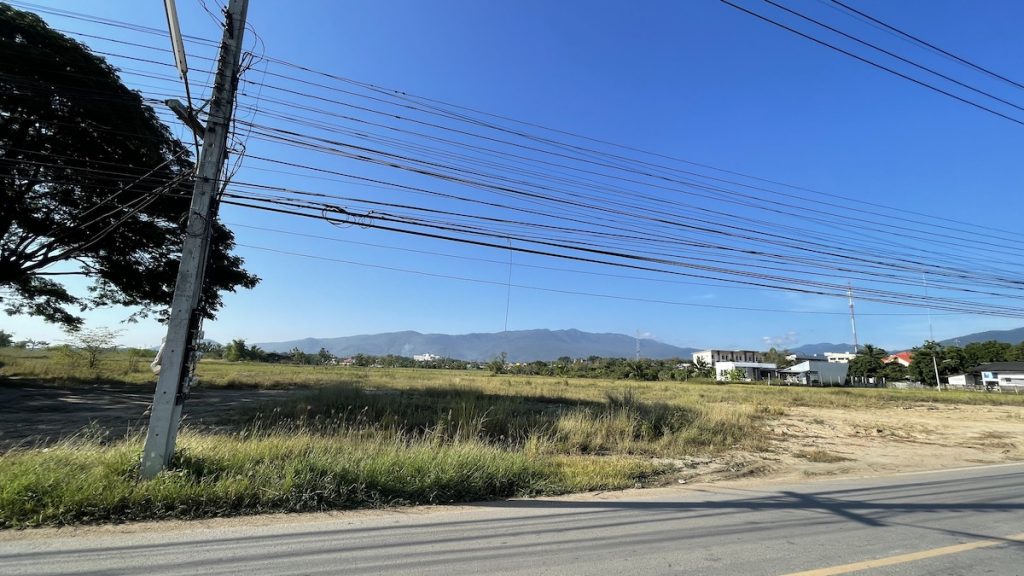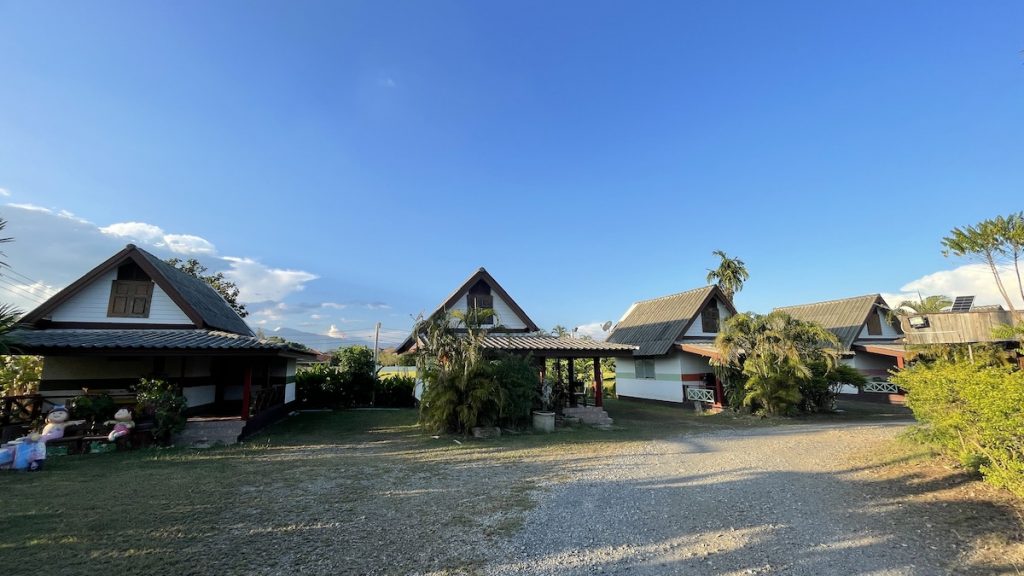 AFTER RIDES ENTERTAINMENT
Chom Thong is a small town, but it has no lack of good eateries and cozy drinking spots. For those who need a good recharge after a day of hard riding, you can look forward to awesome Northern fares and good music!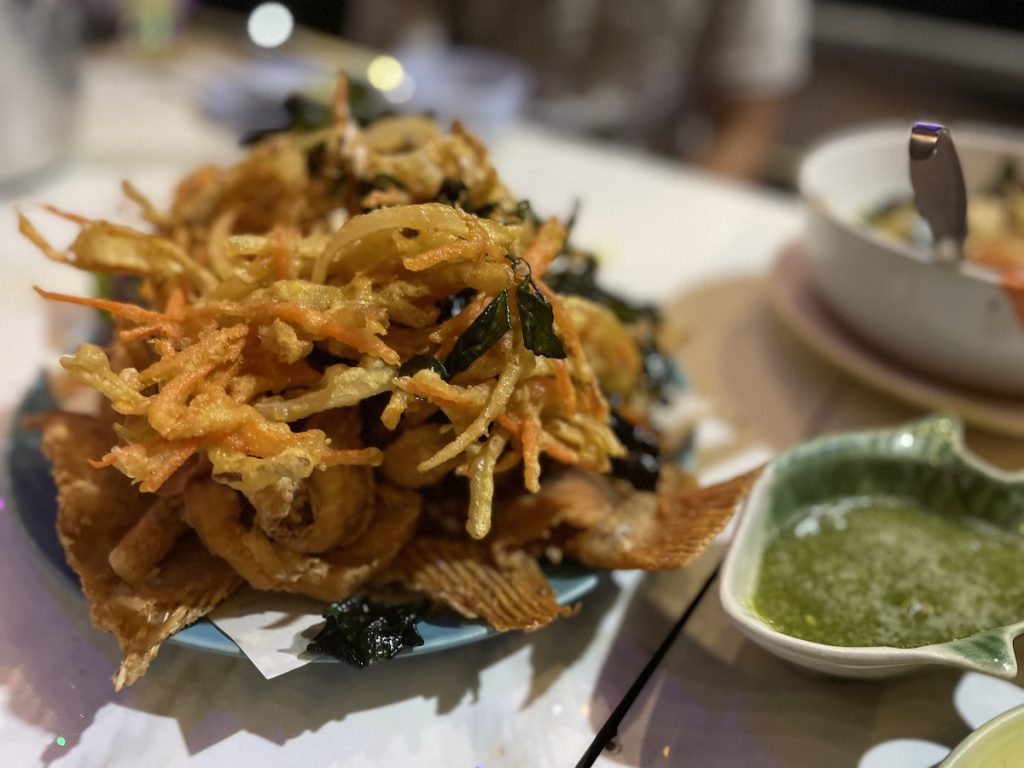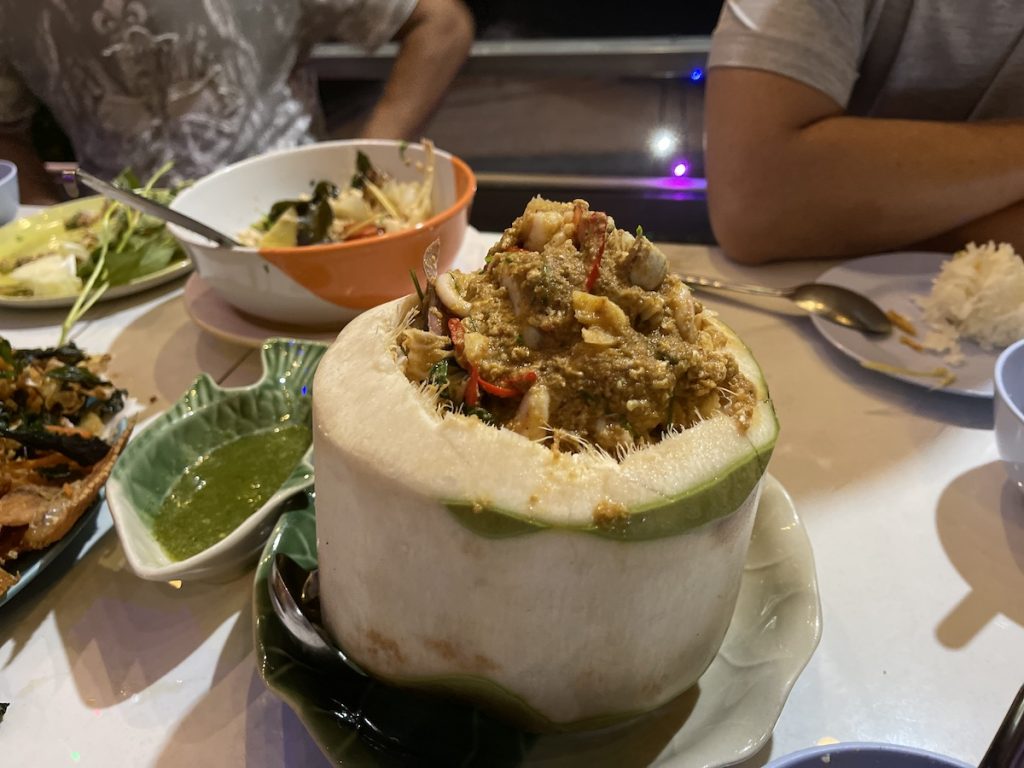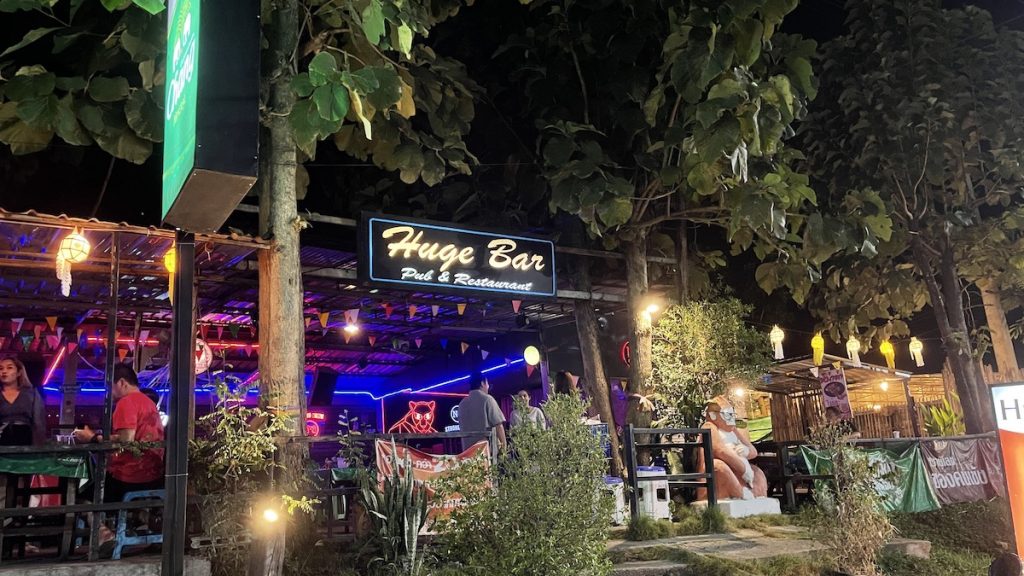 MOUNTAIN X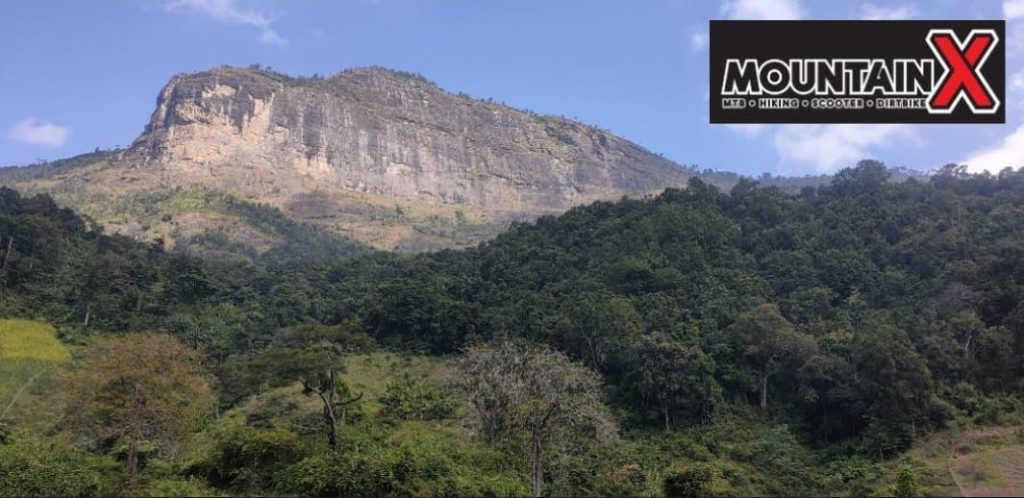 Mountain X provides guide services for mountain biking, scooter tours and hiking around the Chom Thong and Mueang Chiang Mai region. They would be the folks to contact for a complete bike and/or scooter trip that includes all the necessary transfers and accommodation. Who you gonna call?
LOVE THE MOUNTAIN APPRECIATE THE BUILDERS
Respect and love the mountains and they will reciprocate. That's a belief this writer holds dear wherever he rides. With this, he also respect and appreciate the trail builders – the villagers who created the paths and the subsequent mountain biking trail builders who further shape them, refine them for riding and maintain them regularly. They are an ecosystem, without which, we would not be able to ride these trails and experience the mountains. We are their guests. With this said, we always encourage getting an experienced guide for all adventure trips. The guides are familiar with the mountains, they are informed of the mountains' conditions and are definitely more prepared when incidents strike. Leave complacency and ego at home. Ride safe and have a good trip!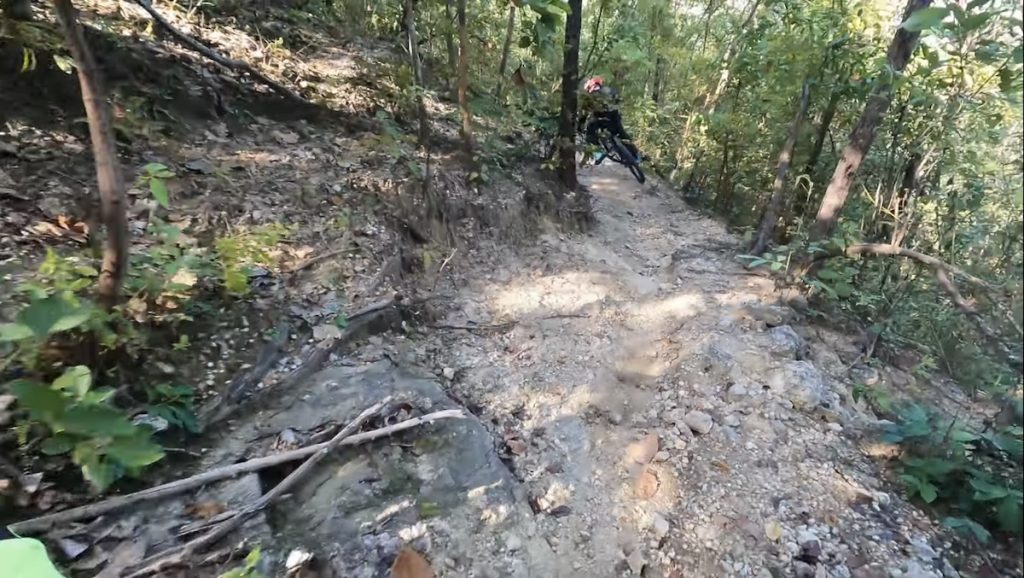 LIKE and FOLLOW us: Bikezilla Facebook Page • Bikezilla Bikers Singapore Group Page • BikezillaSG Instagram • Bikezilla STRAVA
Story by Bikezilla
Information Support by Mountain X
Photos by Bikezilla
Video by Mountain X, JWRX and Bikezilla
Trail Difficulty Rating System chart by IMBA