QUICK GRAVITY FIXES AT BATAM FOR DOWNHILL JUNKIES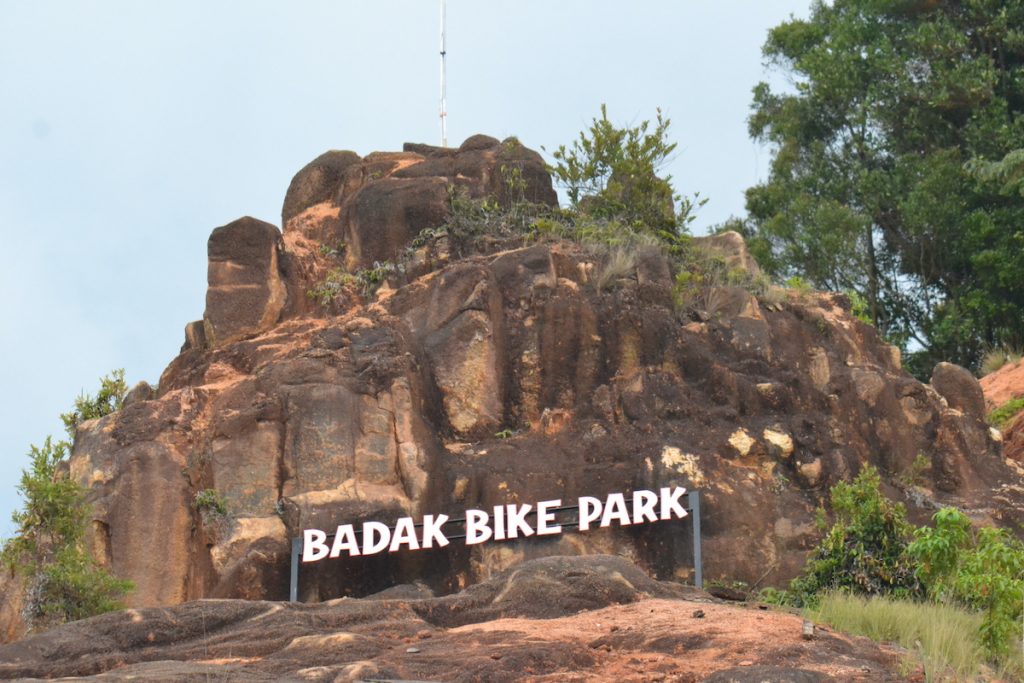 Mention Batam to any gravity mountain biking junkie and talks about the old Bukit Dangas trails would pop up. Those were some good memories to a now defunct trail. Moving forward, we now have Badak Bike Park! Yet to visit this bike park yet? We did a quick round-up of what you can expect to find there.
THE DOWNHILL TRACKS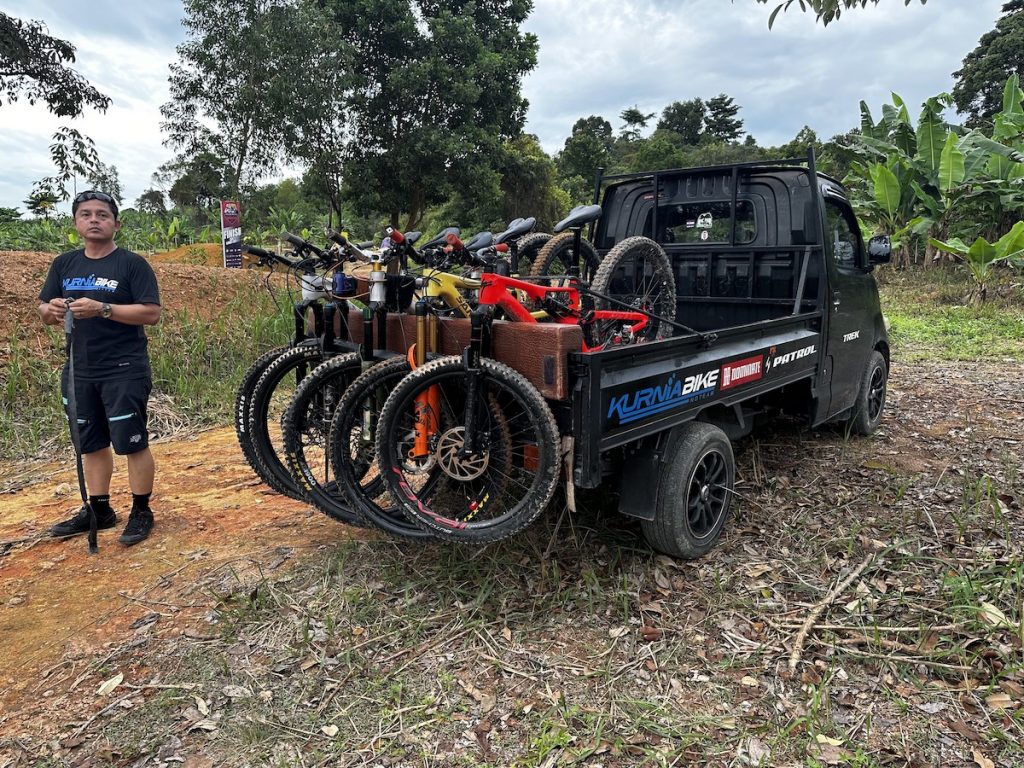 FOLLOW THE NUMBERS
All trails are labeled as numbers. Currently there are 6 stages – from SS1 to SS6. There are more trails in the works, with SS7 currently being built. The Badak team are hoping to get to SS9 before the end of next year.
DIFFICULTY AND DISTANCE
SS1 to SS3 would be rated as Green Circle trails, and are all relatively flowy. (Please refer to IMBA Trail Difficulty Rating System.) Mostly comprising of multiple sharp turns, there are occasional steep sections and narrow traverses. SS3 is the flowiest trail of the three – with wide, shallow berms being its key feature.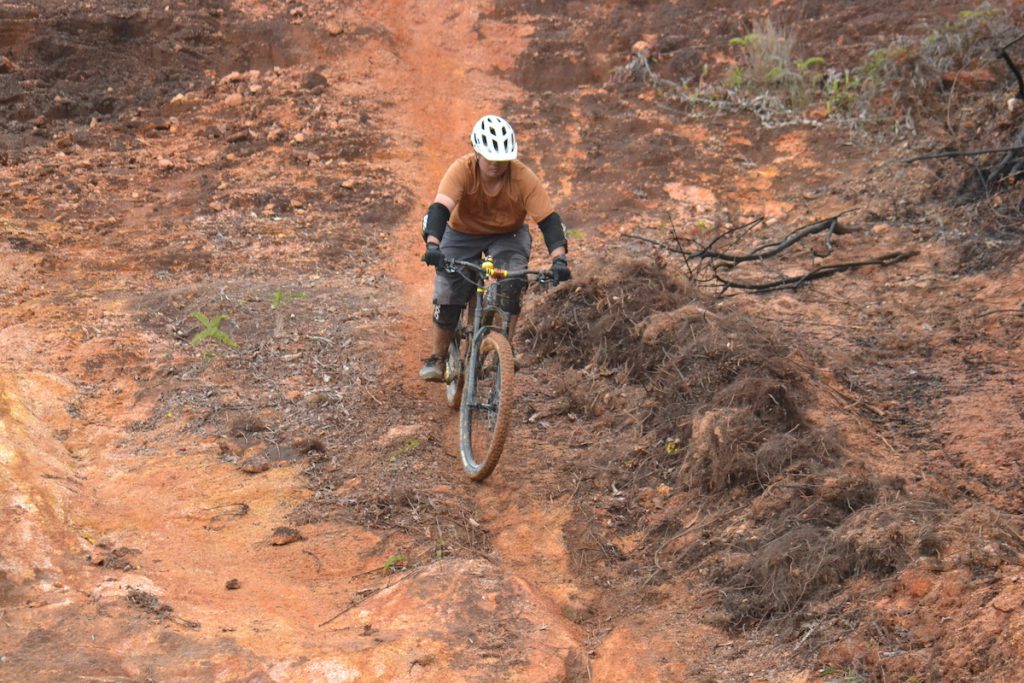 SS4 to SS6 are a bit more technical. They would be rated as Double Black Diamond trails. SS4 is technically demanding – a rider would have to negotiate several rollers while simultaneously cornering. SS4 has a bridge which leads to a gap drop with an estimated 1.5 meter vertical. (Note: a removable wooden 'training' ramp fills in the gap between the lip and the receiver to cater to riders who prefer to roll this feature). SS5 and SS6 would be a far more technical set of trails – comprising of steep loose rocky descents. First-timers attempting SS4 to SS6 would do well by tailing experienced riders or heeding the directions of a MTB guide familiar with the terrain. Please consider attempting any new trails at a comfortable pace and/or with guidance, before riding them by yourself at a faster pace.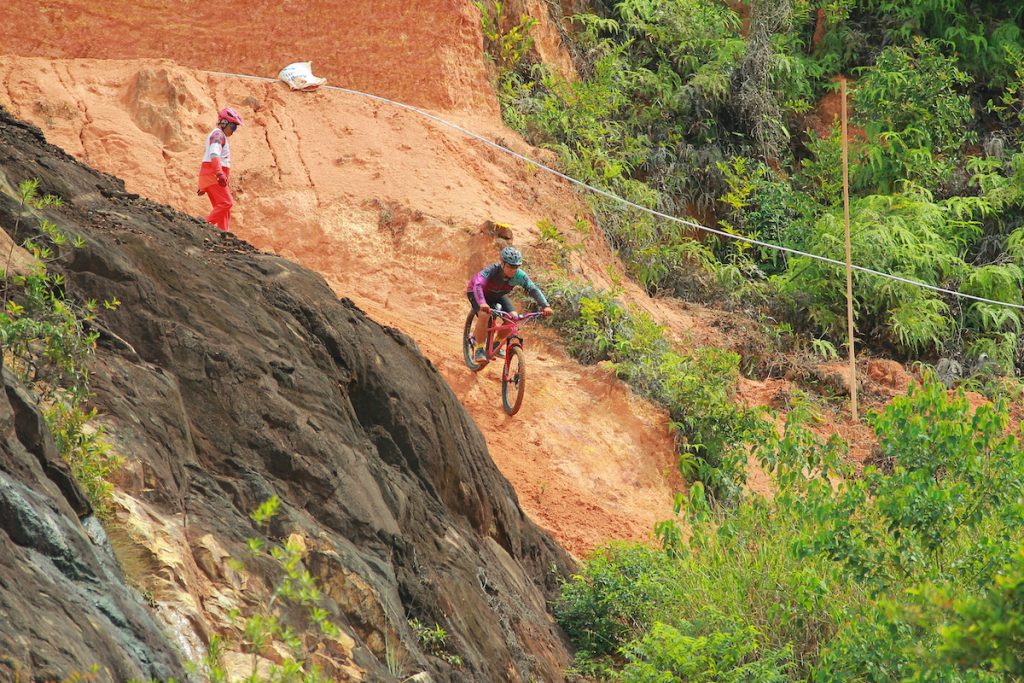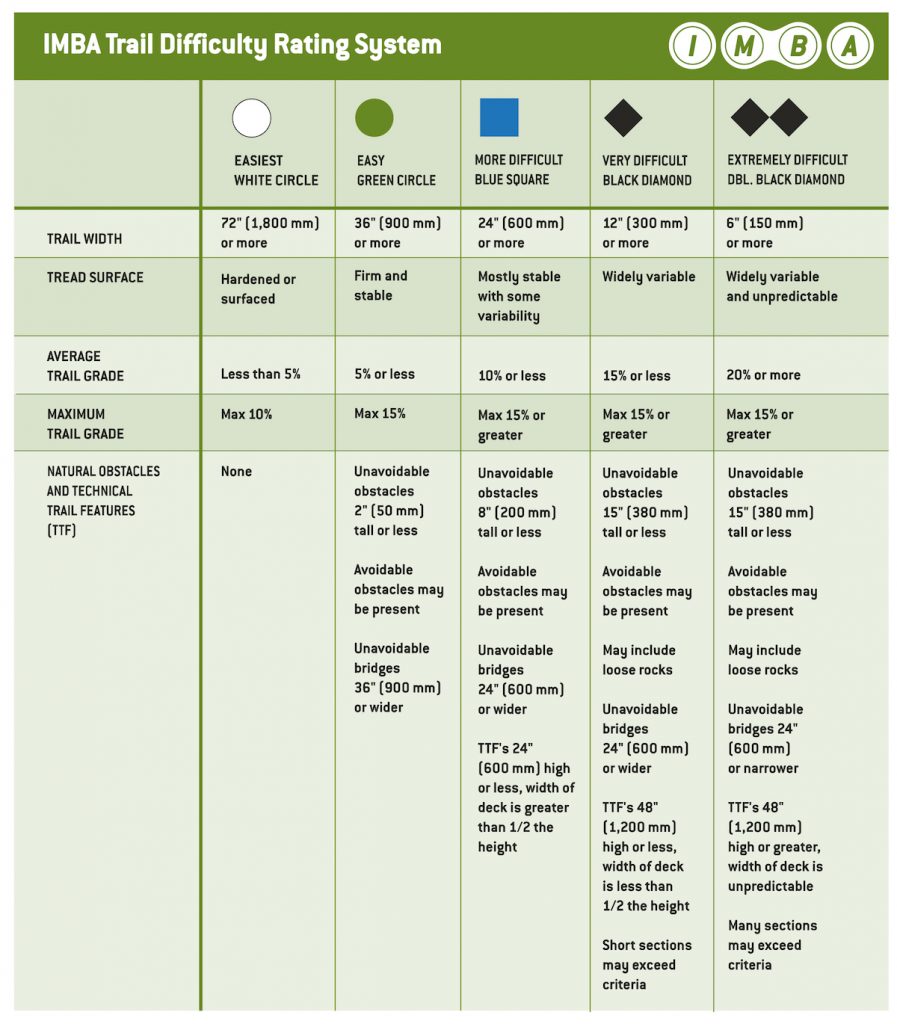 All trails end at the base of Badak Bike Park, where the finish bowl / meeting point is. From here, pick-up trucks would be on stand-by fulfilling the uplift service roles that shutter riders and their bikes back up to the trail head within 7 minutes or so.
For intermediate or higher level riders, all trails should take less than 5 mins to ride from peak to base. Pedaling up to the peak, instead of taking the uplift pick-up trucks is possible too. The route up to the peak is an uneven fire road with a reasonable gradient, followed by a singletrack climb under the trees with a more substantial pitch.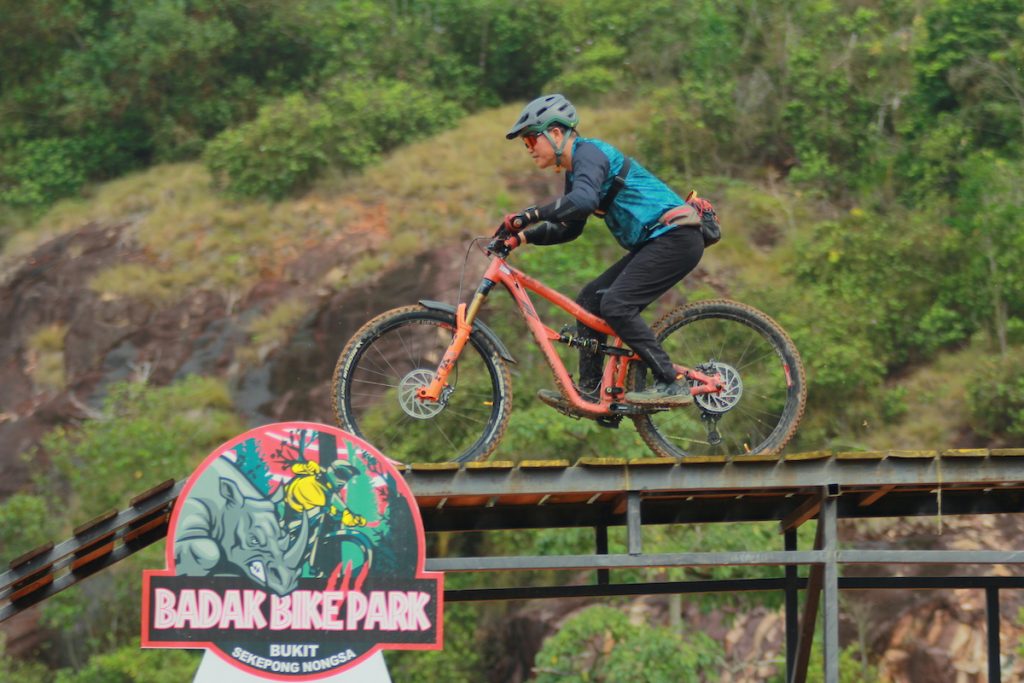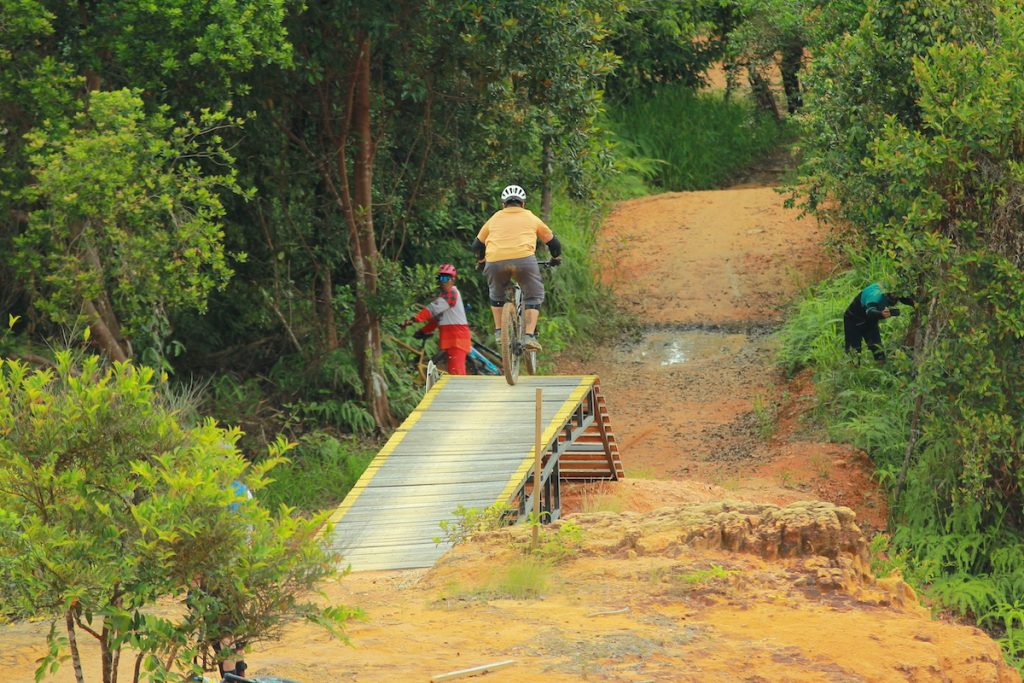 SPECIAL FEATURES TO WATCH OUT FOR
One special feature to watch out for is at SS4: the aforementioned wooden drop with a step down and optional 'training' ramp. Closer to the base, there are also optional table top jumps which riders can choose to hit or ride-around.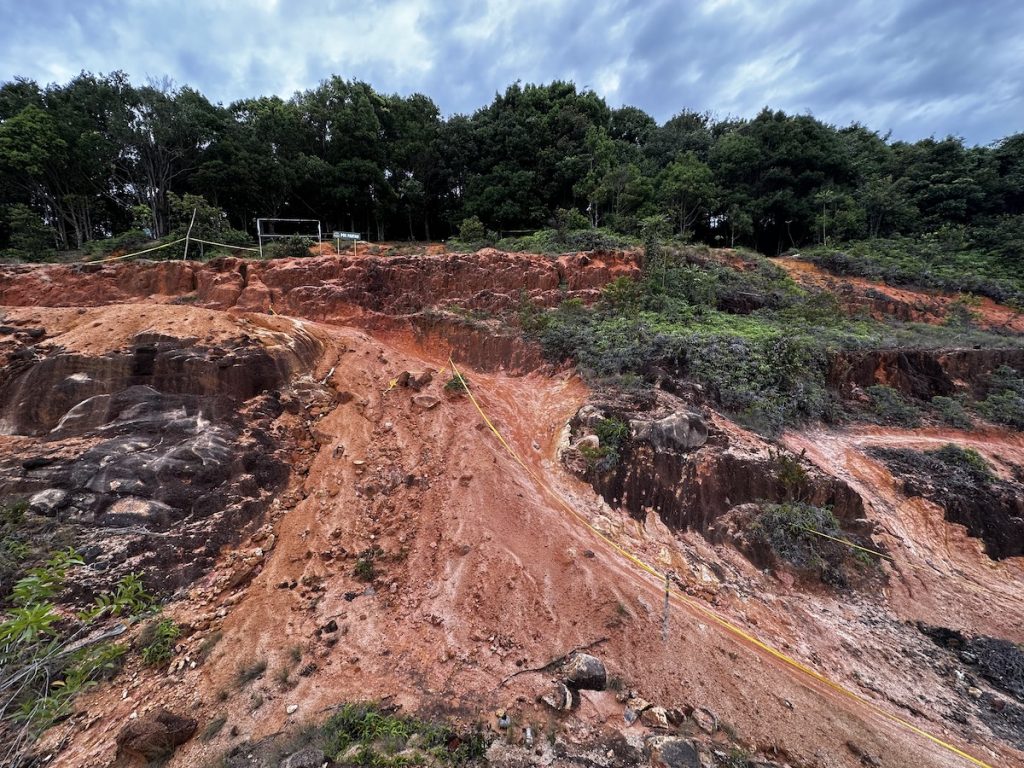 GOING TO BADAK
GETTING THERE
If you choose Wilson Low's Raw Epics MTB guided trips as a travel option, the meeting point is either HarbourFront Ferry Terminal or Tanah Merah Ferry Terminal in Singapore. A typical overnight itinerary sees groups taking one of the earlier ferries out, before returning back in the afternoon the following day.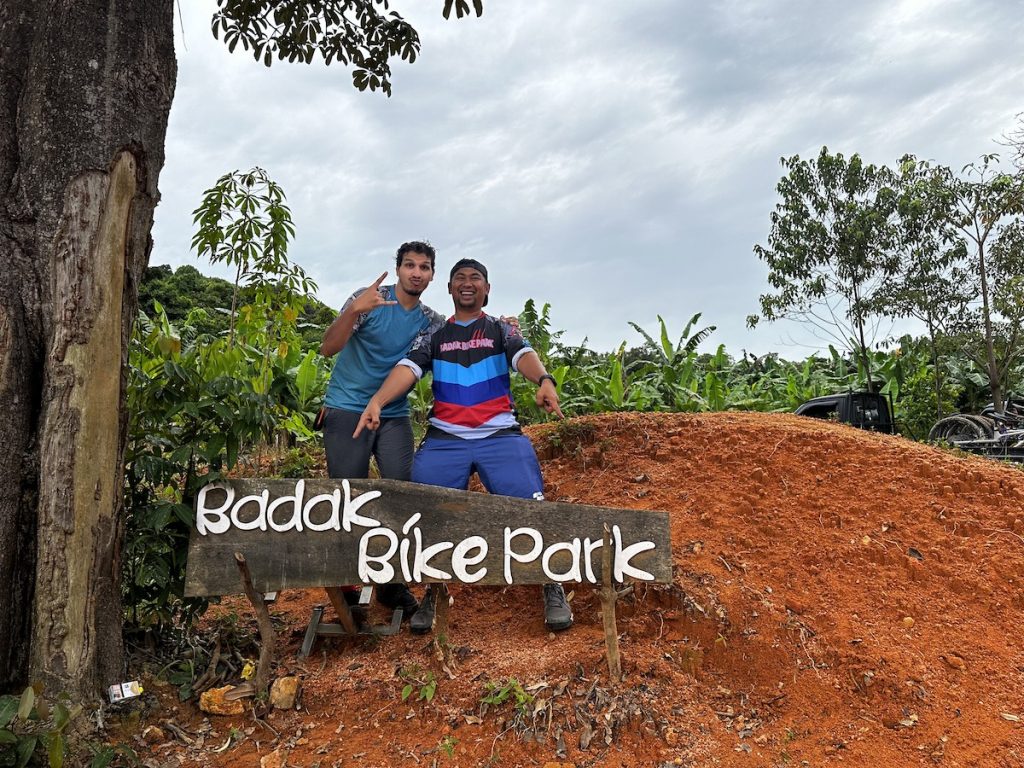 TRIP COST
A typical overnight trip ranges from $270 to $300 (charges vary depending on hotel room rates) for a group of 5 or more riding friends/buddies: inclusive of ferry tickets to/from Batam and Singapore; one night's accommodation, land transportation (transfers between ferry terminal, bike park, and hotel), shuttle service (in the bike park, base to trail head), park fees, and guiding. Day trip rates are also available.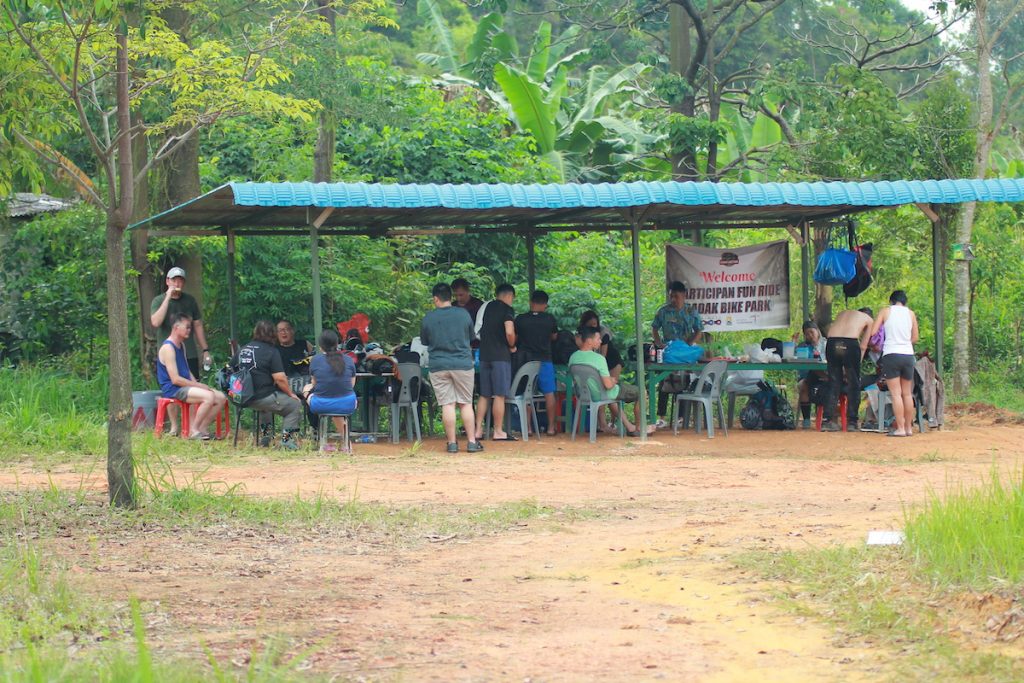 BATAM NIGHTLIFE
Overnight trips remain popular as there are many hotels on Batam available for a reasonable prices that suit varying budgets or tastes. The Batam nightlife is vibrant – ranging from eateries and pubs, to shopping and spas, to live music venues and nightclubs. You can do anything you want in the span of the whole night, just as long you wrap up in time to make the return ferry trip back to Singapore.
SUGGESTED ITINERARY
Raw Epics – a certified and experienced MTB guiding company – provides an all-inclusive package for riders wishing to visit Batam to get their mountain biking fix. Detailed info and tips are furnished: from timings, to how to wrap your bike safely, to updates on weather and trail conditions, and special add-ons such as a barbecue at the bike park. It's a very well thought-out itinerary. Participants will be added to a WhatsApp group where Raw Epic's Coach Wilson will share all necessary information, such as: trip costs; how to prepare for the riding; and for non-Singaporeans and other nationals, what the visa situation is like.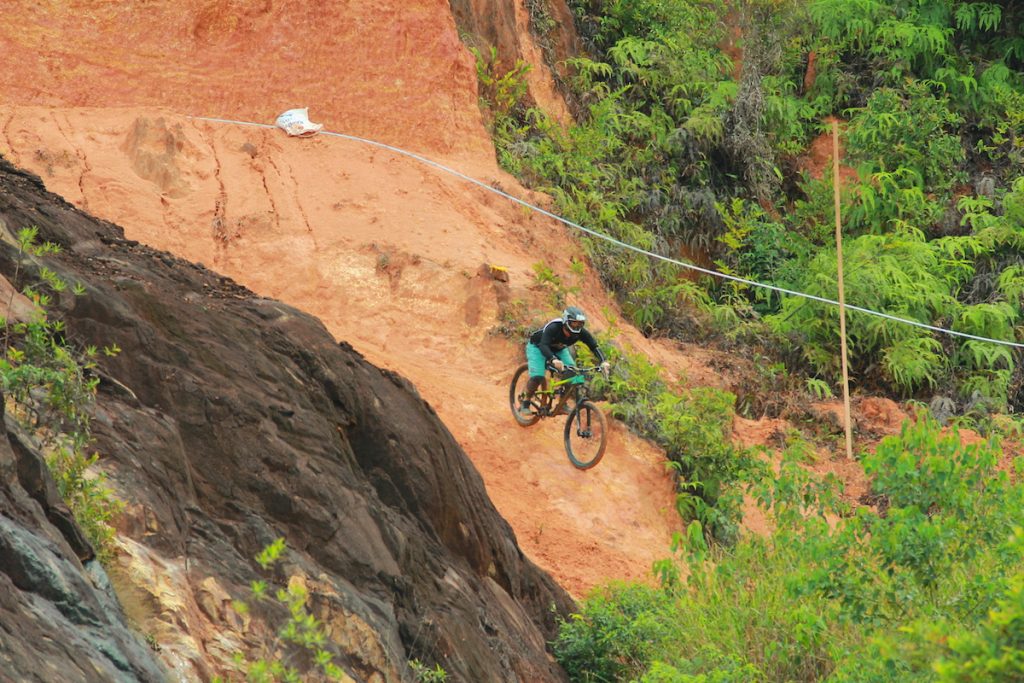 CONTACTS THE EXPERTS
Badak Bike Park is set to be one of the most popular gravity mountain biking destination for Singaporeans. It is affordable, easily accessible, has a myriad of short trails that cater to riders of all skill levels and tops these all off with great entertainment and food after riding hours. Truly an attractive package. Contact these guys for some quick gravity fixes now!
Raw Epics – Email: rawepics@gmail.com / Phone: +65 98784113
Badak Bike Park – Email: mansaputras12@gmail.com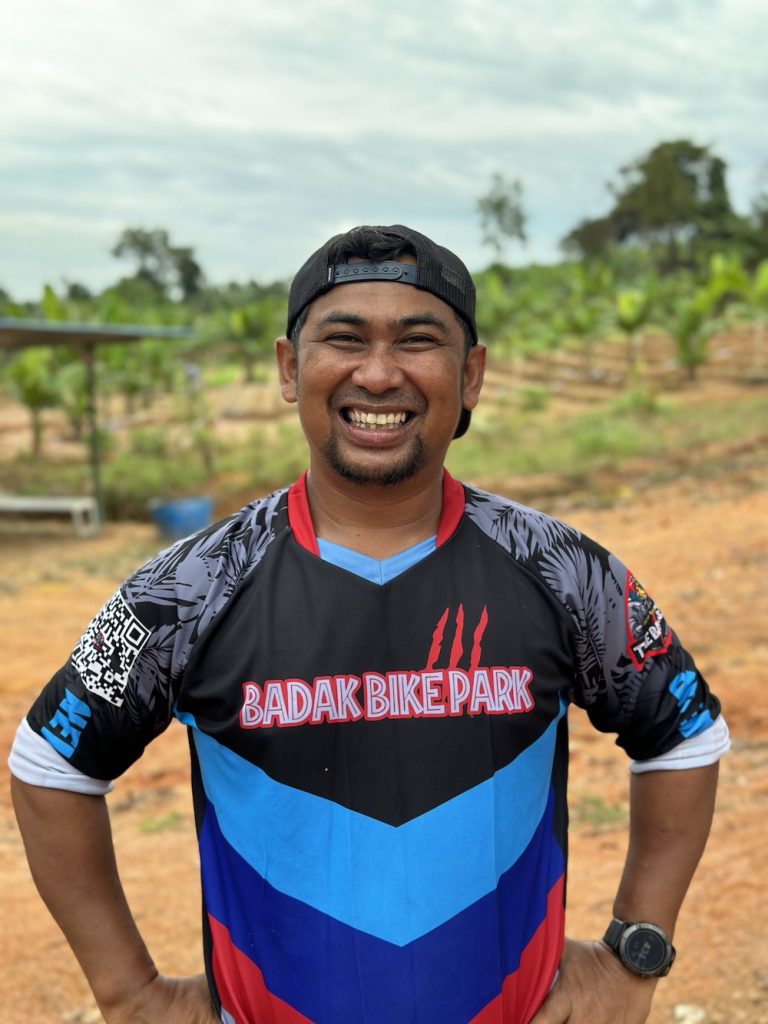 LIKE and FOLLOW us: Bikezilla Facebook Page • Bikezilla Bikers Singapore Group Page • BikezillaSG Instagram • Bikezilla STRAVA
Information by Badak Bike Park and Raw Epics
Photos by Bikezilla, Jane Sotong Ball, Raw Epics and Badak Bike Park
Trail Difficulty Rating System chart by IMBA