DEMO DAY AT CHESTNUT NORTH MTB TRAIL SINGAPORE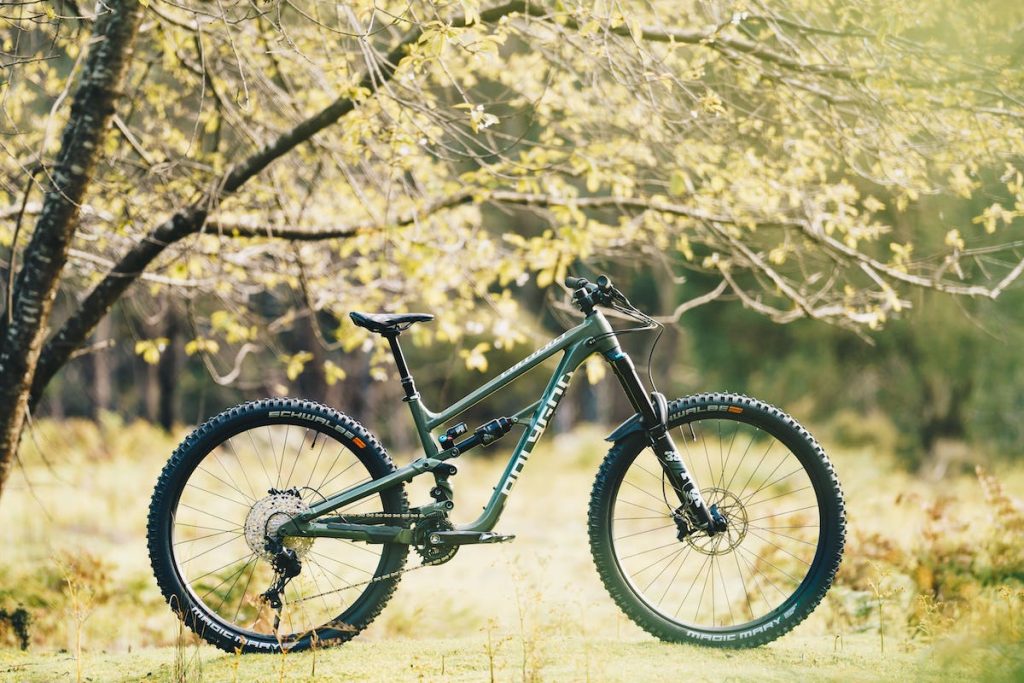 Rodalink held a demo day for their much anticipated Colossus N9 at Bangkit Hut Chestnut North Trail recently. This bike is the first non-electric Polygon mountain bike to adopt the six-bar linkage – Independent Floating Suspension (IFS). First impressions had been good. Here's the details.
DEMO DAY AT BANGKIT HUT CHESTNUT NORTH SINGAPORE
The weather was warm and inviting, very much like the vibes of those gathered at Bangkit shelter on that Sunday (15 Jan). MTB riders were chiming about several fresh-looking enduro bikes ready to be tested on the day – it's Polygon's latest flagship model, Polygon Collosus N9.
As one of the brands that are well-known to provide value and quality bikes, their trail bike line-up – Polygon Siskiu, gained attention worldwide. Now, Polygon Collosus N9 is ready to repeat the same feat – it was developed from gathering the feedback of their Enduro World Series (EWS) riders, Polygon Factory Racing.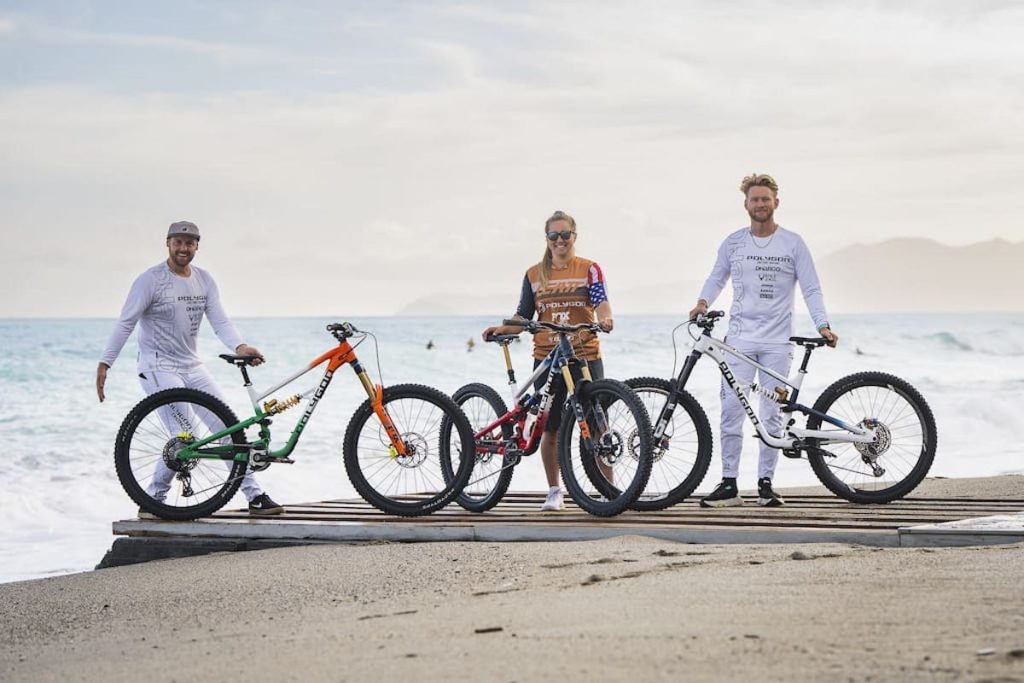 POLYGON COLOSSUS N9
Before its official launch, the Polygon Collosus N9 prototype had been used by the Polygon professional riders and won several prestigious competitions. Amy Morrison secured the first place at 2022 USA Cycling Enduro Mountain Bike National Championships on Jul 22, and the Polygon Factory Team came in second place at EWS Industry Trophy on Oct 22. Amy Morrison, Matt Stuttard and Dan Wolfe from Polygon Factory Racing made the headlines in Pink Bike with their custom-painted bike, representing their nations.
The winnings and the hype are not without reason. To accommodate the extreme demands of enduro riding, the Polygon product development team innovated the six-bar linkage on this army green bike. They call this technology Independent Floating Suspension (IFS). IFS allows the rider to enjoy the trail with more confidence. The wheel behaviour and rear shock can be controlled separately and this offers better stability.
The IFS technology was first introduced to the first Polygon E-MTB, Mt. Bromo, and now it can be enjoyed by MTB enthusiasts via the Collosus N9.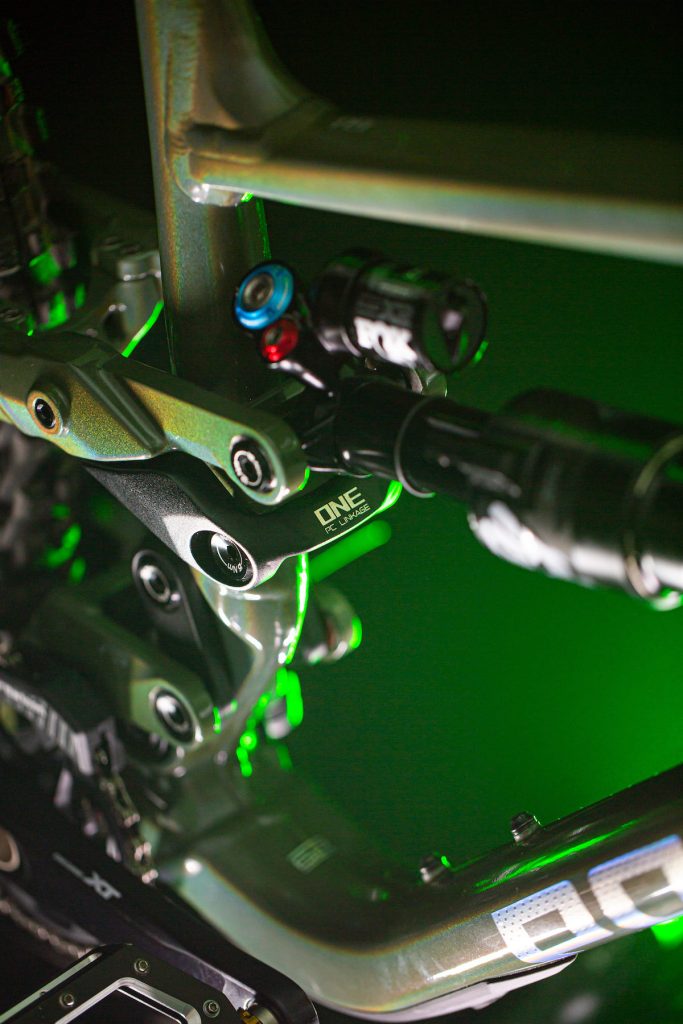 FIRST IMPRESSIONS
Beside its latest technology, this 29" bike also features a forward geometry design and a steep seat tube angle which allows the rider to have an aggressive riding position while remaining comfortable. Whipping the bike around the corners while staying composed is easier now with the short chain stays paired with modern reach geometry.
"I really like how the new linkage design works! The rear end just glides through the rough sections while feeling stable and planted. The seated climbing position is also really comfortable and feels really efficient for a 170mm travel enduro rig," said Brady Stone, a Polygon Factory Team member in the Polygon's press release on Pink Bike.
"Honestly, I think it's a very big step and change in Polygon bikes. It's really refined and I'm very impressed with it," said one of the test ride participants at Bangkit Shelter during demo day. Terence, another participant who has tried the Polygon Collosus N9 also gave this comment, "I think it is the next generation. The six-bar system is really good. Especially around the bumps and hard breaking, you don't feel the kick back. It feels really smooth."
The Colossus N9 shines well on the components list too. The frame is paired with Fox Suspension, Shimano XT 1×12 drivetrain and powerful 4 piston brakes.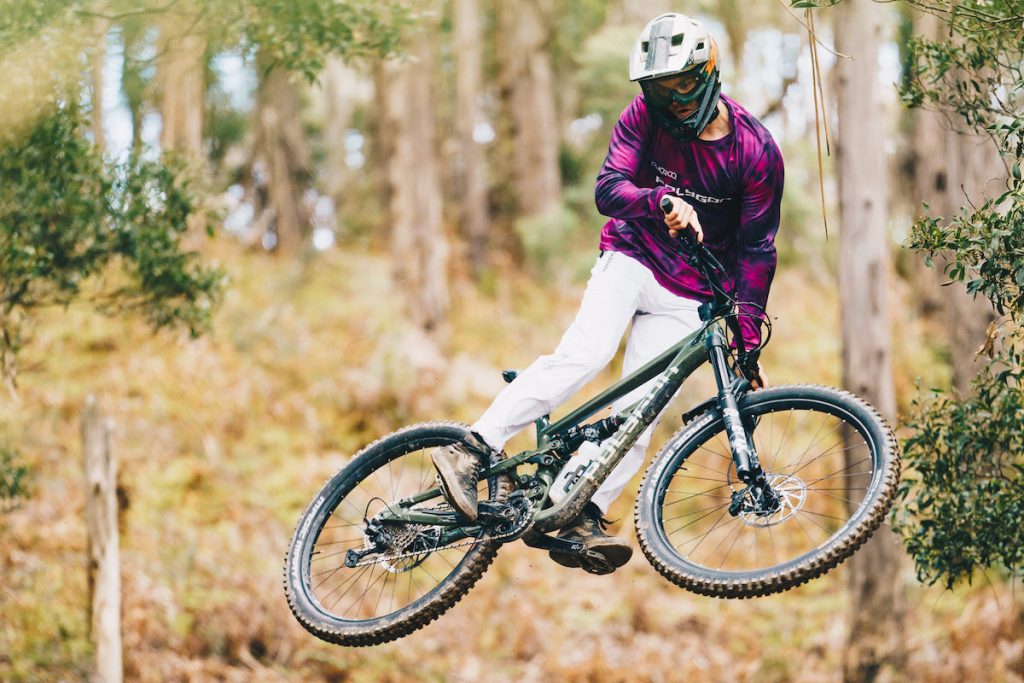 GETTING YOUR OWN COLOSSUS
Polygon Collosus N9 is available for pre-order at Rodalink Singapore. Priced at SGD4,399, this bike is recommended for riders who want to ride faster and track better than before.
More Information on Polygon Collosus N9:
LIKE and FOLLOW us: Bikezilla Facebook Page • Bikezilla Bikers Singapore Group Page • BikezillaSG Instagram • Bikezilla STRAVA
Photos, event and story by Rodalink
Story edited and introduced by Bikezilla