OCBC CYCLE NATIONAL CHAMPIONSHIP (MOUNTAIN BIKE DOWNHILL) 19 JUNE 2022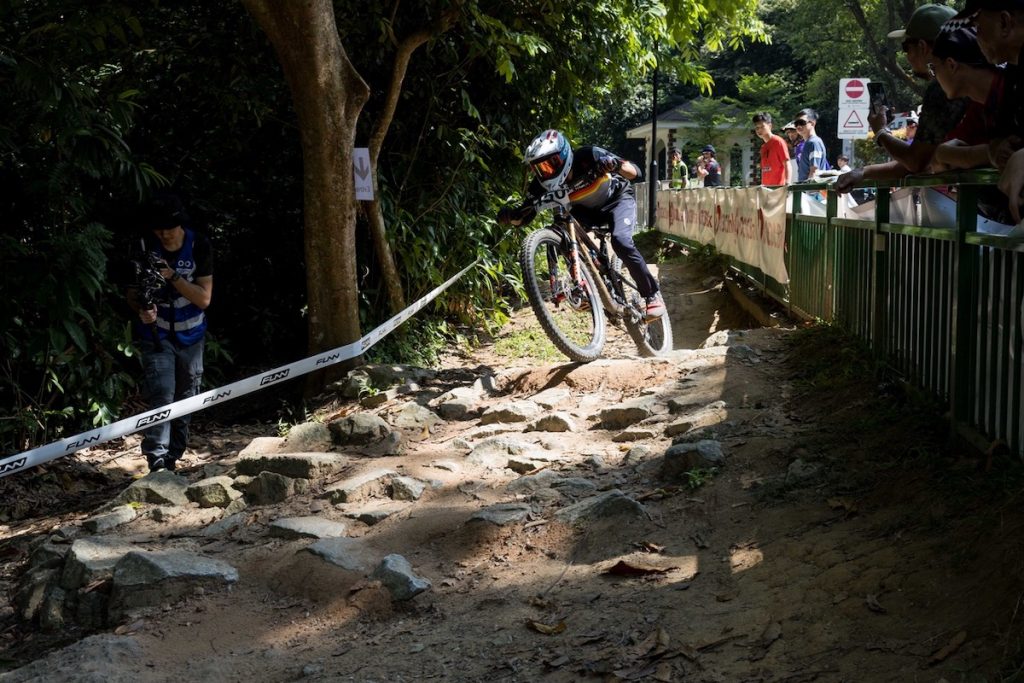 The Singapore Cycling Federation (SCF) organised the OCBC Cycle National Championship, Mountain Bike Downhill at Kent Ridge Bike Park on 19 June 2022. This was the third mountain bike national championship event following the cross- country short track (XCC) and cross-country Olympics (XCO) held on 4 and 5 June respectively.
ACTION AT KENT RIDGE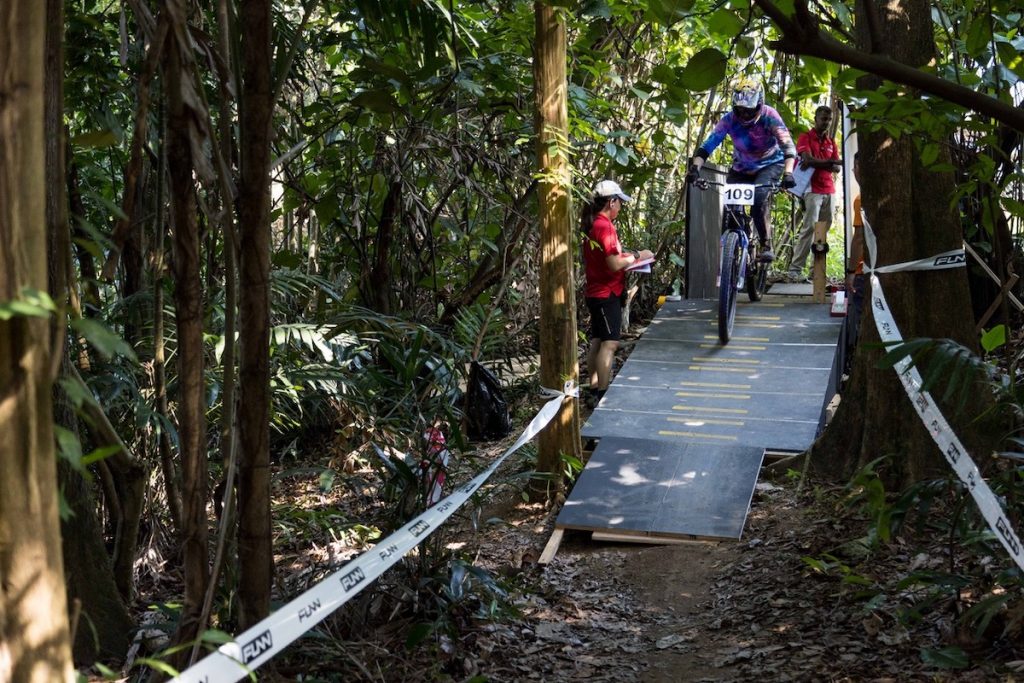 Downhill is a race against the clock in which riders negotiate a succession of fast and technical passages. Participants must demonstrate courage as well as sharp technical and piloting skills in order to tackle tree roots, banked sections, bumps, jumps and other natural obstacles along the way.
This year's race course was 500m long, consisting of obstacles such as rock gardens, drops, berms and tabletops. More than 80 participants took part in the event across 8 race categories.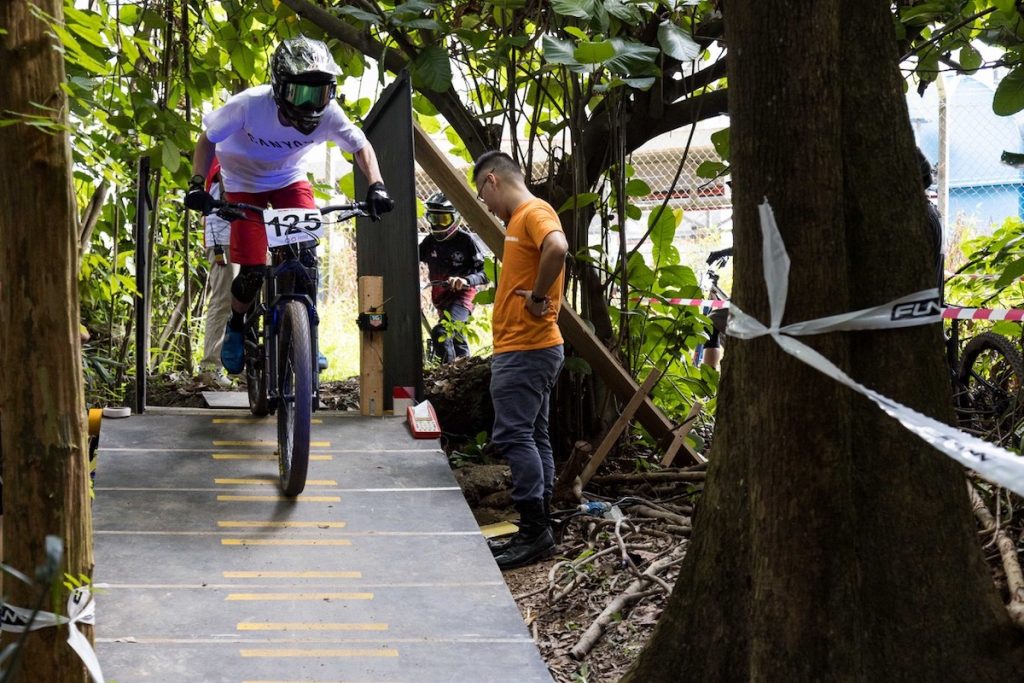 RACE HIGHLIGHTS
Fresh from winning national titles in the XCC and XCO Men's Elite categories earlier this month, national mountain biker Riyadh Hakim Lukman (Burgeon MTB racing) emerged victorious as the Downhill national champion in the Men's Elite category at the race, despite just having recovered from COVID-19.
There was tight racing in the Men's Junior and Youth Categories, with less than three seconds separating the first and runner-up in both categories. Luke Wong (Team Twenty9er/Canyon), who had solid performances at the XCC and XCO races recently, fulfilled his childhood dream of becoming a top downhill rider by clinching the domestic downhill national champion title in the Men's Youth category.
Sports presenter and host Claire Jedrek, an avid mountain biker who only rode the Kent Ridge Bike Park trail a few times prior to the race, managed to finish 2nd in the Women's Master category to become the domestic national champion for the downhill race.
The full race results for the race can be viewed at the below link:
https://dirtraction.com/results/ocbc-cycle-national-championships-2022-mountain- biking-downhill/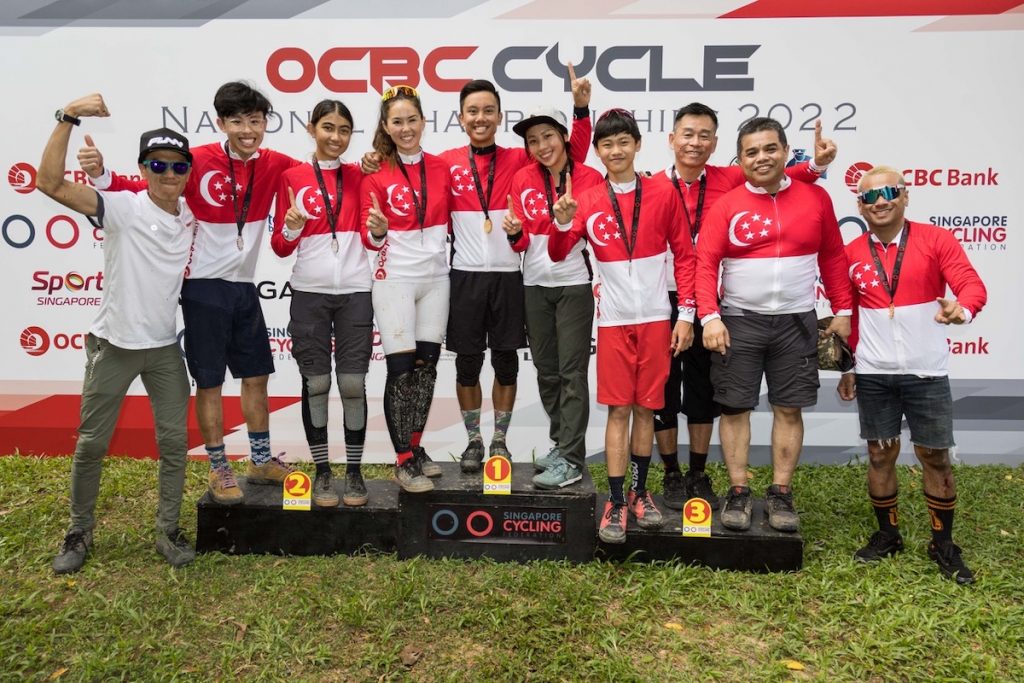 Singapore Cycling Federation vice-president (mountain bike) Muhammad Faroz Marzoki, 34, said:
"After a two year break, we finally return to Kent Ridge Bike Park to see some Downhill action. It was a minute and a half long track with several elements of technicalities, pushing the limits of the racers and their equipment.
We saw growth in participants from the women's and youths categories which indicates a promising future of the sport.
Line choices may be limited and a slight diversion had to be done at the very last minute. The community however, embraced the challenge, spreading positive vibes and we were treated to an electric atmosphere with cheering and encouragement as riders blazed down the race course.
We would like to take this opportunity to thank the mountain biking community for their continuous support in the spirit of downhill racing."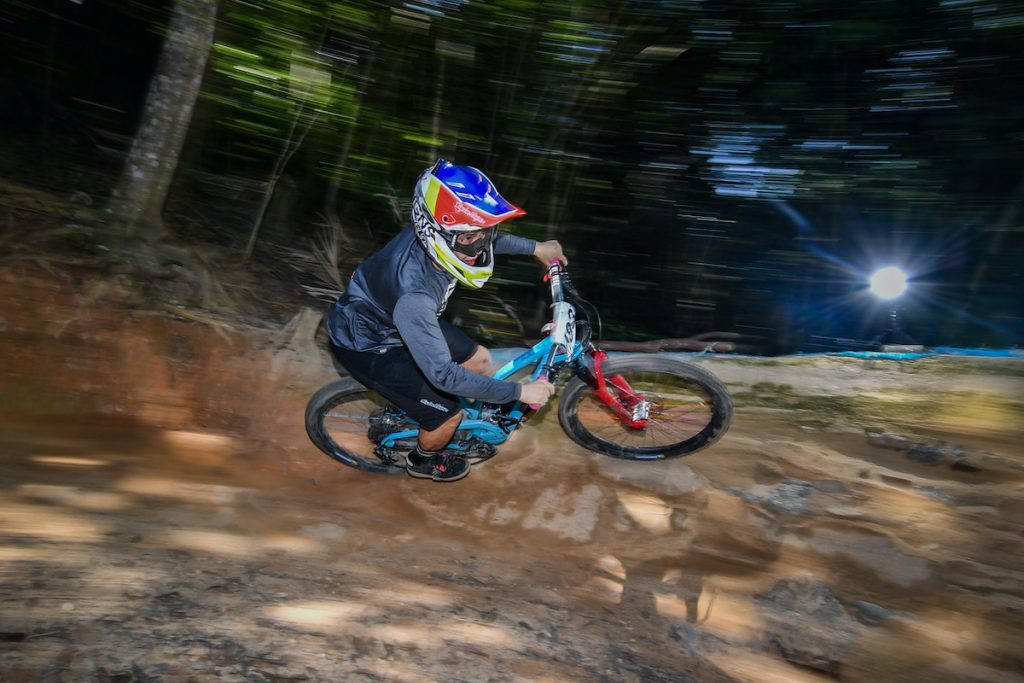 LIKE and FOLLOW us: Bikezilla Facebook Page • Bikezilla Bikers Singapore Group Page • BikezillaSG Instagram • Bikezilla STRAVA
Photos and story by Singapore Cycling Federation