FLATLAND BMX LEGEND STARS IN MOONLIT PHOTO SERIES SHOT BY ARKANSAS' OWN JEFF ROSE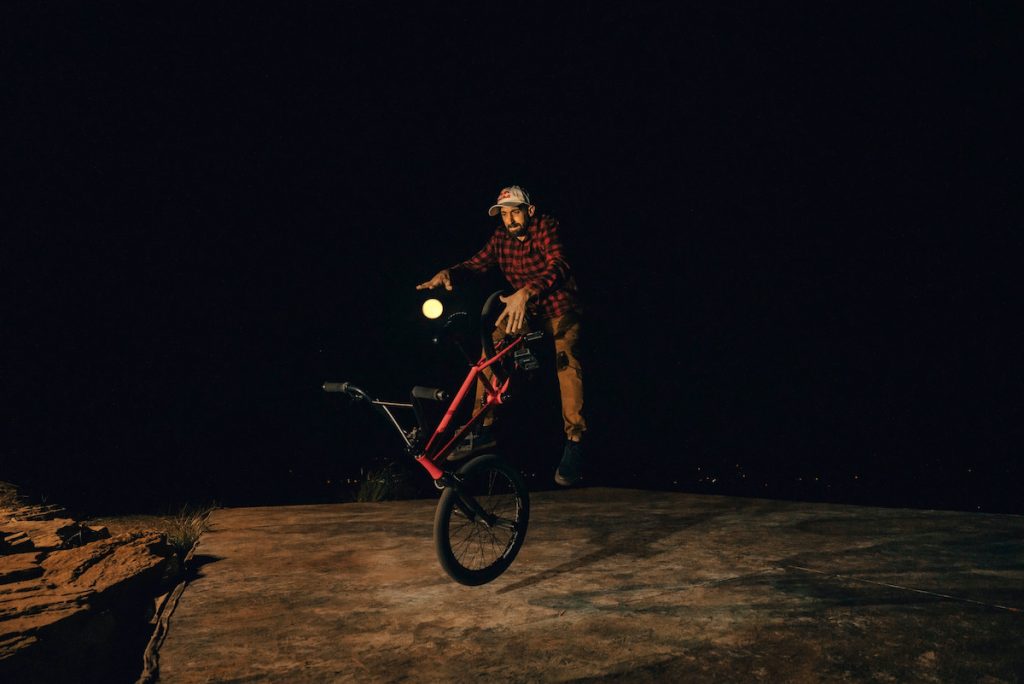 The Harvest Moon traditionally represents a time to see hard work from the spring and summer months payoff in the fall. For Hammond, Louisiana native and X Games Gold Medalist Terry Adams it's a time do what he loves, while surrounded by the visually stunning landscape of the Arkansas Ozarks as the first full moon of the season rises behind him.  
FLATLAND IN ARKANSAS HARVEST MOON
In celebration of outdoor exploration during these unprecedented times, Terry teamed up with world renowned BMX street rider, Corey Martinez and local photographer, Jeff Rose to capture this once-a-year moment – when the Harvest Moon rises above the forest and scenic Ozark Mountains. In a state known for its world-class bike trails and outdoor recreation, Terry goes out of his element to bring the flair of Flatland BMX to the Northwest Arkansas wilderness the challenges of executing tricks in this new setting, Terry couldn't pass up the opportunity to put his spin on the fall season with this iconic photo shoot.
"This project proves you can take flatland BMX anywhere in the world. I've always dreamed about riding next to a cliff or edge of mountain so doing something so special feels like a dream come true." Terry said following the photoshoot.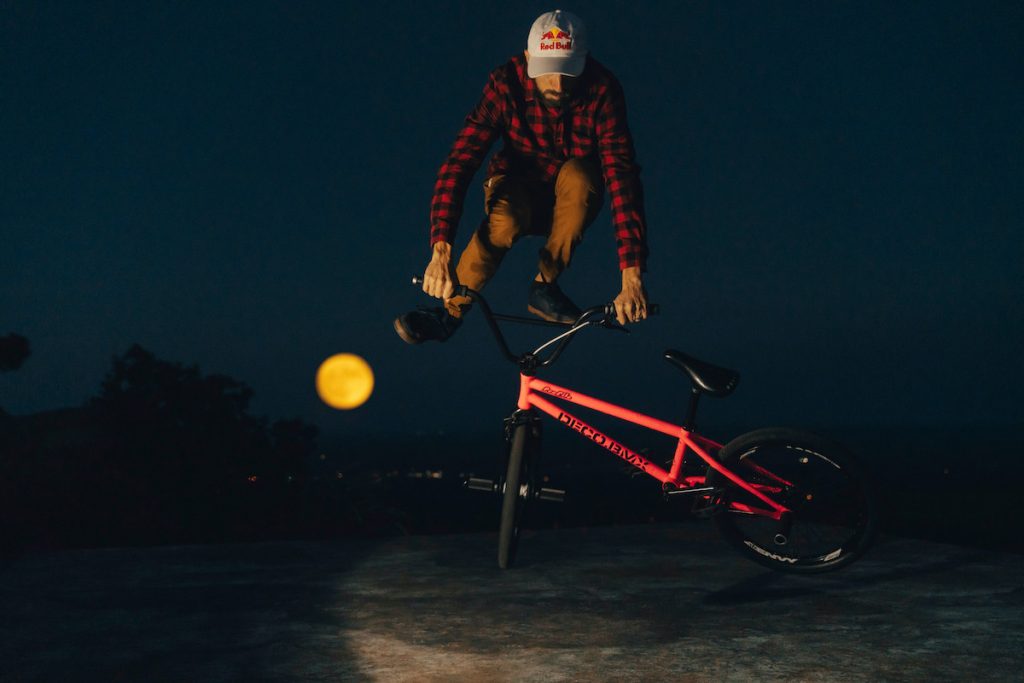 Unlike other full moons throughout the year, the Harvest Moon rises shortly after sunset due to its elliptical orbit around the earth. This gave photographer Jeff Rose the tightest of windows to capture Terry pulling off his infamous tricks while being framed by the moon hanging low on the horizon. Rose has made a career of capturing the majesty of Northwest Arkansas' outdoors, but this juxtaposition of sport and scenery provided a new challenge for the accomplished photographer.
"My vision was to have Terry Adams, a world-class athlete whose movements alone are incredible and striking, set against these dramatic views of my home state," said Rose. Two elements that seemingly shouldn't exist together – Flatland BMX and the craggy cliffs of these Arkansas mountains – coinciding for a brief captured moment in harmony."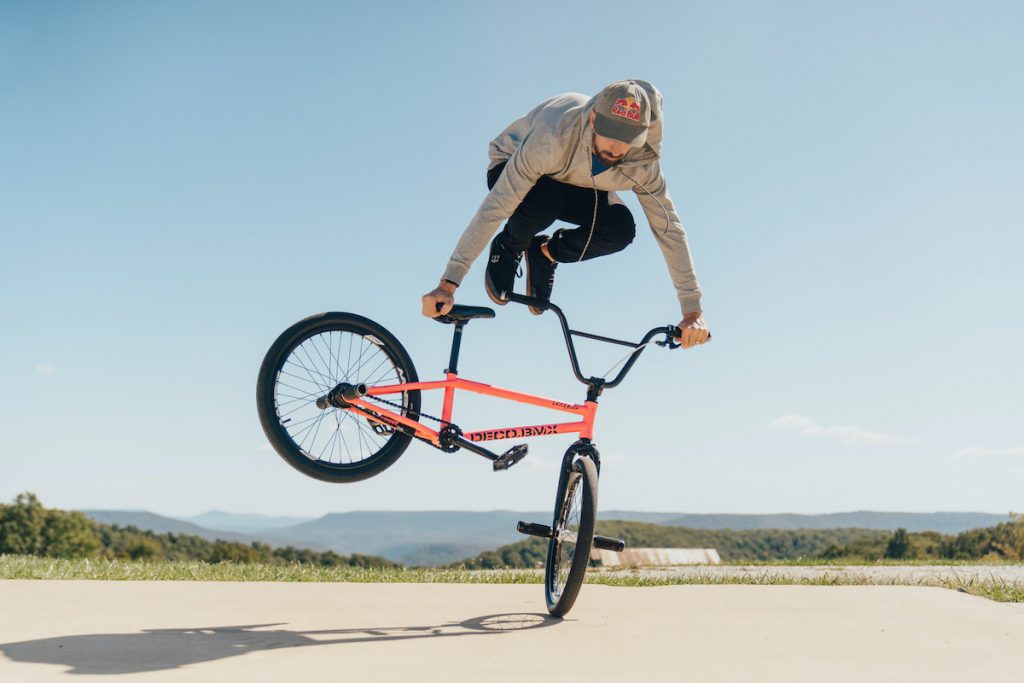 Not to be outshone by the Harvest Moon, Terry, Corey, and Jeff also traveled to Stouts Point, an area of the state that overlooks the Arkansas River for part two of the photoshoot. It was there that Terry worked on his craft in daylight while taking in the stunning view of the river valley.
You can also follow Terry on Instagram @terryadamsbmx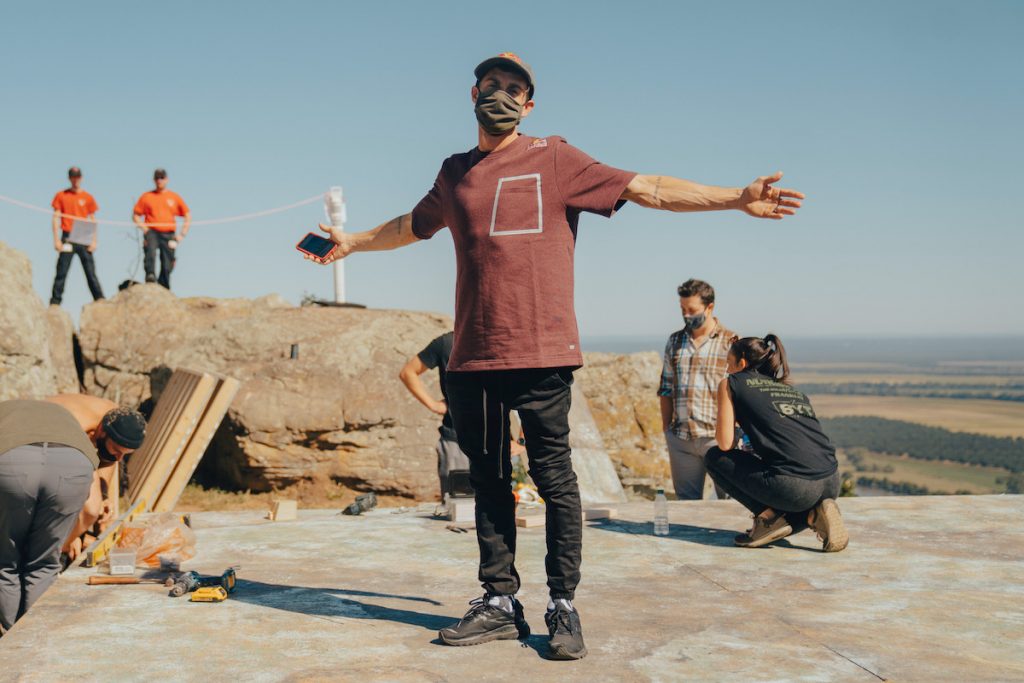 LIKE and FOLLOW us: Bikezilla Facebook Page • Bikezilla Bikers Singapore Group Page • BikezillaSG Instagram • Bikezilla STRAVA
Photos and story by Red Bull