SWEDE STARS AT 2021 CRANKWORX FINALE AS BURBIDGE-SMITH SHINES ACROSS EVENTS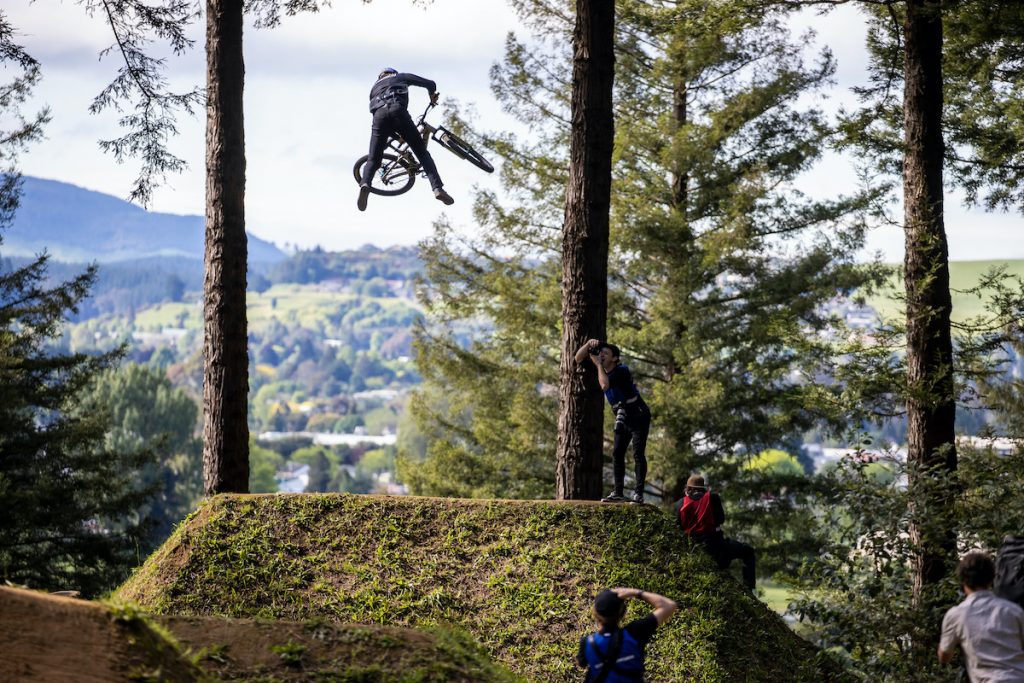 Emil Johansson continued his meteoric rise to the top of the mountain bike slopestyle world after he triumphed at Crankworx Rotorua to seal an historic Triple Crown of Slopestyle feat as Harriet Burbidge-Smith also won an event at the 2021 season finale.
TRIPLE CROWNED!
Swedish star Johansson came into the New Zealand week looking to extend his astonishing winning slopestyle streak to six and defend his 2020 Rotorua victory from the likes of main rival Nicholi Rogatkin.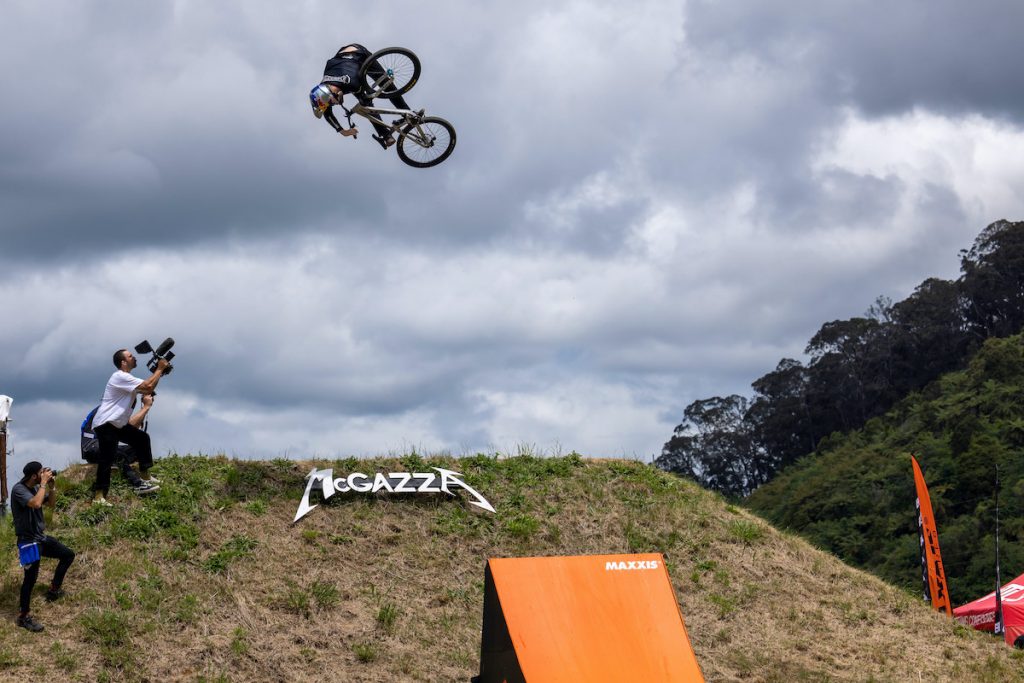 The 22-year-old delivered in a thrilling Maxxis Slopestyle in Memory of McGazza event on Saturday as he edged out Frenchman Timothé Bringer and American Rogatkin to win with a huge 95.75 score.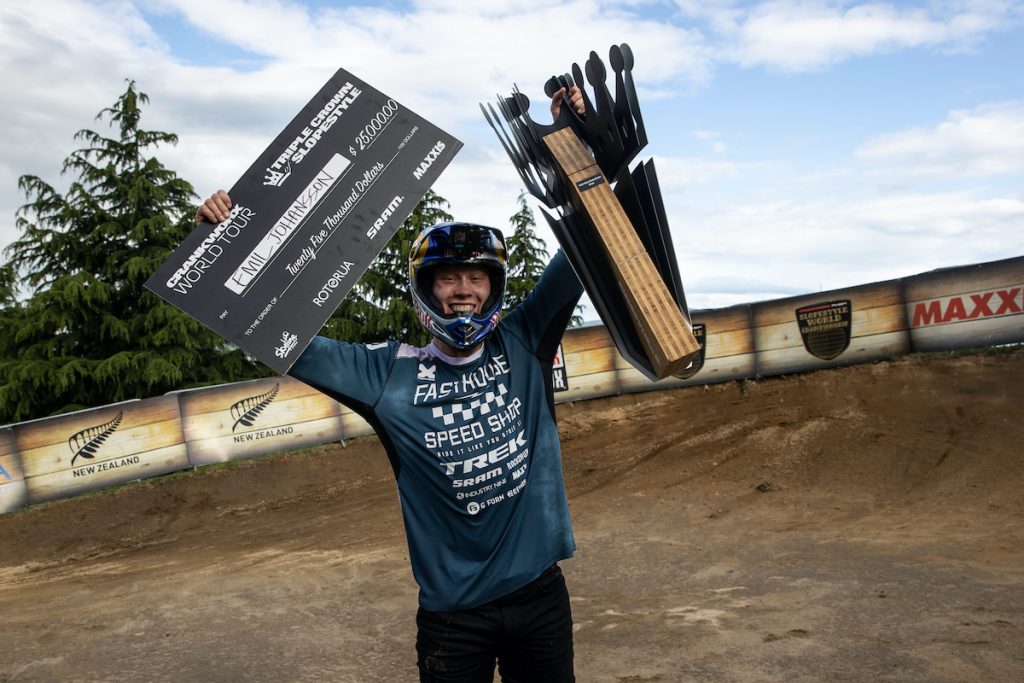 Dropping in last on the first run among the field of 13 riders, he was pure fluidity and precision with breathtaking tricks that included a triple whip, a 360 can to nac nac and a 360 oppo double whip.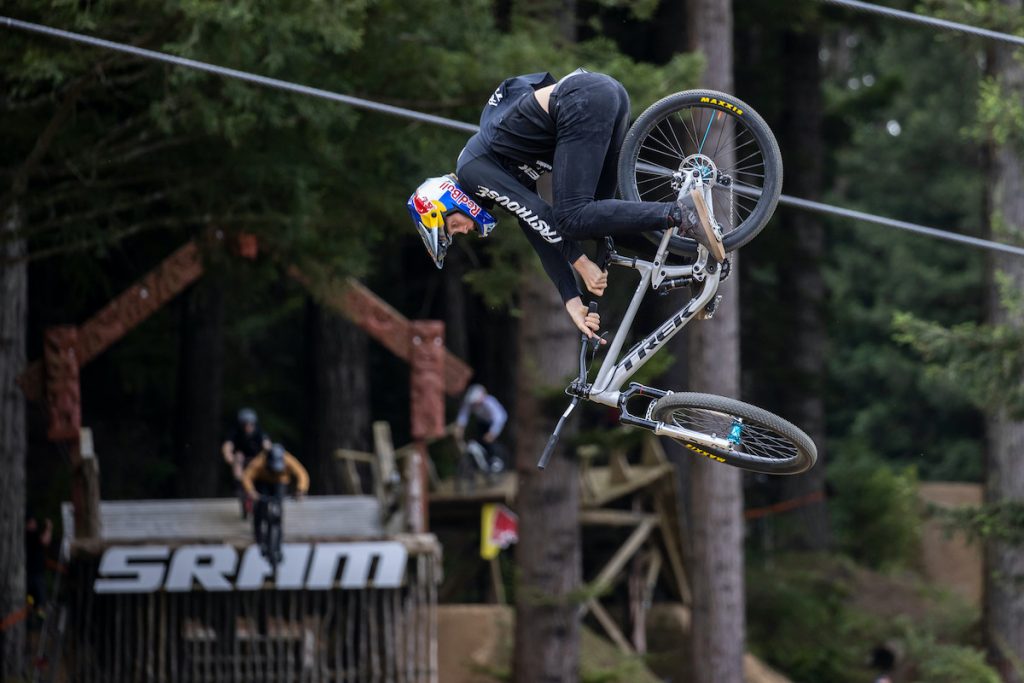 Johansson, who earned $25,000 for the Triple Crown, $20,000 for the event and $15,000 for the World Championship overall win, said: "I just at the moment can reflect on the past and how much stuff that needed to be put in place to get this far. My sixth Crankworx event in a row winning. And last year getting the overall cancelled, it was something I was definitely looking forward to for this year."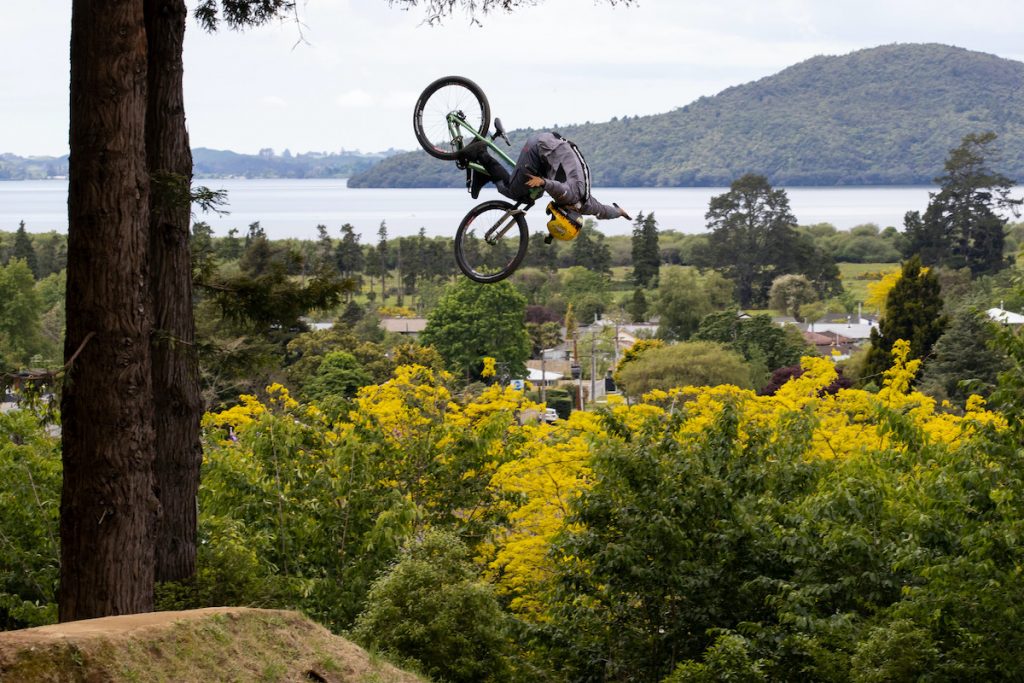 Rogatkin added: "I came down with a first run I was really stoked on, which secured me second in the Slopestyle World Championship and then I tried to do everything I could to take down Emil on my second run. Didn't quite get the 1440 I was hoping for on the third jump."
Elsewhere Bas van Steenbergen and Vaea Verbeeck produced enough quality at the final 2021 stop to clinch the King and Queen of Crankworx titles respectively after excellent seasons across disciplines.
Canadians Van Steenbergen and Verbeeck took home $20,000 each with the latter defending her crown while Van Steenbergen's trophy was won on the back of four 2021 event wins and eight total podiums.
LADY SLOPESTYLE
Kiwi Kialani Hines and Australian Burbidge-Smith completed the women's 2021 overall podium with New Zealander Tuhoto-Ariki Pene and Australian Jackson Frew rounding out the men's top three.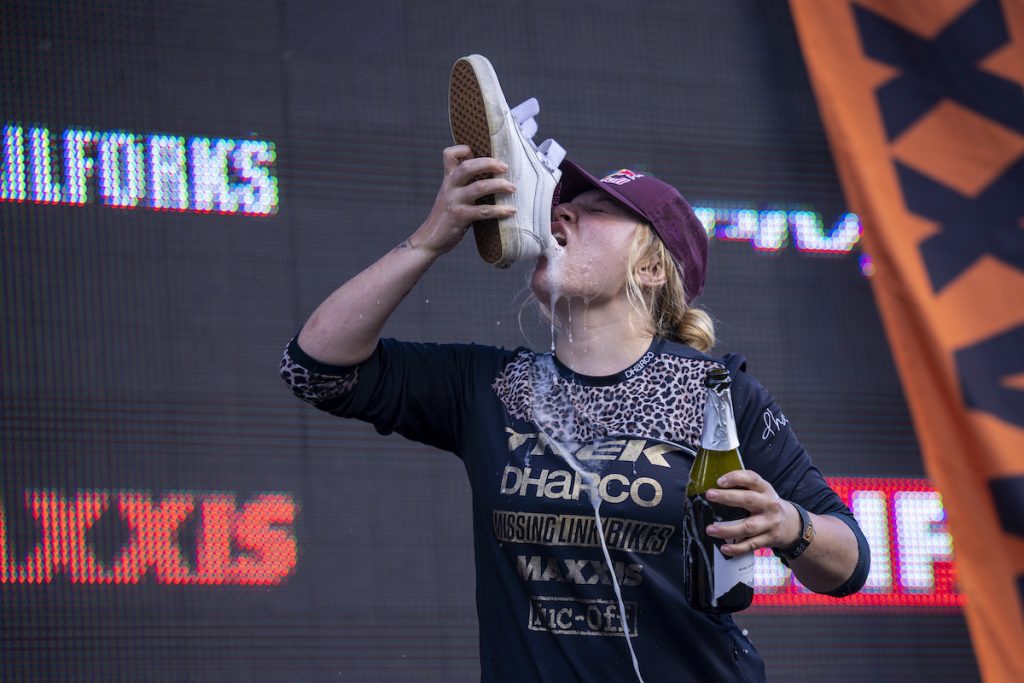 Burbidge-Smith, 25, won the Breakthrough award for her strong 2021 Crankworx World Tour results and Casey Brown won the Spirit Award for her Crankworx and mountain bike contributions this year.
OTHER EVENTS
In the other main events, Kiwi Brook Macdonald earned his first win since a devastating back injury in the men's Dual Slalom with Hines claiming her maiden "official" Crankworx Dual Slalom victory.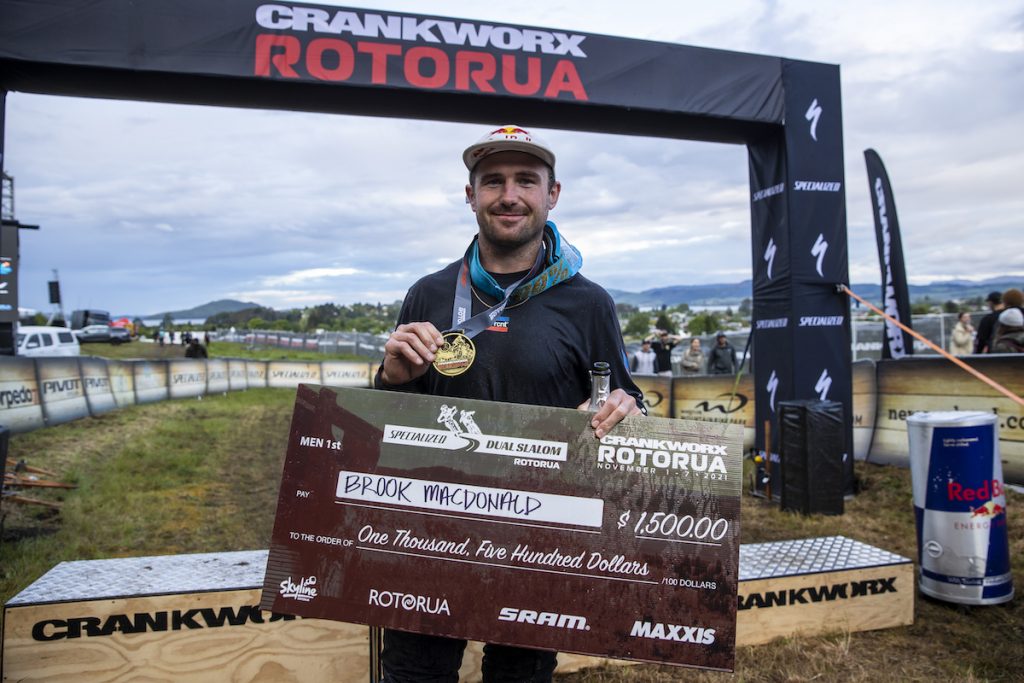 Earlier that day, Van Steenbergen earned his first Crankworx Pump Track victory while Australian Caroline Buchanan marked her return to Crankworx with her sixth Pump Track win in the sun.
Macdonald, 29 – who was covered head to toe in mud – said: "It's been such a long time since I've won a race. I honestly, I'm over the moon."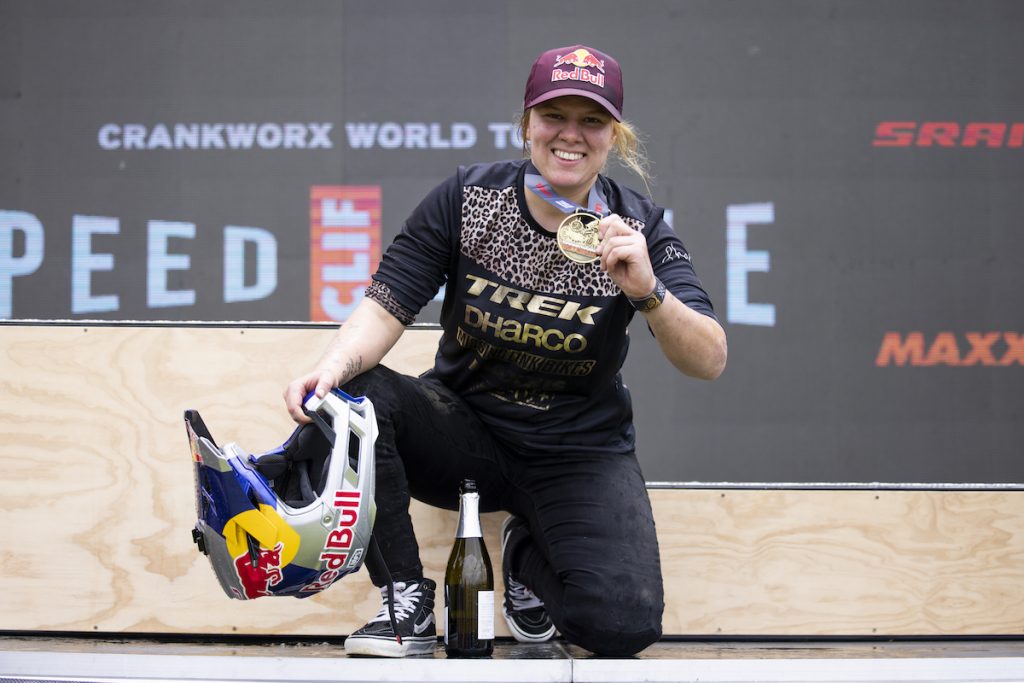 Burbidge-Smith opened her week with victory in the speed & style as New Zealand's Billy Meaclam won the men's race, while Kiwi duo Jenna Hastings and Louis Hamilton won their respective downhill events.
Burbidge-Smith said: "It was a mental battle from yesterday morning until now. Are we riding? Are we not riding? The wind's good, the wind's bad. The rain's on, the rain's off. It was gnarly."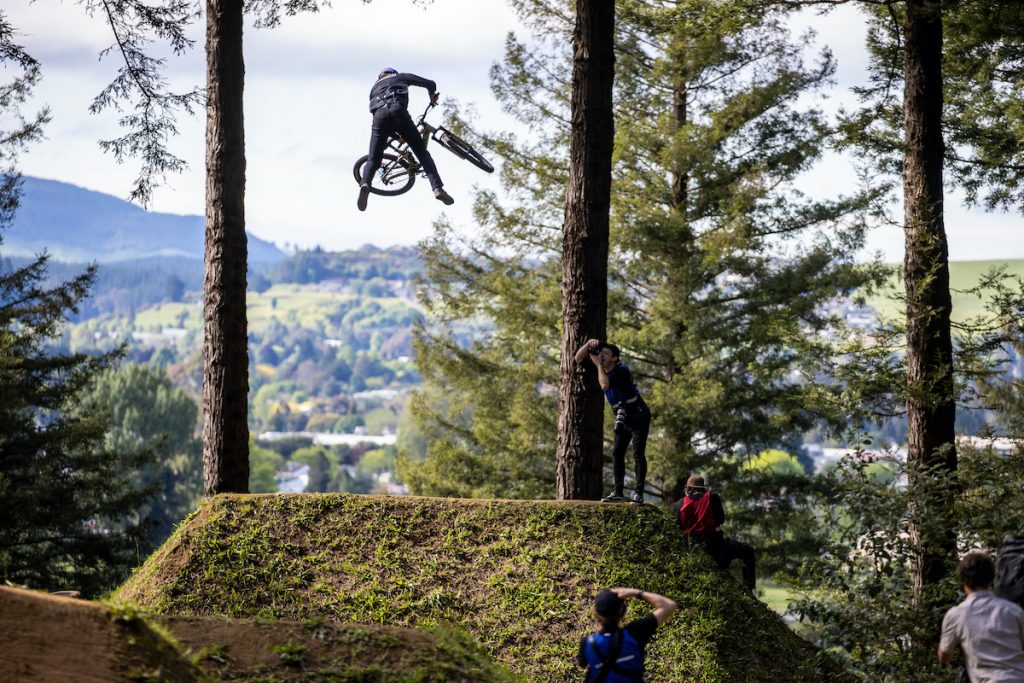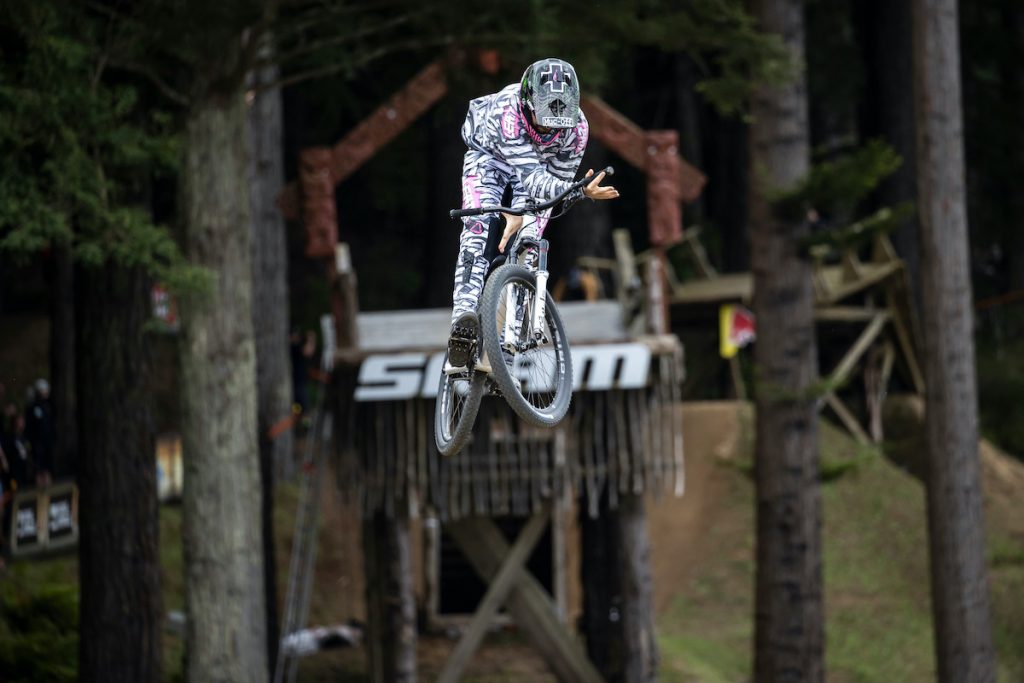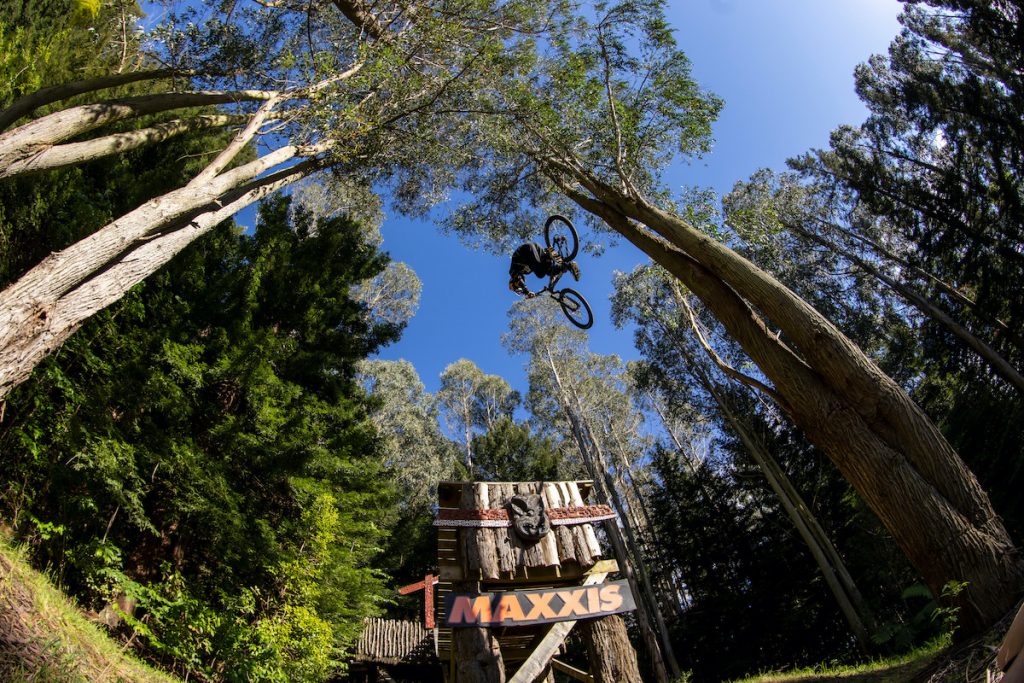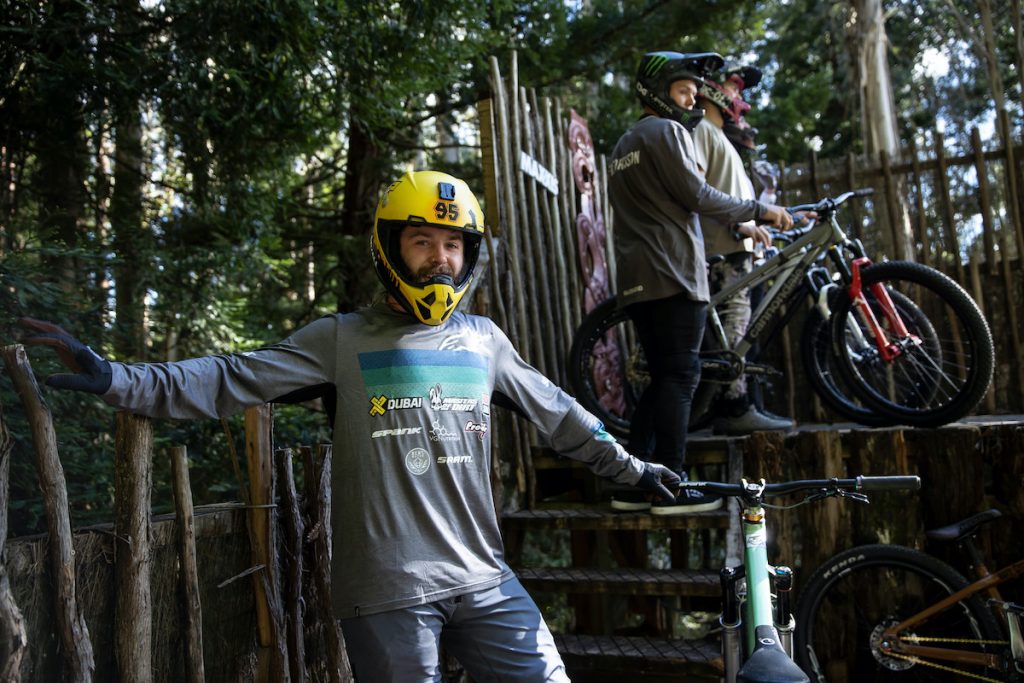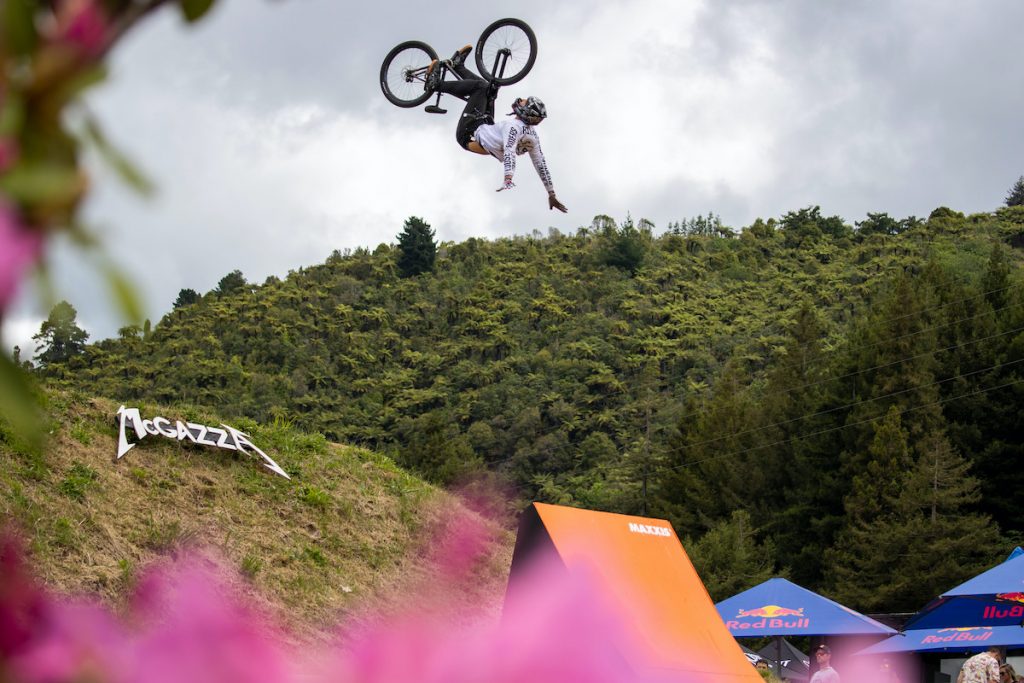 LIKE and FOLLOW us: Bikezilla Facebook Page • Bikezilla Bikers Singapore Group Page • BikezillaSG Instagram • Bikezilla STRAVA
Story and photos by Red Bull