EVENT: WE SHOULD HAVE MORE OF THESE DEMO DAYS
THE COAST CYCLES X BIKEZILLA MASS RIDE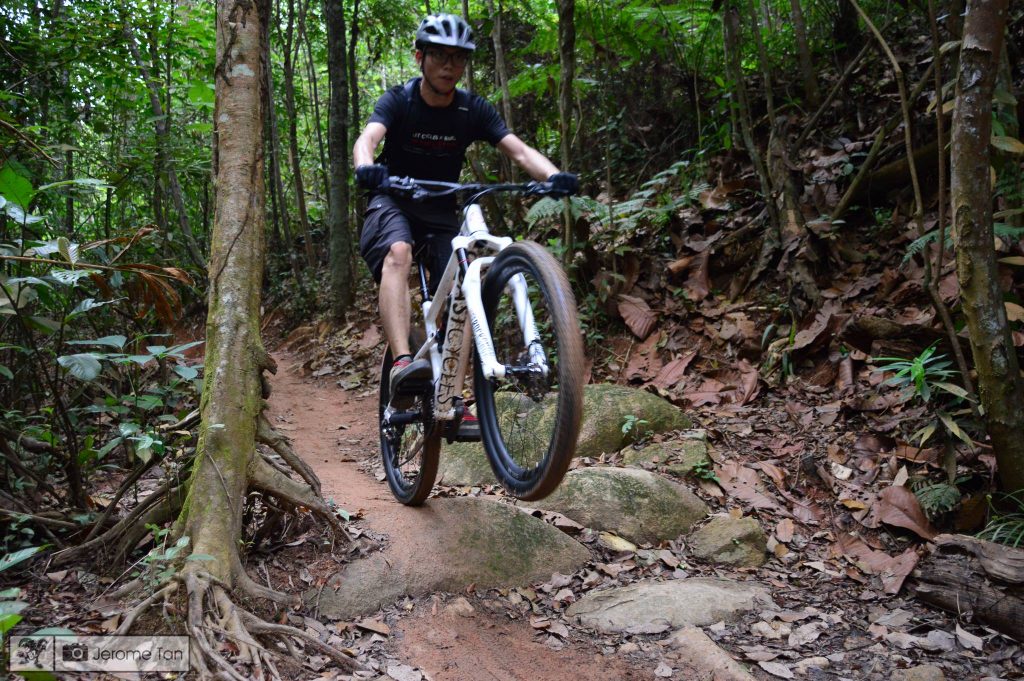 The 30th March Mass Ride featured a Demo Day with Coast Cycles. It was the first opportunity for the public to test ride the 2 brand new trail bikes from our home-grown bicycle label – the Atom and the Axis. That itself was good enough reason for us to meet up and ride! Here's some reminiscence of our recent ride.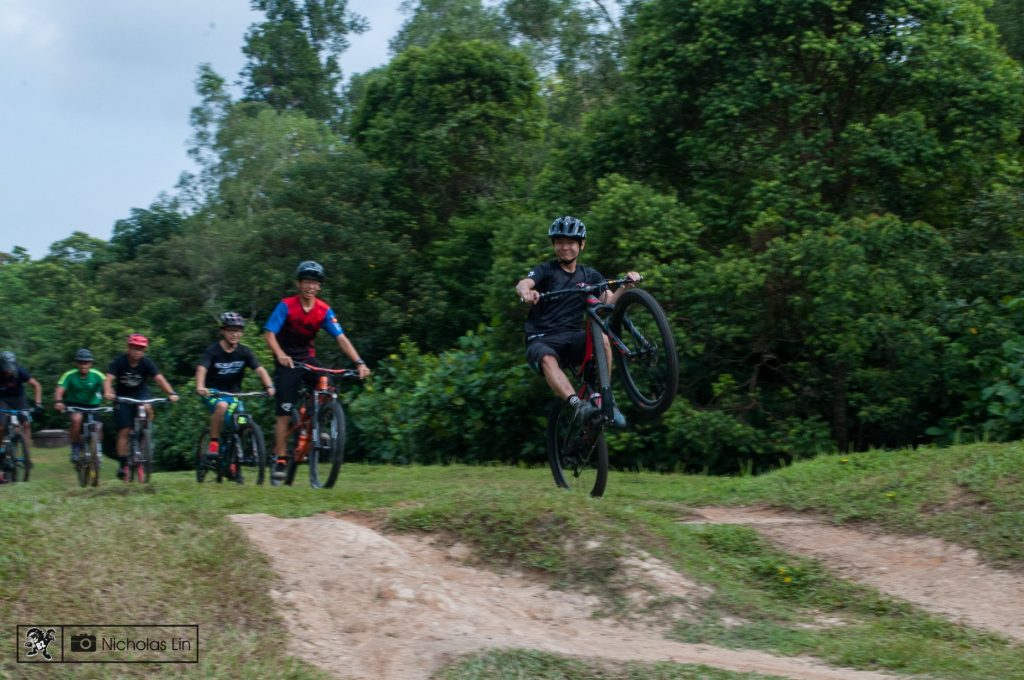 FRESHNESS FRIDAY
Bikezilla Mass Rides are one of the best events for bikers to get together in a casual setting. It's a good excuse to socialize, make new friends, ride your bike and maybe pick up some new information along the way. And there's the small incentives that comes with every mass ride – those not-for-sale, almost collectible Mass Rides T-shirts among other giveaways! But what is the most attractive aspect of Bikezilla Mass Ride? We'd say its the FRESHNESS OF IDEAS!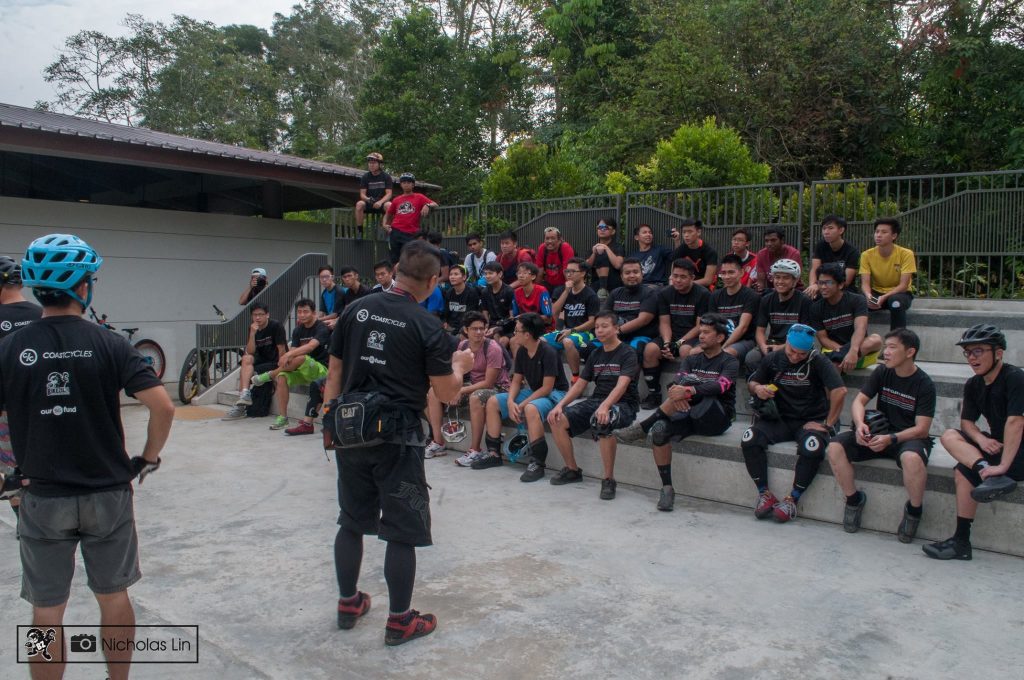 The Good Friday Mass Ride was much like any other mass ride. The riders met up in the morning, got their Bikezilla Mass Ride T-shirts, went through the same boring safety briefing and were off to ride. This round, there is good mix of familiar and new faces. The riders were divided into 2 groups based on their physical fitness level and riding skills. Ride route for the day: Bukit Timah MTB Trail and Chestnut North and South MTB Trails.
Somehow, the feeling of riding our favorite trails seemed even more fun when we did it as a big group. The feeling we had was that the trail just got more welcoming and every single rider that we met are familiar faces and good friends. Quite a priceless feeling if you ask us.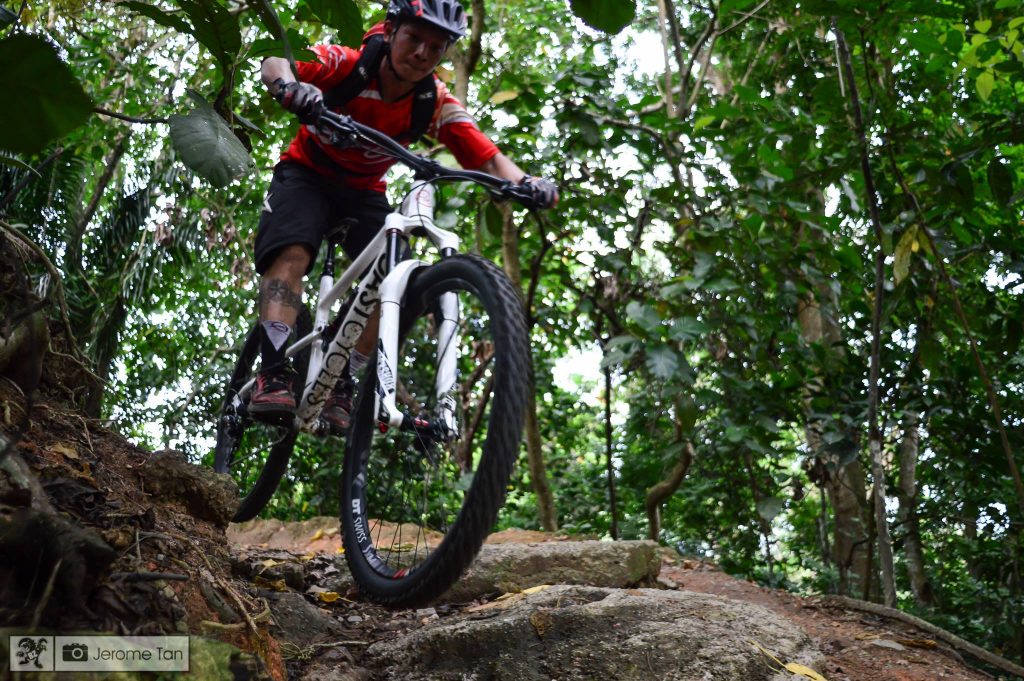 COAST CYCLE DEMO DAY
As far as freshness goes, this mass ride didn't disappoint. We took this opportunity to introduce the 2 new trail bikes by Coast Cycles: the Atom and the Axis. The Atom is a zippy, long and low 29er enduro bike that can be converted to a 27.5 Plus bike. The Axis is a 27.5 playful trail bike that could fit 26 Plus tyres. Chestnut South MTB Trail took the role as "official" bike testing loop for the group.
Demo days are the best way to showcase new bikes. It's the time where the bikes meet their potential new owners. It's also a time when the brand owners get to share details about the bikes' design and performance which could be followed by an actual ride at the bikes' intended habitat immediately. The word-of-mouth feedback from those that had ridden the bikes would also be valuable influencer material.
We spotted many happy faces of those that rode the Coast Cycles bikes when they emerged from the greens of Chestnut South MTB Trail.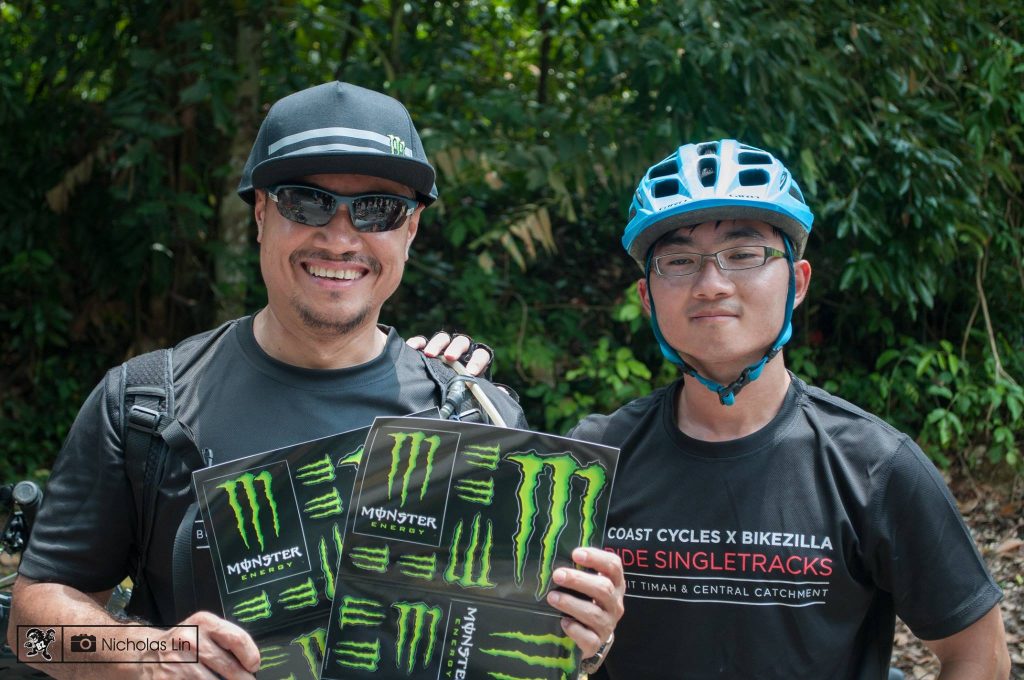 ENERGY OF MONSTERS
This mass ride saw lots of energetic smiling faces too. We were wondering whether it was due to our awesome charisma as organizer? Or their excitement from checking out the 2 Coast Cycles bikes, or their overdose on Monster Energy drinks … Whatever the case was, we saw more willies that day than during other rides.
This is the first time Monster Energy joined us at our Mass Ride. Thanks for the much welcomed ice-cold drinks after the ride Monster Energy!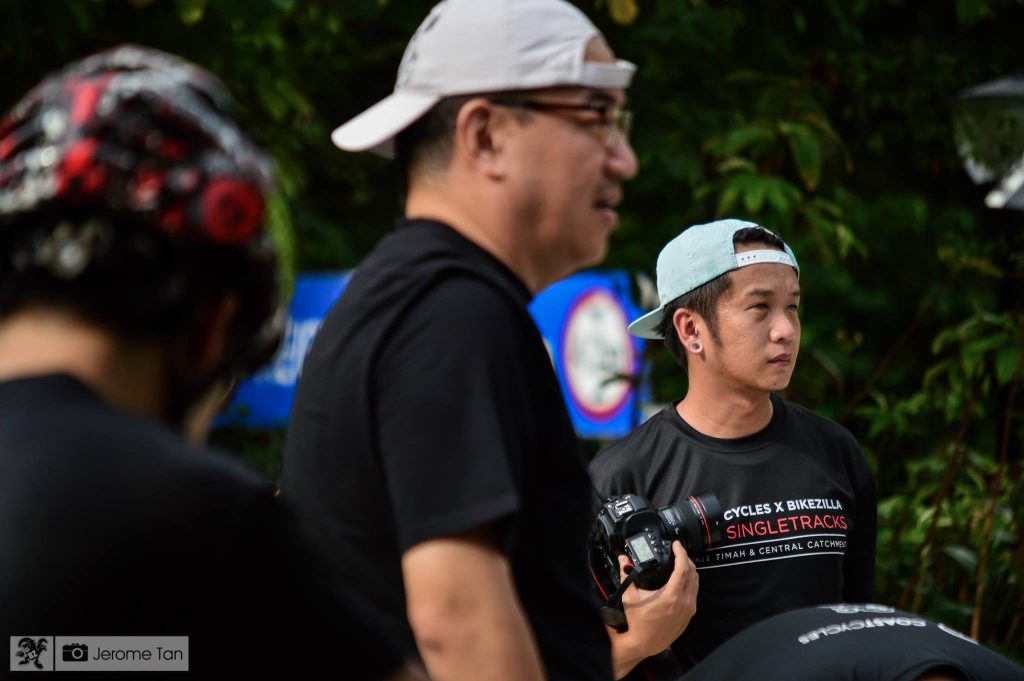 SAFETY ISSUES
While we are happy with a few "first" during this GOOD RIDE (First look of Coast Cycles' spanking new bikes and Monster Energy joining our ride), we also had a few "first" that we were not keen to claim. We have to say that we were lucky to be prepared for contingencies like these though.
One of the riders had to fall out from the ride after riding the Diary Farm leg of Bukit Timah MTB Trail. We later discovered that he did not have his breakfast prior to the ride. Coupled with a lack of frequent trail rides, he found it too exhausting to continue the ride.
Another not-so-happy incident happened when one of the riders was accidentally knocked over by a hiker's swaying arm. It was a somewhat freak accident and the rider suffered abrasions and a bent handlebar. The rider didn't want to pursue the matter further and we helped to ensure his wounds were given first aid before he left the riding group with his friends.
Taking the above as learning case studies, we strongly urge the following:
Mass Rides may be leisurely, non-competitive rides but proper preparations before every ride is still essential.
We also urge all riders to be mindful of hikers and warn them of your approach should we see them at the MTB trail.
On the other hand, we would also strongly urge hikers to use Hiking Trails ONLY. Should you be moving along shared trails, please be mindful of mountain bikers approaching. It is as much the hikers' duty to alert the bikers. Being faster and riding bikes do not lower their risk of accidents when they were faced with surprises. In many cases, their risk are higher and their injuries can be greater. Have a heart and respect each other.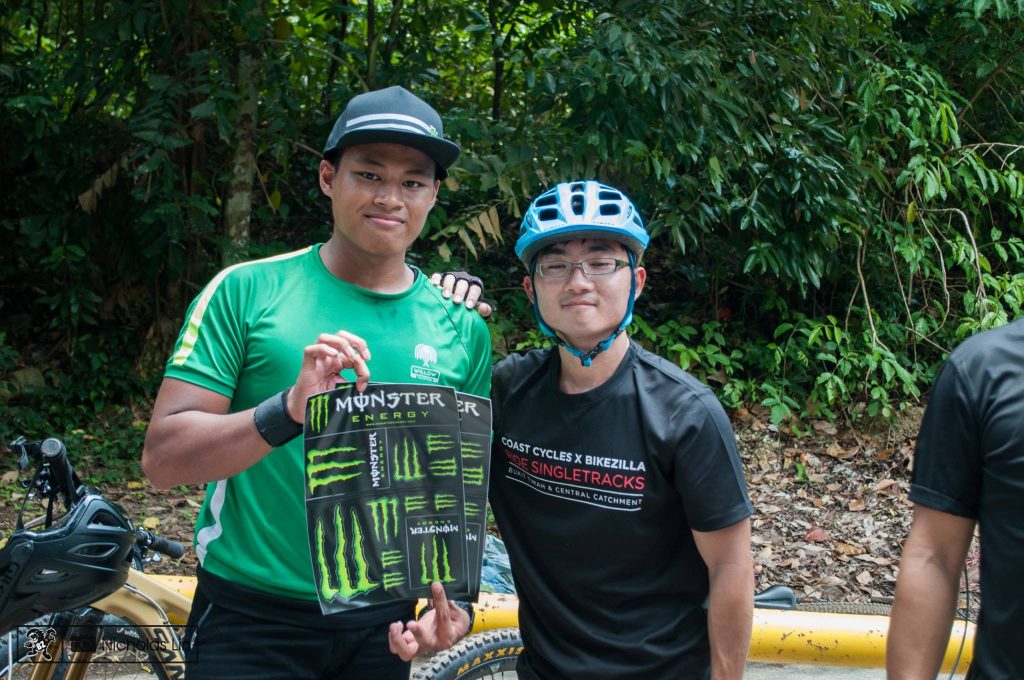 SEE YOU NEXT RIDE
We had lots of fun. We also saw some pains. But most importantly: we added another episode to our good memory collection and learnt something along the way. We will see you guys again soon – at our next Mass Ride. Freshness Guaranteed!
More photos at Bikezilla Bikers Singapore Group
LIKE and FOLLOW us: Bikezilla Facebook Page • Bikezilla Bikers Singapore Group Page • BikezillaSG Instagram • Bikezilla STRAVA
Photos by Bikezilla
Video by Brandon Chen
Special thanks to Coast Cycles for the Demo Day & prizes and Monster Energy for the drinks and prizes!