THE BRICK'S DESIGN AND DRAWINGS SHARED AT THE BRICKLAND CARES FAMILY CARNIVAL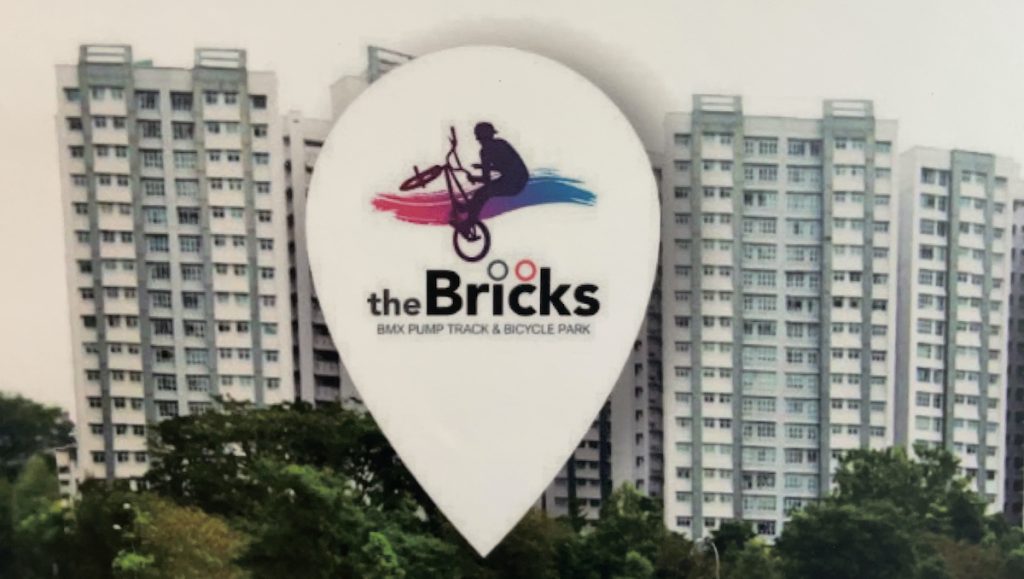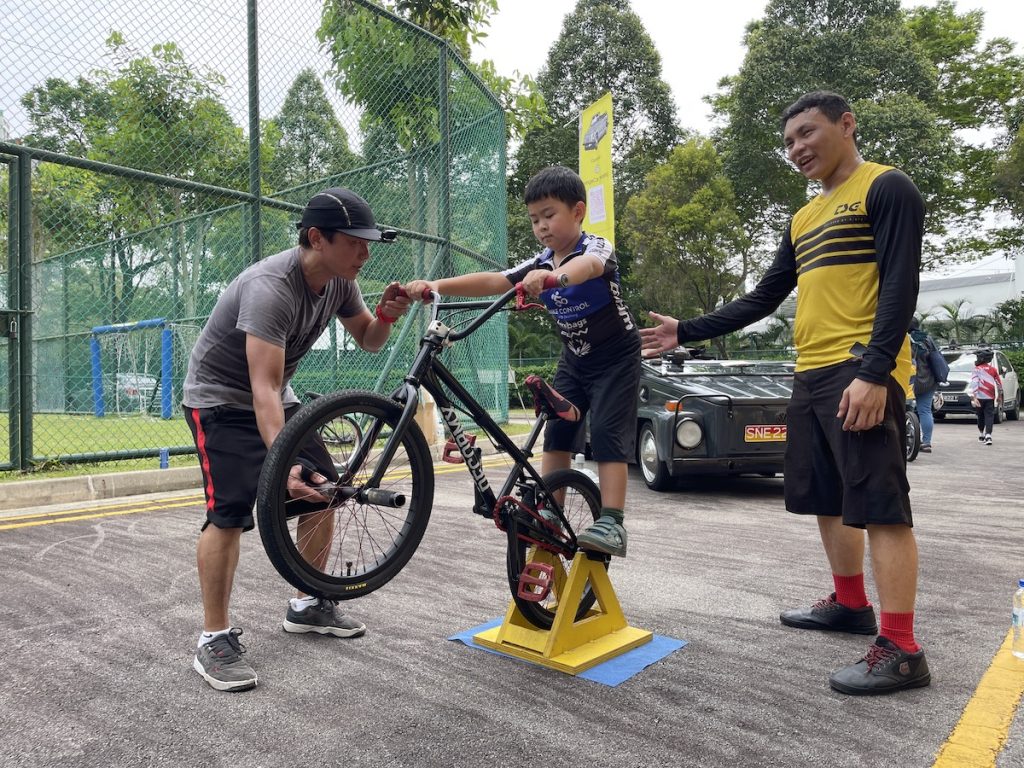 Another treat is coming our way! This time it's at Choa Chu Kang. Get ready for The Brick – a BMX Racing Track with an ancillary BMX pump track and a BMX Academy. Sounds good? Read on for details.
MINISTERIAL COMMUNITY VISIT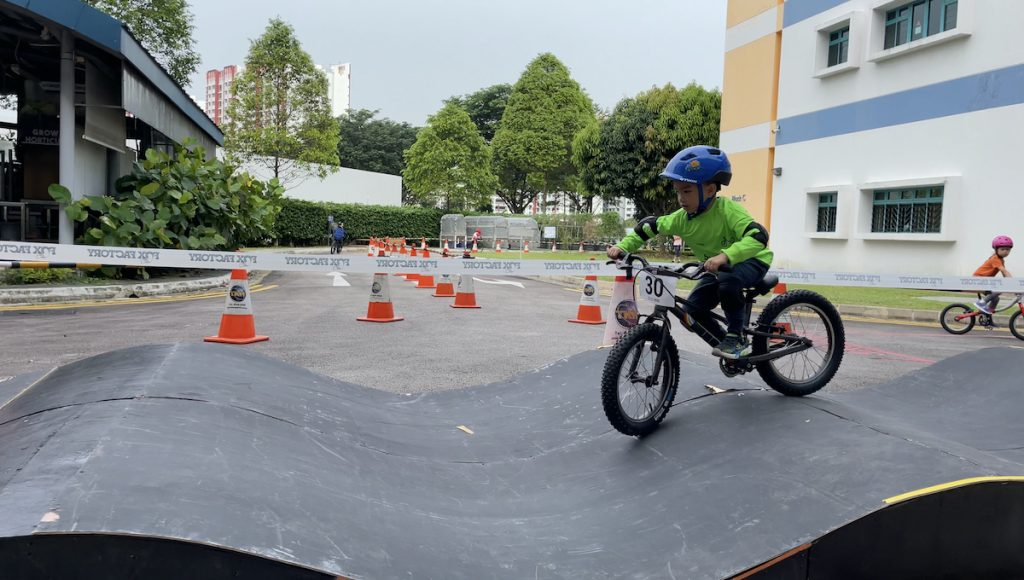 The Brickland Ministerial Community Visit on Sunday, 16 April 2023 was held at the Fei Yue Senior Activity Center (Block 809A Choa Chu Kang Ave 1). It was then followed by the Brickland Cares Family Carnival at the APSN Delta Senior School. At the carnival, the Sport-in-Precinct project was unveiled.
Hosted by Adviser to Choa Chu Kang Grassroots Organisations (GROs), Mr Don Wee, the Ministerial Community Visit was graced by Minister for National Development and Minister-in-charge for Social Services Integration, Mr Desmond Lee.
BRICKLAND CARES FAMILY CARNIVAL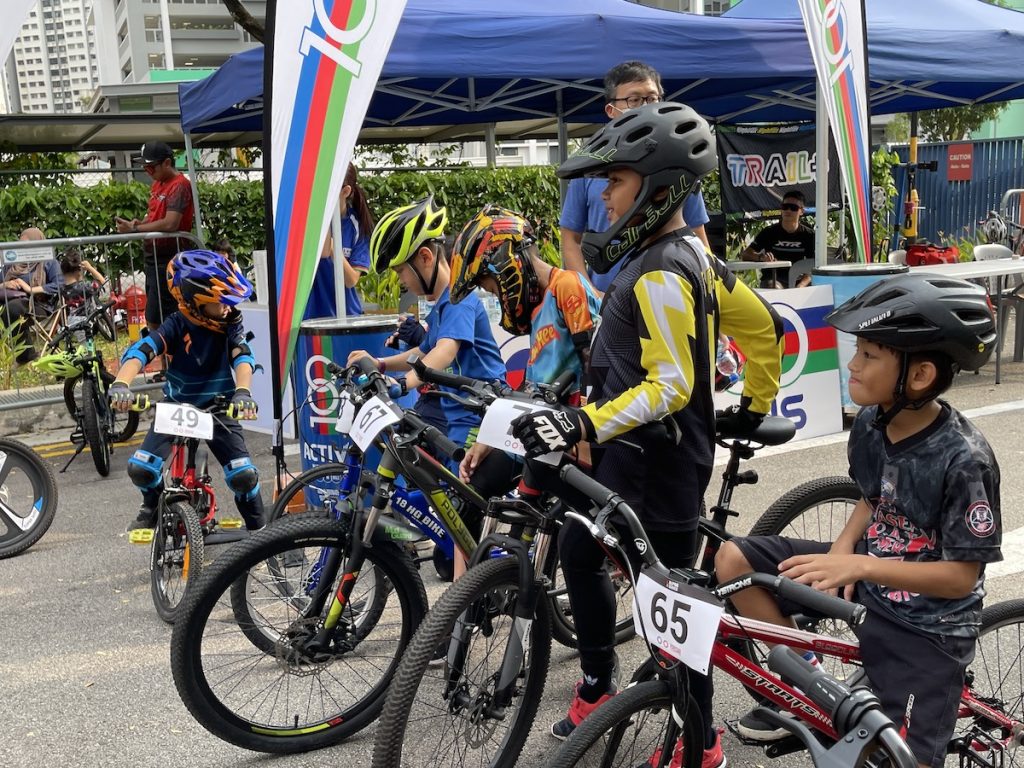 To strengthen family bonds, Brickland Citizens' Consultative Committee (CCC) organised a Brickland Cares Family Carnival at the APSN Delta Senior School. The objective of this event was to provide the opportunity to create awareness on programmes and services from Brickland GROs and community partners such as Brickland Community Libraries, Mendaki, Food Bank, Fei Yue Family Service Centre, and its various care initiatives. These initiatives, encapsulated within Brickland's four care pillars – Care for Self, Care for Families, Care for the Community and Care for the Environment – aim to empower Brickland residents to take an active role in caring for their community and the environment.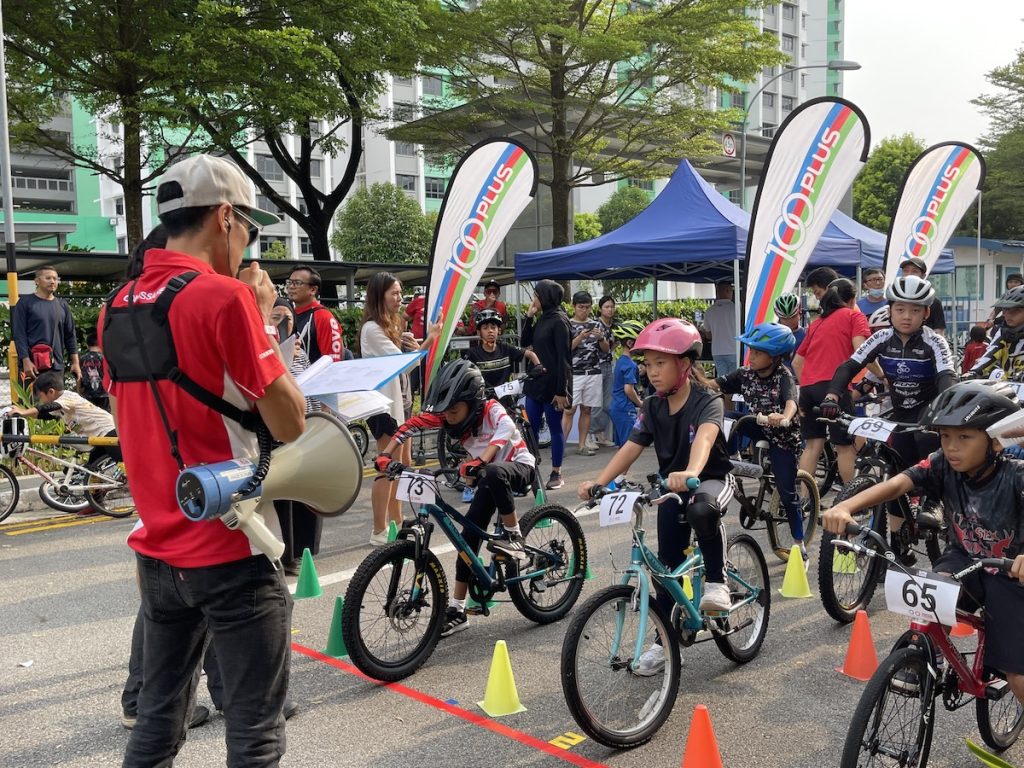 BUILDING AN INCLUSIVE SOCIETY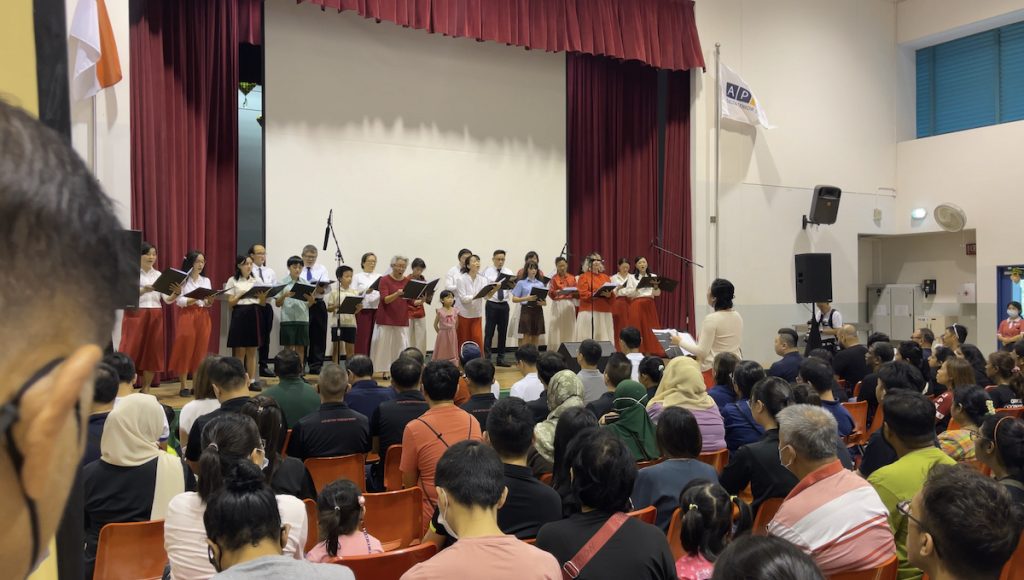 2 programs were introduced to reinforce the inclusive society directions of the GRO.
Community Inclusive Play – A programme to include residents with special needs in the community and competitive sports, will be launched at the carnival. The programme is a collaboration between Brickland GROs, ITE College West, APSN Delta Senior School, and SCF.
Project Seed – To reach out to more seniors, youth community volunteers, supported by Brickland Active Ageing Committee and volunteers from Brickland Youth Network, collaborated with Fei Yue Senior Activity Centre to foster regular engagements between seniors and youths. The initiative involves youths sharing about green initiatives and guiding seniors in hands-on activities, such as assembling miniature solar houses.
NEW INTEGRATED SPORTS FACILITIES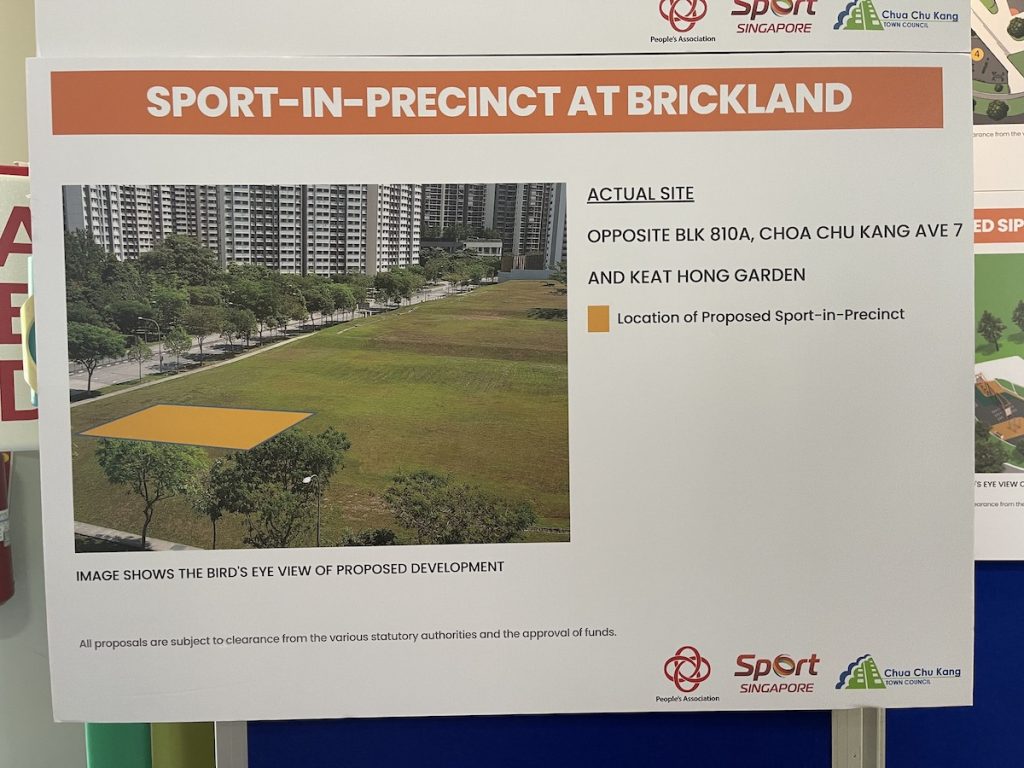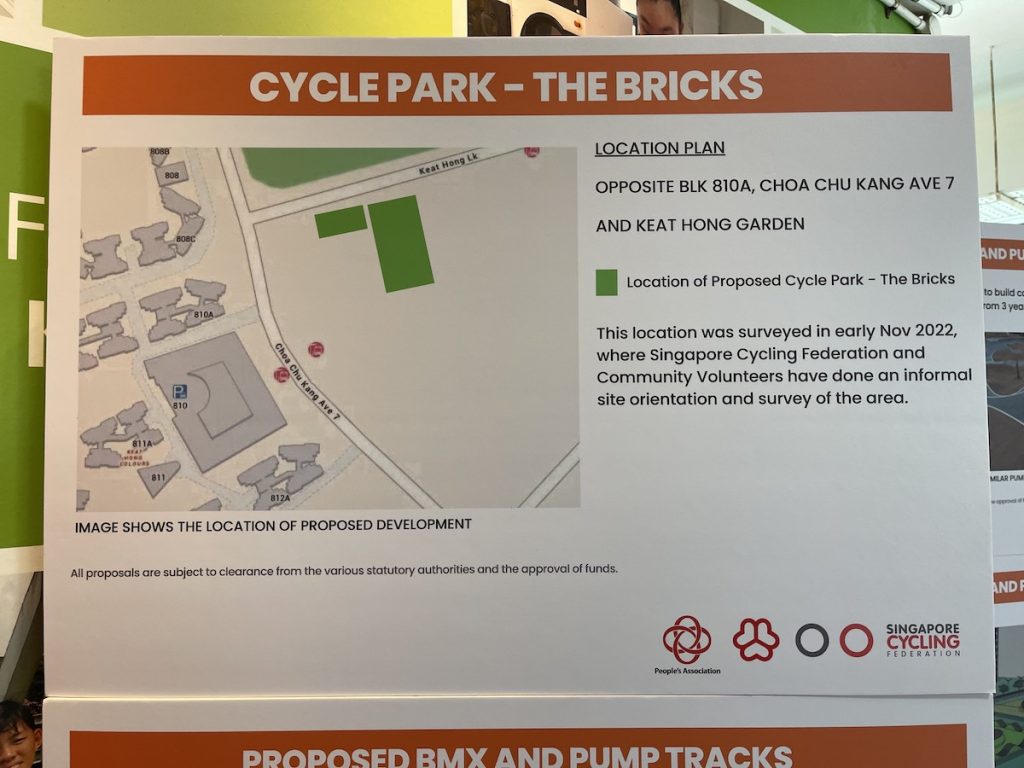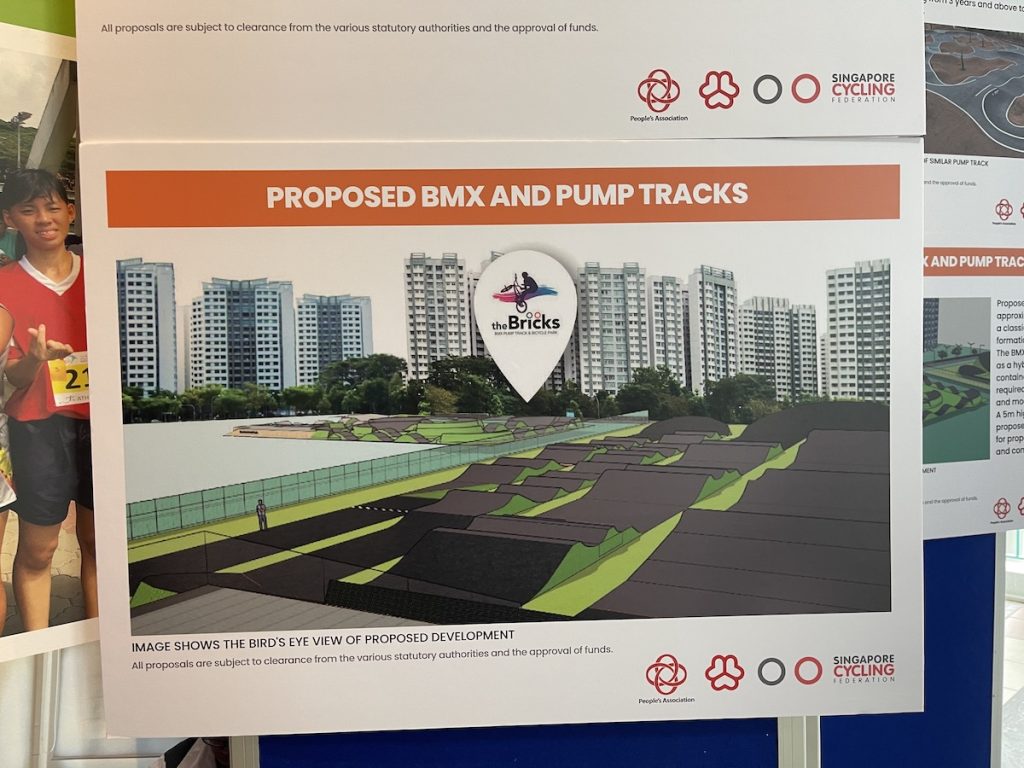 And now the juicy part! At the carnival, Brickland GROs unveiled the design concept and architectural drawings of two upcoming facilities – Sport-in-Precinct (SIP) and a Cycle Park – called "The Bricks".
Brickland's SIP will be located opposite Block 810A Choa Chu Kang Avenue 7. The facility is expected to complete by 2025 and seeks to provide the community with a wider range of sports facilities that are easily accessible to residents. The SIP will have integrated and inclusive sports facilities such as a hardcourt, sheltered basketball court, fitness corner and playground. Residents will be able to take part in upcoming sports and recreational programmes near to their homes. These facilities were designed with suggestions and feedback from residents, and through the support of Brickland CCC, Sport Singapore and local Town Council.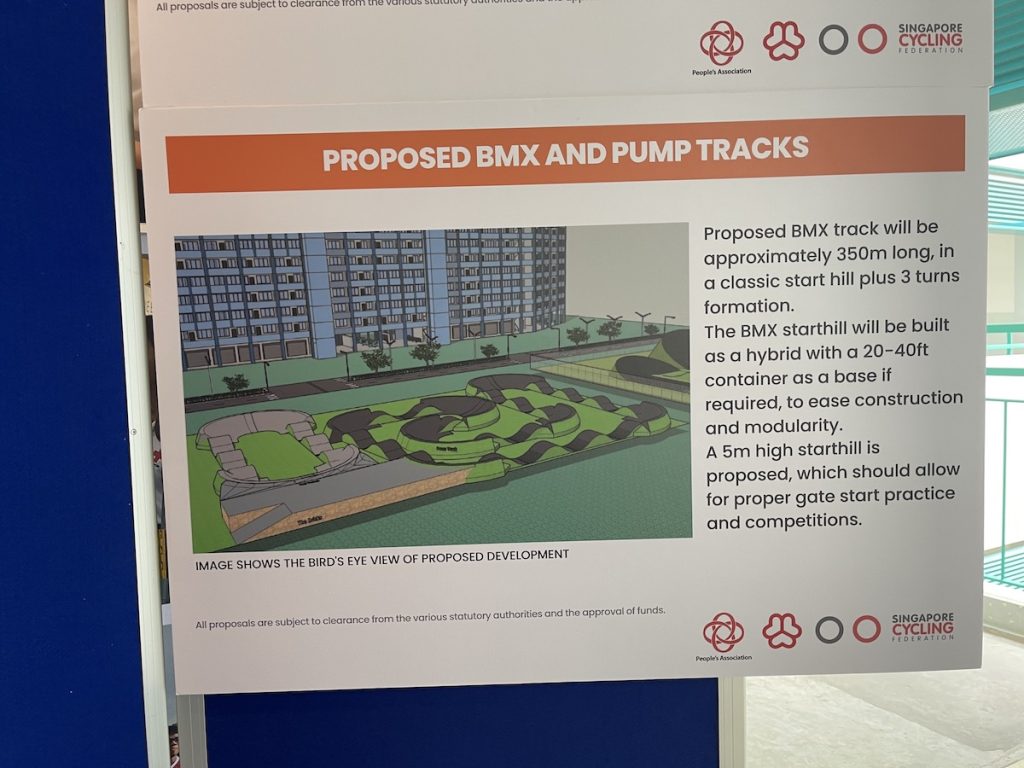 Brickland GROs and Singapore Cycling Federation (SCF) will also develop a cycle park and a BMX Academy located next to the SIP. When ready in 2024, the Cycle Park – "The Bricks", will include a BMX Racing Track and an ancillary BMX pump track, the only such facility in Singapore. To mark this partnership, the SCF added cycling try-outs for children and added a section to showcase exciting freestyle BMX at the carnival.
The new SIP and "The Bricks" will feature an integrated design that caters to people of all ages and abilities, including those with special needs. This is in line with the Sports Facilities Master Plan, a key recommendation under the Vision 2030 sports master plan, to provide greater access to quality and affordable sports facilities and enable wider participation in sports.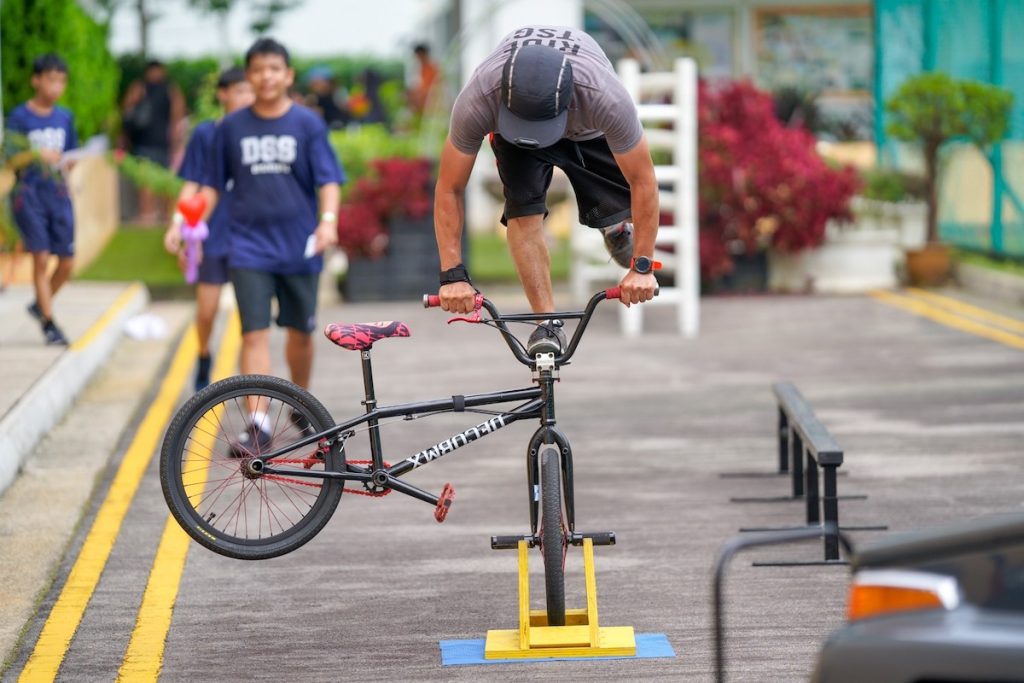 Bikezilla and the BMX community are definitely looking forward to the completion of The Bricks. We are confident that with new facilities like these, our young cyclists would be better equipped to enter, improve and even excel in the area of BMX racing, bike control and foundation skills building. We are also sure it will be invaluable in discovering new talents to the sport.
Let's get ourselves prepared for the fun to come!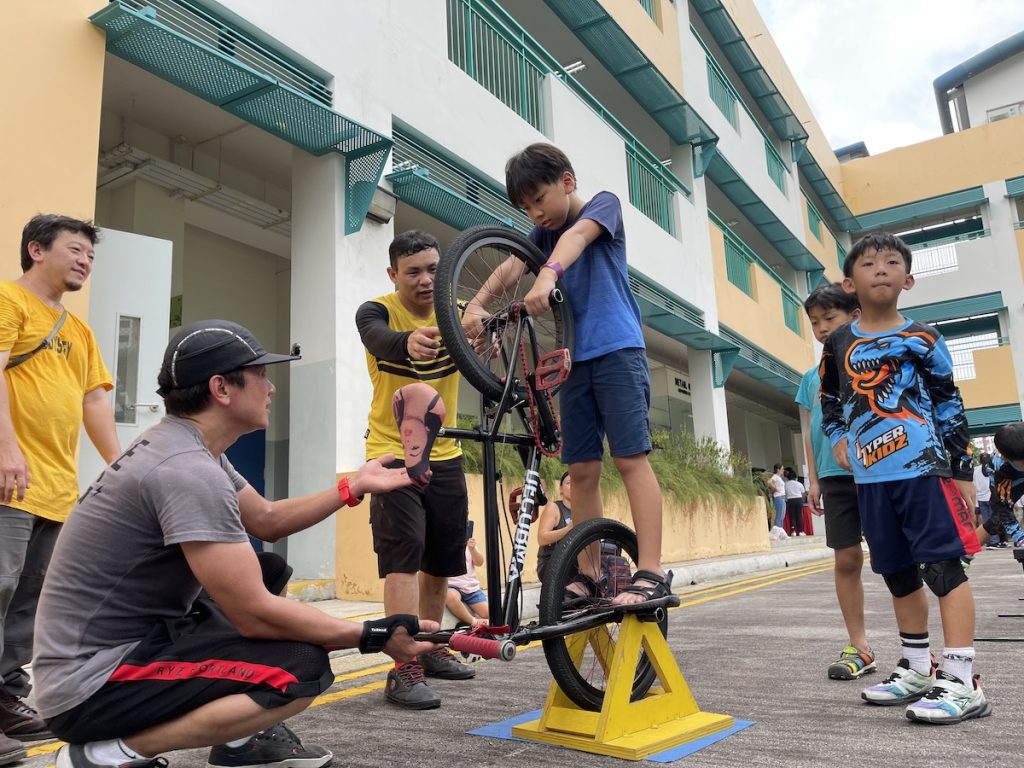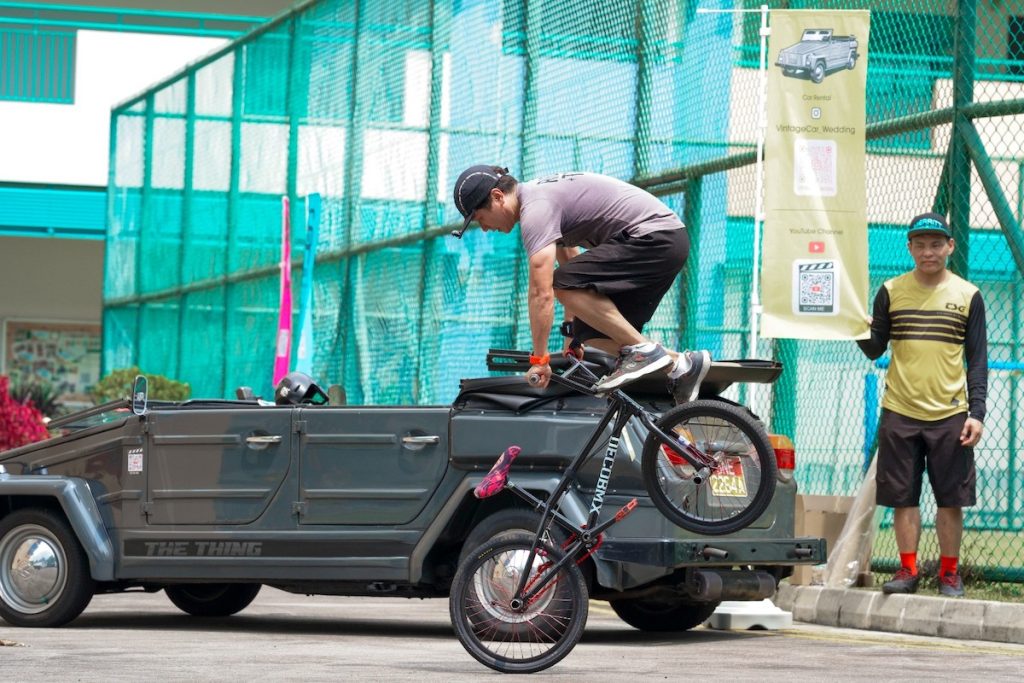 LIKE and FOLLOW us: Bikezilla Facebook Page • Bikezilla Bikers Singapore Group Page • BikezillaSG Instagram • Bikezilla STRAVA
Photos and story by Bikezilla
Information by Brickland Constituency Office