10 REASONS WHY BMX STREET IS THE EASIEST ENTRY POINT FOR THE YOUNG TO ACQUIRE BIKE SKILLS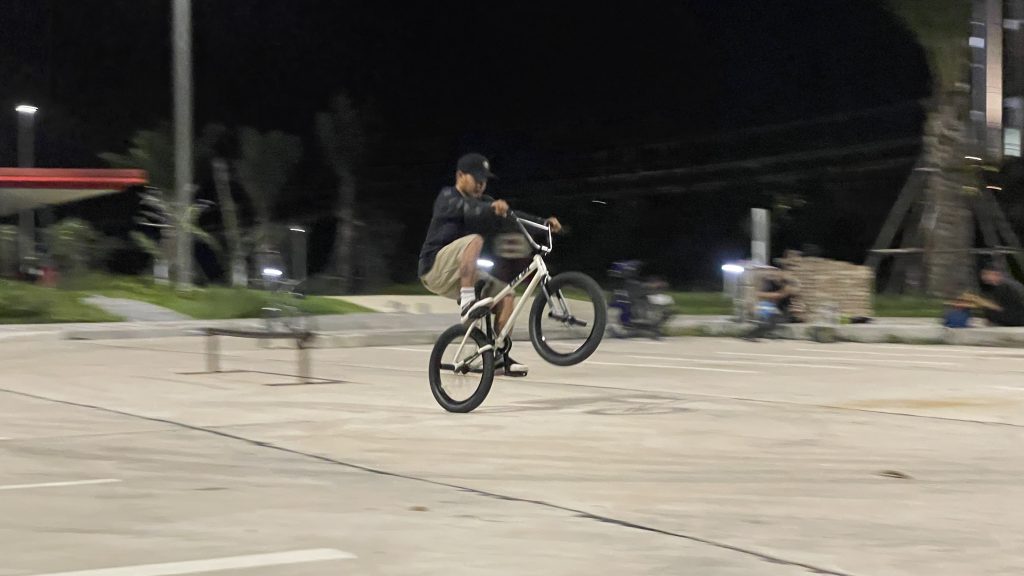 It's been a while this editor has shared his opinions with Bikezilla readers. The topic we are bringing up here would be somewhat a ground for some fierce debates. We have met seasoned cyclists who started off their early cycling years from BMX Street, BMX Race, Bike Trials, Mountain Biking or just leisure park cruising. There is no such thing as faithful cyclists who stay in the sport should come from any sole cycling discipline alone – it's not logical anyway. What we are saying is that BMX Street is the easiest way for the young to enter, acquire skills and maintain long term interest in the sport. The following would be this editor's heartfelt opinion. Feel free to share your thoughts at Bikezilla Bikers.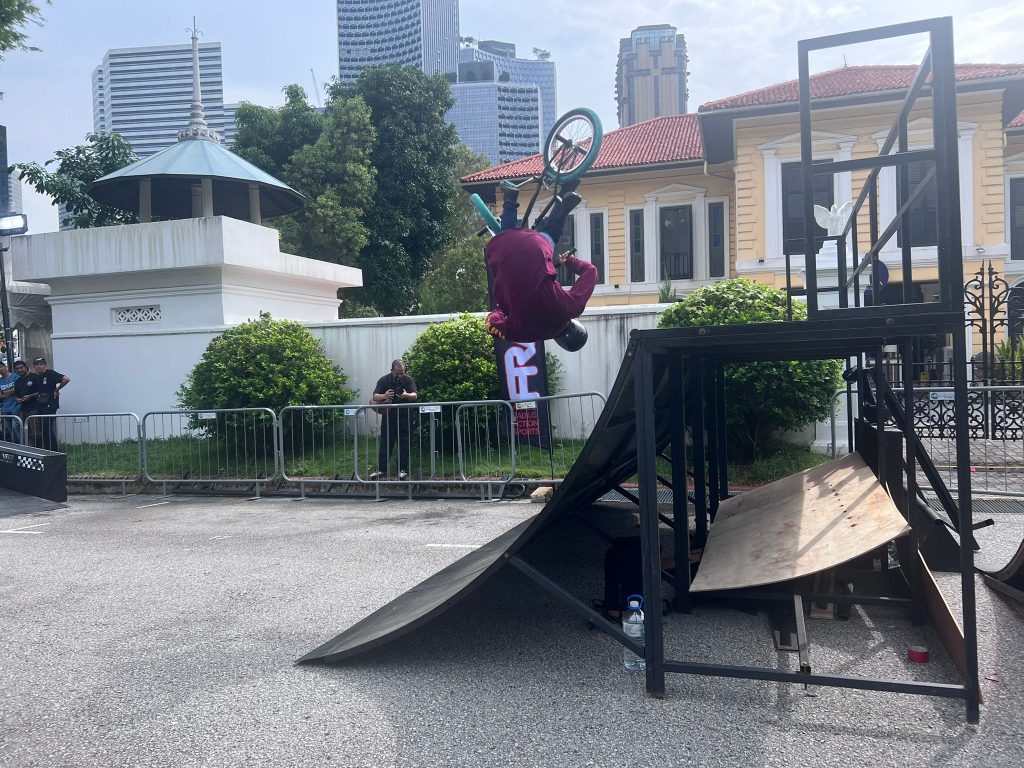 EDITOR'S VIEW
The following are opinions by this editor that BMX Street is the easiest entry point for any person to adopt cycling as a lifelong sport;
1. START YOUNG
BMX Street is one of the easiest cycling discipline to get acquainted with the cycling world. It has a low financial entry barrier, unlike some other cycling disciplines which requires a bigger budget to get started. For kids whose parents aren't into cycling, BMX could be the easiest way for kids to adopt the sport using their own savings. And one does not need any special location to ride BMX Street – there is no need for a designated trail or a racing track. As long as there are spots safe from pedestrians and traffic, the kid would be good to go. If there are neighborhood BMX street communities, shops with riding features or local skateparks, it would be additional incentives for the young riders to pick up the sport. One important aspect of starting young is getting those basic riding foundations internalised at an early age. These basic foundations are invaluable in learning more skills as the rider grows.
2. BIKE SKILLS FUNDAMENTALS THE FUN WAY
Rather than treating a fun riding session as another school curriculum where there are structured lessons, why not let the kids spend time having fun with their peers and enter into a journey of self discovery as they go? It is easier to learn when the process is enjoyable. And beautiful childhood memories last a lifetime.
3. CULTIVATE COURAGE
Let's face it, any discipline of cycling (or sports) would require some courage to excel. That first pedal stroke without trainer wheels, the first bump down a kerb … and for some, the first front wheel lift, no-hander ride and the list goes on and on. Courage is built with commitment and confidence. Commitment – to overcome the obstacle or cover the distance. And Confidence – in oneself to achieve what was aimed to do. A BMX Street rider gets prompts to try some new moves almost every ride. To try out a new trick, it is as simple as yes or no. Commitment and Confidence checked, take the challenge, unlock achievement and move on to next stage. As times goes by, it becomes a natural thing. And it is a fun process.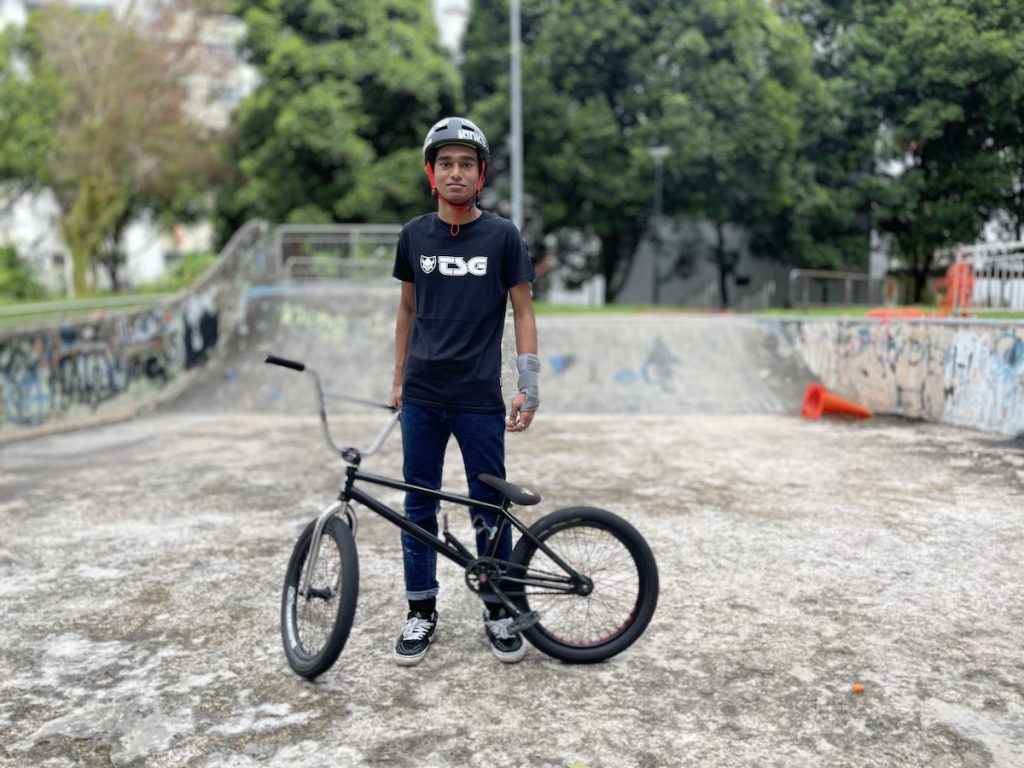 4. QUICK REFLEX AND THINKING
Cycling and doing tricks on a bike internalise the moto-movement of bike handling and balancing skills over time. The rider would act as one with the bike – making thoughts and action as in sync as possible. Even when a rider doesn't over indulge in learning tricks on a BMX, the regular riding sessions would have put the rider's reflex and alertness in motion. These are good habits for any riding discipline (and sports).
5. TRENDY
Some added colours for BMX Street now. BMX Street, like skateboarding or street basketball, is trendy. At this juncture, I would hear some kids say Fixed Gears cycling is more trendy and they would go for that should they want something trendy. BMX Street is trendy. Not necessarily the MOST trendy in the opinion of some folks but it has lots of street creds. (Ed's subjective stance: This ed thinks BMX Street is more trendy than Fixie). Besides being trendy, BMX Street also has deeper roots than other "fad" cycling sub-disciplines. From as far back as the 80s, there was BMX Freestyle. BMX will be here to stay. It's basic healthy fun in the streets that looks good.
6. CREATIVITY
The streets are places for creativity and self expression (if one knows how to). BMX Street is one awesome medium for this artistry. The more a kid rides, the more he/she would know what he/she wants to do, could do on the bike. This person-and-bike relationship would eventually translate into creativity – in the form of smooth riding lines, tricks and riding flair.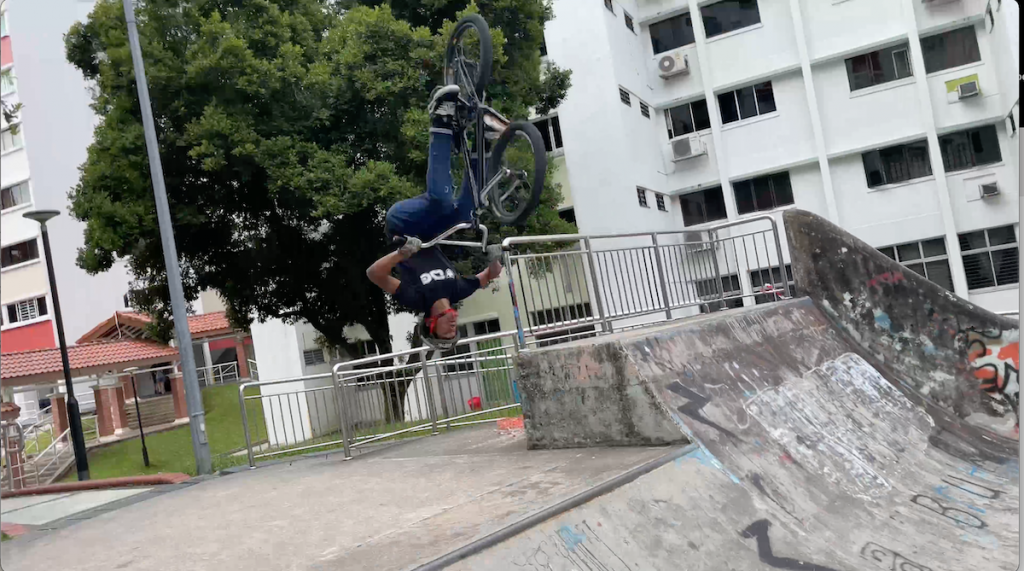 7. OPENS TO MORE SPORTS
A strong agile body and a quick mind knows when to push forward and when to take it easy. BMX Street sets this foundation for many other sports whether they are extreme sports or otherwise. BMX Street develops a range of body fitness – from cardio improvements for going the distances, to body strength especially the limps and core muscles. These prepares the body for all kinds of sports. We once asked a BMX Street rider which gym did he frequent to get his nice physique and his simple reply was: "My BMX is my gym".
8. INDEPENDENCE
Cycling is predominantly a sport of personal discovery. While the rider socialises and think from the viewpoints of a team player, a lot of development would happen on a personal level at the same time. The qualities of problem solving skills, physical endurance and creativity are prominent in many regular riders. This process could infer that BMX Street riders who are faithful to the sport tend to develop positive traits that reinforce independence.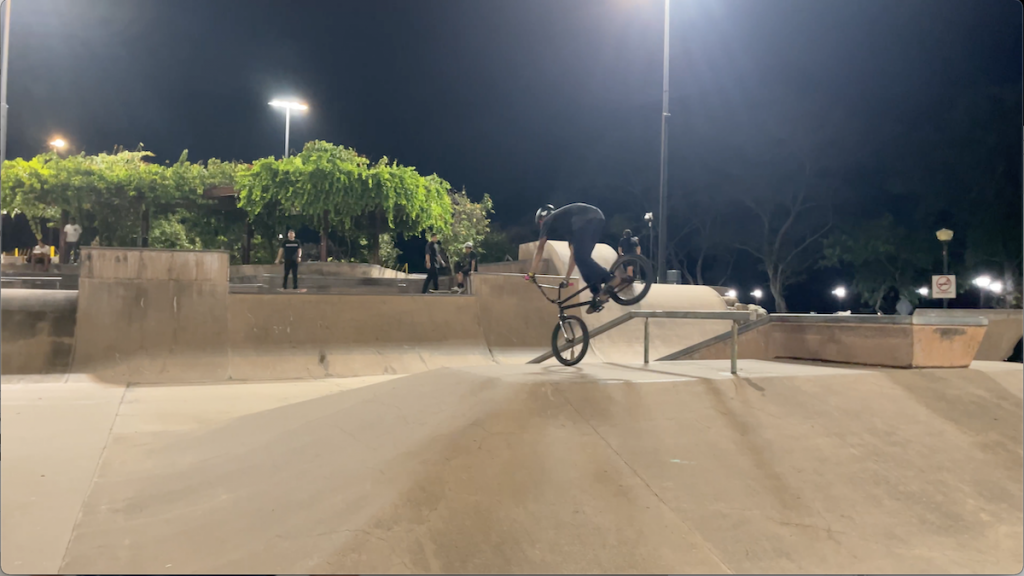 9. SOCIAL SKILLS AND ETIQUETTE
The streets are our playground. As mentioned above, while bike skill learning is a personal journey, having fun with the bike is best served to a group. Peers of the same sport can be a great source of positive feedback, ideas, motivation and mentoring. BMX Street (and all cycling disciplines) are also great social sports which allows the young (and old) riders a chance to meet more people. Tight friendships are easy to forge through common interest and sports.
10. MECHANICAL SKILLS
Last but not least, cycling is a hands-on sport. It's a journey that we complete with an equipment – in this case, a bicycle. Obviously, some mechanical skills would be a life-saver in some instances. As the rider matures in this sport, it is a natural progression that he/she would pick up some mechanical skills. How much of this skills is acquired in the end would depends on their interest on mechanic works. But, simple "emergency" situational mechanical skills would quite certainly be a part of a rider's skillset.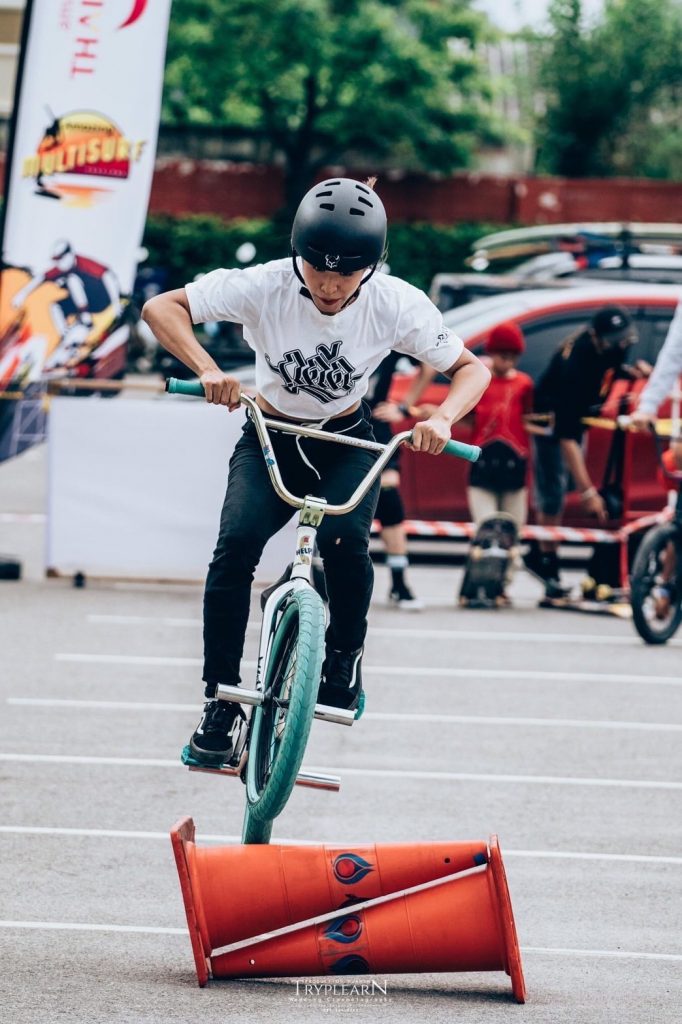 THE STREETS ARE OUR PLAYGROUND
The above are listed with BMX Street riding in mind. These benefits are not exclusive to BMX Street. I am sure you can think of another sport or cycling discipline that would give us these benefits too. Nonetheless, it's is a good starting point to get parents and guardians to look this way.
If you have not done so, it's time now. Pick up a BMX and be on your first step towards Rad Culture!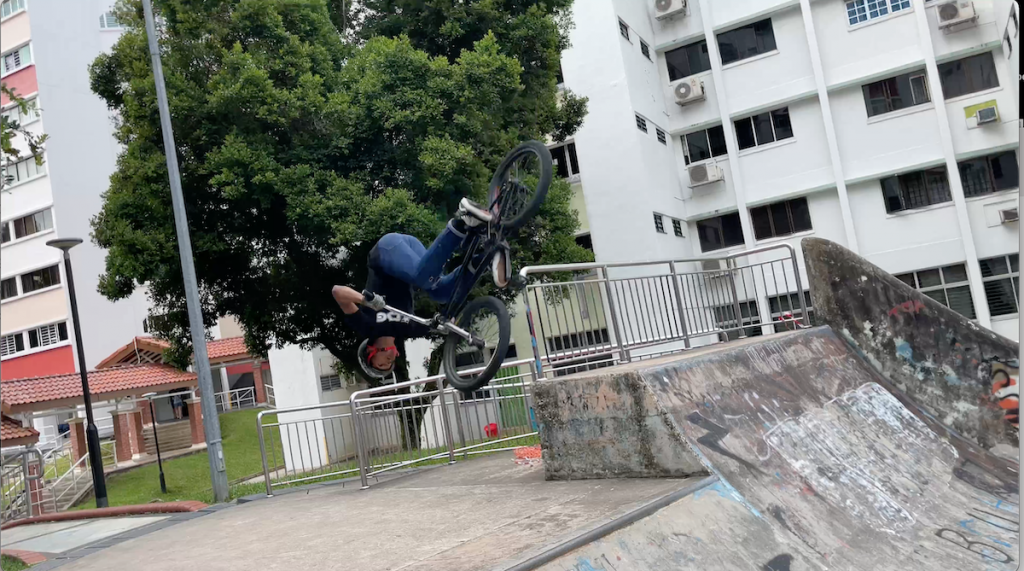 LIKE and FOLLOW us: Bikezilla Facebook Page • Bikezilla Bikers Singapore Group Page • BikezillaSG Instagram • Bikezilla STRAVA
Photos by Bikezilla, DinoBMX Thailand and NSR Bikes