DEEP IN TENNESSEE'S FOREST BMX STAR DANCES AMONGST FIREFLIES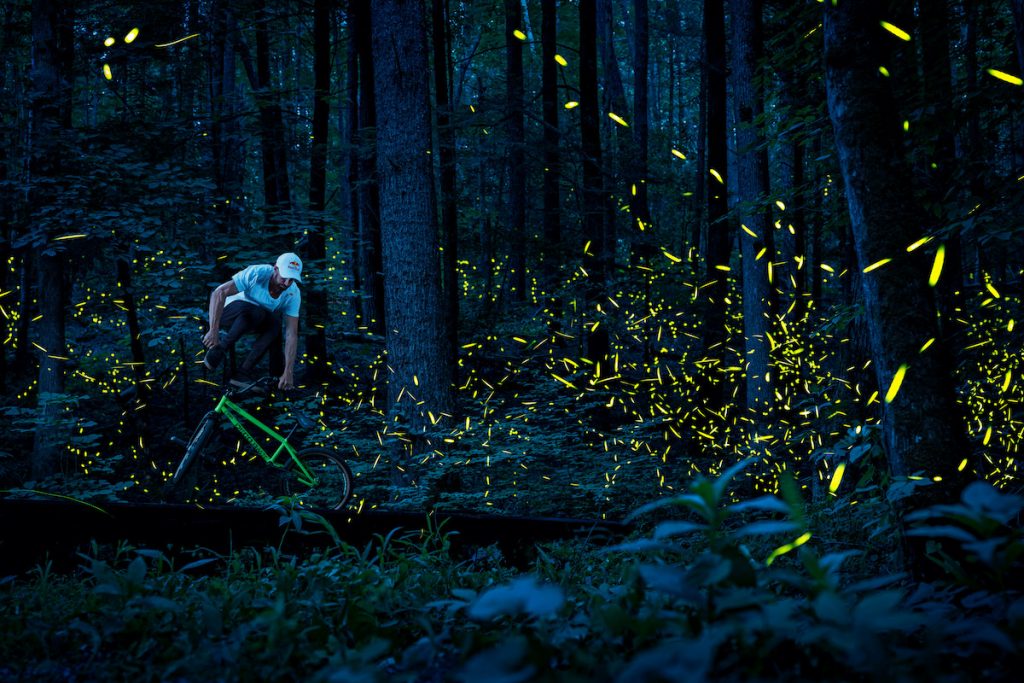 Flatland BMX legend Terry Adams travelled from his native Louisiana to East Tennessee to dance in the glow of its fabled fireflies in his latest project to expand the sport's popularity.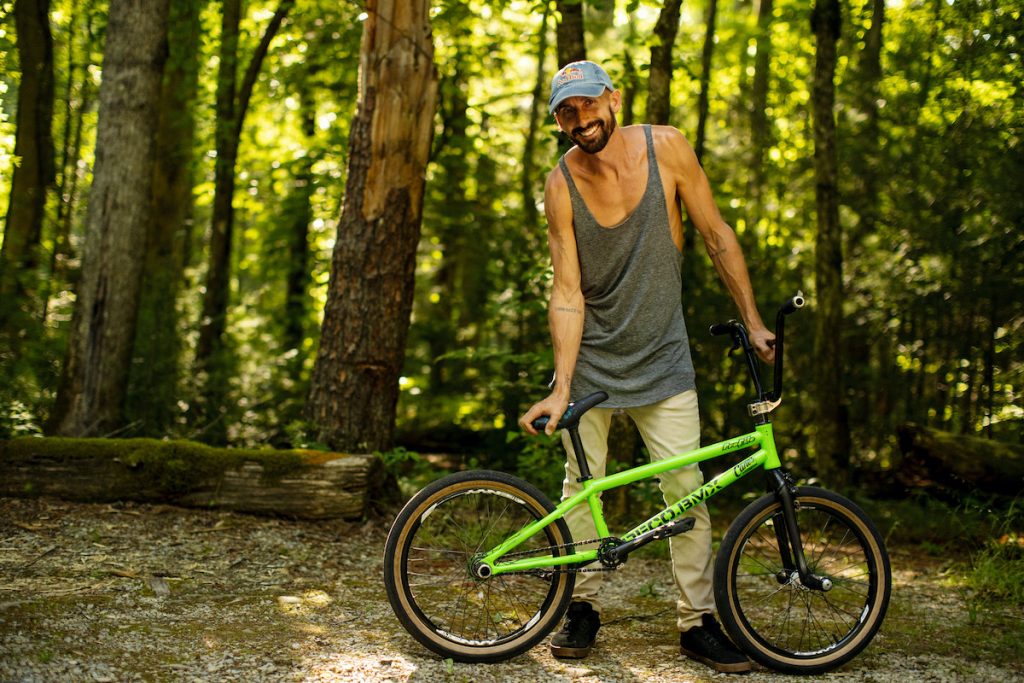 FLATLAND BMX
The 38-year-old, who once claimed that "flatland is my heart and soul", discovered the BMX discipline when he was 12 and began competing in contests at 16, and since then has won an X Games gold medal and two NORA Cup wins as well as taking part in fun demos all over the world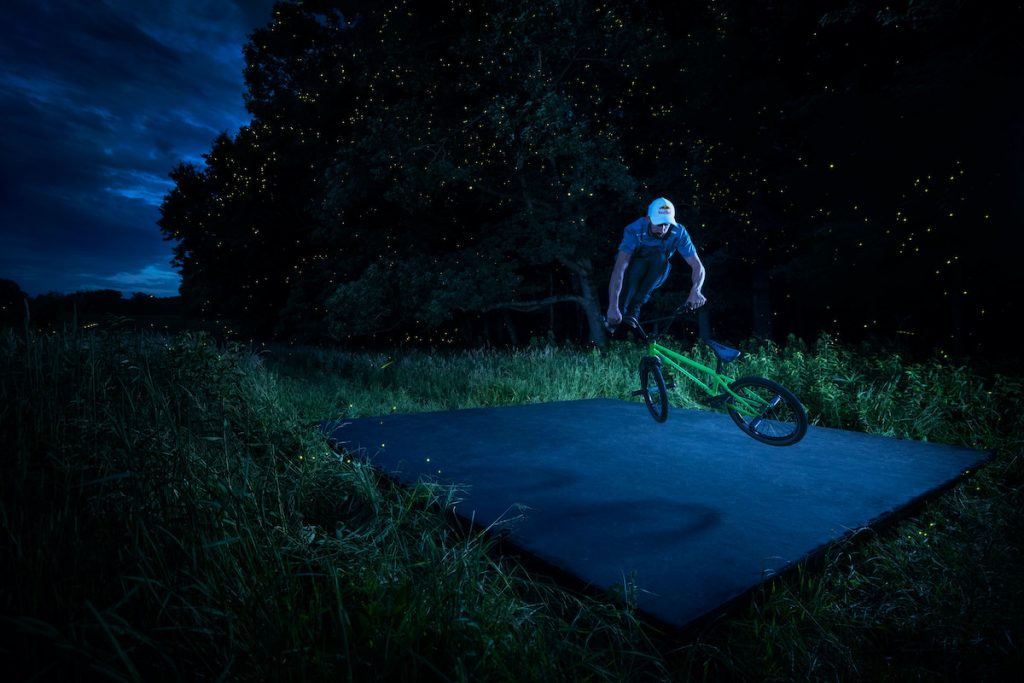 Adams is on a mission to take his sport to unexpected places and his latest striking project combines riding and dancing in the light of the fireflies; two activities that bring a sense of joy and nostalgia.
His upbringing in Hammond – a small town in rural Louisiana – and the distinctive summer setting brought Adams back to the Gulf Coast nights when it was just him, his bike and the fireflies.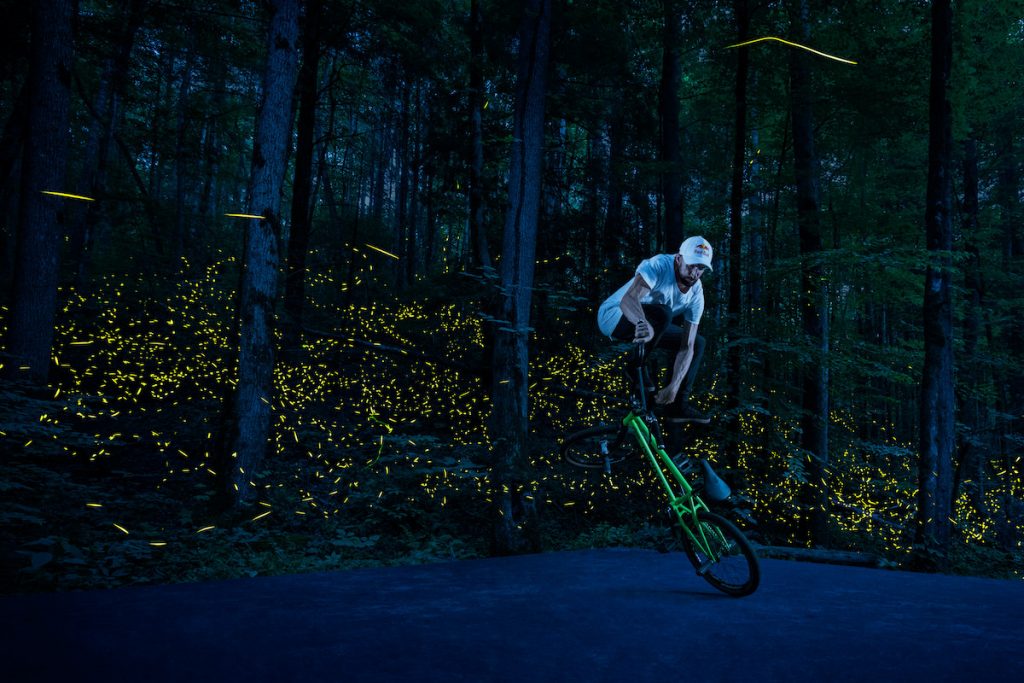 He traversed the wooded landscape just outside of Gatlinburg with renowned sports photographer Robert Snow as he performed his trademark tricks for an audience of thousands of fireflies.
The picturesque phenomenon takes place in a two-week window between May and June and capturing the magic on camera is no easy task due to variables such as moonlight, moisture, vegetation and, primarily, identifying a location with a high concentration of fireflies.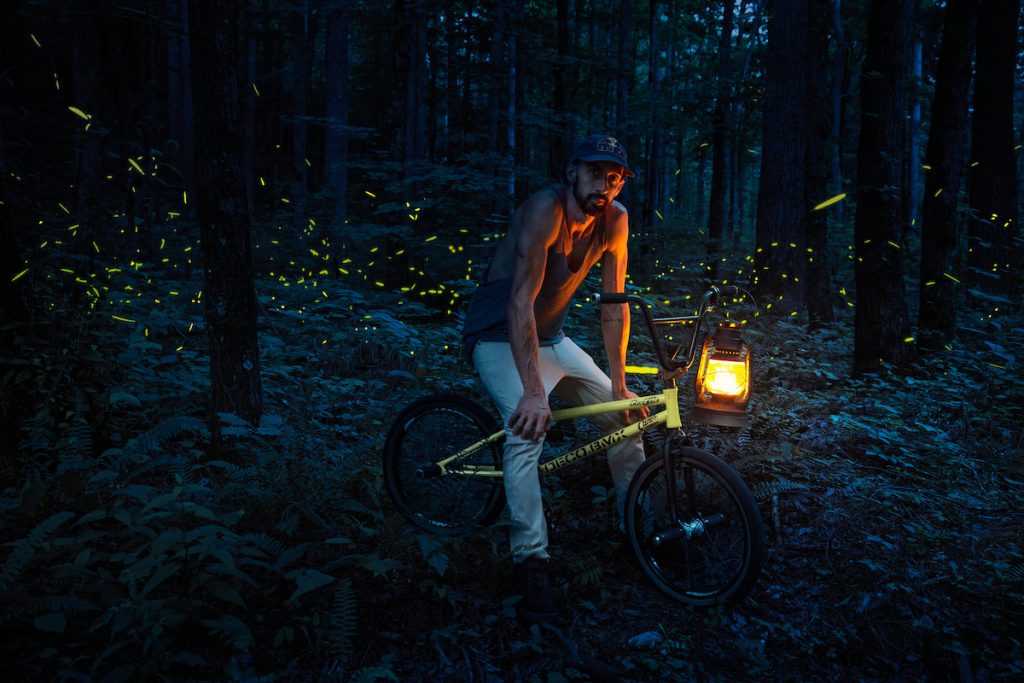 Adams revealed: "Every day I'm grateful I get to ride my bike, and especially here. There's a little bit of mystery in Flatland BMX, and the same goes for the fireflies. You don't have to know the science behind either to know you're looking at something special."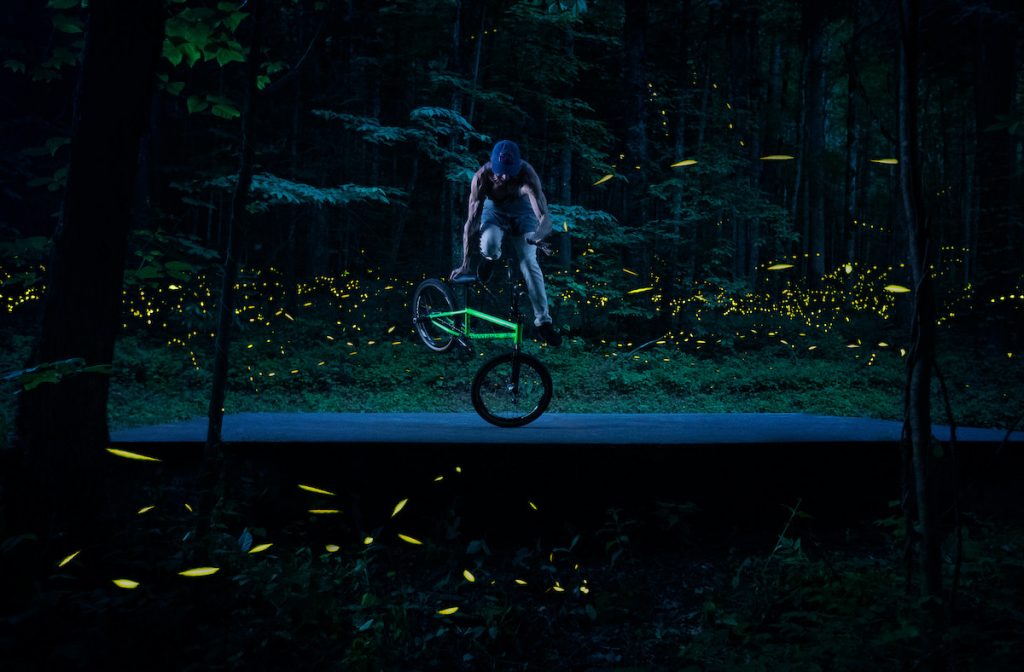 Florida native Snow added: "Sports and nature are my two loves. I've always thought it would be cool to capture fireflies. Working with Terry was the easiest part. We both have longevity in our careers and the desire to create something new. This was the perfect fit."
LIKE and FOLLOW us: Bikezilla Facebook Page • Bikezilla Bikers Singapore Group Page • BikezillaSG Instagram • Bikezilla STRAVA
Photos and story by Red Bull