IS THIS THE END TO THE HIGH PIVOT DESIGN TREND?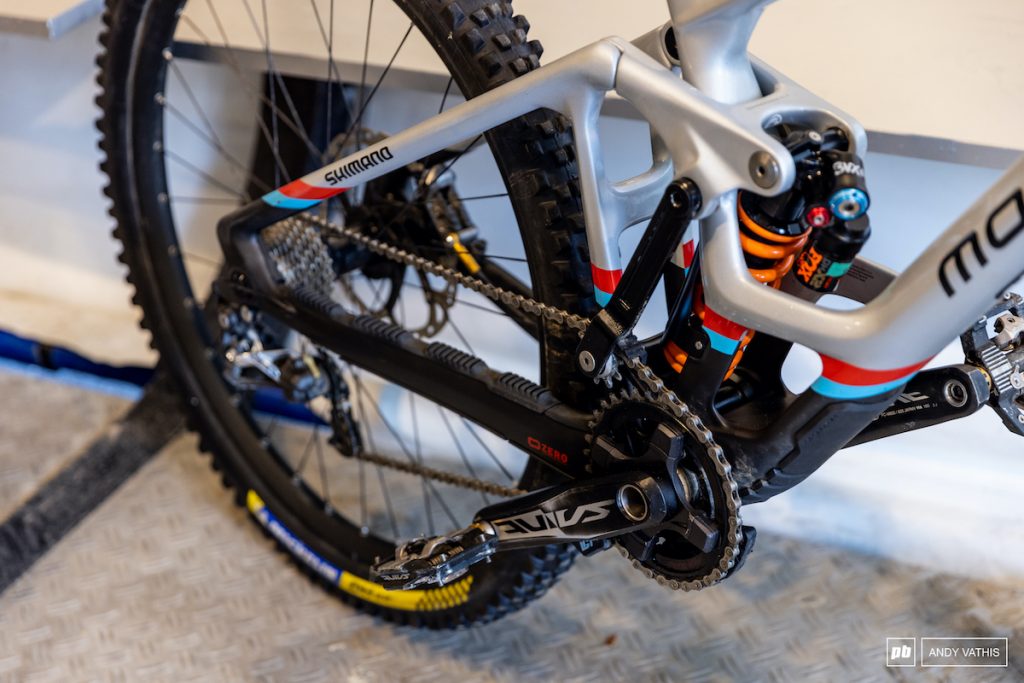 Ed: We got this circulated from Pinkbike. This article inched forward what Bikezilla has been telling everyone – High Pivot design could mean too much bike even when it comes to downhill bikes. In our opinion (Bikezilla's only), the cons of running high pivot outweighs its pros. Somewhere along the pivot height chart may lie a sweet spot where that extra idler should be. Enter the Mid Pivot design! Read on for Pinkbike's take on this topic.
THE IDLER IS MOVING DOWNWARDS
In mountain biking, we generally see the following pattern: the smaller trailblazers push the sport into a new direction, and then as the demand grows bigger brands follow suit. However, as the new tech becomes more widespread the issues become more apparent, so a walk back begins until a generally happy medium is found.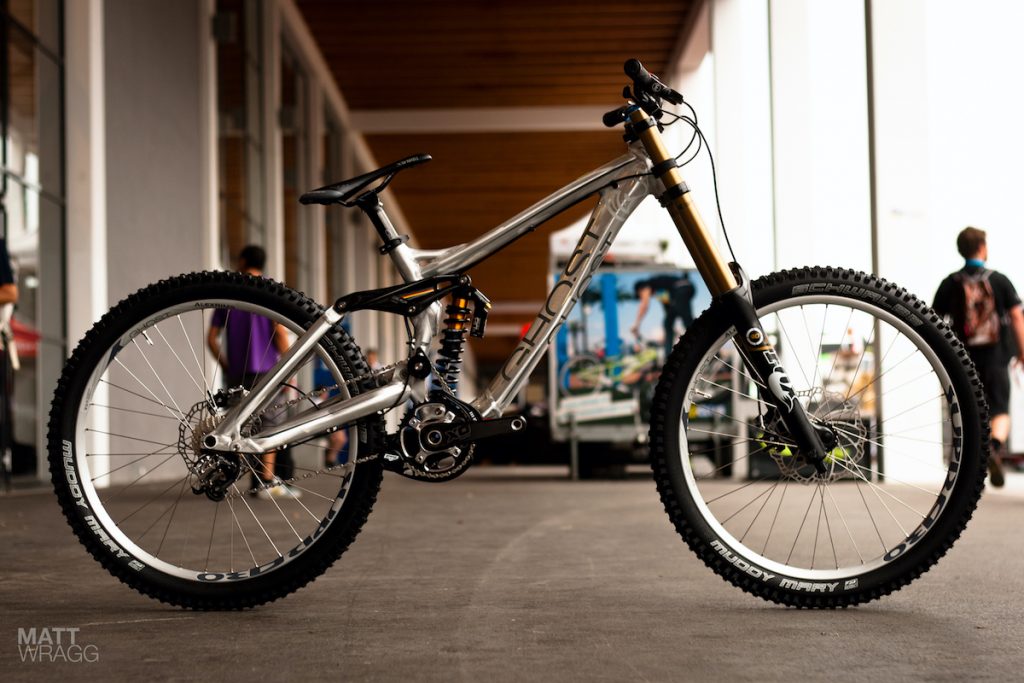 If you want an example, look at what happened with wide bars. As head angles slackened, riders became more aggressive, needed more control and wanted to weight the front of the bike more so bars started to grow. Soon we had companies producing bars that soared north of 800mm, with the biggest I remember being the Superstar Yardstick that was, as the name suggests, 915mm from end to end.. and probably not 100% serious. 
However, most racers now sit in the 740-780mm range now with a few outliers to accommodate their beanpole proportions. For a deep dive on this, check RC's piece here.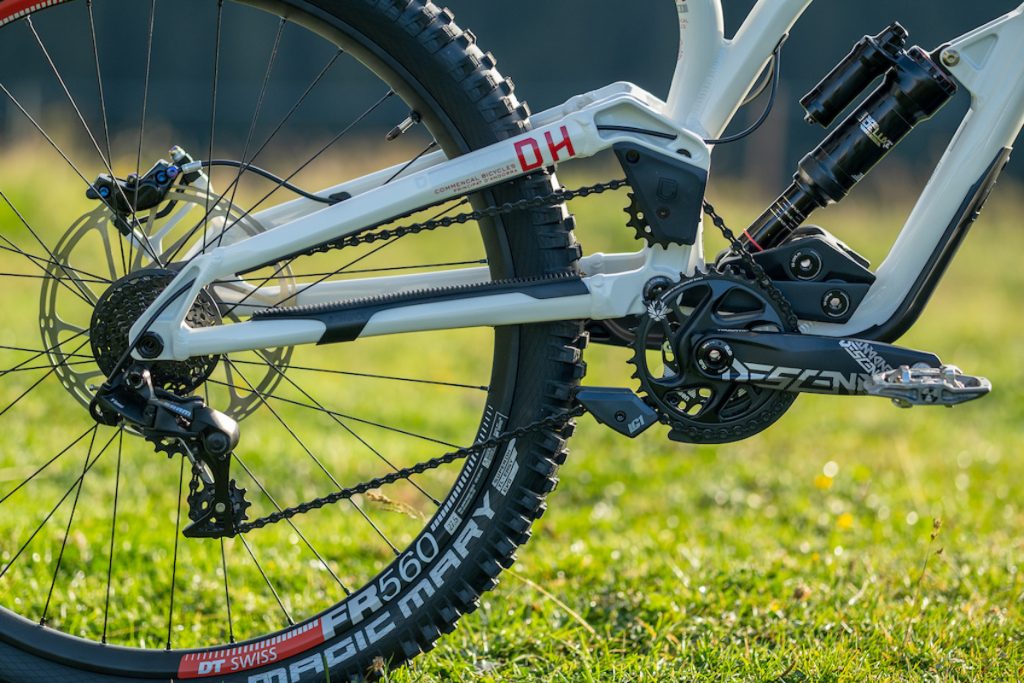 I think a similar thing is happening with high pivots right now. The modern resurgence in the design probably happened around 2013 with Zerod's G1 and Ghost's DH 9000. The dam broke, of course, with Commencal's Supreme V4 that shot to success under Amaury Pierron, and Myriam Nicole and before long everyone was jumping on the bandwagon.
The downhill bikes we saw this weekend showed an interesting trend – high pivots are getting lower. Look back to the previous generation Supreme and you'll see the pivot and idler are halfway up the seat tube. On bikes like the new Cube or Mondraker, they sit just above the chainring – still a high pivot, but not very. Even Commencal themselves have wound it back a bit as their new virtual pivot sits below the single pivot location of the 2020 bike.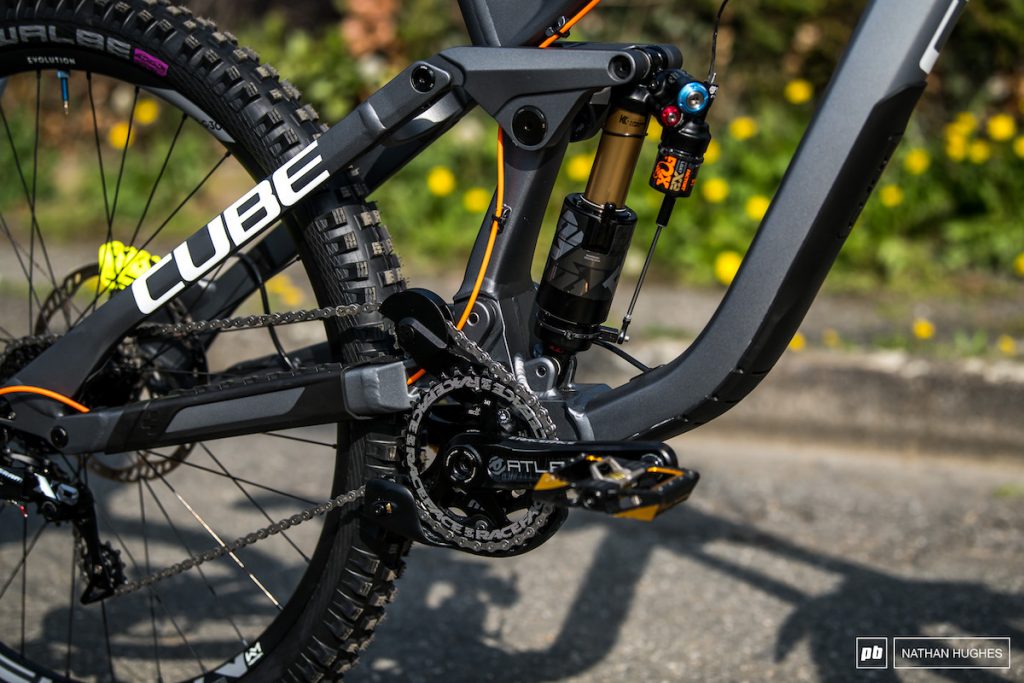 There's a clear drop in pivot height between Commencal's 2020 race bike and the new Cube unveiled at Lourdes.
There's no doubt a high pivot offers advantages in terms of the wheel path but there are trade offs to be made in pedalling and, some are arguing, handling, when the bike's wheelbase is stretched out and nimbleness is needed. 
Some brands are even trying to do away with the idlers altogether. Neko Mulally's latest Frameworks bike has a higher pivot location, but he uses an O-Chain instead of an extra jockey wheel to combat the pedal kickback. Alternatively, the Raaw downhill bike also has rear-end growth built into the design, but its designer has not included an idler because he believes the pedal kickback is a fair trade-off for the restrictions an idler imposes. 
Keep an eye out for this trend to percolate into other bikes as the development of this technology continues. For now, we just have to work out what to call them – high-low pivot? Low-high pivot? Medium pivot? We'll leave it up to Levy.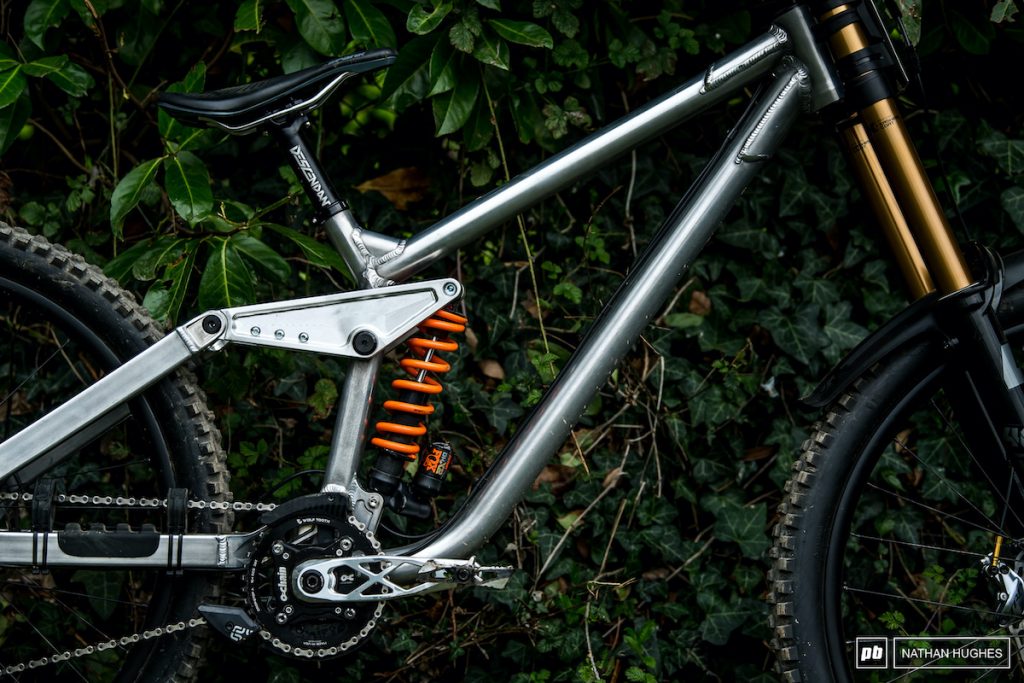 Story and photos by Pinkbike
LIKE and FOLLOW us: Bikezilla Facebook Page  • Bikezilla Bikers Singapore Group Page • BikezillaSG Instagram • Bikezilla STRAVA