OCBC CYCLE NATIONAL CHAMPIONSHIP (MOUNTAIN BIKE CROSS-COUNTRY – XCC (SAT 4 JUNE 2022) & XCO (SUN 5 JUNE 2022))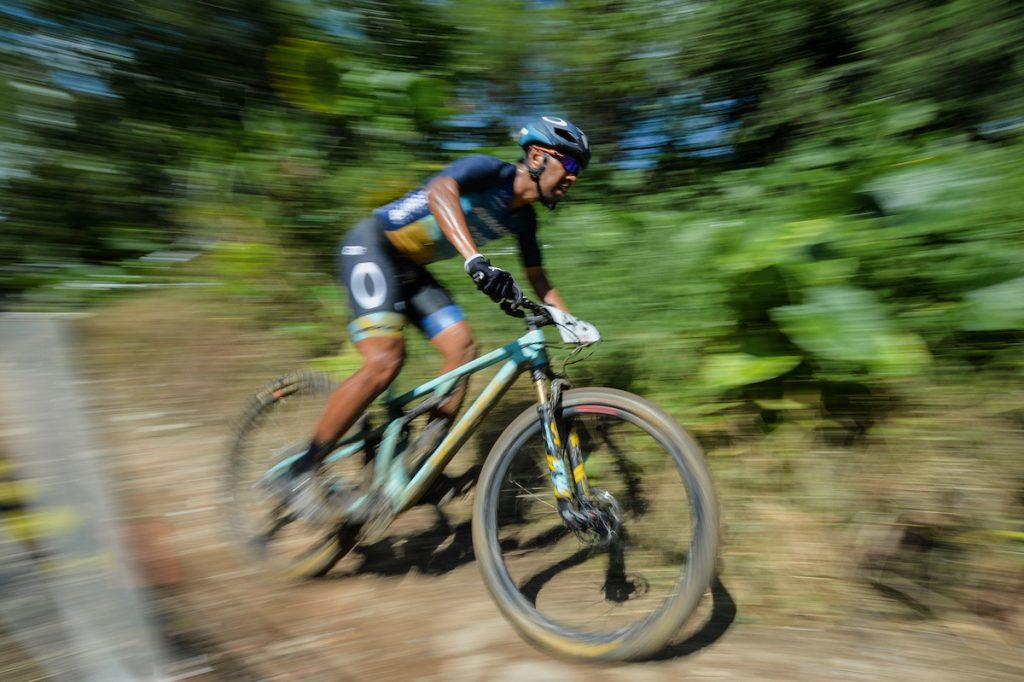 The Singapore Cycling Federation (SCF) organised the OCBC Cycle National Championship, Mountain Bike Cross-Country – Cross-country Short Track (XCC) and Cross-country Olympics (XCO) at the Centaur Sports Park trail on the weekend of 4-5 June 2022. This was the first time the national mountain bike events took place at outdoor trails since the start of the COVID-19 pandemic.
ACTION AT CENTAUR SPORTS PARK
The XCC event , which was held on 4 June, is a relatively new format of cross- country mountain biking (since 2018) that is shorter (in this case, 820m per lap) and more intense compared to the XCO. An XCC course usually ranges between 1km to 1.5km long, taking just 2-3 minutes per lap. The first day of competition saw 59 riders over 11 race categories, including 4 Cadet categories for kids.
XCO is the most practiced and common mountain bike discipline around the world, both for amateurs and competitors. Typical XCO Elite Men's and Women's events last between about 1.2 to 1.4 hours consisting of several laps around the course (in
this case, 4km per lap), which is a greater test of endurance compared to the newer XCC format. The XCO event on 5 June had 35 riders over 10 race categories.
RACE HIGHLIGHTS
After returning to Singapore from his maiden Southeast Asian Games participation (Vietnam) in late May 2022, national mountain biker Riyadh Hakim Lukman (Burgeon MTB racing) successfully defended his 2021 national title with double wins as the national champion of both the XCC and XCO races in the Men's Elite categories.
Ng Chee Kiong (SantaCruz Singapore), who managed to clinch the 2021 national title in the Men's Masters category, also won double national titles in the XCC and XCO events in the Men's Masters categories for 2022.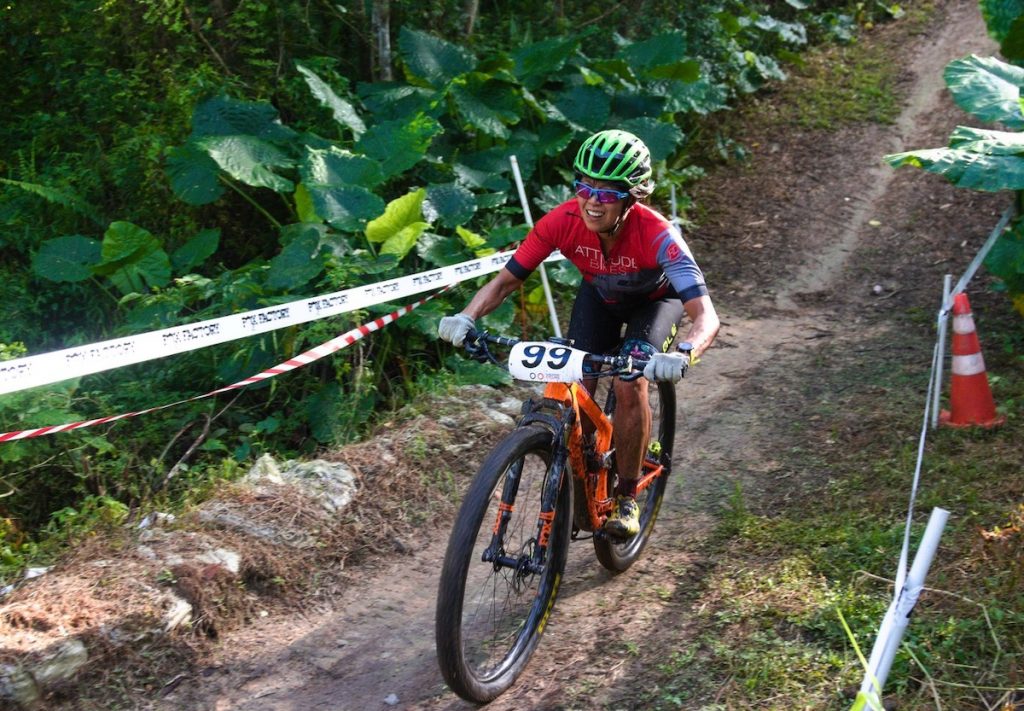 Another big winner was Tsalina Phang (Team AttitudeBikes) who also scored double national titles in both events in the Women's Elite categories this year.
The full race results for both the XCC and XCO events can be viewed at the below link: https://dirtraction.com/res/20220604- OCBCCycleNationalChampionships2022MountainBiking-ALL.pdf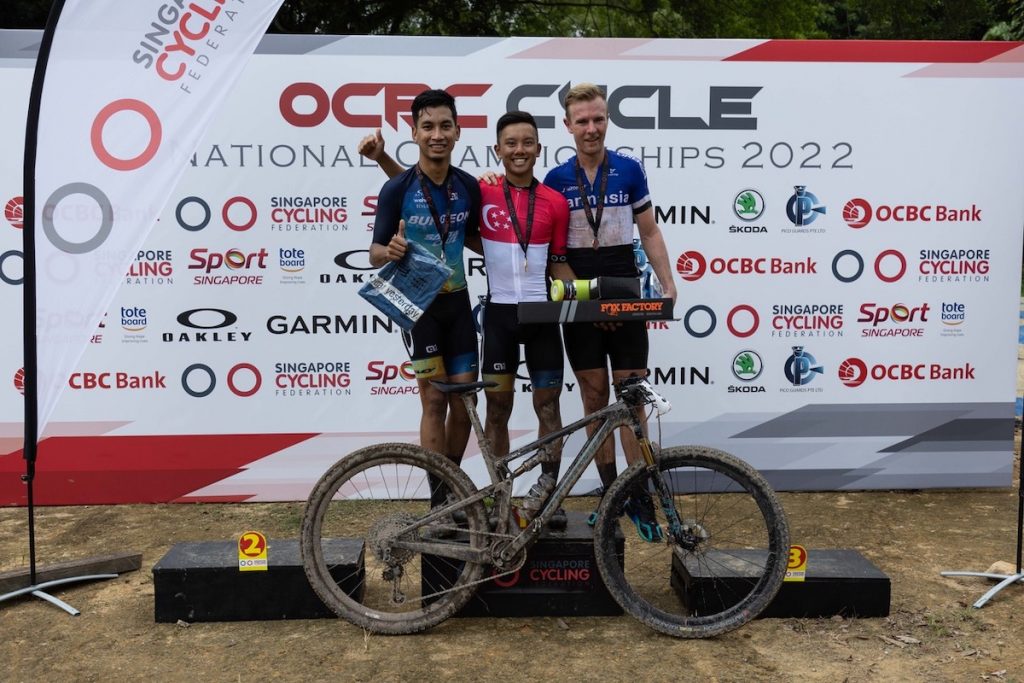 Singapore Cycling Federation vice-president (mountain bike) Muhammad Faroz Marzoki was ecstatic about the good turnout at the races.
Faroz, 34, said: "We carried the flame of racing spirit from SEA Games back home and hosted two national championships back to back over a weekend. The athletes showcased their talent, displayed resilience and tenacity, worthy of the our national colours.
The reigning champions once again proved their ability to earn the top spots to be crowned National Champions. The race formats may appear similar to some but the race courses were primed for fast full-gas flat-out performances. There was enough room for strategic overtaking opportunities and race strategies were executed confidently in ever-changing conditions.
With just a weekend's break in between, we will head to our next instalment of National Championships – mountain bike downhill. It will be an interesting race incorporating technical features such as steep chutes, jumps and tight turns, in which marginal gains will differentiate the good from the best."

Story and photos by Singapore Cycling Federation
LIKE and FOLLOW us: Bikezilla Facebook Page • Bikezilla Bikers Singapore Group Page • BikezillaSG Instagram • Bikezilla STRAVA