URBAN MOUNTAIN BIKE CROSS-COUNTRY – INDIVIDUAL TIME TRIAL) – SATURDAY, 27 NOVEMBER 2021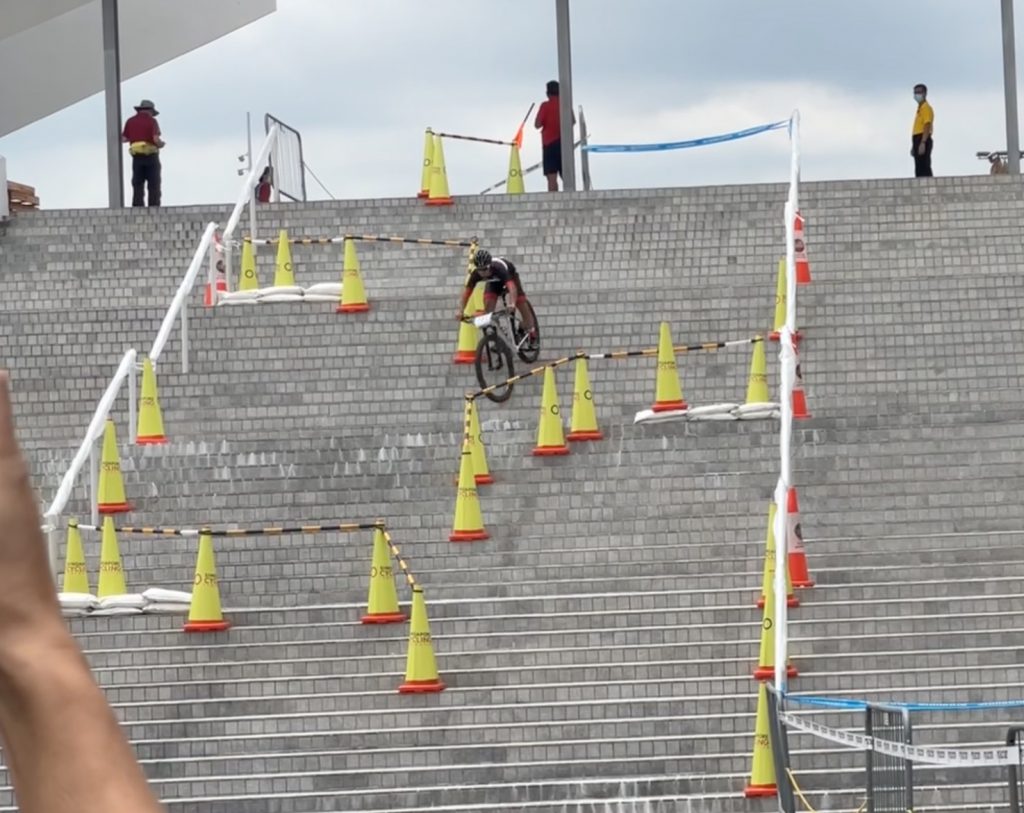 The Singapore Cycling Federation (SCF) organised the OCBC Cycle National Championship, Urban Mountain Bike Cross-Country – Individual Time Trial (XCT) at Sports Hub, OCBC Square on 27 November 2021. Here's the race results and video summary.
The race consisted of a 1km lap around the compound of Sports Hub and Kallang Wave Mall, with a series of urban obstacles such as staircase drops/climbs and man-made berms. There were a total of three waves of riders with 30 sec intervals between each wave for cleaning and sanitising – the first wave of riders commenced the race at 8.00am and the last wave of riders started at 3.10pm.
RACE HIGHLIGHTS
Fresh from his racing stint in Europe with three podium finishes, national mountain biker Riyadh Hakim Lukman continued his good form by winning the MTB – Men Open Category (19 years & above), taking home a national title.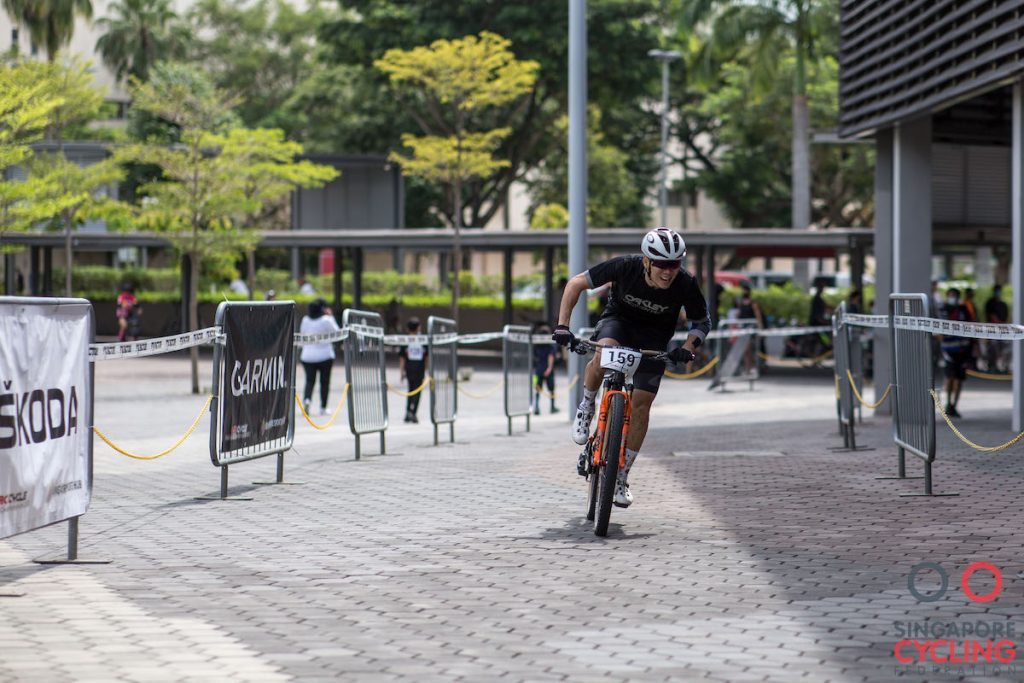 Downhill rider Ng Chee Kiong, who was a former silver medalist in the Men Elite – Downhill category in the Singapore National MTB Championship (2016), managed to clinch the national title in the MTB – Men Masters (35-44 years) category.
TV presenter and race car driver, Claire Jedrek, who is also an avid mountain biker, won the national title in the (All Mountain) AM – Women Open (13 years & above category).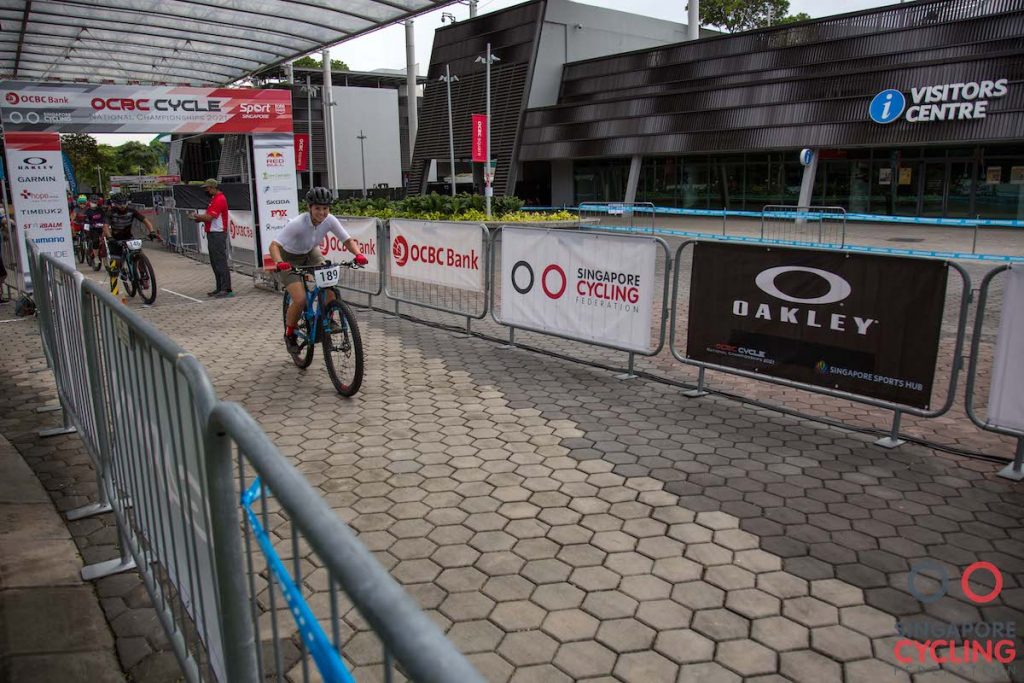 PRECAUTIONS
The event was organised under strict rules adhering to the multi-ministry task force (MTF)'s recommendations with regards to outdoor sporting events. This includes the need for all participants to have had been fully vaccinated (Covid-19) or have undergone an Antigen Rapid Test by Friday, 26 November 2021.
Singapore Cycling Federation vice-president (mountain biking) Muhammad Faroz Marzoki hopes to double or even triple the number of events held next year.
Faroz, 33, said: "I'm glad that we're ending the year with a bang by giving the community an event that's conducted safely. Holding this in the heart of Kallang where there are people walking past will help more people know about the sport and maybe even give it a try.
"This also helps to raise awareness for the sport because we want more young riders and women to be involved. Having more events will also help us with that community outreach because we can spot talent more easily and help get them into the right programmes."
The SCF will continue to actively and progressively resume cycling activities while at the same time, adhering to safe management measures when doing so.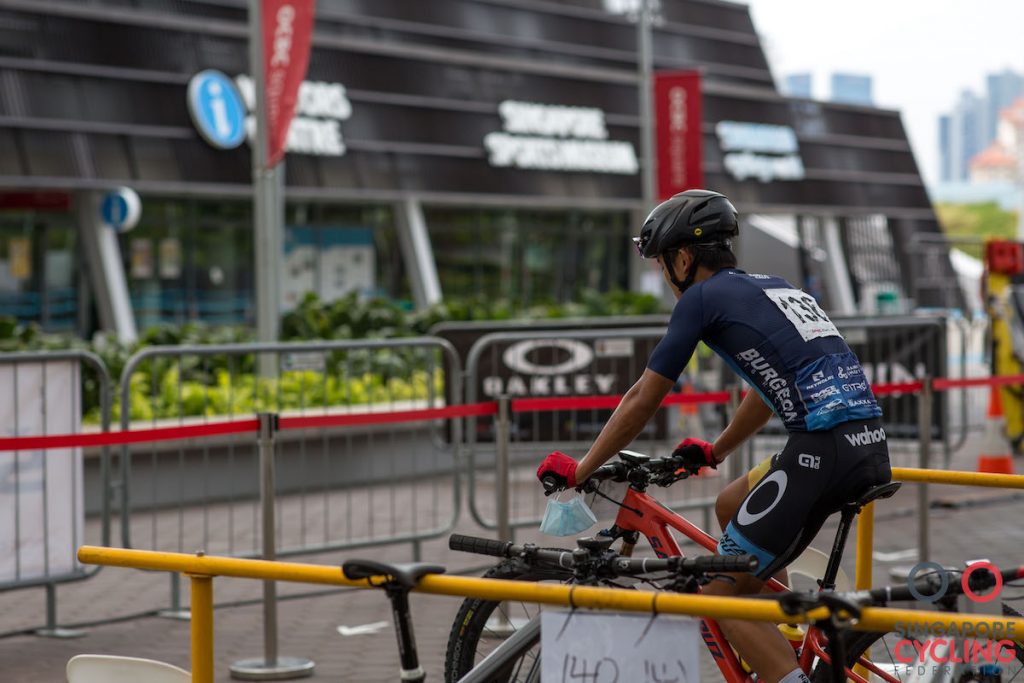 RACE RESULTS
A total of 147 participants took part in the event across 18 categories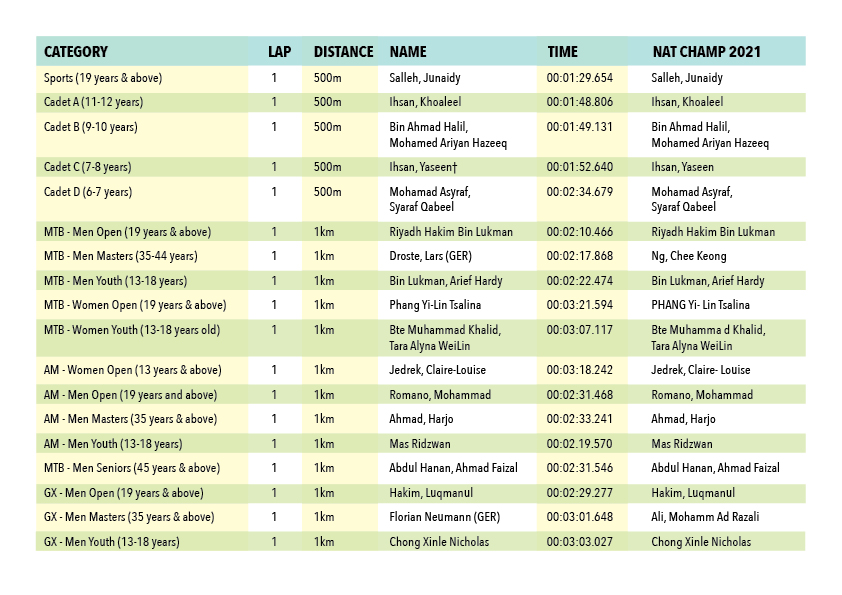 LIKE and FOLLOW us: Bikezilla Facebook Page • Bikezilla Bikers Singapore Group Page • BikezillaSG Instagram • Bikezilla STRAVA
Race results by Singapore Cycling Federation
Video production: Bikezilla
Photo and Video sources: Bikezilla, Singapore Cycling Federation