FOREKNOW FAT BIKE CLUB'S VESAK DAY RICE DONATION FOR THE NEEDY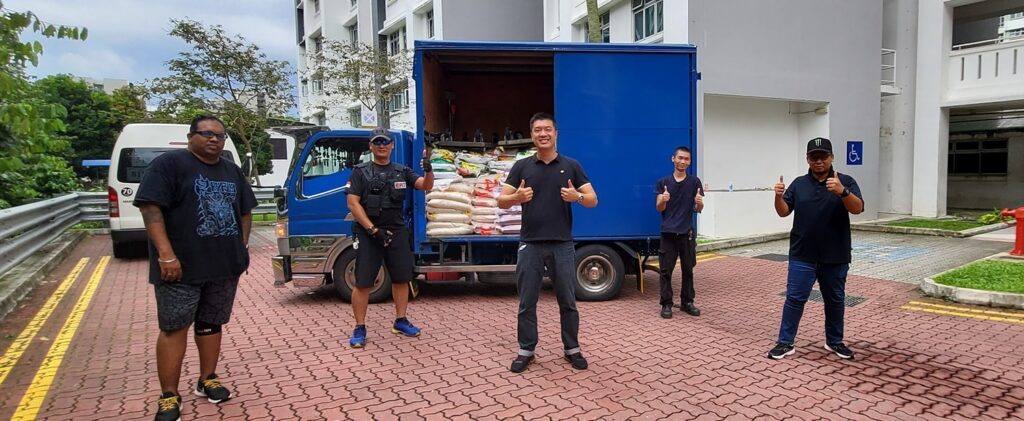 We have heard of many stories where social groups and sport groups leverage on their strength in unity for the better of society. Salute to all these good efforts! One such efforts that caught our attention was the Foreknow Fat Bike Club's recent event – Vesak Day Rice Donation.
What started off as a simple charity plus ride event grew over its preparation period to a full-fledged event that surprised even their own club members.
VESAK DAY RICE COLLECTION – RIDE & DISTRIBUTE
The original target was only 1000 kg or 100 bags of rice for the the needy but it quickly grew to about 6000 kg at the close of the rice collection date! This huge jump in collection volume is largely the good work from the organizer team from Foreknow Fat Bike Club.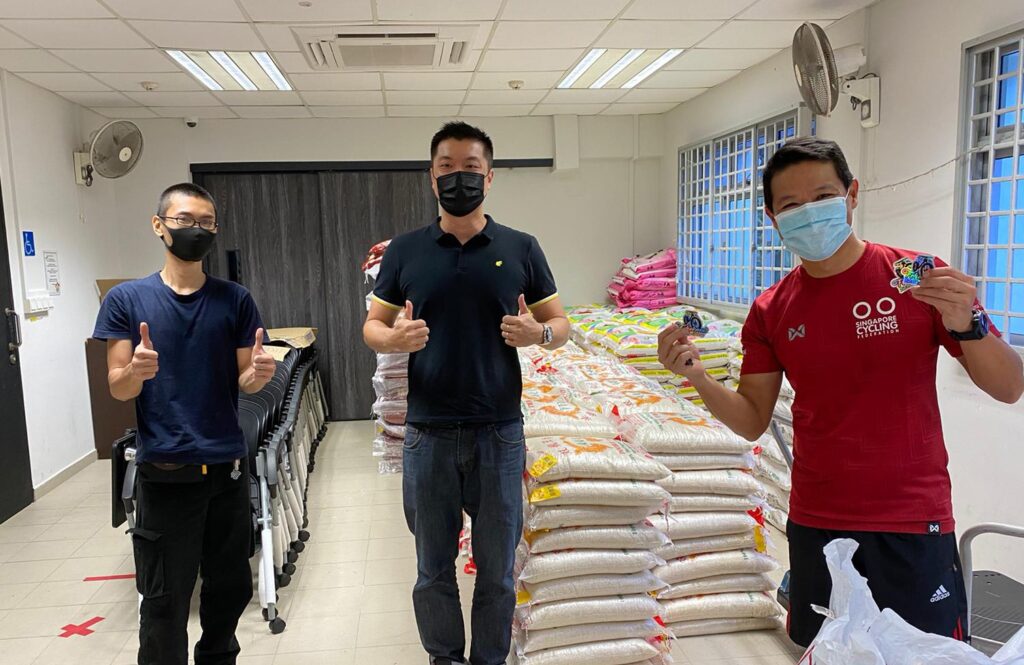 SUPPORT FROM OTHER ORGANIZATIONS
The organizing team first started by approaching Brickland Pride-Crest Resident's Network of People's Association. With this good start, the event gathered support from other organizations – People's Association, South-West CDC, Singapore Cycling Federation, SK Jewellery Group, T.K.H Singapore, Bao De Gong Temple, and many others. The rice volume grew!
VESAK DAY DISTRIBUTION
The packs of rice were distributed to needy families in the Brickland Constituency as well as beneficiaries in Southwest CDC: Ren Ci @ Bukit Batok, Jamiyah Nursing Home, Children's Aid Society (Melrose Home), Econ Healthcare @ CCK, St Luke's Hospital, All Saints Home @ Jurong East, Children's Society – Sunbeam Place, and MWS Bethany.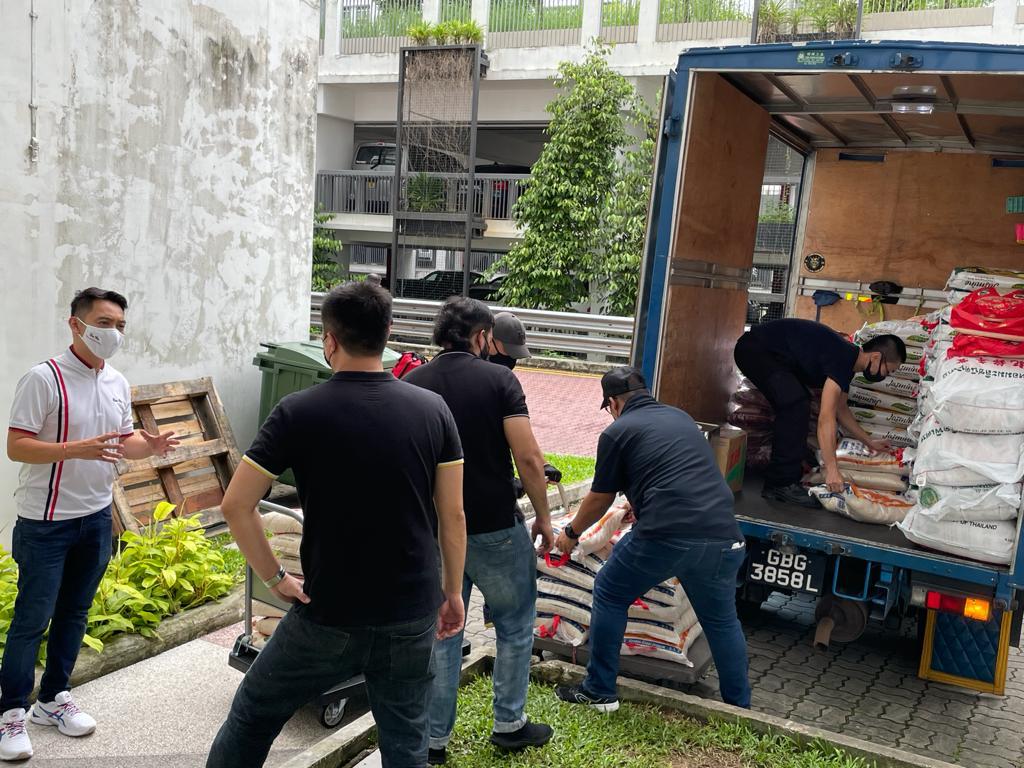 Member of Parliament for Chua Chu Kang GRC (Brickland), Mr Don Wee, graced the event and helped distribute the rice packs to needy families in the ward.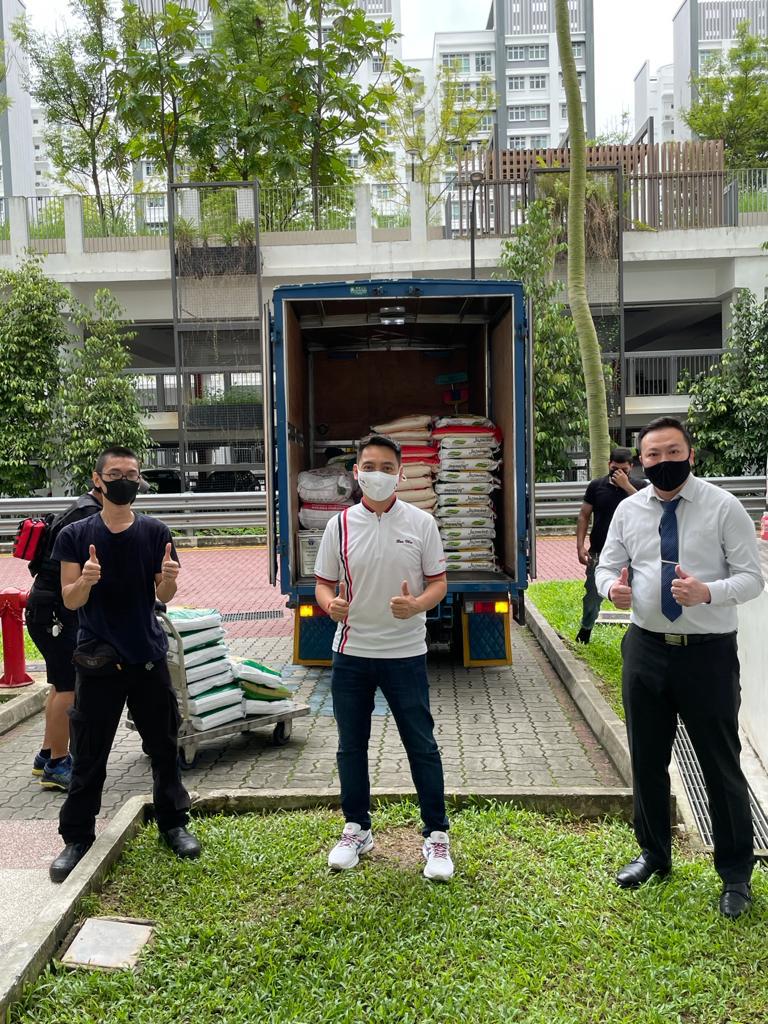 REMEMBERING THE LESS FORTUNATE
The Foreknow Fat Bike Club's Vesak Day Rice Collection effort is indeed a "sending charcoal during a snow storm"(Ed: Chinese proverb) effort to the community – in view of the pandemic. It is also a good case study which aspiring clubs with plans on organizing charity event could model after.
Whatever the magnitude of an event, any charity drive is good. Bikezilla look forward to more clubs that are willing and able to help the needy, everywhere.
LIKE and FOLLOW us: Bikezilla Facebook Page • Bikezilla Bikers Group Page • BikezillaWorld Instagram • BikezillaSG Instagram • Bikezilla STRAVA • Bkezilla Cafe Chiang Mai
Photos by Foreknow Fat Bike Club