RIDING IN NEPAL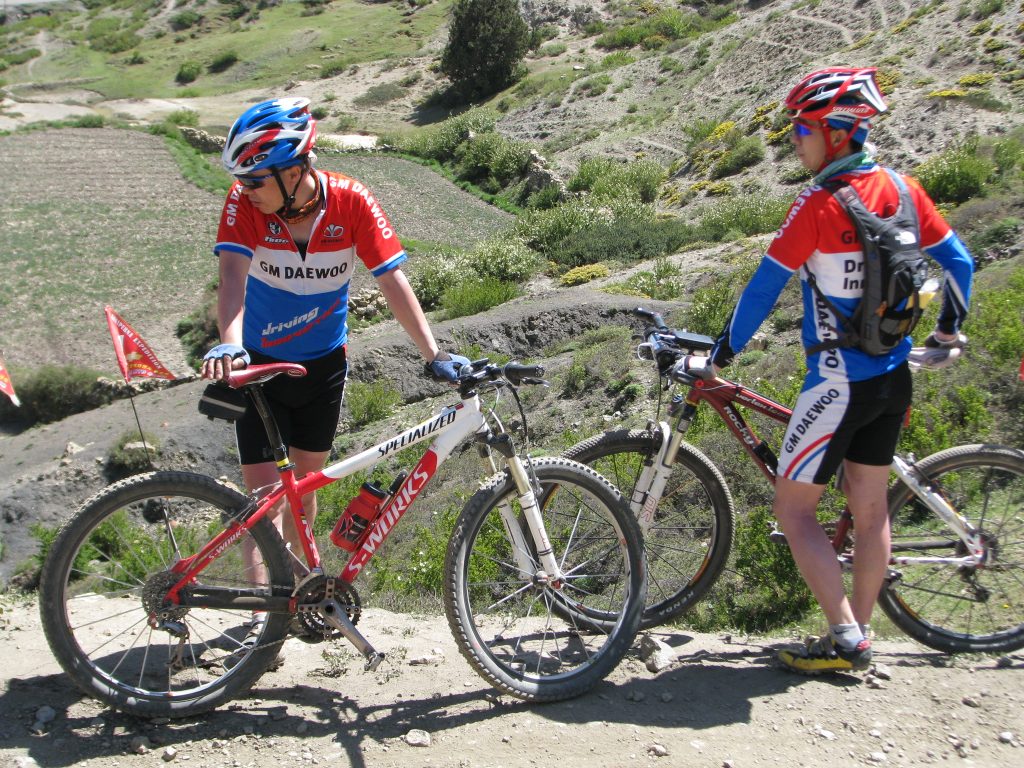 How does it feel to ride in high altitude? Ever wondered how it feels to achieve your first 1000 feet altitude gain in a long epic ride and then only to be greeted with another 1000 more? If you think you are up for the challenge, it's time to tackle Nepal!
Welcome to Nepal
Situated between Tibet and India, Nepal contains 8 of the world's 10 highest peaks including the famous Mount Everest at the border of Tibet and Lumbini. With a diverse geographic terrain, there are places that rises only 300 ft above sea level (Terai, Gangetic Plain) to peaks of over 22,000 ft. While many of the tall peaks are not suitable for mountain biking, the vast land still offers many cycling routes and trails. If you are lucky to have Nepalese friends, they may bring you on their local rides around their regions. For others who wish to have a taste of the Nepalese riding terrain, commencing from Pokhara and Jomsom is a good start. Kathmandu and Pokhara occupy large valleys in the hills. The Kathmandu Valley was urbanized long before the first Europeans reached the scene and has historic neighborhoods, temple complexes, pagodas, Buddhist stupas, palaces and bazaars. Its natives are predominantly Newar farmers, traders, craftsmen and civil servants. Newar culture is an interesting synthesis of Hindu and Buddhist elements. A range of hills north of this valley limit views of the Himalayas. Pokhara has fewer urban places of interest but outstanding views of the nearby Annapurna Himalaya. Pokhara's Newar population is confined to bazaars which means these folks seen a lot of tourists. Both valleys offer excellent opportunities to experience Nepal trail riding for beginners.
Jomsom is in the heart of the Himalaya and offers some spectacular trails for mountain bikers. For those who want to take the chance for some colourful sightseeing while they challenge themselves, they can pedal up between the Nilgiri Massifs to one of the holiest temples in Nepal, And visit Muktinath at the foot of the mighty Throng Pass enroute from the Annapurna Circuit. There are many options for some amazing single track and downhill riding along the beautiful Kaligandaki River, one of the deepest gorges in the world, riding past ancient monasteries and traditional villages. Some cycling route will also take the cycling group through cobble paths and icy streams.
Sounds enticing? Time to plan a ride trip there now.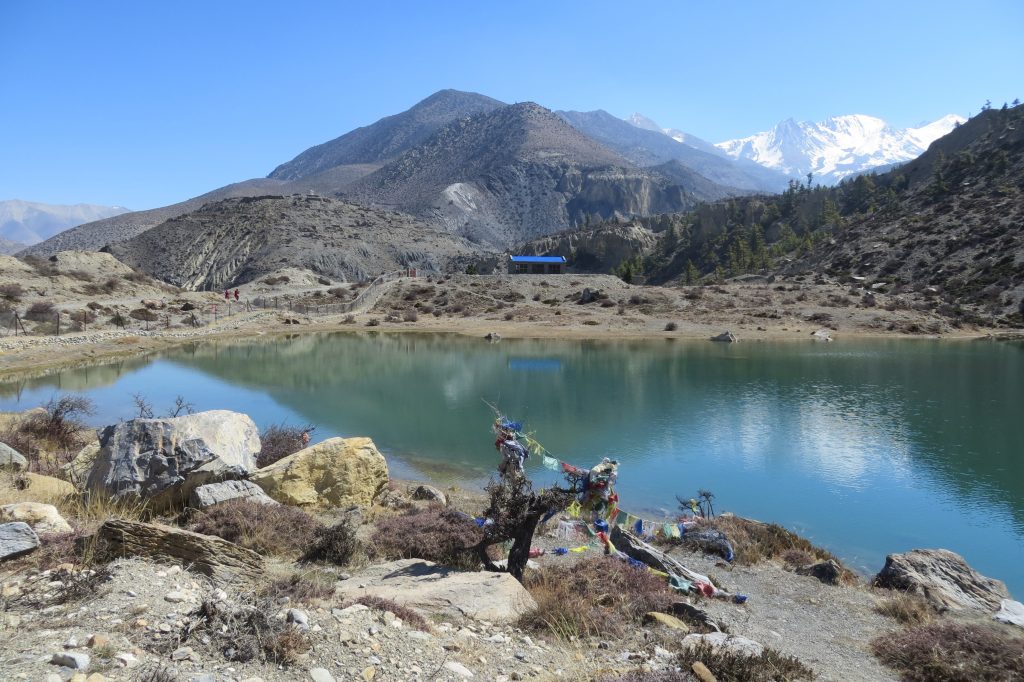 Planning Your Route
A good first-timer itinerary and bike route could be as follows:
Day 1
ARRIVAL IN KATHMANDU
Arrival at Kathmandu, pick up from airport to hotel. After check-in and a short rest, get acquainted with Nepal with a sightseeing tour of the Kathmandu Valley. After the tour, it's time to rest and get prepared for the rides ahead. For those who need more time to acclimatize, it is recommended that they start the ride trips later. Many Asian take about 5 – 7 days to acclimatize to the thinner air of the high land.
Day 2
KATHMANDU TO POKHARA BY VEHICLE
It is also good to visit Pokhara during the acclimatization period. 6 hours' drive from Kathmandu, Pokhara is the most beautiful city in Nepal Spend a day at Pokhara and visit the scenic Phewa Lake.
Day 3 (Start of bike trip after ample acclimatization)
POKHARA – JOMSOM TO KAGBENI   (Riding Distance 14km, Altitude 2800m)
Try to catch a glimpse of the mountains at sunrise, it's worth waking up to! The ride will start from Jonsom which is a 22 minutes flight from Pokhara Valley, Enroute, enjoy the majestic view of the Dawalagiri Mountain Range. The first ride will be a relatively easy ride by Nepalese standard – 3-4 hours ride on jeep tracks (fire roads) – and ends at Kagbeni, an old Tibetan village. The group will spend the night at a Tibetan teahouse (bed and breakfast).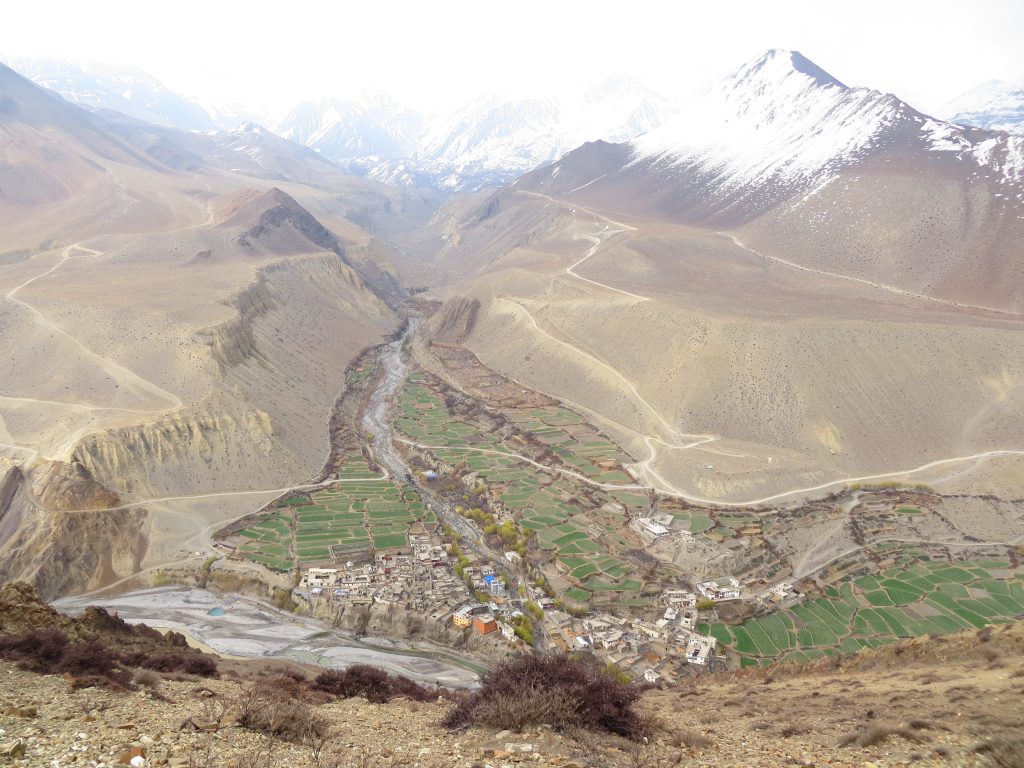 Day 4
KAGBENI TO MUKTINATH  (Riding distance 18km Altitude 3760m)
The day's ride will be more uphill than the day before, moving across jeep tracks, off road trails with good scenic views of the mountains and ends at Muktinath by lunch time. Muktinath is biggest Hindu and Buddhist temple in this region. One famous sight you may want to catch is the "Fire on Water Ritual". And then it's time to visit the Nilgiri mountain range.
Day 5
MUKTINATH TO MARPHA  (Riding distance 37km Altitude 2560m)
This is downhill with a view day! Descend across jeep tracks till the group cross Jomsom. It's a long way down! And as the bike trip is designed for short travel bikes, the descend will be suitable for most bikes. For those with longer travel, this is where you will enjoy your trip the most. The ride ends at Marpha, a small beautiful village famous for its apple brandy and apple orchards.
Day 6
MARPHA TO TATOPANI  (Riding distance 40km Altitude 1190m)
The distance to cover can be increased as most riders will be used to riding in thin air by now. The full off-road trail will start out gentle and flat and winds in and out of the valley sides, through pine forests and small villages. Enroute, there will be big waterfalls and other scenic spots that motivates the otherwise challenging, and at some spots, "lung-bursting" climbs. The ride ends at Tatopani, the cobble lined village famous for its rejuvenating Hot Springs. Once in Tatopani enjoy a soothing bath in the Hot Springs. Reward yourself with a good massage or some ice-cold beer!
Day 7
TATAPANI TO MALDUNDHA AND BACK TO POKHARA  (Riding distance 45km)
The finale ride day for the group! tart off with a 45 km on open jeep track, flat for the most parts with a few up and down hills. The first leg will end at Maldundha. From here, the riders can choose to continue the ride to Pokhara or hop on the jeep?
Day 8
POKHARA TO KATHMANDU BY BUS
Packing and recovery day. Squeeze in some last minute sight-seeing and then it's a 6 hour drive back to Kathmandu by bus.
Day 9
GOODBYE NEPAL!
Flight back to home. Bragging rights earned!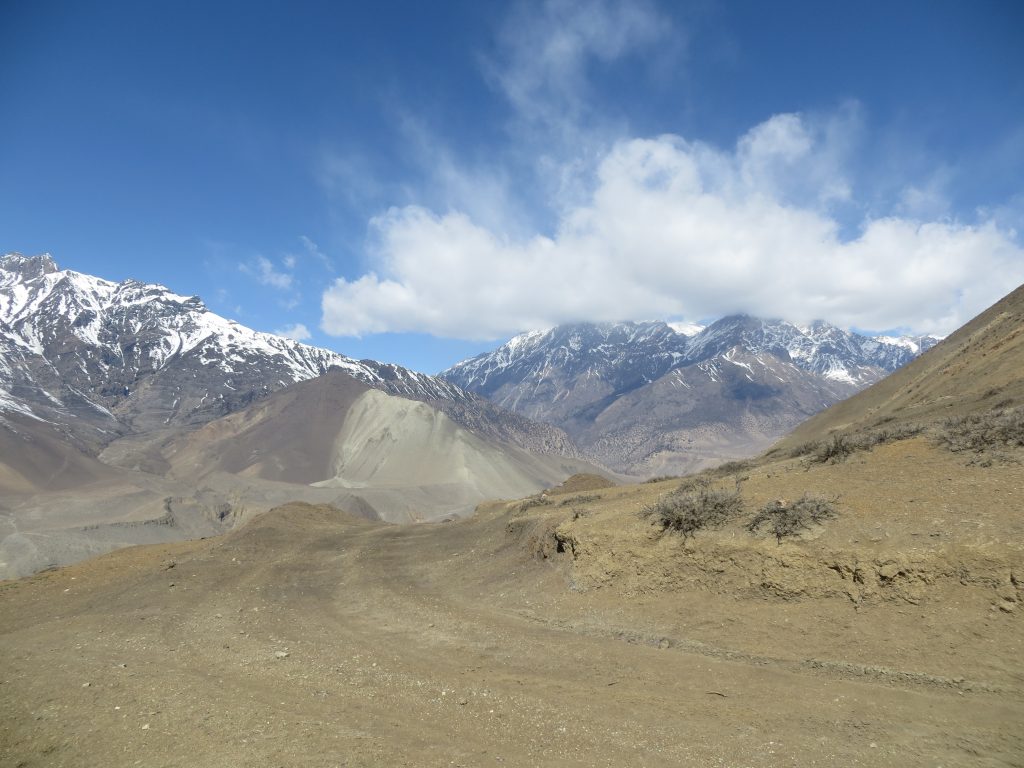 Additional Information on Nepal
Climate
Owing to the varied topography, the country has diverse climatic conditions. It is generally cold in the mountainous region, mild weather in the hills and warm in the plains.
Temperature
| | | |
| --- | --- | --- |
| Region | Max | Min |
| Mountains | 16 c | -15 c |
| Hills | 28 c | 0 c |
| Terai (grassland and forested area) | 40 c | 7 c |
Rainfall
1,500 -2,500mm (average)
Capital
Kathmandu, a historical city with rich cultural heritage is Nepal's capital with one and a half million people.
Population
Size of the population: 27 million (est.) with an average annual growth rate of 2.1%. The life expectancy at birth is 57 years and the literary rate is 45%. The size of the urban population is 12% of the total population.
Language and Religion
Nepal is a multi-ethnic and multi-lingual society characterized by tolerance and harmony. Nepali is the official language as well as the main language of communication. English is widely spoken in the capital, other urban metropolises and tourist areas.
Main Religions
Hinduism 86.5%
Buddhism 7.8%
Islam 3.5%
Others 2.2%

Administrative System
The country is divided into 5 development regions, 14 zones and 75 districts.
Calendar
Nepali calendar, which is based on Vikram Era, commences from Baishakh 1 every year (tentatively April 13-14 of the Gregorian Calendar)
Fiscal Year
Nepali Fiscal Year commences from Mid July to Mid July of the following year.
Business Hours
The normal workweek is five and a half days from Sunday through Friday. The office hours for the civil service, banks and business organizations are from 10:00 am to 5:00 pm (in winter from 10.00 am to 4:00 pm). The office hours in Kathmandu valley are from 9.00 am to 5.00 pm from Sunday to Friday.
Nepal Standard Time
5:45 ahead of GMT.
Currency Units and Exchange Rates
Nepali Rupee (NR) is the legal tender. It has a fixed exchange rate vis-à-vis Indian Rupee while its exchange rate with other convertible currencies is determined by the floating exchange rate principle.
Physical Infrastructures
Airports: 
International: 1
Domestic: 44
Kathmandu is connected with major world cities through various airlines.
Roads:
There is a total of 15,458km of Road. Mahendra Highway connects the eastern part of the country to the west. This highway with a length of about 1,000 km also forms the part of the Asian Highway. Kathmandu is connected with three highway systems: Prithvi Highway connecting to south and West, Tribhuvan Raj Path: Connecting to South, and Arniko Highway: Connecting to Northeast of the country.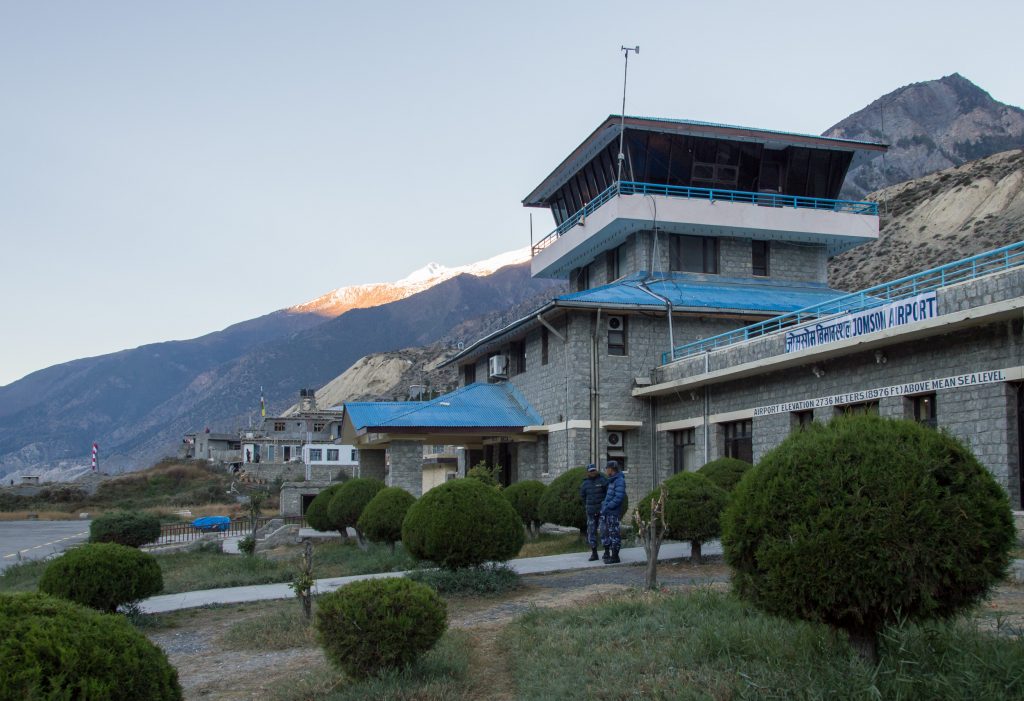 Visit Nepal
Nepal offers a good challenging cycle destination for cyclists who are into exploring, cross-country and downhill. This is a good alternative to the currently popular destinations like Chiangmai, Indonesia, Taiwan, New Zealand or Australia. By saying alternative, it is not saying that Nepal would be a better ride destination. More like it offers a different experience with regards to cycling terrain, climate and culture. To have a sample of what riding in Nepal will be like, scroll down to view all the photos.
To plan a trip there, contact Bike Himalayas (mahadev.roka@gmail.com, or call +977-98-4142-3642) or Himalayan Single Track (info@himalayansingletrack.com or call +977-1-470-0909)
Bikezilla would consider organizing a Nepal ride trip during the October – December period this year should there be positive responses on this. Share your comments and tell us!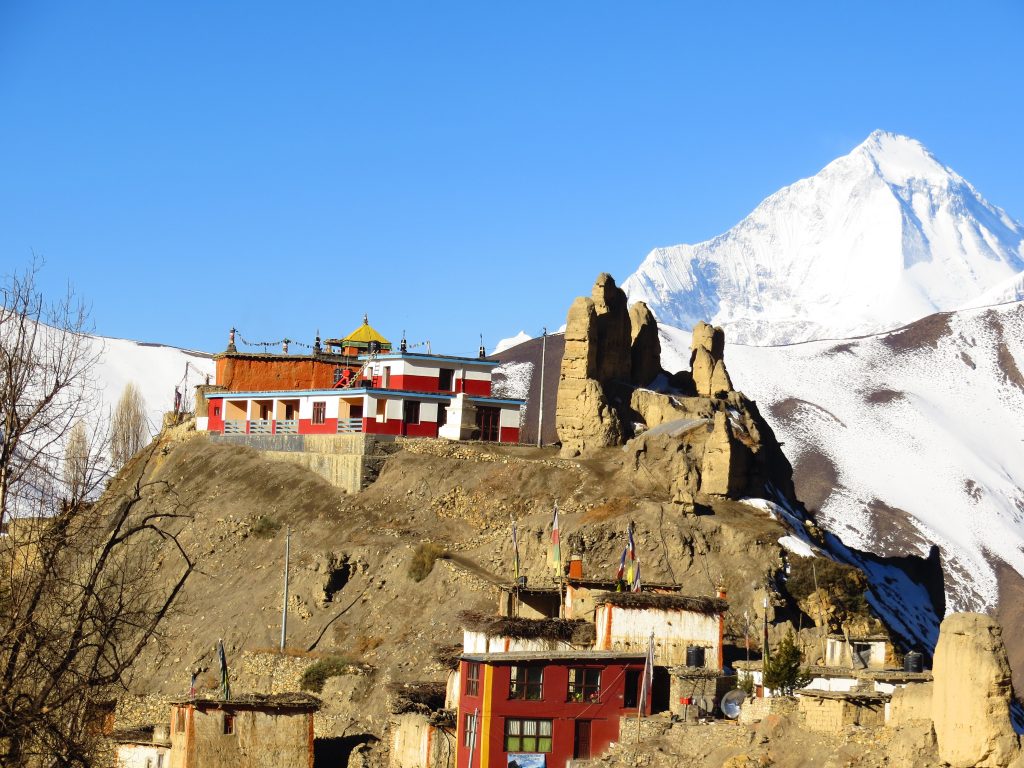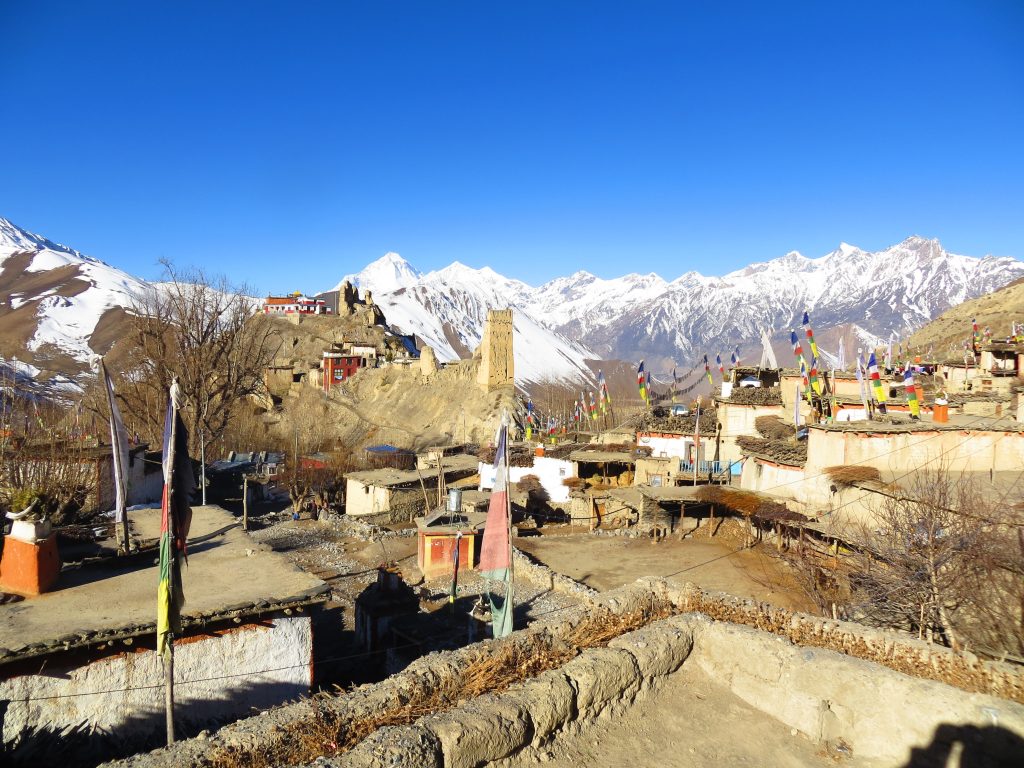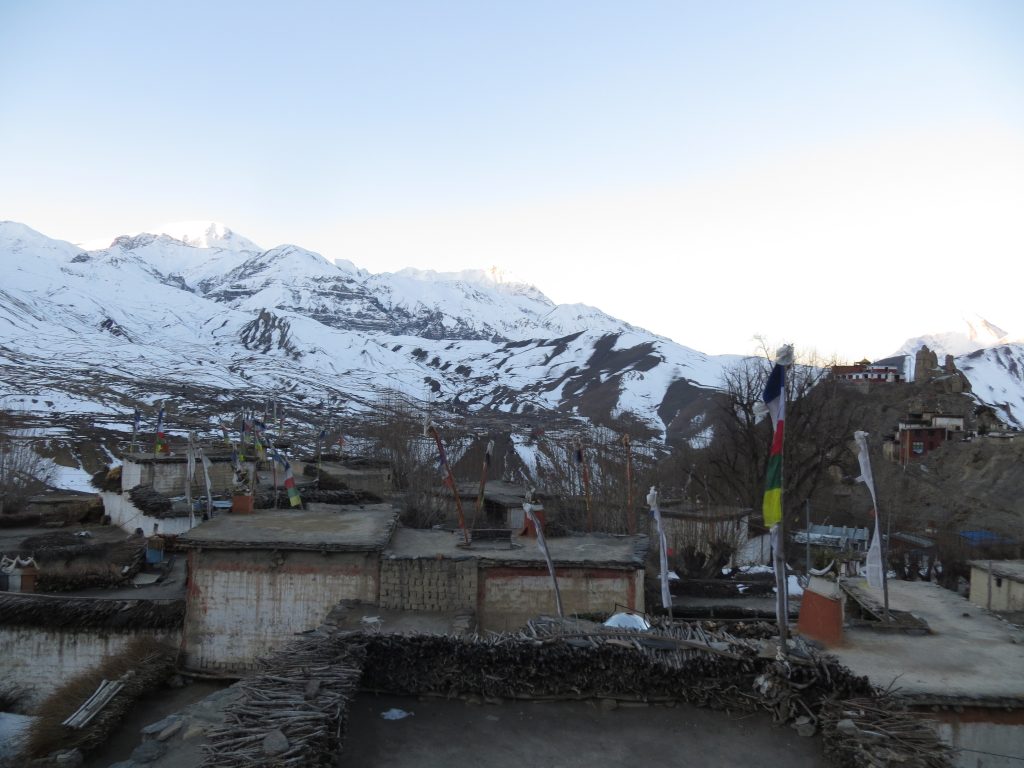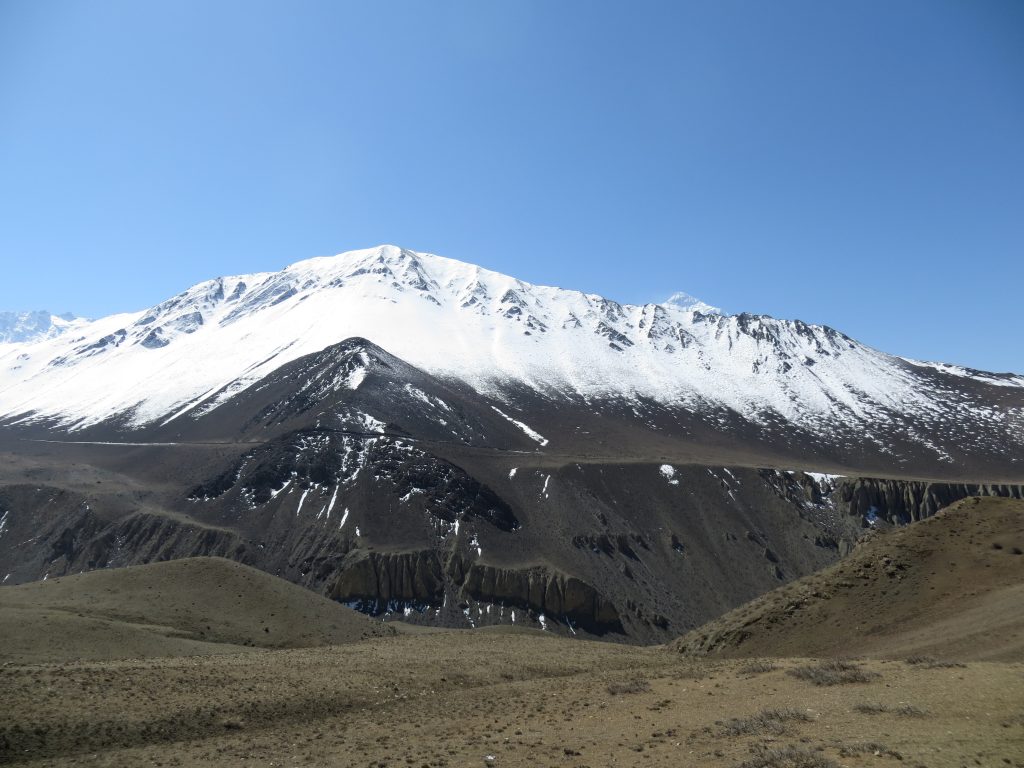 Photos by Bike Himalayas
Nepal Information by Embassy of Nepal
LIKE and FOLLOW us: Bikezilla Facebook Page  • Bikezilla Bikers Group Page • BikezillaWorld Instagram • BikezillaSG Instagram • Bikezilla STRAVA