DESTINATION: NEW ZEALAND LAKE TAUPO CYCLE CHALLENGE
ANOTHER WAY TO EXPERIENCE THE BEAUTY OF NEW ZEALAND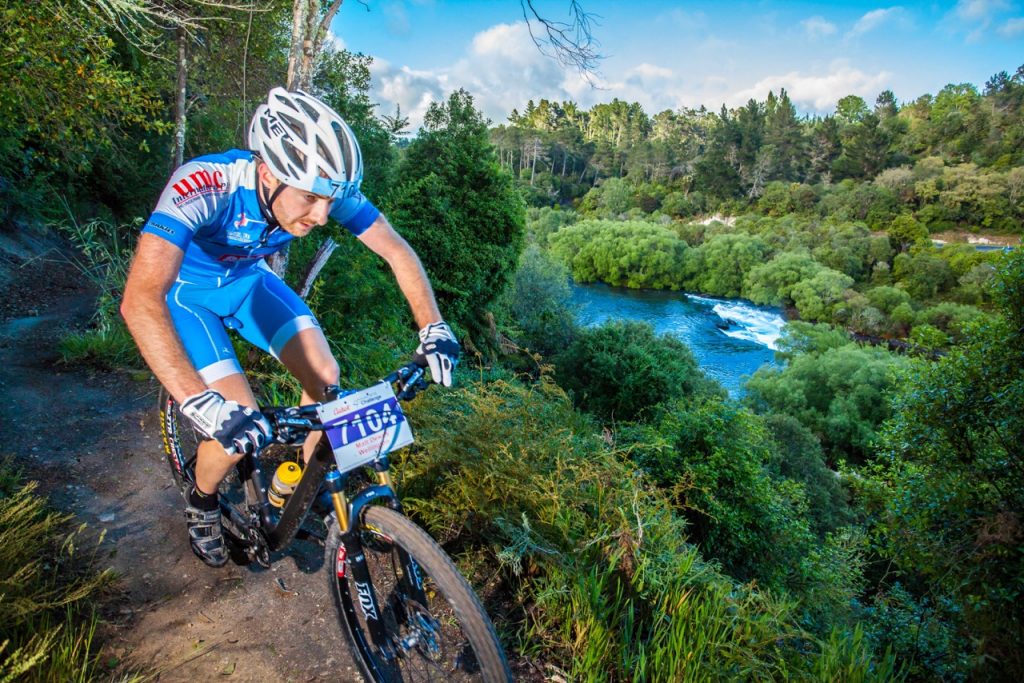 A New Zealand MTB holiday could be on the cards for you later in 2017 if you are inspired to take up the Cycle Challenge in Taupo this coming November. It is New Zealand's biggest and most iconic event that sees the small township of Taupo triple in population with all accommodation booked out months in advance.
GETTING MORE OUT OF A NEW ZEALAND CYCLE TRIP
If you are a keen mountain biker, then adding New Zealand to your list of countries to explore by MTB could would be highly recommended. Lake Taupo has plenty to keep the most discerning of mountain bikers busy for days on end. There is the famous Great Lake 71km cycle trail to experience as well as numerous other mountain biking opportunities in the region including the Timber Trail in Pureora Forest Park, and the Moerangi Trail in the Whirinaki Forest just to name a couple of iconic MTB trails in the Taupo greater region.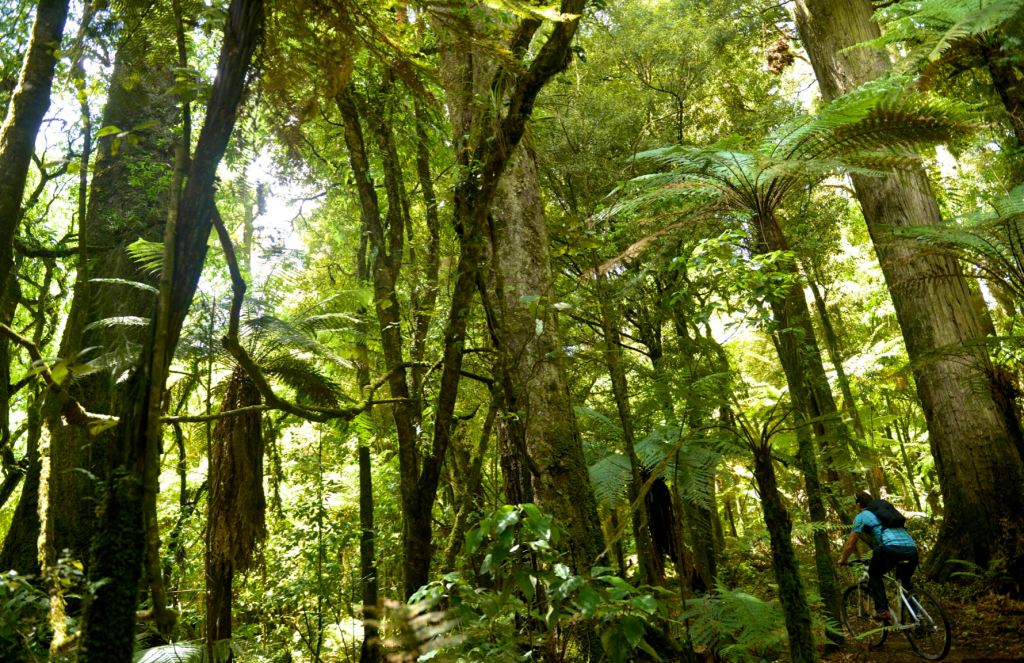 CYCLE CHALLENGE NOVEMBER 2017
While the focus of the Cycle Challenge has traditionally been on the iconic 160km road ride which circumnavigates the largest fresh water lake in New Zealand, there are now three MTB event options for keen mountain bike riders which fully utilises the famous Craters of the Moon MTB park.
HUKA CHALLENGE
If road cycling is not your thing, you can sign up to one of the three MTB events. If you feel you are fit and experienced, you can enter the non-competitive 85km mountain bike ride which is on par on time and difficulty as the iconic 160km Round the Lake road ride. The 85km HUKA challenge course is a mix of riding alongside the Waikato River and inside the Craters MTB Park. You'll be treated to single tracks of mostly grade two and three with about 10% grade four in difficulty inside stunning forest and over excellent pumice quick draining soil. This is an event that is quite demanding as it has a total elevation gain of 2,347m so only attempt this if you are confident in yourself.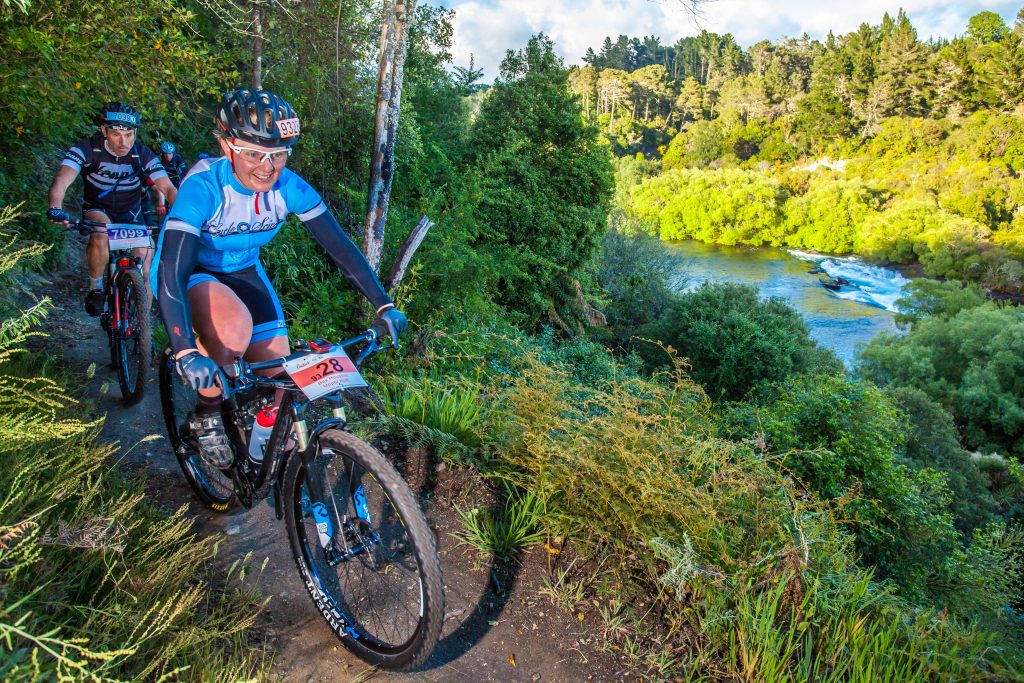 HUKA STEAMER
If you want a shorter event, then the Huka Steamer will be a good alternative and is only 60km with just 1654m elevation gain which also takes you through the picturesque trails alongside the mighty Waikato river and past the steam fields of Wairakei Park. All of the trails you'll race on are purpose built for mountain bike riders, and you'll have a blast of joy and adrenalin riding over them.
HUKA TEASER
If 60km is still too much for you, then there is the Huka Teaser 35km event along with the 16km recreational lakesider.
OK ONE MORE – HUKA CHALLENGE XL!
If you are seriously fit and have a MTB racing license then you can enter the 85km Huka XL event which is open to elite level riders and comes with the chance to win prize money – can find out information here.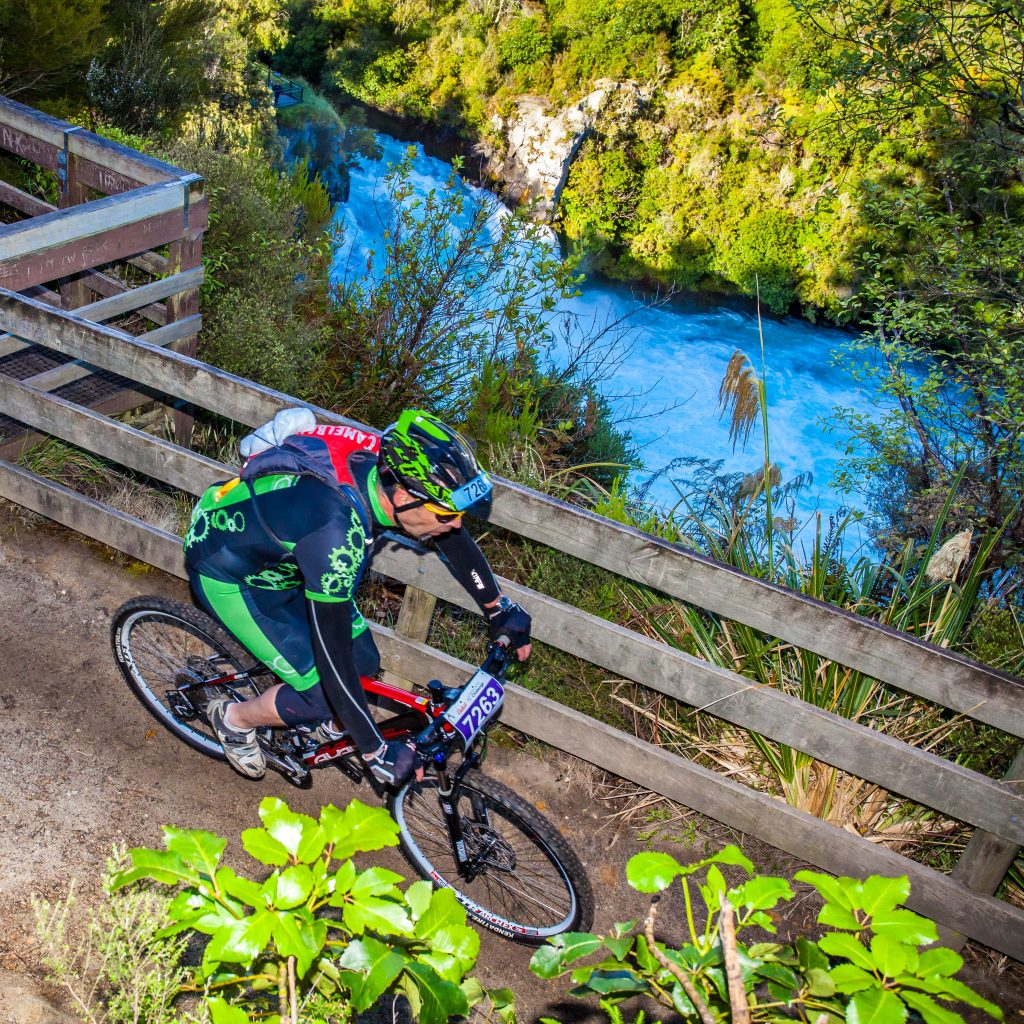 GOOD FEEDBACK
Local New Zealand upcoming fast rider, Taylor Johnston who was recently selected on the the New Zealand National MTB Performance Hub in Rotorua , sings his praises for the Huka Steamer 60km event, saying "The event itself is a large participation one with awesome atmosphere with live entertainment and a large event village to hang out in". When asked about his race, he said "The highlight of the MTB race is the start as it is very fast and open and usually splits into smaller groups chasing the lead group. This is different in mountain biking because it means you have to work together to keep up"
He further states " this MTB event is highly recommended to international riders to come and experience the views and awesome riding New Zealand provides. It also provides riders the chance to race against some of the best Kiwi riders in the country"
AM I FIT ENOUGH TO JOIN?
All three lengths of the MTB events cater to different skill and fitness abilities so you can be assured there is an event suitable for your level of MTB experience!
The climbing is steep in parts, but mostly gradual with switchbacks and little amounts of road section within the bike park. The surface of riding is quite dry and on pumice ground which is good because even when it rains it stays dry and does not get boggy with mud.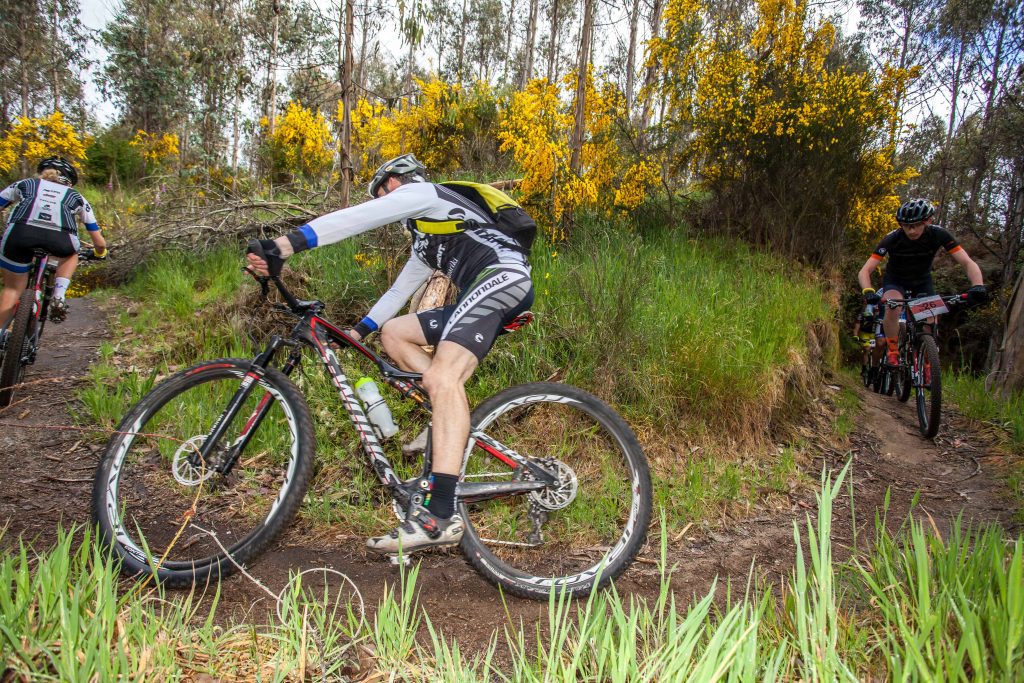 CRATERS OF THE MOON MTB PARK
Craters Mountain Bike Park is a purpose-built mountain bike park, with at least 50km of trails, located only a short distance from the Taupo township, with trails ranging from children's entry level to technical cross country. There are trails that suit any type of rider. This is a MTB park that was built mostly by volunteers over the last 20 years and has a reputation for world class MTB riding through exotic pine and eucalyptus plantations, with some stunning views of Lake Taupo and the Waikato River. Because of the volcanic pumice soils, it allows for year round riding with free draining qualities that are not found anywhere else in New Zealand. Just keep an eye out for steam rising out of the ground in some areas of the park as it borders the Craters of the Moon, New Zealand's largest geothermal field.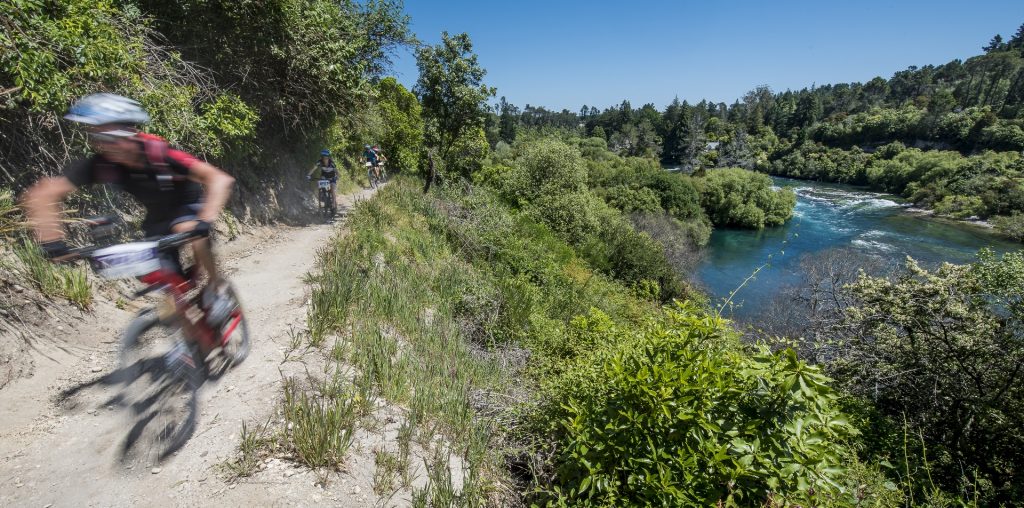 SOME BACKGROUND ON LAKE TAUPO CYCLE CHALLENGE
The first organised ride around Lake Taupo was in 1977 when local schoolteacher, Walter de Bont gathered 25 others to ride with him to raise funds for what was then the local IHC charity. Walter, who was the event patron sadly passed away in October 2016.
The Lake Taupo Cycle Challenge is best known for its 160-km Round The Lake ride, a one-lap circumnavigation of Lake Taupo, but this is just one of the 13 categories on offer with short and longer road cycling and mountain bike course options for individuals and groups, catering to all levels of cycling and fitness abilities, including young children who ride the 5km Kids Heart Ride. Because it was the 40th anniversary, it was a blast from the past as retro clad cyclists turned up on their retro bikes for pre-event build up the day before the main 160km event. There was plenty of colour about as there were prizes up for grabs for the best 70s costume, best retro bike and first across the line on the criterium circuit which provided ample entertainment for the spectators just before the serious criterium racing begun.
According to Event Organizer Aaron Carter, "The Lake Taupo Cycle Challenge is a celebration. It's an incredible, unique opportunity for thousands of like-minded people to spend time together to connect and share what they love, which seems to be getting off the couch and onto their bikes in one of NZ's truly great regions, Lake Taupo."
LET'S DO IT!
If you are thinking about planning a New Zealand cycling holiday this year, do consider signing up for the 41st edition of the Lake Taupo Cycle Challenge to be held on Saturday 25 November 2017 and then design the rest of your trip around this amazing New Zealand event. Visit the official event website – Cycle Challenge to learn more details about the MTB events. See you in Taupo this year!
LIKE and FOLLOW us: Bikezilla Facebook Page • Bikezilla Bikers Billboard Group Page • BikezillaSG Instagram
Photos and information by DJC Media