HOW DOES THE NEW MONDRAKER SUPERFOXY CARBON R RIDES? AND HOW DOES IT COMPARES WITH ITS PREDECESSORS?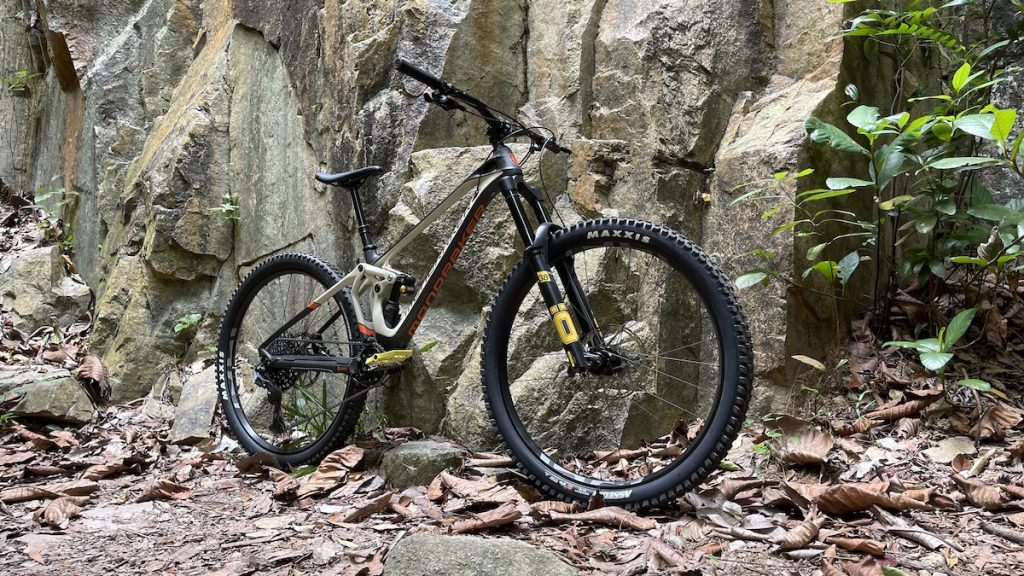 Bikezilla was given the opportunity to get well acquainted with the Mondraker SuperFoxy Carbon R recently. Looking back, we had our first experiences with the Mondraker Dune and Foxy in 2015. Those bikes had both the looks and the capabilities to handle the trails well. What's more memorable was that there's a certain unique personality about Mondraker Bikes. We'd like to call it the "Mondraker DNA". It is with this anticipation and benchmarking when we got hold of the new SuperFoxy Carbon R. We were eager to find out for ourselves just how did this shiny new Mondraker model match up with its predecessors. Our editor shared the team's collective experiences.
ENTER THE MONDRAKER SUPERFOXY CARBON R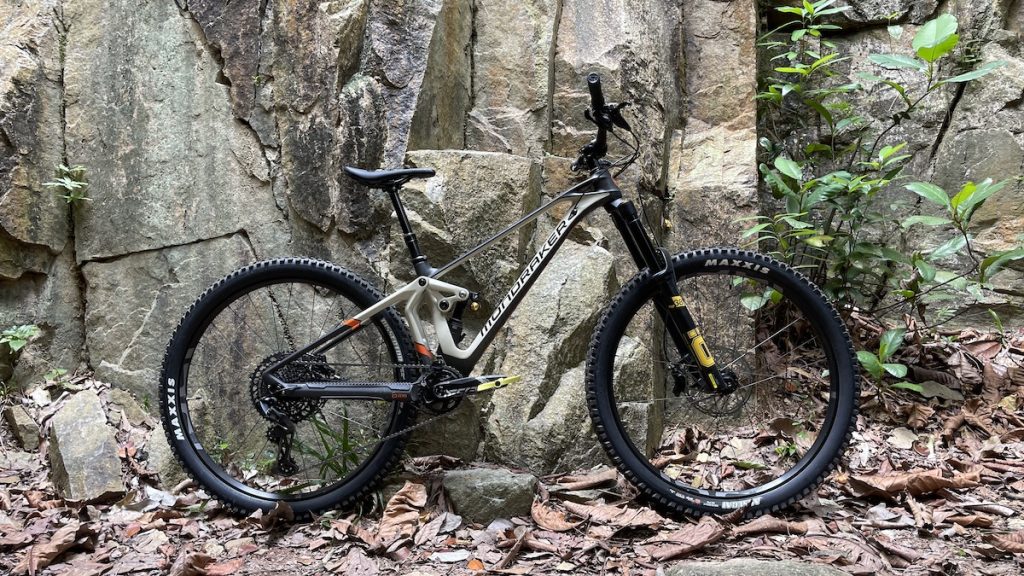 The Mondraker SuperFoxy range of mountain bikes took over the Dune around 2019-20. With the Enduro bike range named Foxy and their Super Enduro bikes now called SuperFoxy, their full range of Enduro mountain bikes now resonate with a more complete tone than before.
There are 4 builds for the SuperFoxy range of bikes – 2 carbon and 2 alloy build models. From the spec sheet, the carbon and alloy versions have some very minute geometry differences but all of them are equipped with 170 mm front, 160 mm rear travel and 157 mm superboost rear axle spacing. In addition to the slight geometry differences, the carbon frames comes with a set of optional geometry kit which includes a set of 0º headset cups and chainstay adaptors that flip between 440 mm and 450 mm.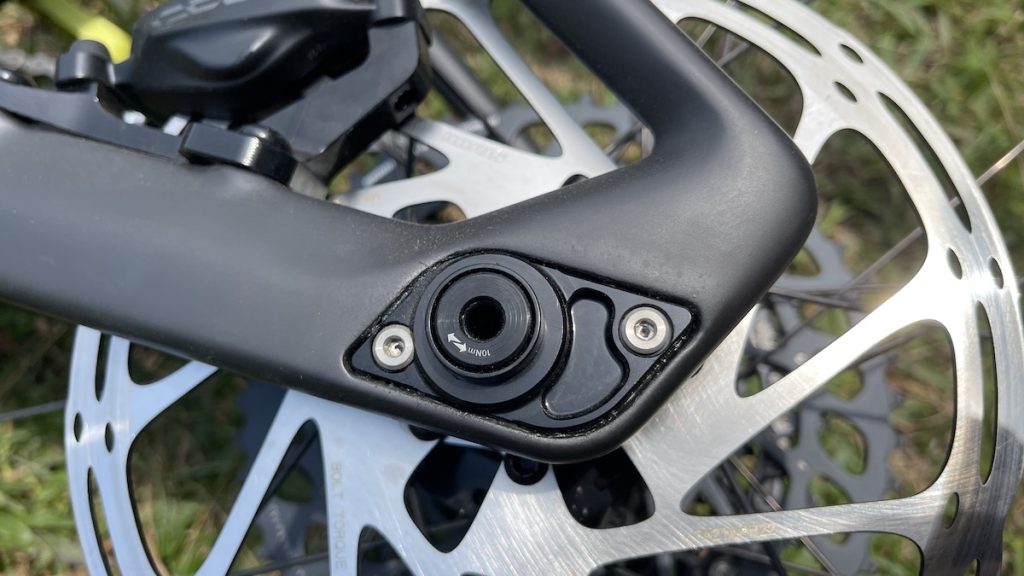 FIRST IMPRESSION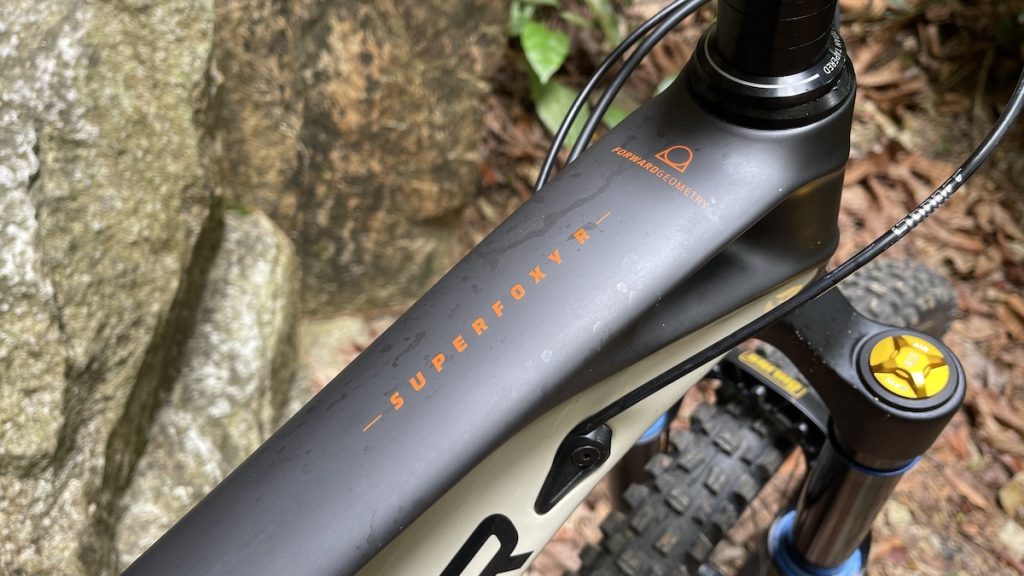 First off, the SuperFoxy Carbon R is a very handsome bike and looks even better than the older models. The 160 mm rear travel carbon frame is formed with well-defined lines that flow neatly into an aggressive yet sporty stance. While it is designed as a Super Enduro frame, the top tube is artistically shaped smooth and flat. This sleek top tube somewhat disguised the true tough personality that this Super Enduro bike. Mondraker prefix their material (both carbon and aluminum) with the term "Stealth". In short, Stealth refers to their very own development and optimisation technology. The end result is a material that has the "best strength, structural rigidity, trail buzz absorption, lightness ratio, exceptional reliability and a very attractive and unique 100% Mondraker look." To further reinforce on the stiffness and good traction traits, the frame adopts the SuperBoost 12x157mm rear axle spacing standards.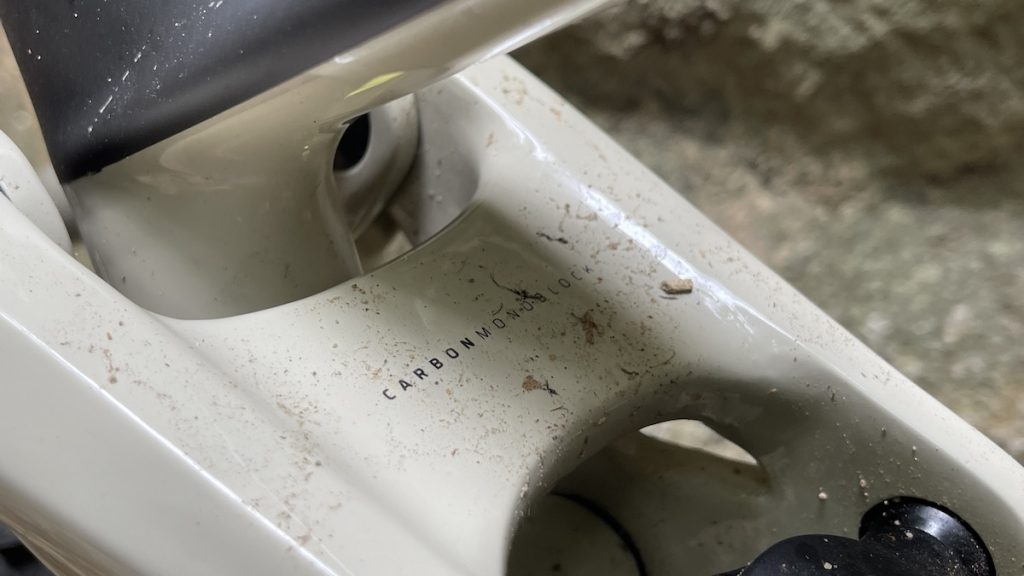 The standard build kit for the R models comes with Öhlins TTX Air rear shock, Fox 38 29 Float FIT GRIP EVOL 170mm Performance Fork, SRAM Code R brakes, e*thirteen LG1 Enduro alloy rims mated to e*thirteen Boost hubs on Maxxis Assegai (front) and Dissector (rear) 3C Maxx Grip DH Casing. Drivetrain group are made up of SRAM GX Eagle and Truvativ Descendant 7K Eagle cranks. The cockpit are made up mostly with Mondraker's in-house components ONOFF. Our test bike swapped out the Fox 38 fork for a pair of Öhlins TTX 38 M.2 fork.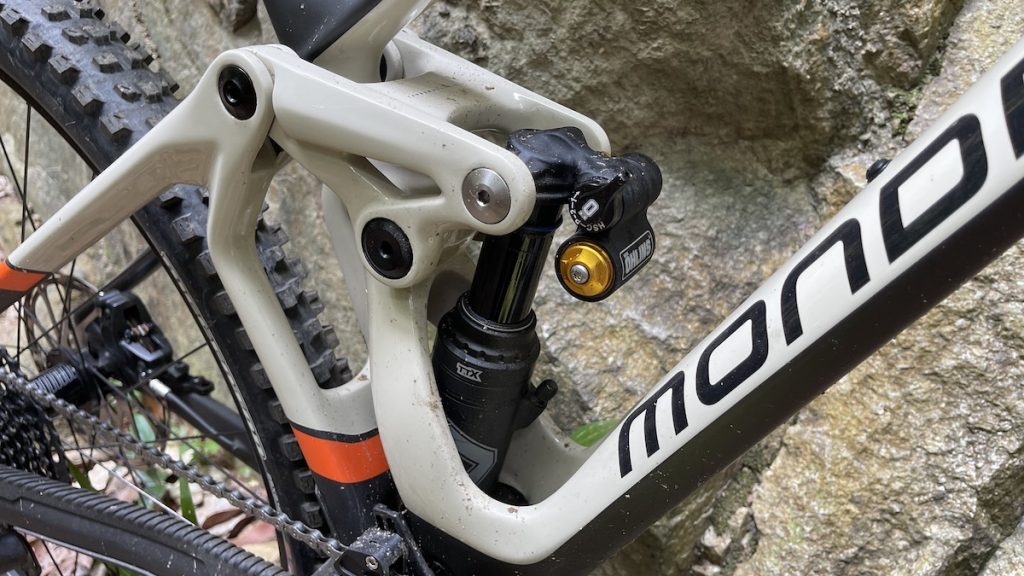 We were skeptical about the SRAM Code brakes and the choice of DH casing for this build. The SRAM brakes felt spongy on first contact. Granted that this is a long travel Super Enduro bike and built for heavy hits and gnarly rides, it would seem logical for the manufacturer to choose DH casing tyres for their build kit. But the DH casing could be a double-edged sword as it could affect Mondraker Stealth's unique selling proposition by making the bike's overall weight heavier than it is necessary.
Another rather biased observation is that the Mondraker frame is too handsome for their in-house cockpit components. The handlebar grips that came with the build kit is also too thin for this editor's liking. (And he is not even a fan for thick spongy grips.) We are guessing many owners would eventually swap out the cockpit for some sexier looking aftermarket parts. (Ed: These are just our biased vain opinions though.)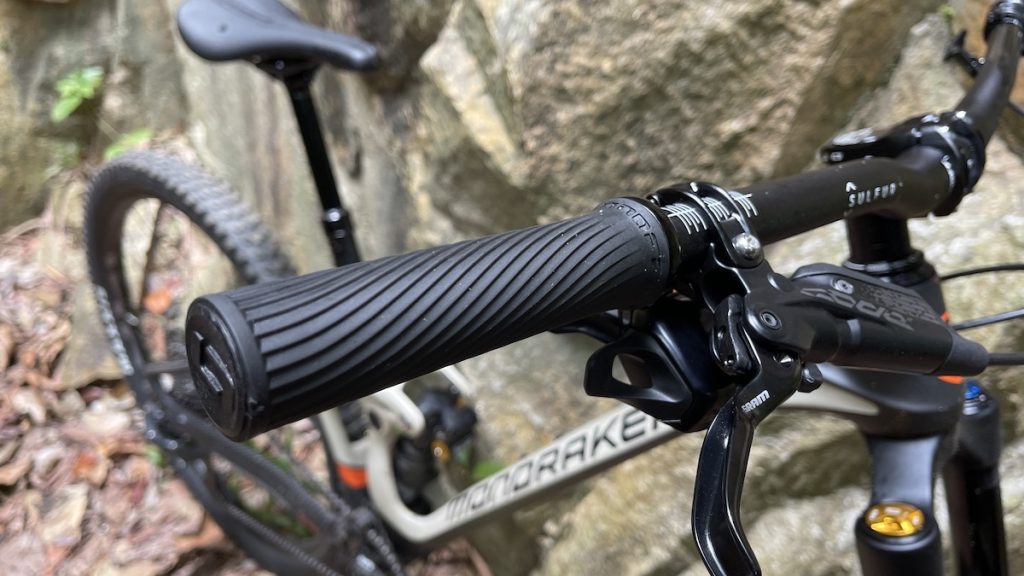 THE MONDRAKER DNA
When it comes to seemingly high-involvement products, it is common marketing practice for manufacturers to come up with impressive acronyms and technical terms to make their products stand out. Mountain biking and Mondraker are no different. Afterall, mountain biking isn't exactly a cheap sport to adopt. And so it goes, if you wish to own a Mondraker, you should get acquainted with names like Stealth Carbon, Forward Geometry and Zero Suspension. All these may sound proprietary and gadgetry at first, but delve deeper into their design and engineering philosophy and you will see that they are essential pieces to the whole Mondraker DNA. Here's a brief visit to each of these important features.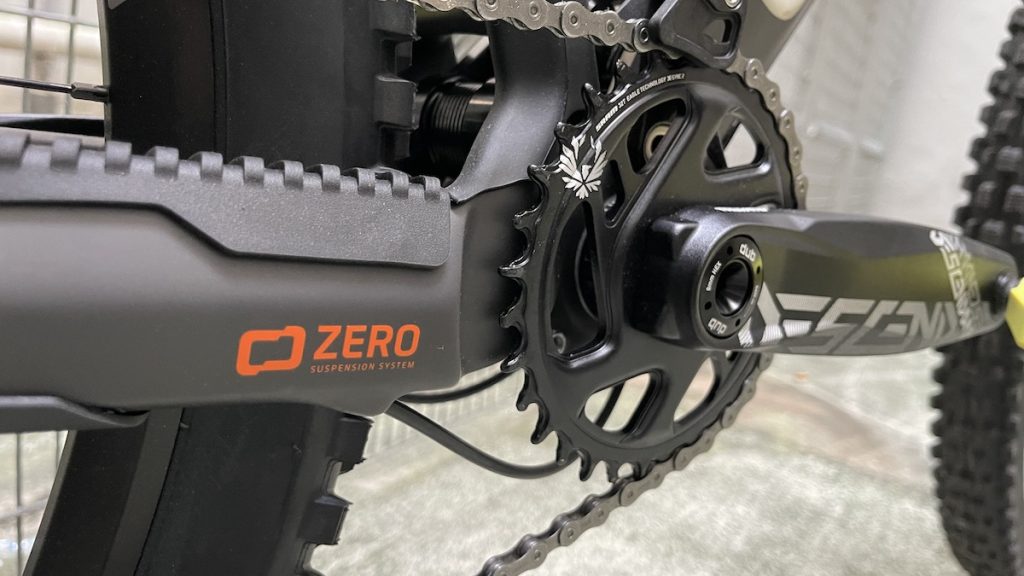 FORWARD GEOMETRY
It has been about 10 years since the mountain biking industry adopted and benefitted from the long-low-and-slack design concept. Mondraker is one of the early advocates of this design concept and they called it "Forward Geometry". In essence, this is Mondraker's concept on making better riders out of every Mondraker owner through the most advanced bike geometry. Forward Geometry would improve on (1) safety (2) descent confidence (3) improved bike handling (4) better traction and stability.
ZERO SUSPENSION
At the heart of every Mondraker full-suspension mountain bike frame is the Zero Suspension – a full floating dual link suspension design! What this duo link suspension design does is; instead of the usual practice of anchoring one end of the rear shock onto the frame main structure itself, the Zero Suspension has 2 set of suspension links that allows the shock to floats in between them and compresses from both ends. This results in a suspension system that is sensitive to small bumps yet ready for the big hits. Zero Suspension thus refers to Zero power loss, Zero Pedal kickback, Zero brake jack and Zero bumps! Does the bike rides as well as the design concept envisioned? We will share our findings in the following sections.
RIDING THE SUPERFOXY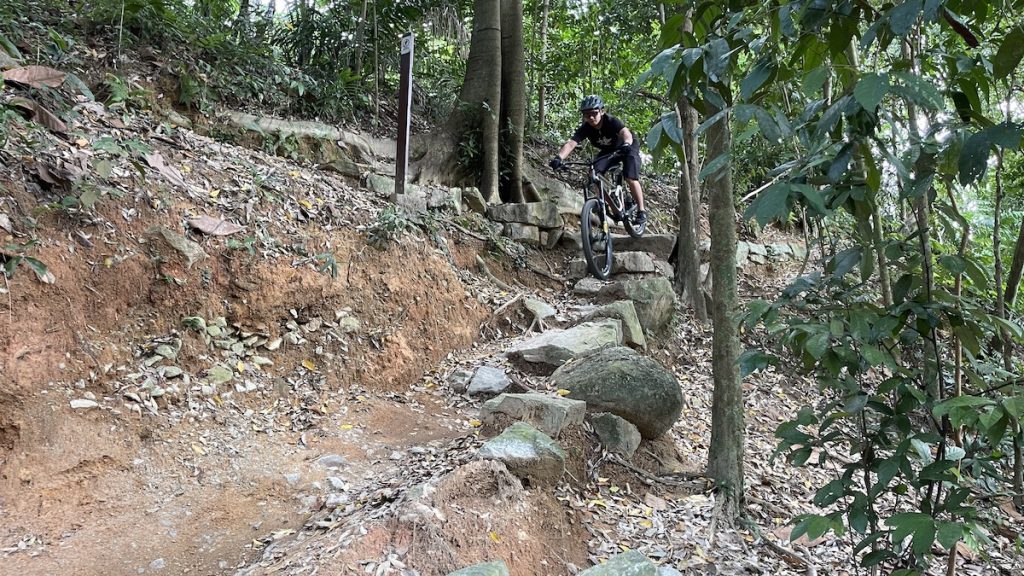 CLIMB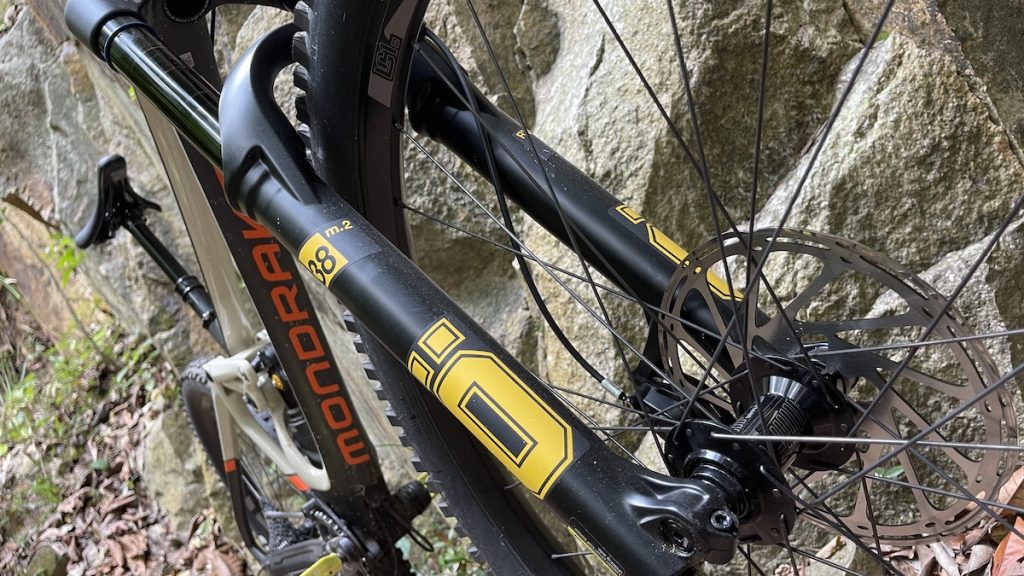 We remember the feeling on the old Mondraker Dune. During climbs, we had to shift our bodies forward so our body weights move nearer to the center of the bike before commencing long climbs. This shift forward action was not very comfortable because our bottoms would be resting on the nose of the saddle. Fast forward to present day, a lighter SuperFoxy Carbon R, better drive train capabilities than before, better rider-to-bike fit, the climbs feel much easier. On long climbs, the Maxxis tyres' DH casing does invoke some dissatisfaction. The drag could become quite obvious. It's times like these that we wished we were on lighter casing rather than DH casing tyres. With this current setup, we also tend to shift a wider range of gears during our rides. Well … we could just mesh our way up, but should we want to enjoy longer rides, conserving energy and a bit more climbing efficiency would be good.
One "plus factor" about the SuperFoxy Carbon R is its remarkable stability. While the climbing capability of this bike could not be described as "breezy", it is so stable that we find it easier to tackle tight switchbacks and unexpected bumps / holes along the climbs that would sometimes throw us off balance. This is an important part when it comes to riding technical climbs and we do not want to lose momentum mid-climbs.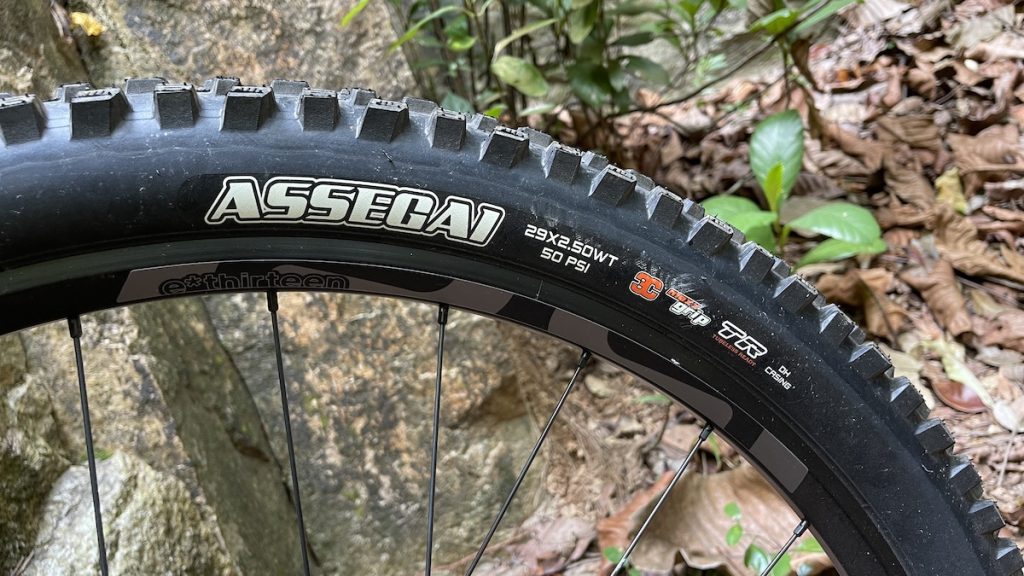 DESCENT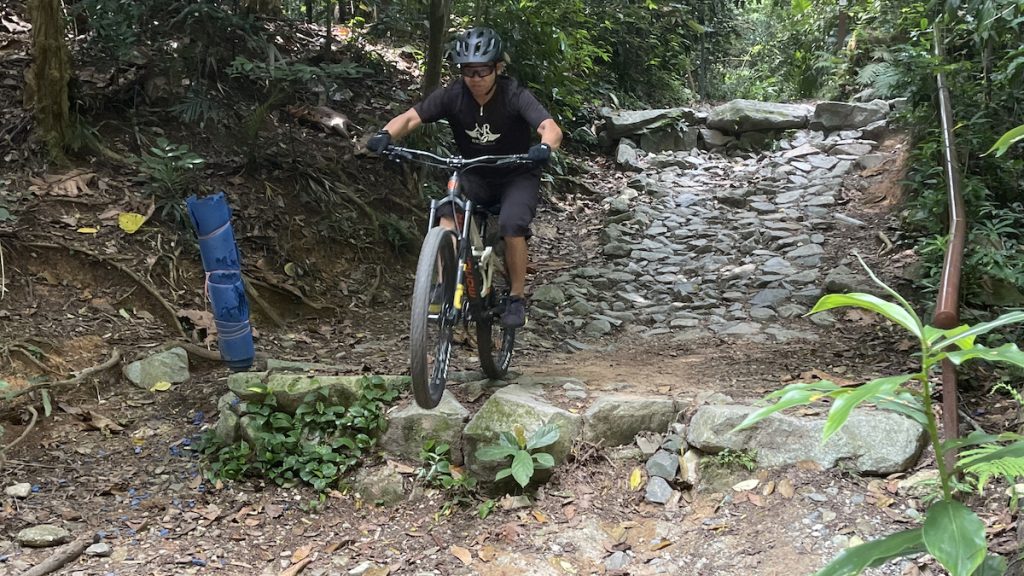 It's a well known fact that Mondraker's design philosophy has always been descent-centric. And they do so with a lot of discerning Spanish finesse. The SuperFoxy Carbon R reflects this image.
Our rides centers around the trails in Singapore during this review period. Let's just say that the descent sections of the trails here are not enough to push the SuperFoxy to its fullest. Instead of trying to ride the bike to its limits, we compared it at familiar sections with the many bikes we have rode before. Over the years riding Singapore's trails, we have ridden the same sections with many many bikes, so you can trust us when we say we know how each section of the trail feels like. During descents, the SuperFoxy Carbon R feels confident inspiring and sure-footed. Many riders would argue that bikes in the Super Enduro category would usually perform as such so there is nothing out of the ordinary. Let us declare that the SuperFoxy Carbon R is indeed different. Some bikes get the job done and then some bikes reward the rider with deservingly memorable sweet descents. The SuperFoxy Carbon R is the latter. The Zero Suspension's full floating duo link is supplely comfortable and works beautifully throughout long stretches of bumpy rocky descents. On steeper descents, the longish top-tube-to-rear-triangle ratio give the bike a stable front end that instil confidence to push forward with faster than usual speed. In short, the descent experience just became more enjoyable.
As mentioned earlier, our test bike was fitted with Maxxis Assegai (front) and Dissector (rear) 3C Maxx Grip DH Casing. While these grippy tyres could have contributed to the enjoyable descents, we believed that even with slightly less grippy casing like the MaxxTera, the descent feel on this bike would still be just as great.
SUMMARIZING ON THE SUPERFOXY CARBON R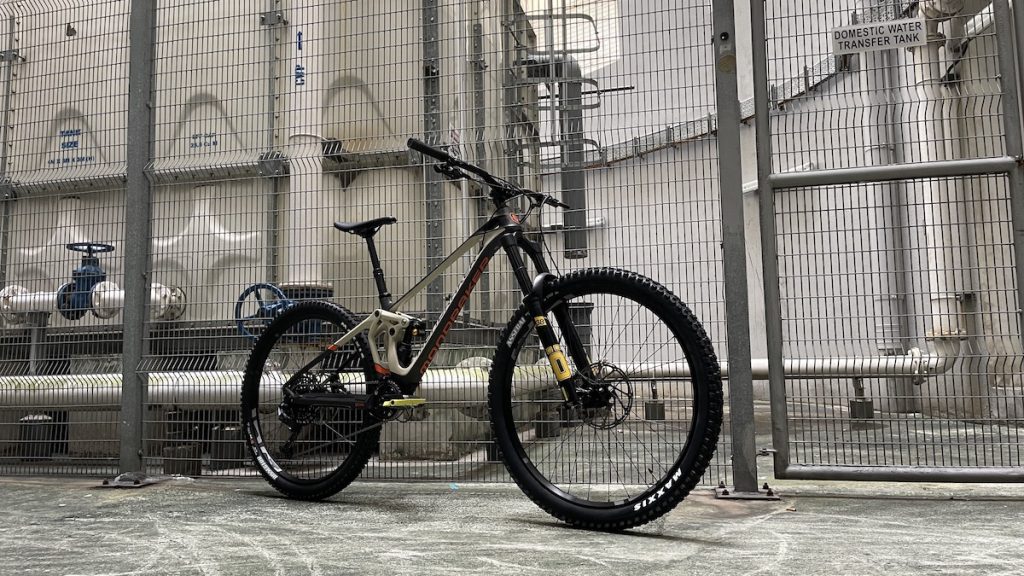 The SuperFoxy carbon R is a handsome machine with a lot of capabilities. It exhibit very good stability and control throughout the ride. Descent capabilities on this bike is totally enjoyable and confident-inspiring with a touch of finesse. This positive trait regarding stability trickles down to tackling all sections of the ride and is especially prominent at technical sections. Regardless of whether it's during climbs, descents or just plain cruising, all technical features somehow became manageable with no feeling of nervousness. This translate to uninterrupted riding all the way. That said, lighter gears had to be applied to make the climbs more comfortable for long climbs – but we feel that this could be rectified or improved with a set of tyre change. The grippy tyres in this review also cause the bike to cruise slower and lose energy faster than it should have been on flat sections. As this bike's base design is already very stable, the use of extra grippy tyres could be a tad too "over-protective" for not-too-gnarly-Singapore-trails.
WHO SHOULD OWN THIS BIKE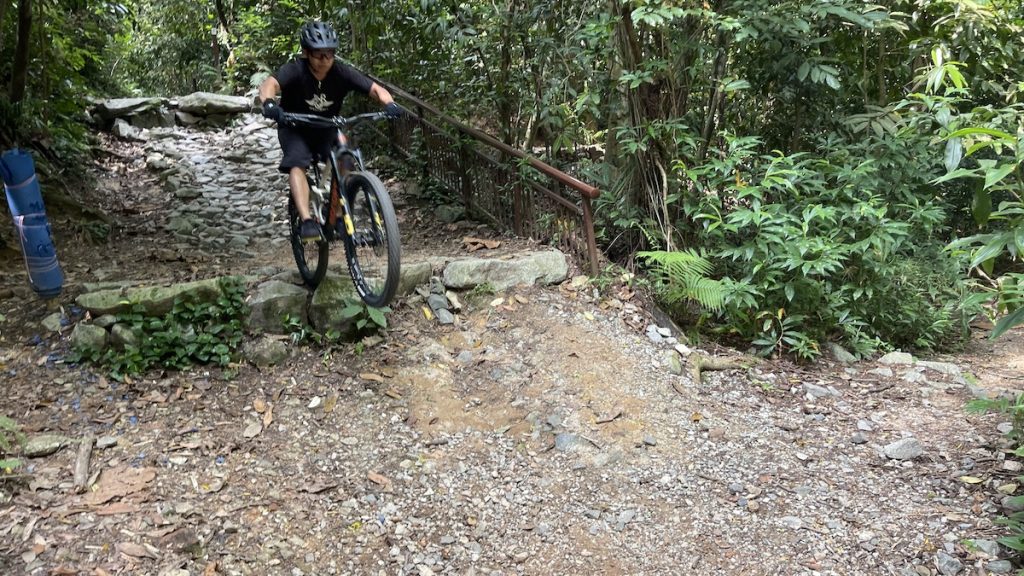 This bike should be one of the top contenders for riders who are discerning about the quality and enjoyment level of their descents!
The SuperFoxy Carbon R should not be confined to Singapore trails only. As such, the SuperFoxy Carbon R is also suitable for riders who love bike tours. In addition to its descent finesse, it is also a bike that could help the rider when the goings get tough. It is common to "ride blind" at new trails when riding overseas. The SuperFoxy Carbon R's long travel and stability could be a great advantage in helping riders deal with unexpected tough spots during such blind encounters.
The next group would be riders who are trying to improve their technical skills. Riders who are keen to try out new features and climb up the gravity riding learning curve would find that the SuperFoxy Carbon R is a machine that makes gnarly sections more manageable and allows for a little more reaction time at technical sections. Trust us, this would greatly help opens up a lot of new learning frontiers.
GETTING YOUR SUPERFOXY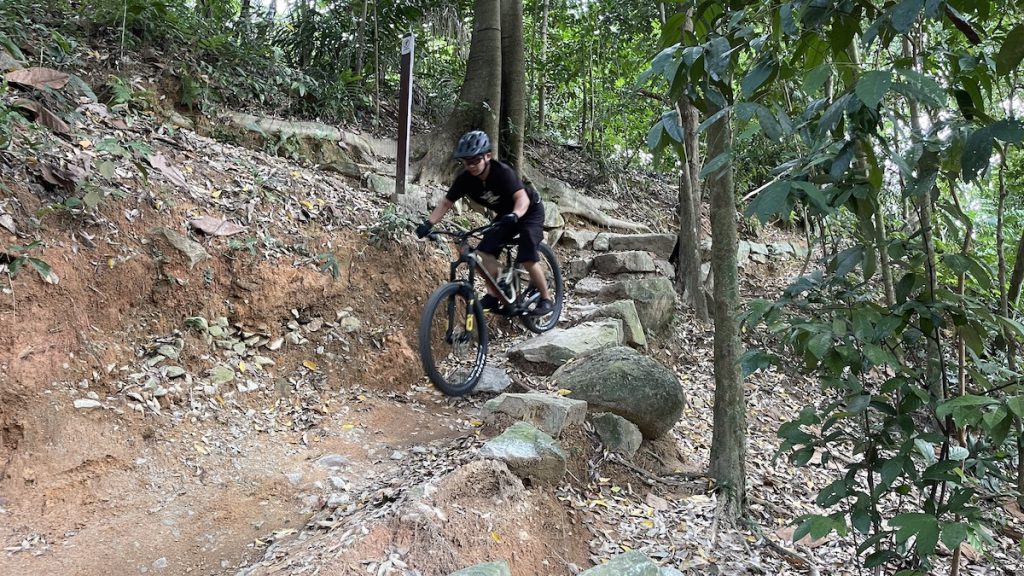 Whether it's the carbon or the alloy build, the SuperFoxy range of Super Enduro mountain bikes possess strong Mondraker DNA and lots of riding personality. For more information, contact APAC Cycles. Ride.
LIKE and FOLLOW us: Bikezilla Facebook Page • Bikezilla Bikers Singapore Group Page • BikezillaSG Instagram • Bikezilla STRAVA
Photos and review by Bikezilla
Mondraker SuperFoxy Carbon R by APAC Cycles