TWENTY YEAR OLD BRITISH STAR LANDS STUNNINGLY DIFFICULT TRICK IN ENGLAND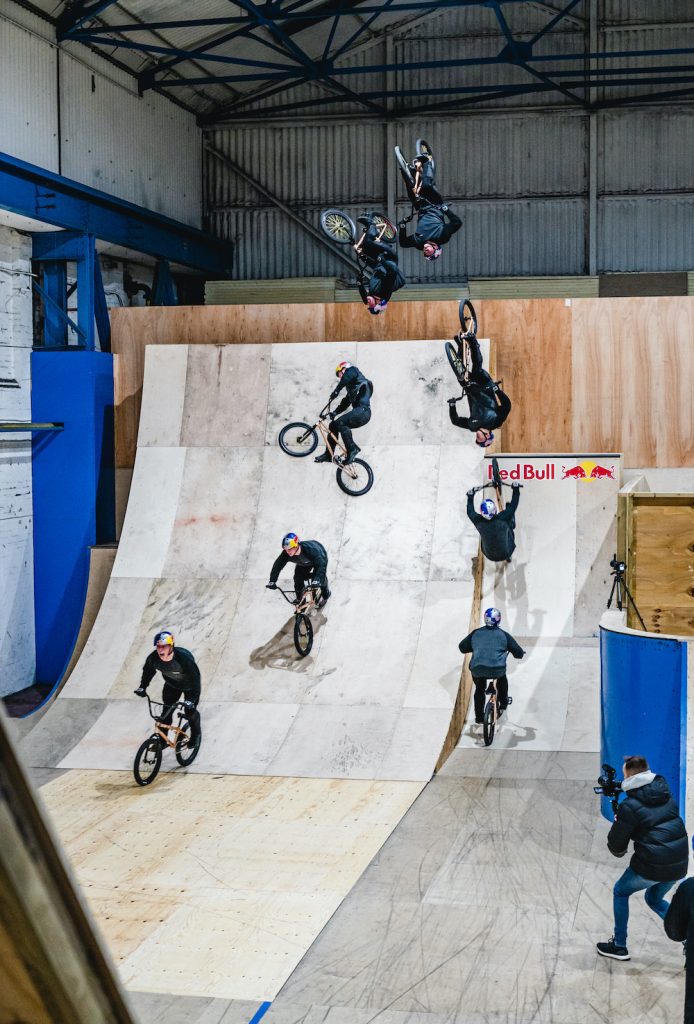 Kieran Reilly has added his name to the likes of Mat Hoffman, Kevin Robinson and Dave Mirra after the young British BMX star landed a world first triple flair trick in mid-January at the Asylum Skatepark in Nottinghamshire, England. 
WORLD FIRST TRIPLE FLAIR
Hoffman's no-handed 900, Robinson's first-ever double flair and Mirra's triple X-Games gold haul will all live long in the memory of BMX fans and Reilly can now count himself amongst them after he made his first lasting imprint on the sport in his early twenties with a world-first trick.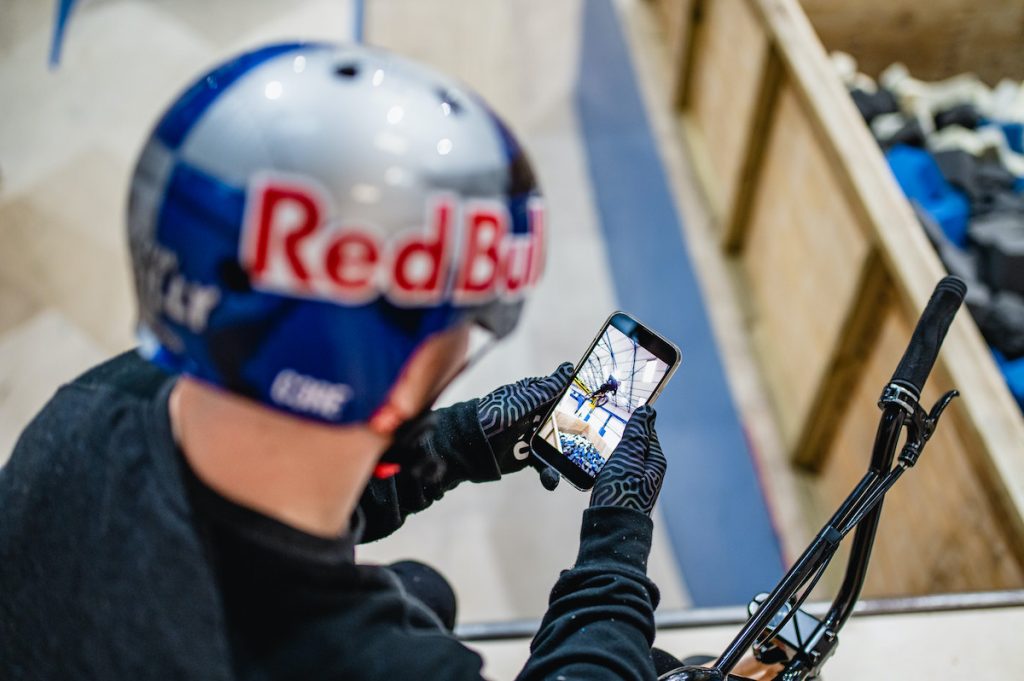 The 20-year-old from Newcastle first came to the attention of global BMX fans when he landed a 720 over a spine at Unit 23 in Glasgow aged just 11 and dwarfed by the bike he was riding.
Since then Reilly signed to Bas Keep's Tall Order team, made his FISE debut in 2018 and has gone from strength to strength including a starring role in Drew Bezanson's Uncontained 2019-winning team.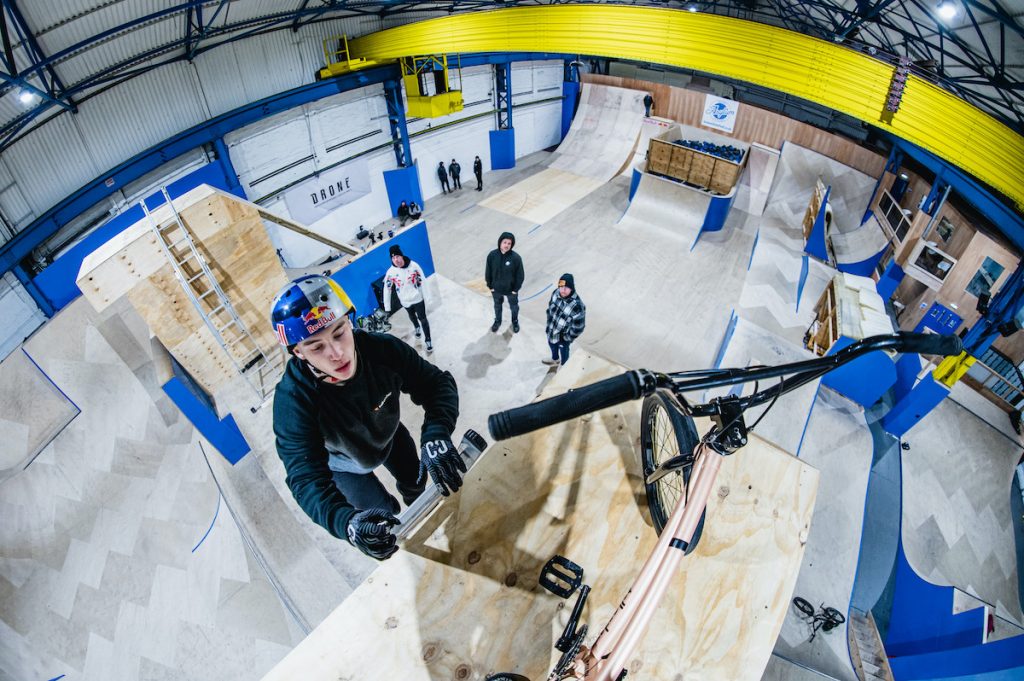 Over the last 12 months, he has positioned himself as one of the most exciting BMX prospects and is now part of the British Cycling setup – who consider him one rider to watch out for at the 2024 Paris Games.

It was not all plain sailing for Reilly at Asylum Skatepark as the triple flair – where he managed three full backflips and a 180° rotation at the end off a custom roll-in and ramp – was landed after 13 days of riding and around 20 previous attempts, which shows just how determined he is.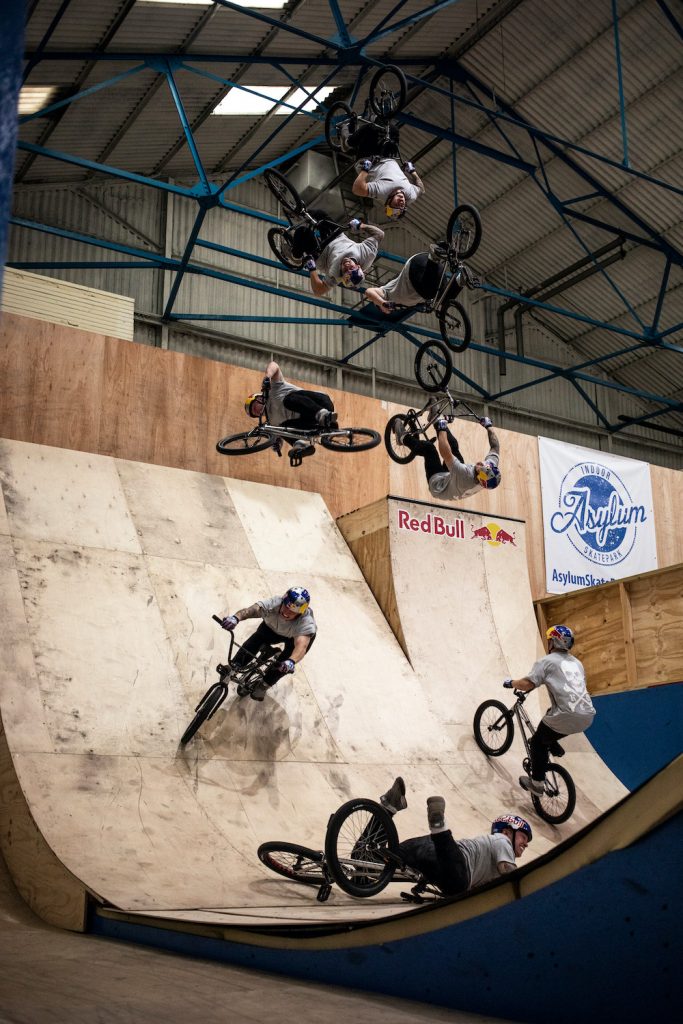 Each failed effort compounded the beating Reilly's body was taking, but it also motivated him to rewrite what is possible supported by bike stars that included the likes of Keep, Matt Jones and Kade Edwards.

Reilly, who first started trying it in May 2021, said: "I'm constantly trying to progress the tricks I've got or learn new tricks every time I ride. When you do a double flair, you're pretty much doing a double backflip and then spinning just at the end. For a triple, you literally add another flip before you drop your shoulder and turn. It's one of those tricks you can only attempt a couple of times because when you crash, you crash hard. I couldn't have done this without the help from Red Bull who assembled an amazing crew for me. It's a dream to be riding with a Red Bull helmet on my head. Every time I catch a glimpse of it, I'm reminded of how far I've come and how much further I want to push myself in BMX as a sport."

Fellow Red Bull athlete Keep, 38, added: "Watching the next generation succeed and own a world-first trick is not only inspiring but pushes the whole BMX community to go big."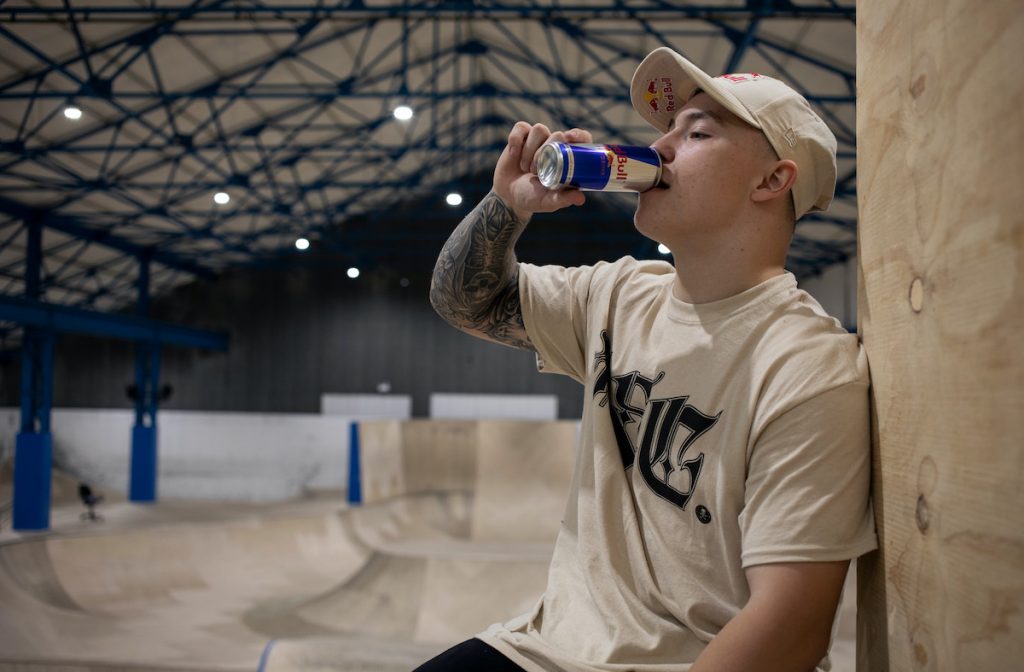 EXCERPTS FROM THE INTERVIEW WITH KIERAN REILLY BY CHARLIE ALLENBY (RED BULL MEDIA)
What goes into a triple flair?
When you do a double flair, you're pretty much doing a double backflip and then spinning just at the end. For a triple, you literally add another flip before you drop your shoulder and turn.
When attempting it, it's pretty much a blur and you're looking for landmarks. I remember every rotation seeing certain things – the ceiling and the foam pit or the landing ramp and being able to count my rotations. So much of it is aerial awareness. Once I got one rotation out of the way, it was quite similar to doing a double and that muscle memory kicked in once I got to a certain point.I had to get in the mindset of pulling off that ramp for a triple backflip and try to stay straight for as long as possible – I had so much extra air time that just dropping my weight to the side a tiny bit would cause me to over spin.
Was it a seamless progression from the foam pit to a real ramp?
Every time I got up on that roll in, the first thing that came in my head was, 'I've just done perfect ones in the foam pit but can I do that again right now?'. I would spend up to 30 minutes on the roll in just trying to get pumped up enough. It was one of those tricks where I had to try 110% to make sure I was going to do it. A lot of it was mental – just trusting yourself. On the last day of the first block in May, I was on the roll-in for about four hours and couldn't even drop in and try one. Leaving that trick was one of the hardest things I've ever done but I knew that mentally I wasn't in it.
What were the most common reasons you weren't landing it?
Under rotating. I was really attacking it in the foam pit, cranking at it hard and pulling really hard but I wasn't hitting the wood ramp with that same confidence. I was pulling at 90% almost as a safety kind of thing. The idea of landing on my side and sliding out wasn't as bad as fully committing and taking a hard slam. As well as that, it was just landing it – it was a lot to come down from that much height and with that much momentum to try and pick a landing and just keep ahold of the bike and absorb the impact.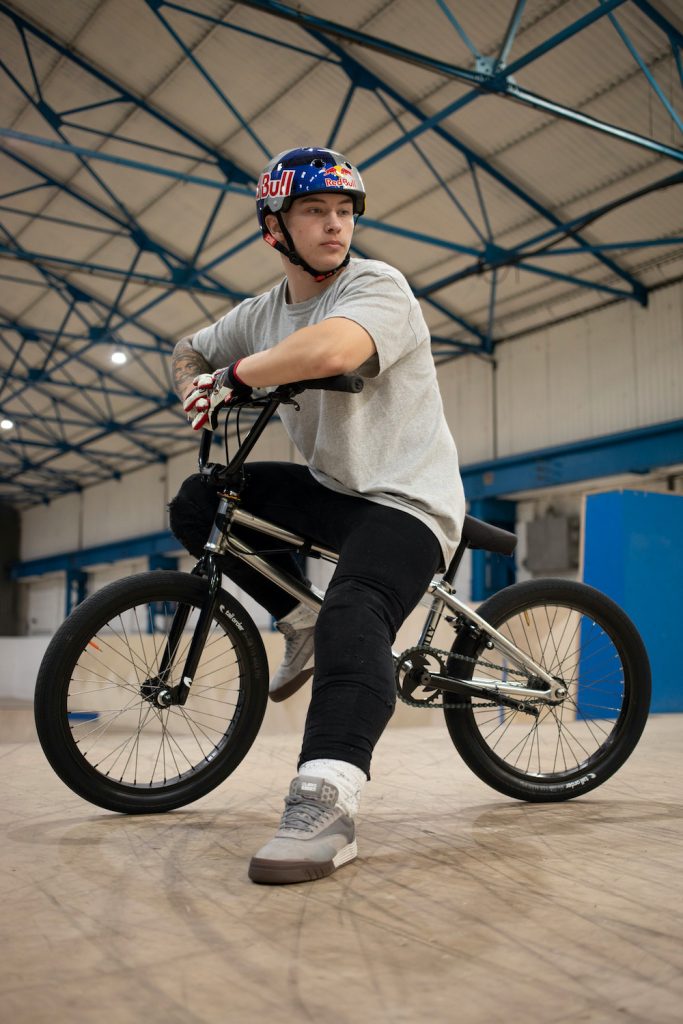 Did you make any changes between the attempts to give yourself a better chance of landing it?
I did a hell of a lot more double flairs. I decided that it was the closest trick to the triple and it went from being a trick that I did every other session to being one I did at least a few times every day that I rode to get myself used to the rotation. I also started doing CrossFit in the gym and took that pretty seriously. The difference in my strength and fitness overall is in my opinion what made it happen the second time around. I think a lot of it was a placebo, but I went into the second attempt three kilos lighter and thinking 'I'm lighter and based on the laws of physics I should be rotating faster'.
You managed to land the triple flair during your second block of filming. What was your first thought when you did it?
'I've never got to do that again!' The sheer stress – the mental and physical battles – made me never want to do that trick again. But it's definitely one of the things now where I'm thinking that maybe one day the right set-up will be there and it'll happen again.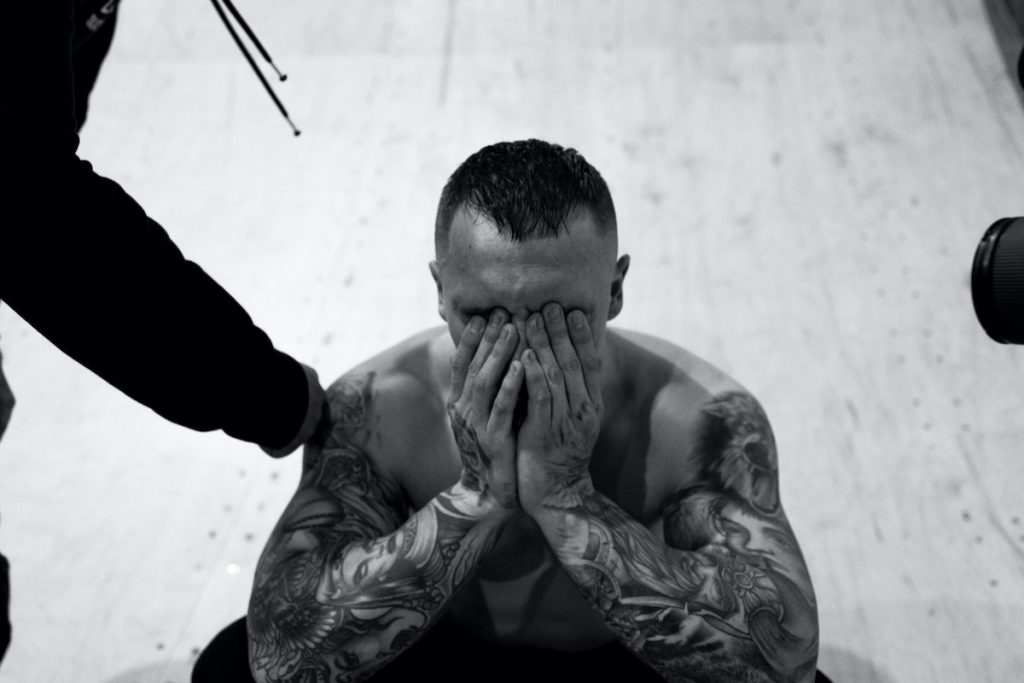 What's next for 2022?
I'm gonna be doing a lot of UCI events this year to try and get some points and work towards my performance in competitions with the focus of getting to the Olympics in 2024. I'd also love to get my first X Games appearance this year. Since I started riding, the goal has been to go to the X games. Anyone who doesn't really follow action sports still knows what that is – an invite for that would be amazing.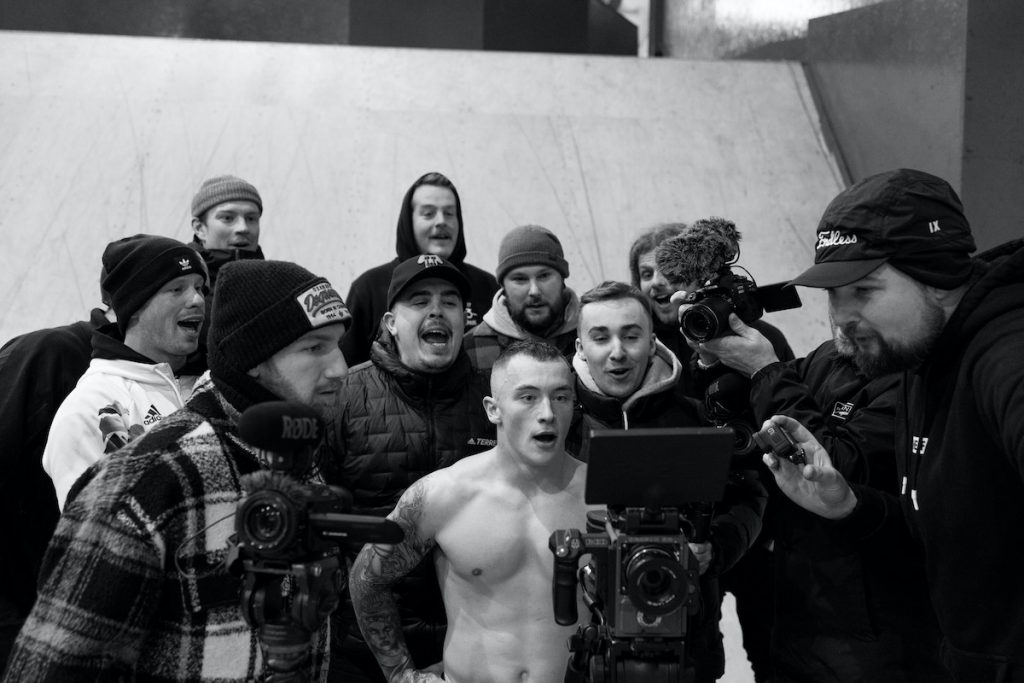 LIKE and FOLLOW us: Bikezilla Facebook Page  • Bikezilla Bikers Singapore Group Page • BikezillaSG Instagram • Bikezilla STRAVA
Story, photos and video by Red Bull