SLAVÍK AND BURBIDGE-SMITH GET CRANKWORX INNSBRUCK OFF TO FLIER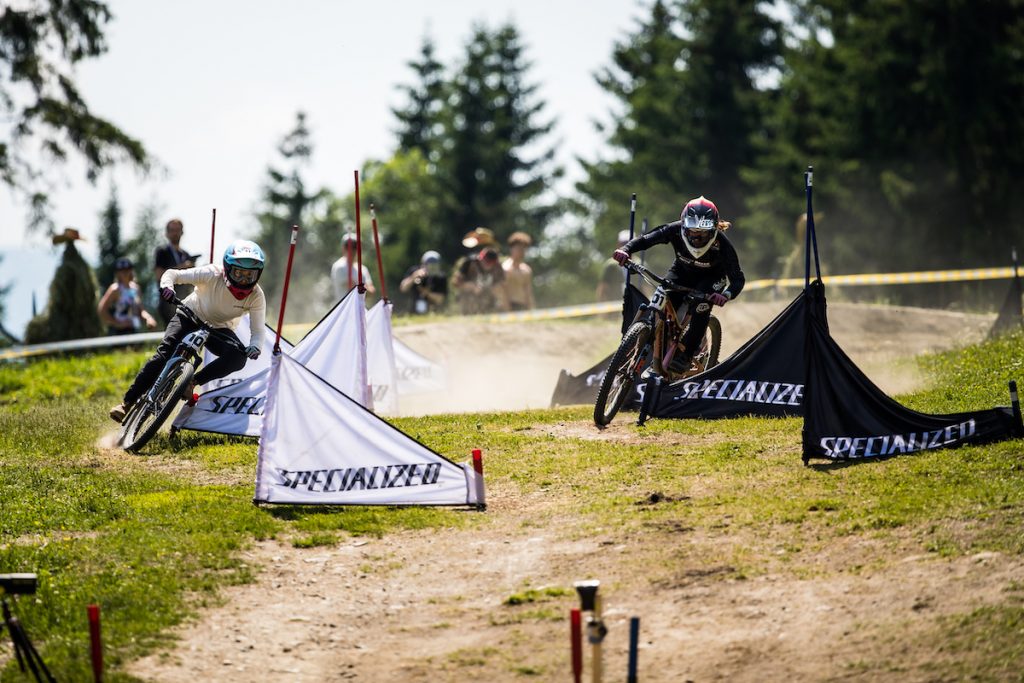 The world's top mountain bike riders are on show at Innsbruck now. Here's the report on the pumptrack and dual slalom races.
CRANKWORX INNSBRUCK PUMP TRACK
For the second year in a row, the French dominated the RockShox Pump Track Challenge Innsbruck on Thursday evening as Mathilde Bernard took her third Crankworx Pump Track win, while Chaney Guennet made it three wins in Innsbruck, having also won the event in 2017 and 2018.
Bernard was continually clocking the fastest overall laps to knock out the 2019 Queen of Crankworx Vaea Verbeeck in the quarters, 2020 Rotorua Pump Track winner Jordy Scott (USA) in the semis, and ultimately the number one seed Kialani Hines (USA) in the gold medal round.
Guennet's rise to the top in the men was consistent, but certainly not easily won as he edged through his quarter-final against Matthew Sterling (USA) before beating Tomas Lemoine (FRA) for the gold.
Guennet said: "It feels different each time. Last year I finished second, and this year first. It's been a long time since I finished on the top step so, it's perfect. It's nice to share a good moment with friends (Lemoine and Adrien Loron), especially on a good track with good conditions."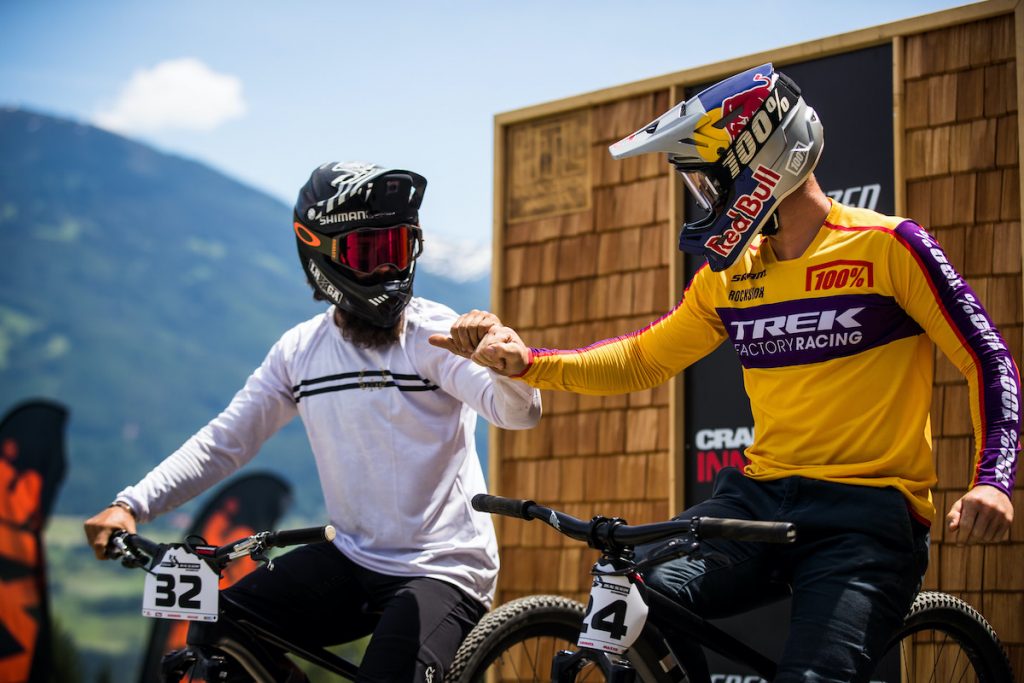 CRANKWORX INNSBRUCK DUO SLALOM
Tomáš Slavík got his 2021 King of Crankworx title hopes off to the best start possible when he got better as Thursday morning progressed to edge out Kiwi Eddie Masters in the men's Dual Slalom final.
Czech veteran Slavík, 34, said: "It was insane. We were so much over the limit. I was pushing as hard as possible. I was still watching Eddie with one eye. Dual Slalom at its best. We got so much faster."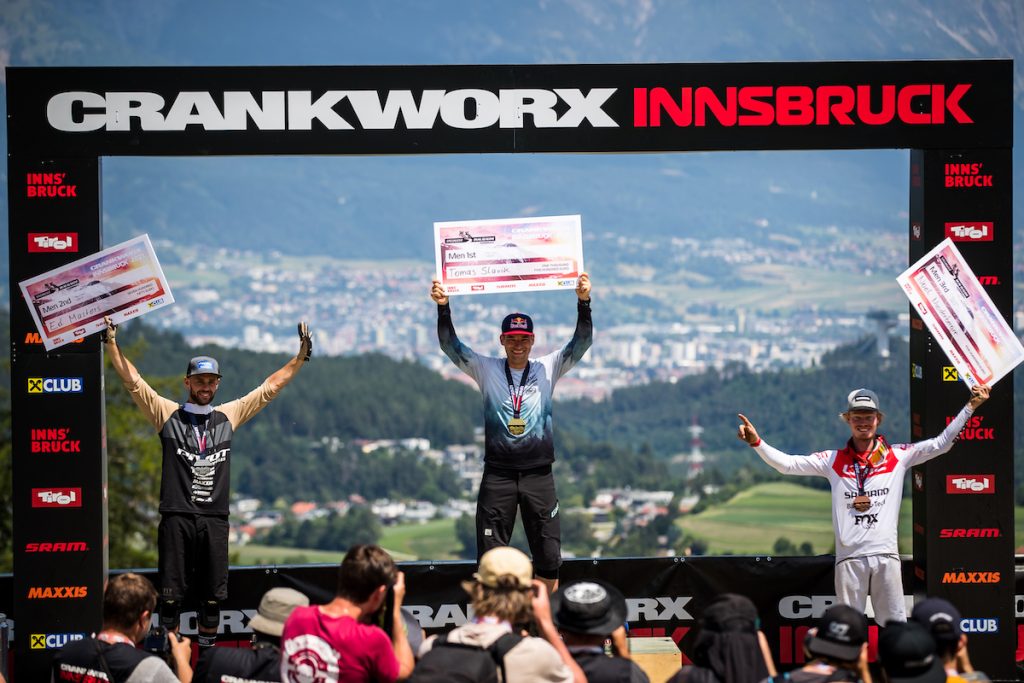 In the women, former BMX world champion Harriet Burbidge-Smith of Australia saw off Austrian Vali Höll in the semi-finals then defeated Canadian Casey Brown in the final to make the plane trip worthwhile.
Burbidge-Smith revealed: "Casey was pretty much the first woman that I saw when I moved to mountain biking a couple of years ago, so it was really cool to be in the final with her. I was super chill all day and really confident on the white side, so I just needed to neaten up the black flags."
Bronze medallist Höll revealed: "It's quite spontaneous that I joined this. I normally don't ride other bikes than my DH bike. I was surprised it was actually working that well. I had a really strong battle with the winner before coming to semi-finals. I wasn't too far off and it was so much fun."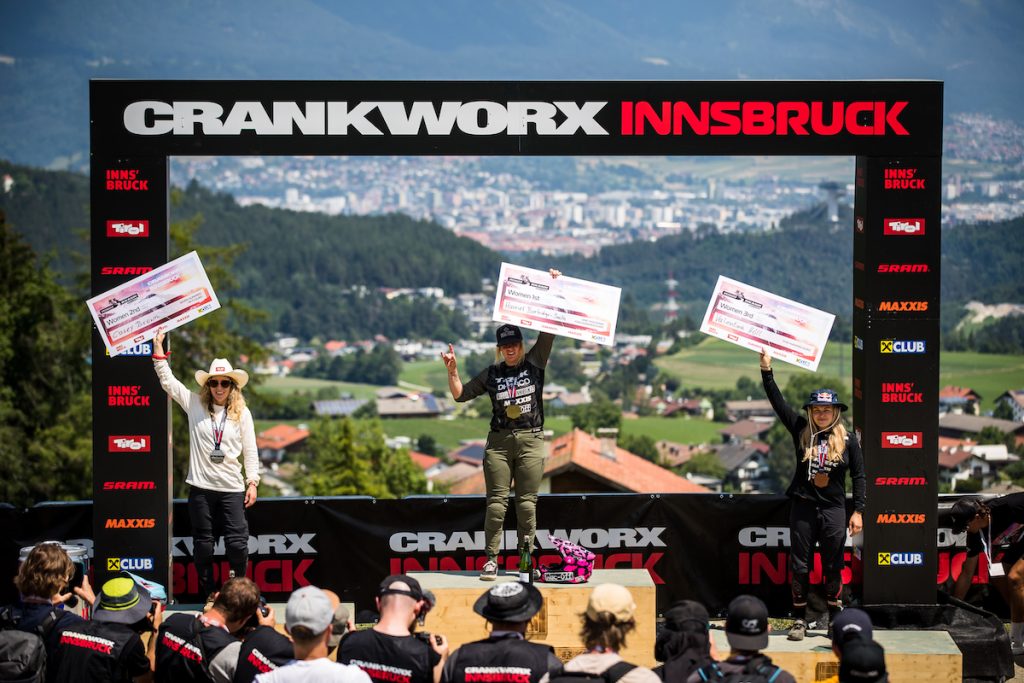 LIKE and FOLLOW us: Bikezilla Facebook Page • Bikezilla Bikers Group Page • BikezillaWorld Instagram • BikezillaSG Instagram • Bikezilla STRAVA • Bkezilla Cafe Chiang Mai
Story and photos by Crankworx and Redbull