KERR MAKES HISTORY WITH SECOND REDBULL HARDLINE WINS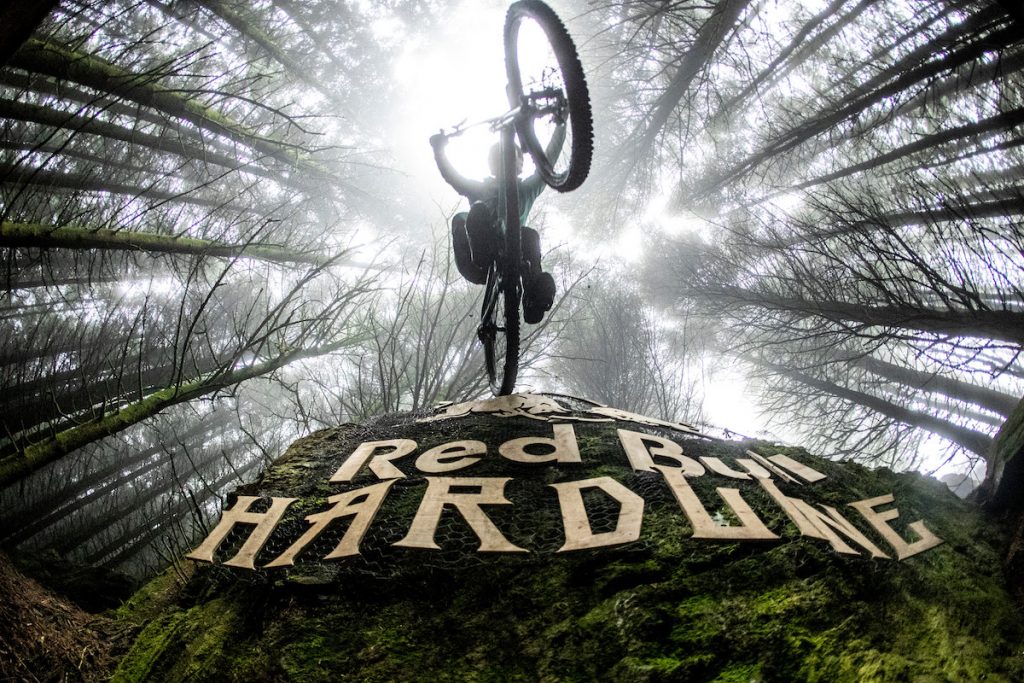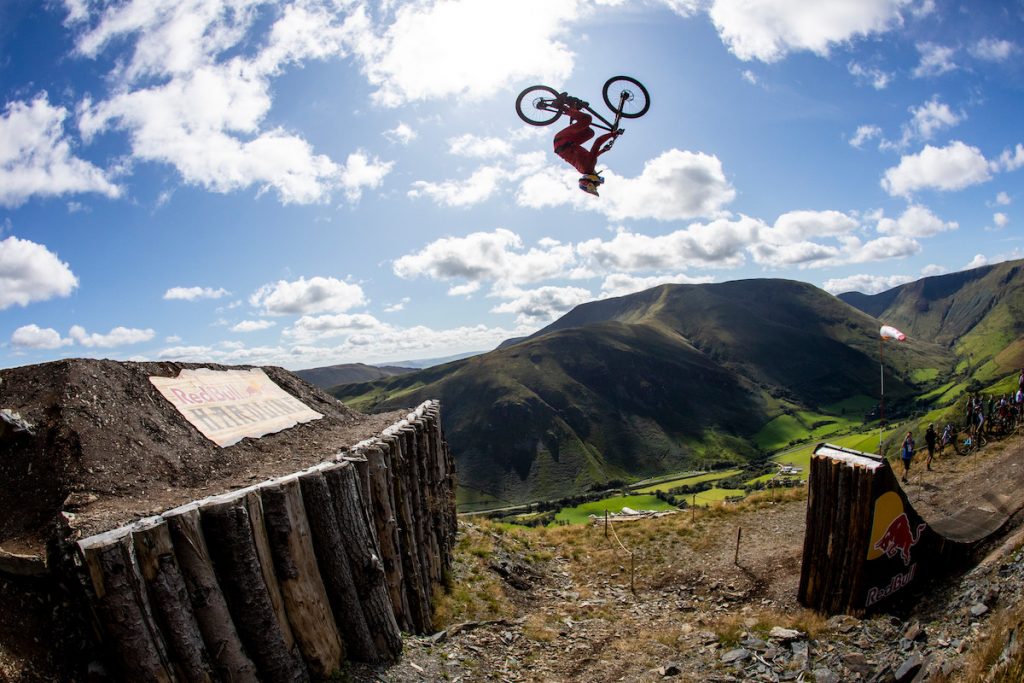 It's an all-British podium in heavy Welsh mist at toughest downhill MTB event in world! Bernard Kerr battled through heavy mist to become the first person to ever win the world's toughest mountain bike downhill race for the second time. Gee Atherton and Joe Smith completed an all-British podium. Here is all you need to know:
• Built by local legend Dan Atherton in Wales, the course combines tricky technical downhill features with huge freeride-style jumps including the breathtaking final fly off which sees riders fly 65ft towards the finish line.
• Saturday's qualifying for the sixth edition of the gruelling race took place on a near perfect track in bright sunshine amongst the hills of Dyfi Valley.
• Kerr, one of the best all-round riders in the world, dominated qualifying with a time of 2m50s as Atherton showed he was also in form just two seconds behind.
• Sunday's weather, though, turned in front of a sold-out crowd of 3,000 as heavy mist and tricky wind peppered the track to make life difficult for the riders.
• Former world junior champion Kade Edwards, Charlie Hatton and Kaos Seagrave all suffered in the conditions before Welshman Smith's incredible run was marred by a rear tyre puncture that forced him to go round the final jump – losing three vital seconds in the process.
• Reigning champion Atherton's run was messy, however it was fast and enough to take the lead by 2.5s with Kerr then looking to repeat his 2016 triumph.
• He attacked the course with clean lines and made up speed on the open sections, where other riders crashed, to power into the final section where he held his nerve.
• Kerr revealed: "It was a tough day with all the weather, but I tried to carve new lines. I found it easy to focus today. Winning twice is unreal. I broke my hand a few weeks ago, so I missed half the season. It makes me feel really good, after missing races and knowing I was going quick this year, to come back and win it."
• Two-time world downhill champion Atherton added: "The rain rolled in, the mist rolled in and we went back to classic Red Bull Hardline with dark, Welsh conditions which always makes for a tough race. I enjoyed it. I had a few slips on the run, but it wasn't a bad run."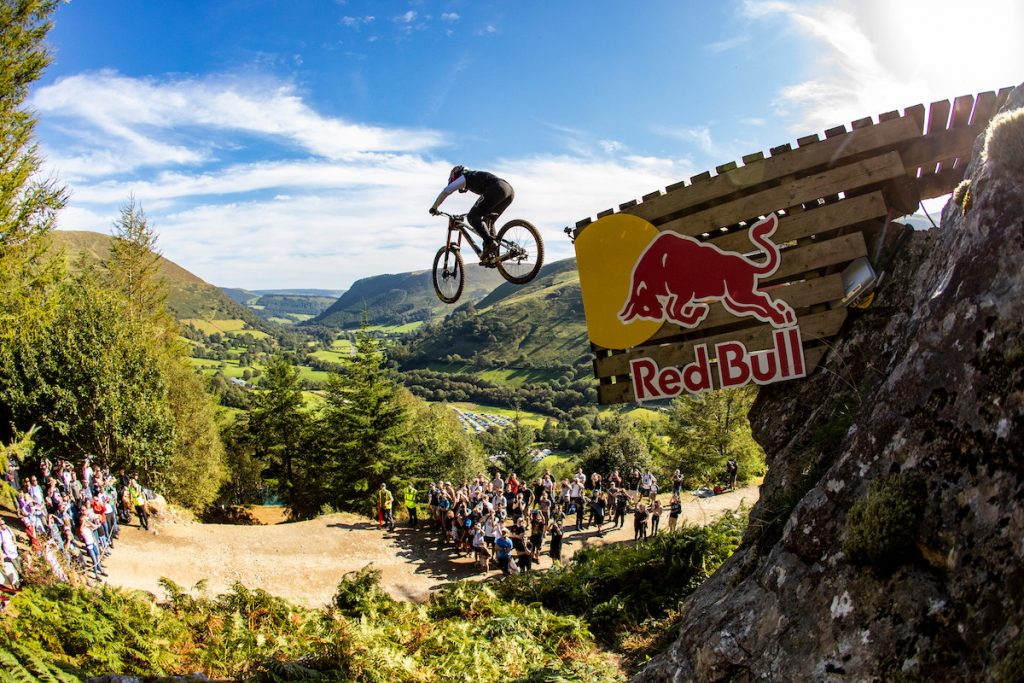 2019 RED BULL HARDLINE COURSE FEATURES
Rock drop: 13ft drop
Cannon: 57ft travelled
Step Up: 40mph speed required to clear jump
Dirty Ferns: 45ft travelled
Road Gap: 55ft trajectory
Out of the woods: 45ft travelled
The Final Fly Off: 65ft travelled – biggest jump ever at Red Bull Hardline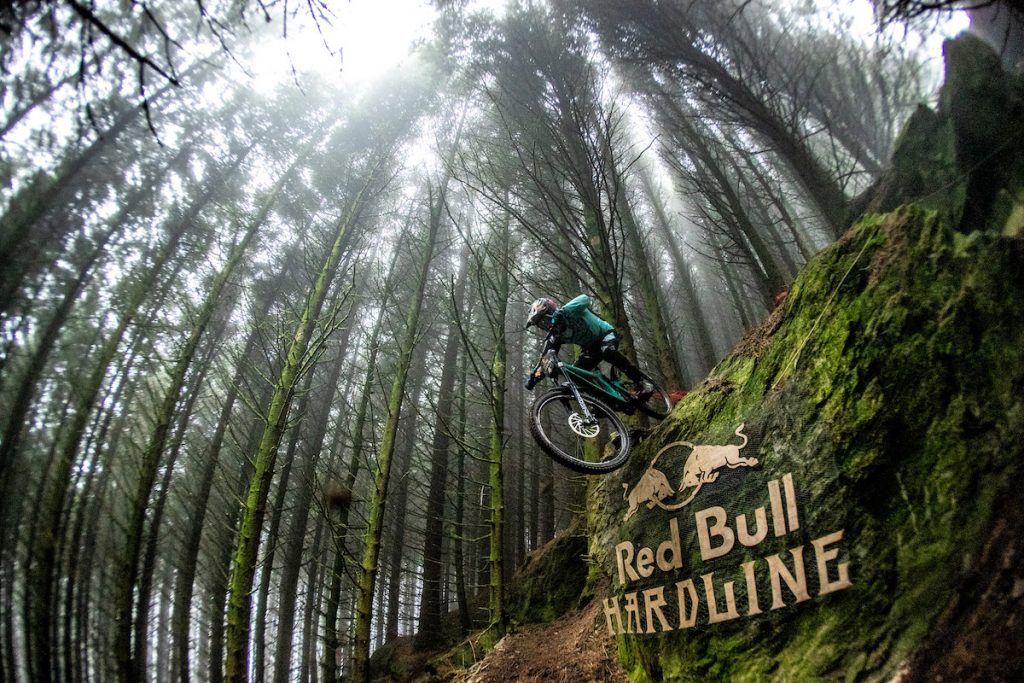 WATCH HARDLINE FINALS
Relive the intensity of the finals here!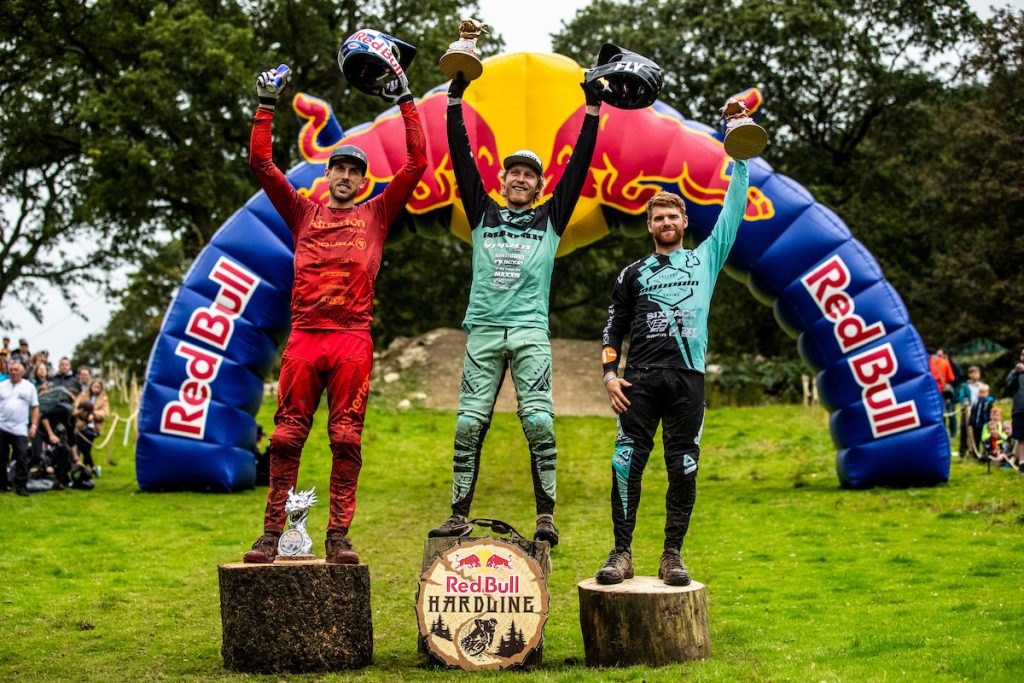 LIKE and FOLLOW us: Bikezilla Facebook Page • Bikezilla Bikers Singapore Group Page • BikezillaSG Instagram • Bikezilla STRAVA
Photos and information by Red Bull