A RIDER'S ACCOUNT OF HIS VISIT TO THE BIKE TRACKS OF BANDUNG INDONESIA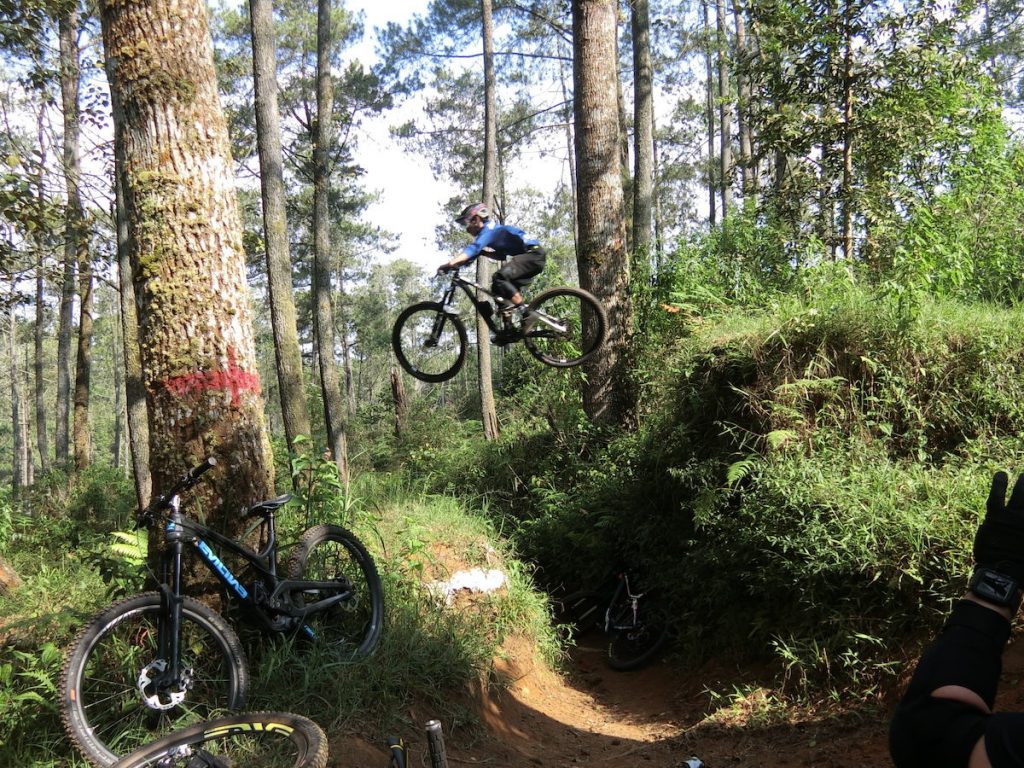 Asian mountain bikers have it good – a myriad of trails in neighbouring countries. These include Mt Kiara in Kuala Lumpur, Malaysia, Doi Sutep and Doi Pui in Chiang Mai, Thailand, Dangas and Drak in Batam Indonesia. Amongst many others. And in Bandung Indonesia, we would find a couple of well-planned downhill tracks. A month ago, this writer checked another tick off his "regional riding checklist" by heading to Bandung, Cikole. Here's his story.

THE BIKE TRACKS AT BANDUNG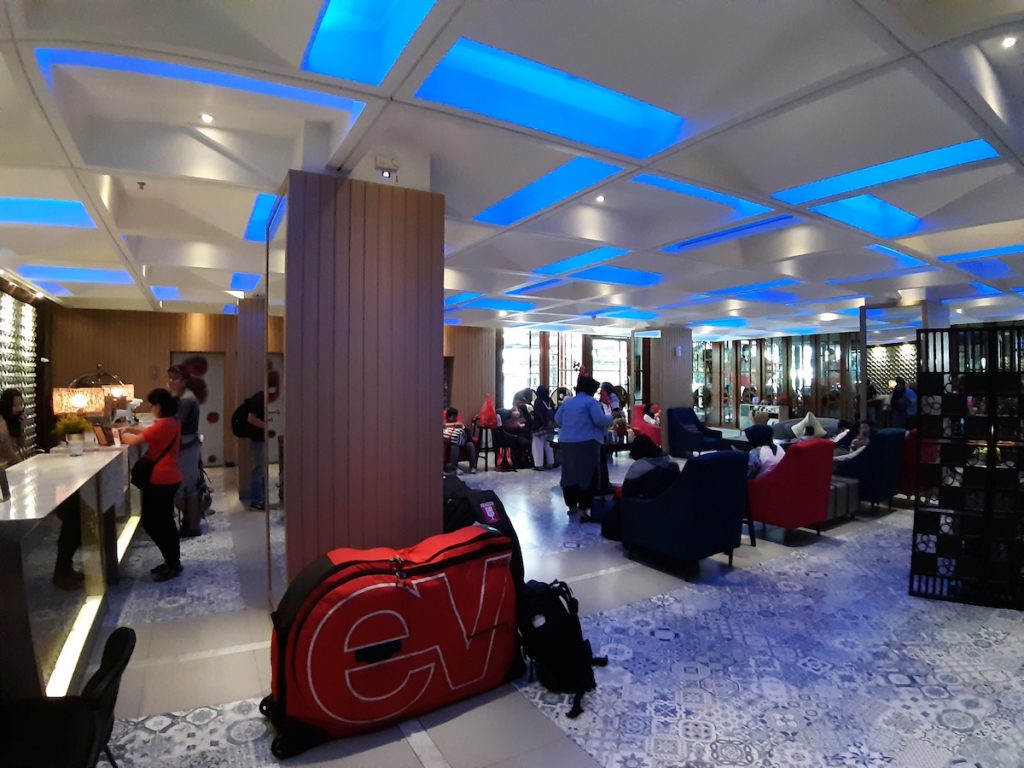 Me and five other friends flew to Bandung via a Silkair flight. It was but a short 1hr45min flight away, hardly time enough to finish a feature film on Netflix on the phone!
Upon landing, the cool air really hits us like a breath of fresh air. If only Singapore has a similar climate, that will make riding even more enjoyable than it already is. Nevertheless the flight itself was uneventful and we soon found ourselves checking in to a nice semi-boutique hotel – Dago 101. The rooms were really clean and spacious, much to our pleasant surprise.
As we touched down just before noon, after assembly of the bikes, we had pretty much the rest of the day to while away. So we spent it the best way any blue blooded Singaporean would – by checking out the neighbouring malls and having a nice western dinner!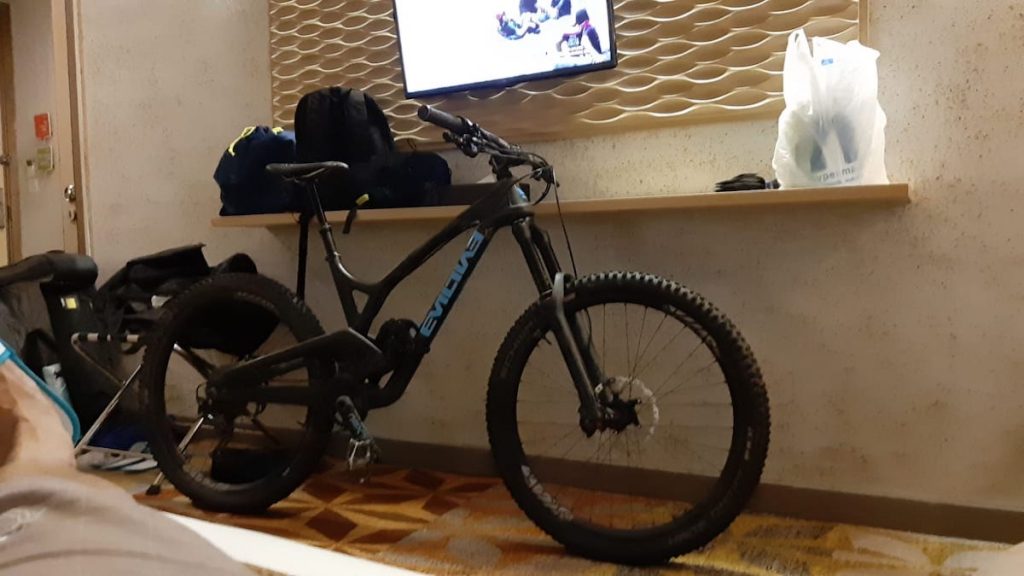 Despite online chatter of Cikole closing, we have clarified with our guide that those are just plain rumours. Now onto the trails themselves…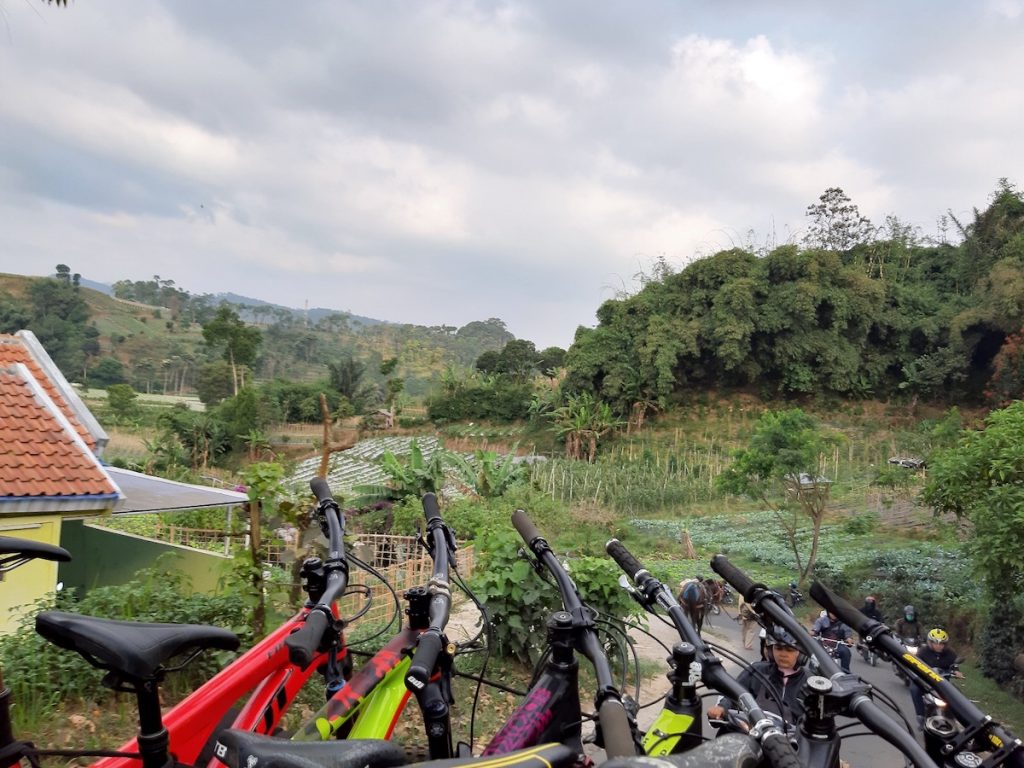 There are currently two there at Cikole: the classic Cikole 3 and the newer Bahenol track.
CHIKOLE 3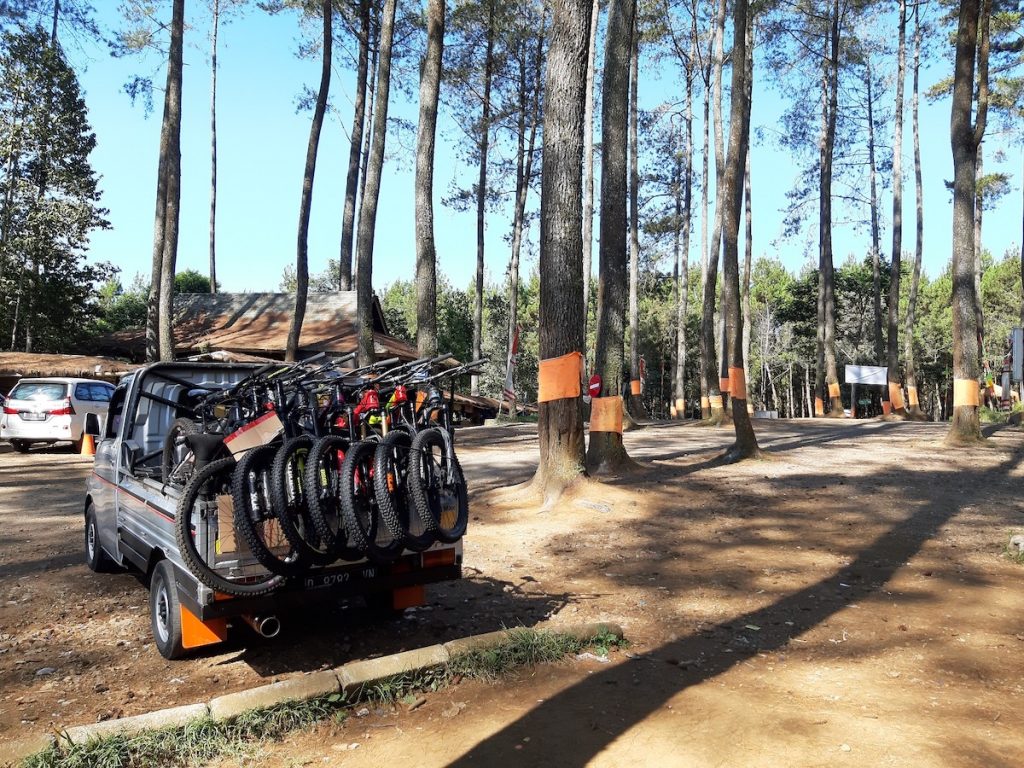 The Cikole 3 is the more natural of the two, The 1.4km trail has a good mixture of drops, berms, and corners which one can play to his/her heart's content.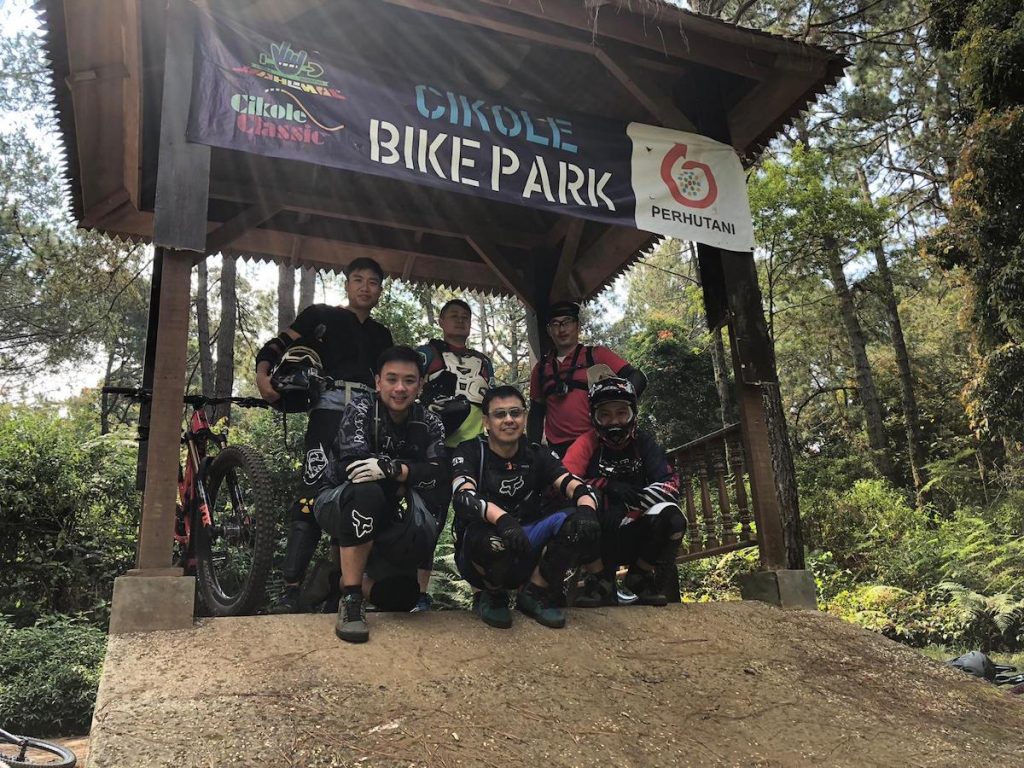 The highlight of which are two monster gaps for the bold and daring. However the consequences is also more severe if anything untoward happens, so I have no shame to admit I headed for the chicken lines, every time upon encountering these two gaps.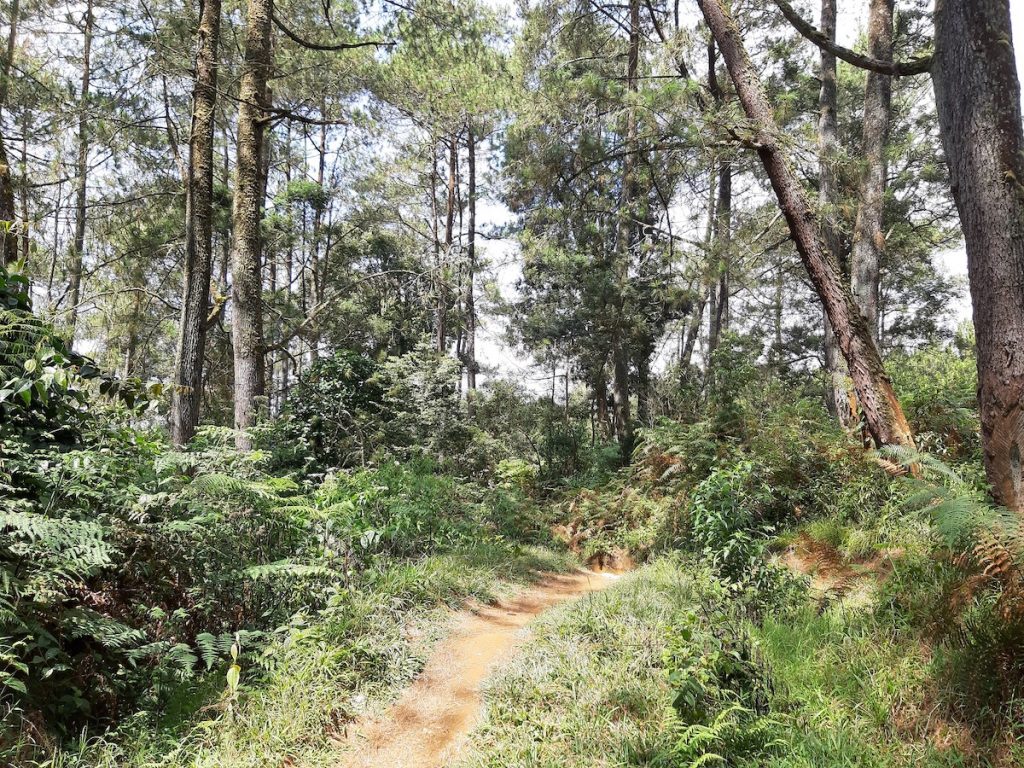 This is the first gap which is actually kind of tricky. In order to generate enough speed to clear it safely, the rider has to negotiate a series of rutted curve preceding the gap. Here, our guide demonstrates his textbook-perfect jumping technique.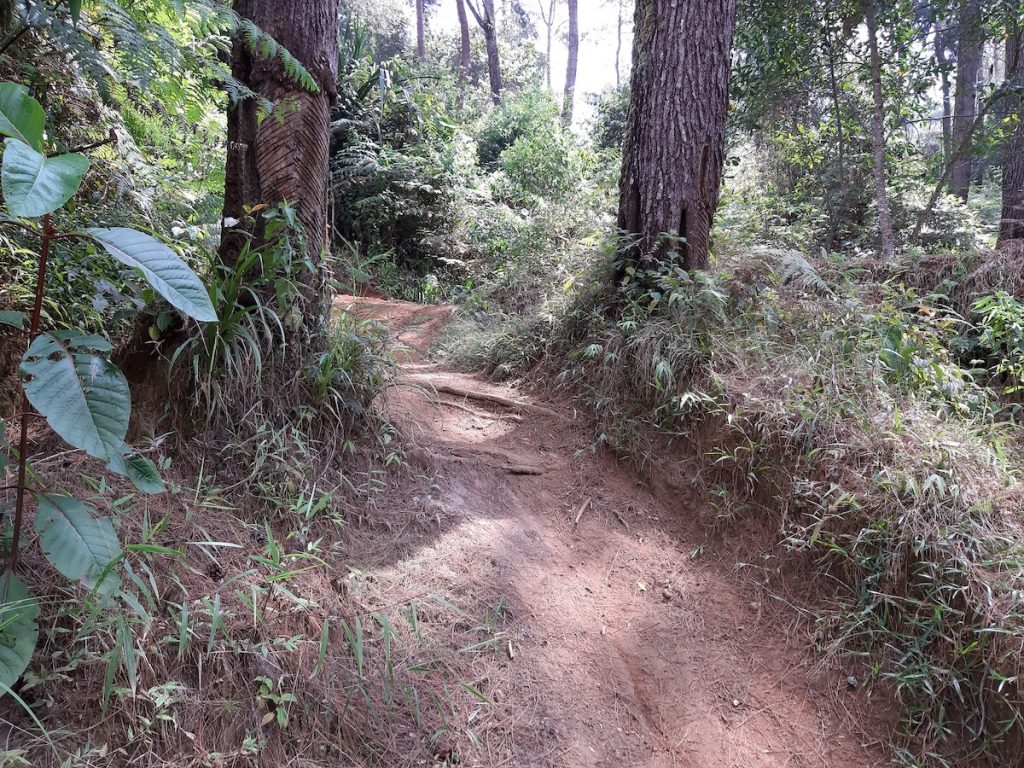 This is the second gap on Cikole 3. It actually is slightly bigger than the first gap, but the lead-up to it is more straightforward. Hence my mate gapping it nicely…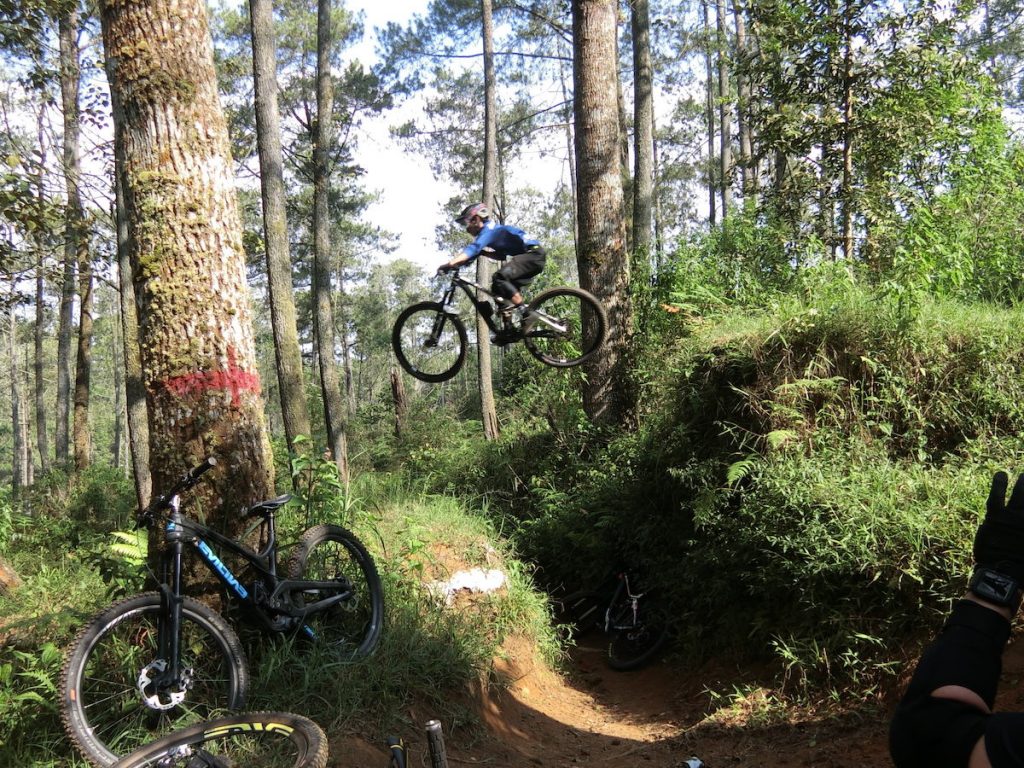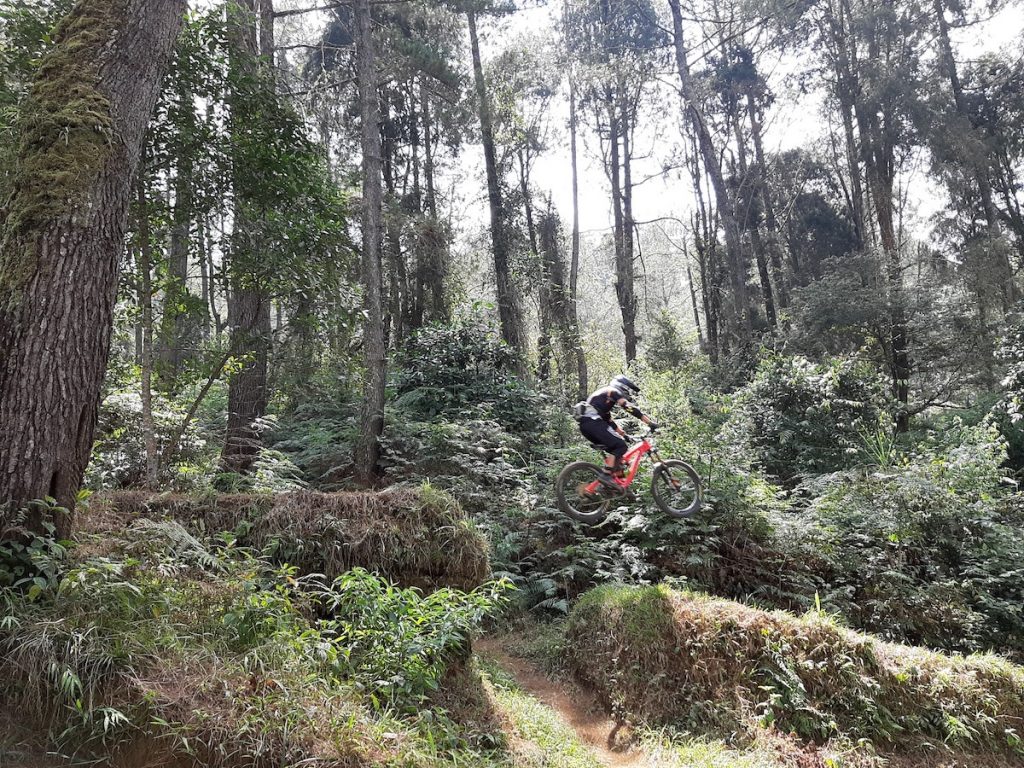 BAHENOL
Cikole Bahenol is the newer of the two trails. To access it, the shuttle pick-up has to drive upwards an additional minute plus. Riders will then have to pedal and ascend a short section of around 50 metres to reach the trail head.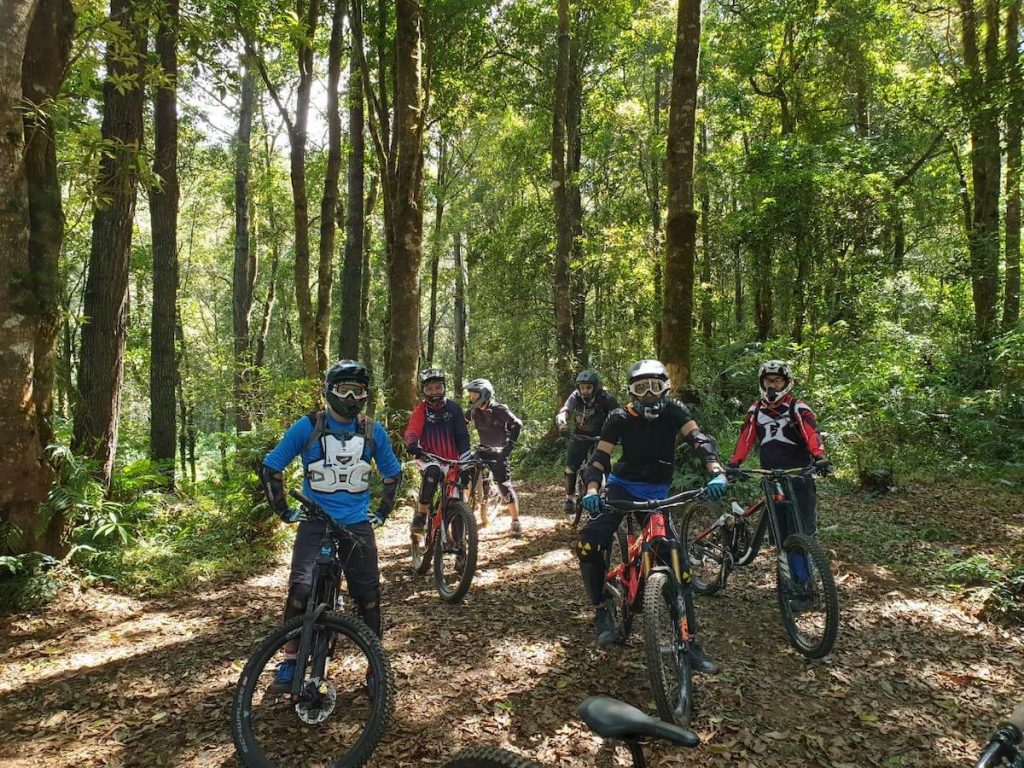 Bahenol is slightly longer at just under 1.5km. In contrast to Cikole 3, its texture is generally much smoother, full of twists and turns and berms galore. One point of note comes around halfway through the trail, a 30+ degree down slope (few storeys high) where the rider just have to assume attack position and hang on for dear life. Speed is needed in order to propel the bike onto the upcoming upslope. Think of it like Ketam's (Pulau Ubin Singapore) "Chinabowl" feature, but magnified 5X in every sense.
My friend doing this smallish gap which was approximately one-third down this trail.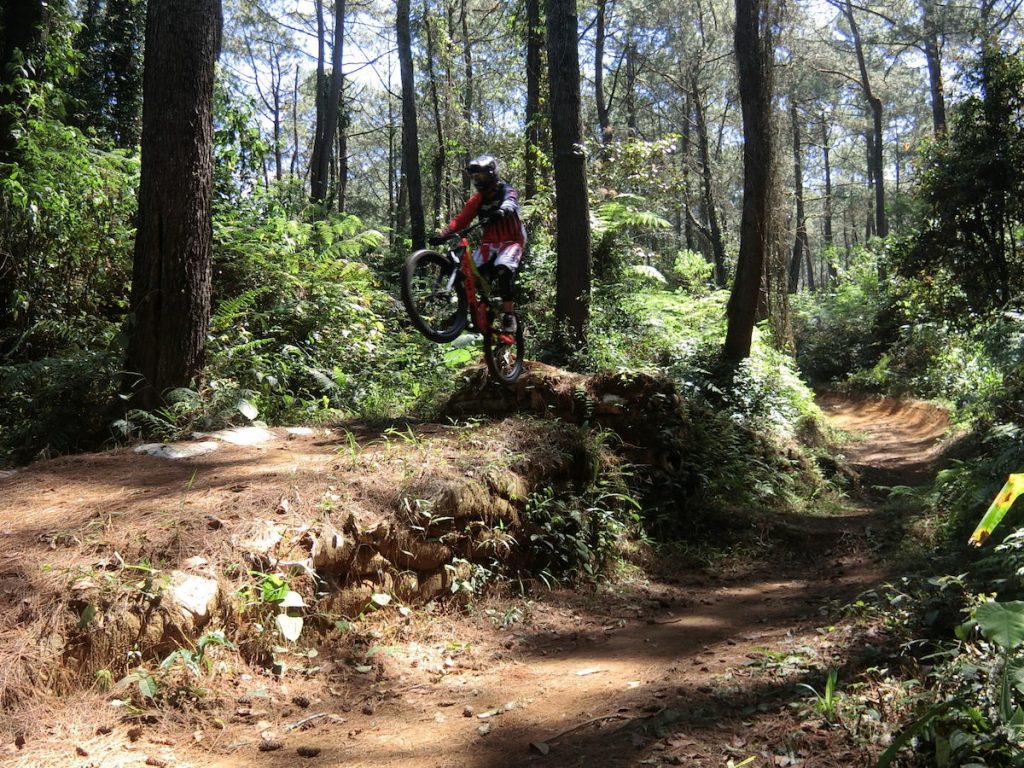 A unanimous thumbs up from our group with regards to the well-sculpted berms. Kudos to the trail maintenance crew!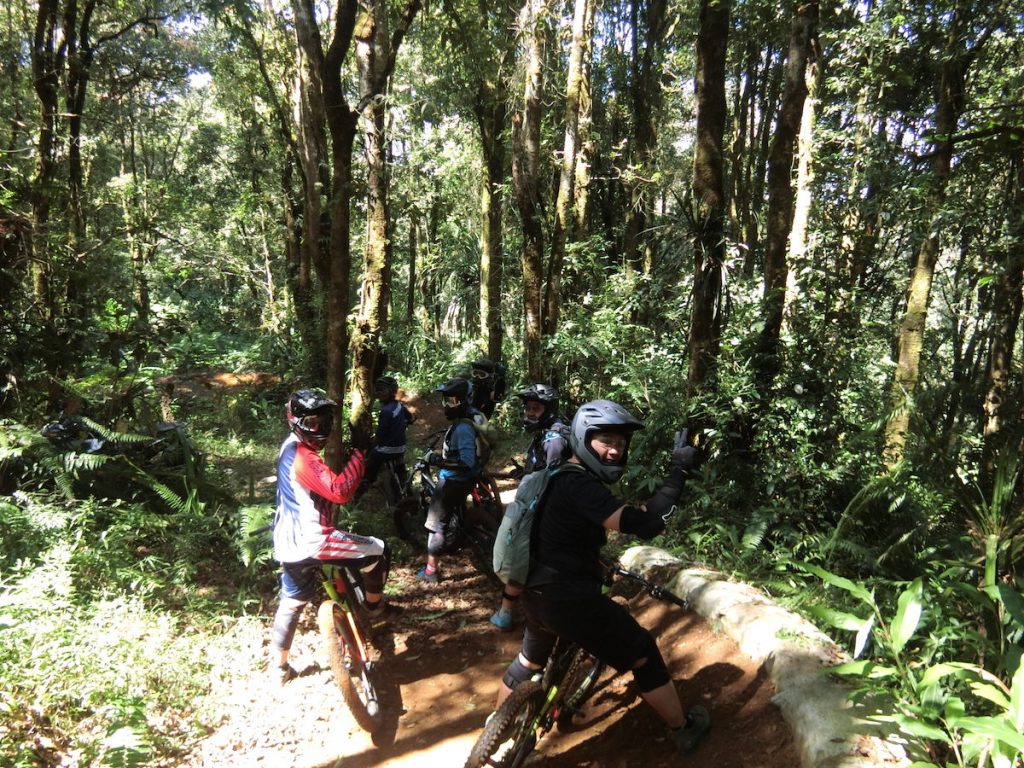 Here is me, blazing down in my usual careful but steadfast manner.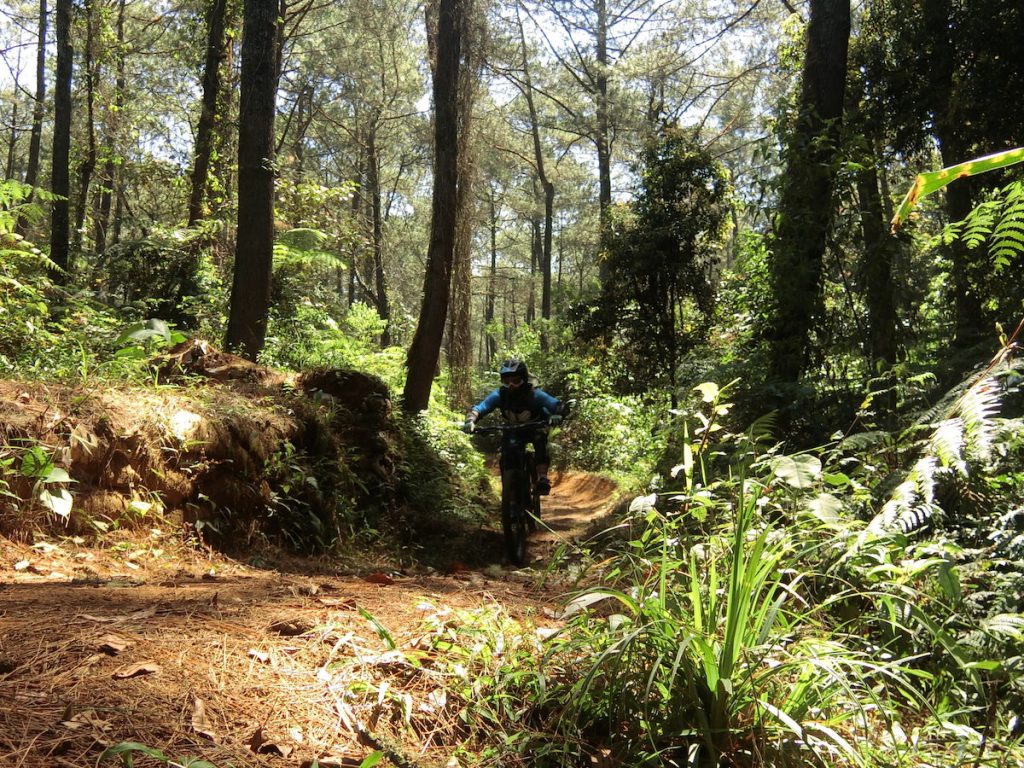 This is where the two trails end. Good to know that there are various simple Food & Beverage stalls there to cater for the hungry riders!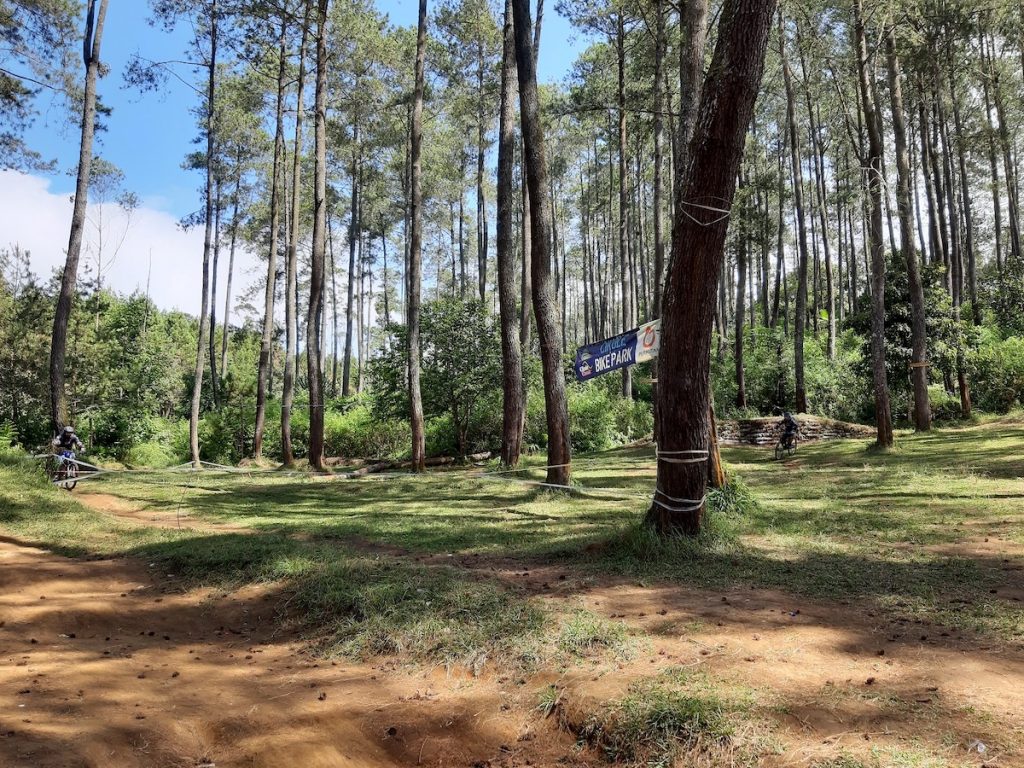 All in all, we did a mixture of these two trails – 8 times the first day and 5 times the next day. On the third day, we were supposed to travel outfield further north to Patuha Bike Park. Unfortunately the writer got struck down with food poisoning during dinner on the evening of the second day, so had to give it a miss, with a not-inconsiderable dose of regret!
All in all, a very fun and enjoyable riding trip with mates! Highly recommended for all gravity enthusiasts. At the very minimum, one's riding skills is guaranteed to level up by the end of the trip, from tackling the various features with added speed afforded by the sloping terrain.
GETTING READY FOR THESE TRACKS
A downhill rig or at the very least an enduro bike (>150mm travel) will be ideal. Body armour including chest guard and elbow/knee pads are highly recommended. Unless your last name is Hill or Rude or Maes etc.
WANNA RIDE CHIKOLE?
For your reference, engaging the guide with the bike-shuttle plus lunch, over the 3 days, cost each rider S$170. This excludes airport transfer, which we settled ourselves. If all 3 days are to be spent at Cikole, it will be slightly cheaper at S$150.
To experience these Indonesian downhill tracks, contact Chandra Ariavijaya at his Facebook Page.
Here's to more riding ahead! *Braaaaapppp*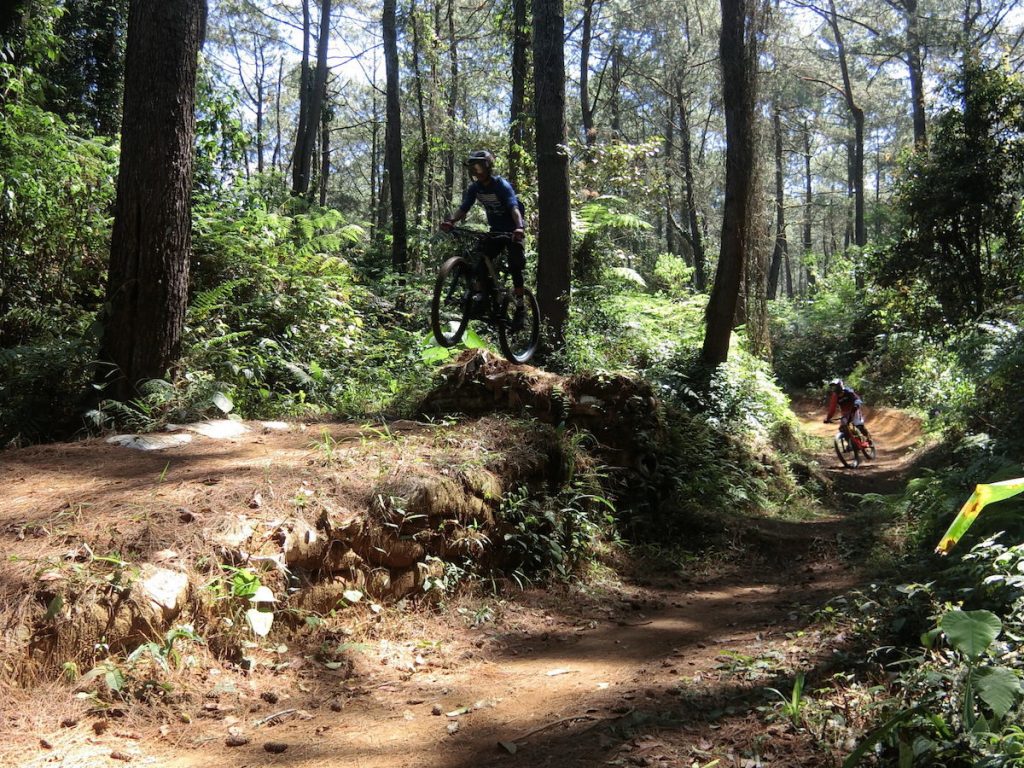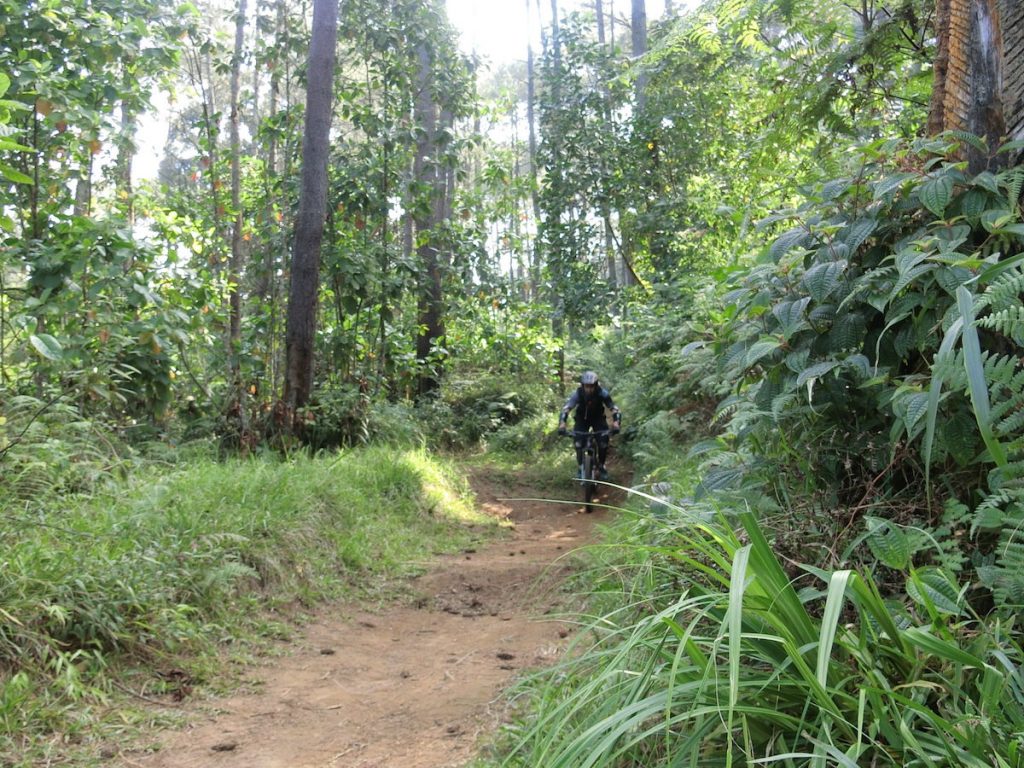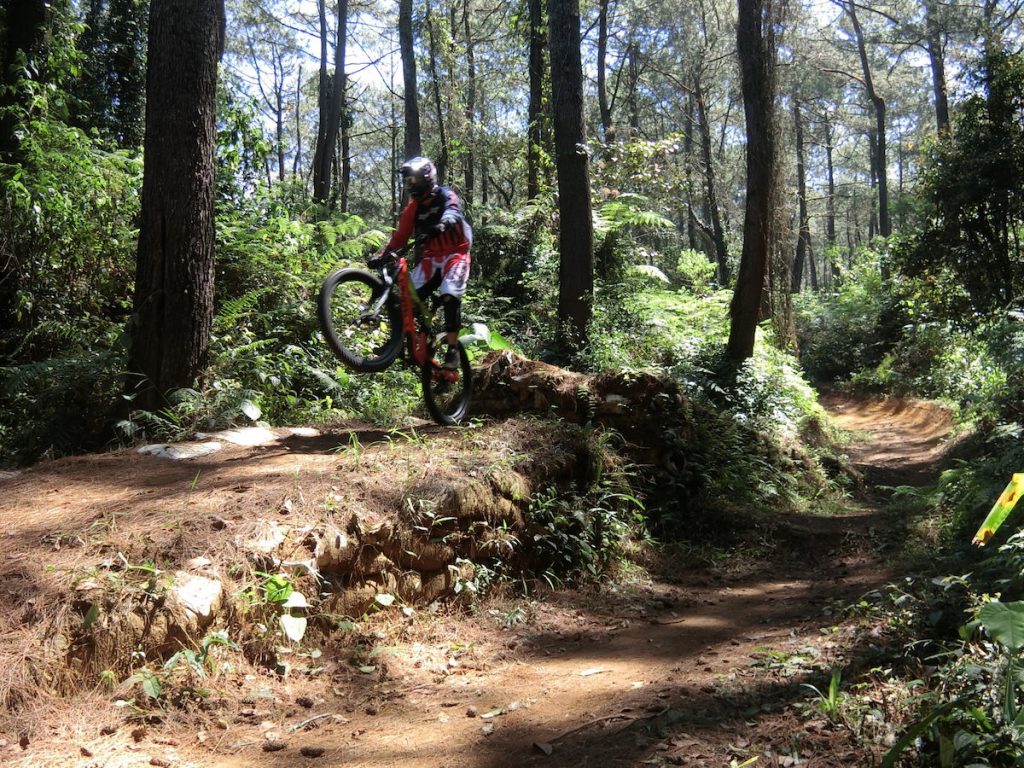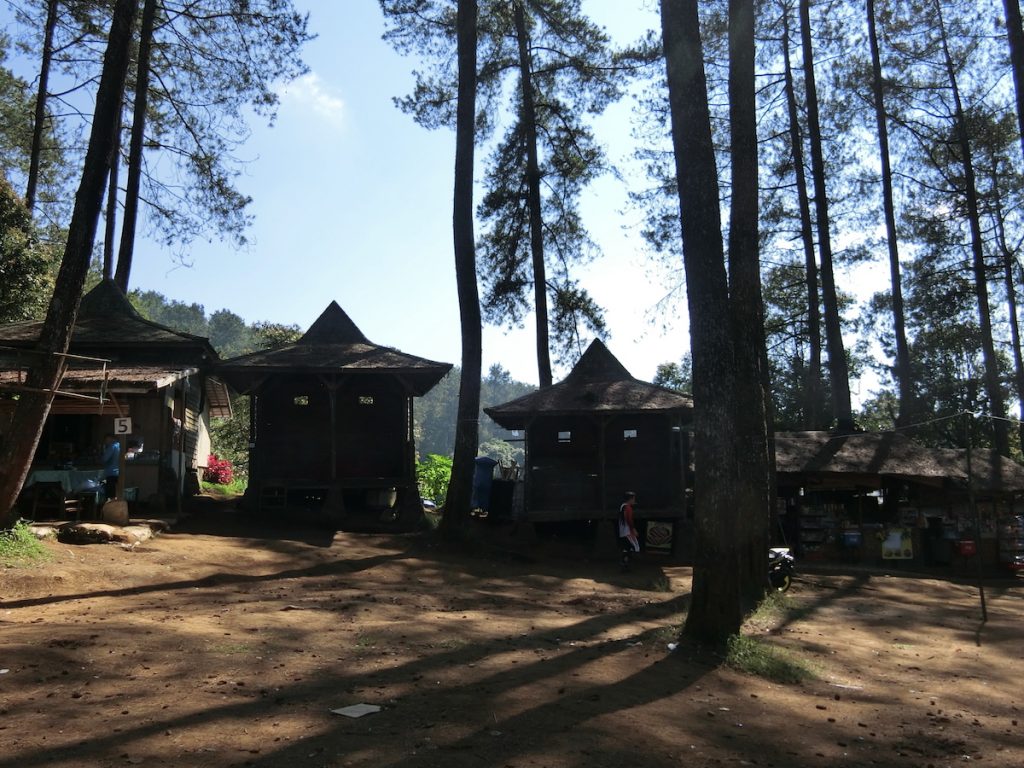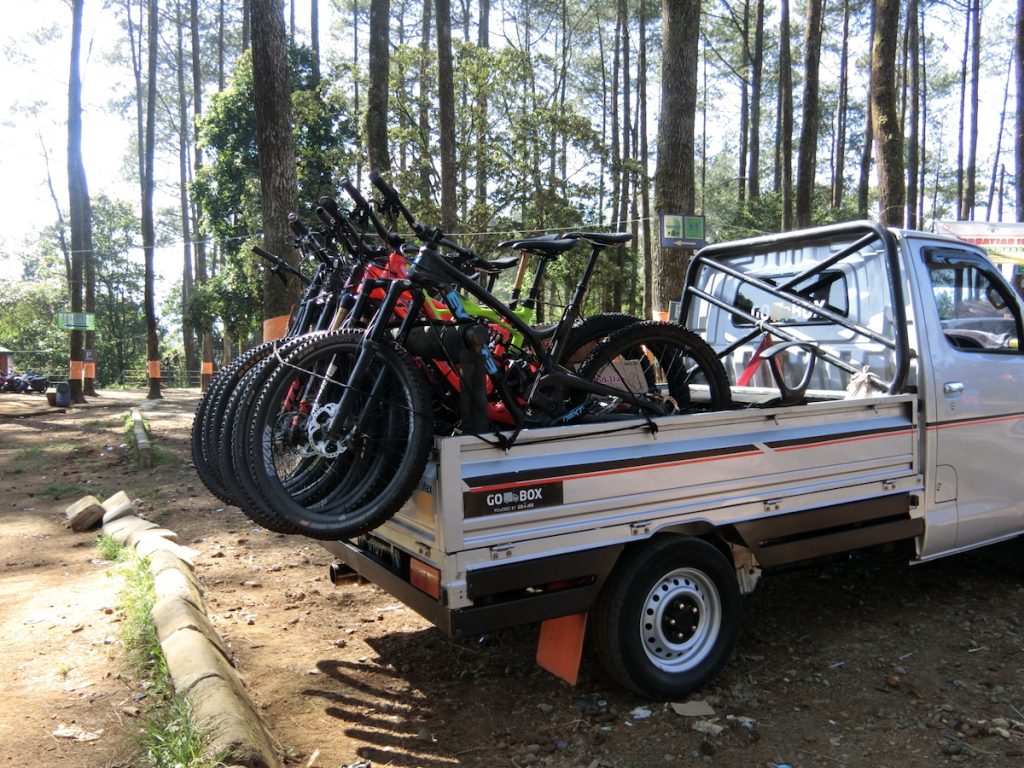 LIKE and FOLLOW us: Bikezilla Facebook Page • Bikezilla Bikers Singapore Group Page • BikezillaSG Instagram • Bikezilla STRAVA
Photos by Axl Ang
Axl is a regular mountain biker who has travelled to many spots around Asia for his riding fixes. With reasonably good riding experience, technical skills and above-average mountain biker's endurance, he loves and enjoyed all the trails he had explored so far. That kind of justify the 4 mountain bikes he currently owns. (Although he insisted they were bought for different kinds of terrain)