Four-part series sees the mountain biker attempt tricks never seen before.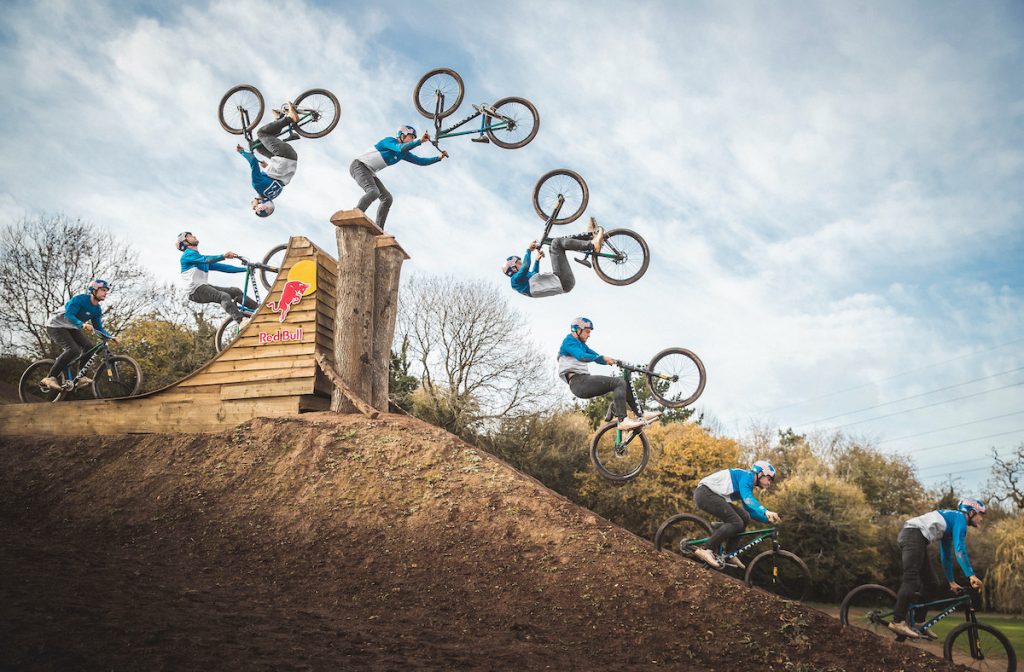 British slopestyle rider Matt Jones has attempted to tear up the mountain bike rulebook in his first Red Bull TV Series Design & Conquer .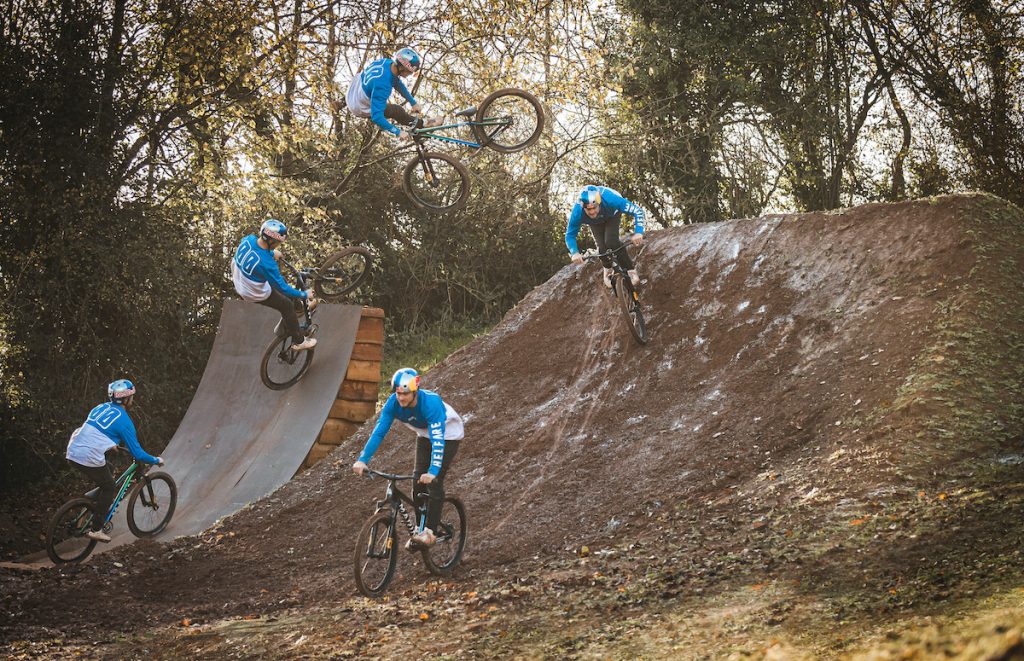 The new four-part series, in partnership with Ford, showcases the hours of dedication, pain and suffering that go into taking new, world first bike tricks, from ideas to reality.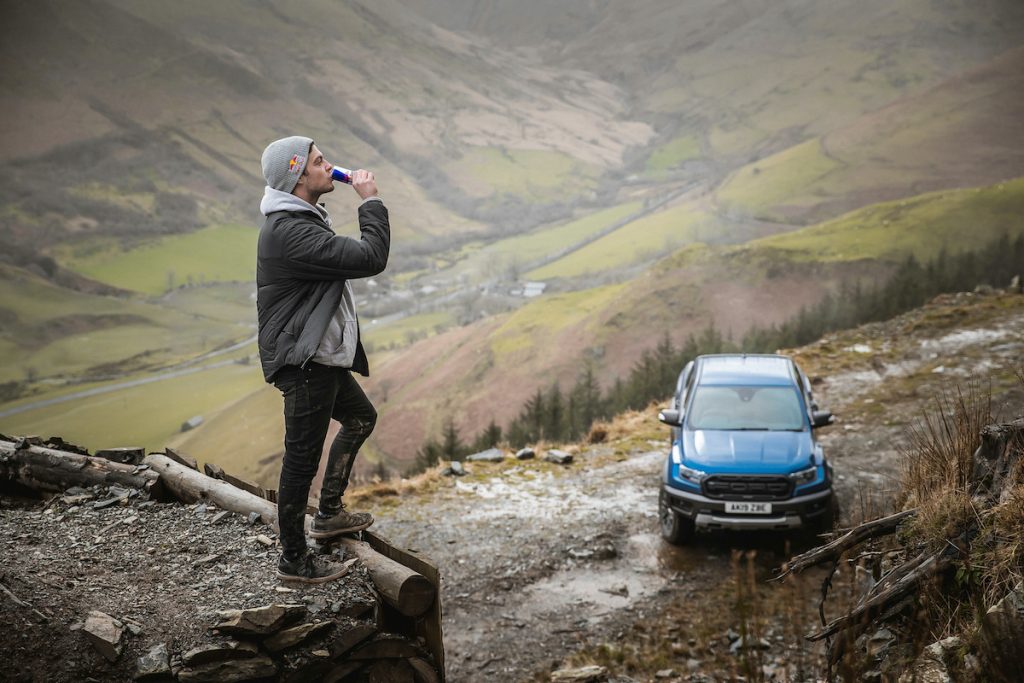 Watch all the episodes on Red Bull TV now.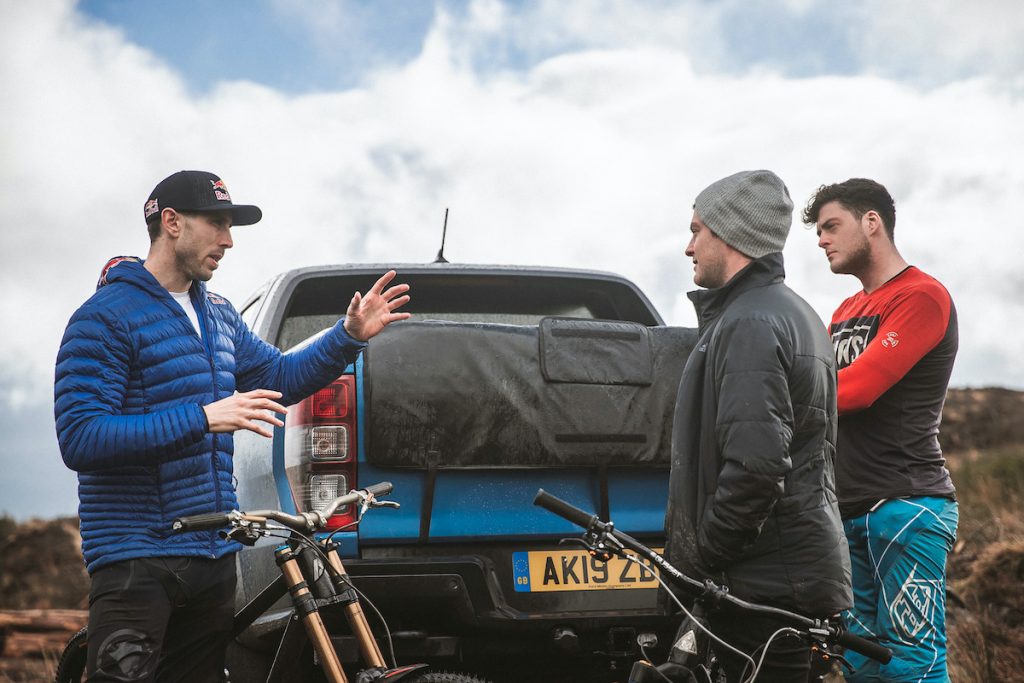 The trio of tricks that Jones dreamt up were: Running Gainer, Hitching post to front flip and 720 Tuc to Bar.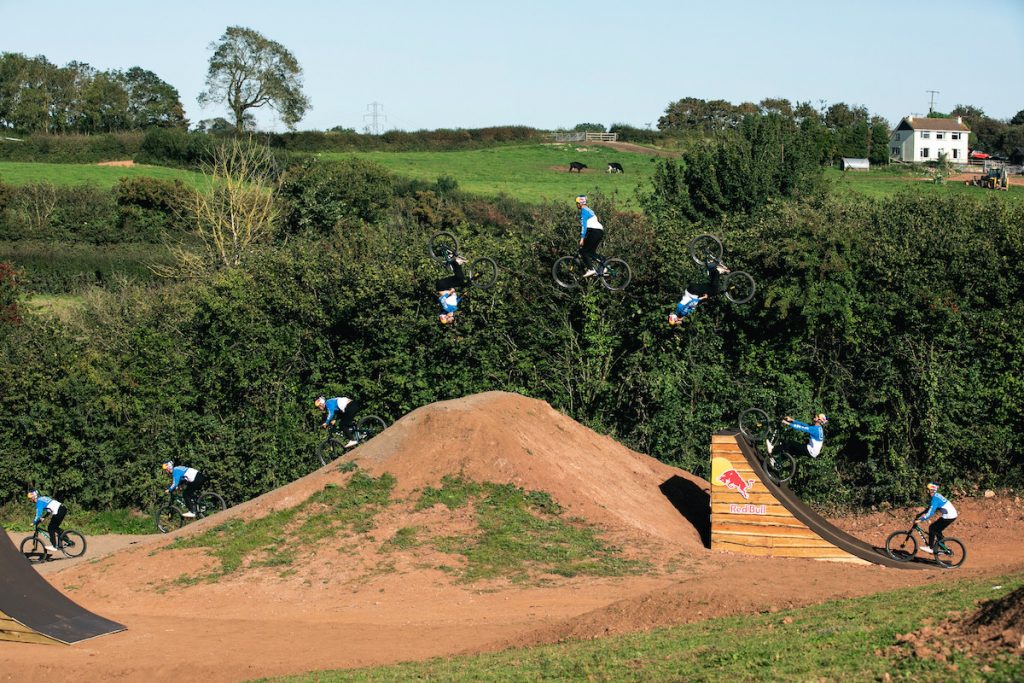 Jones worked with twin brother Jono as well as getting tips and advice from fellow British riders Gee Atherton and Kriss Kyle on how to mentally and physically achieve his goal.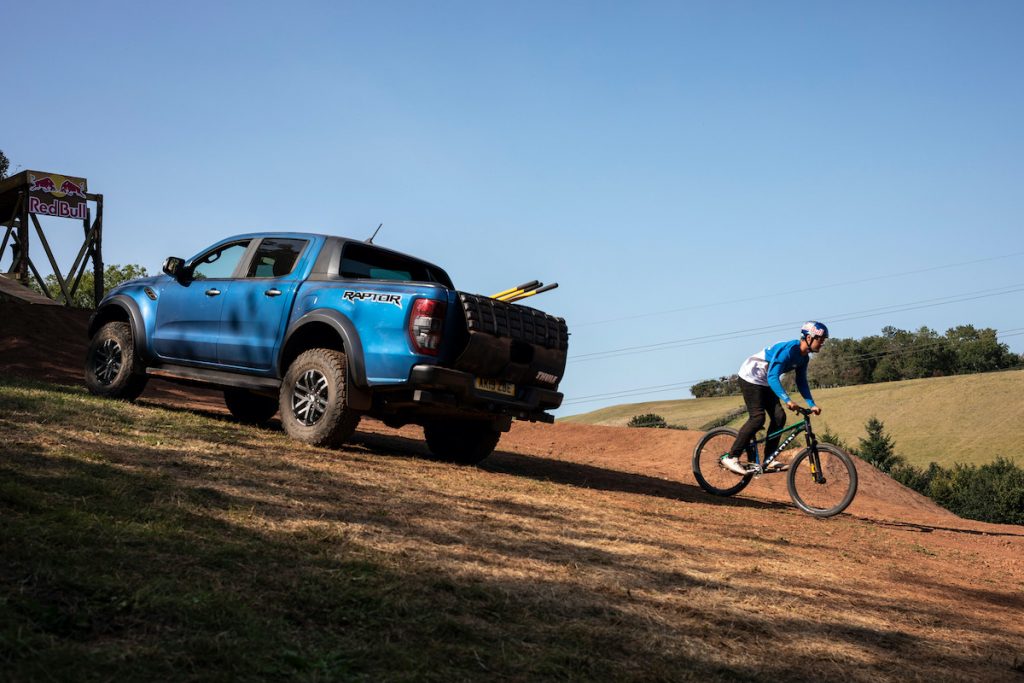 In order to land the tricks, the British star had to overcome obstacles in engineering, mathematics and physics along the way. It took months of practice and hundreds of failed attempts.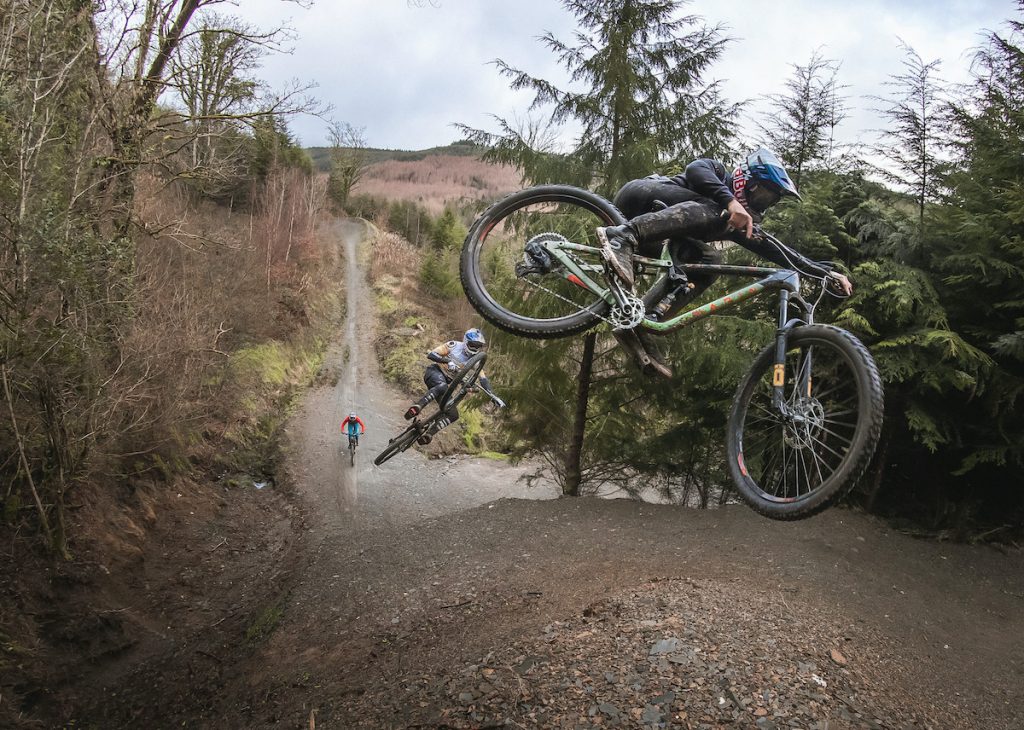 At one point, Jones spent a day jumping off a swimming pool diving board on his bike to practise the turns in the air.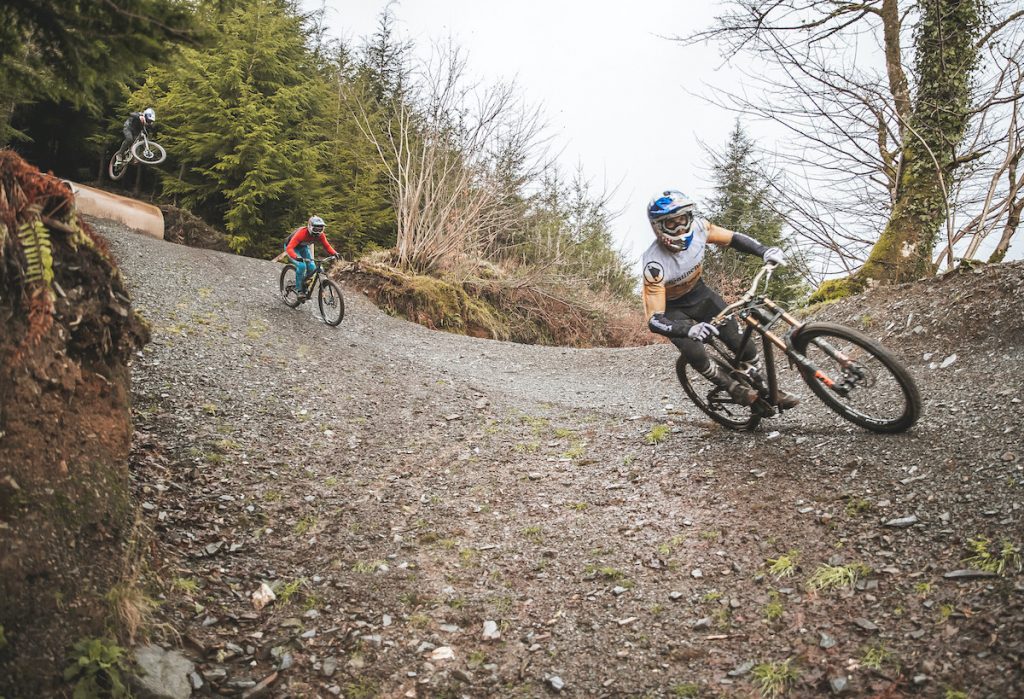 The final tricks were attempted at a custom-built course on a compound in Devon, England.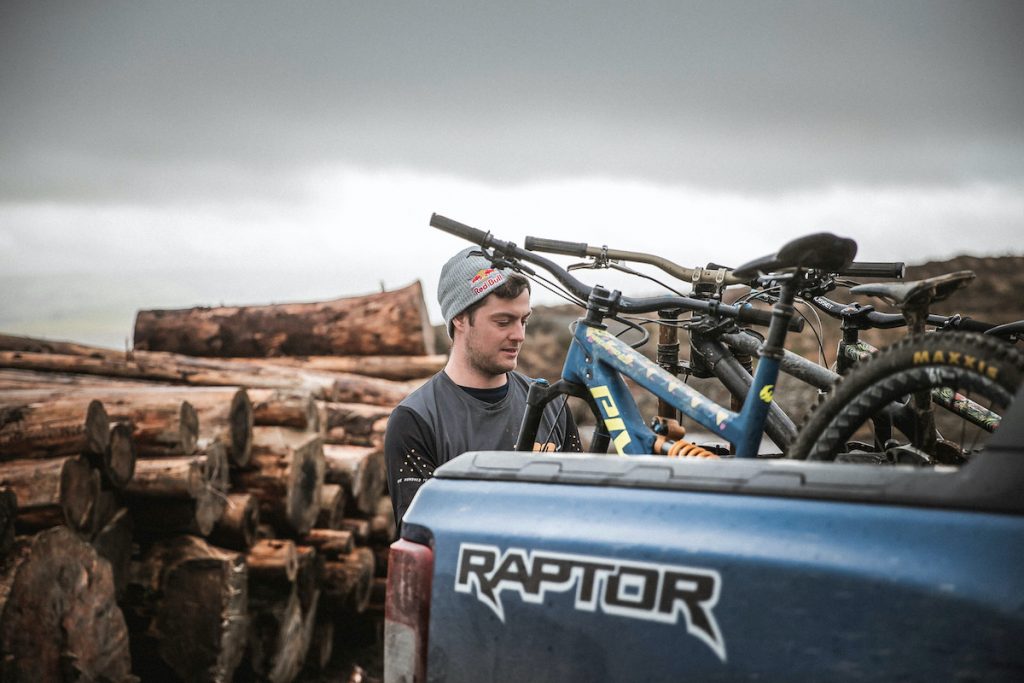 THE LOWDOWN ON DESIGN & CONQUER

We caught up with Jones to get the lowdown on his most ambitious project yet.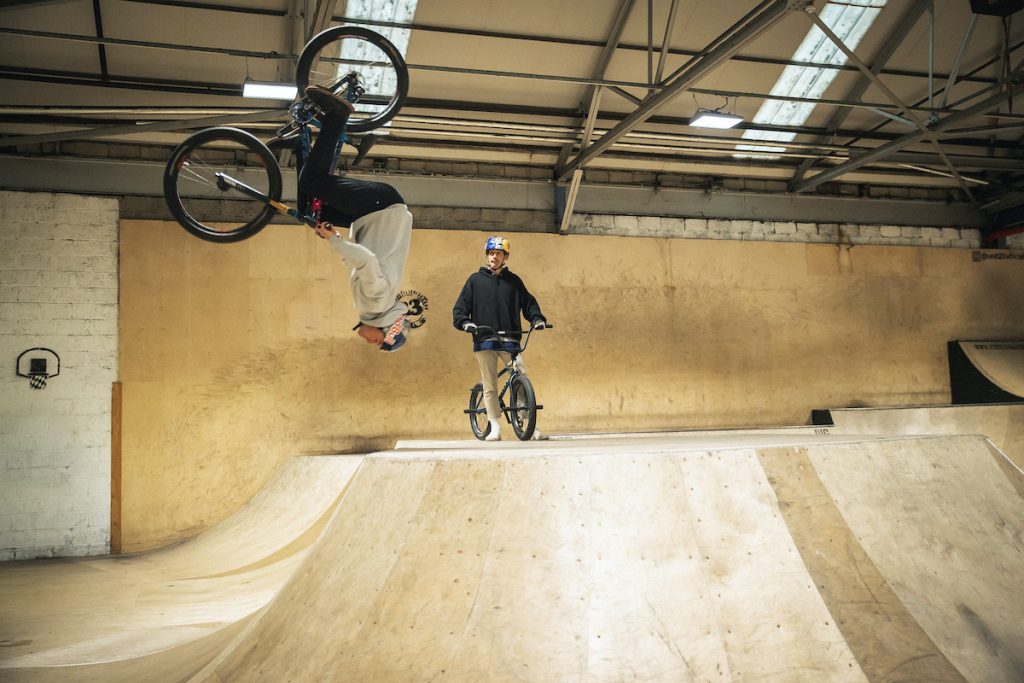 What was your inspiration for the project?
I'm always thinking of ideas and what's possible on a bike but usually my ideas disappear as quickly as they come because I know that there's not the perfect jump out there to do them on. The opportunity arose to build a course, meaning I could think outside of normal slopestyle tricks and attempt some dream tricks, taking my sport to the next level. Both of the ones I'm attempting have been in my head since Frames of Mind, so for at least three years.
What was stopping you trying them before?
I really wanted to put it into a proper production and not let them be lost as an Instagram clip. The stars aligned and I thought now is the time to train and make it happen – especially the gainer. That's an idea I've had for a long time and I knew I just had to pull the trigger on it – I was almost paranoid that someone was going to beat me to it. It's a slopestyle trick that anyone could have tried, especially as it's off a drop into a landing. I can't believe no one has done it but then again I can because it was so hard compared to what I thought.
Is that the first time you've ever had to take your bike to a swimming pool to practise something?
Yeah, 100%. People were confused. Some people don't ask, they just frown. Other people want to know everything. The swimming pool was super helpful but it wasn't actually the full ticket. It made me realise I could flip backwards while moving forwards, put my feet on the pedals and grab a grip, but adding the weight of the bike, and the fact that I actually had to run and swing the bike off the side of something, meant there was a lot more to figure out, which took forever. I didn't land one until going down to Devon. I took my airbag, pulled one there and then did it to dirt the next day. I only did it once and I'll probably never do it again.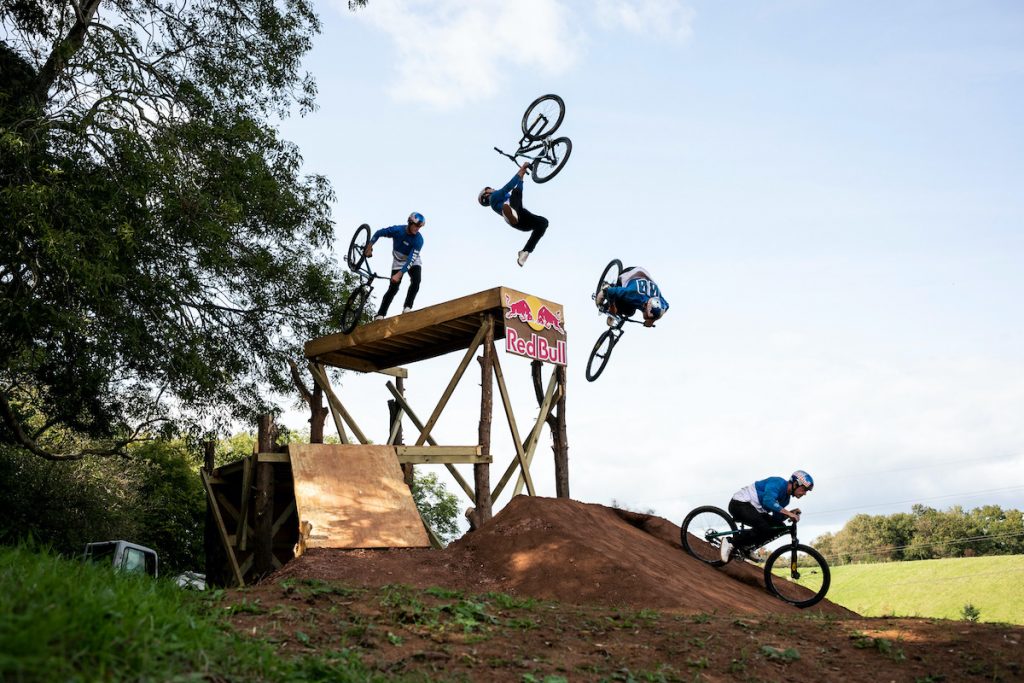 The series also saw you visit Gee Atherton and Kriss Kyle to get some advice. Have you ridden with them before?
Yes, but I've never seen Kriss ride Unit [23]. It is his second home – he even lived there for years in the park. That was next level; he's unreal there. I've always thought it was a treat seeing people ride their local jumps on a mountain bike, but seeing Kriss ride Unit blew my mind – it was sick.
What advice did Atherton have for staying strong mentally?
It seems a cliché but believing you can overcome fear and doubt at any point in life means you can do it again. That's how Gee Atherton calls upon his struggles to win races, knowing that he's won those races. It's super interesting. I had loads of doubt because I'd never done loads of these tricks – onto an airbag isn't truly pulling it or landing it. I did have to believe in my vision – if I thought of them and visualised them working, they are possible. All of it took more perseverance than I thought, which makes it feel more like a win, but it also consumed so much time that there are a lot of tricks that got away from that edit that I'll have to put in another one one day. But you can't win – it's always been the same. Either way, I'm stoked with putting two new super-creative tricks in one video.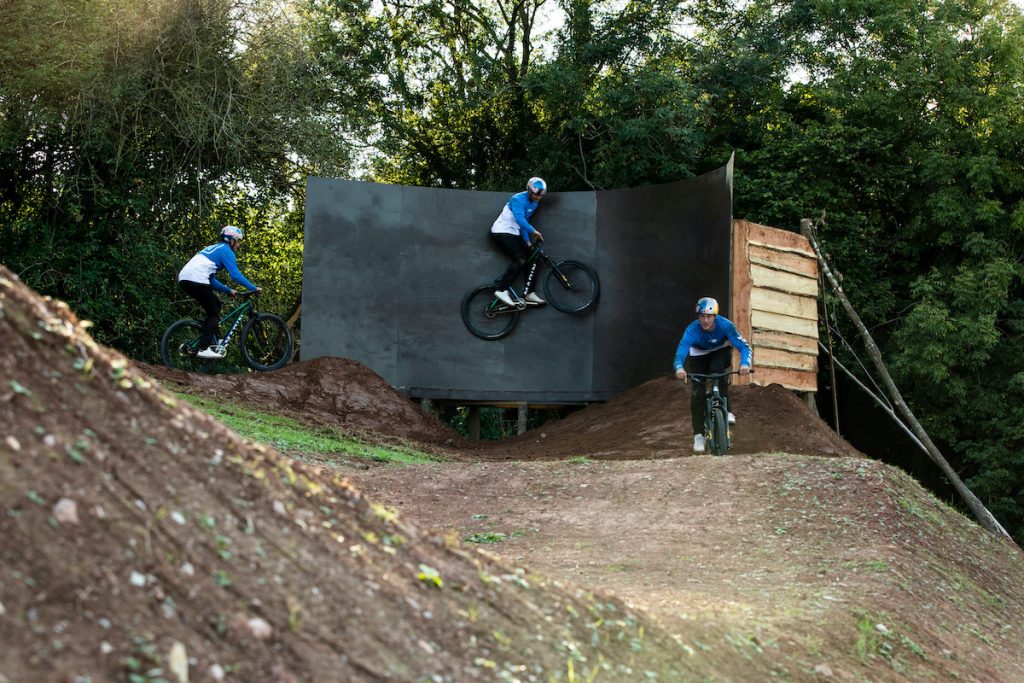 Was this a lot harder, mentally and physically, than your first edit, Frames of Mind?
Yeah – it became a less rounded mountain bike video and more of an experiment figuring out how to do these things that I'd called out. Having the behind-the-scenes series made it more difficult because I'd claimed "I'm going to do this, this and this" from the start. I had to deliver that – there was no scope to change my plan or come up with something different. I had to deliver on my promise and that's a good lesson learned – sometimes it's not as easy as saying it, but I managed it.
Do you think you'll try either again in a competition or an edit?
I'd love to do the gainer in a competition run. It's such a crazy feeling of getting on a bike blind upside down with no hands or feet on.
There was one trick that didn't make the cut – the 720 no hander to barspin. Is that still on the table?
That's quite a complex trick as well, but it's one that another slopestyle rider might do and I want to be the first. You need a good amount of air time and that jump down in Devon was perfect. I ran out of time for this video but I've called it so I will do it.
LIKE and FOLLOW us: Bikezilla Facebook Page • Bikezilla Bikers Group Page • BikezillaWorld Instagram • BikezillaSG Instagram • Bikezilla STRAVA • Bkezilla Cafe Chiang Mai
Photos, video and story by Redbull