FABIO WIBMER CREATES ACTION SPECTACULAR OVER 4 WEEKS AT HIS INNSBRUCK HOME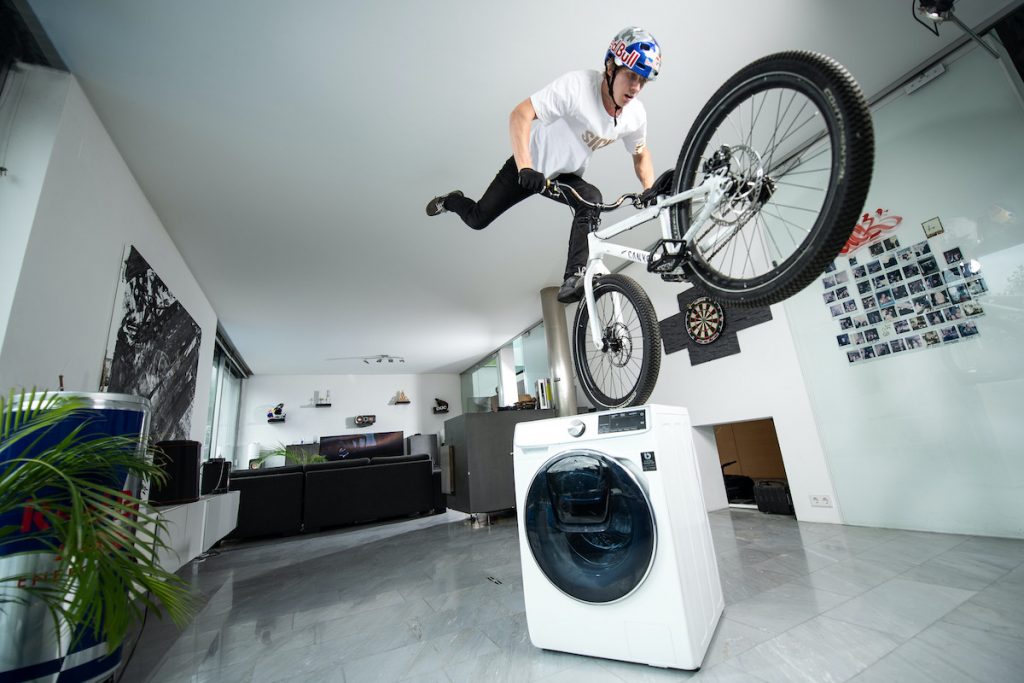 Austrian trials rider Fabio Wibmer has spent the last four weeks creating cool tricks at his pad for a new inspirational Home Office video.
WHAT GOES ON AT FABIO'S HOME
Wibmer's home office looks a little different than your average Joe: his office chair is his bike saddle and his job is to ride – with a scary roof jump just for starters.
When 24-year-old Wibmer "works" from home, you can also expect backflip drops out of the window and skilful balancing on a self-built see-saw.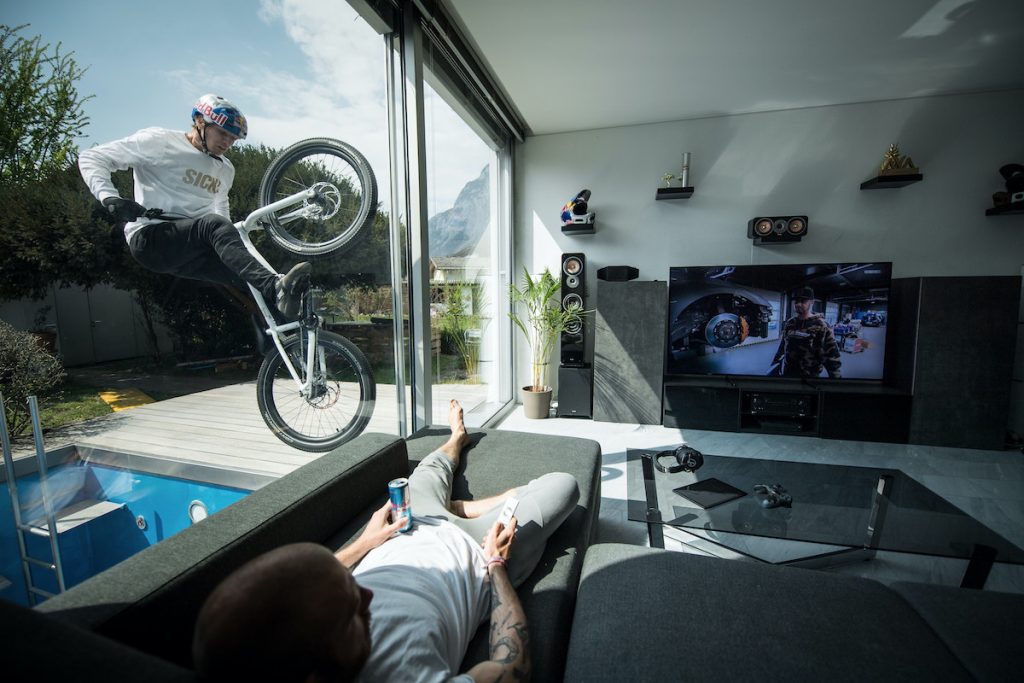 Wibmer engages in the everyday life of his roommates during lunchtime or an afternoon yoga session as well as taking out the trash or helping with the laundry.
Wibmer's career has been fuelled in part by Scottish legend Danny MacAskill with Home Office showing similar dedication after being shot over four weeks.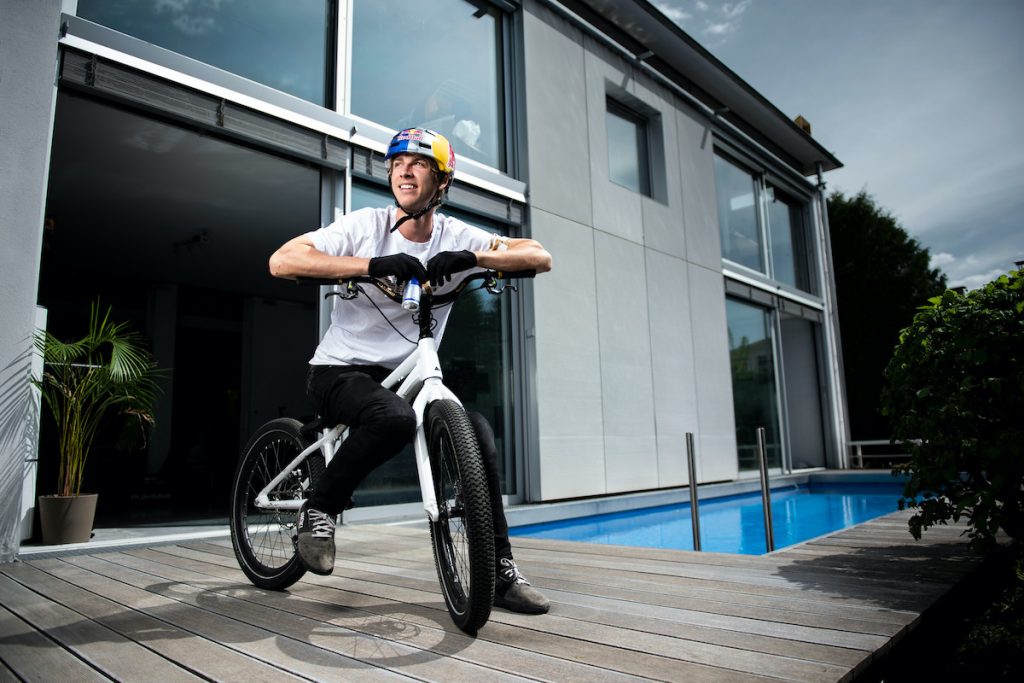 He revealed: "As we could only shoot in the house and garden, we needed to plan everything, try everything, to see what would and what would not work. For some tricks, we needed more than 600 tries."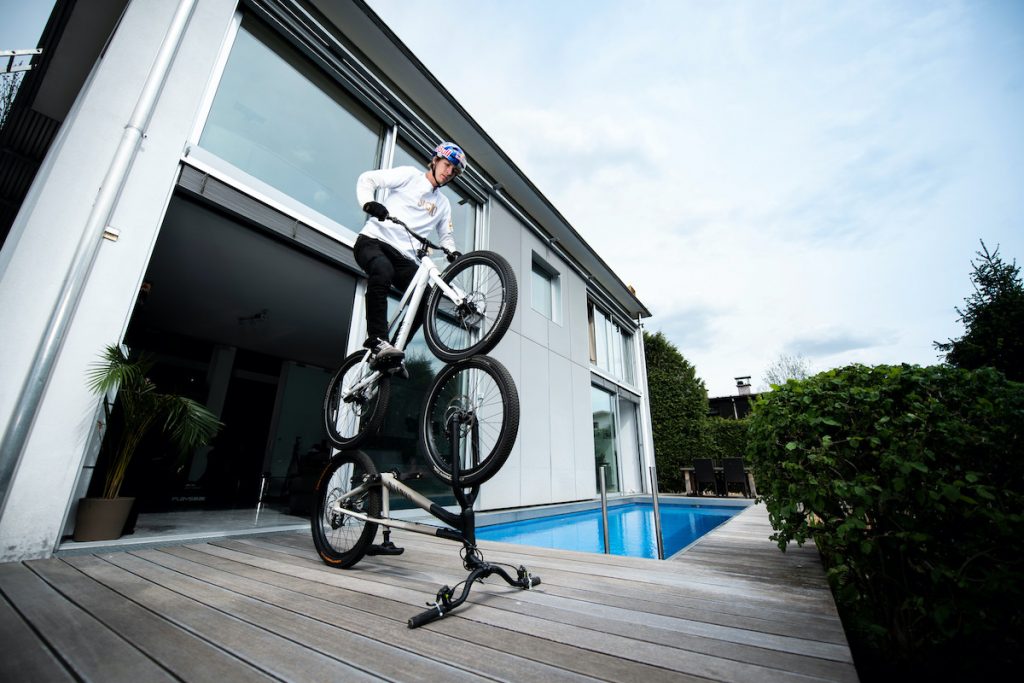 Wibmer, who has also done jaw-dropping projects like Wibmer's Law since 2015, added: "We knew we wouldn't be allowed to leave the house for a while, but we wanted to put something together which would let people take their mind off of things, even if just for five minutes – to put a smile on their faces."
LIKE and FOLLOW us: Bikezilla Facebook Page • Bikezilla Bikers Group Page • BikezillaWorld Instagram • BikezillaSG Instagram • Bikezilla STRAVA
Video and photos by Red Bull