SAND AND WATER FREEZES TO CREATE UNIQUE BACKDROP FOR DUO ANDREEV AND RIZAEV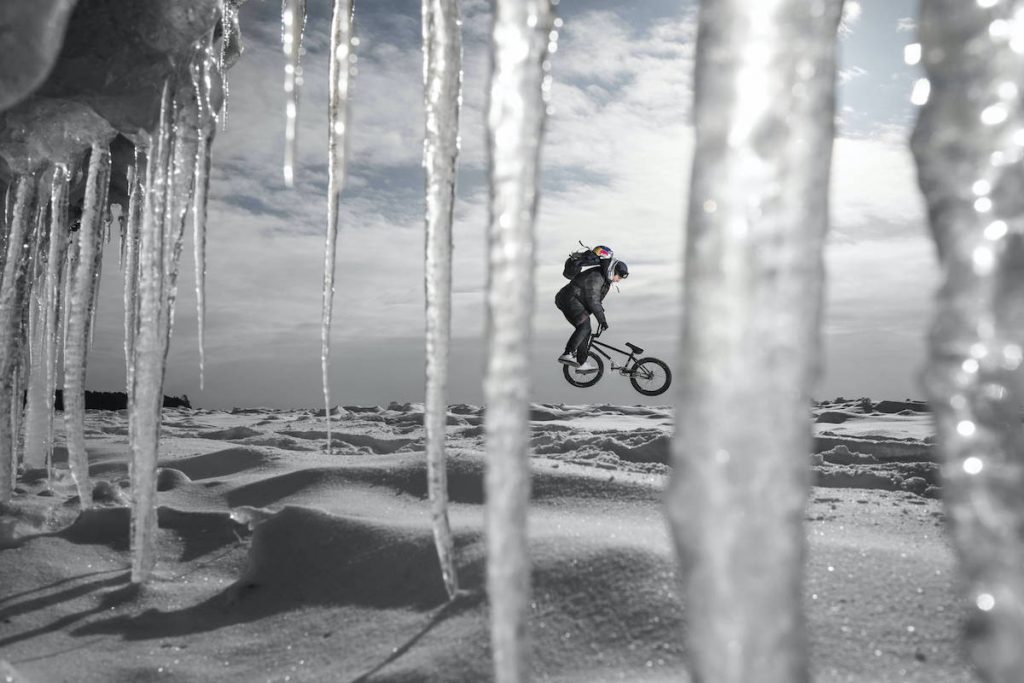 It was a sand castle like no other. Built with nothing but sand and water over the course of the month, in minus-30 degrees it became a frozen playground for Russian BMX duo Kostya Andreev and Irek Rizaev.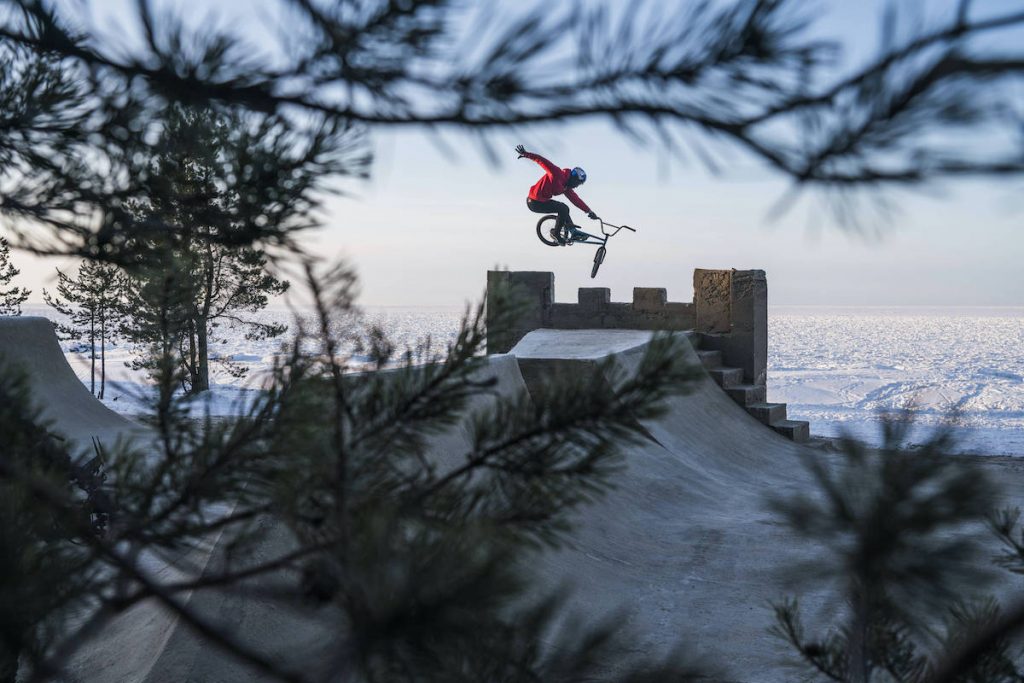 BUILDING A VISION
And the riders defied the elements to unleash a flurry of tricks by Russia's Lake Ladoga for some visually spectacular footage. Here's the geez of it:

• Rizaev had the vision of building a BMX park made entirely of ice but Andreev suggested sand and, from there, a seemingly impossible plan was born.
• A total of four hundred tons of sand and water – the sole ingredients for the stunning park – were used, turning them into the form of concrete in the constantly freezing conditions in north west Russia.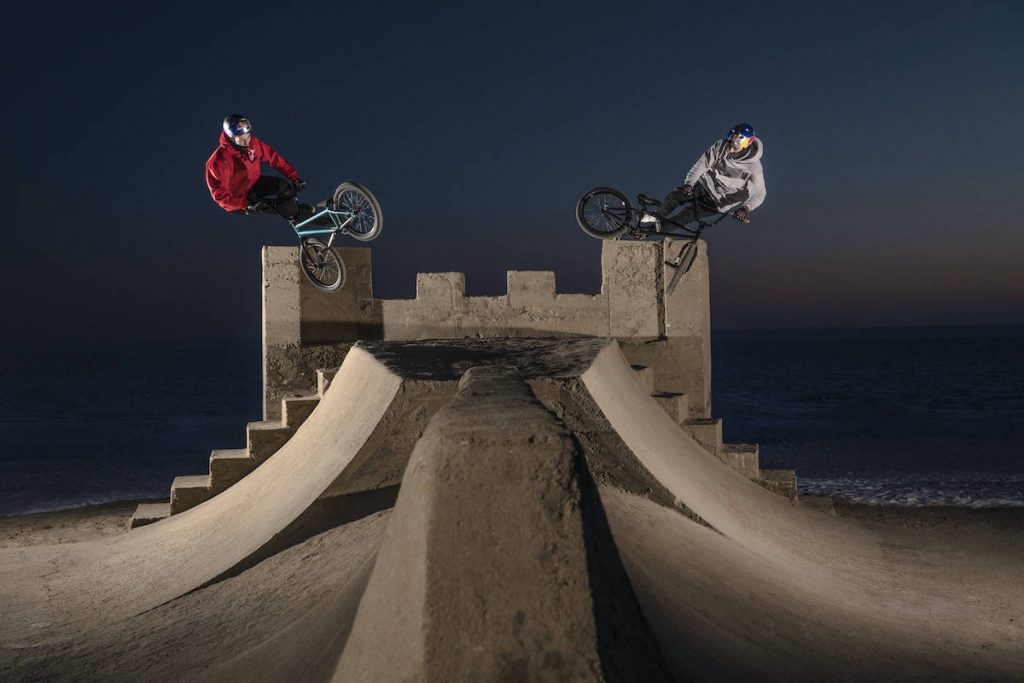 • The huge construction took over a month to build, only a 15-centimetre sand layer built at a time before the water was added. Often, though, conditions were so cold the lake water had frozen before it could even be added to the sand. (Ed: Just over ONE month! WOW!)
• With the creation finished, the pair unfurled all manner of tricks under stunning blue skies, the riders understandably having to dip their feet in buckets of hot water just to warm up after each stint on the bike.
• Of the idea's inception, Rizaev said: "I always wanted to build a park that no one had built before. At some point, I had an idea of building a park made of ice, and then Kostya suggested adding sand for better grip. We recalled how we were kids, and the idea started to take shape."
WINTER SOLDIERS
Meanwhile, Andreev spoke of the difficulties in it reaching fruition: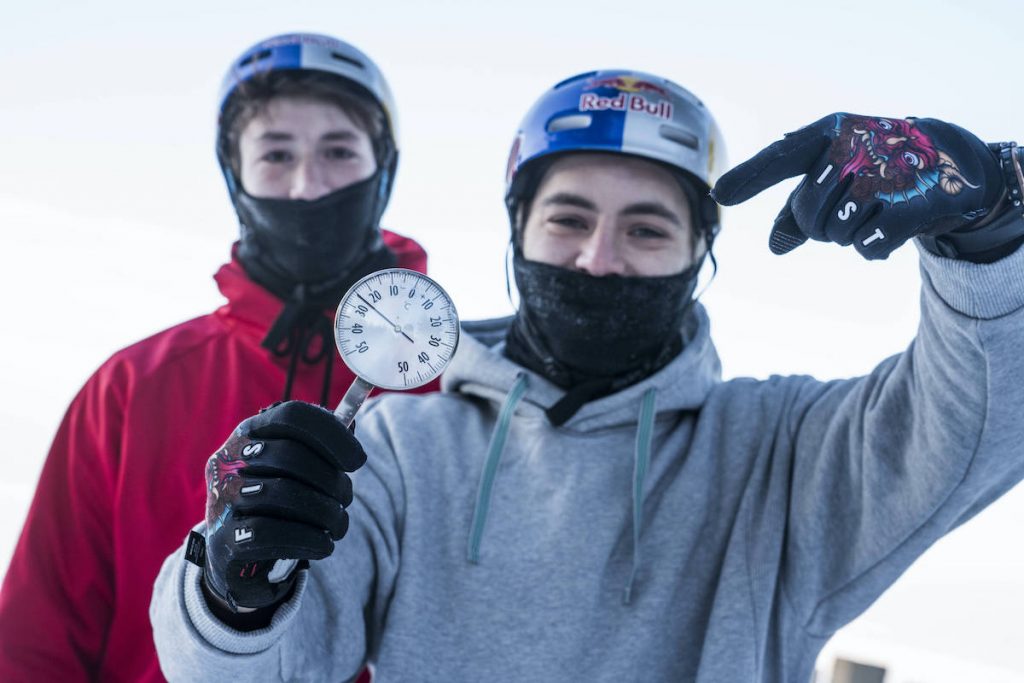 "The very idea of riding at minus 20, minus 30 sounds absurd. Until the very last moment, it was not clear what tricks we could do on such a surface at this temperature. Literally, in a few minutes your body would freeze and your muscles would cease to obey you. I had a feeling I wouldn't be able to do anything at all! "It was a real challenge. The dawn, minus 30 degrees, the bike was freezing, my body was totally disobedient. But every time I managed to do a trick, I experienced a real sense of euphoria. The feeling of overcoming those difficulties was like landing a world first. It is as if you did something that no one else had done before."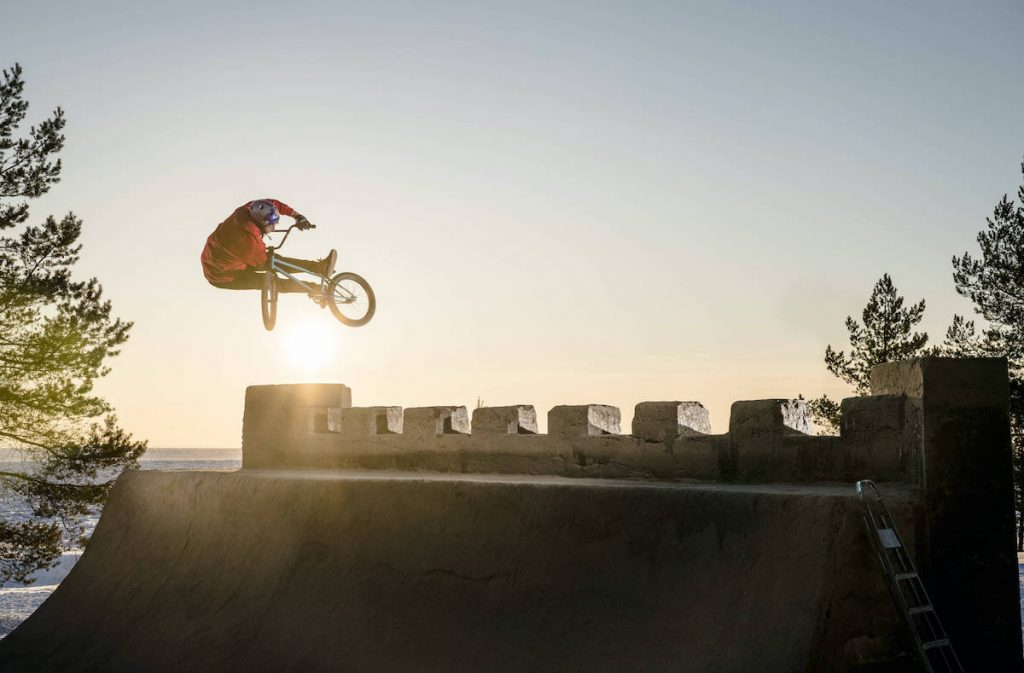 For those who prefer the all action cuts, here's the version:
LIKE and FOLLOW us: Bikezilla Facebook Page  • Bikezilla Bikers Group Page • BikezillaWorld Instagram • BikezillaSG Instagram • Bikezilla STRAVA
Videos, photos and story by Red Bull