HANNAHS SHARE WIN IN FINAL DOWNHILL RACE OF CRANKWORX ROTORUA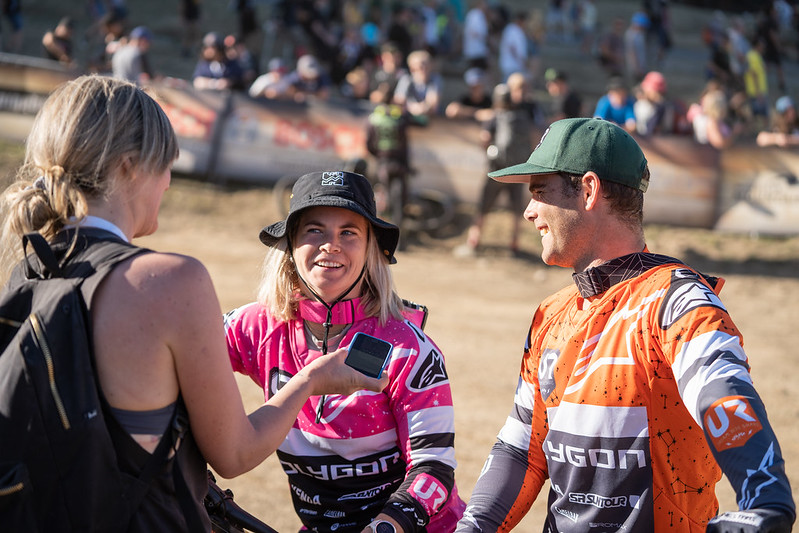 Tracey and Mick make start of international downhill racing season a family affair, with most high profile shared podium
CRANKWORX FAMILY RIDERS
"I feel like we're the Crankworx family riders," said Tracey Hannah (AUS), standing next to her brother Mick Hannah (AUS) in the finish corral of the Crankworx Rotorua Downhill presented by Gull.
Tracey stated it's because they love Crankworx, but the results also speak for themselves.
Between the two of them, dozens of Crankworx podiums across the World Tour over the years. Today, a shared win.
"We're stoked," said Mick. "This is the biggest race we've won together."
Tracey took the first win as the Pro Women charged down Mount Ngongotaha at Skyline Rotorua on the final day of Crankworx competition in New Zealand.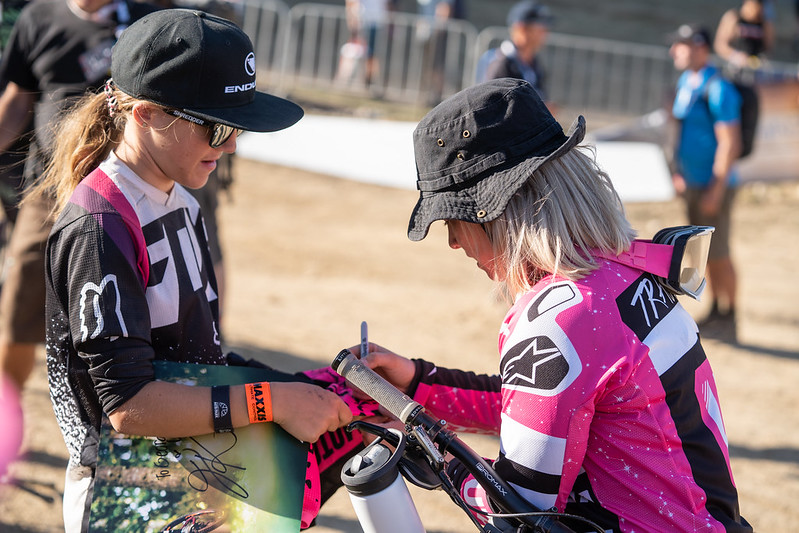 "It's crazy, I wasn't expecting that," she said of her smoking fast 3:32.44, +24.38 seconds faster than second place finisher Jill Kintner (USA).  "I didn't do any other events so I saved myself for this one." 
Tracey both won this race last year and is the reigning Crankworx Downhill Champion.
"It's huge to start off with this race and do well. It kind of boosts you on into the next few races…I'm super excited and definitely a good confidence boost. It shows that I did the right thing in the off season."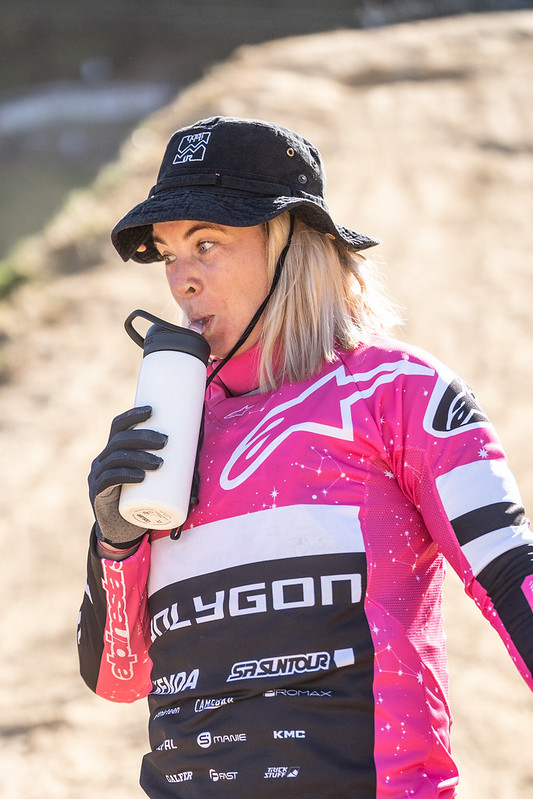 NOT A TRACK FOR CLEAN RUNS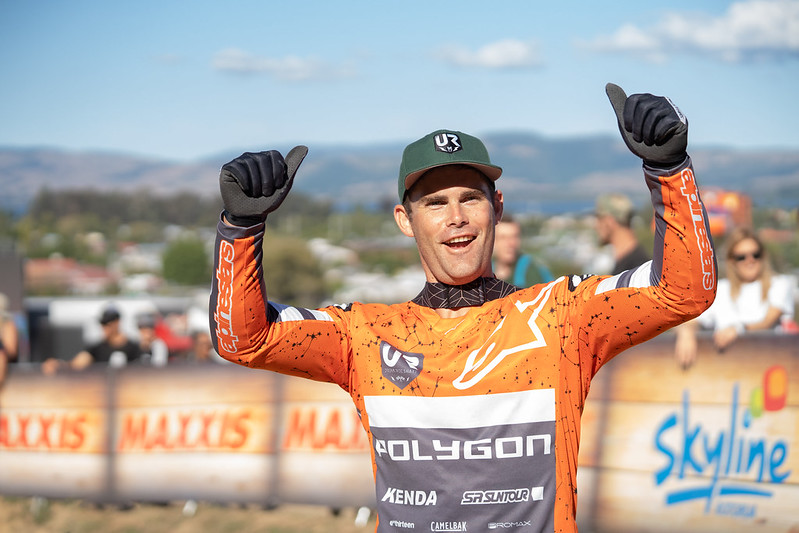 "This is an amazing start to the season," echoed Mick, who dropped in 45 minutes later, clocking a 3:00.16, beating Sam Blenkinsop by just +1.41. "It's a huge confidence booster for me. And it's good to see Tracey's work paying off. She's been working hard this off-season. We've done a lot of runs together this off-season and it's good to see it wasn't a waste."
According to Tracey, stamina and strength was the order of the day today on the track that's kicked off international racing season for the past six years. She said this year was the most challenging, thanks to drought conditions after an incredibly dry February.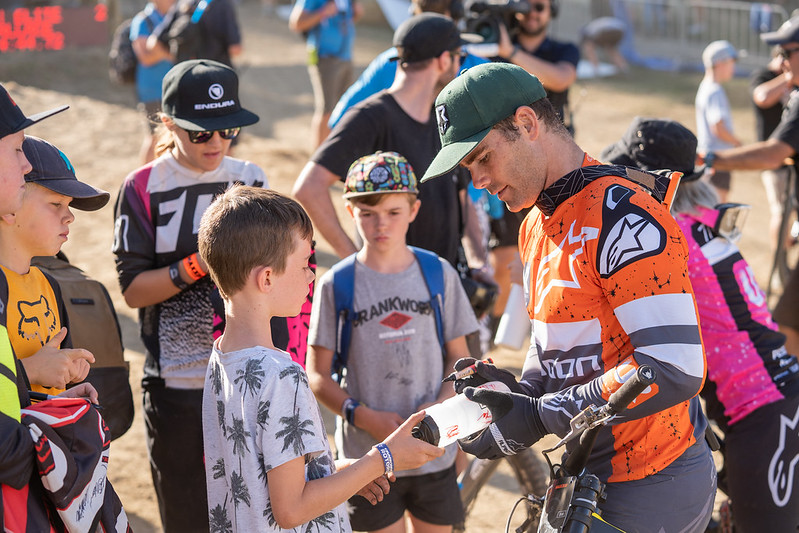 "It's unbelievably physical, and the holes are huge. It's extremely hard to hold on and your legs get exhausted." She added that she did a lot of bike set up over the week with her mechanic. "It's always adjusting your bike, conserving your energy and smashing it on race day."
"My race run was good," said Mick. "I felt like it was actually kind of, not a slow run, but definitely conservative. But I was able to execute all of my lines really well. This track was really hard to do a clean run on so I think that was exactly what was needed today."
RESULTS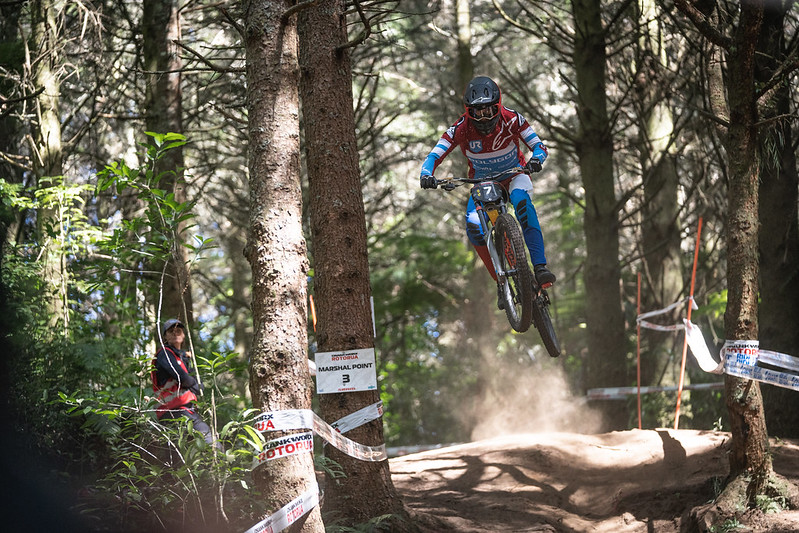 Crankworx Rotorua Downhill presented by Gull
Mick HANNAH (AUS) 00:03:00.160 2         
Samuel BLENKINSOP (NZL) 00:03:01.5703         
George BRANNIGAN (NZL) 00:03:02.540
Tracey HANNAH (AUS) 00:03:32.440
Jill KINTNER (USA) 00:03:56.8203
Vinny ARMSTRONG (NZL) 00:03:57.170
FULL RESULTS: Pro Men and Pro Women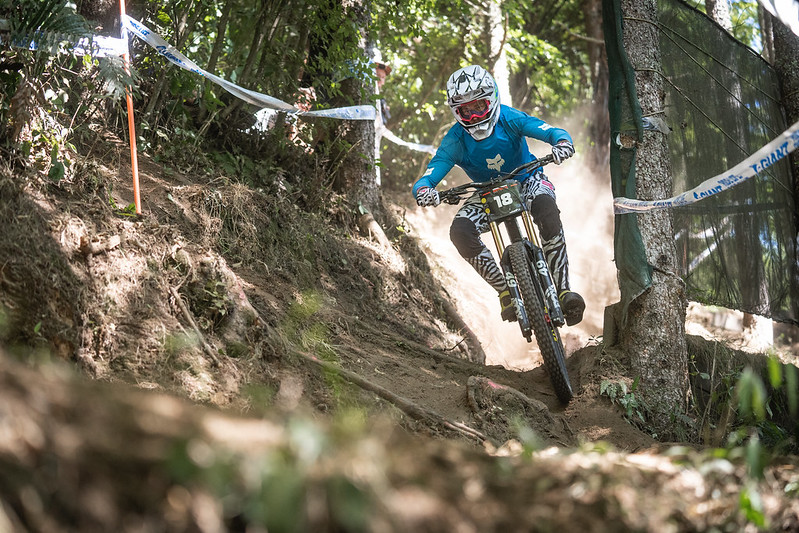 LIKE and FOLLOW us: Bikezilla Facebook Page • Bikezilla Bikers Group Page • BikezillaWorld Instagram • BikezillaSG Instagram • Bikezilla STRAVA
Photos and information by Crankworx