RACHEL ATHERTON BACK ON THE BIKE AND TARGETING WORLD CUP RETURN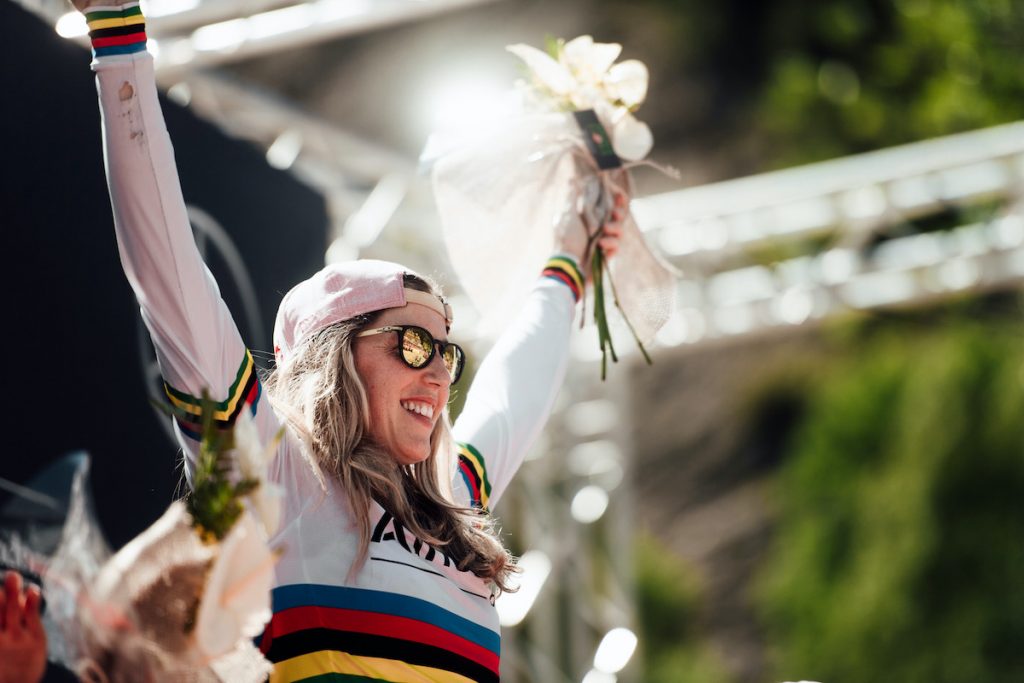 The 32-year-old talks rehab, World Cup return, weddings and new bikes. Rachel Atherton has set her sights on winning her fitness battle in time for the opening World Cup race of 2020 on March 21 in Lousã, Portugal. The Queen of the UCI MTB World Cup scene has been out of action since rupturing her Achilles while competing in Les Gets last July. Ahead of her comeback, Red Bull spoke to the British rider and 39-time World Cup winner about her fear of getting back on the bike, the season ahead, wedding planning, and her new range of bikes.
AN ESSENTIAL CHAT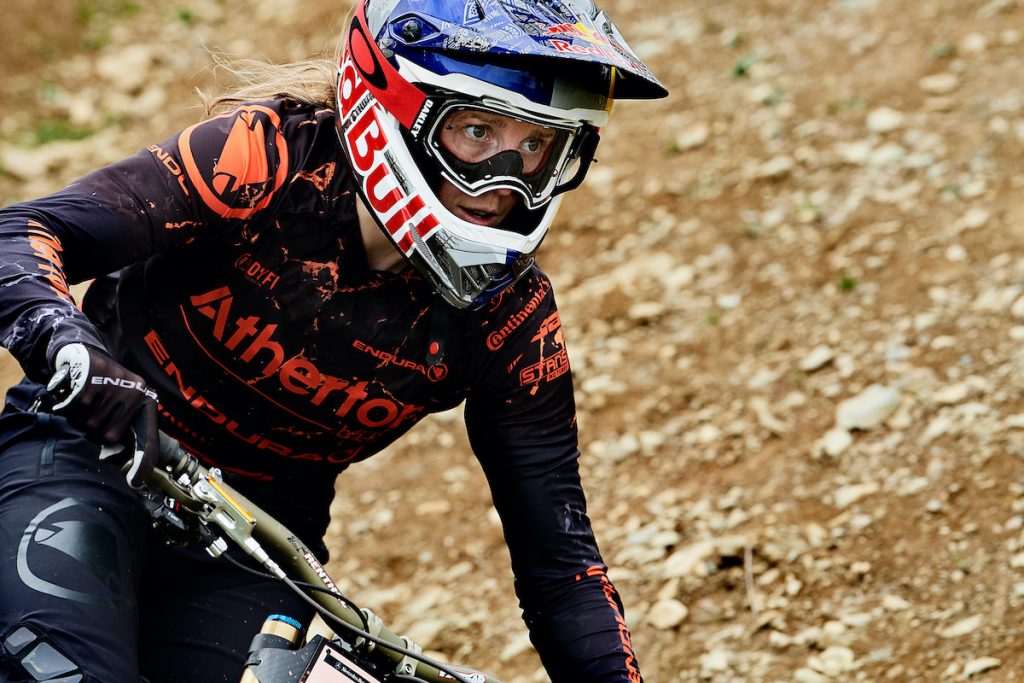 How are you and how's the injury healing?

I'm pretty good. Six months post-surgery for my torn Achilles tendon rupture. It's just been frustrating waiting for the tendon to heal enough so finally I can get back in the gym and start putting the weight on to get the tendon strong and hoping that it's going to be ready for the first World Cup. Now's the time I can really start loading it. It feels like it's been such a long time without riding the bike and I'm really buzzing to get back on the bike. I'm going to be pushing hard for that first World Cup.
How was it getting back on the bike for the first time or were you really nervous?

It was pretty scary! I borrowed my Mum's eMTB and took it really slow. It's just such a bizarre injury with no strength there in the calf. You feel so nervous all the time to do something. Until I've got full strength I can't do any drops or put a lot of pressure on so it's really tentative and slow but just getting out on the bike in the mountains and the fresh air – freedom at last – it's just amazing. Everyone is struggling with injuries online, texting all the time and it's amazing to share the story with them.
Can you talk us through the rehab work you've been doing and how frustrating it's been?

I spent three months in the boot with crutches. At that time, there's not really much you can do, just a bit of movement and trying to keep the swelling down and gradually every few weeks you can make little steps. Being able to walk without the boot was a huge step, putting weight on the foot and on the tendon was really exciting but scary. The first time in the gym doing calf raises, that was really exciting. Being able to have improvement every few weeks is really motivating. It feels a long time until I can ride big jumps and race tracks, but every little goal you reach – being able to do a squat, being able to put the weight up in the gym, that's what you've got to focus on, each day and each week and eventually you'll be ready and fit to ride and race.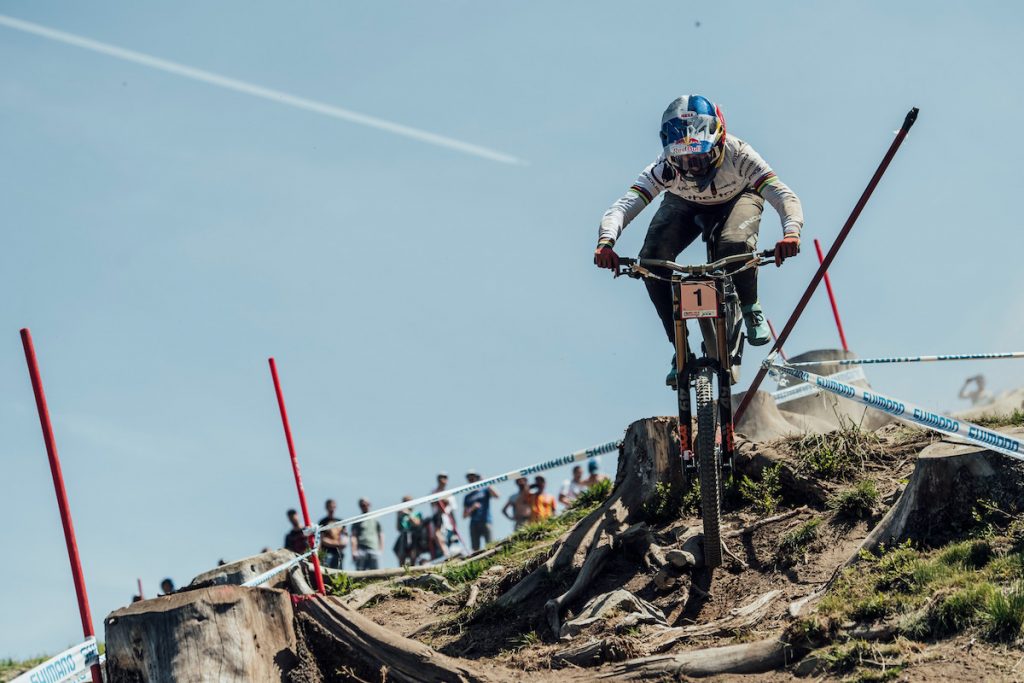 When do you hope to be back competing again? Is it that the aim for the season?

It's been six months and I've probably got six weeks more until I'm back at full strength, fully loading and being able to take the force on that leg and on that tendon so the first World Cup is eight, nine weeks away so it's going to be hard to be fully fit and riding fast and remembering how to race a mountain bike. I've been off the bike for a long time. I'm definitely pushing for it and we're going to do everything we can to get there and be fast. If I don't make it, it's going to be the next race. Either way, I'm going to be stoked to be back on the bike, watching races, seeing what happens this year.
Has your injury made you more cautious or determined for the rest of your career?

I think every injury you have, you learn more. So, it's good in a way because you learn more about your body, you learn more about the recovery and training but also the more injuries you have the more you know how much it can go wrong. So, it's really a balance but this injury is just one of many injuries. I've done it before and I know I can do it again.
What do you make of the calendar and the new stop in Portugal?

The new stop in Lousã in Portugal is an amazing track. Everyone goes there for pre-season training so everyone is really excited to have that track. It's steep and technical and super fun. It's going to be interesting for the World Cup, maybe some rain, maybe some drama like that but I think everyone is most excited to go back to Croatia. It's a holiday place and the sea is amazing. I think it's a good calendar. I quite like having a big gap between races because it can mix things up. If you're doing really well and there's a big gap you know people are training to keep up, and if you're doing terribly there's a big gap you can readjust and get faster so it really makes it quite an interesting year.
Vali Höll is stepping up to the elite for the first time this season. What advice would you give her and how do you think she will get on?

She has a good head on her shoulders. She knows what she's doing. She knows this first year in elite she really wants to focus on school and she's taking her time. But I know that she wants to win a few so I won't be surprised if she wins one or two World Cup races. I think it's going to be a good year. She can't put too much pressure on herself because she has a long career ahead of herself. She says she wants to go slow and finish but if she's racing, she wants to win, the same as everybody, so it's going to be good to see. Seeing Marine Cabirou, she was amazing last year, watching her coming up and Tahnee [Seagrave] and Pompom (Myriam Nicole) and Tracey [Hannah], everyone, it's going to be sick.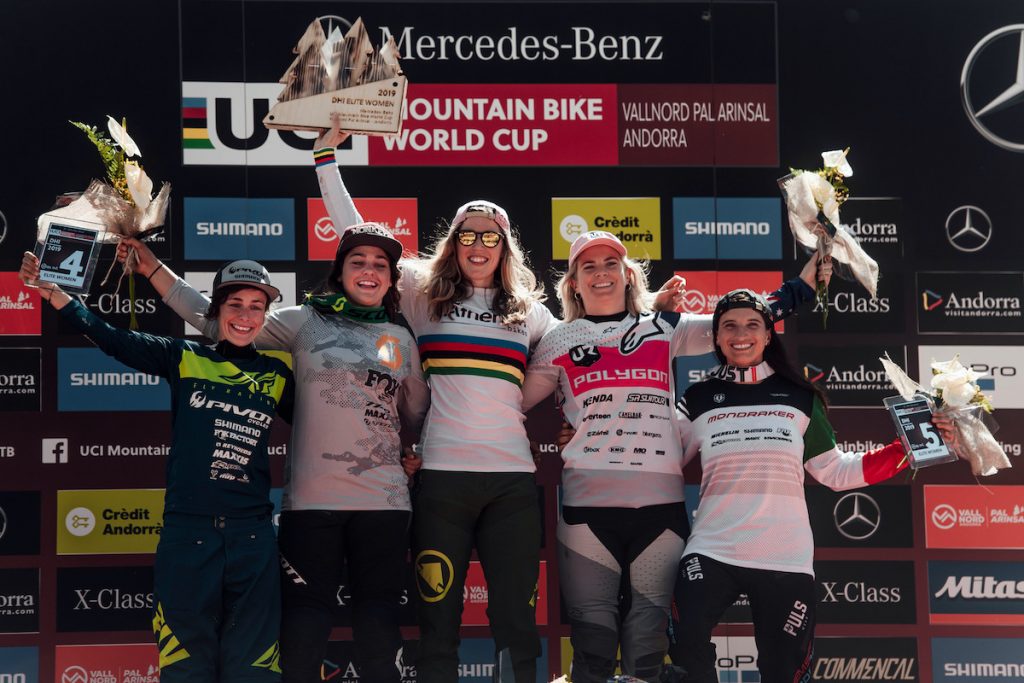 What's harder, standing at the top of a start line or planning a wedding?

Wow, I think planning a wedding is probably going to be more stressful than a wedding because I've done racing before but I've never got married before!
Atherton Bikes launches to the public this year, how excited are you to see the bikes out being ridden around the world?

It's been amazing, but so crazy. Racing, trying to launch a bike company, developing the bike and trying to win the race – everything going on at the same weekend it's so stressful, Atherton admitted. "I can't wait to be riding at a bike park and someone pulls up and says 'what's up, nice bike'. It's going to be really mint and we've got some nice plans in the next few years. I just can't wait. The best thing about it is to connect with people on a different level.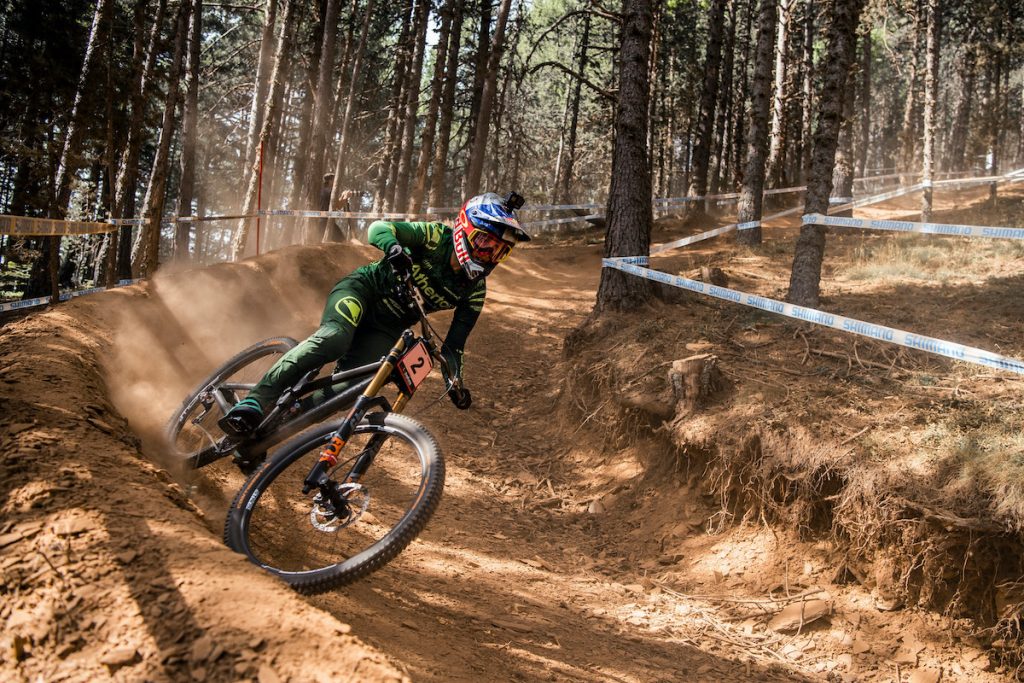 LIKE and FOLLOW us: Bikezilla Facebook Page • Bikezilla Bikers Group Page • BikezillaWorld Instagram • BikezillaSG Instagram • Bikezilla STRAVA
Video, Photos and Interview by Red Bull