DESTINATION: GRAVITY CHINA
CHINA IS CHANGING THE MTB RACE SCENE ONE SENDER AT A TIME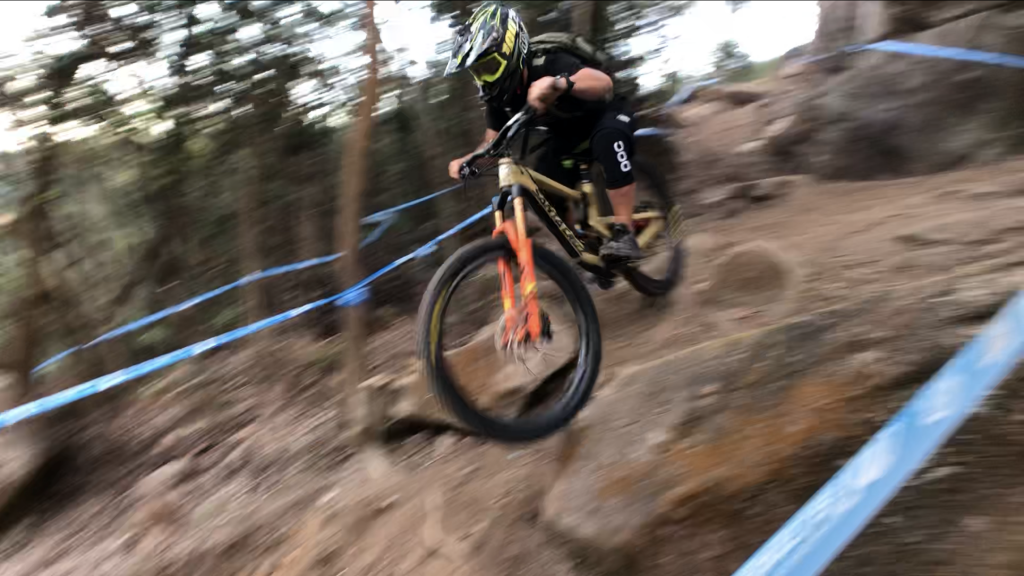 Blessed with great terrain for mountain biking and a vast pool of potential talents to promote the sport, we have always wondered how would the global mountain biking scene change should the Chinese decide to drop gear and rage forward on developing this discipline of cycling sport. We spoke to 2 Singaporean riders who came back with a taste of racing in Guangdong, China.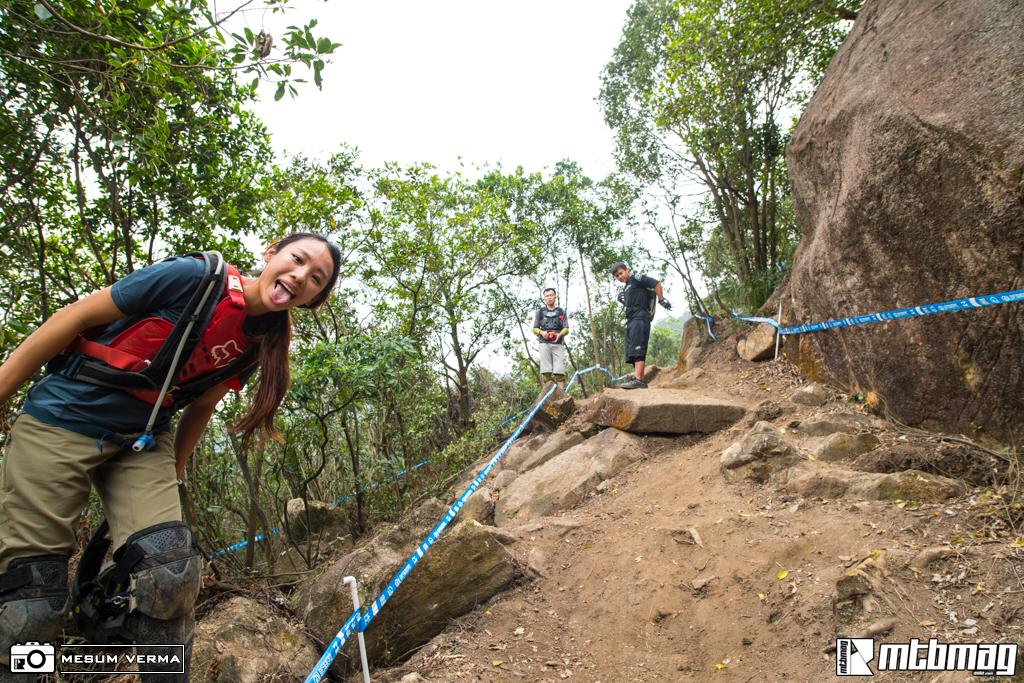 JUST HOW WOULD CHINA CHANGE THE MOUNTAIN BIKING SCENE
Cycling is a staple mode of commuting in China. This part of the country's daily routine and lifestyle somewhat overshadowed the sport aspect of cycling (Ed: At least that's how this writer sees it). The rapid global increase in attention and hype on cycling as a sport along with the hip go-green initiatives sparked some much-awaited emphasis from this powerhouse as early as a decade ago. With big scale annual bicycle & motor shows (eg Shanghai) and social-media-worthy cycling events helping to push new frontiers on the international scene, they seemed dead serious about making an impact in the world cycling scene. China already has an established position in carbon (bicycle) manufacturing technology and lots of big terrain for epic rides, what they need is more glam factors in terms of performances from their various cycling disciplines' communities before they can truly shake the world. One of the cycling scene frontiers they are currently pushing hard caught our special attention – gravity mountain biking. (Remember Red Bull ZhangJiaJie Tianmenshan's Big Jump?) In typical China tradition, it's Go Big or Go Home for whatever they do. We are expecting BIG things to come in all cycling fronts. Which got us curious with this question; How's their race scene going? Here's the tip-of-the-iceberg sampler of what is to come.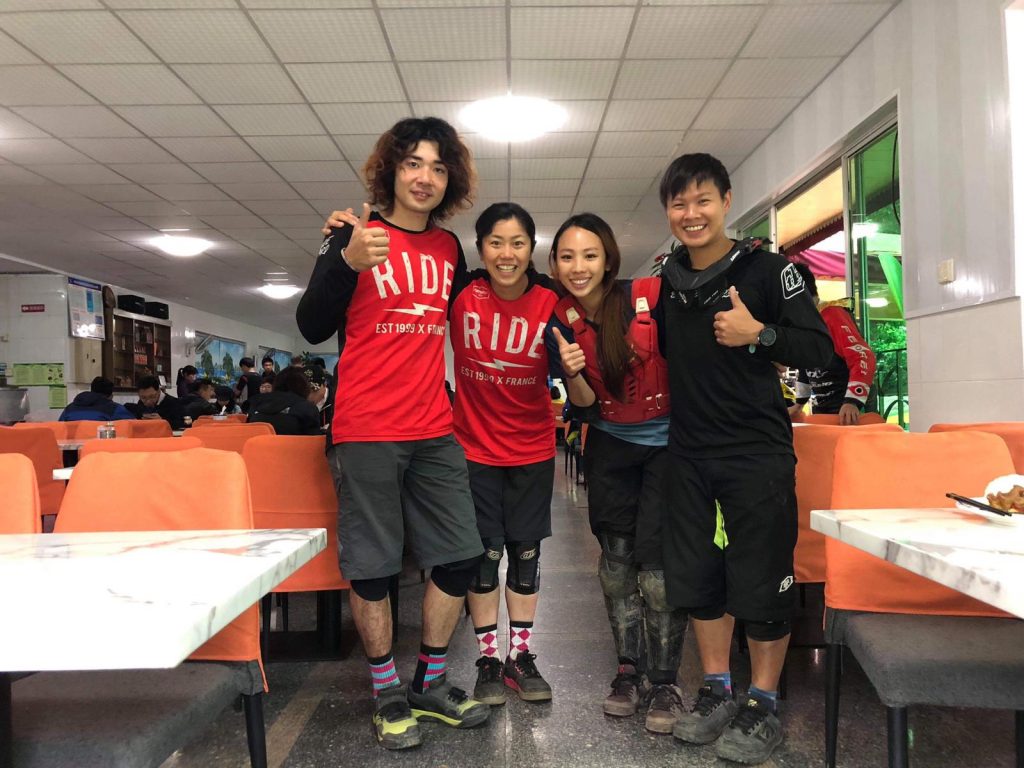 WORDS FROM 2 SINGAPORE RIDERS
Ken Leow and Felicia Ong (Singapore), 2 of Singapore's regulars at trail around the island and die-hard fans of gravity and downhill mountain biking decided to experience how it is like racing in what was touted as China's biggest and toughest downhill event – the Asia Greenland Downhill Race (AGDR) at Zhongshan, Guangdong, China. And this is their story on that race.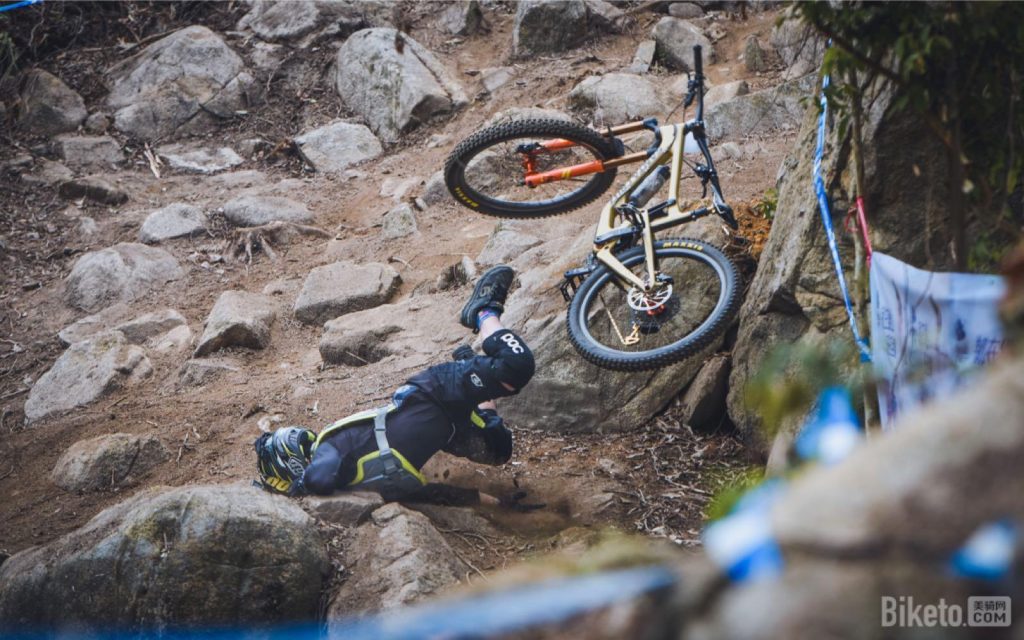 Event Name:
Asia Greenland Downhill Race Zhongshan China
Main Selling Point of this Race:
It's the biggest and toughest downhill event ever organized in China.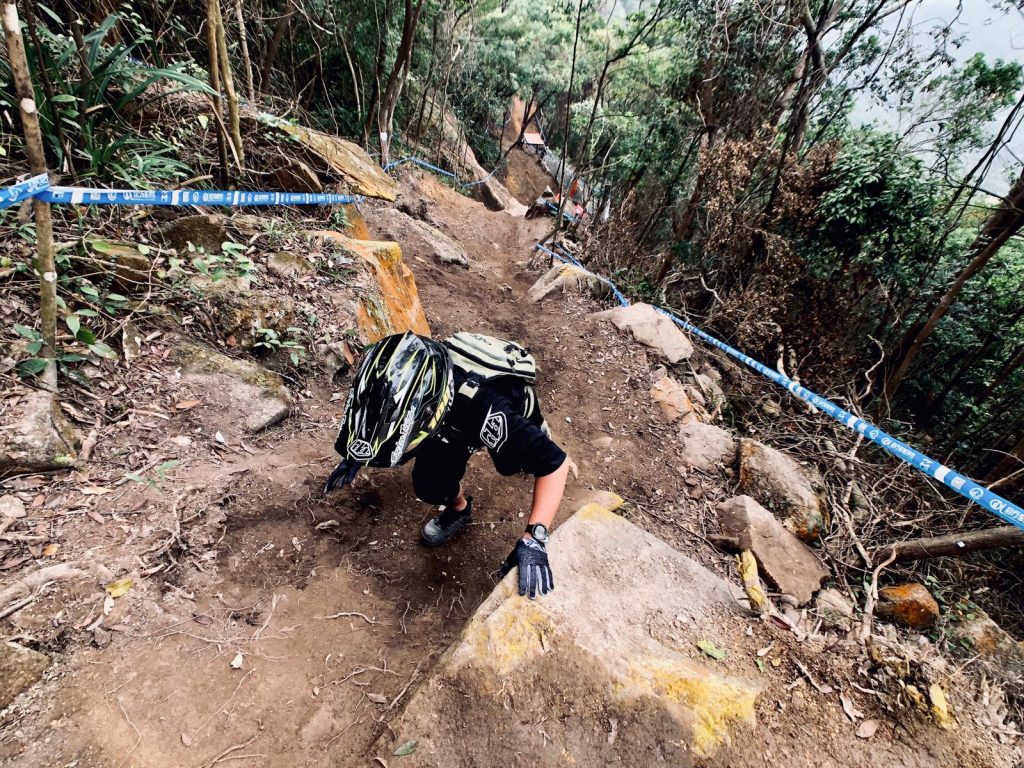 (A slope that looked like this from a photo will look doubly gnarly in real-life)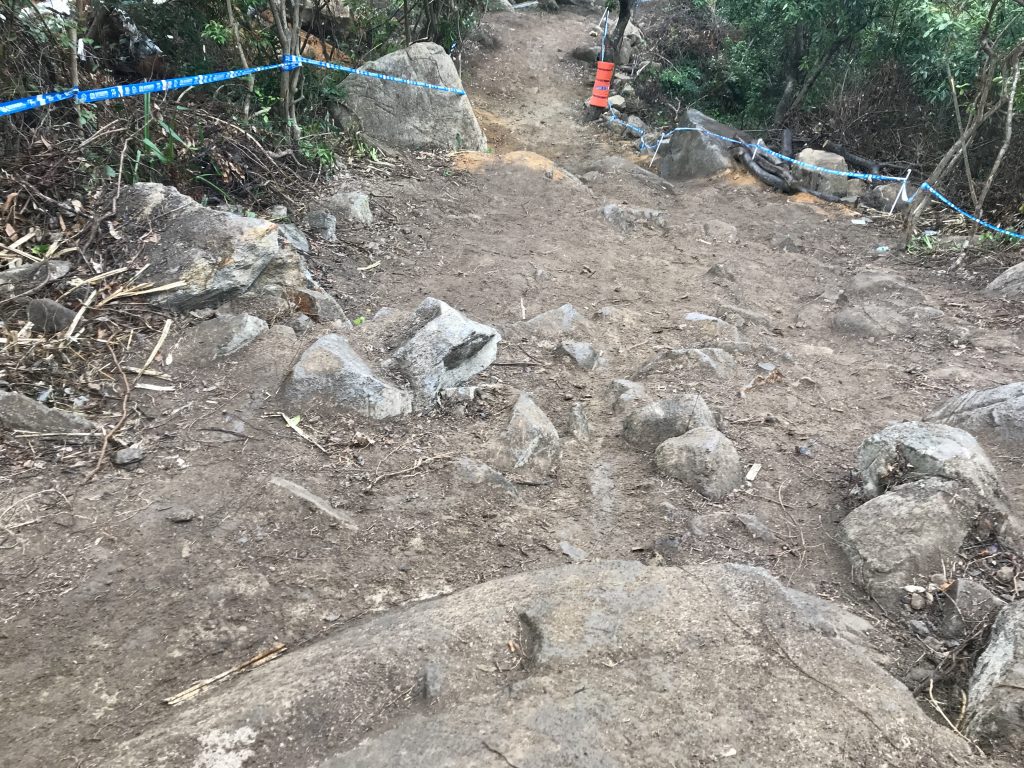 Getting There
We landed in Hong Kong first. From Hong Kong International Airport, we transferred to a ferry for Zhuhai Ferry Terminal. We made arrangements for pick-up service to Daray Bike Park before the trip. Darray Bike Park provides transfer services to hotel. Alternatively, you can also set off from Macau for a 30 minutes ferry ride to Zhuhai Ferry Terminal. Just remember to arrange your ferry terminal to hotel transfer respectively.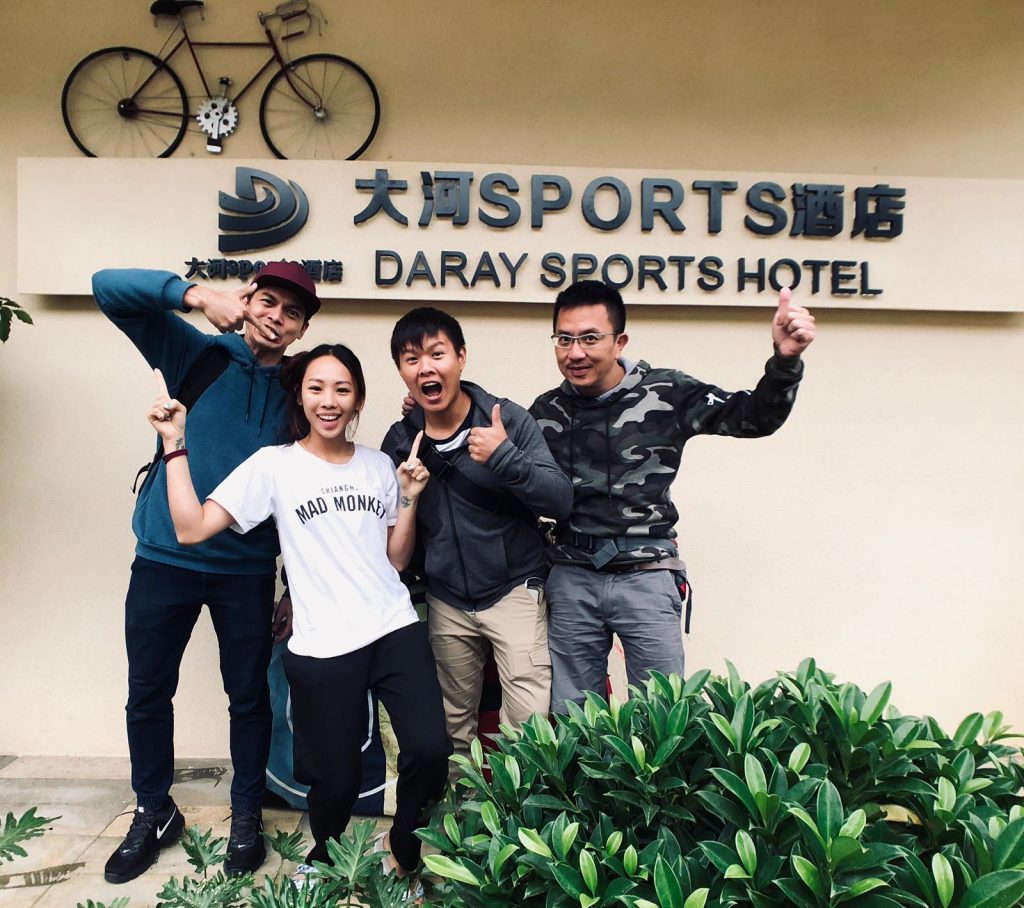 Accommodation
We stayed within the bike park's compond at the Daray Sports Hotel. It is only a 2 min ride to the cable car uplift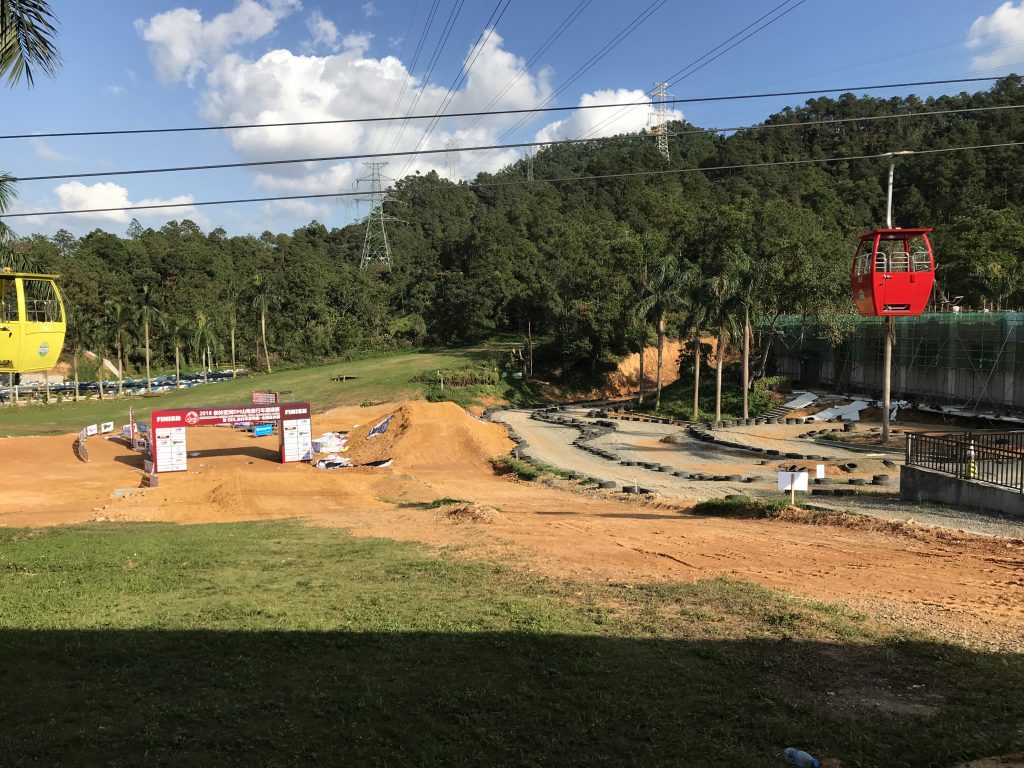 Trip Cost
Room per night would be roughly 400 RMB for 2 pax. The hotel rooms at Daray Sports Hotel has recently been renovated. I would give 3 out of 5 stars rating for the quality of the rooms.
There's a cook house between the cable lift and the sports hotel. It opens for breakfast 7.00 – 10.00 pm, lunch 12.00 – 2.00 pm and dinner 5.00 – 7.00pm. Each meal cost about SGD$5.00.
There's also a sports restaurant which serves Guangzhou cuisine. The menu there has a wider variety than thayt of the cook house. Price at this restaurant is still relatively cheap. We estimated it to be at SGD$12.00 per paerson during dinner.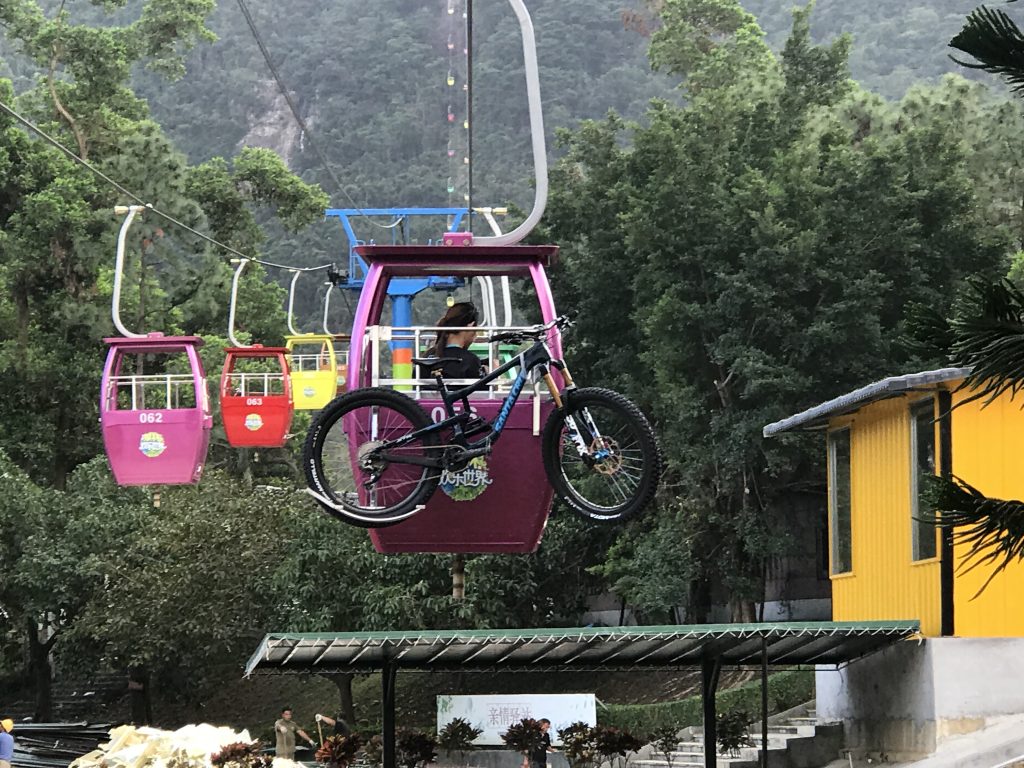 Bike Park Fee
Bike park opens from 9.30 am – 5.00 pm daily. Their fees are as follows:
50 RMB for 1 uplift
100 RMB for 3 uplifts
150 RMB for a Full Day Pass
Getting to the Bike Park
From the sports hotel it is a 2 minute cycle to the cable lift. To get to the trails, we will have to take the cable cars up to the summit. The cable car ride takes 20 minutes. From the peak we get to choose from 2 different Blue Square track and 1 Black Diamond track. It would takes about 3 – 8 minutes to get down to the bottom depending on your speed.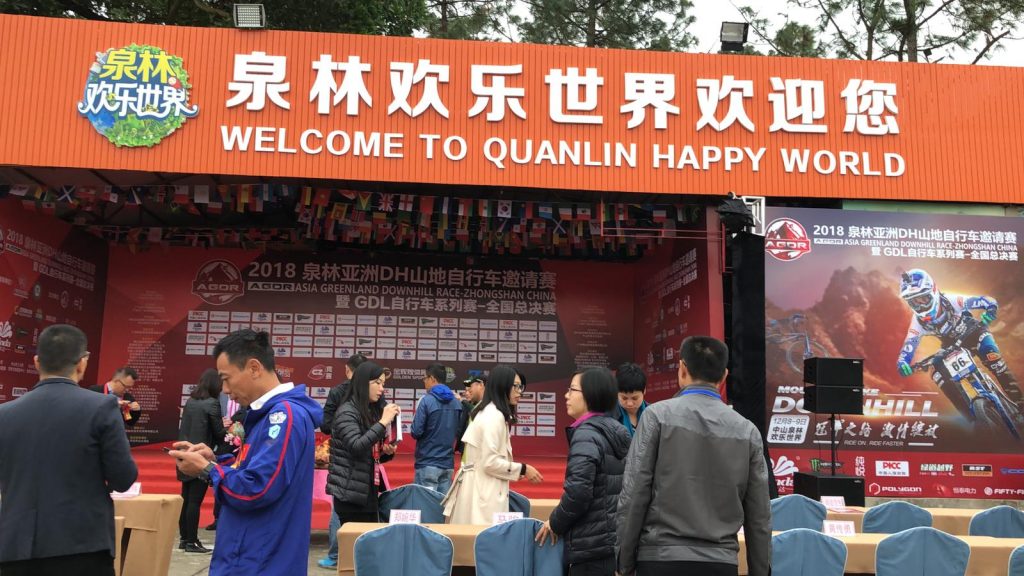 Any big names joined the race?
A few notable racers from the Men's Elite Class include;
Mick Hannah ( Polygon Factory Racing) Australia
Jacob Dickson (Giant Factory Racing) United Kingdom
Yuki Kushima ( Japan's Number 1 downhill racer)
Hajime Imoto (Japan)
Hiroshi Ato (Japan)
Kotaru Utsu (Japan)
Takumi (Japan)
amongst other cool riders …
These lineup of racers got us really impressed.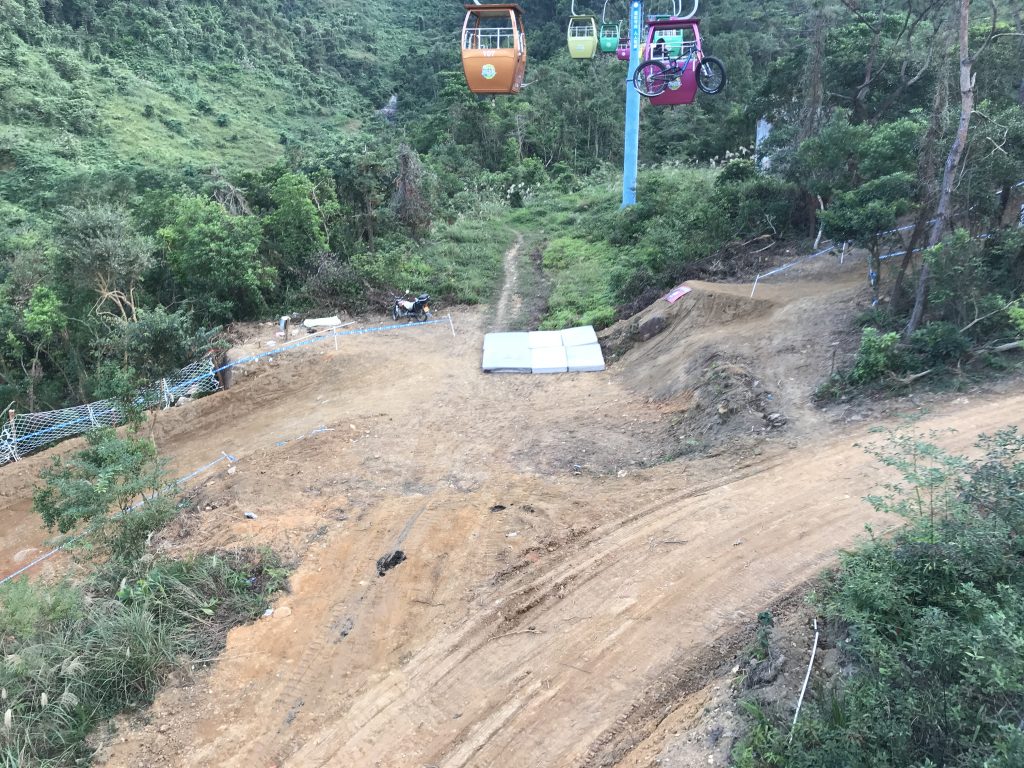 More about the Bike Park
The Black Diamond Track Is a super technical track with big rock gardens and steep sections. The road gap is 10 metres from the take off to the landing! Definitely not a trail we would take lightly.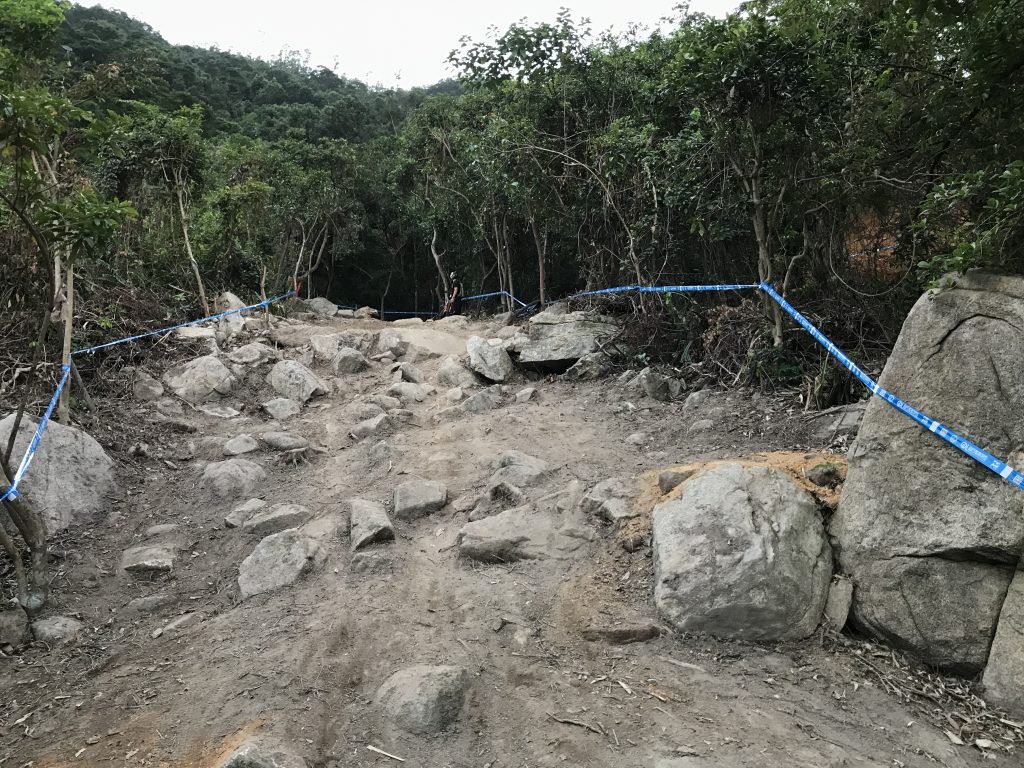 Who should visit Daray Bike Park
We would recommend riders who can ride Chiangmai trails with no sweat to visit this bike park. But it should still be a challenging ride. Trail walks are highly recommended for the Black Diamond track.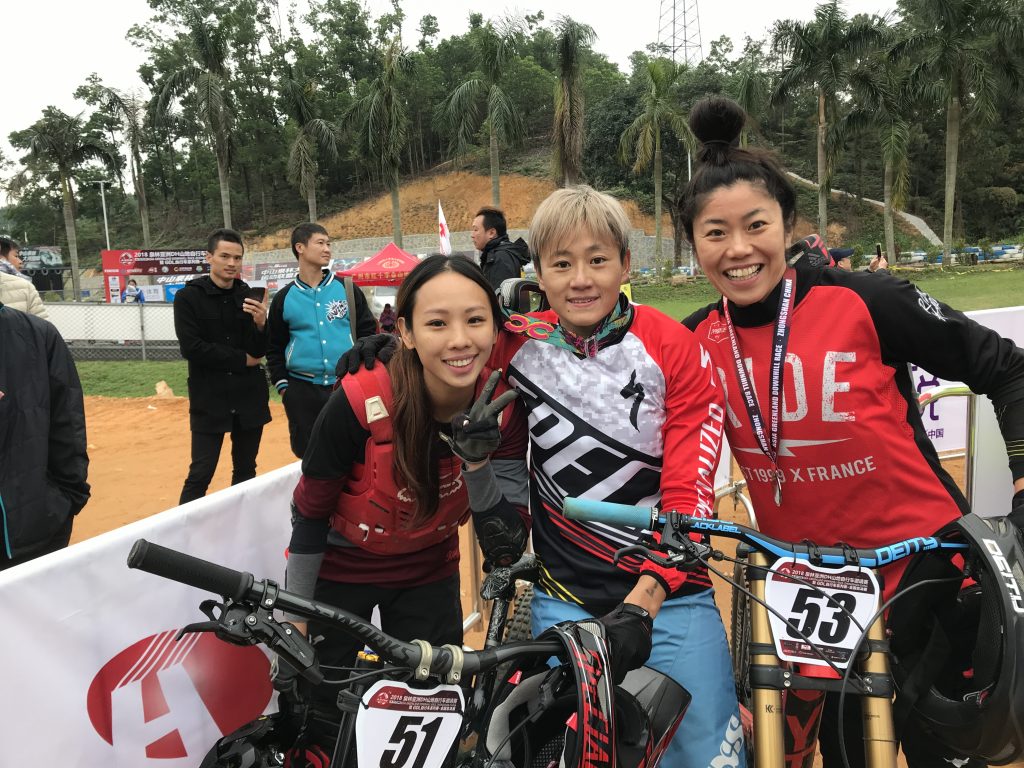 The China MTB Scene
Chinese riders are ballsy! They are not afraid of crashing hard. We saw the local novice riders did their runs. They would not hesitate to do or attempt huge drops and jumps which are clearly above their league. Yet, they would be still try their best to attempt it. With such attitude amongst their mountain biking and downhill community, I believe Chinese riders would get their deserved attention and some would emerge as famous crazy riders in time to come. Watch out for these young prodigies. At the same time, the Chinese Elite riders also deserve much respect from us. Their big airs and whips have lots of flare.
(Ed: Scroll down to see how gnarly this race track is. Time to add another riding destination to your bucket list)
LIKE and FOLLOW us: Bikezilla Facebook Page • Bikezilla Bikers Singapore Group Page • BikezillaSG Instagram • Bikezilla STRAVA
Information and Photos by Ken Leow and Felicia Ong Additional photos by event organizer