DESTINATION: CYCLING IN BHUTAN
BREATH TAKING RIDE AT HIGH ALTITUDE WITH A VIEW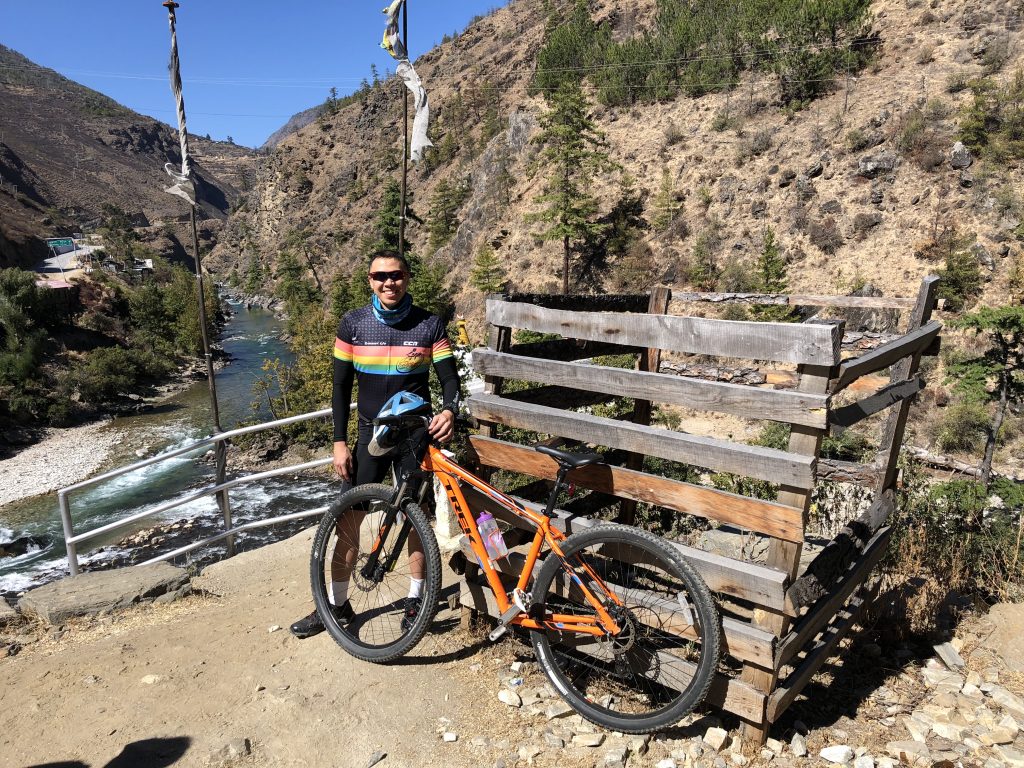 We heard Bhutan is probably the happiest place in the world. When Adrian got invited to attend a friend's wedding at this happy place, he happily seized the opportunity to sneak in some happy hours on a mountain bike. We were happy to hear that he was both happy and breathless with his ride … This is Adrian's account of his ride trip.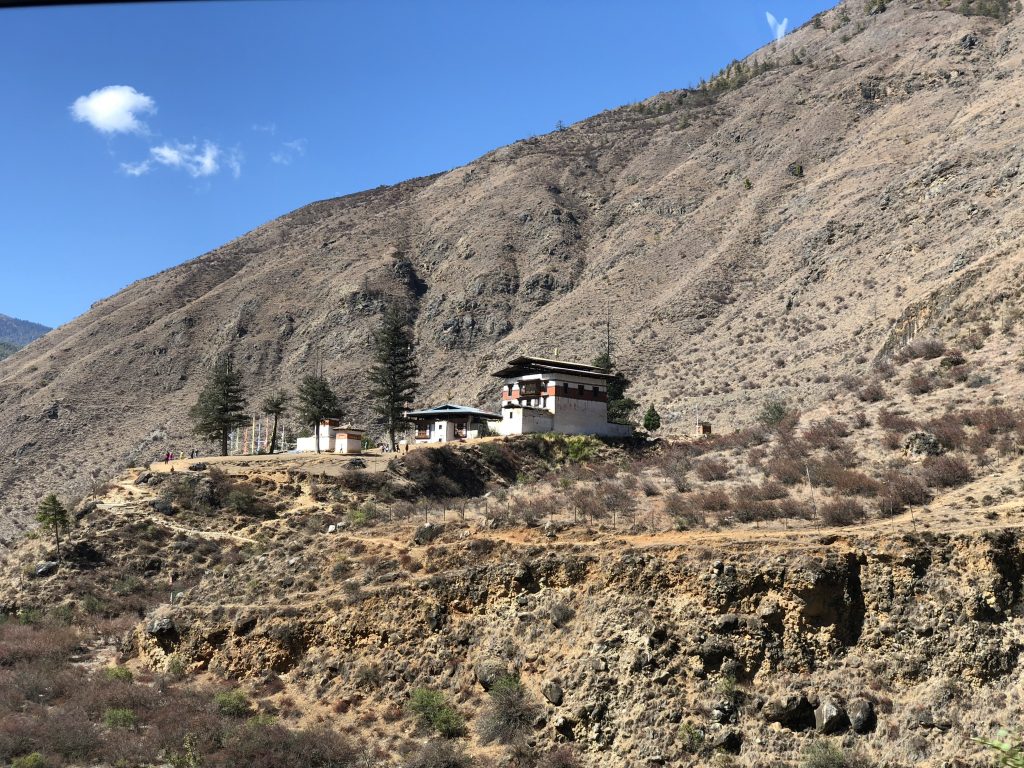 5 DAYS IN BHUTAN
They say riding a bike makes you happy, well I decided to take it up another level by cycling in the land of happiness – Bhutan! So did I come away with a double dosage of happiness?
CYCLING IN BHUTAN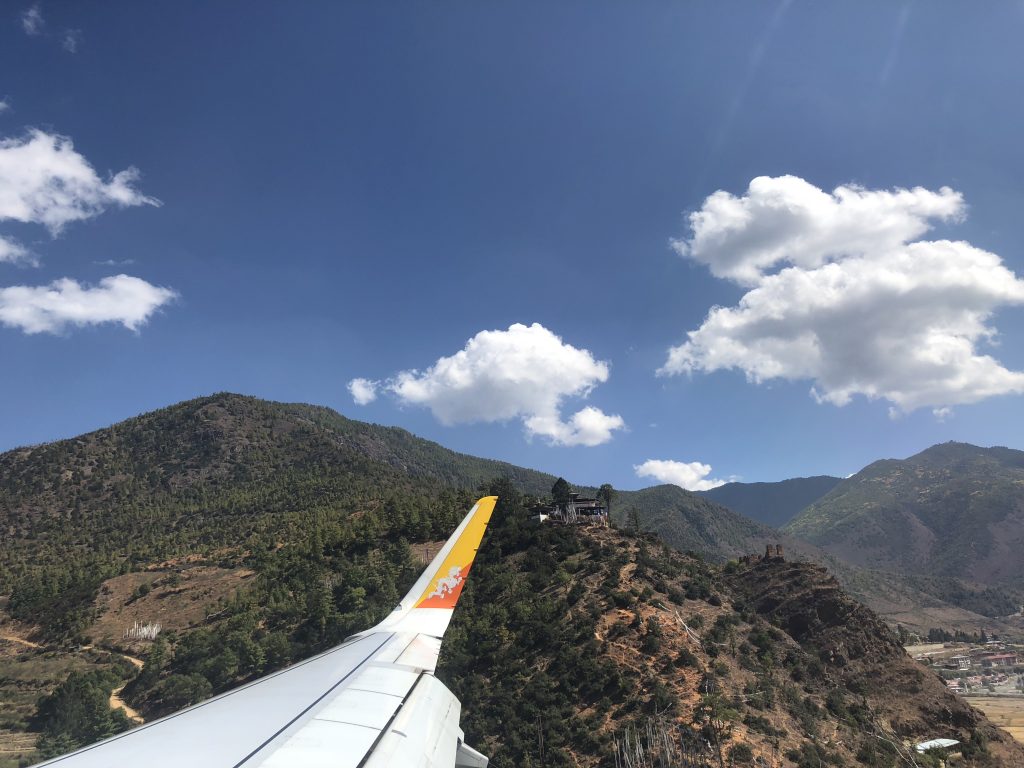 As our flight swooped in for the landing, I got a first look at Bhutan, mind you I have seen photos online, but actually seeing the autumn colours of the mountains that surrounded the airport (in Paro District) is something else.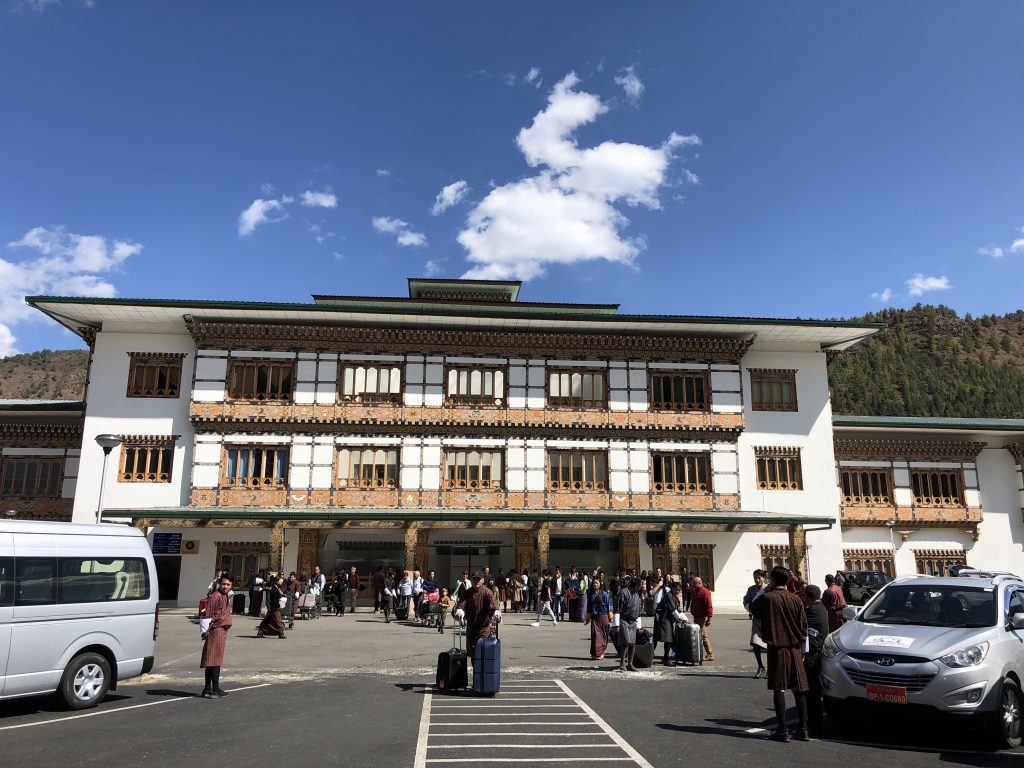 When we landed it seemed everyone was taking photos once they got off the plane and onto the tarmac.
Getting through immigration was rather seamless, once I left arrival hall, I got a warm welcome from an ex-colleague whom I was here to attend her wedding.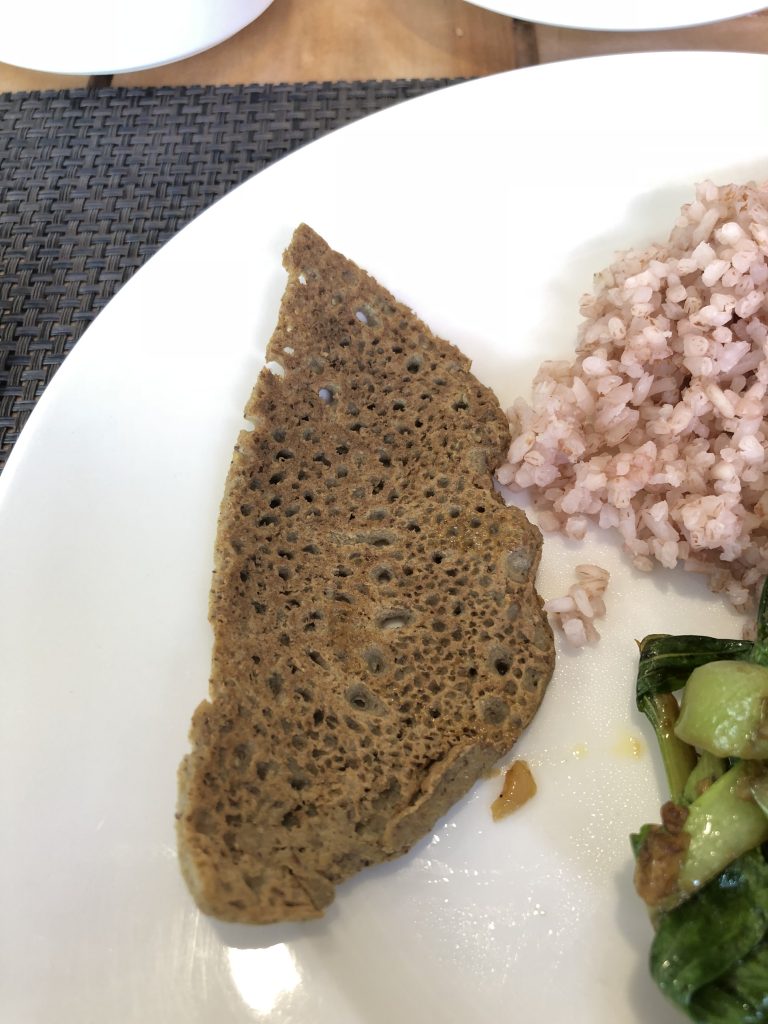 Very quickly found my guide and driver. Then it was off to lunch. My first taste of Bhutanese food. Hmmmm.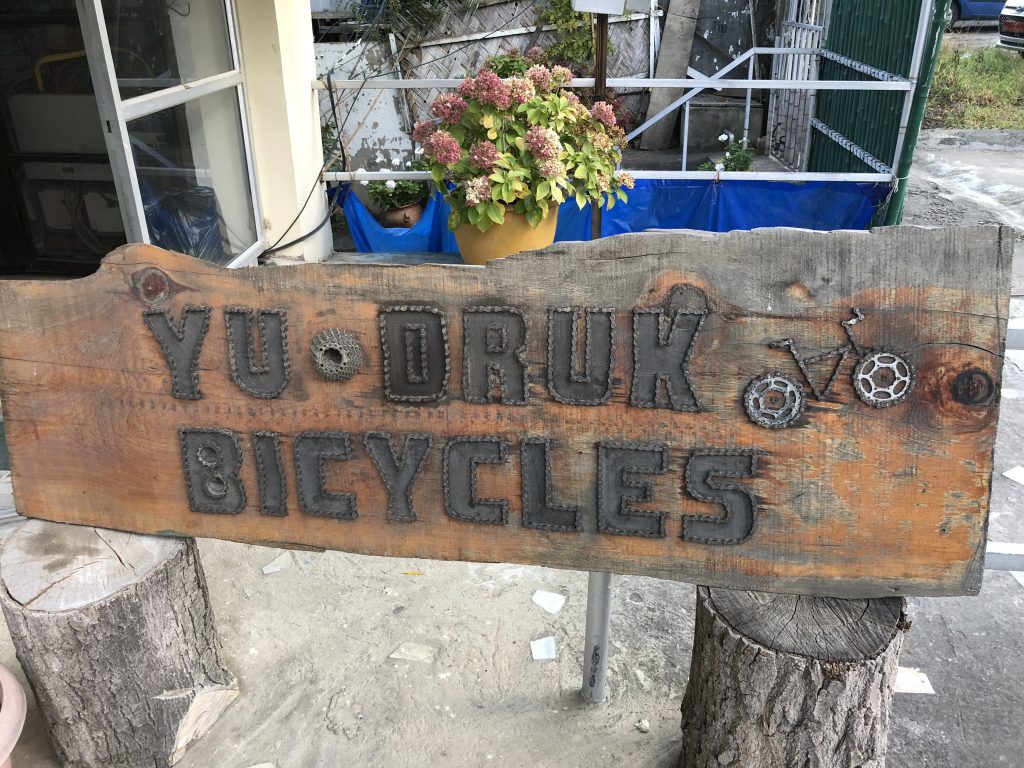 After lunch, I was off to the bike shop for a fitting of the rental bike.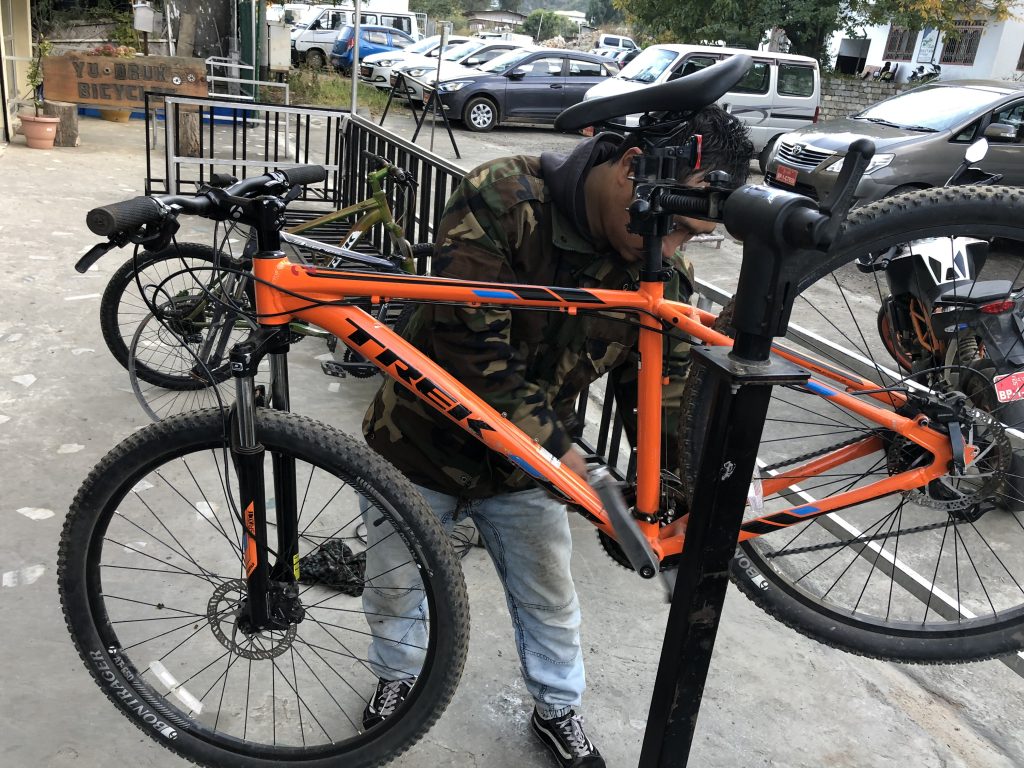 To my pleasant surprise they had a 29er waiting for me, my MTB at home is a 29er, so I was stoked. The roads are not as smooth as those in Singapore, so an MTB is perfect for the road conditions.
There aren't many roads in the towns, that made navigating them relatively easy. Other than the usual vehicles, there are the occasional cows to look out for.
The thing about riding a high altitude country like Bhutan, it takes your breath away, literally. Especially for a city dweller like me, I found my heart beating faster and I got breathless real fast. This made me cut short my first day of cycling in Bhutan.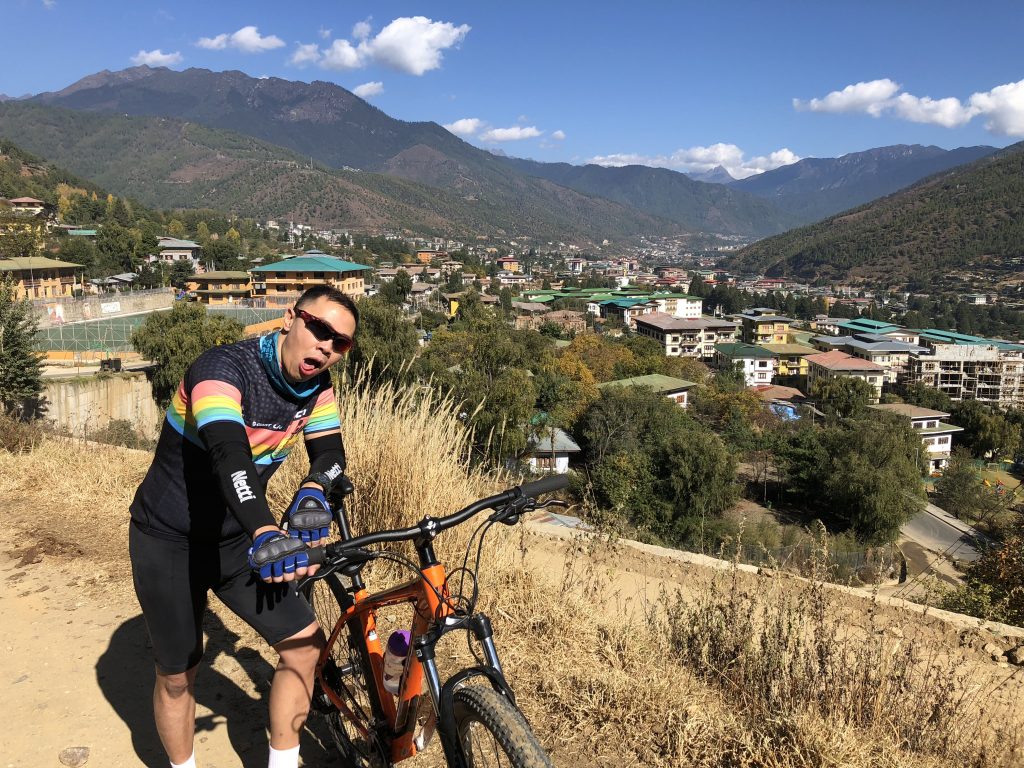 After a day of recovery and acclimatization, my second ride turned out to be one of the best rides ever. It was a nice mix of scenery, from the dusty city roads of Paro to the rugged, rocky mountains view as I left the city limits.
The clear skies and the mountainous terrain blew me away. I really wanted to stop and capture the scenic view all along the way, but after a few initial stops, I decided to just ride and enjoy the moment I was in.
I was blessed with excellent weather for cycling, the sun was shining brightly, and the cold breeze against my face felt good. As it was autumn, my lycra and arm warmers were not enough, I had to put on my windbreaker, full fingered gloves and face mask to keep me warm.
As you can see from the following photos, the 31km, 2 and half hour ride was bliss for me.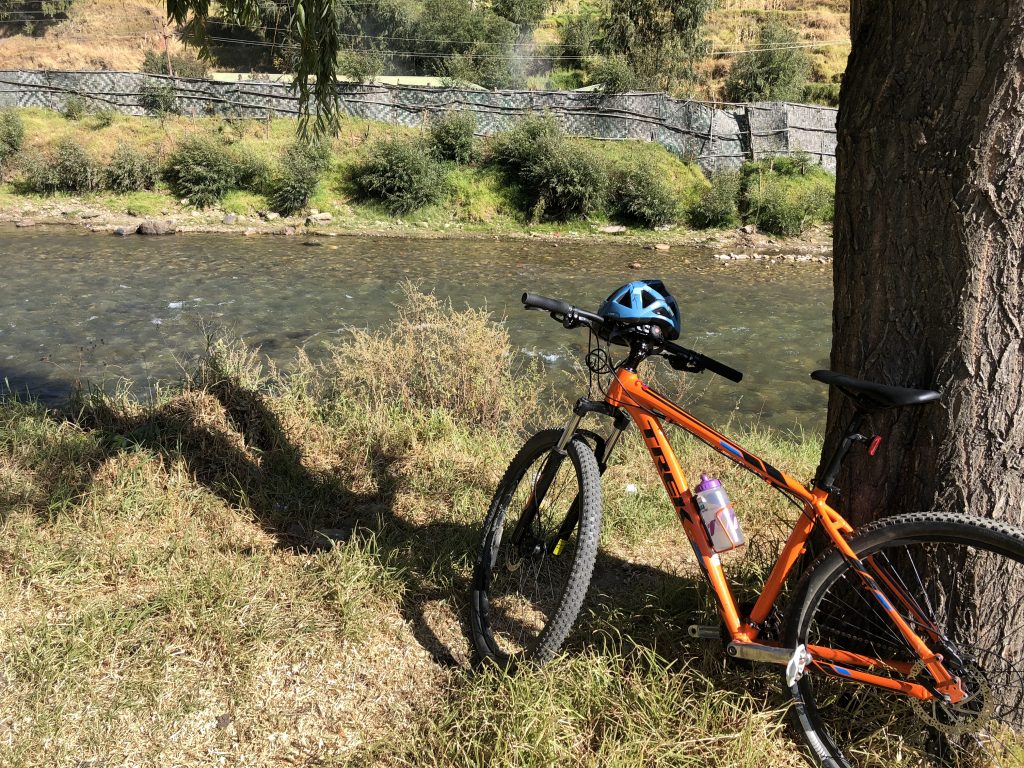 A nice river view near my start point.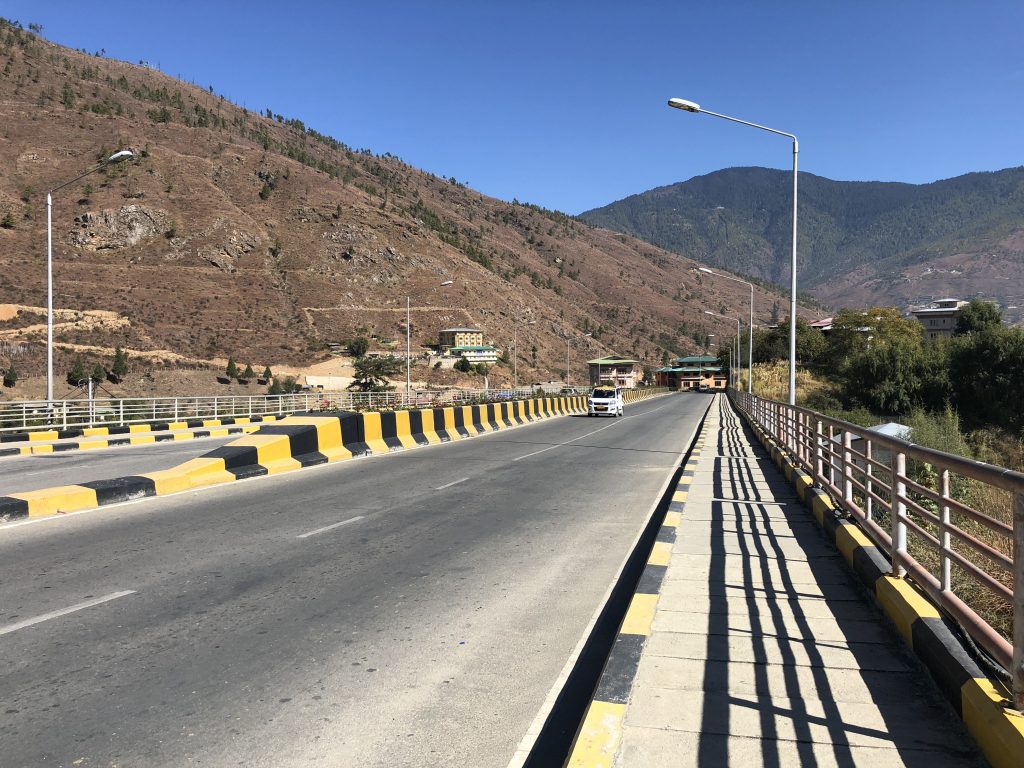 My safety and support vehicle.
Leaving the dusty city limits.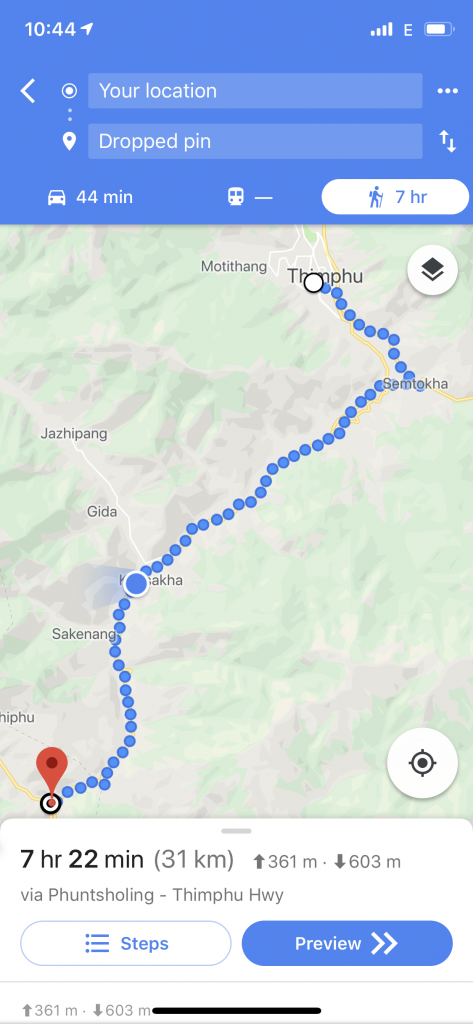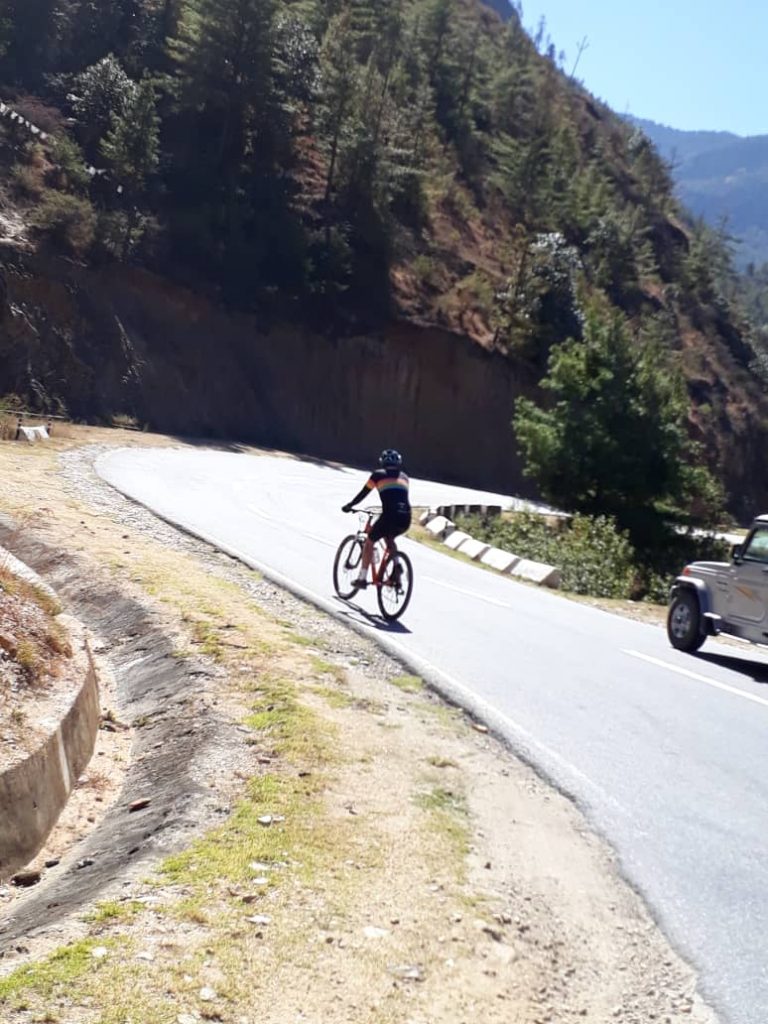 The 31km route from Paro towards Thimphu.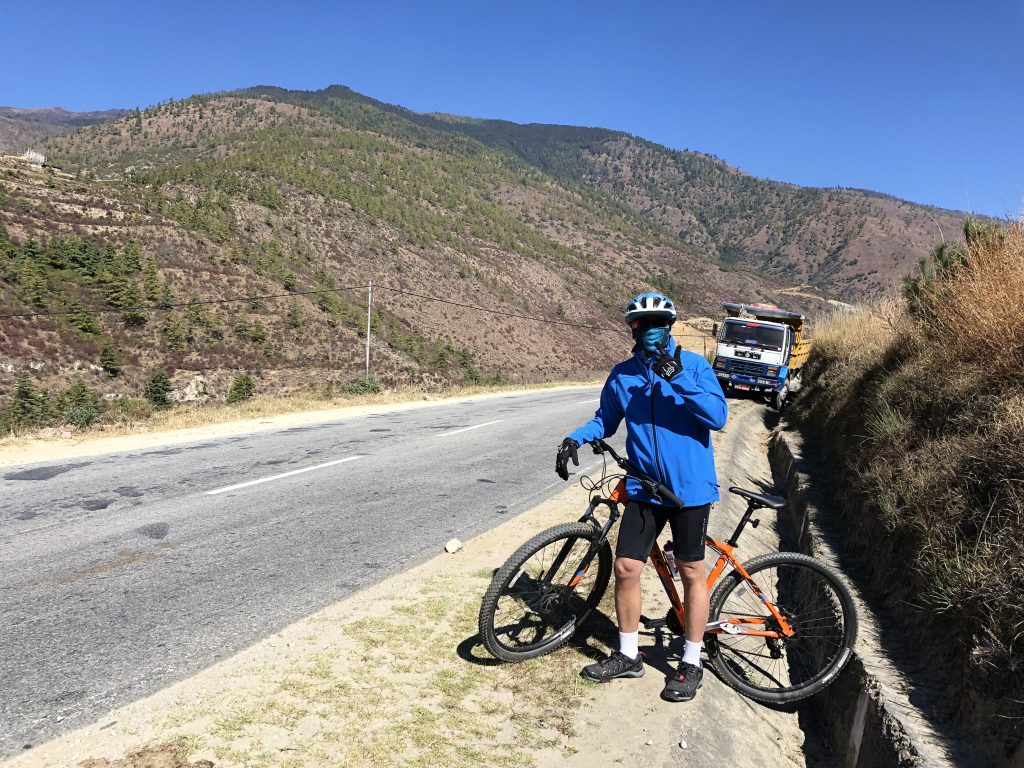 The sun was up, but I still had to put on my windbreaker, full fingered gloves and face mask to keep warm.
The clear skies and the mountainous terrain along the route blew me away.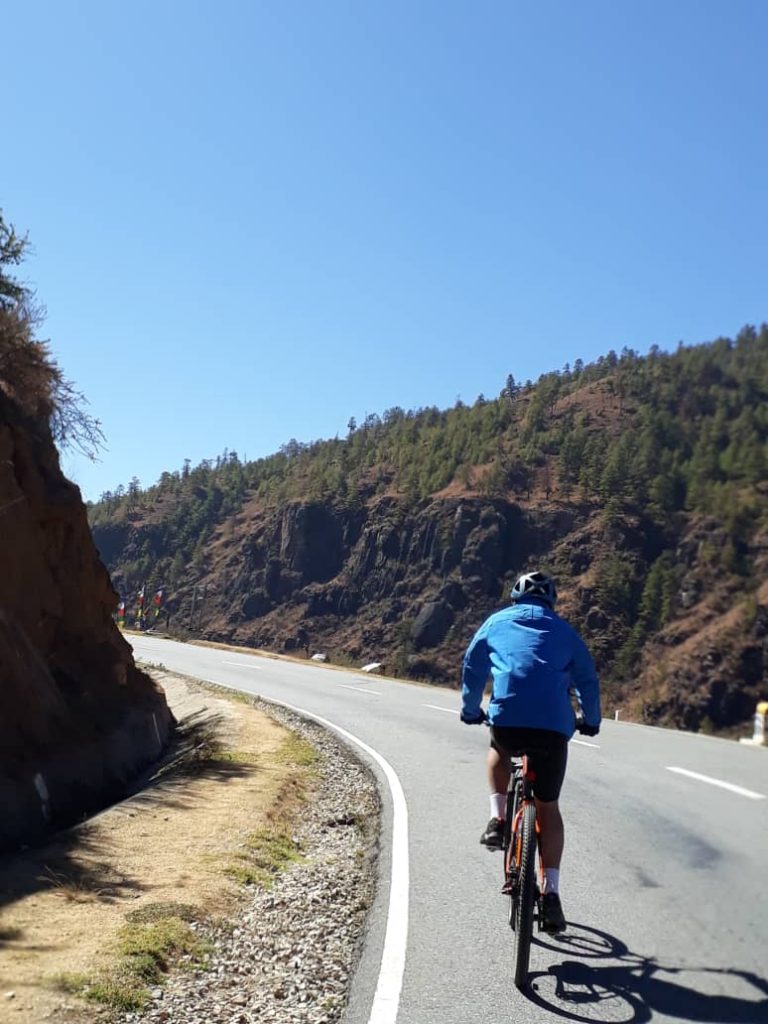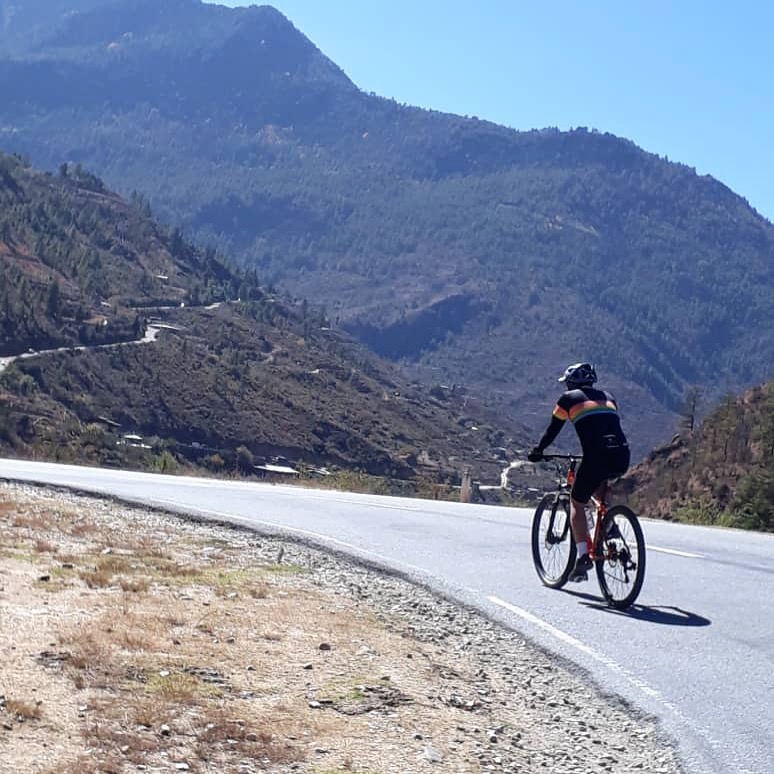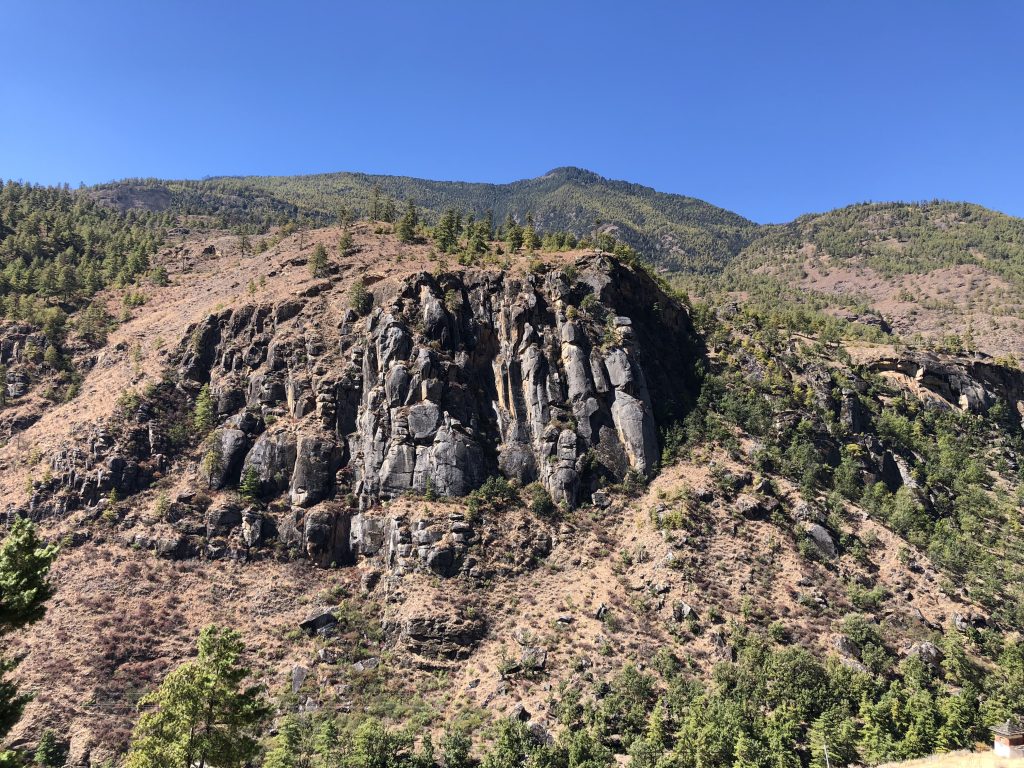 I really loved the rugged, rocky mountains scene. By the way, there's a story behind this rock face.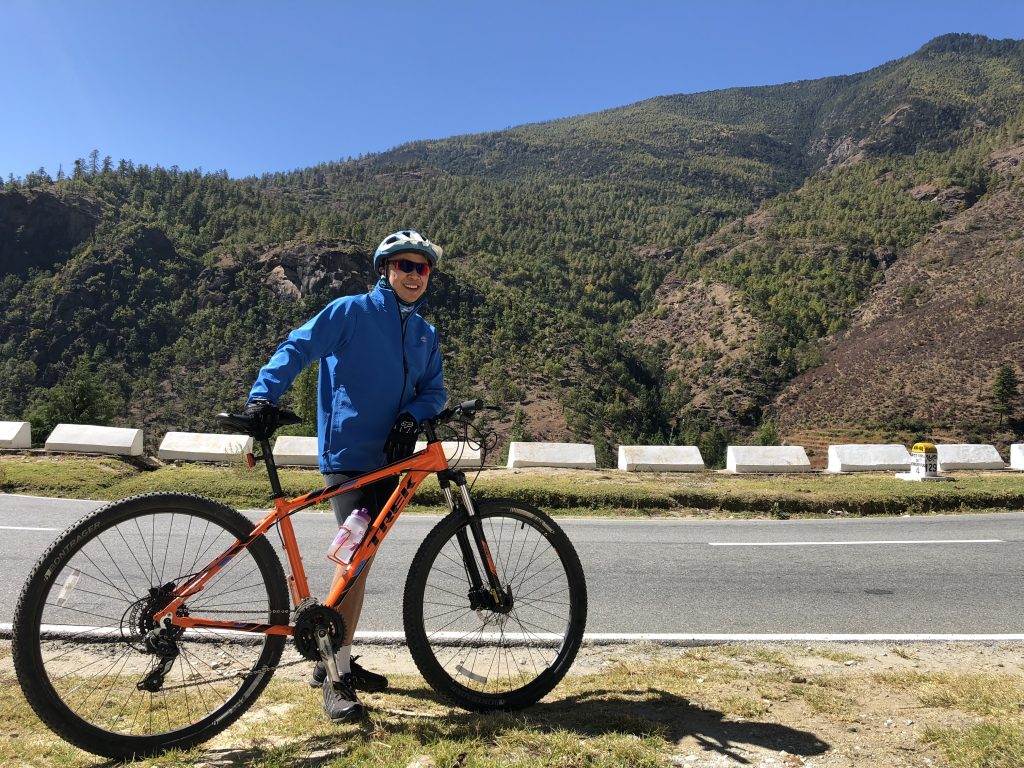 Another photo stop, the bike does look big here.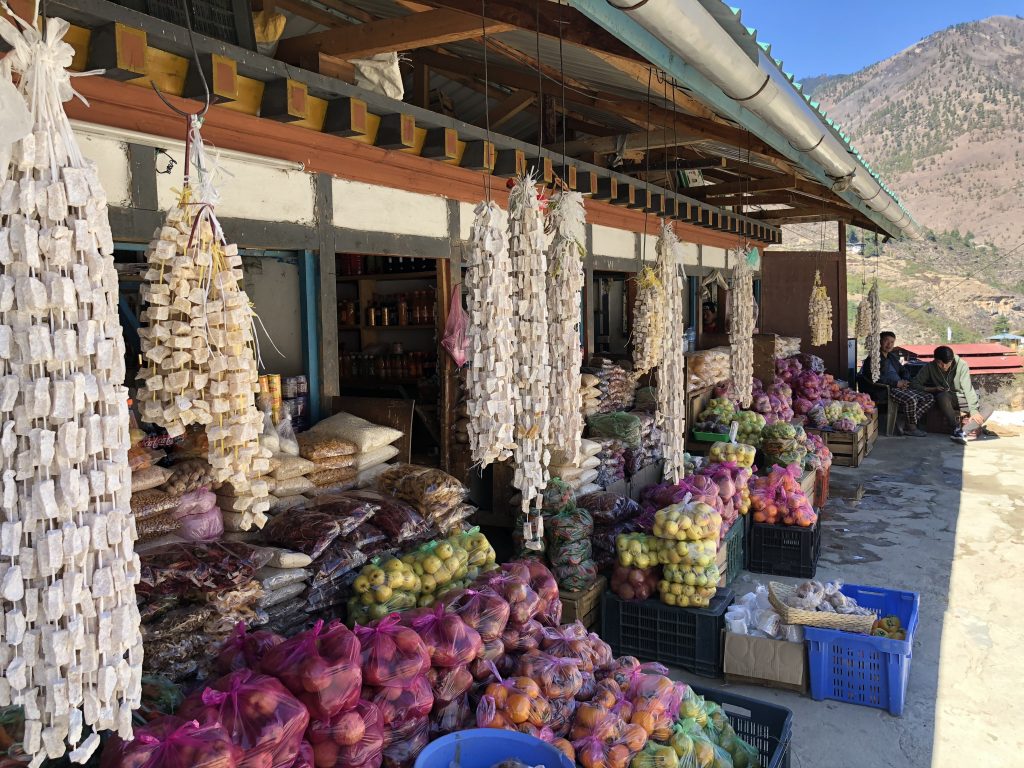 One of the fruits and snacks stalls along the way, I was on the hunt for some energy boostings bananas, but unfortunately, I couldn't find any.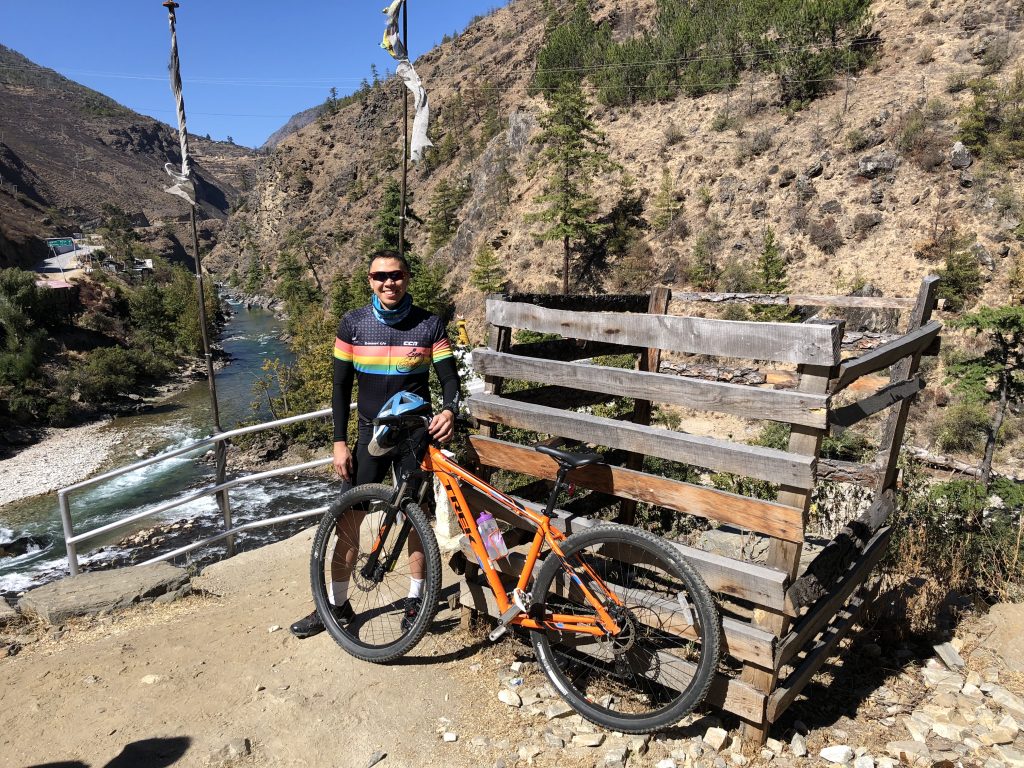 My end point – Phuntsholinh View Point, where the Thimphu River meets the Paro River.
EXPLORING MORE OF BHUTAN
One of the interesting things about travelling in Bhutan is that they assign you your very own personal tour guide, driver and vehicle. So your itinerary can be totally up to you, subject to where you are staying for the night.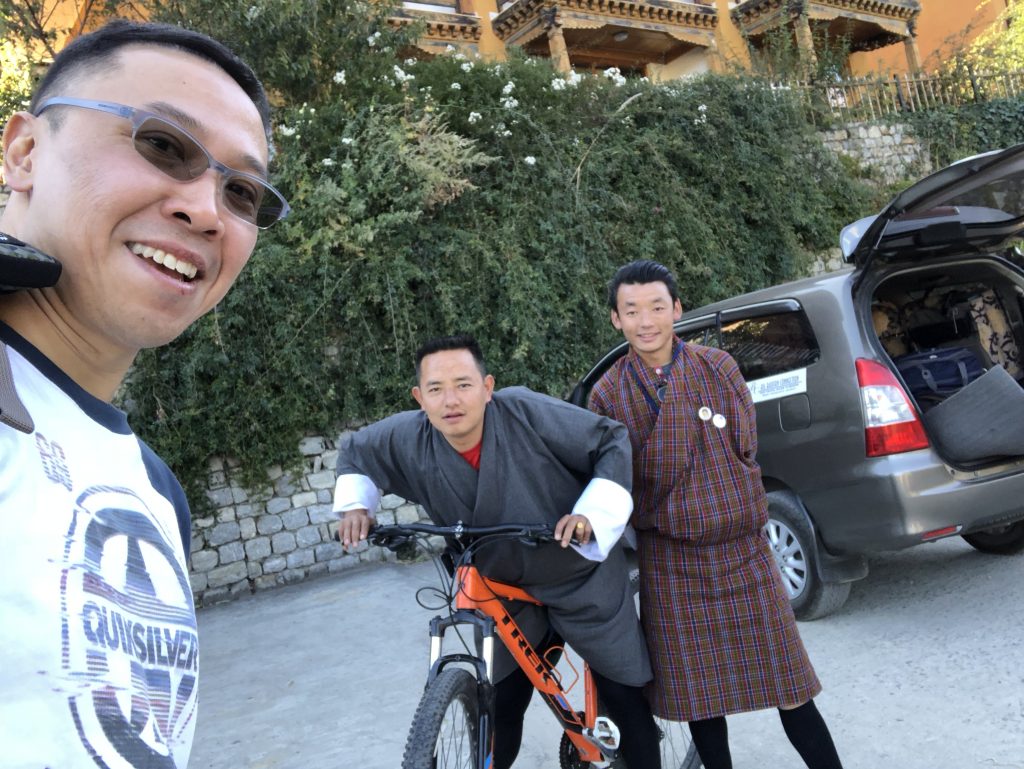 My guide's name was Sangay (right) and my driver's name Singay (left), despite them clowning around with my bike in this photo, I was in good hands.
So what's there to do in Bhutan, here are my photo highlights:
THIMPHU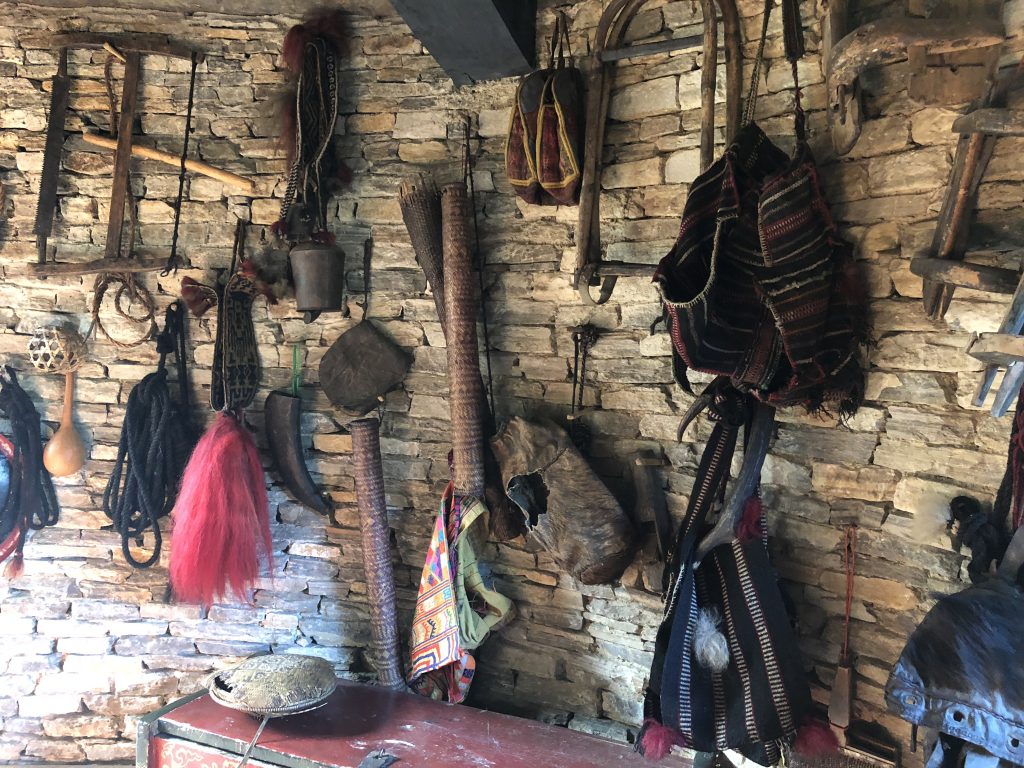 The Simply Bhutan Museum. A good stop if you are short on time. The museum guide gives you a quick brief of the country's history and culture followed by a taste of Bhutan's butter milk tea.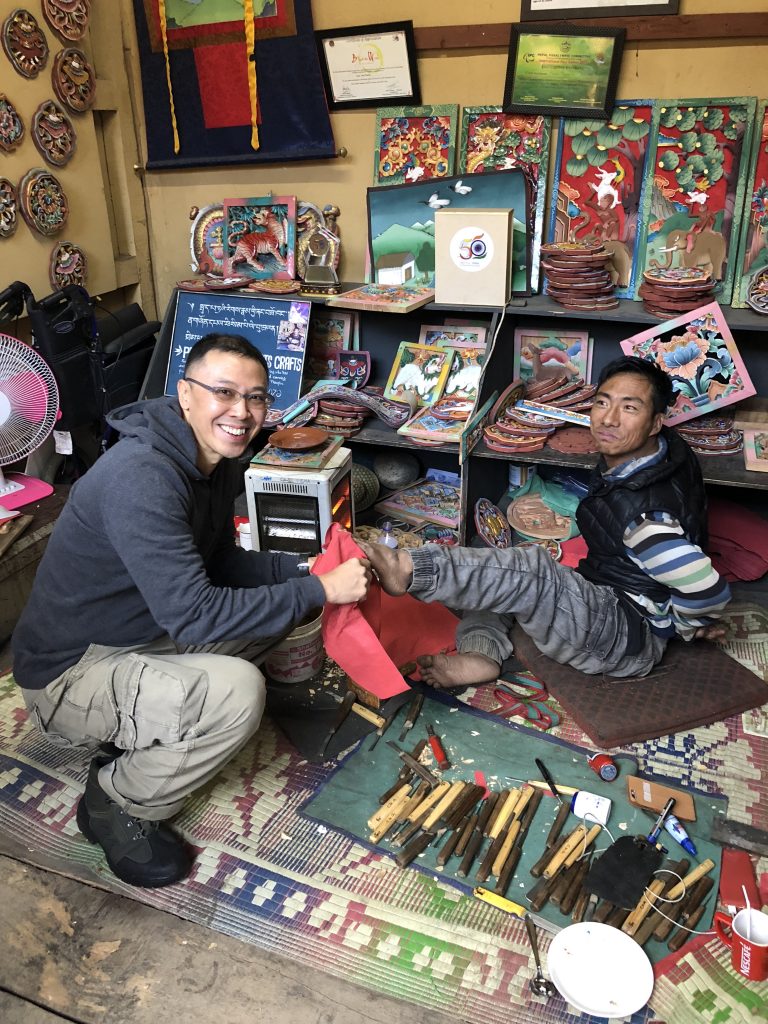 Bhutan's cerebral palsy 'foot' artist Pema Tshering. Paralysed from the hip up, the 31-year-old uses only his feet to turn a piece of wood into a work of art. Of course I had to get one of his lovely creations at his shop at the Simply Bhutan Museum.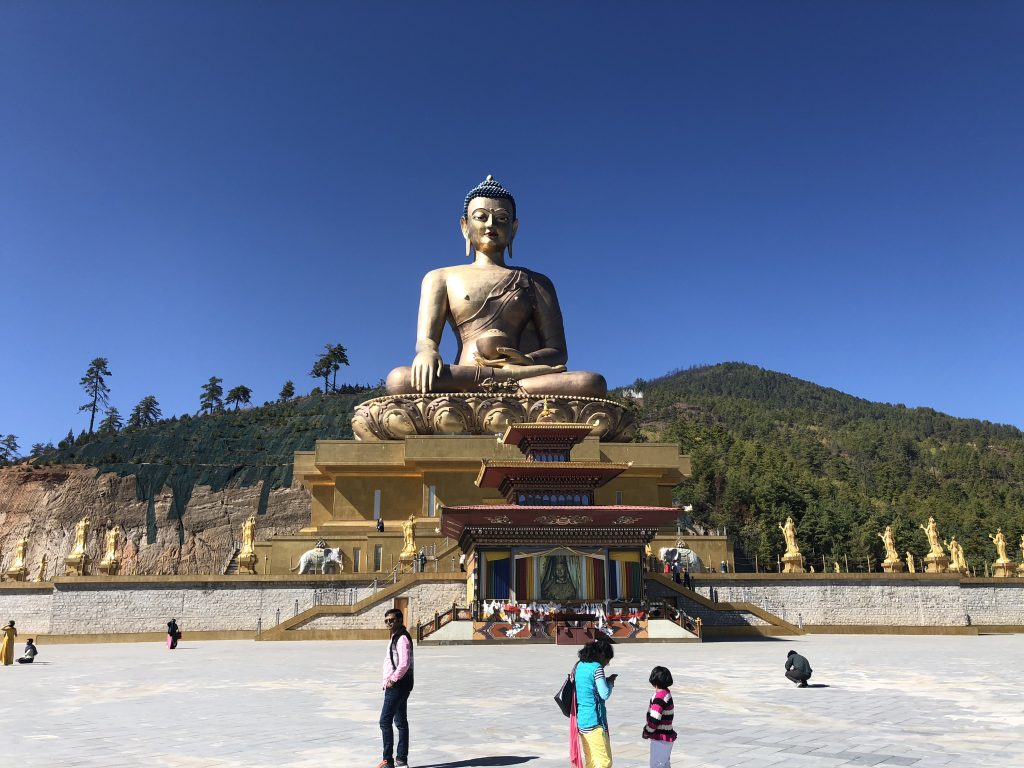 The Buddha Dordenma statue. The statue is made of bronze, and is 51.5m tall, making it one of the largest statues of Buddha in the world.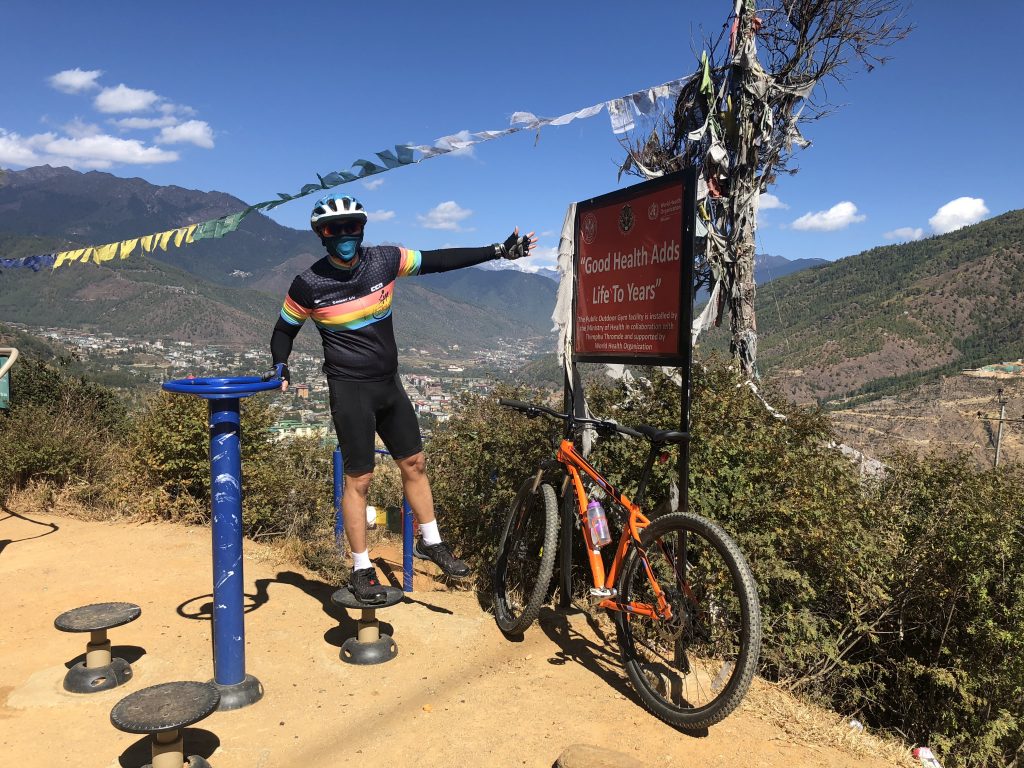 Cycling up here was tough because of the thin air. On the descent, I got to enjoy the cool breeze and this awesome view.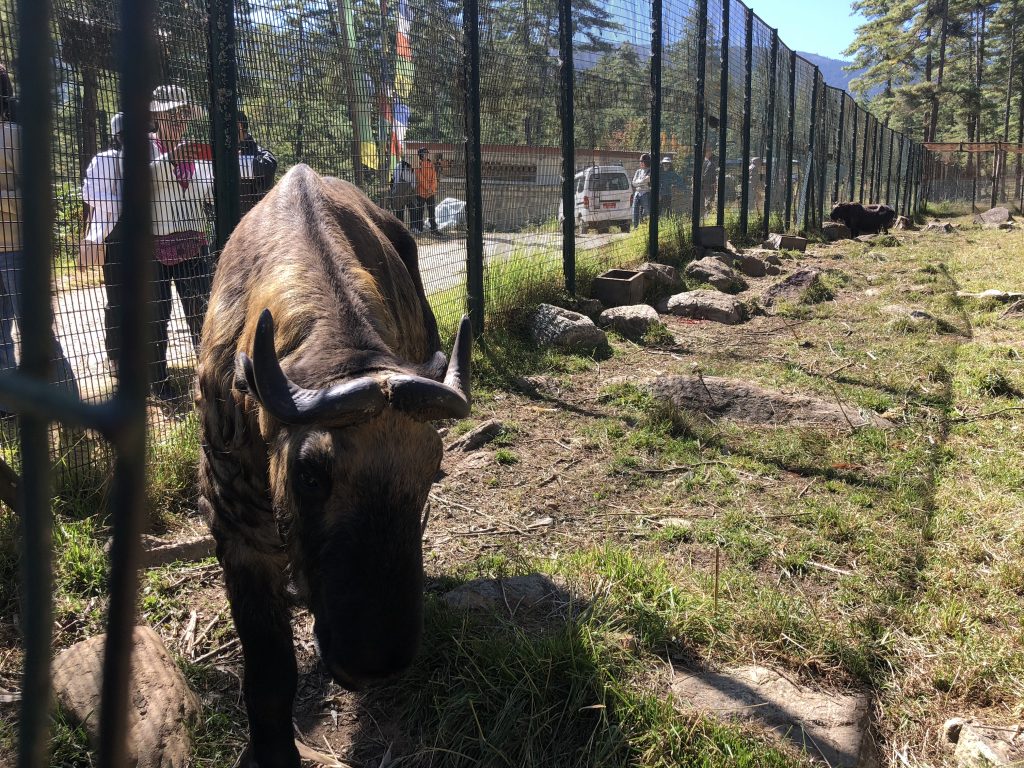 The Motithang Takin Preserve. Where you can see the national animal of Bhutan, the Taki. An interesting looking animal – rugged and tough, like an MTB. heh.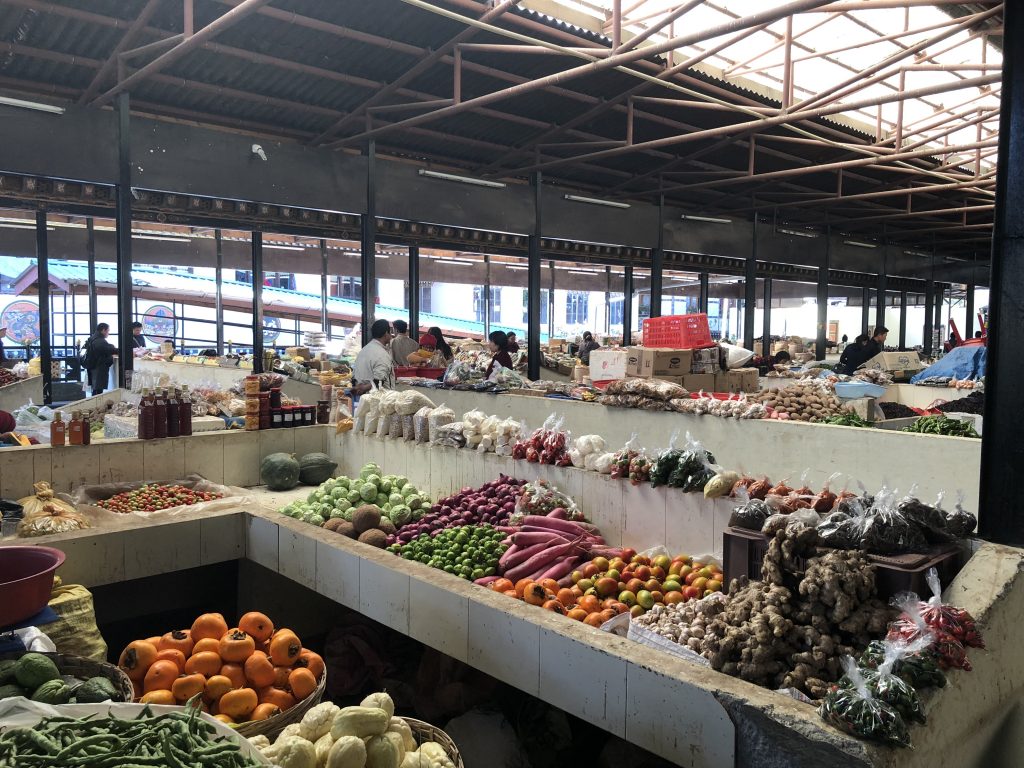 The local market reminded me of our very own old Tekka Market (Singapore).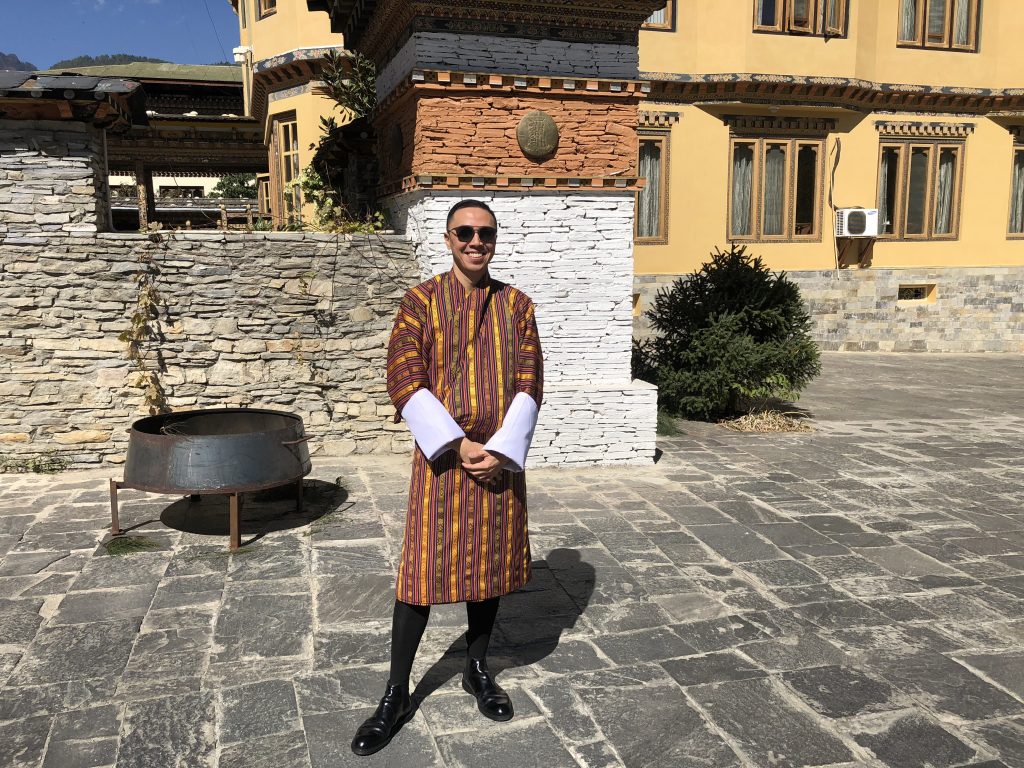 The traditional dress for men – the Gho. All tourists get a loan set to try on. I put this on for a wedding I was attending. There's a 'hidden' pouch that is most useful for your phone, you battery pack, wallet and more.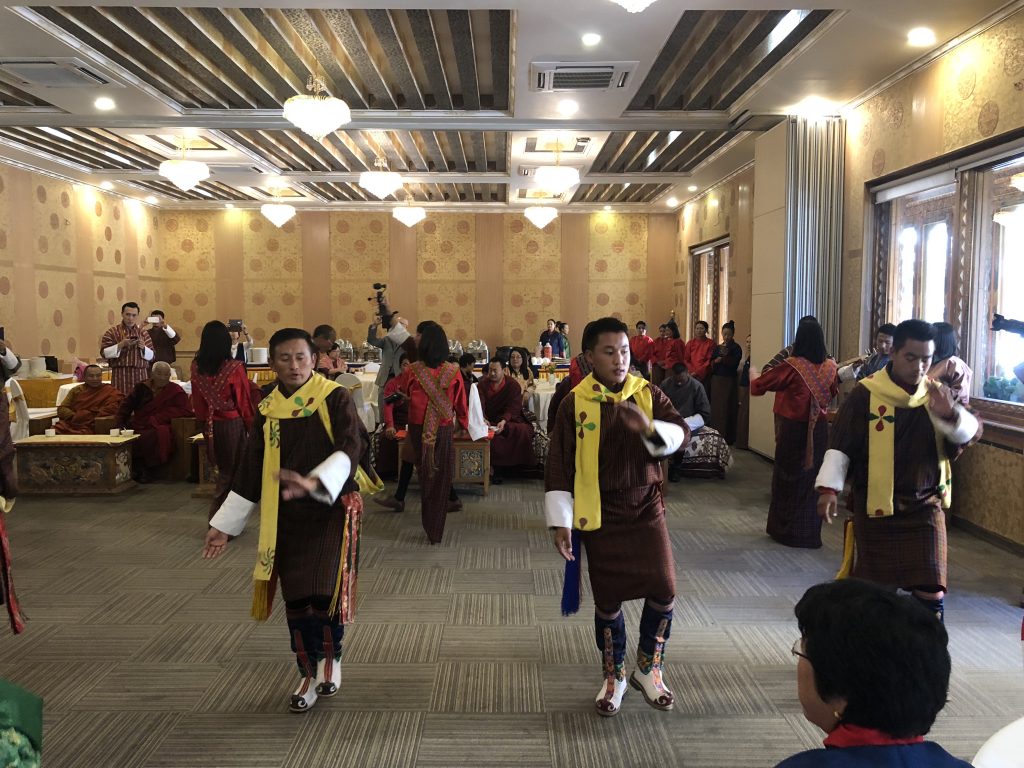 The wedding in Bhutan which I attended.
PARO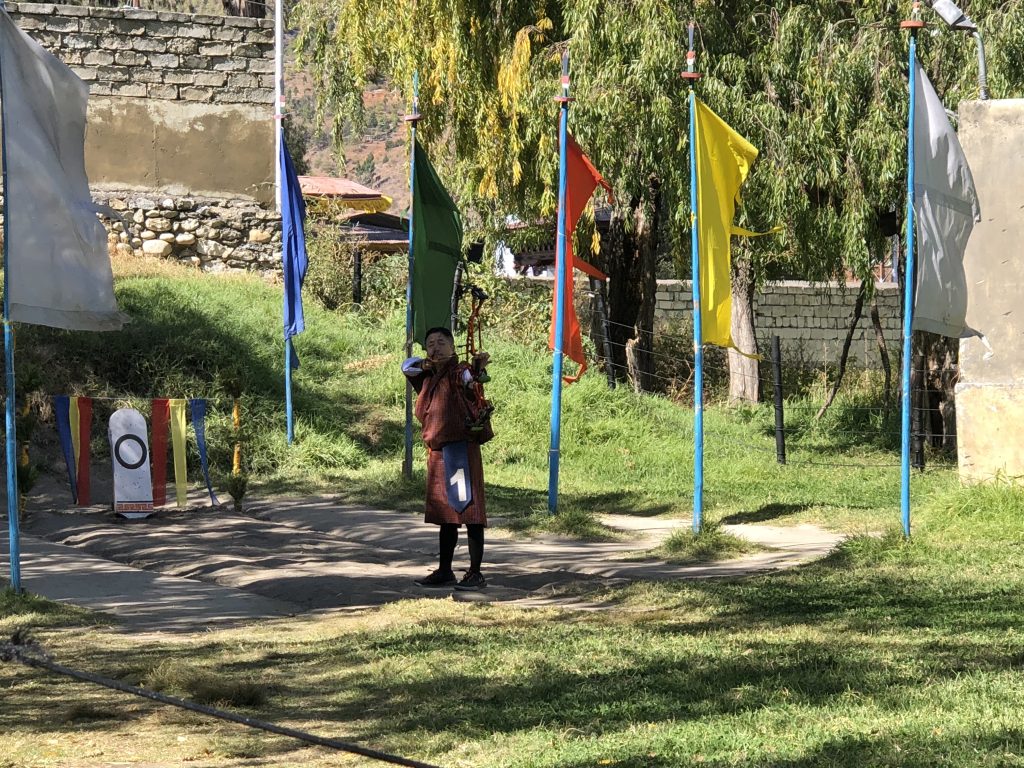 Checking out their national sport – archery. Bro, can you even spot the target?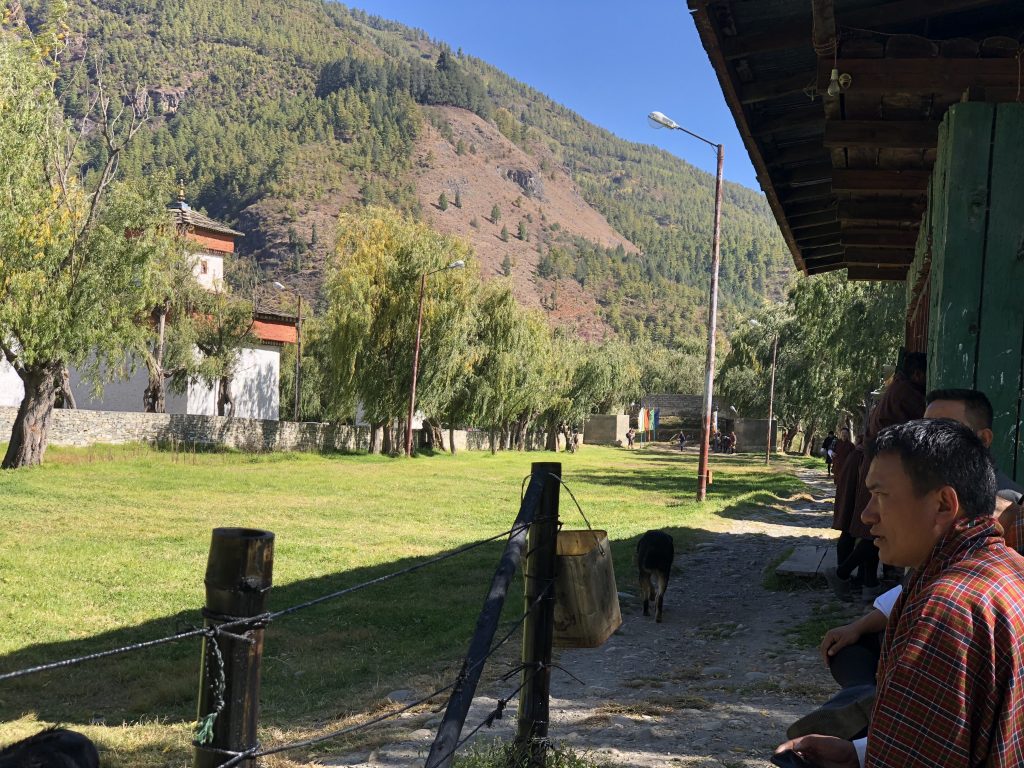 The target board is about 145 metres away.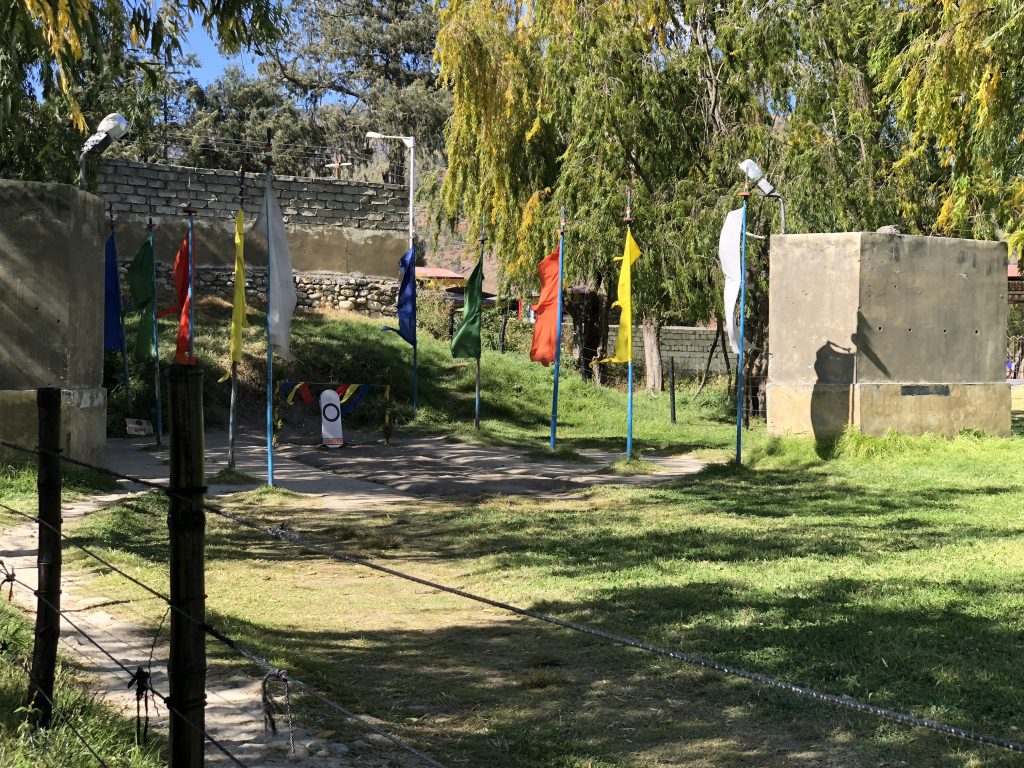 Yes, that's the target, that wooden piece, it's tiny!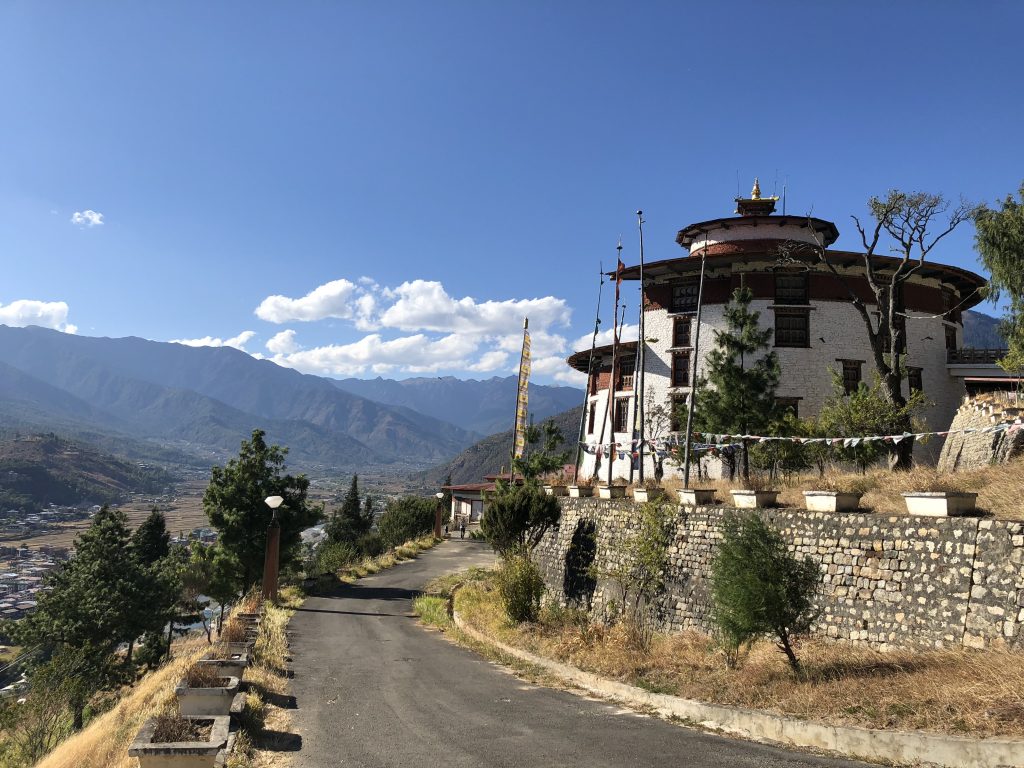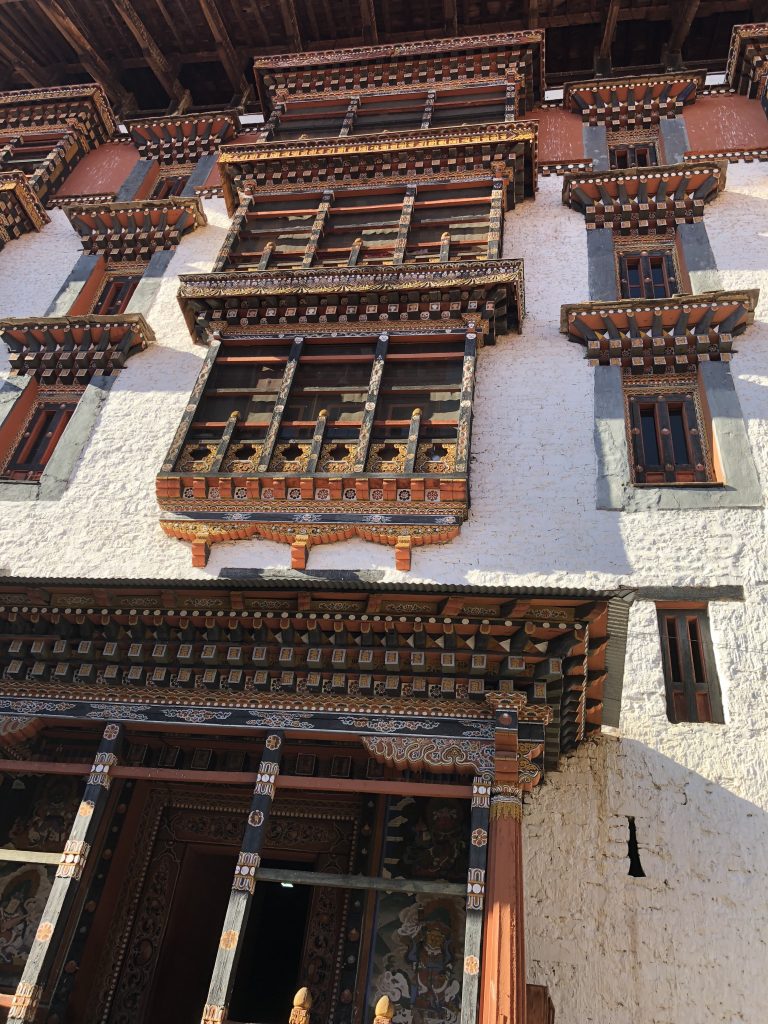 The Paro Fort – Rinpung Dzong is a large dzong – Buddhist monastery and fortress.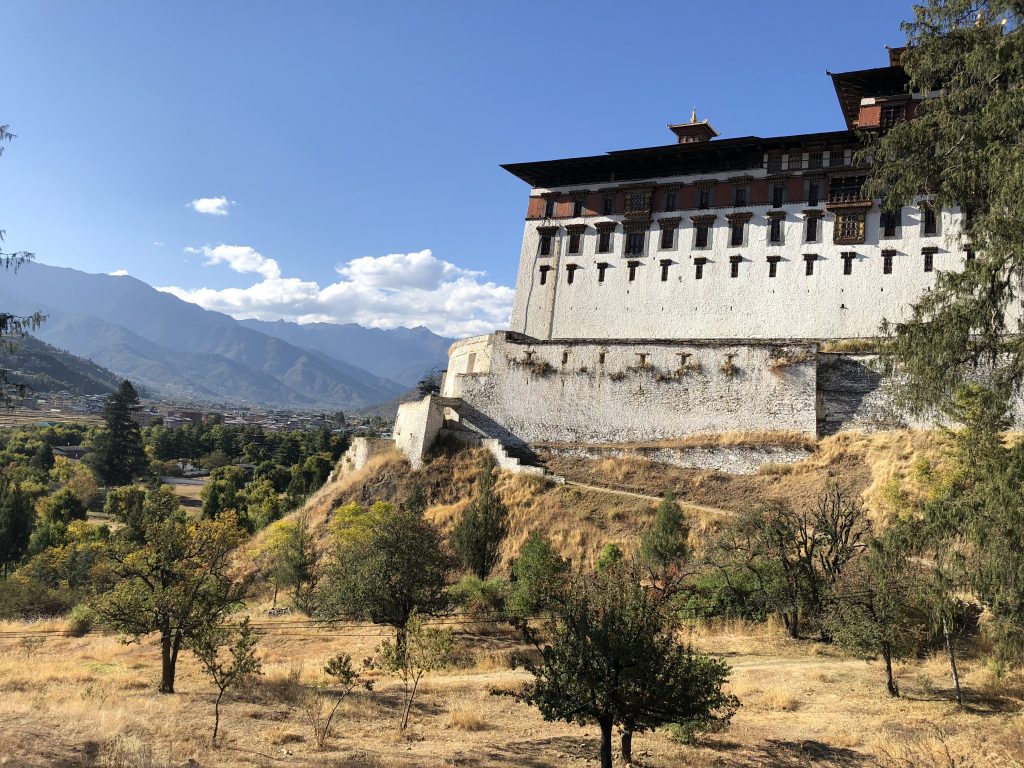 Paro Fort – after seeing this, I wonder where the Star Wars movies got their inspiration from.
GOING UP TO THE TIGER'S NEST
This is usually the highlight of most tourists' trip to the kingdom. So it should be towards the end of a typical itinerary. I'm told there are 2 routes, and I took the more conventional one, hiking up and then back down. It took me about 2 hours up and 2 hours down.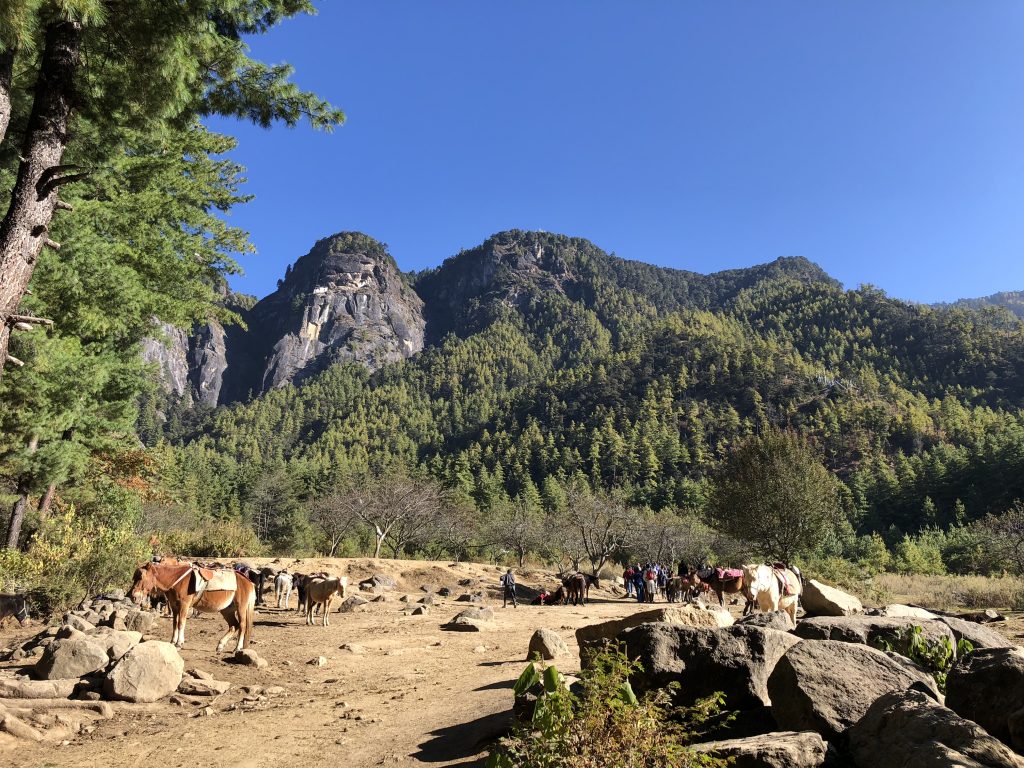 At the mountain foot, where I begin my ascend to Tiger's Nest.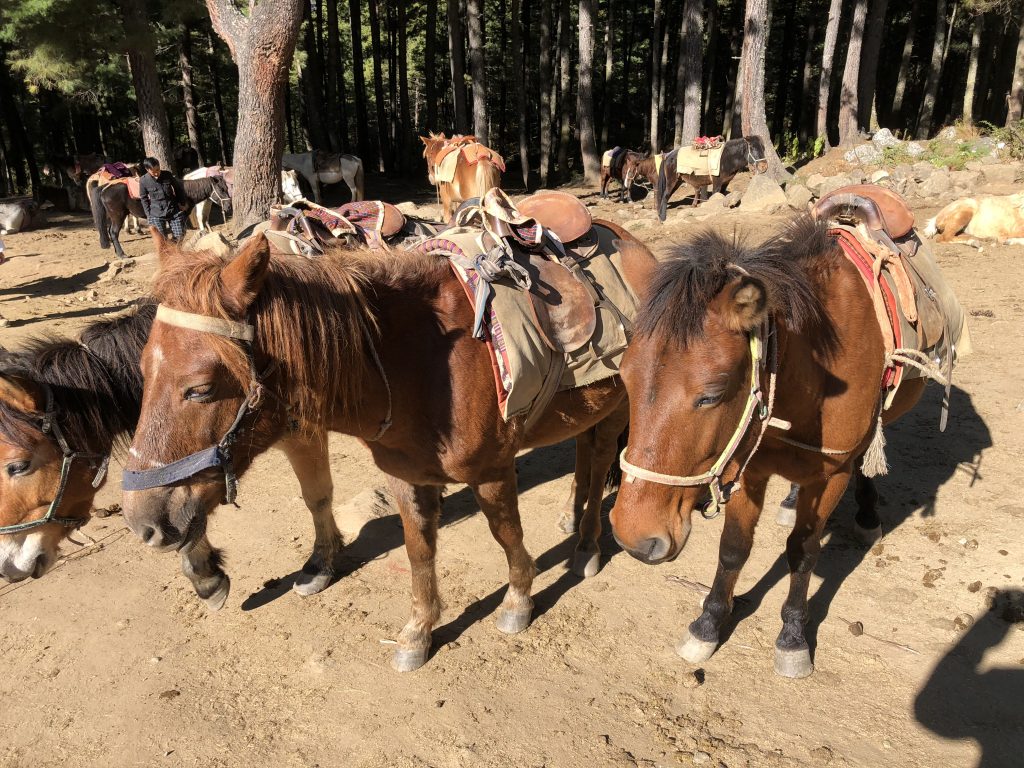 Mules bring you half way up, if you care to 'cheat'.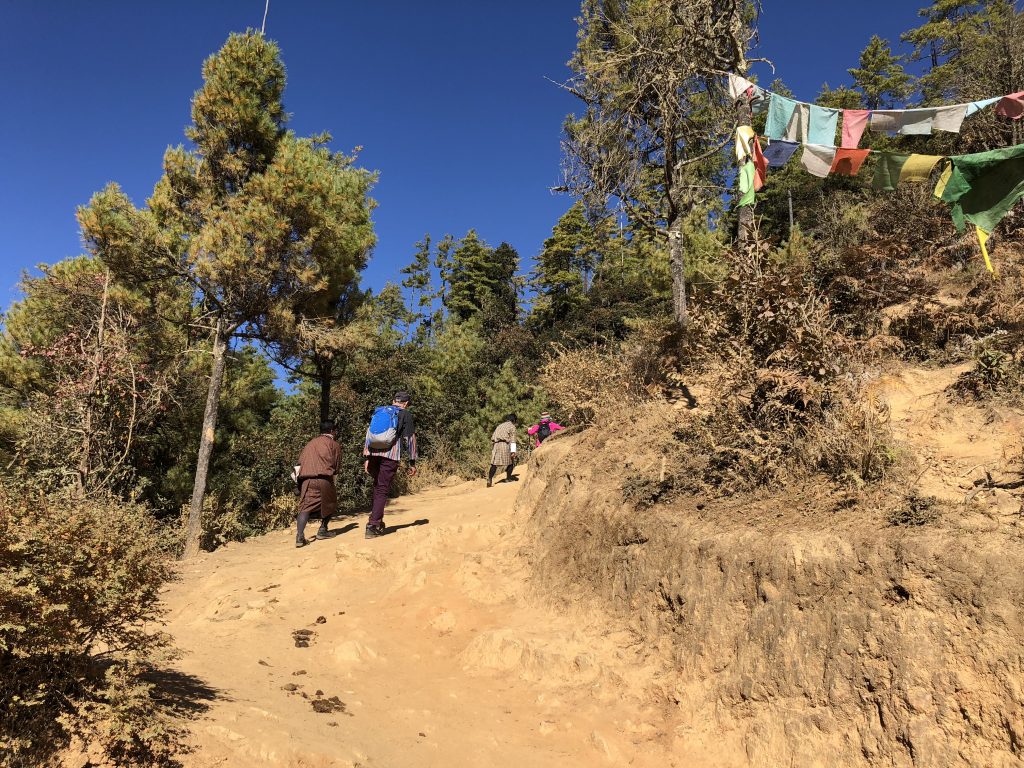 The trail is a dirt path – dried earth, sand, rocks, and gravel – which can be rather dusty.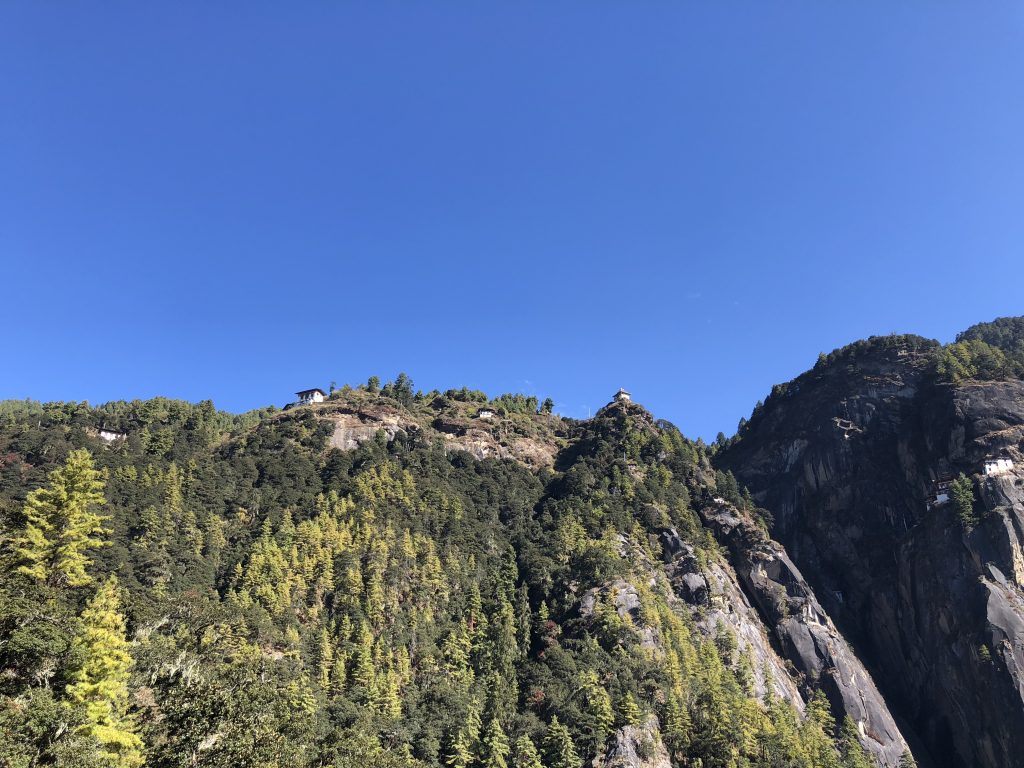 Needless to say, the view is SPECTACULARRR!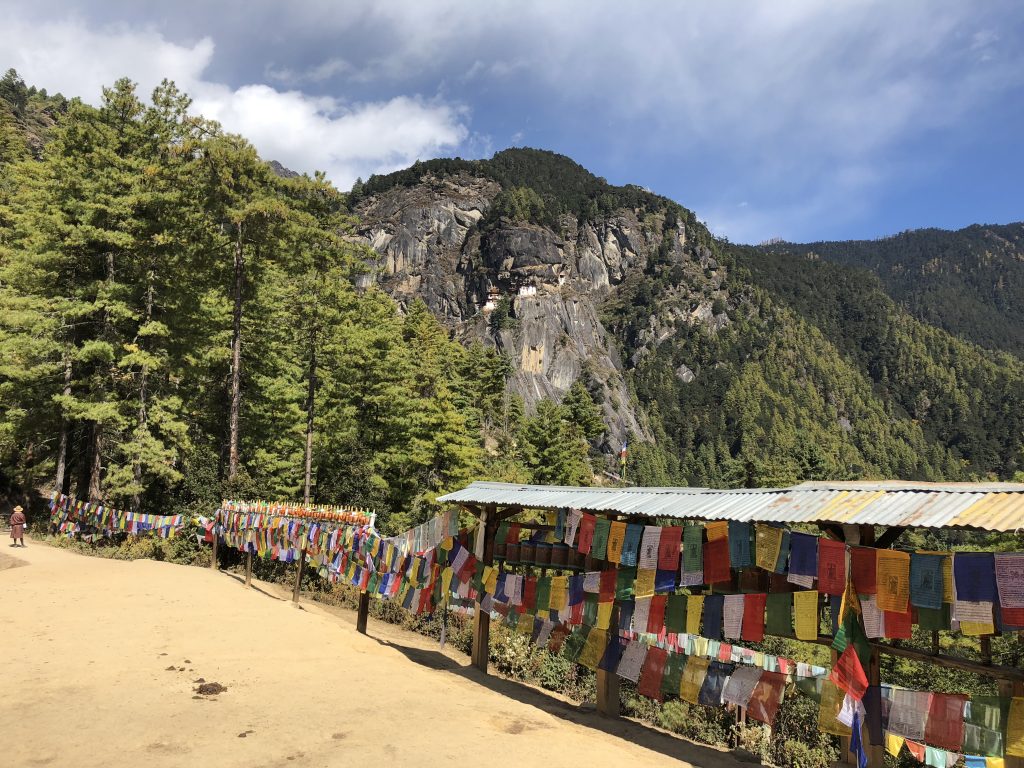 There's a cafeteria about 1 hour + up. There's where the mules would stop. You are on your own for the rest of the journey.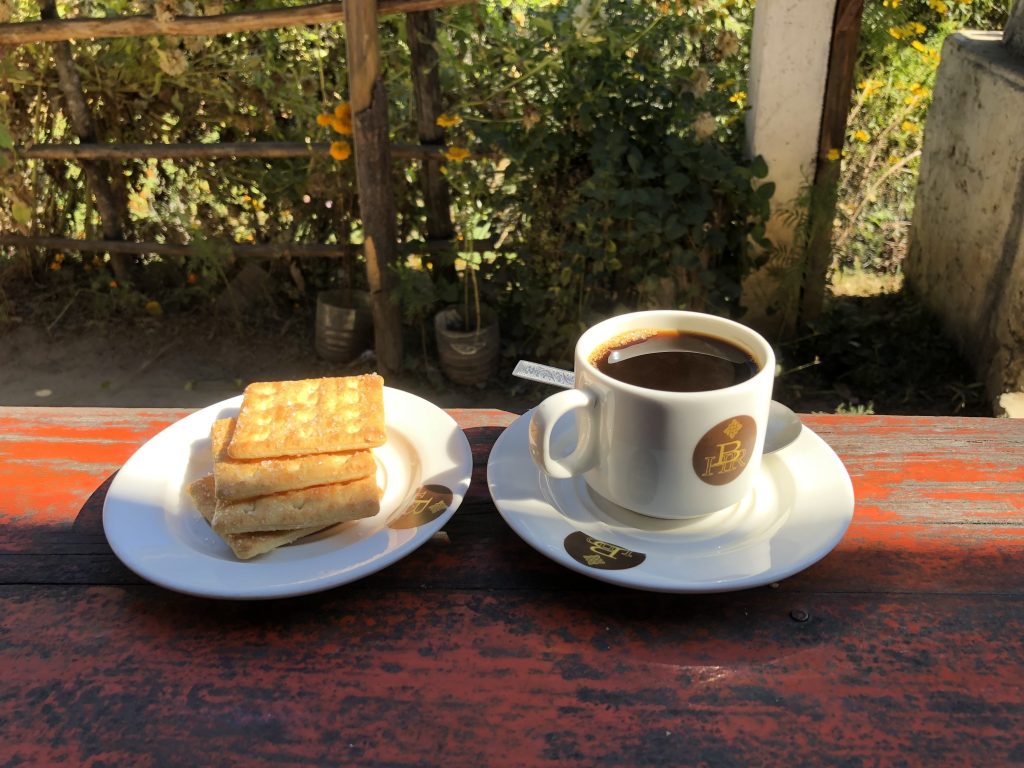 A place to have some coffee and sugar crackers. I recommend sitting outdoors to enjoy the sun and the grandeur of this place.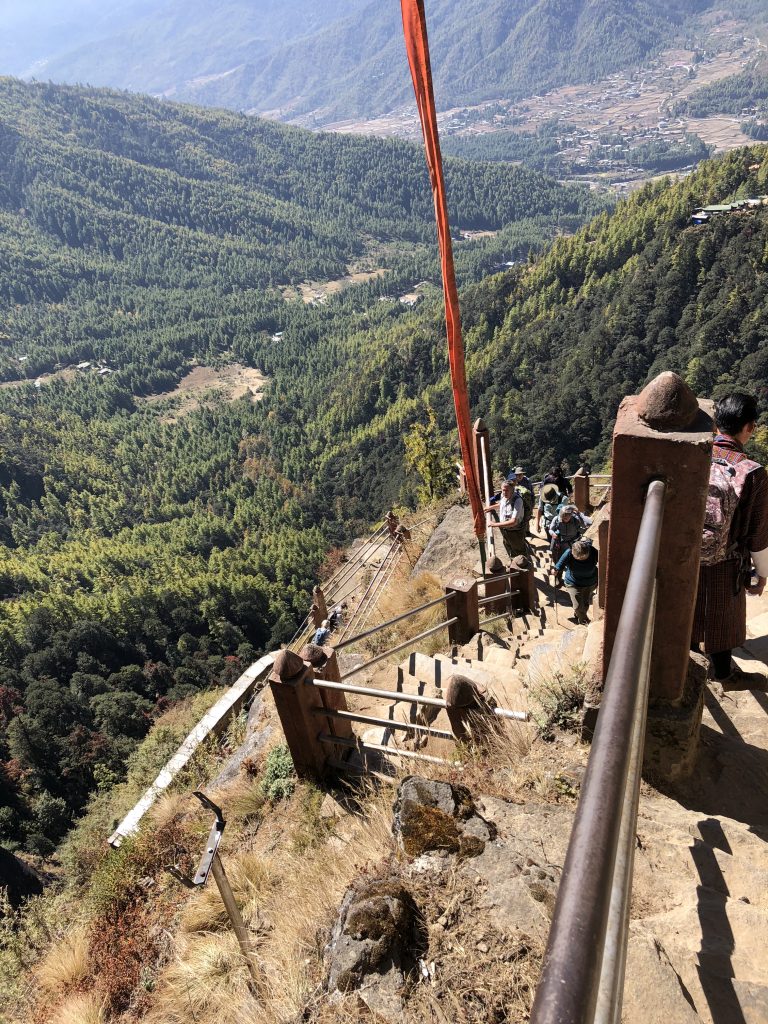 Steps!!! 500 down and 300 up and then you are there.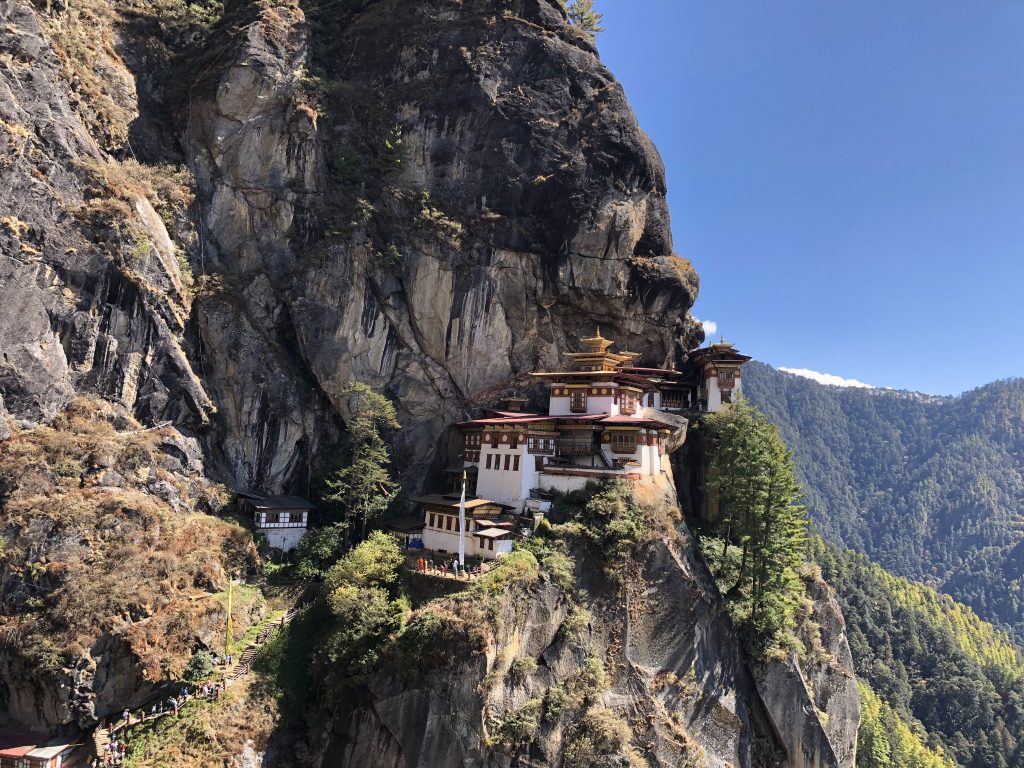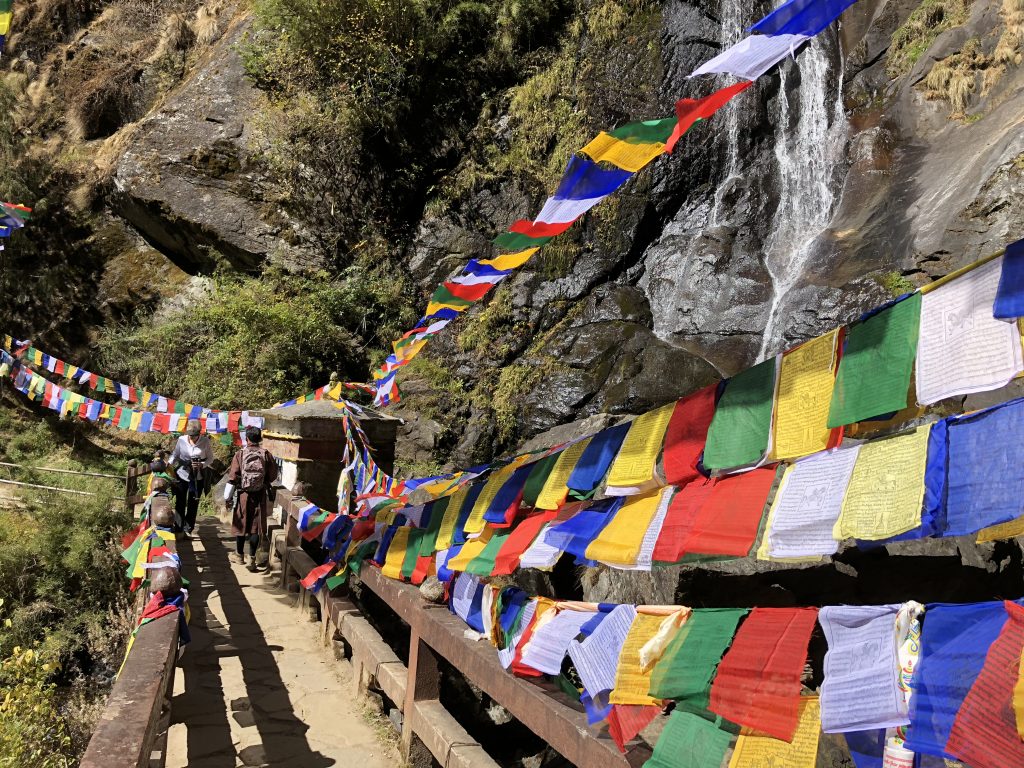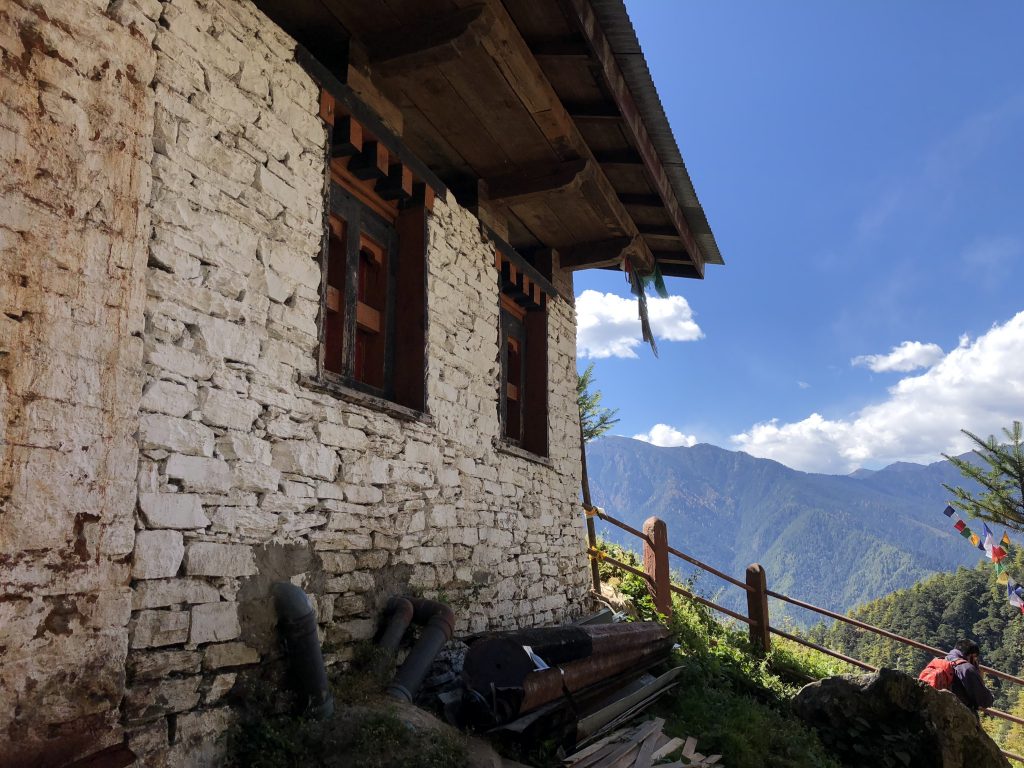 Regrettably, cameras are not allowed in the Monastery. While walking through the prayer rooms, take a moment to sit and listen to the monks chanting. It does indeed give a calming effect .
MY ENCOUNTER WITH STONES
It was my last night in Bhutan, my guide suggested I try a hot stone bath after my hike. Apparently, the hot water, the minerals released from the rock, and the local herbs all come together to produce medicinal benefits for the bather. So all your joint pains, hypertension, stomach disorders and arthritis should get some relief.
So there I was, outside of this home, where they ushered me into a dark wooden shed. Each room consisted of two wooden tubs. The water was REALLY HOT to start off with. I had to ask for cold water to be added in.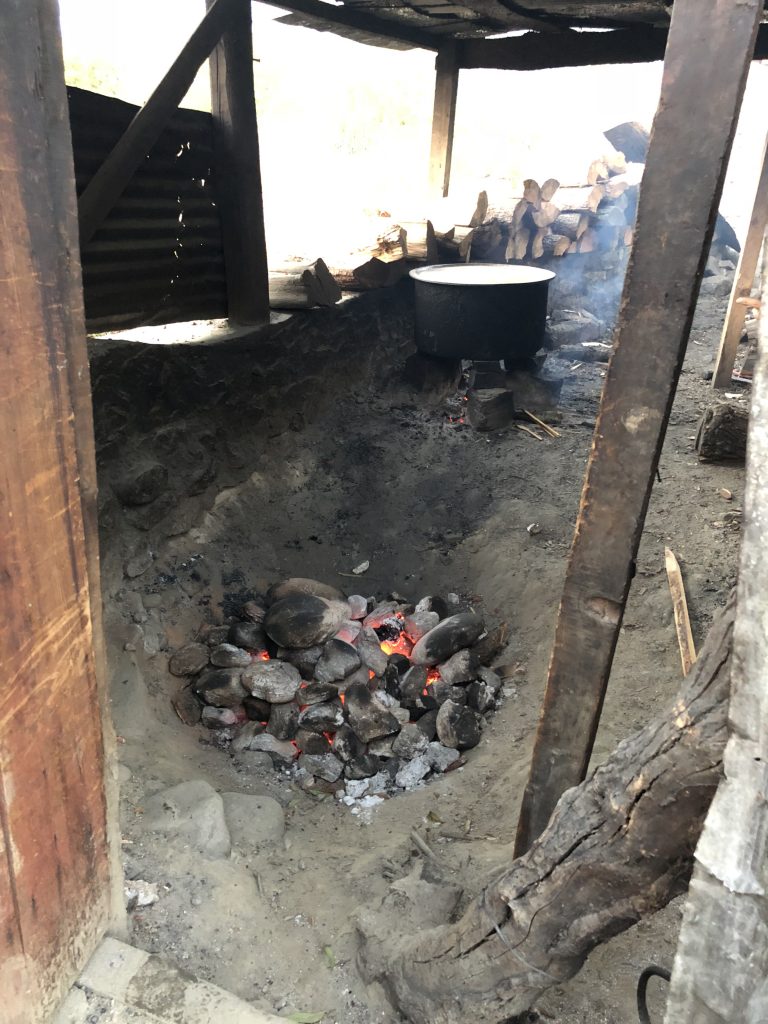 The stones were heated for hours.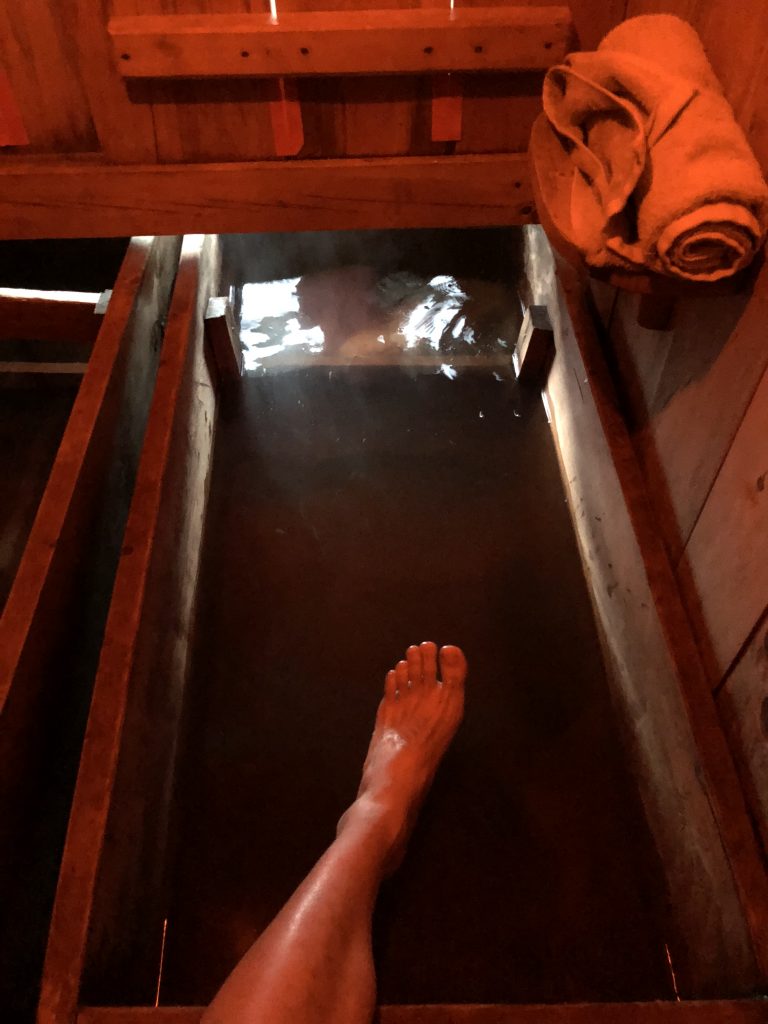 The stone bath.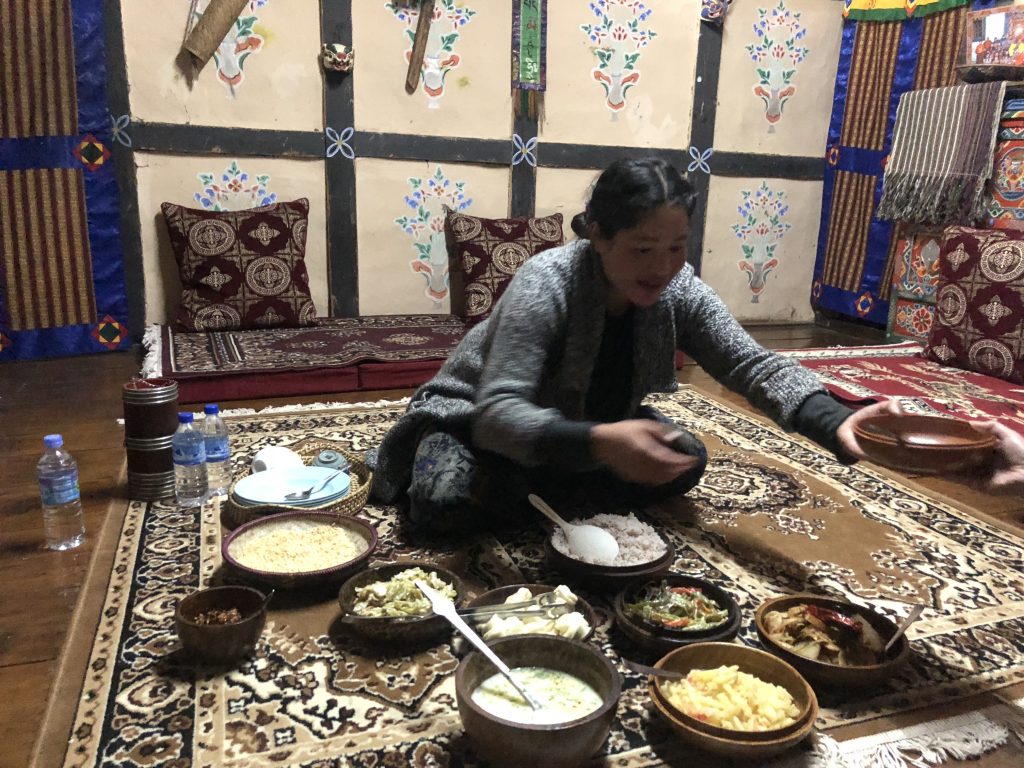 Home cooked dinner at a homestay.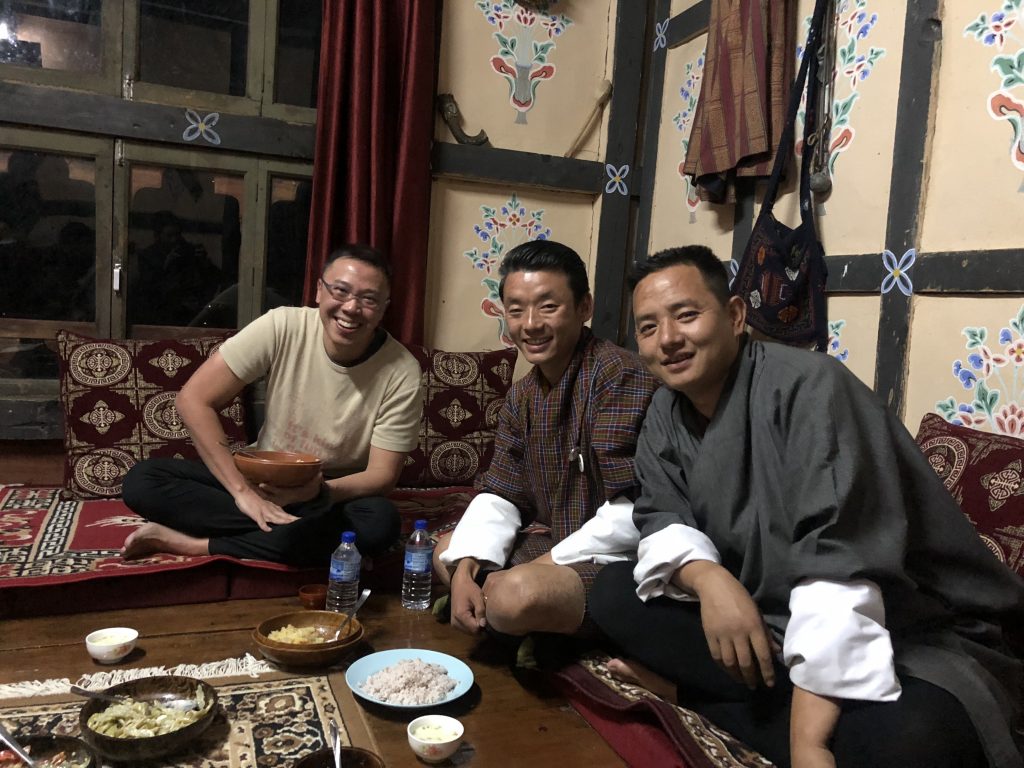 A photo with my guide and driver after a couple of glasses.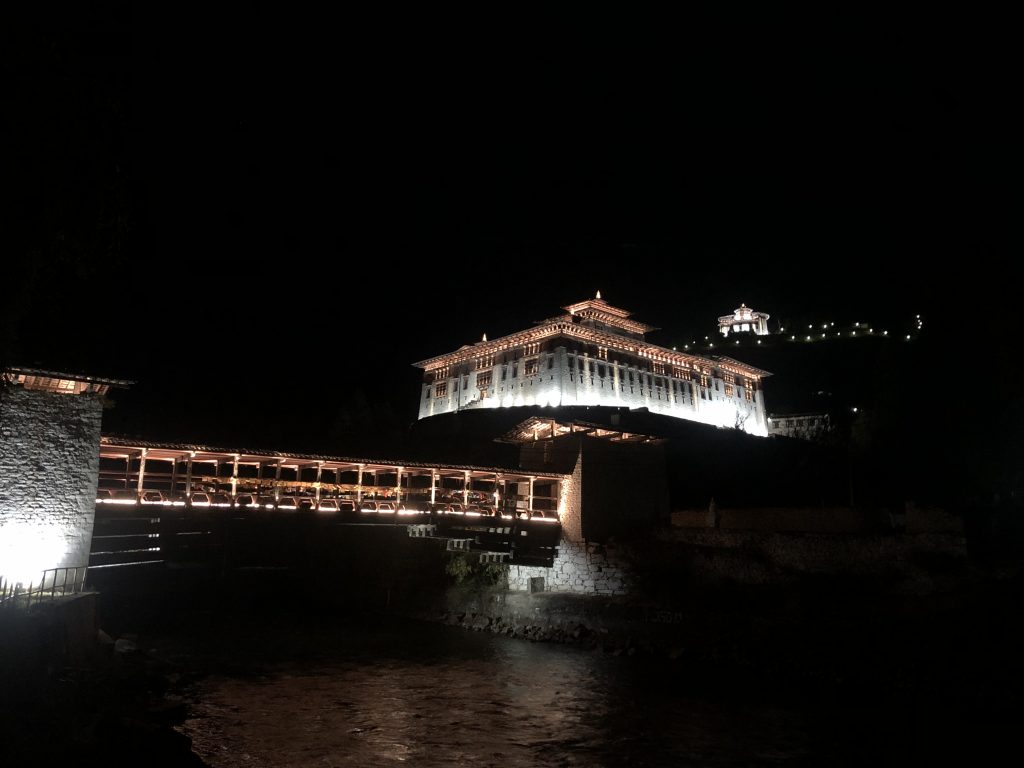 They took me to see the Paro Fort at night before calling it a night.
Bhutan is certainly a special place to me. I still miss those breathtaking moments – the grand views and the ride (breathless) and the endless opportunities to enjoy the great outdoors. Would I go back? Hell (Heaven) yeah!
GETTING THERE
To visit this happy place, here's some information to get you started:
YU-DRUK BIKE SHOP
I believe they have other bike brands as well, but you have to book them in advance when making your travel arrangements
CYCLING DETAILS
RIDE 1 – 6km, estimated elevation of 336m, Namgay Heritage to The Buddha Dordenma statue
RIDE 2 – 31 km, From Thimphu Town towards Paro.  End point where the Thimphu river meets the Paro river – Phuntsholinh View Point
BRINGING YOUR OWN BIKE
Besides the standard air transportation for your bike, you don't have much to worry about arrangements once your are in Bhutan. You will have your own vehicle (SUV or 4X4), so moving your bike around will not be difficult. You only need toalert your travel agent that you'll be bring your own bike.
For technical support, there are local bikes shops that should cater to basic repairing needs. If your bike requires special components and spares, bring them along for the trip.
COST
All tourists must pay US$250 per person per day (US$200 a day from December to February and June to August). This covers accommodation, transport in Bhutan, a guide, food and entry fees. Tips for the guide is typically US$100-$150 and for the driver is between $80-$120 for a week's trip.
By the way, my tour guide Sanjay started his own travel agency after my trip, so you can check out more pics here https://www.facebook.com/sangay1994/
SOME BHUTAN TRIVIALS
There is no quota to the number of visitors
There are also no restrictions on types of food for consumption in the kingdom, so pork and beef are found in the menus.
A 3-Star hotel is usually included in the package and that's pretty decent tourist material. Needless to say, if you want a more posh crib, simply pay more.
There is however very strict restrictions on where you can smoke. Smokers, here's a good time to quit and get in some REAL fresh air for better rides.
PREPARING YOURSELF FOR THE TRIP
There's quite a fair bit of trekking, walking and cycling to do at high altitude – which means thin air –  so some basic fitness and endurance is good to allow you to enjoy yourself more. Happy Riding!
LIKE and FOLLOW us: Bikezilla Facebook Page • Bikezilla Bikers Singapore Group Page • BikezillaSG Instagram • Bikezilla STRAVA
Story and Photos by Adrian Tay
Map by Google
Adrian is your typical Singaporean executive. When he is not working his a** off at his office, he would spend time at the gym, or ride his mountain bike or chillout with his buddies or enjoy "metime" at home. A believer of healthy body and mind, he eats a balanced diet and takes his sporting life seriously. This writer paid for his own trip to Bhutan to get us this story. Thanks Adrian. P.S. This is not Adrian's first story with Bikezilla. Check out his Japan ride here.