ALAN LIANG SHARES HIS THOUGHTS ON BUILDING CYCLING FUNDAMENTALS AND HIS BIKE SCHOOL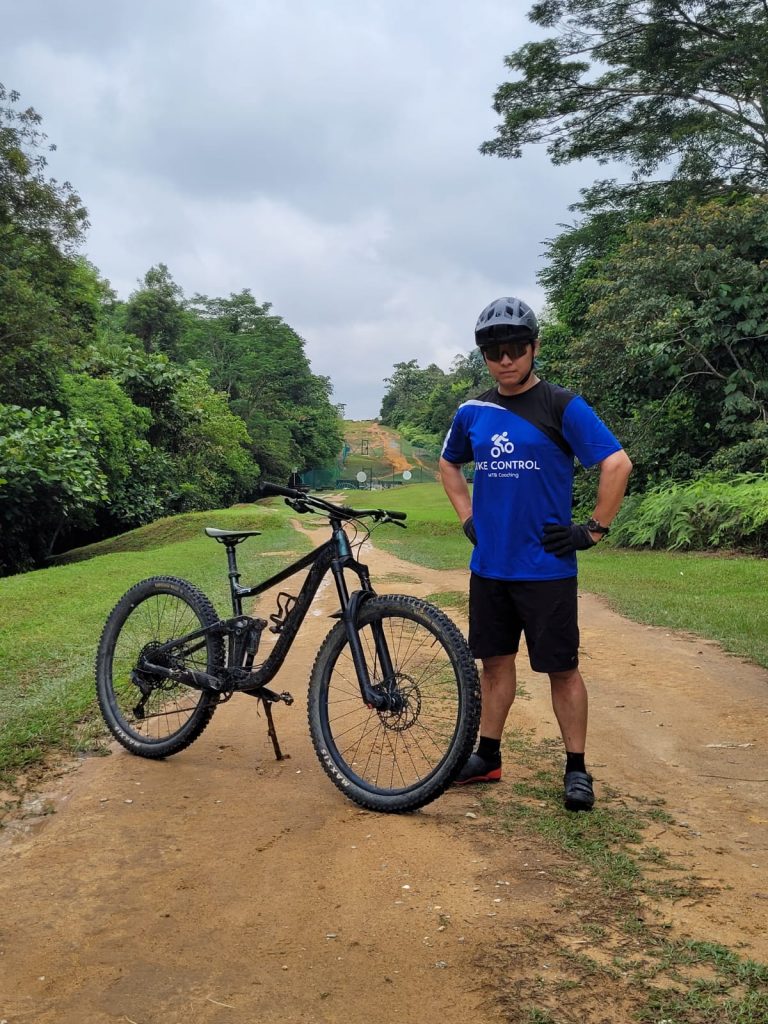 Alan Liang is no stranger to cyclists in Singapore. From his bike trials days to him helping us with our bikes' mechanical needs to seeing him whizz pass us at the local mountain biking trails … and he is always ready to smile and chat. We catch up with him on this long overdue interview to find out what he has been busy with.
QUICK INTRODUCTION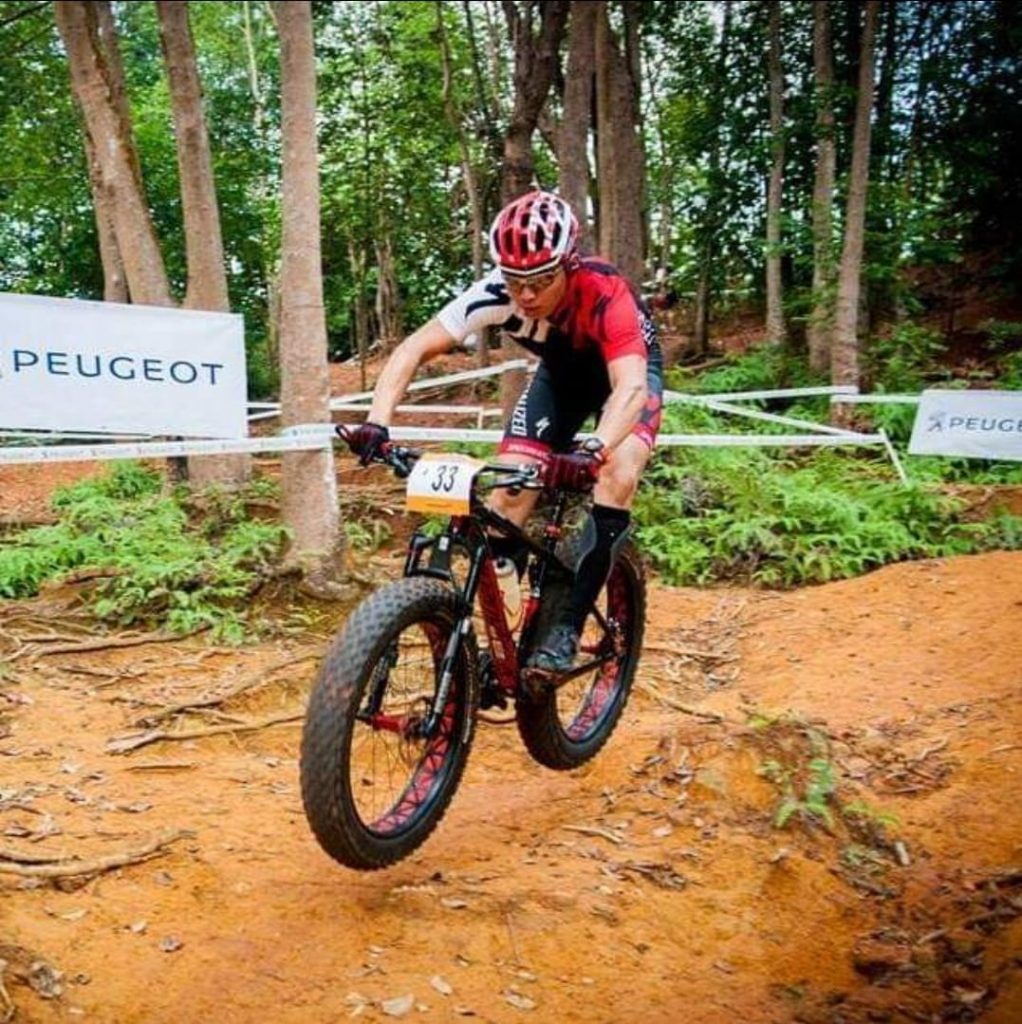 Name: Alan Liang
Daily grind: Bike coach
Age: 38 years old
Hobbies: riding mountain bike, watching Netflix, Shopee
Years riding bicycle: 20 years +
Number of years cycling competitively: 20 years +
Main cycling discipline(s): I'm just an average cyclist but I'm really into mountain biking and bike trials currently.
Sponsors: None but hoping to have some soon ? (Ed: Brand owners! You know you got a good candidate here!)
Current bike: Giant Reign
Favorite trail(s): Bukit Timah, actually all Singapore MTB trails, Bukit Kiara Malaysia
Countries you have ridden at: USA Utah, Malaysia, Indonesia, Japan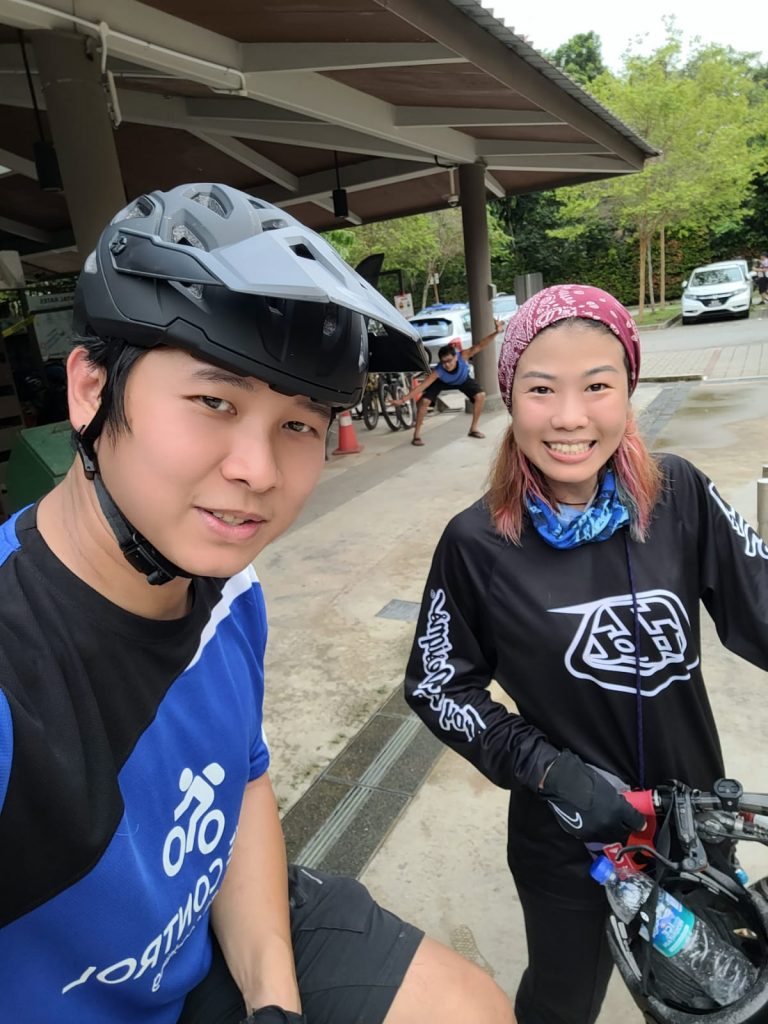 RIDING WITH ALAN!
HOW DID IT ALL STARTED?
I started around the early 90s when I got my first freestyle BMX and rode with some kids in my neighborhood. From then, I got to learn about mountain biking and bought my first GT mountain bike. I remember the year when the popular Hans "No Way" Rey came to Singapore to do a bike trials demonstration. I was so amazed by the demo so I started to try on my own.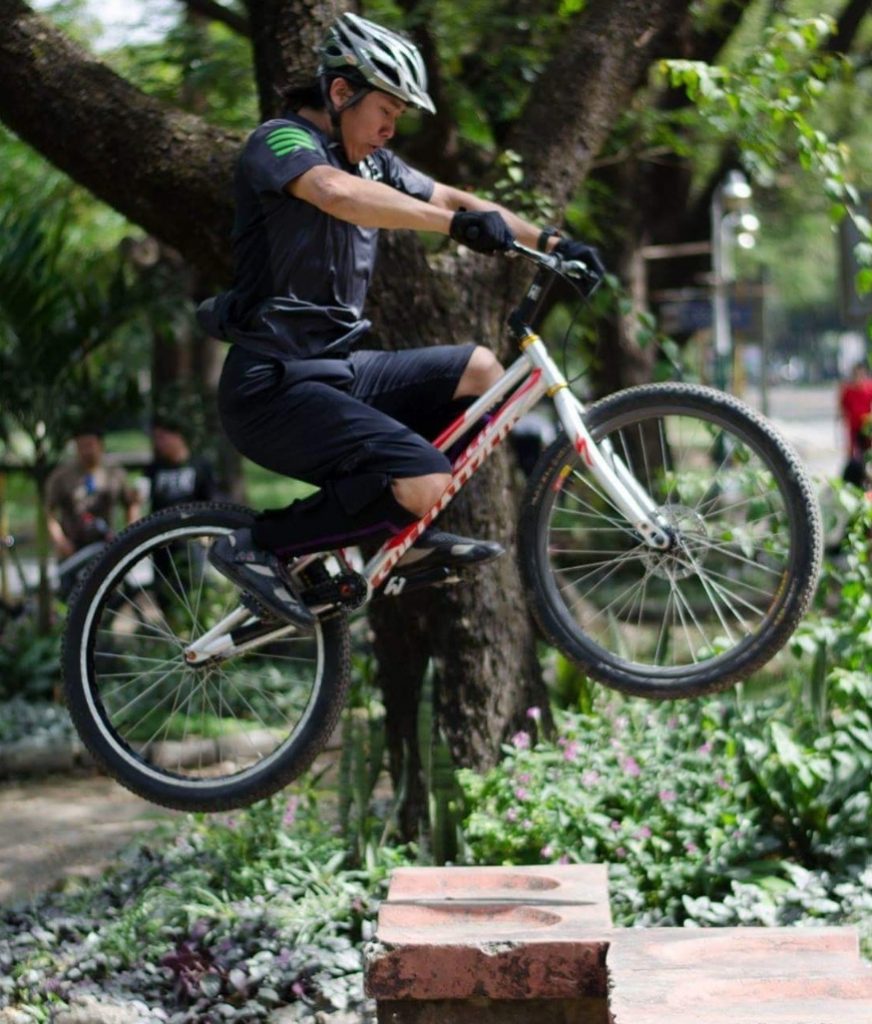 HOW EASY/DIFFICULT WAS IT FOR YOU TO LEARN NEW TRICKS?
I remember crashing many times when I was starting to learn tricks. I sprained my knees, injured myself but I just had to do it over and over till I get those tricks right, for the love of the sport. And I think.. consistency in practicing helped.
TELL US ABOUT BIKE CONTROL?
Bike Control is a set-up which aims to provide bicycle coaching mostly for mountain bikes. It started as a "no name" or should I say coaching in my free time. Initially, I had no idea how to teach or share something with others. I only knew how to ride and do the tricks for myself until a friend who runs a bike shop volunteered me to have a session with a mountain biking enthusiast. He told me to give it a go. I was anxious at first. I felt that I'm not a good speaker and I didn't know how to start. I told myself there's no harm trying, and it will be a good opportunity to earn some extra income for my family so I went on with it. After the first lesson, when I saw the improvement and the happy face from the student, I felt that I did it!. From then on, I started to think of ways to organize and improve my lessons. Each time I teach is another step in my learning journey for me as I have to think of something new to improve my teaching style and to make sure that my students can learn something from the lesson.
The name "Bike Control" comes from the idea of having good control of the bike in order to ride smoothly and safely. Since I am teaching basic fundamentals of cycling, why not name it after the concept?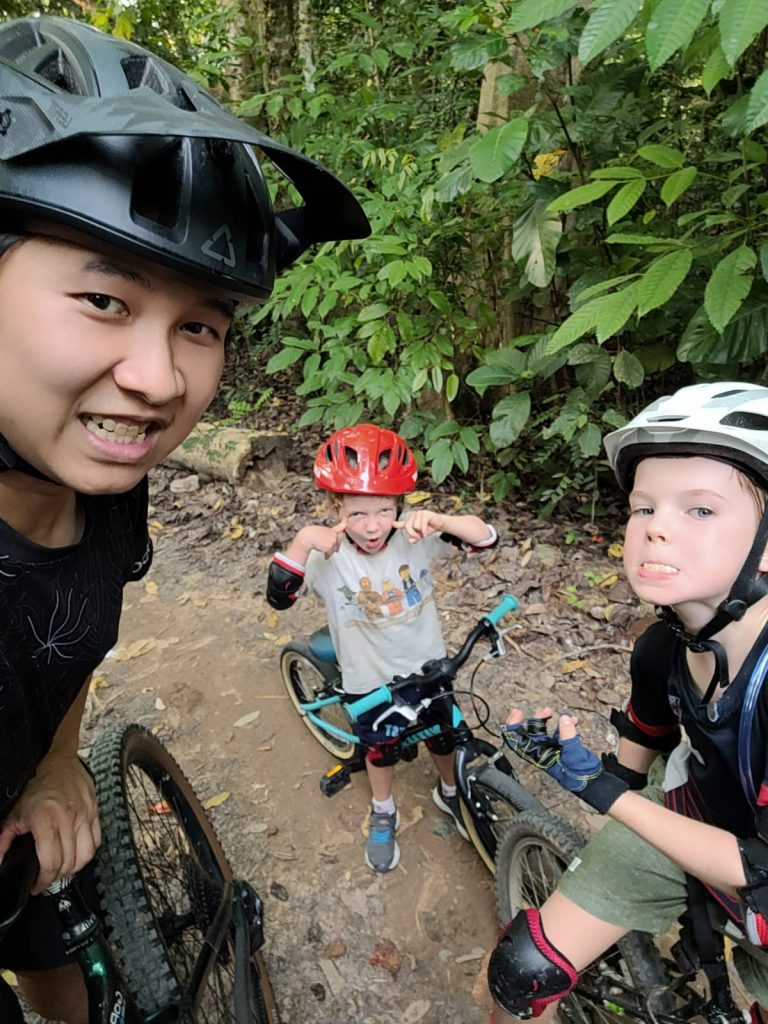 WHERE DOES BIKE CONTROL OPERATES FROM CURRENTLY?
Bike Control operates at Chestnut Nature Park as the location is easy to find. We also do bike servicing and maintenance at Chestnut Point's Aire Bike. Our coaching and servicing is not limited to one location though. We have some learners who sometimes prefer to try Bukit Timah Mountain Bike Trail and other trails. So it really depends on the learners' skills and fitness level.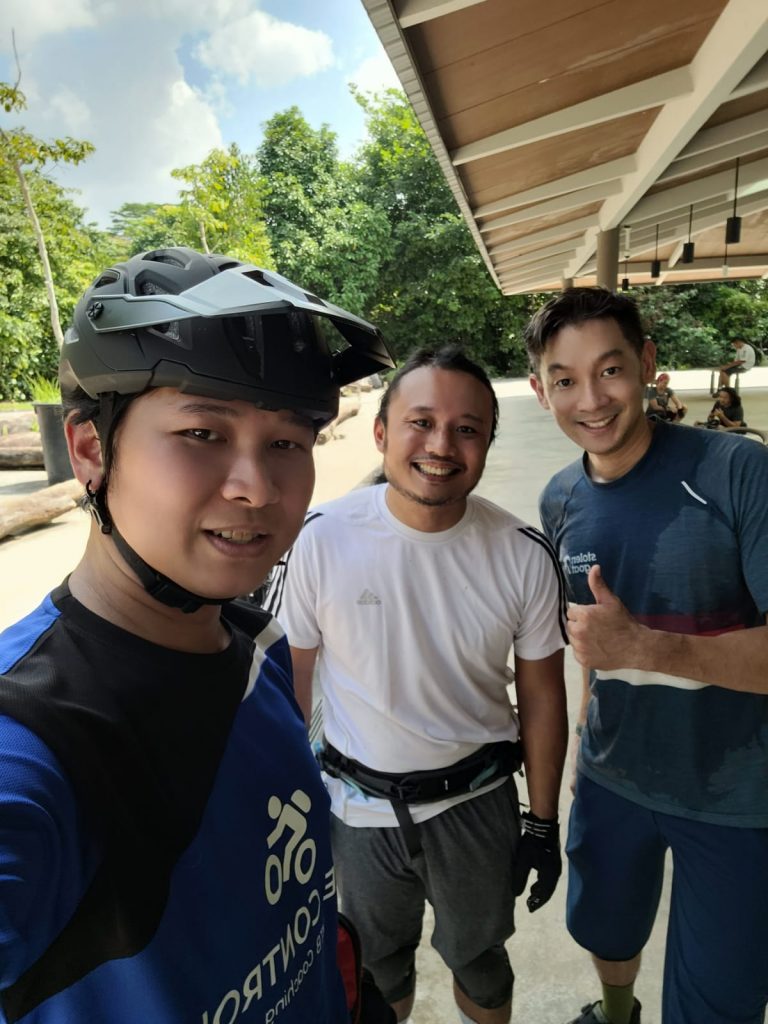 REGARDING BIKE SKILLS, WOULD A YOUNG BEGINNER OR AN OLDER RIDER BE TAUGHT DIFFERENTLY?
For me, it's not doesn't really matter whether it's a young rider or how long they have been riding. Based on my experience, every rider have different riding style, habits and even their way of adapting to new learning. In my lessons, I don't just consider their riding experience, instead, I focus on the things they want to improve on and their willingness to learn.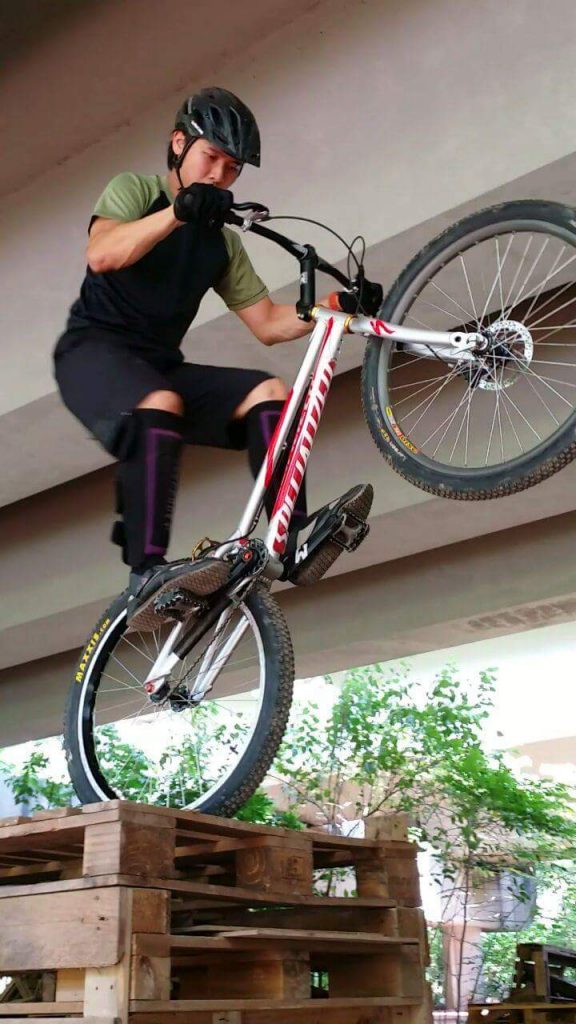 WHAT ARE YOUR PLANS FOR BIKE CONTROL IN THE NEAR FUTURE?
Bike Control is very young, but it would be great to see growth as we see more people developing interest in mountain biking. We aim to cater to different levels of bicycle learning and not just mountain biking alone. Hopefully we can explore other categories like bike trials soon.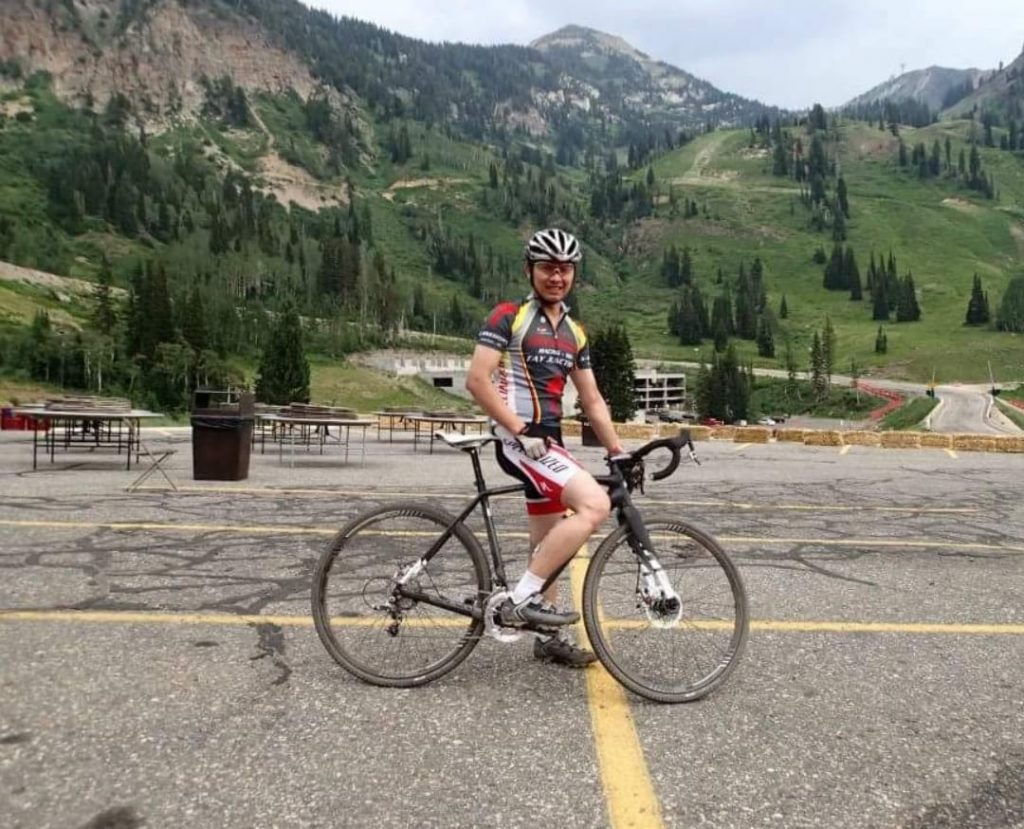 ANY INTERESTING STORIES OR INSPIRING TESTIMONIALS TO SHARE ABOUT YOUR STUDENTS?
I met up with a 14 year old boy who was very timid when we first met. That was my impression of him when we had our first session. He doesn't talk much but I saw the potential in him as he was very willing to learn. He would attend sessions every 2 days. I remember during one of the lessons, we had a miscommunication on the schedule but he waited for about an hour for me to meet up with him so we can proceed with the lesson!
On another occasion, I knew that he was struggling when we had the first try of climbing, maybe from lack of fitness or not used to riding in such terrain. (Ed: the usual mountain biking newbie culture shock) But this kid is consistent. He tried over and over using the technique I taught him and finally cleared the climb! Check out this rider in my video who can now do the wheelie and climb the "stairway to heaven" smoothly. He told me that he really learned a lot from the sessions and it feels great seeing how he improved over time.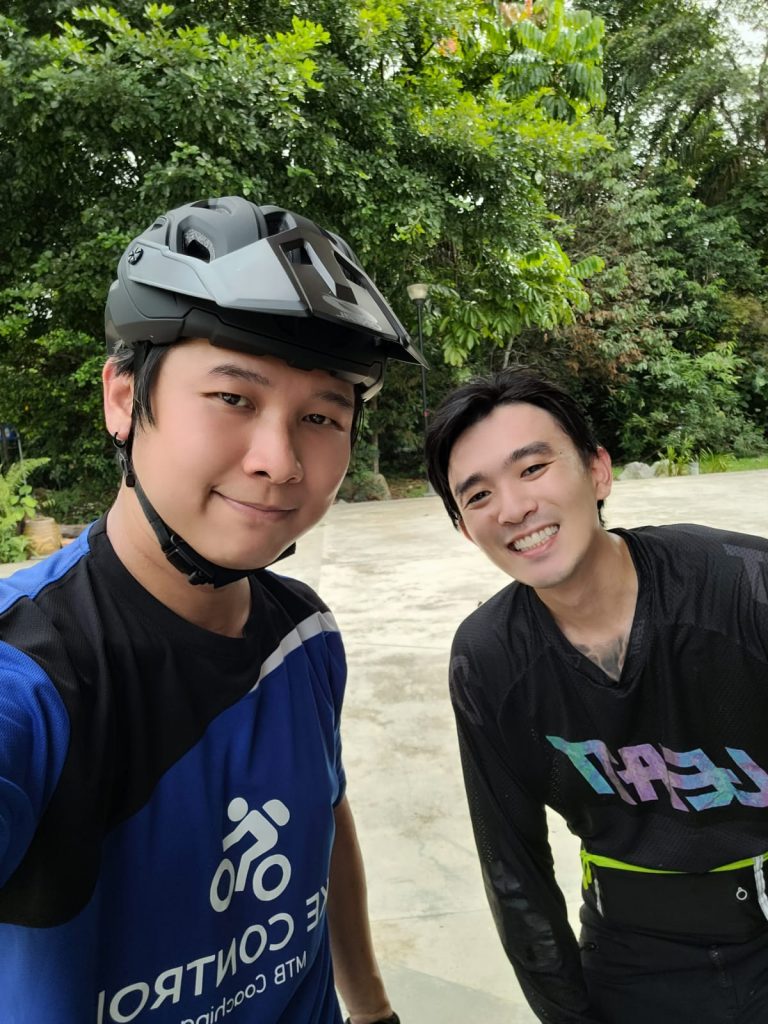 THE CURRENT PANDEMIC SITUATION HAS A POSITIVE EFFECT OF SPURRING MANY SPORT ENTHUSIASTS TO PICK UP CYCLING AS A SPORT. WHAT WOULD YOU ADVISE THEM TO DO TO MAINTAIN THEIR INTEREST OF CYCLING INTO A LIFELONG HOBBY?
Follow your passion, whether it's for mountain biking or even other types of sports. Just don't stop the learning process. To me: cycling is not just a ride, it's a journey.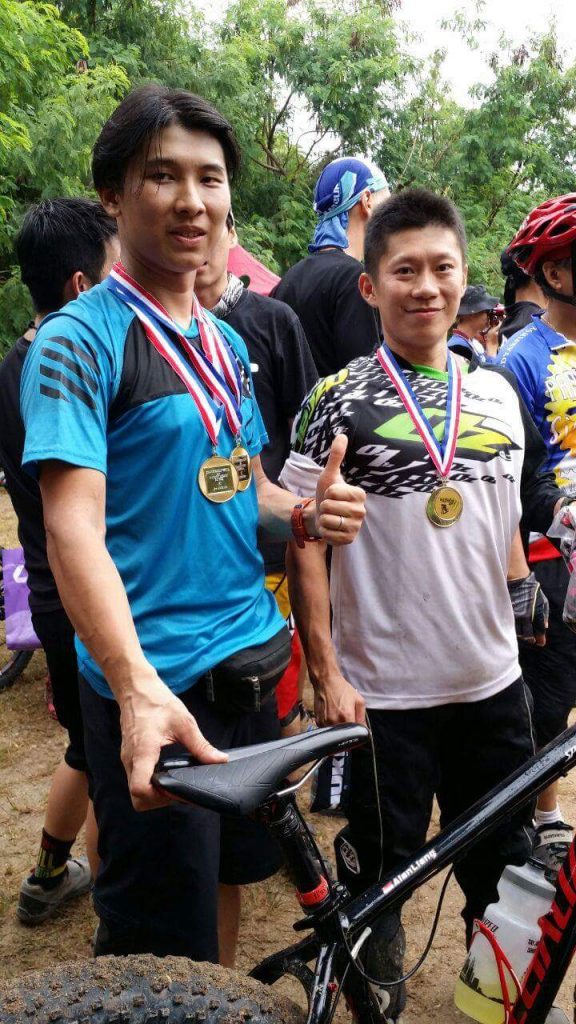 LIKE and FOLLOW us: Bikezilla Facebook Page • Bikezilla Bikers Singapore Group Page • BikezillaSG Instagram • Bikezilla STRAVA
Photos by Alan Liang and Bike Control
Video by Bikezilla