A DISCOVERY JOURNEY UNFOLDS AS WE REBUILD THE MUANG CHIANG MAI STADIUM BMX PARK

It started with a chilled-out afternoon ride in November 2019 when we passed by Muang Chiang Mai Stadium BMX Park. It was initially a day meant for enjoying the city in the most relaxed mood. Traffic on the road flowed by us casually. The ride from Old City were dotted with lots of kerbs and sidewalks popping spots … just the way we love it. We were not focusing on covering distance … just wanted to ride on this playground – the streets. Our ride led us to Muang Chiang Mai Stadium BMX Park.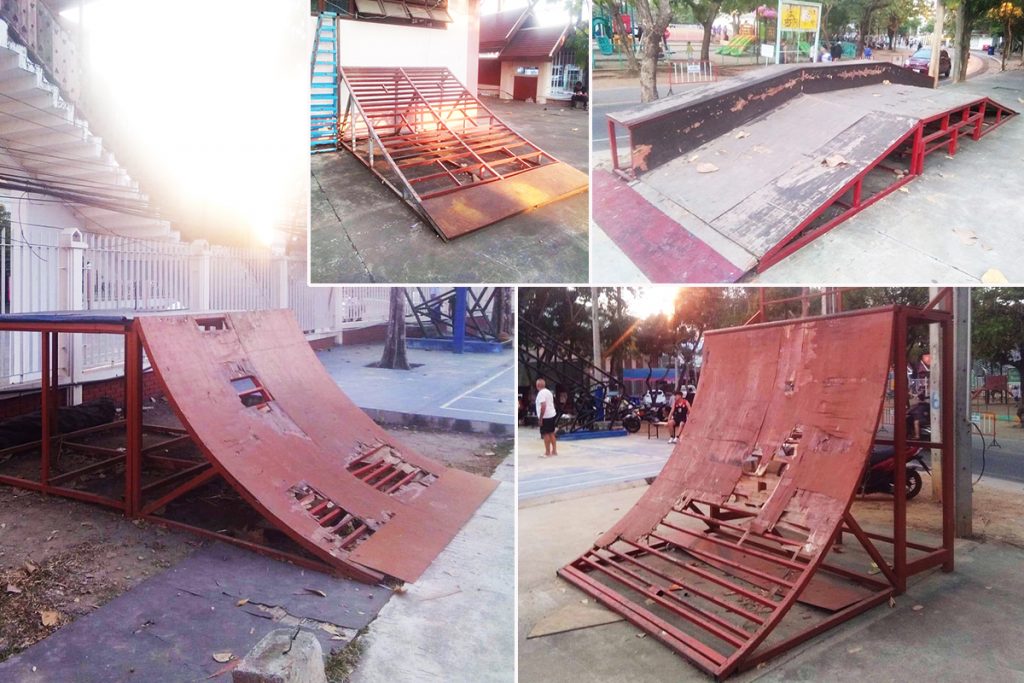 The skatepark was in a dilapidated state.
On further understanding, we learnt that the local street riding scene is still alive albeit being a small and tight group. The local homies have to make do with riding street and "playing" on ramps that have seen better days.
While street riders are perfectly adept at living off street features, there would always be this longing for a "true home base". A place for events, gatherings and regular practice sessions. Not all BMX riders are park riders, but it is always good practice to spend some time at the BMX park. Added that there are rails and boxes that allows for more dedicated training as compared to random street features, a BMX Park would greatly help to get new riders up to speed and experienced riders rise to their next levels. Sadly, this "home base" event ground was not in its best condition.
The next casual muttering sparked the whole project. "Let's rebuild this BMX Park."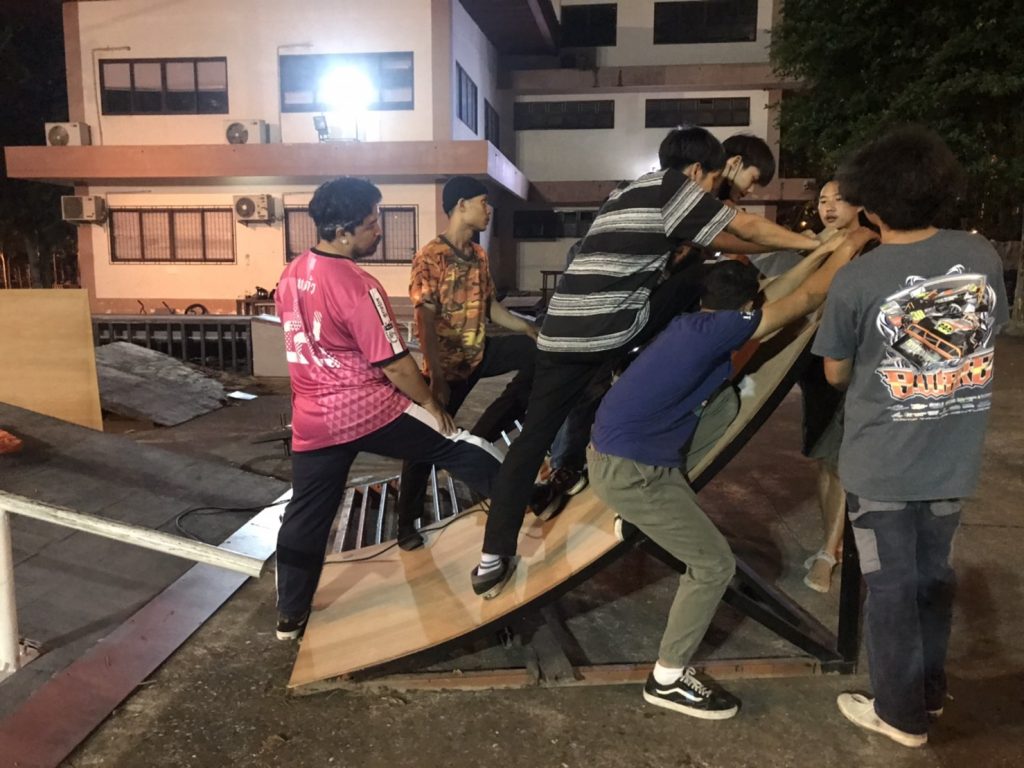 HELP THE KIDS
The initiative to rebuild the BMX Park, in our opinion, is an effective first step to reaching out and helping the young community.
A fully functional BMX Park encourages and promotes BMX riding (cycling) to the young community. It is also one of the best places to acquire the foundation skills of cycling. In fact, it's been observed that good BMX riders often do well when they move on to other cycling disciplines.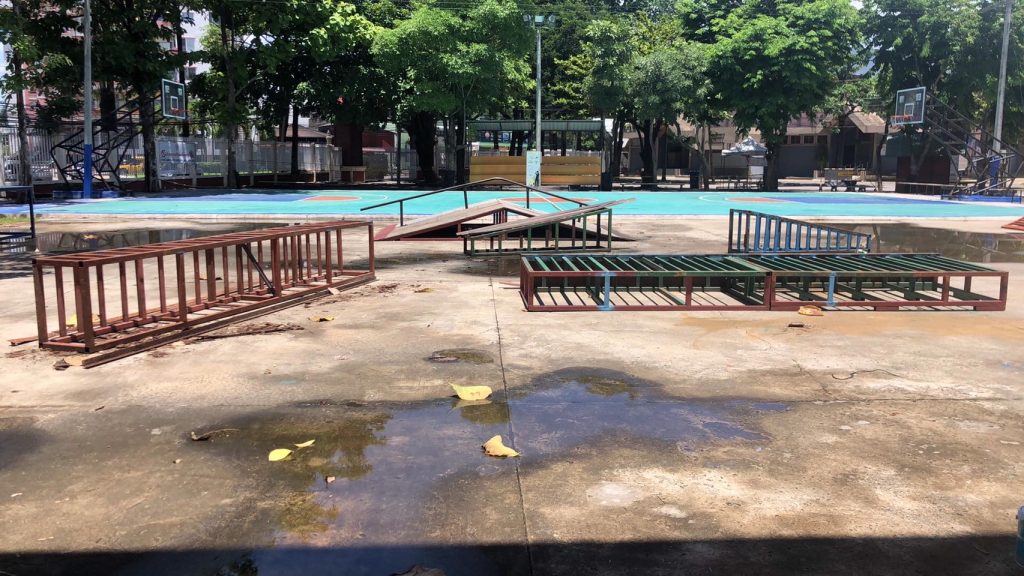 Even with Project Rebuild Chapter 1 done, the park is not 100% rebuilt. There are still some ramps that are in unrepaired. We didn't rush to rebuild every single ramp. This is due to 2 reasons: our limited working budget and the current number of ramps and boxes that were restored are already adequate for the park allowing for optimal riding space without congestion.
We will access the park traffic a little more and decide what to do with Chapter 2 in due course.
Next up would be events at the park to promote the BMX riding.
TOOK US A WHILE TO GET THERE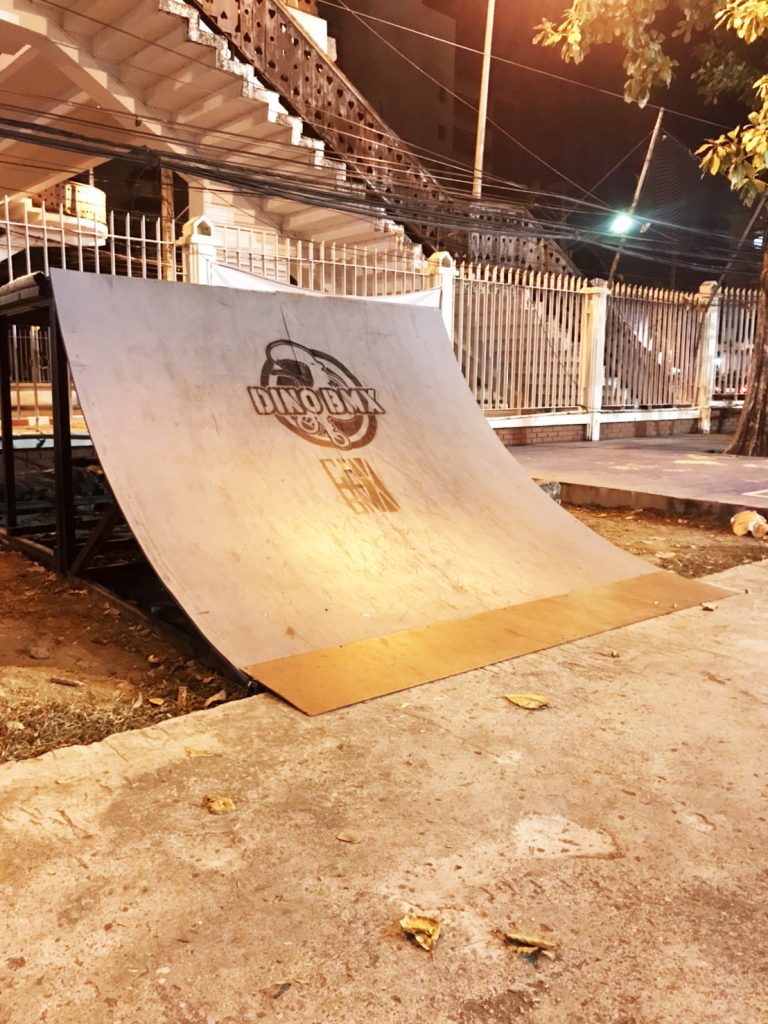 We started off with a few calls and meetings with the local veteran homies. Once we got the action plan drawn out, we proceed to get the permit with the management of Muang Chiang Mai Stadium.
With that dusted, it's time for buying the building materials and gathering the manpower. Thanks to our sponsors, we were able to lighten our burden with regards to the funds for the rebuild.
If we are to count the actual steps of work, it would seem like a simple exercise that would take no more than 2 weeks. But, add in the rainy season of Northern Thailand, the Covid bug situation in the country and the availability of the working group to gather for some heavy work days … that could add up to some substantial delays. And even with all these mentioned factors taken care of, the last few days of work still required some external contractor help – which overshot the budget. The extra fund was donated by DinoBMX.
All good in the end. We've got the ramps and boxes their new skins!
During this period, project organizer Ms Gift, got an (additional) lead from a senior CNXBMX rider and managed to gather 2 more ramps to our project ground courtesy of Central Festival Mall. These 2 ramps will join the rest of the unrepaired ramps in our Project Rebuild Chapter 2 in the near future.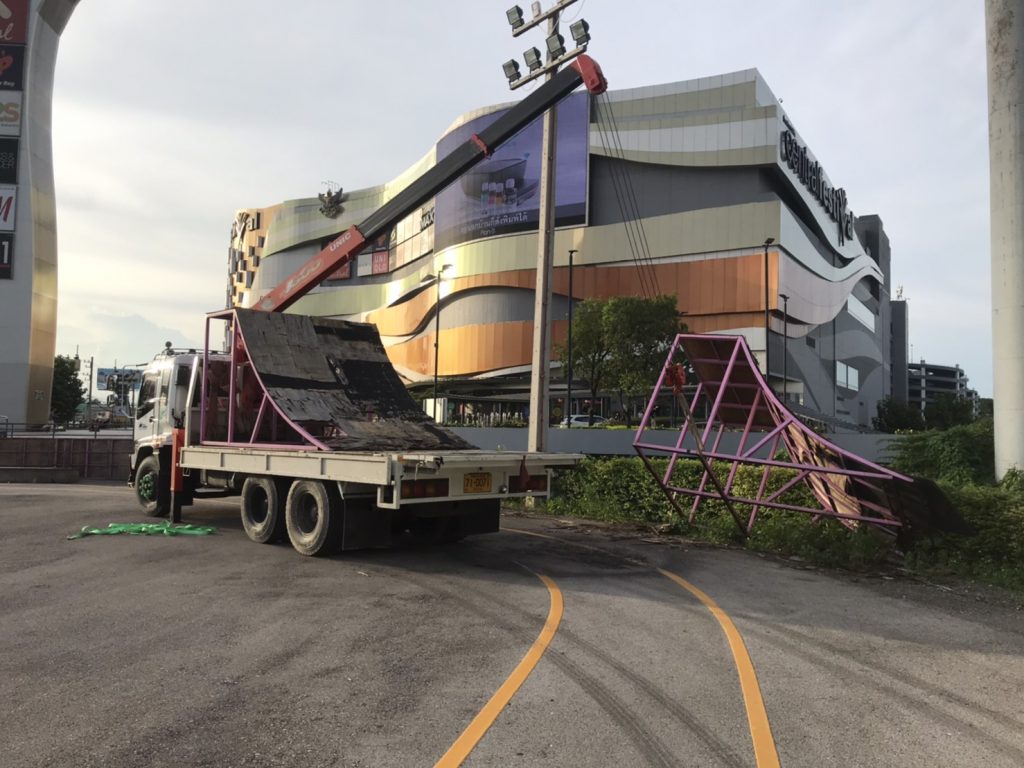 Through the course of this project, we realised that we gained a deeper understanding of many things – a discovery journey for us indeed. (Ed: We would not bore our readers with the nitty bits).
THANKS FOR THE LOVE!
We would like to take this opportunity to thank Muang Chiang Mai Stadium for giving us this opportunity to rebuild the BMX Park. CNXBMX for their expert advices and team effort in getting the ramps and boxes rebuilt.
Sponsors for this project are: CNXBMX, NSR Bikes Singapore, Waterfields Designs, Mr Keet Lee, DinoBMX and Bikezilla.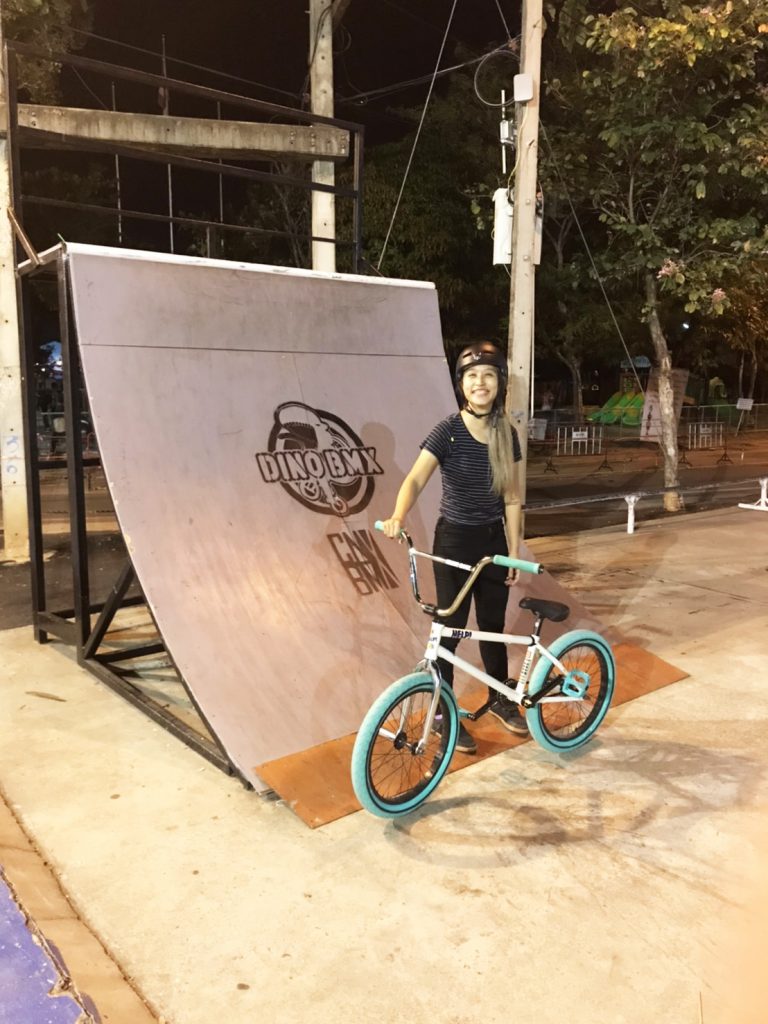 We would like to spotlight on Ms Gift! She is the one who helped gather resources, manage and organize the rebuild activities. In essence, she followed through the whole project from idea generation to completion of Chapter One! Big THANKS to Gift!
HELP US TO HELP THE KIDS
We hope to have more sponsors join us in our future rebuild projects and events. Your contributions would help many kids become stronger and give them opportunities to realize their passions and dreams. Thank you and see you at the next project!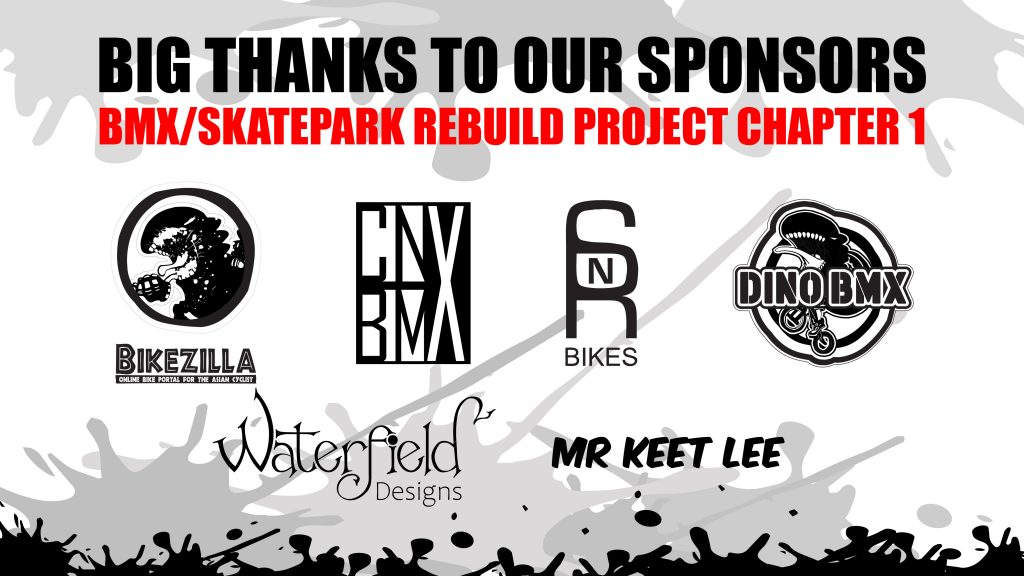 LIKE and FOLLOW us: Bikezilla Facebook Page • Bikezilla Bikers Group Page • BikezillaWorld Instagram • BikezillaSG Instagram • Bikezilla STRAVA • Bkezilla Cafe Chiang Mai
Photos and video by Bikezilla
Please keep Muang Chiang Mai BMX Park clean. No vandalism please! Please do not smoke, consume alcohol or any form of drugs within the park's premises. Stay on the Street. Keep OFF those Sh*t!