IT'S NOT EASY TO CLAIM THE TITLE OF "ULTIMATE TRAIL BIKE". YOU NEED THE CAPABILITIES OF 2 BIKES TO ACHIEVE THAT.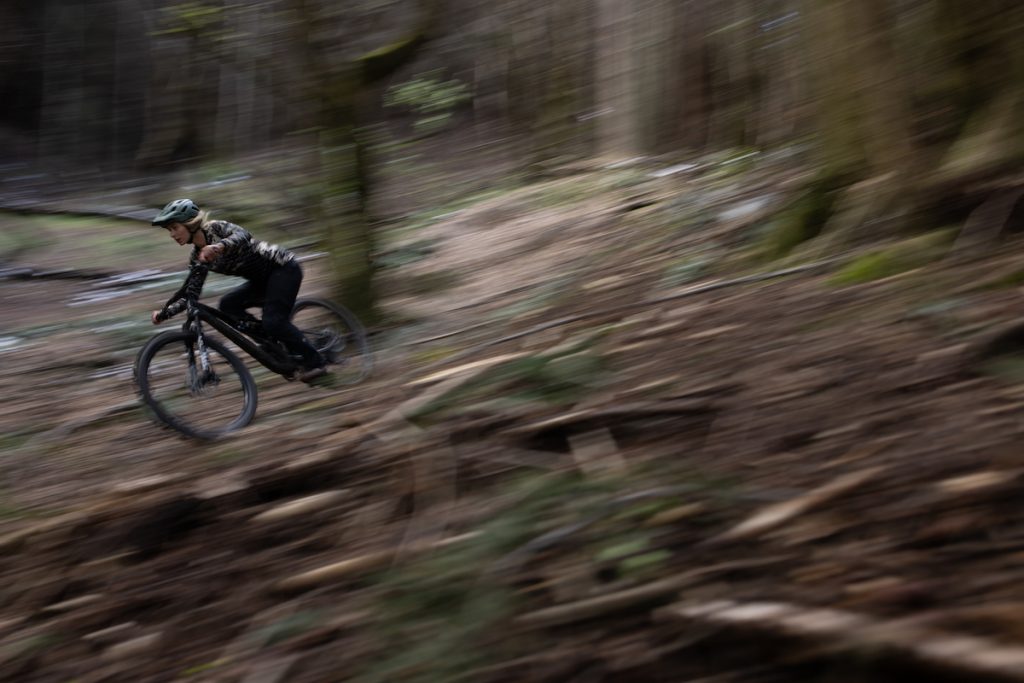 The Stumpjumper sub-brand of Specialized has a long standing lineage – about 40 years so far. This bike, over its 40 years or riding the trails of the world, would have flowed over, rowdied out almost every trail ever built.
When it's the time to run for a fitting title, Specialized confidently coined the title of "The Ultimate Trail Bike" for its Stumpjumper sub-brand. What does it take for a mountain bike to earn the title of "The Ultimate Trail Bike"?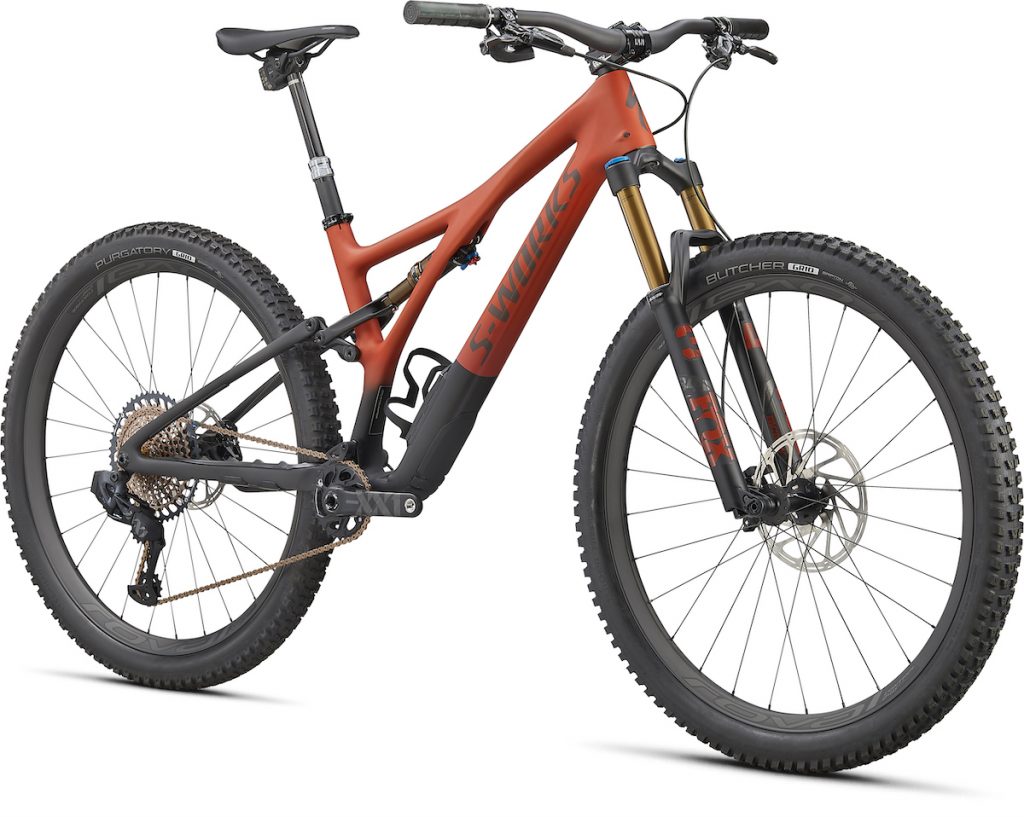 HOW TO EARN THIS TITLE?
The Ultimate Trail Bike has to be the best flow finder, and the best gnarl slayer. How do we achieve that? How about TWO bikes? A dynamic duo designed to complement each other, ready to tackle just about every type of trails out there.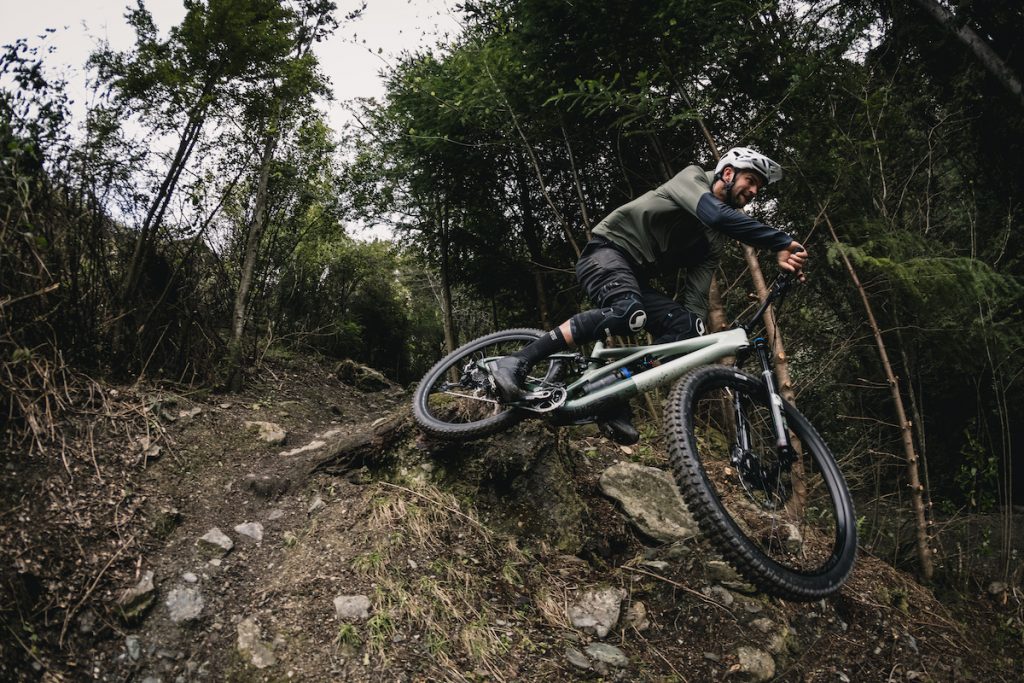 WHY WOULD I OWN 2 TRAIL BIKES?
Let's be realistic. I'm sure you have friends who own a stable of bikes that covers cross country, down country, trail, aggressive trail, enduro, park and downhill sub-disciplines of mountain biking. Having a set of trail bikes that allows for a complete experience of enjoying the different types of trails is therefore not unrealistic.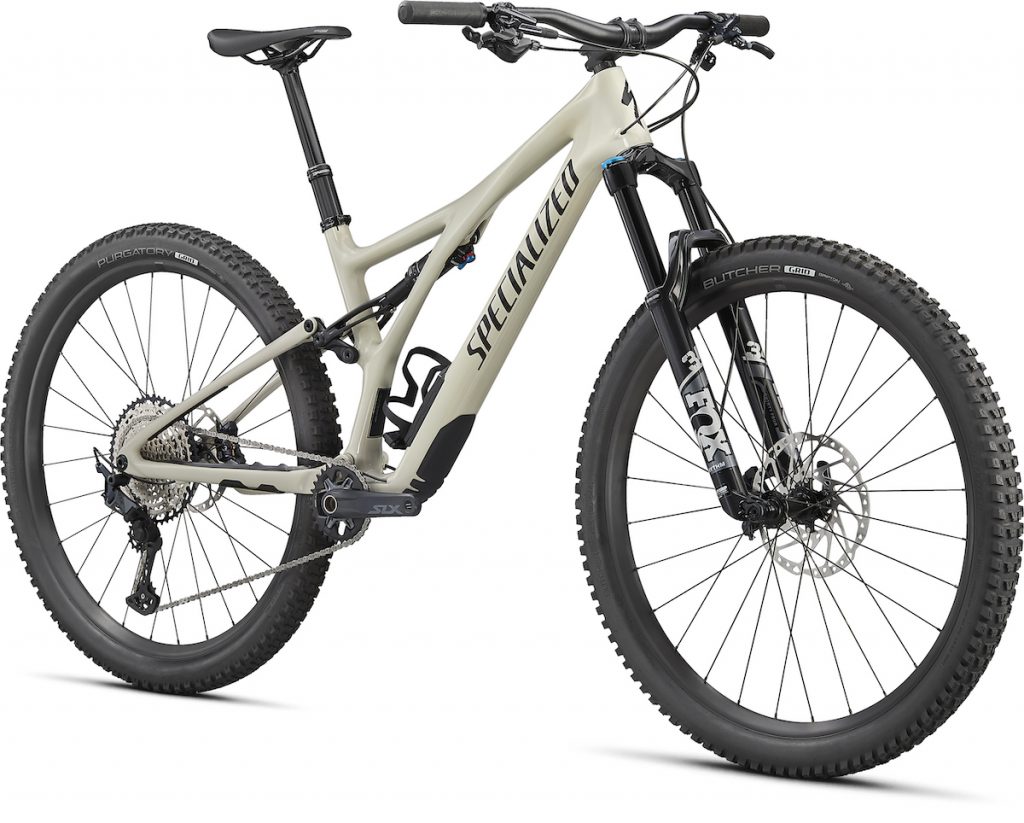 THE STUMPJUMPER 2021
The Stumpjumper 2021 is presented as a flow finder trail bike. As the term implies, it is a bike that would tackle the trail in a smooth, silent and efficient manner. So here's the other half of "The Ultimate Trail Bike" moniker. (Yes, it's your Bluff Your Way in Specialized Stumpjumper 2021)
The Stumpjumper 2021 sits in-between the Epic Evo and the Stumpjumper Evo.
It shares some of both bikes' DNA – lightweight and efficiency from the Epic EVO and capable handling from the Stumpjumper EVO.
A typical ready-to build size S4 Stumpjumper 2021 frame weighs only 2420 grams.
The lightweight is achieved through a combination of improving he frame shape, choosing the right composites and finally going through hundreds of iterations of layups to arrive at the optimal one.
Similar to the Stumpjumper EVO, there are 6 style specific sizes to choose from allowing a rider to choose the bike that suits his size and riding style.
Rider-First Engineered process delivers the ideal balance of tuned stiffness, weight, and ride quality from all six sizes.
Removing the Horst Link at the chainstay shaved 55 grams off the frame's weight and enhance lateral frame stiffness, reduces maintenance and is supposed to match suspension kinematics and chassis stiffness better.
The pivotless chain stay, known as Flexstay is a flex zone along the seatstay, above the brake mount, that serves up 130 mm of travel without any rear end pivot hardware.
The same unique chainstay protector is adopted here adding to the luxury if a silent ride.
The FlipChip at the rear shock eye changes bottom bracket height by 7mm and headtube angle by one-half degree (65 and 65.5 deg).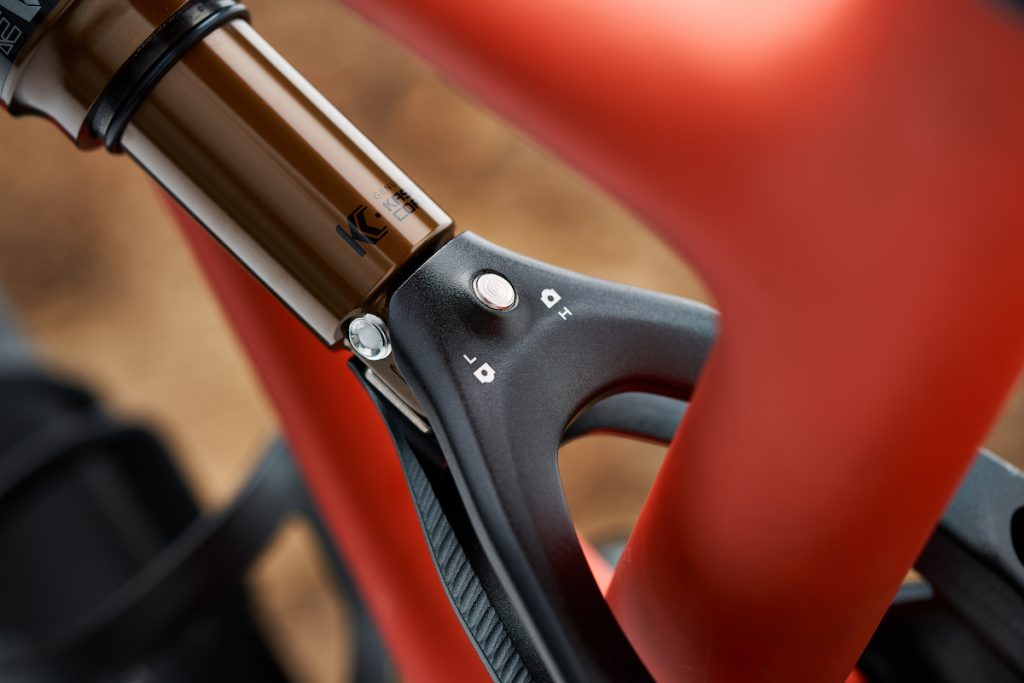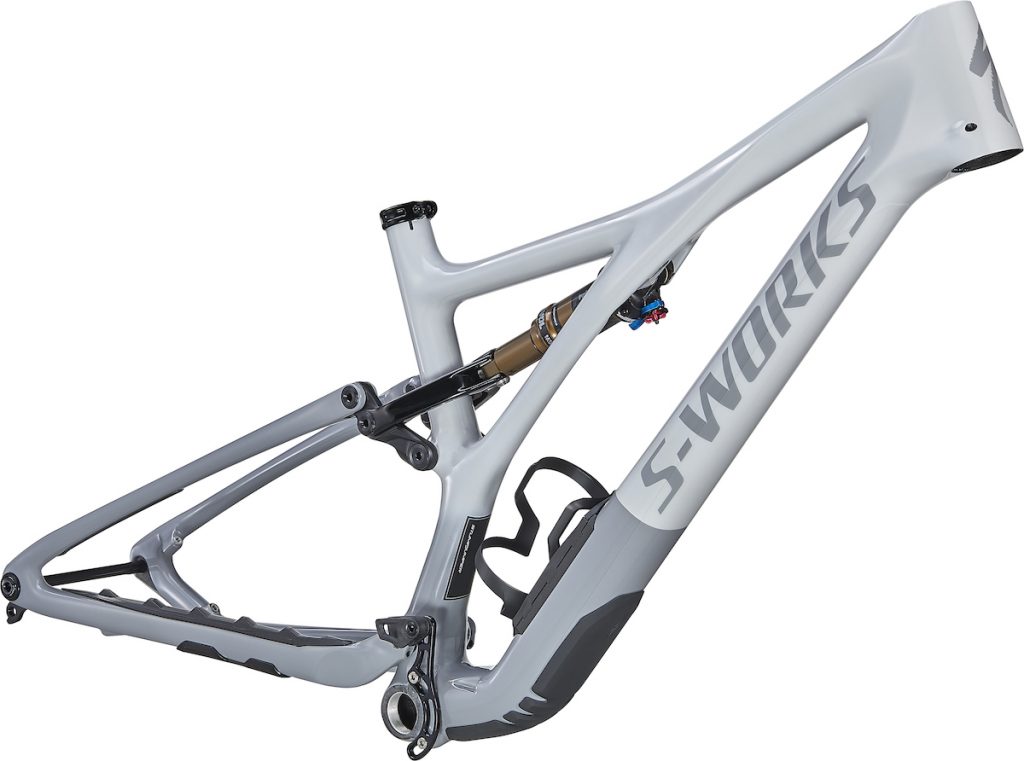 FEEDBACK AS AT PRESS TIME
There are feedback that amidst all the new improvements for the 2021 model, this bike doesn't pedal well in open mode and is "not engaging" to ride on fun trails. Other feedback mentioned the bike still having its "distinctive bog" even though the Horst Link pivot is no longer in service on this (carbon) frame.
All these peeves sound like a serious drawback when it goes out to a contender for the title of "Ultimate Trail Bike".
Is there anyway to rectify this? Was there any shock vs frame tuning details that the reviewer had missed out pre-ride? Is there a discrepancy between what Specialized research & design team thought they understood vs how real riders (typical consumers) ride? Was the expectation too varied between the various riders? More engaging ride and fun vs more efficient and better numbers on paper?
We will need to ride the bike in detail to find out. For now, the circle is not complete yet.
All said, I am sure many riders would still want to own this latest Stumpy 2021.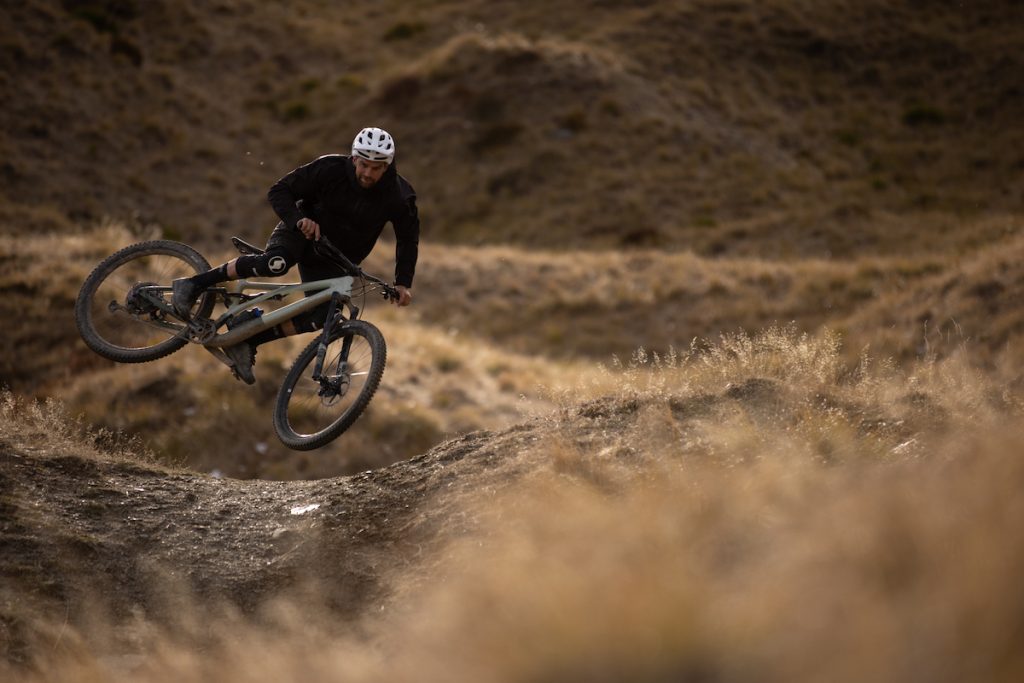 LIKE and FOLLOW us: Bikezilla Facebook Page • Bikezilla Bikers Group Page • BikezillaWorld Instagram • BikezillaSG Instagram • Bikezilla STRAVA • Bkezilla Cafe Chiang Mai
Photos by Specialized
Visit these Specialized dealers for more information.
TIONG HIN TRADING
Block 28 Sin Ming Lane #04-133 Midview City
Singapore, 573972
6659 0903
SPECIALIZED BINJAI
27 Binjai Park, Singapore 589830
Singapore, Singapore 589830
+65 6466 4224
TIONG HIN CYCLE
Blk 163 Bukit Merah Central, #02-3607
Singapore, 150163
+65 8128 0306
SPECIALIZED CONCEPTS STUDIO
6A Shenton Way, #01-47 OUE Downtown Gallery
Singapore, 068809
T3 BICYCLE GEARS
1K Figaro Street
Singapore, 458322
+65 6441 6828