DESTINATION: RIDING BEYOND THE DOWNHILL LINES
RIDING ENDURO STYLE IN CHIANG MAI
(SPECIAL ITINERARY BY X-BIKING CHIANGMAI)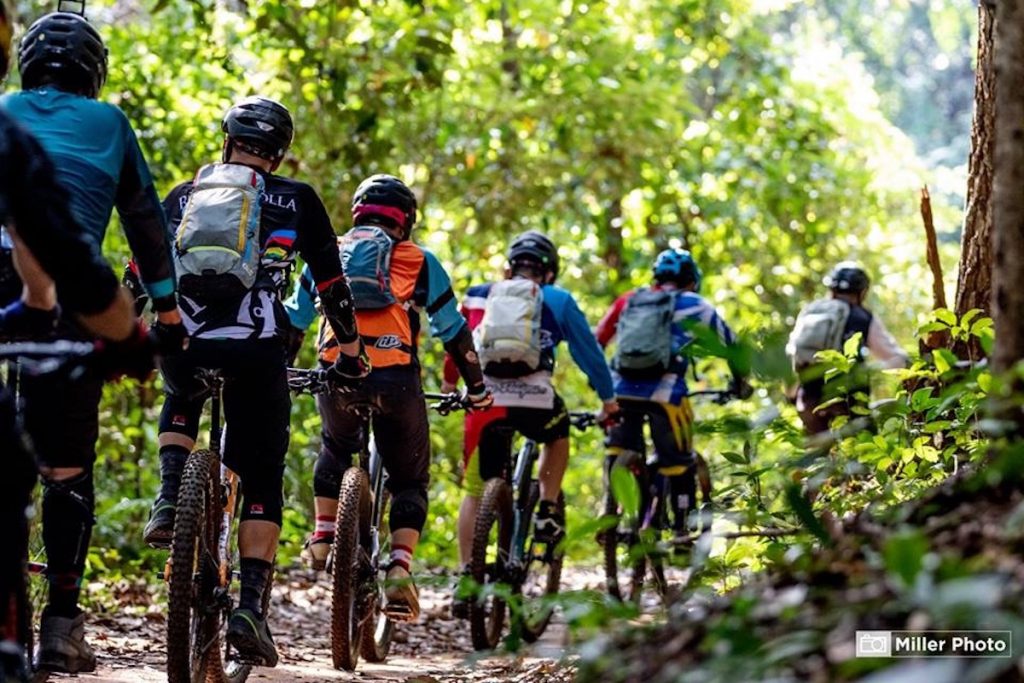 Chiang Mai Thailand, a familiar destination with mountain bikers around the world. And when we talk about mountain biking in Chiang Mai, the impression of gnarly gravity trails at Doi Sutep comes to mind. Definitely unforgettable and addictive. Add in great scenery and lots of great feasting opportunities, it's small wonder why Chiang Mai remains one of the favourite mountain biking destinations. Although not something completely new, many riders are seeing more of this wonderful destination through rides beyond Doi Sutep.
Over the years, Doi Sutep had recieved hordes of enthusiastic mountain bikers. If there are 8 full good months of mountain biking at Chiang Mai in a year (less the rainy season), and each day has an average of 20 riders (our editor's very conservative estimate) descending the mountain up to 2 times a day (another very conversative estimate), we are talking about something in the region of 10,000 descents a year around the trails of Doi Sutep. This is quite a toil on the mountain and caused quite visible damage to the trails. While there are regular trail maintenance, it is not enough to return the Doi to its tip-top former glory. Time and more meticulous trail works would be needed to heal these damages. Yet the riders' appetite for Chiang Mai gravity is not diminishing. At the rate gravity mountain biking and the fame of Chiang Mai grows, it doesn't seem the Doi would get its much needed rest.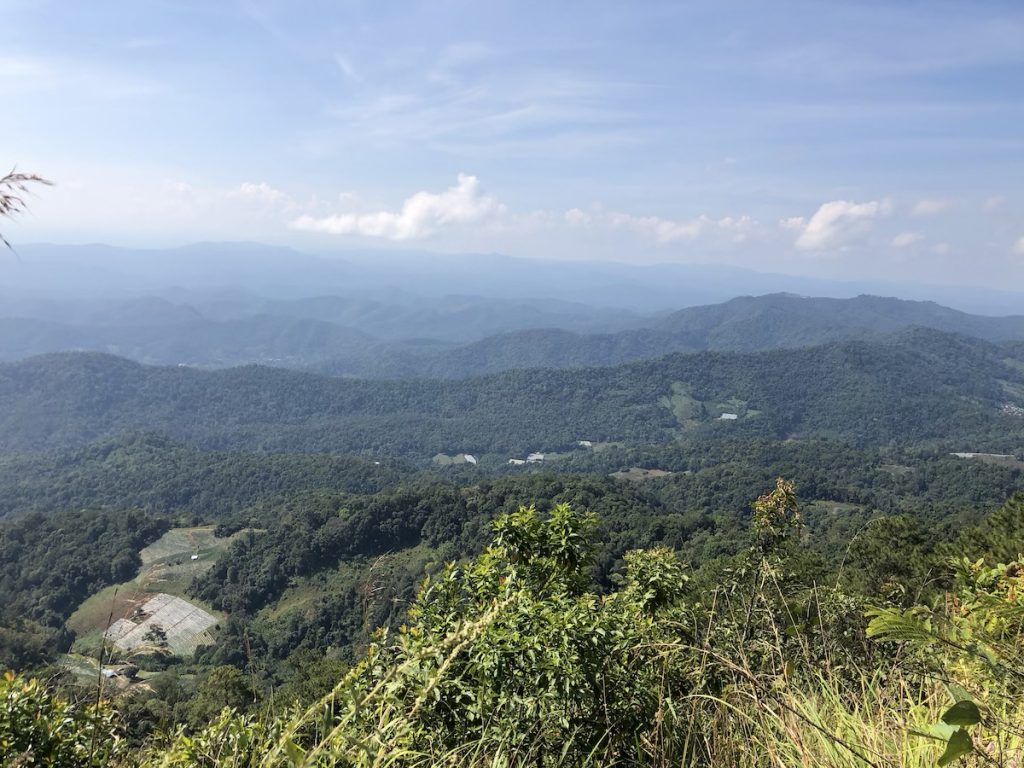 ENDURO CHIANG MAI
Lucky thing Enduro racing and riding is getting popular. Instead of riding the same mountain, down the same trails, we have the option to widen our riding route choices, customize it to the riding group's capabilities and we are off to see more of the Lanna Kingdom.
That was just what we did – Riding Chiang Mai Enduro Style!
Instead of riding the usual trails at Doi Sutep, an enduro trip could be customed to suit a group's need. It can be as short as 3-days-2-nights or as long as 5-days-4-nights exploring trails around this mountainous region. With homestay locations sprouting like mushrooms around the region and a great handful of rideable trails, every ride day is a new episode!. For those who do not wish to miss out on their downhill fixes, they could always cater for a few more Doi Sutep ride days in addition to the road trip (Enduro) days.
We didn't have a chance to try out every trail yet, but here are 2 locations that would very likely suit most 3-days-2-nights trips.
DOI PUI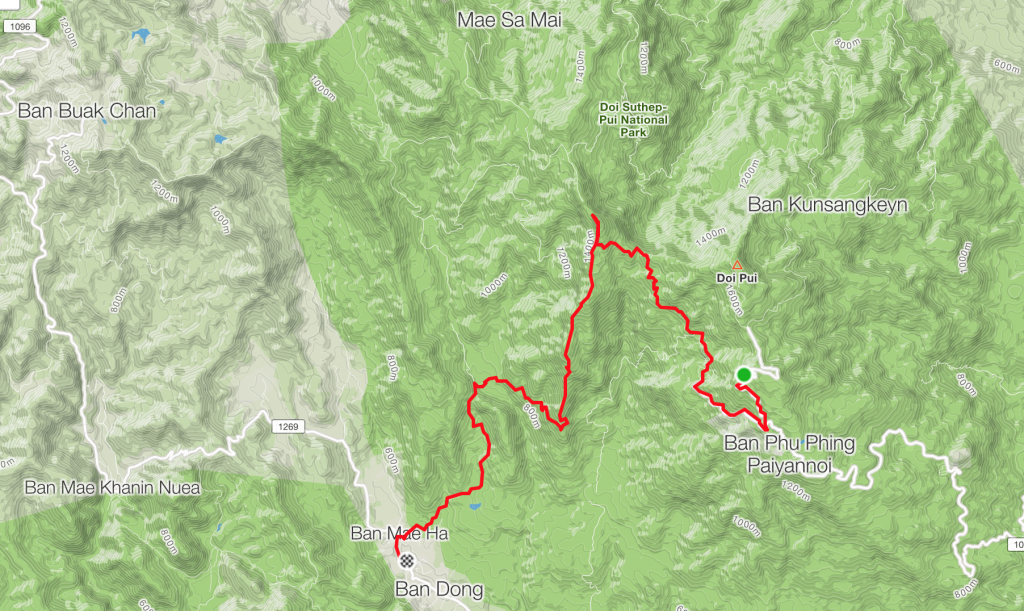 Doi Pui is the adjacent mountain to the familiar Doi Sutep. Starting off at about 1500 m altitude, one of the entry point to the trail is near the Doi Pui Agro Tourism Information Centre. From there, it will be a 18 -19 km ride to Ban Mae Ha. En route, there would be opportunities to climb some steep slopes that reap some great rewards – the view from The Buddha Foot Print northwest of the starting point is one of them. From there it would be a combination of climbs and fun descents all the way down.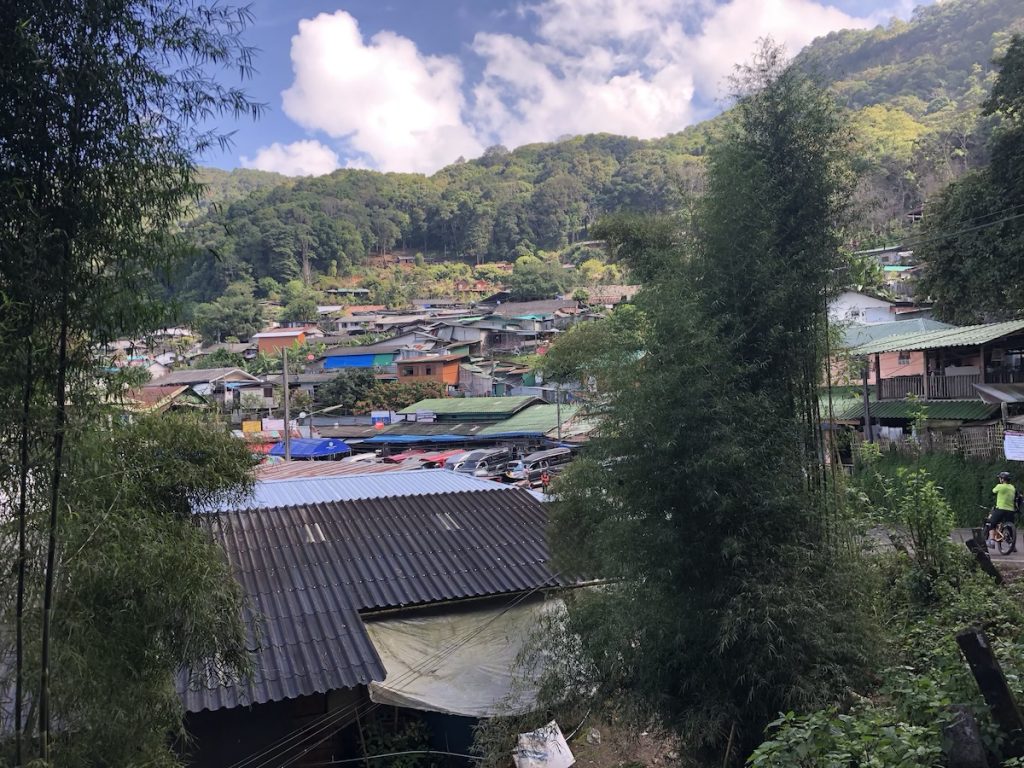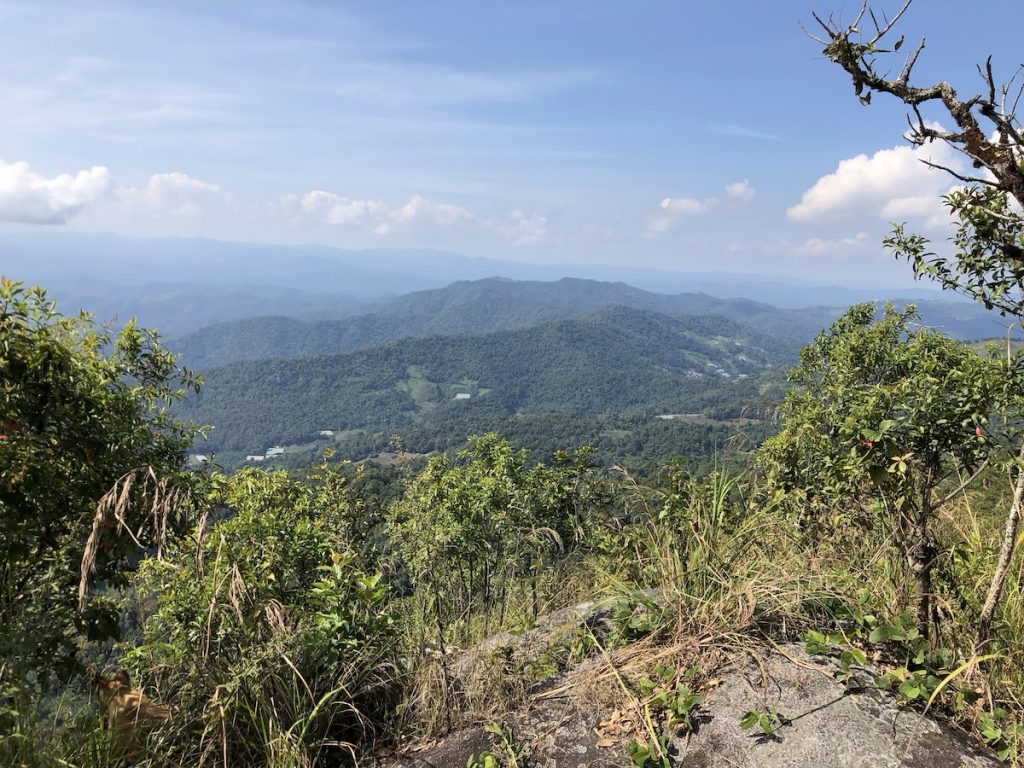 MAE WANG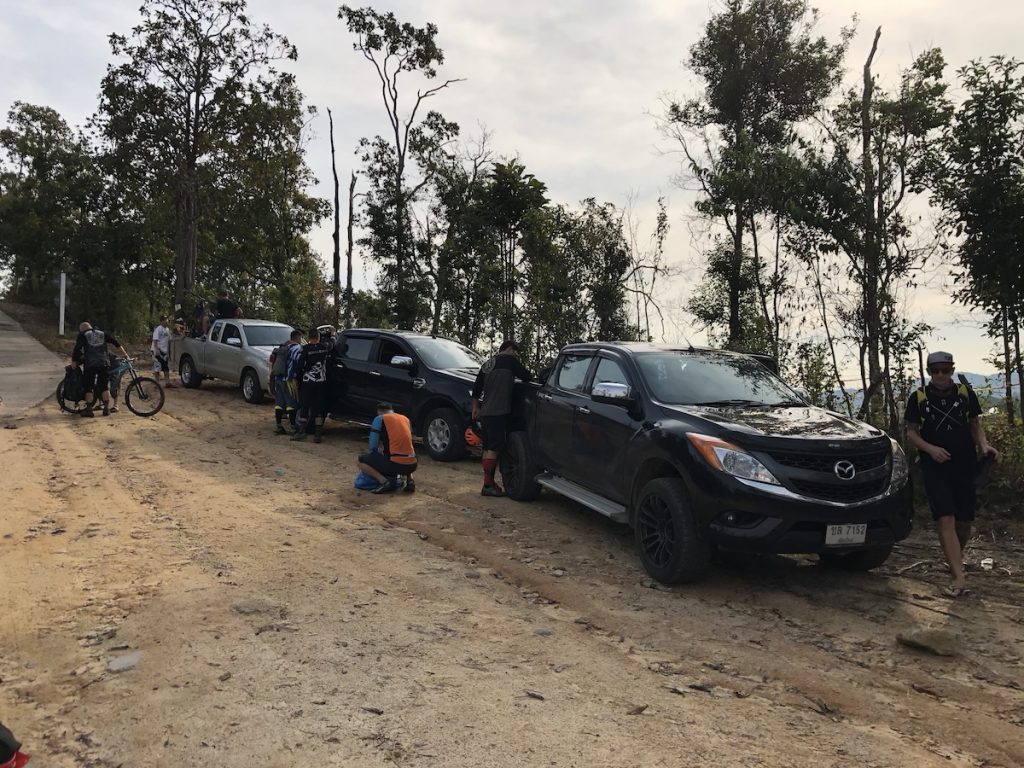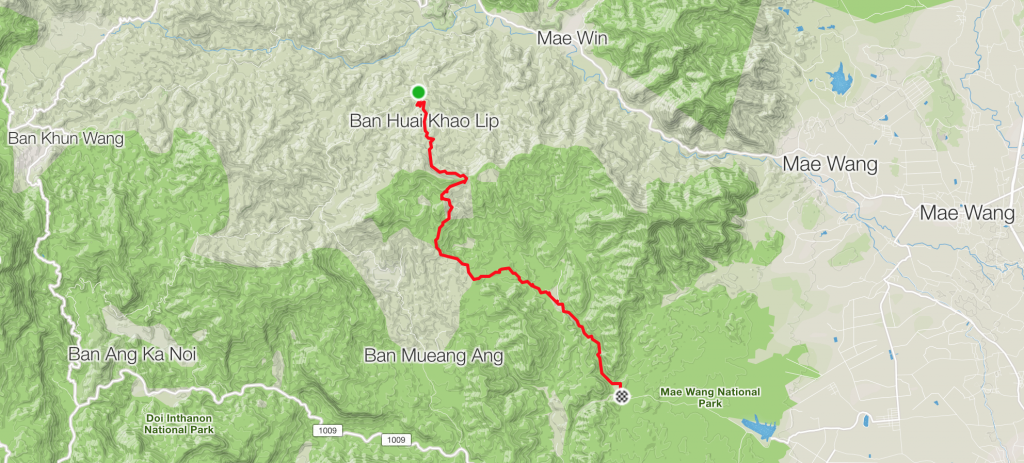 The second ride covered the Mae Wang region. This ride is not as mountainous compared to the previous day's. We started off at 800 m mark at the Ban Huai Khao Lip. From there, it was a 18 – 20 km flowy ride with lots of great scenery all the way to Mae Wang National Park. The ride involved some climbs all the way up to 1000 m mark and then ends at the 400 m mark at Mae Wang National Park. We especially love the riverbed section of the ride. Something we don't get to ride often.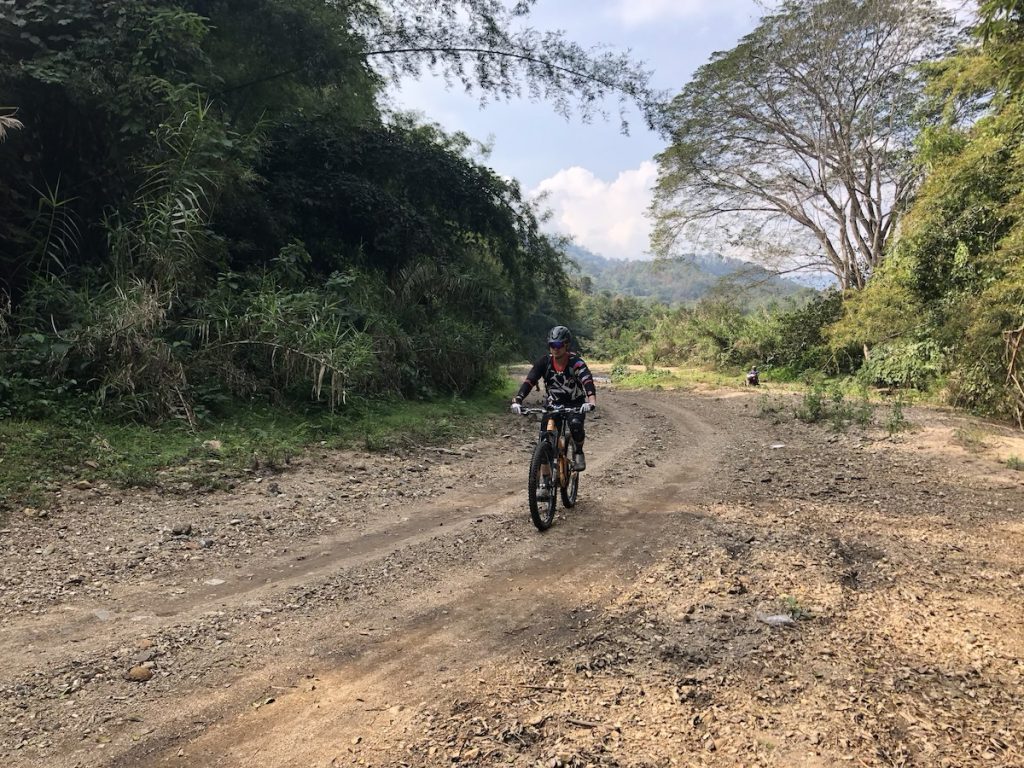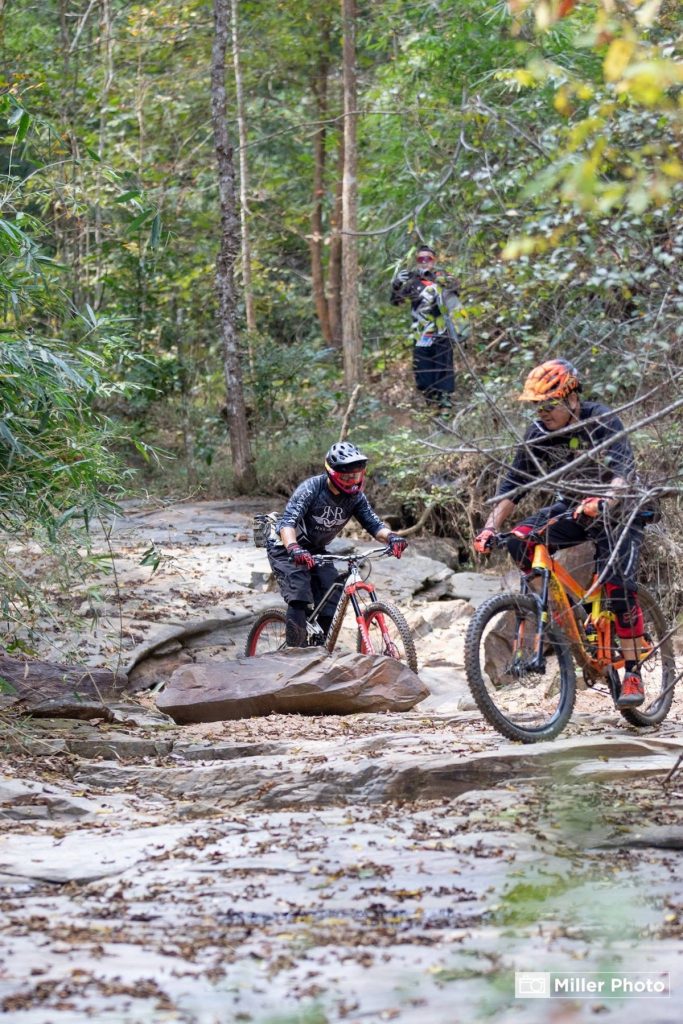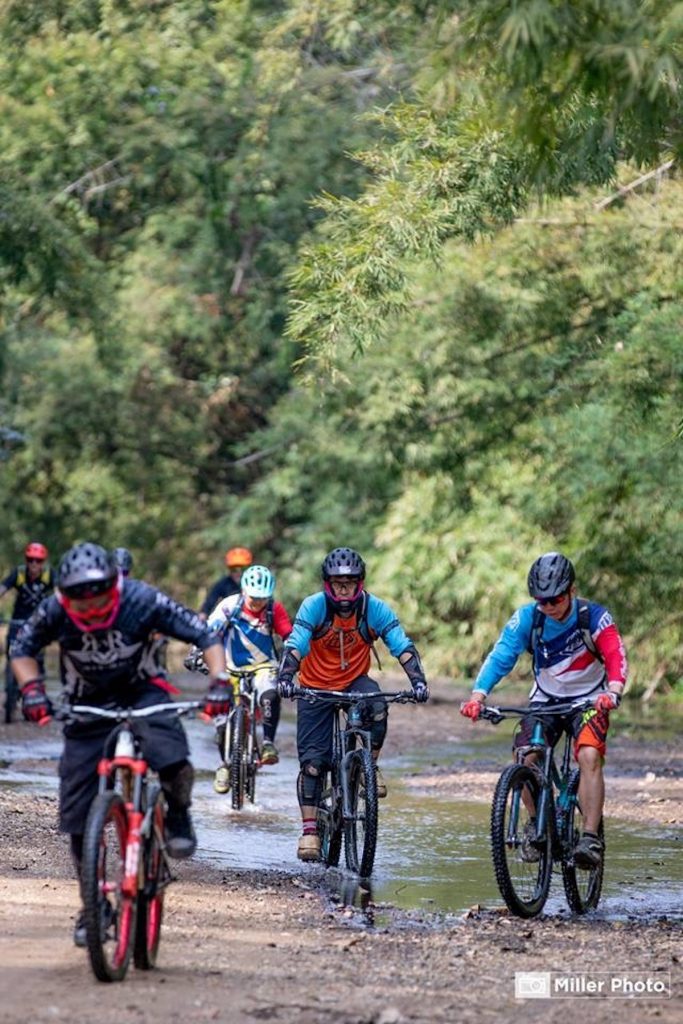 HOMESTAY
One of the highlights of an enduro road trip is the chance to stay at the various rustic and/or creative country lodges situated near the trails. We had the opportunity to visit 2 of them which are very different in style.
THE LEAF HOMESTAY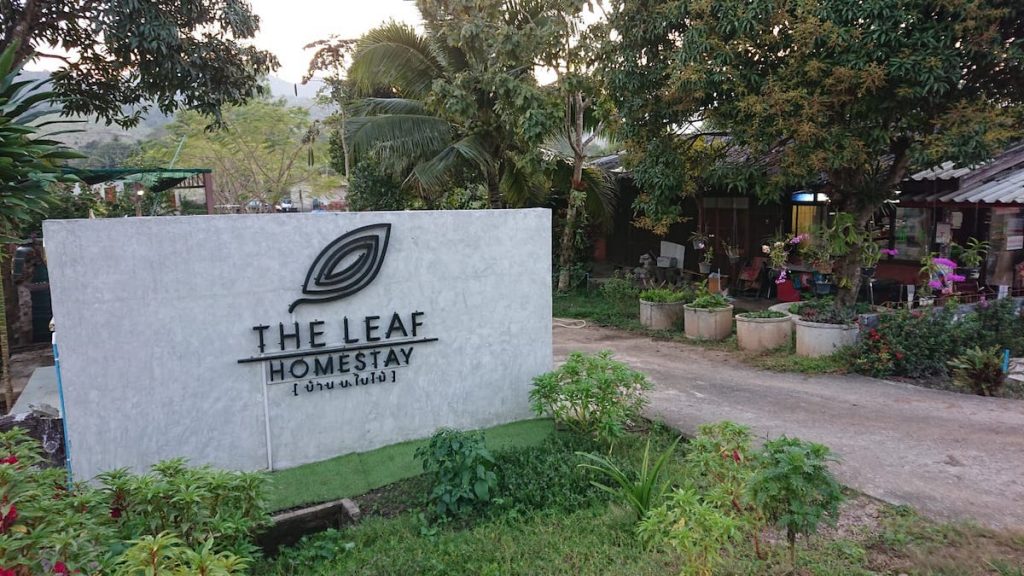 Located at Ban Sop Win, Mae Wang District, Chiang Mai Province, this one is really interesting. It has a hipster feel and only 3 2-bedder houses and 1 3-double deckers (6 pax) house. In addition to the houses, the grass field area in front of the houses allows for tent dwellers, which cost a lot less (obviously). There are facilities for activities like BBQ and just plain lazing around. The homestay compound is basic and adopts a minimalistic concept throughout. There are some stores for basic stuff along the road in front of the homestay but they are not exactly a stone's throw away. Bicycles for such errands would be recommended. We didn't have any need to explore outside of the homestay compound during our stay as we came prepared with lots of goodies for our BBQ from a nearby market en route.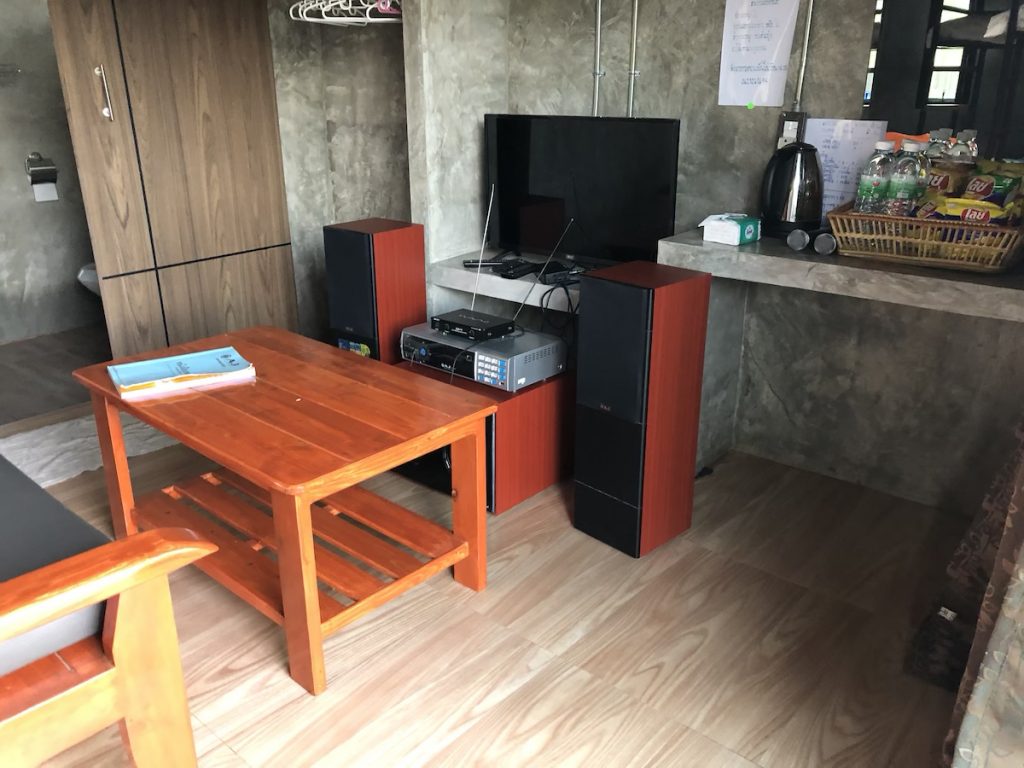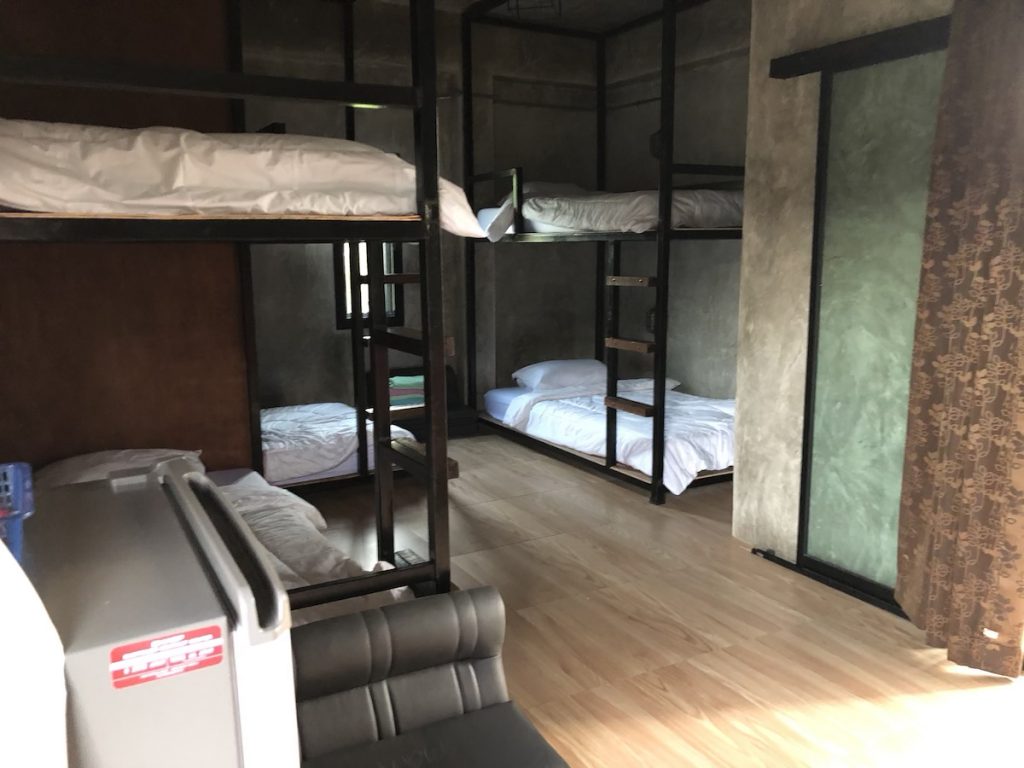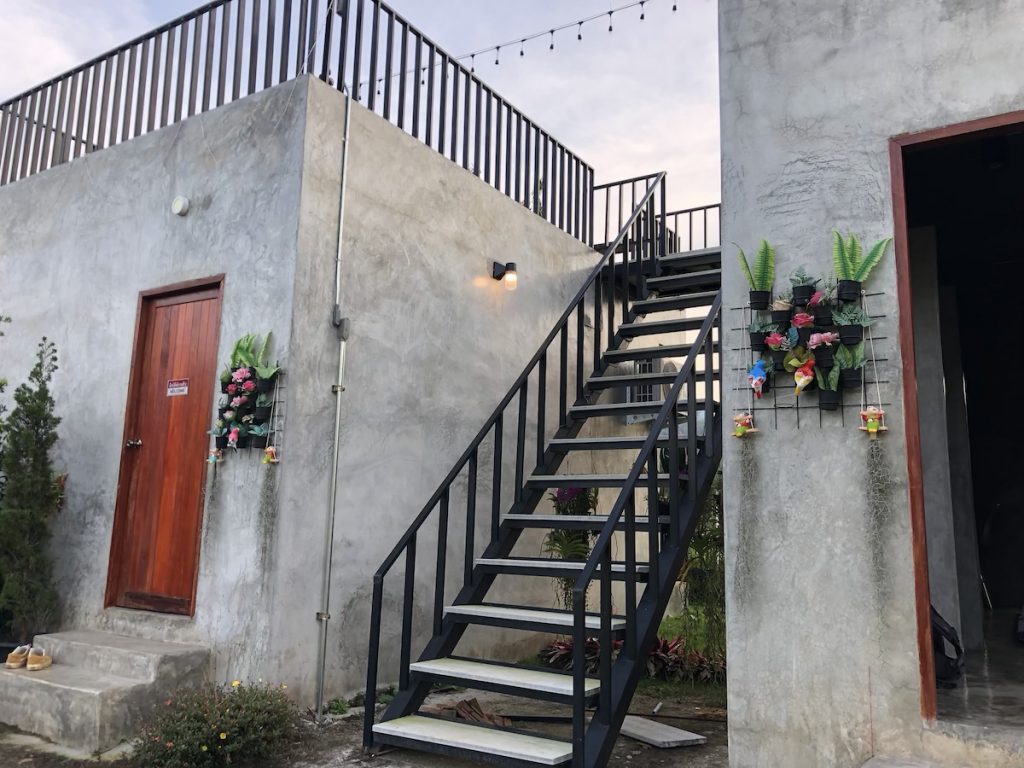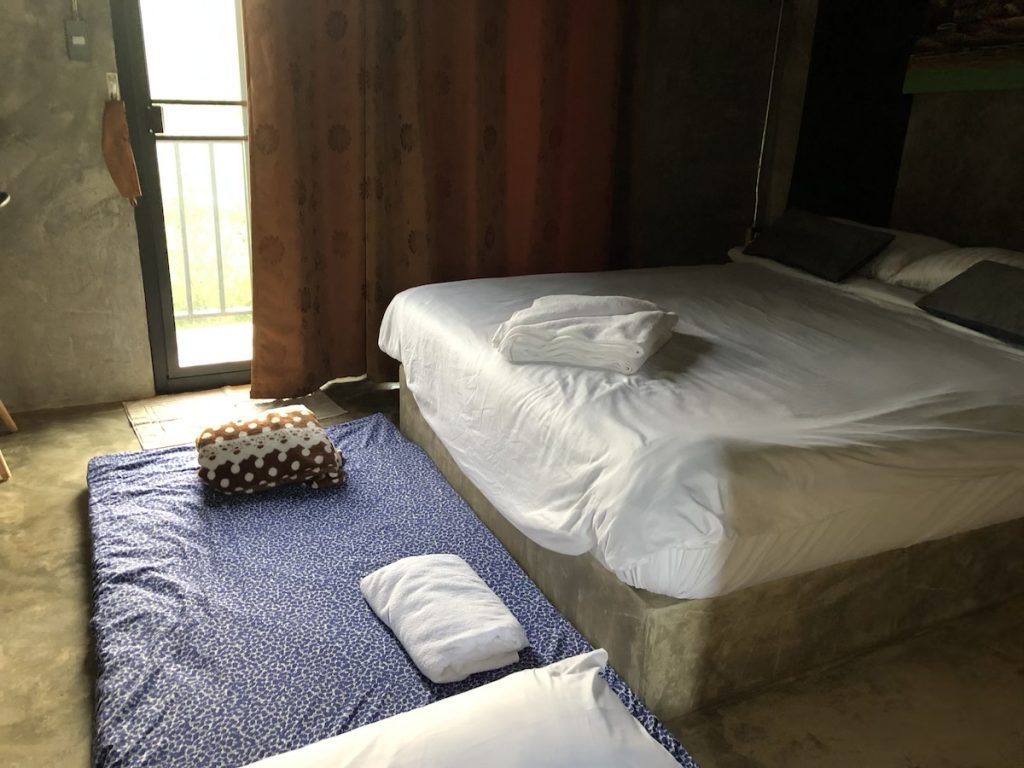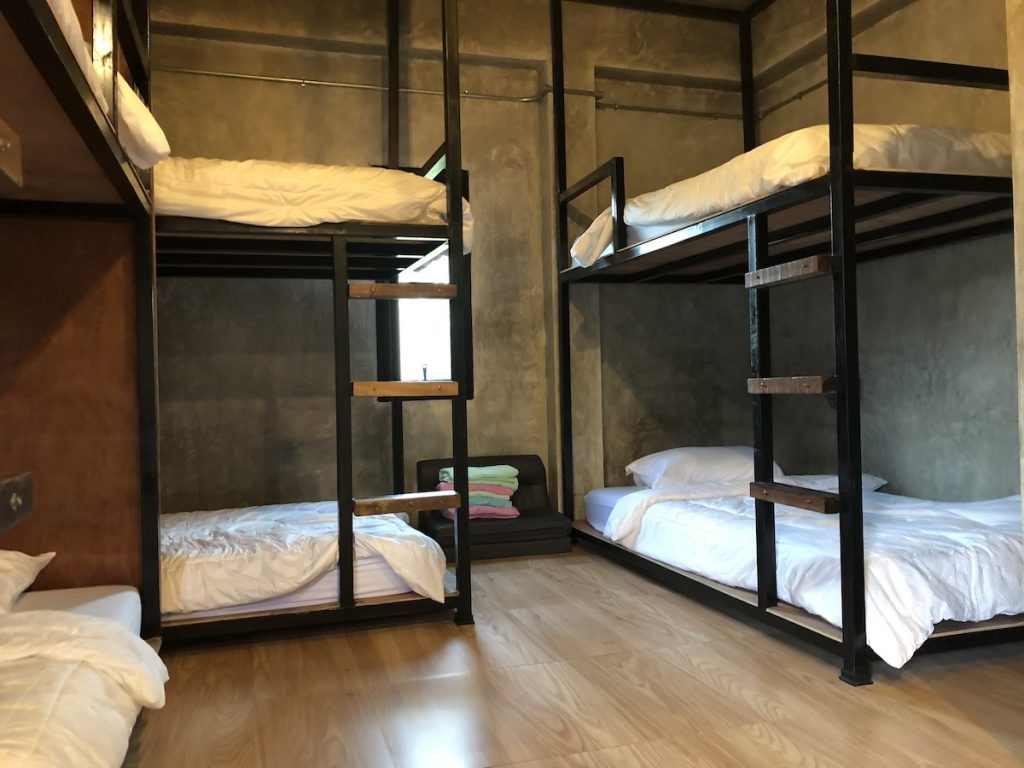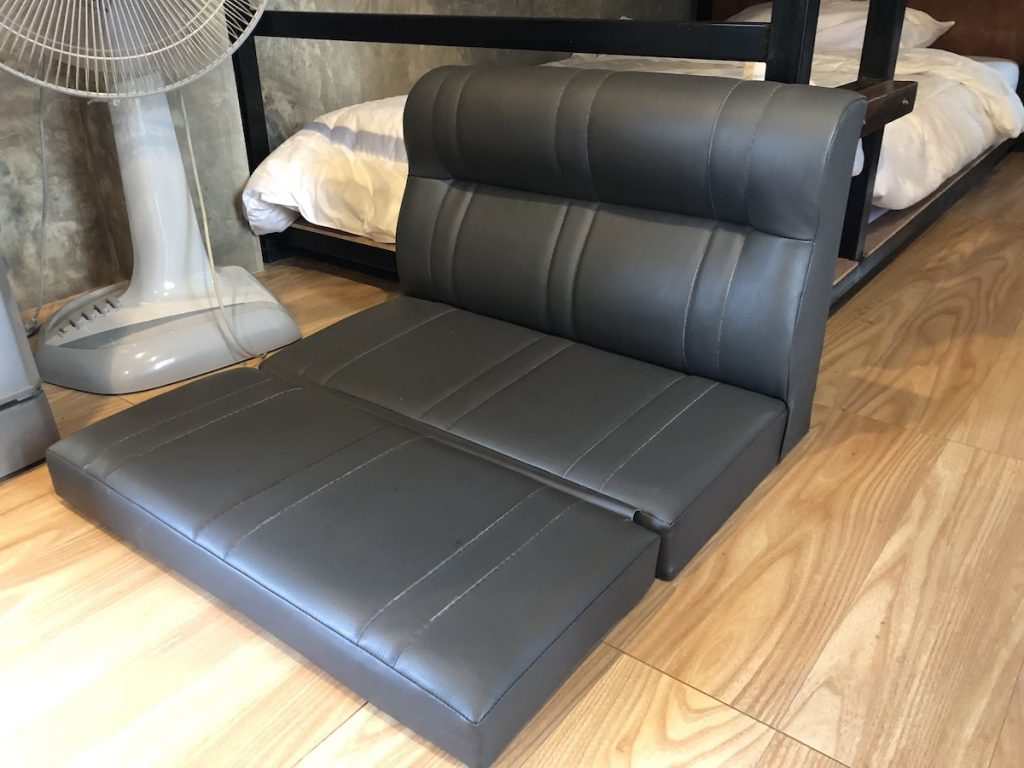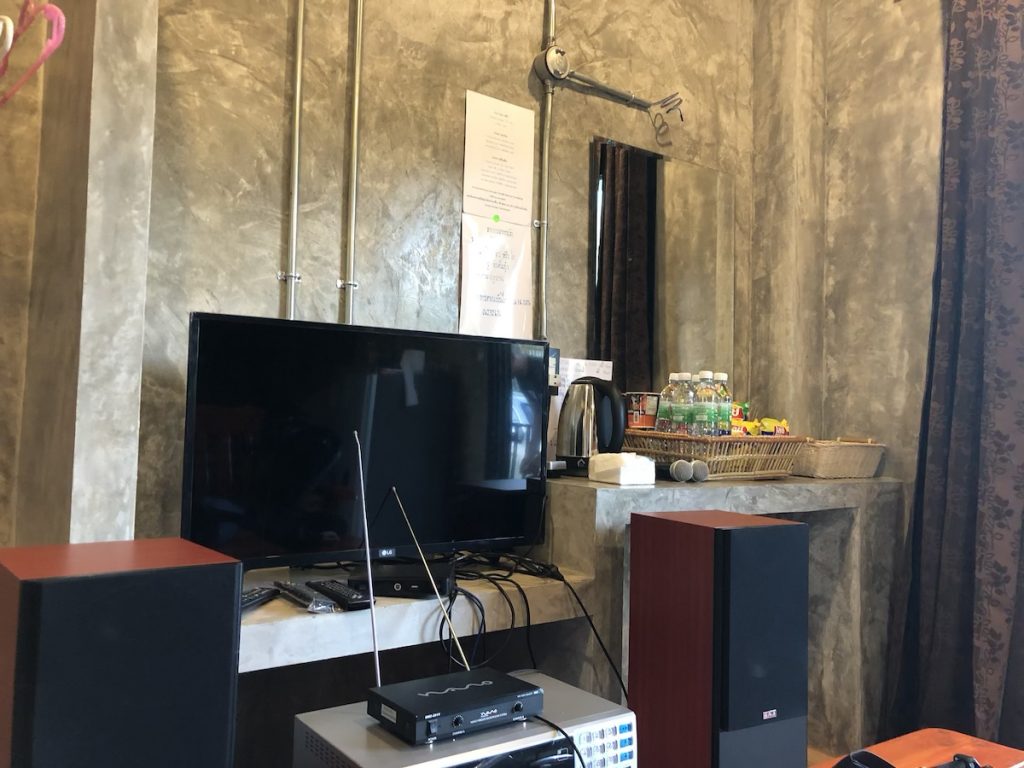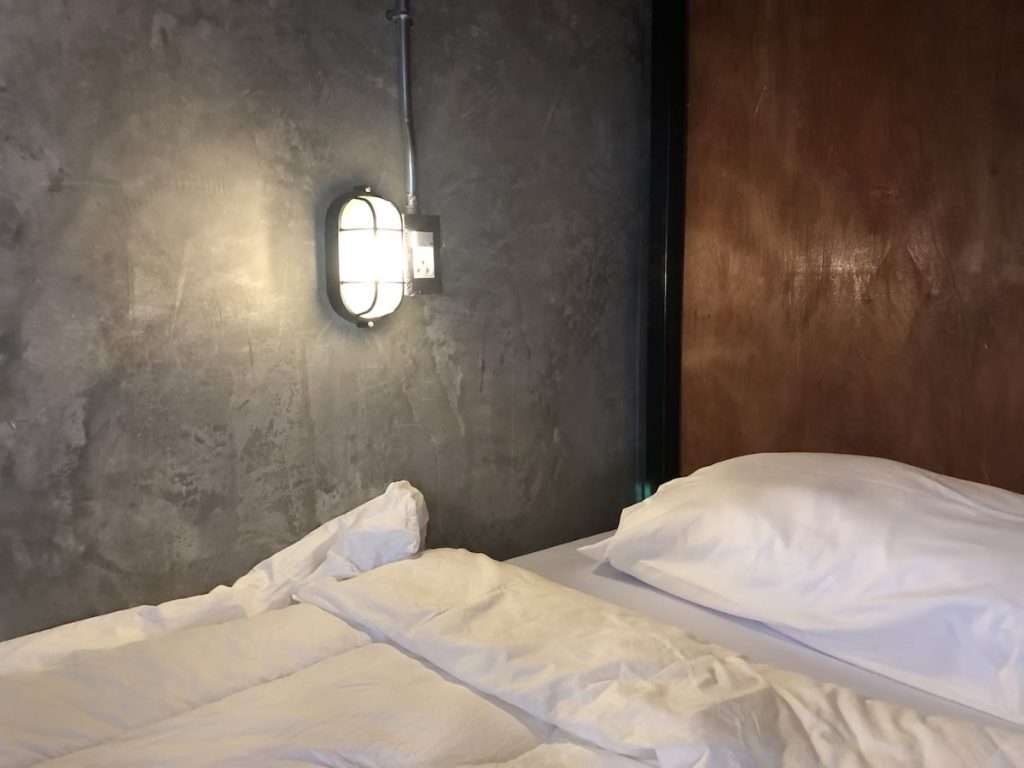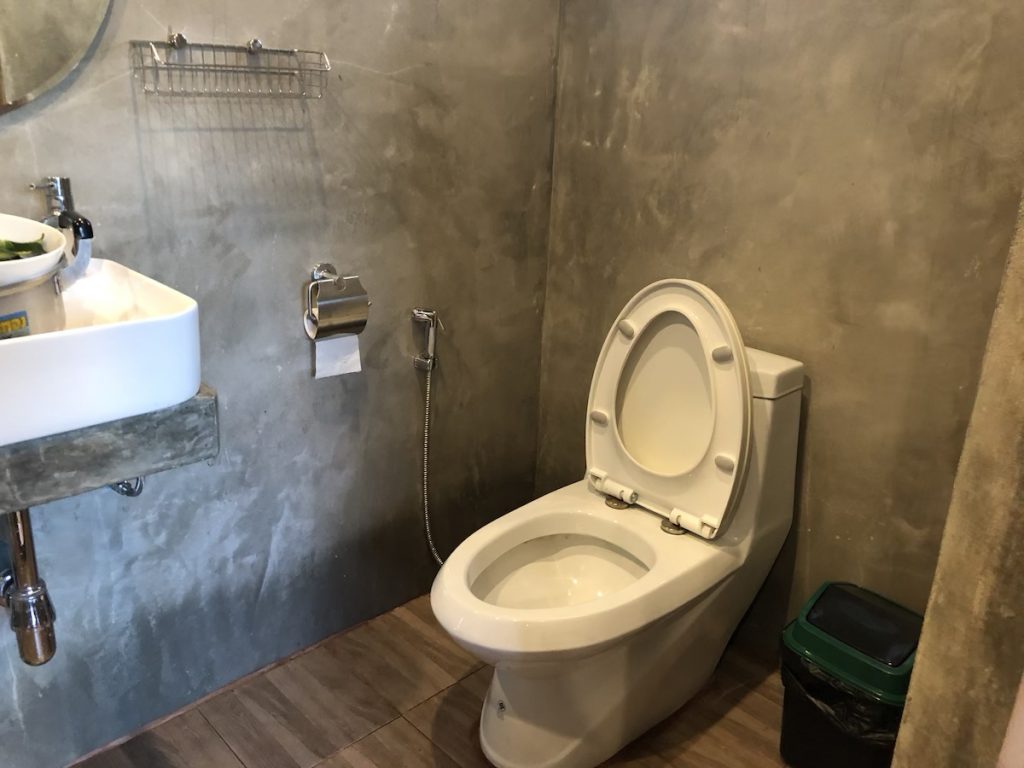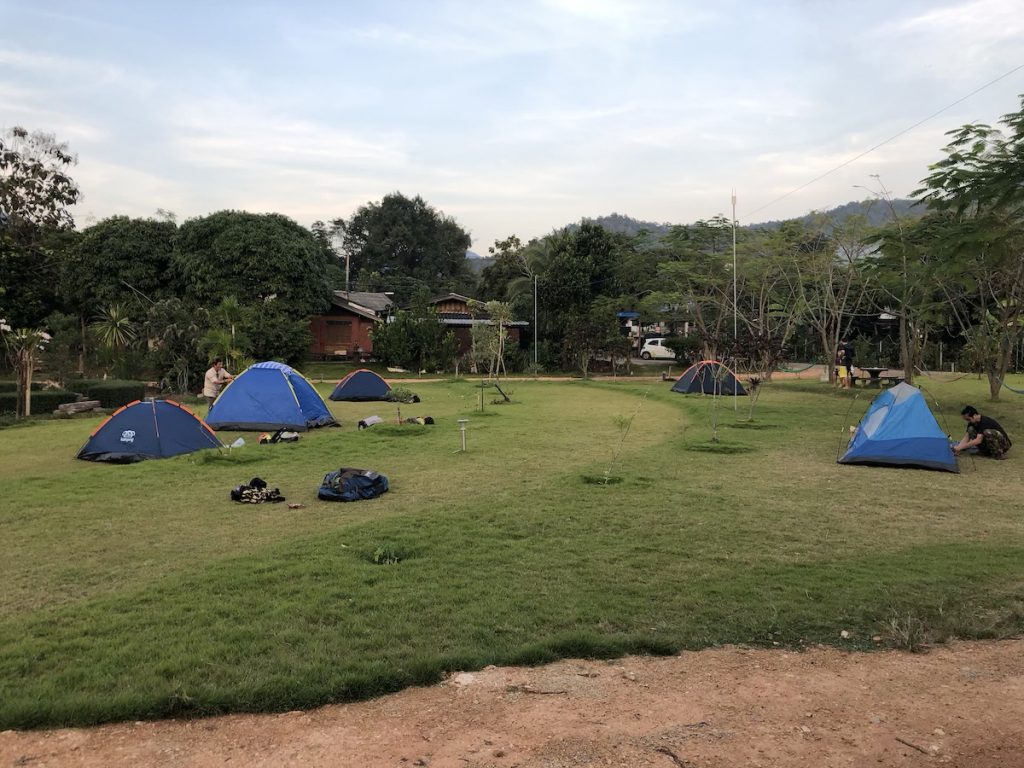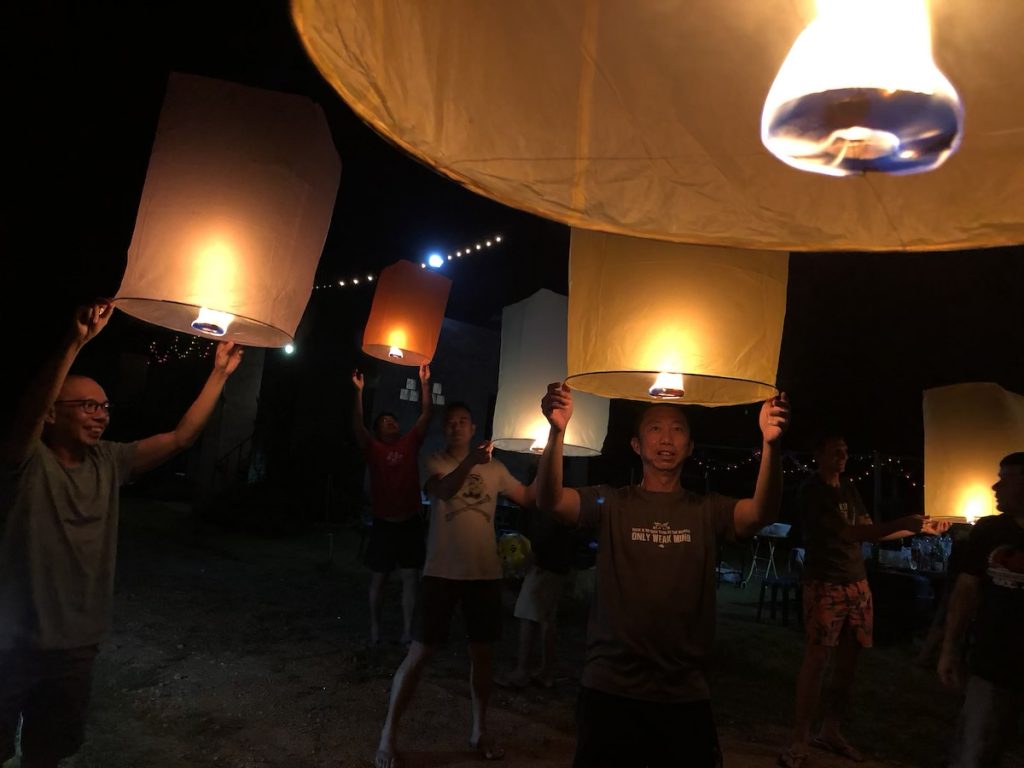 MAE KLANG LUANG GARDEN HOUSE
Situated in the high altitude area of Chom Thong, this rustic garden lodge is a contrast from the modern hipster Leaf Homestay – a fresh change that really added layers to the understanding of Northern Thailand. The lodge is built simple with decorations made mostly from the surrounding. You will see lots of sign boards made from simple wood blocks or basic metal sheets. Once you checked-in, you will feel like you are a part of this village. Everywhere you turn, you see miles and miles of rolling hillscapes. Stores around the area are inconspicuous, so exploring on foot or on bicycles became a mini tour in itself.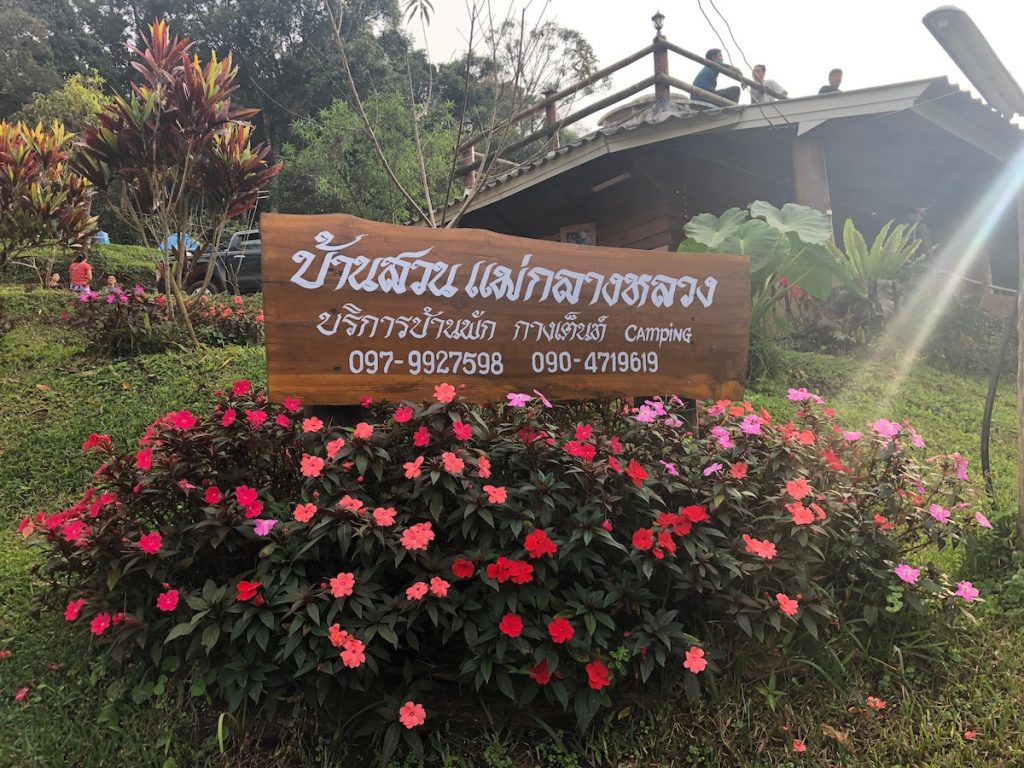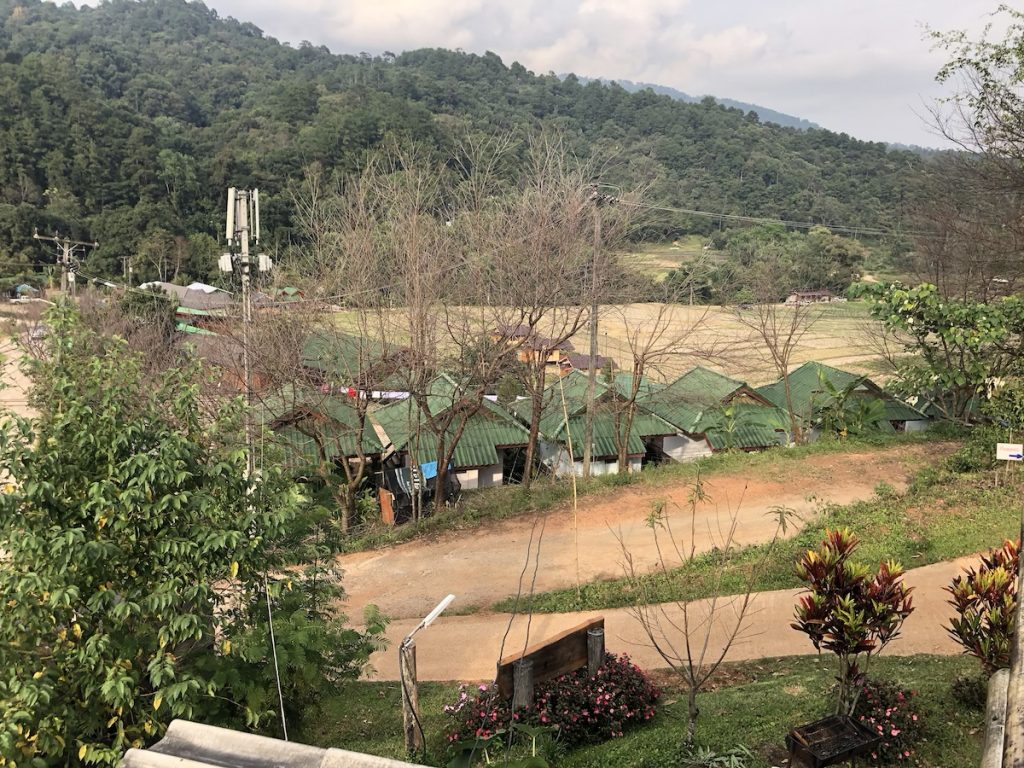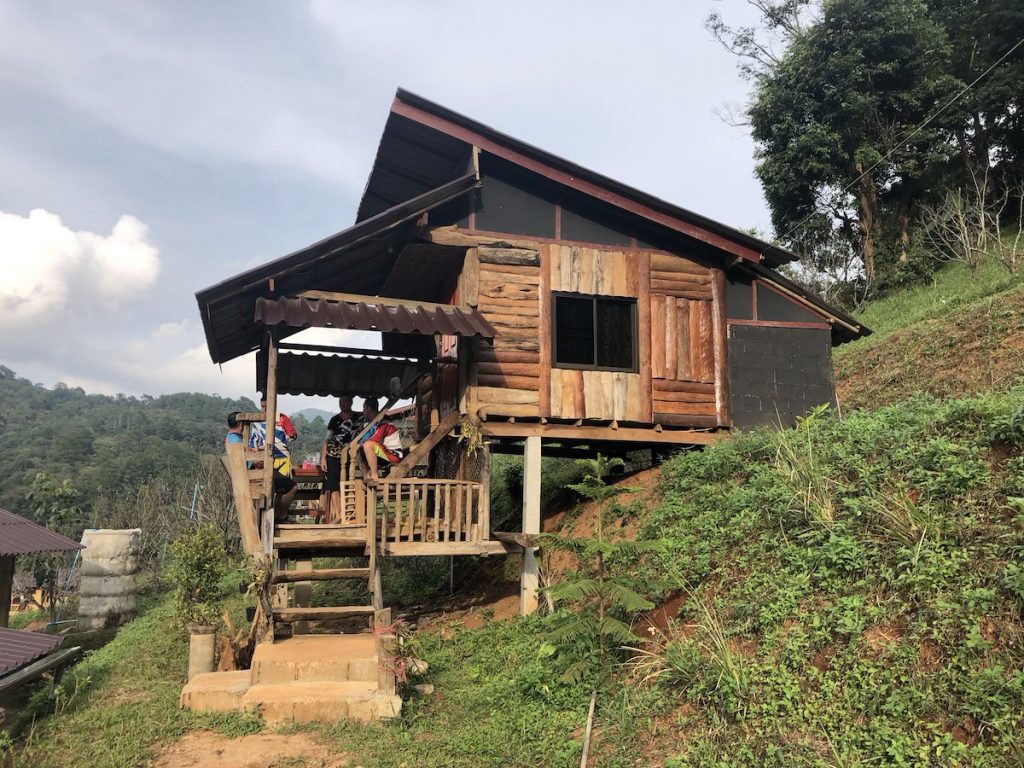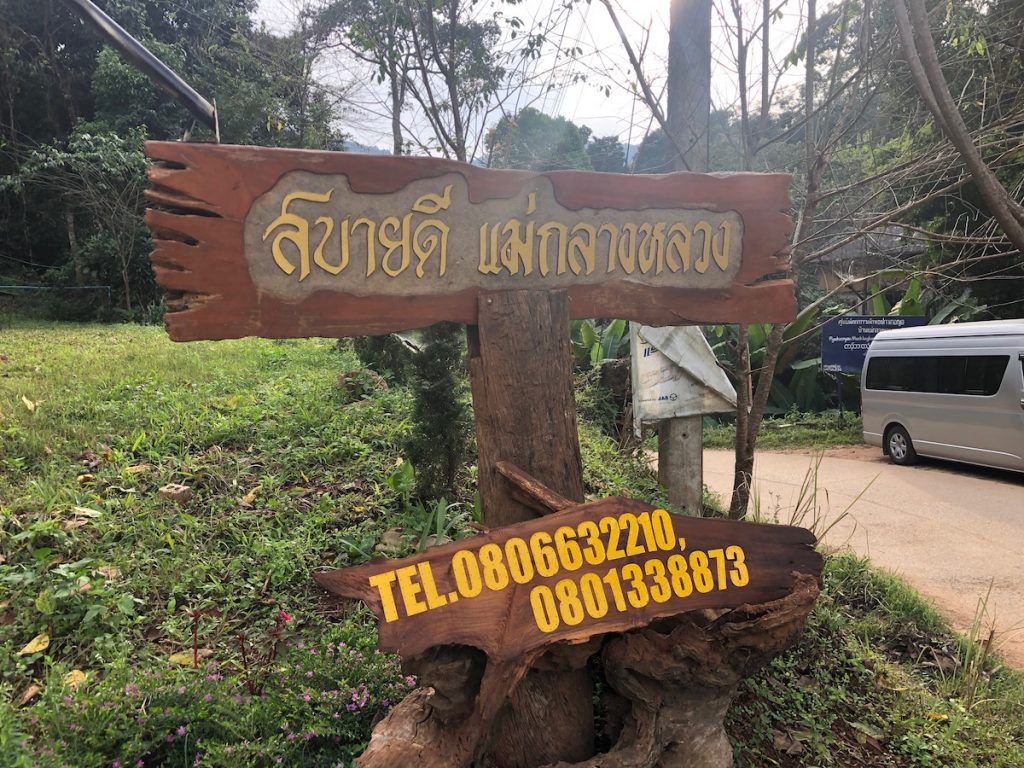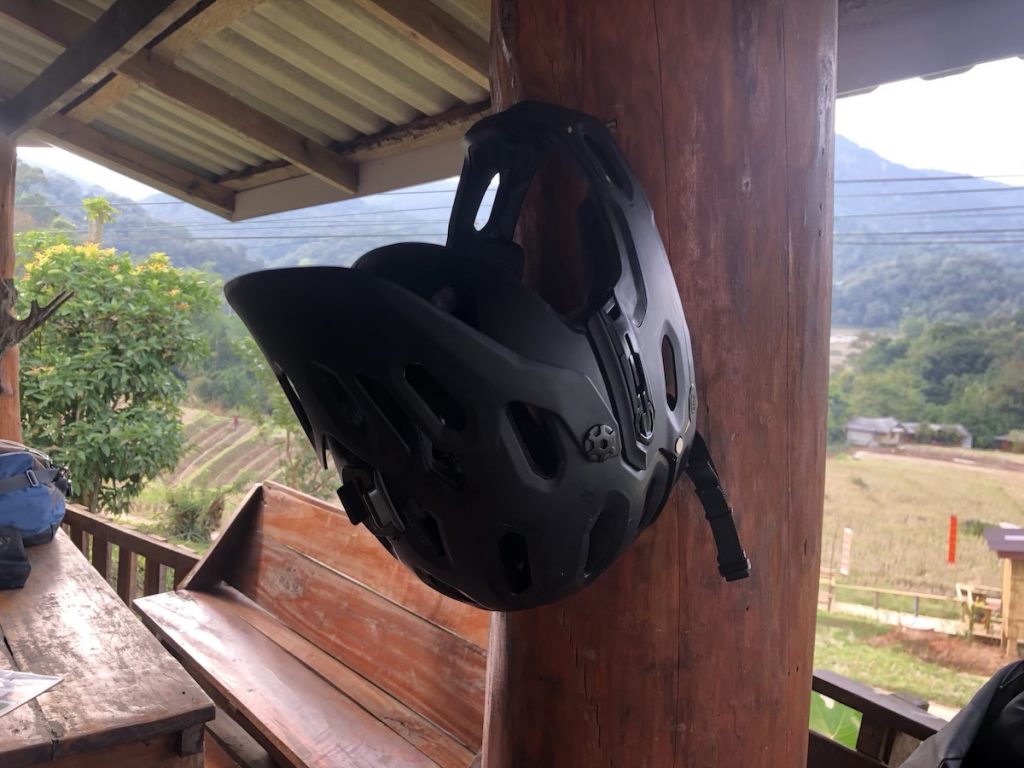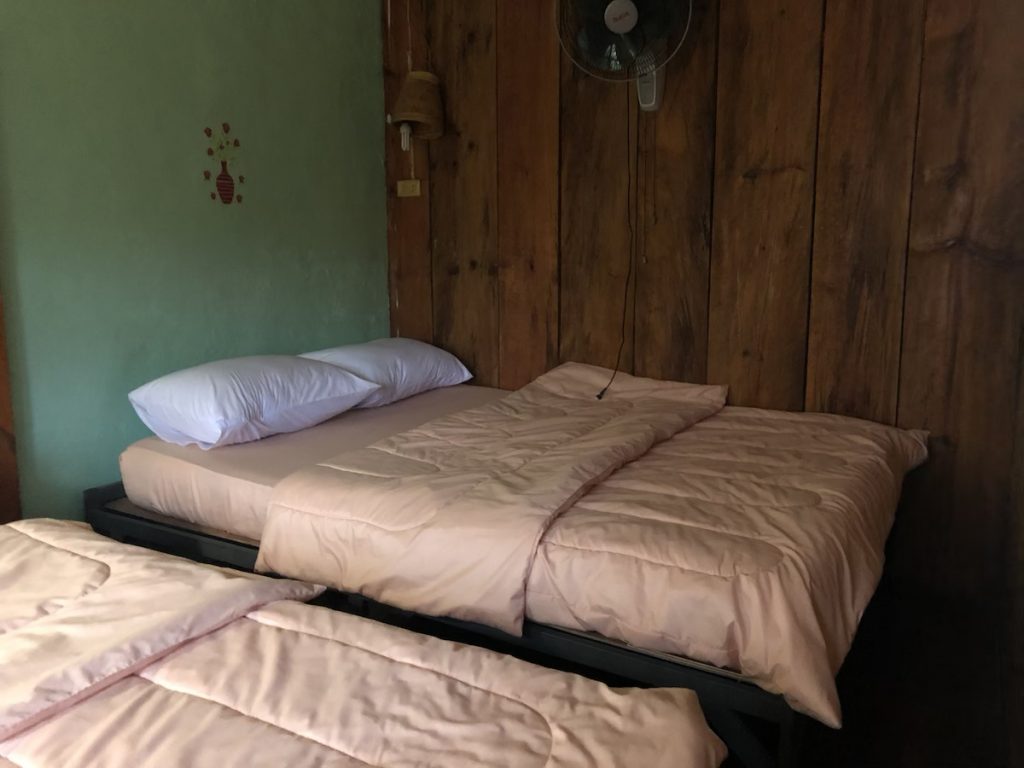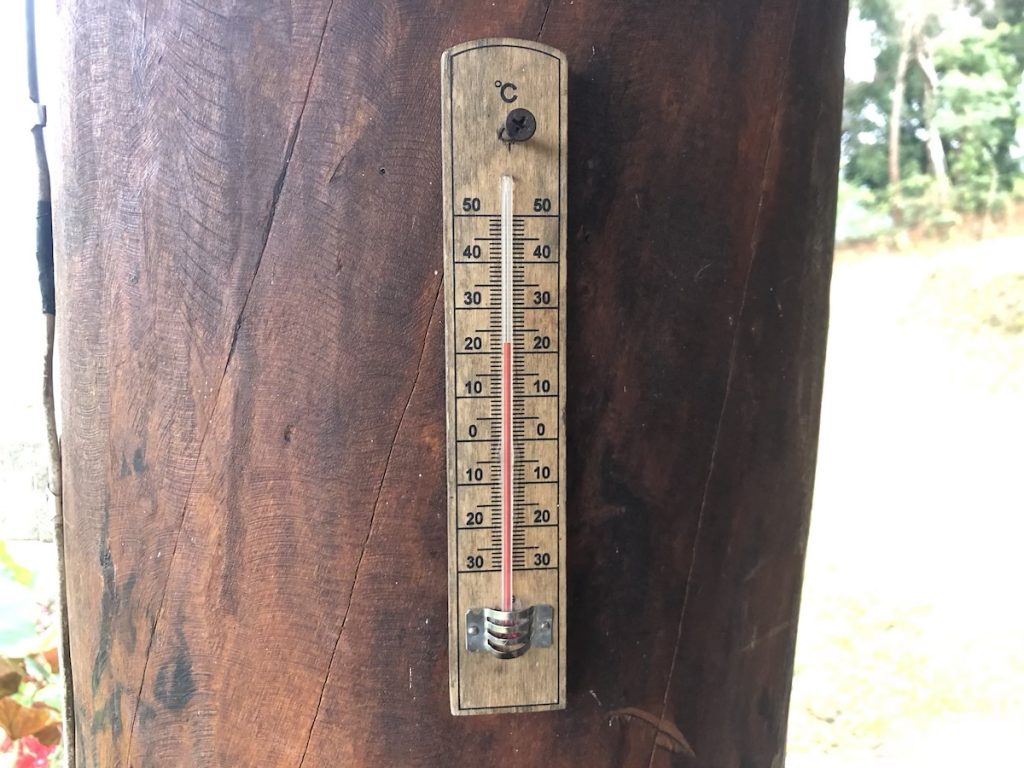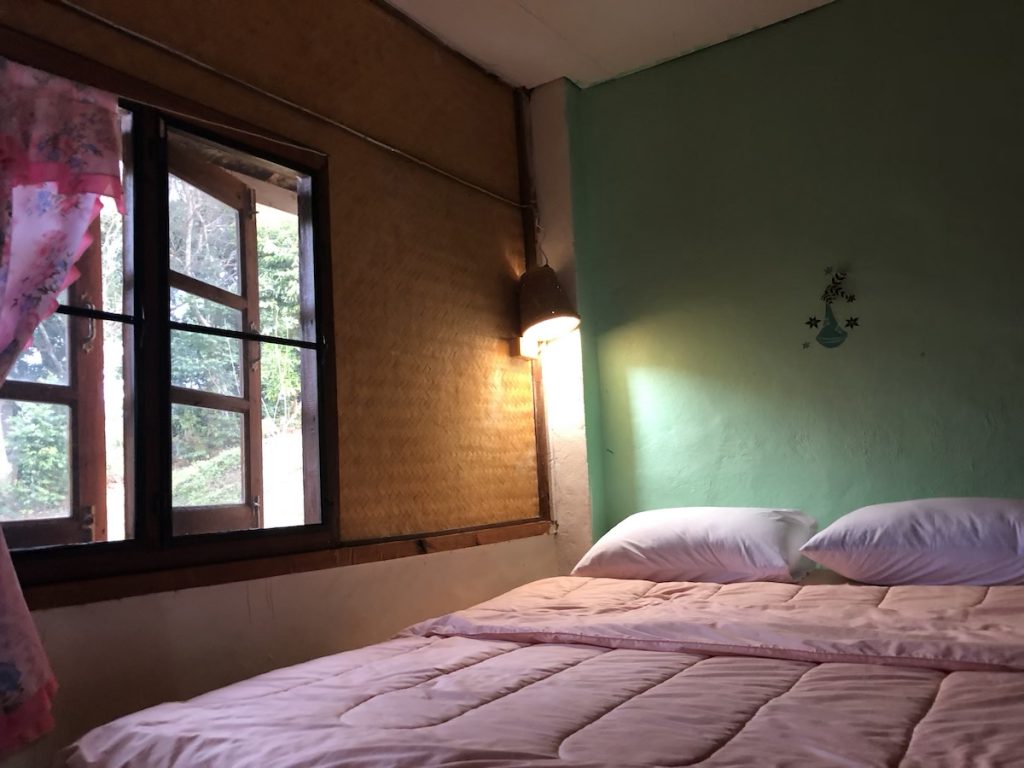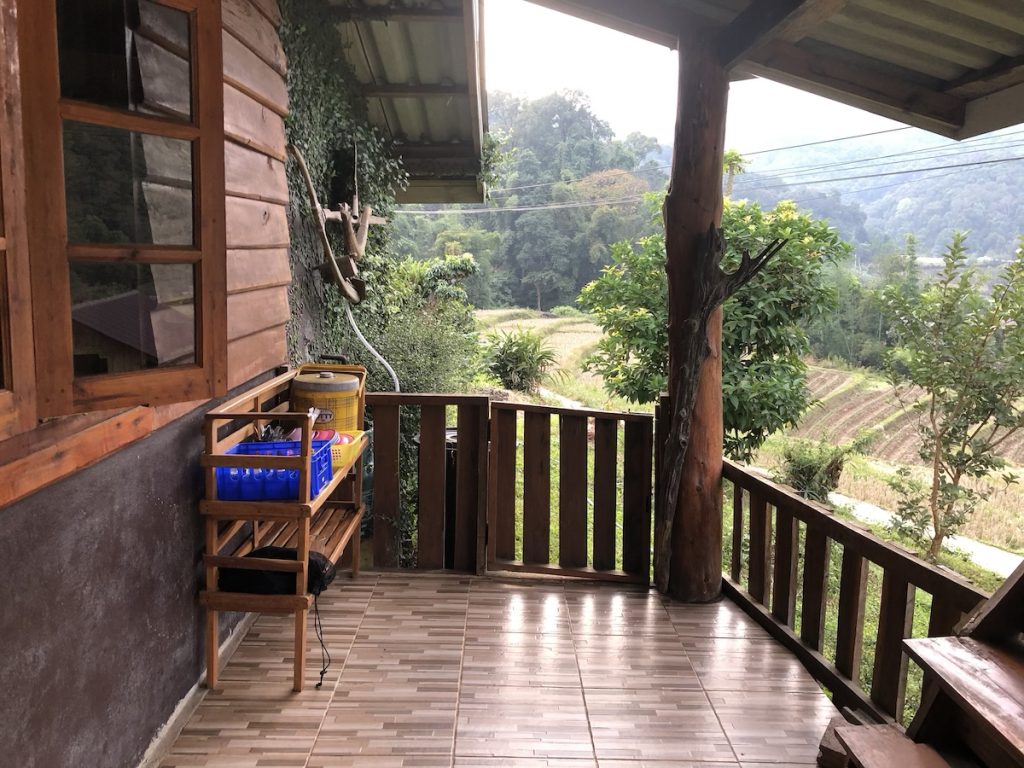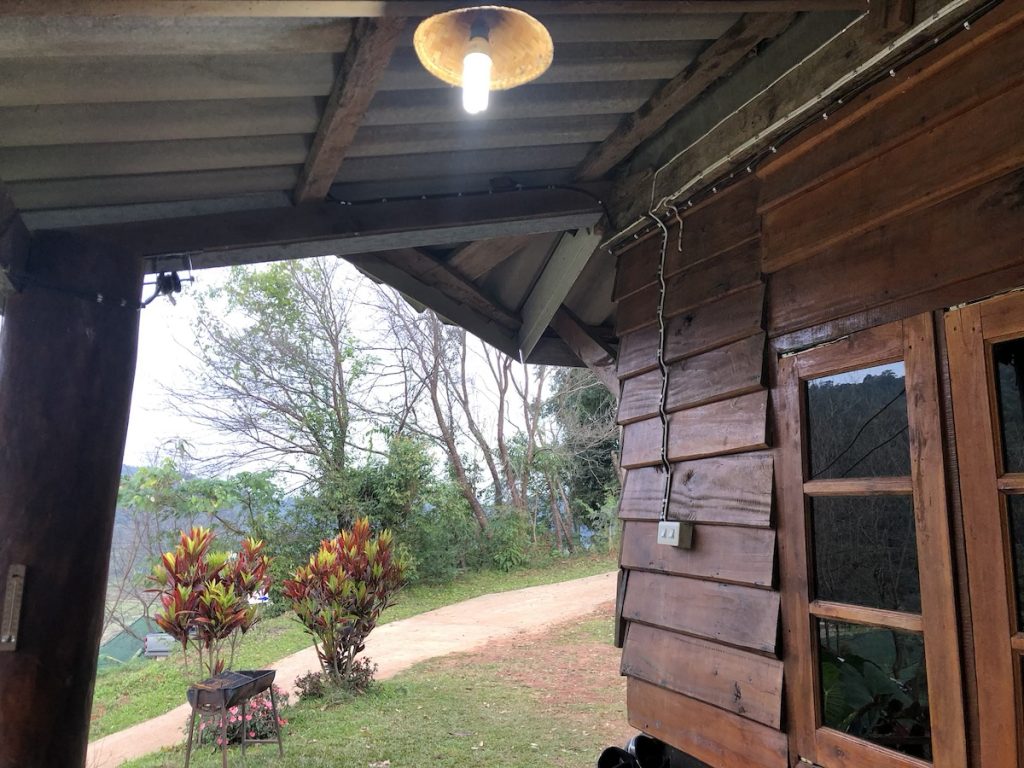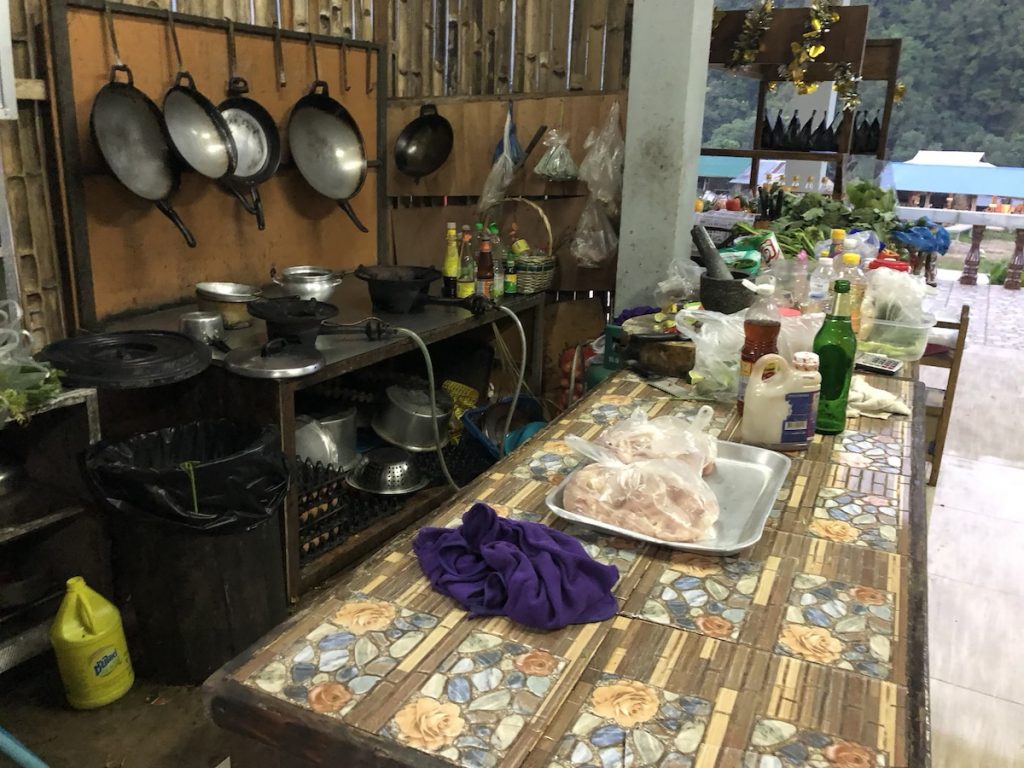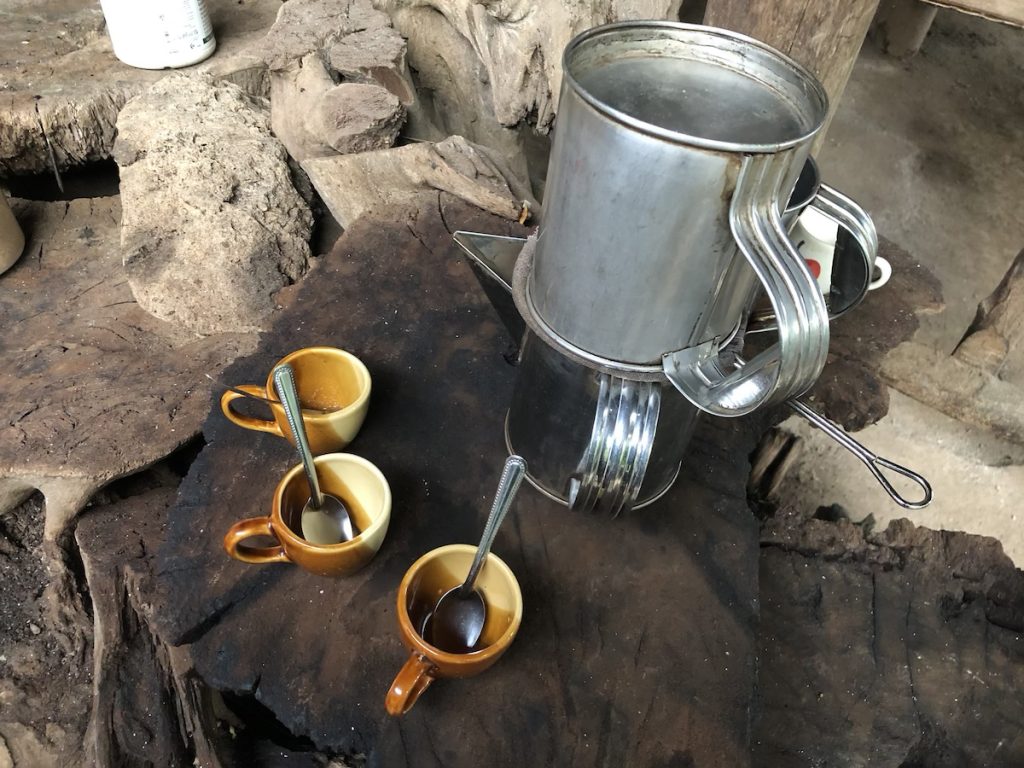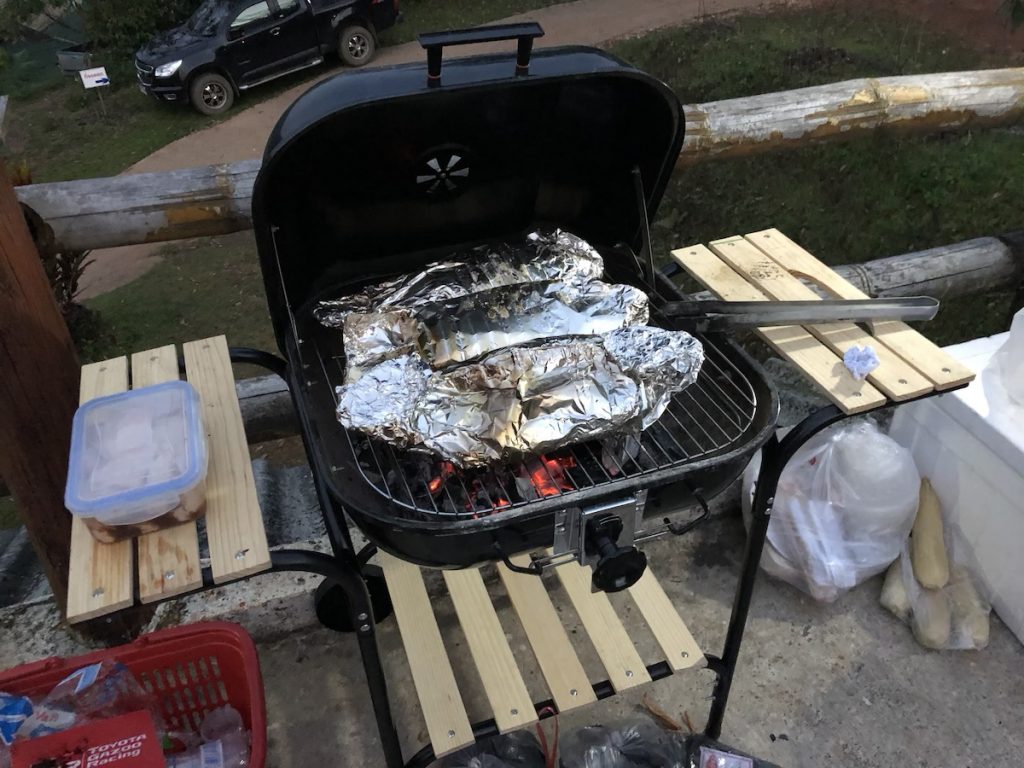 ADDITONAL TOURS
One good thing about Enduro rides is that we get to ride new trails as we move on with the full road trip. It's tough rides during the day and chill camaraderie BBQs and lots of beer at nights. While we would want to ride as much of the trip as we could, not all national parks allow mountain biking. At Doi Inthanon – we walked the trail instead of ride. Having the opportunity to hike at Doi Inthanon gave us a chance to enjoy the mountains at a different pace. While we may not want to ditch biking just yet, one morning of hiking at this beautiful mountain was indeed a bonus to us.
TREKING DOI INTHANON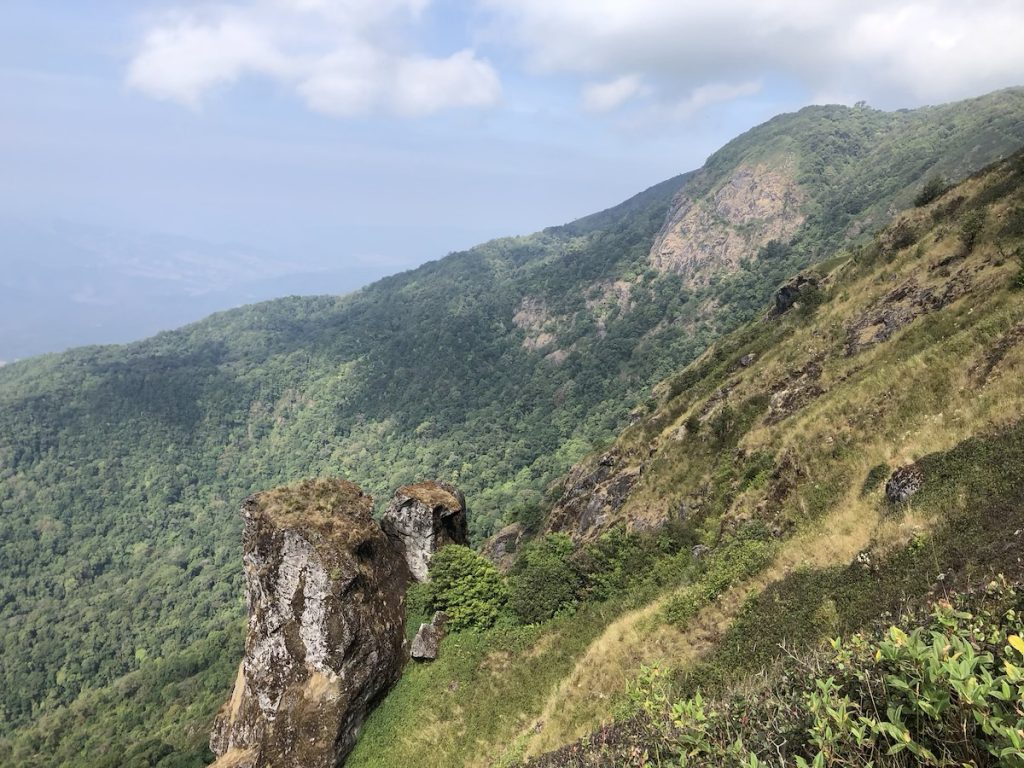 Famous for its numerous waterfalls, hiking treks and breathtaking viewpoints, Doi Inthanon – situated at Chom Thong District, Chiang Mai – is also the tallest mountain in Thailand. Over the generations, this Doi goes by a few names; Doi Luang, Doi Ang Ka (Meaning Crow's Pond Top) and "The Roof of Thailand". Nested amongst the Northern Highlands, Doi Inthanon has a prominence of 1850 m from the lowest point around the regionl and is part of the Shan Hills. The mountain covers 482.4 km sq.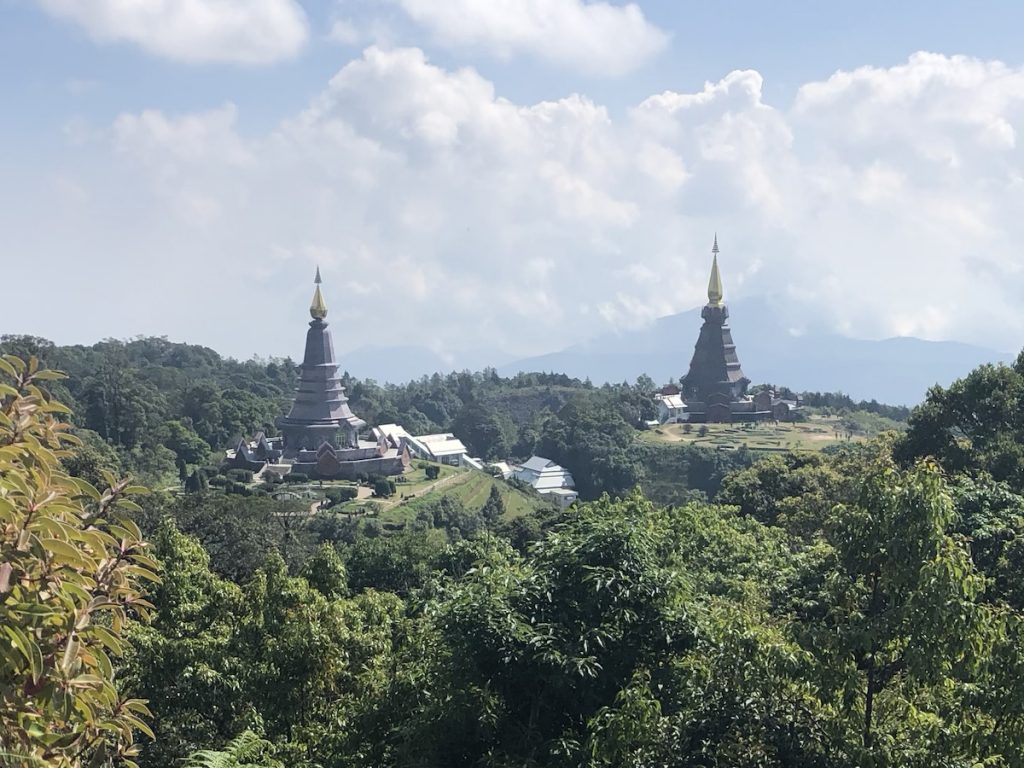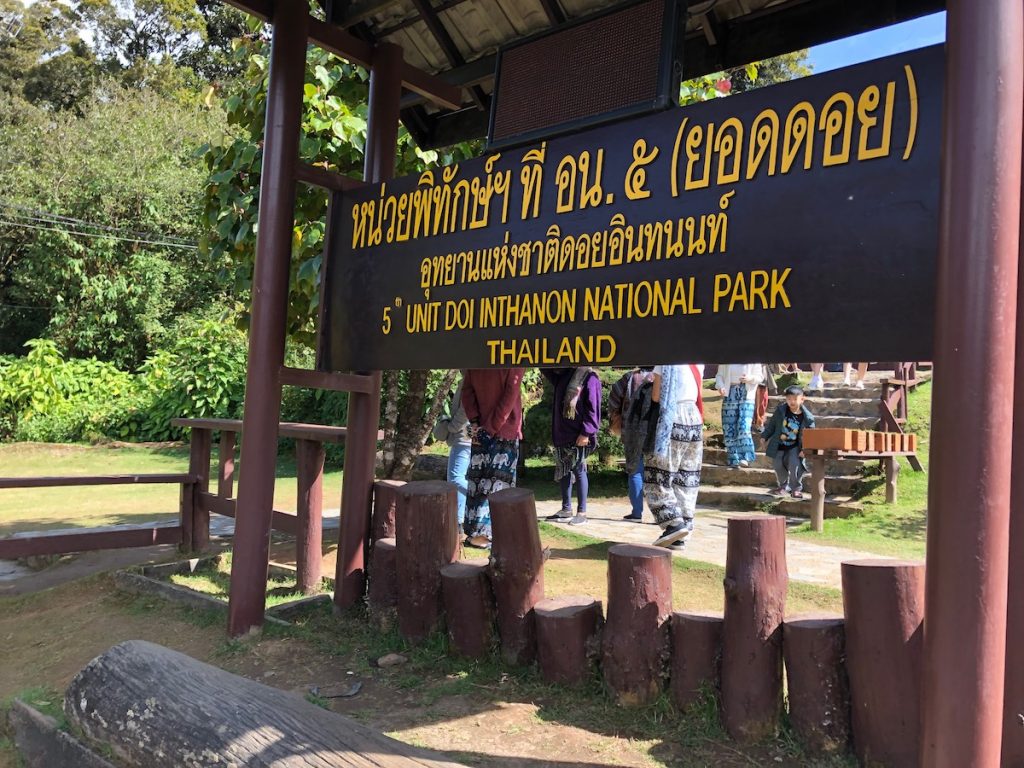 There is no mountain biking trail at Doi Inthanon, but you are welcome to explore this revered Doi on foot through its hiking trail. Starting off near the summit, your hike would take you to various scenic spots around the mountain. There are information plaques throughout the hiking trail providing information about the history, flora and fauna. As we walked along the well manicured hiking trail we couldn't help but agree that this grandeur of the Northern Highlands should be preserved as much as it could, and moutnain biking could very likely speed up any erosion. We are happy to enjoy this beauty and grandeur on foot.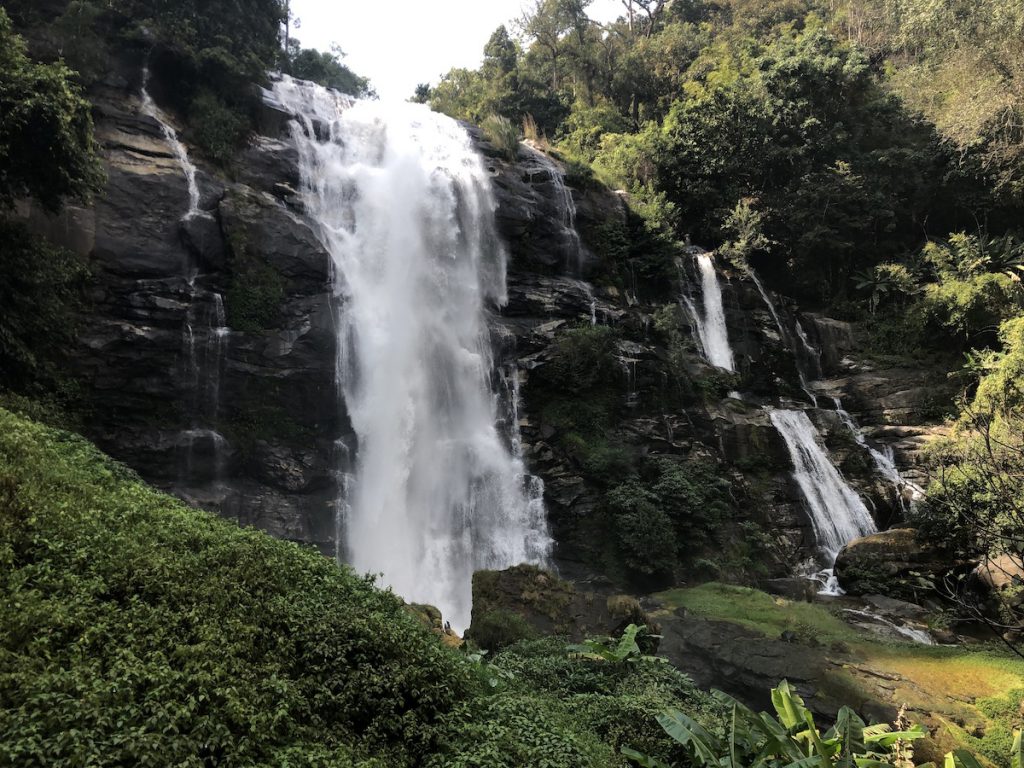 LET'S ENDURO
Whether it is your first or your twentieth Chiang Mai biking trip, exploring the Northern Highlands of Chiang Mai is definitely an experience not to be missed. As it is, the group that rode with this editor was already planning the next enduro riding trip around this region. This time, more riding days, more trails, more homestays! We can always go back to our favourite Doi for more gravity action when we are done with our enduro road trip. Ride.
The above itinerary is designed and offered exclusively by:
X-BIKING CHIANG MAI
Email: xbikingchiangmai@gmail.com
Website: http://www.xbikingchiangmai.com
HOMESTAY SUGGESTIONS
Mae Wang District, near Ban Huai Khao Lip – The Leaf Homestay: www.facebook.com/theleafhomestay
Chom Thong District, near Doi Inthanon – Mae Klang Luang Garden House: www.facebook.com/pat062530
The other homies for guided mountain biking are as follows:
MAD MONKEY CHIANG MAI
Email: madmonkeycnx@hotmail.com
Facebook: www.facebook.com/groups/118601951644566/
TRAILHEAD THAILAND
Email: info@trailhead.co.th
Facebook: www.facebook.com/trailheadthailand
NORTHERN FREERIDE ADVENTURES
Email: sarawut.ruayrean@gmail.com
Facebook: www.facebook.com/NorthernFreerideAdventures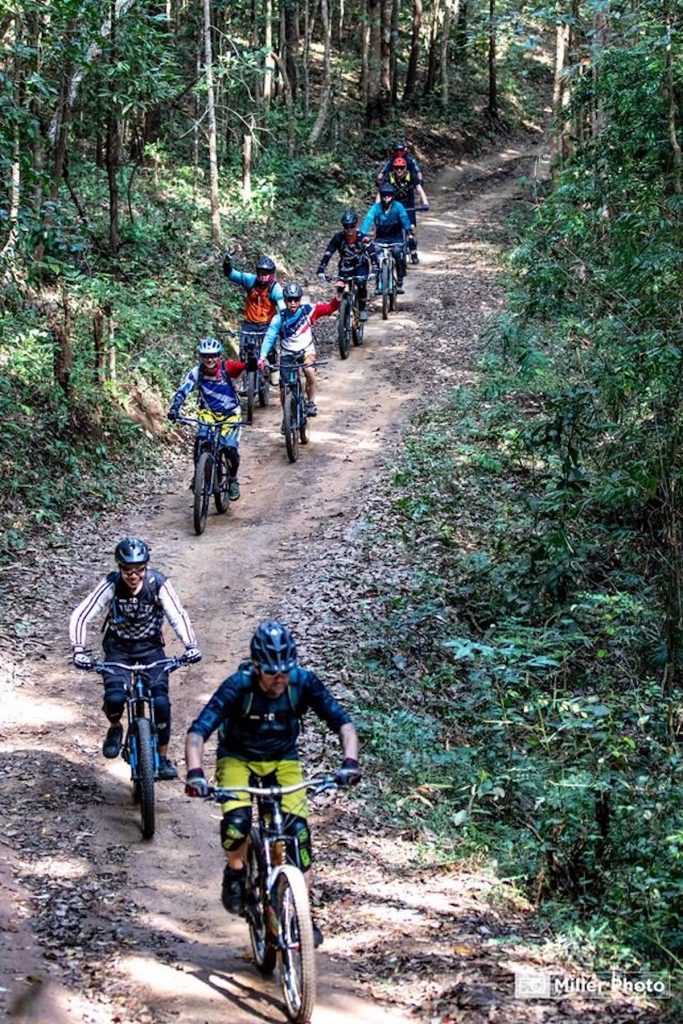 Story by Bikezilla
Photos by Bikezilla and Miller Photo
For more of Hendrik Miller's artistic photos check out his website https://millerphoto.smugmug.com
Map by Strava