DESTINATION: 5 TRAILS YOU SHOULD NOT MISS IN SINGAPORE
AN INTENSE TASTE OF TROPICAL RAINFOREST RIDING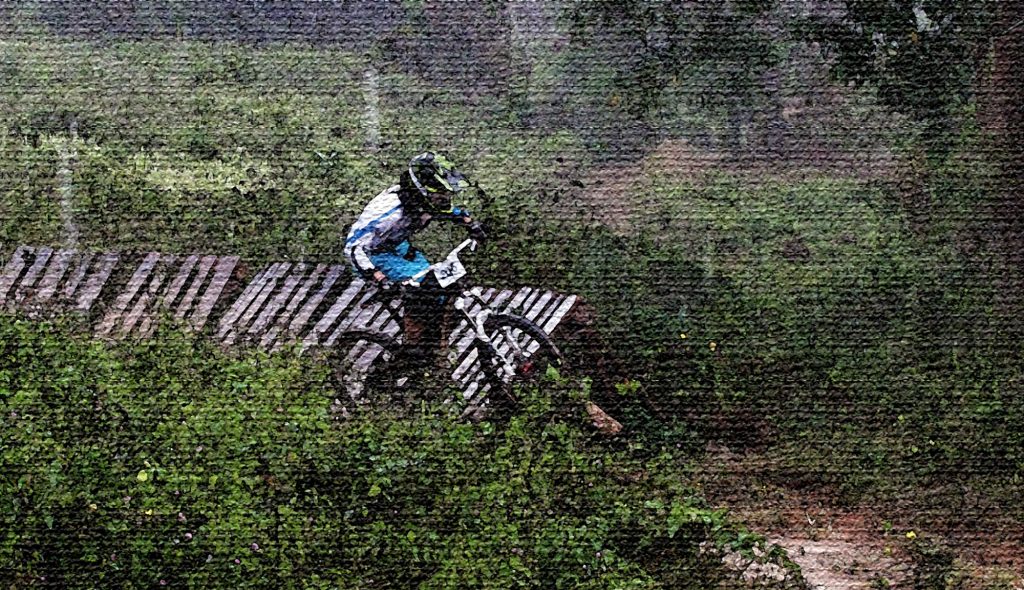 Singapore is situated near the equator at the tip of Peninsular Malaysia. Where tourism is concerned, this means that Singapore is a tropical country with no distinctive change in seasons – it stays "summer" throughout the year with a couple of rainy months ( November to January) in between. The terrain is considered gentle with Singapore's highest point being Bukit Timah Hill at 163.63 m (537 ft). With land reclamation, Singapore has a present landmass of 720 km sq – the size of a city in many bigger countries. But amidst the hi-tech buildings that seem to be filling up the country like mushrooms on steroids, there are still some nice spots for us to appreciate the tropical terrain that this land is made of. These are the mountain biking trails that dot the island. Although there aren't many mountain bike trails in Singapore, the ones that are currently open to public have all been attributed their own unique identities. Read on for a walk-through of the local trails that have become familiar, beloved and characteristically varied.
RIDING THE TROPICAL TRAILS
The trails around Singapore have different characteristics and feels to it. Yes, they may all be tropical forest trails but the feeling one gets when riding the different trails can be very different. It is as good as saying that the trails and tropical rain forest have their own unique personalities. And with these different personalities, the trails have different difficulty levels as well as different highlights to look out for.
The trails in Singapore are (loosely) rated in accordance with the IMBA (International Mountain Bicycling Association) Trail Difficulty Rating System, which is basically a method used to categorize the relative technical difficulty of recreation trails. The IMBA Trail Difficulty Rating System can:
Help trail users make informed decisions
Encourage visitors to use trails that match their skill level
Manage risk and minimize injuries
Improve the outdoor experience for a wide variety of visitors
Aid in the planning of trails and trail systems
We will attempt to give each trail a realistic rating based on the IMBA Trail Difficulty Rating System for the 5 trails listed.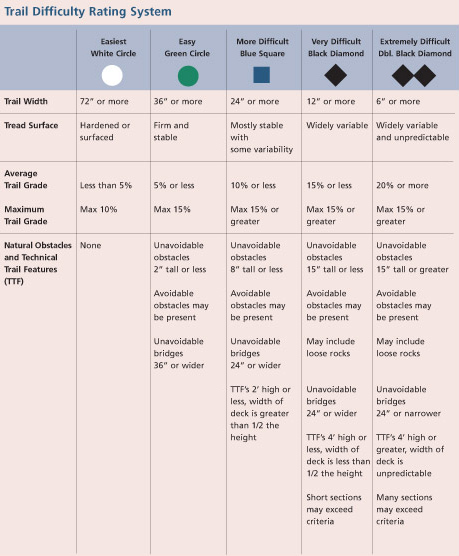 BUKIT TIMAH MTB TRAIL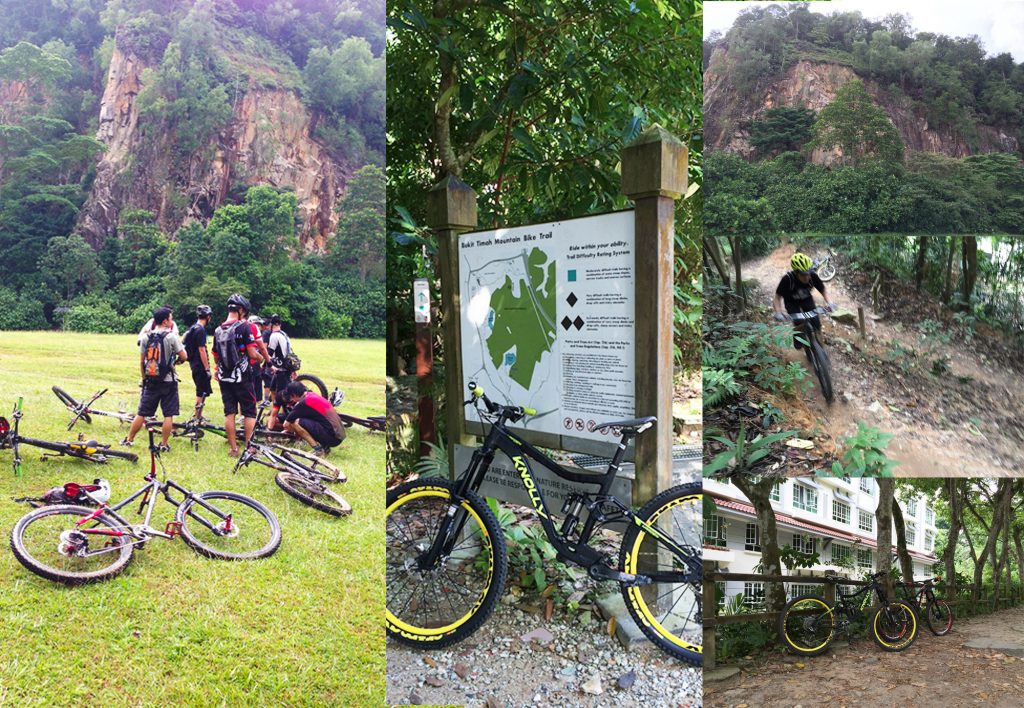 Bukit Timah MTB Trail (or BT) is situated within the Bukit Timah Nature Reserve area. It is essentially a sizeable loop that runs throughout the Reserve, and it should be distinguished from the hiker's loop (which as at today, is still under recovery and repair due to drastic levels of soil and trail erosion). Whilst many will claim they dislike BT for it's rather technical climbs and arguably difficult descents, all of which add up to a somewhat painful experience, they still religiously ride this particular trail almost every week. The reason for their consistent effort? BT is a trail which Singaporean riders are proud of. It renders a good representation of what Singapore's tropical terrain is like – moist, alive, sometimes rocky and full of extended climbs and descents at short intervals. To many mountain bikers, riding BT well is a benchmark to assess their own cycling standards. BT can be crowded on weekend mornings.
WHERE IS IT: Stretched between Hinhinde Park and Diary Farm Road, this is a mountain bike loop which circles around the Bukit Timah Hill. Visitors can enter the trail from either entrances.
HOW TOUGH: Largely made up of black diamond sections with intermittent blue square sections. There are also short alternative double black diamond sections.
WHAT TO EXPECT: A loop of about 6.5 km, with lots of climbs followed by descents. Some areas are rocky due to trail preservation works which addressed ponding areas with gravel and small rocks. As such, confidence is needed for riding through rocky sections.
HIGHLIGHTS: After the tunnel, watch out for a part where there is a choice to turn left towards a series of winding bends or the straight path for a small double drop. The speed drop would provide some fun in the otherwise monotonous trail ride. Another section to look out for is the "A-Line" Rock Garden which is at the right hand fork just before the Quarry. Another signature section of the trail would definitely be that tricky little climb at the "official starting point" of the trail at the Bukit Timah Nature Reserve's car park. A myriad of smooth faced rocks make for a somewhat challenging climb which reduces newcomers, and even a few "old birds" into a flurry of swearing and muttered curses.
LET'S RIDE: Although this trail may be only 6.5 km long, it is not exactly an easy trail unless you are very fit or rides very regularly. Be sure to get properly hydrated and carb-loaded should you intent to spend more time in the trail doing more than a single loop.
KETAM MTB TRAIL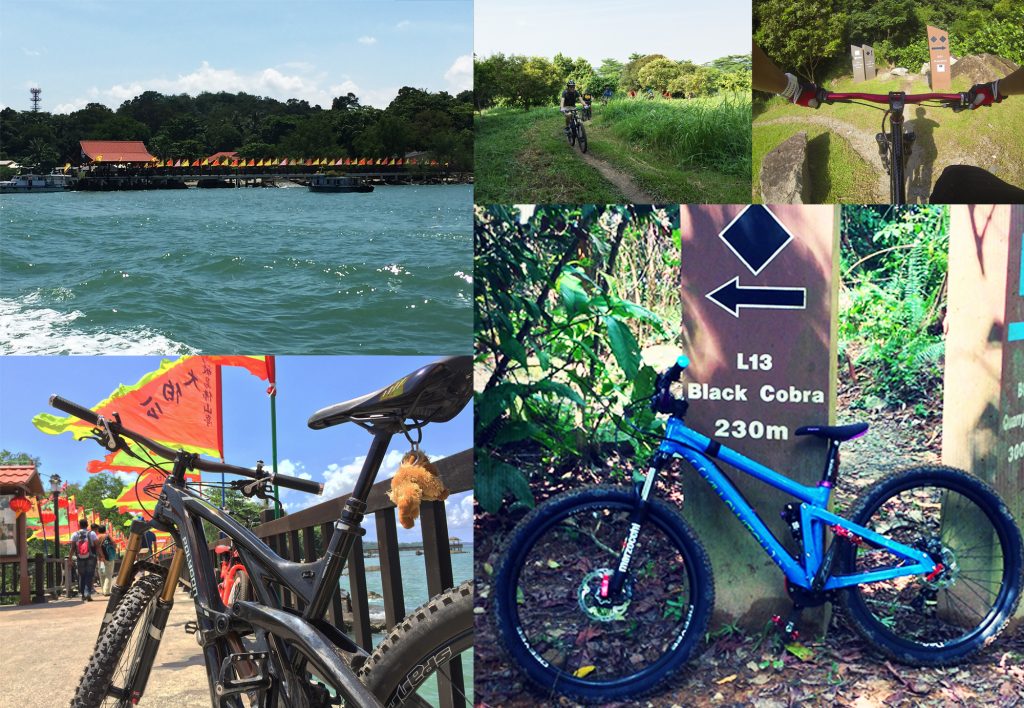 The Ketam MTB Trail ("Ketam" means crab in Bahasa, by the way) can be found off the eastern coast of the mainland on the sunny (generally) shores of Pulau Ubin. It is arguably the least accessible of the local trails available, as it requires one to take an estimated 10 minute ferry ride from Changi Ferry Point to Pulau Ubin, following a rather shortish ride (about another 10-15 minutes) from the ferry dock to the trailhead. Be that as it may, Ketam MTB Trail is pretty worth the small hassles. For one thing, Pulau Ubin has a whole choice of good food, and the offshore island's "laid back" vibe is definitely worth the ferry trip.
Ketam MTB Trail is probably a good trail to attack prior to engaging the challenging rocky bits and pieces of Bukit Timah MTB Trail. It isn't exactly the kind of trail that you would called "raw", but it is absolutely brilliant for giving you a real cardio workout as well as getting your basic skills dialed in. Where most of our other local trails found on the mainland are either rocky (BT), or hard packed with a few bits of mud (that really depends on the weather), Ketam MTB trail is largely sandy and dry most of the time, owing to the really sunny small island's weather. But that just makes it more than a little deceiving. The greatest thing about Ketam MTB Trail is the fact that the trail is well sorted for a good mix of blue squares to black diamond rides. Ketam MTB Trail is the youngest of the local trails, but has definitely established itself as a crowd favorite over the years since it's introduction to the MTB scene.
WHERE IS IT: Off the urban coast of Singapore, on a 10-15 minute ferry ride. It is found somewhere around the Outward Bound School on Pulau Ubin, another 10-15 minute bike ride from the Pulau Ubin ferry point.
HOW TOUGH: The kampung paths around Ubin are white circles to blue squares, but once into Ketam Trail, it is mostly single black diamond with a few blue squares sections joining the loop up. Alternative double black diamond sections are few within the trail.
WHAT TO EXPECT: Expect a well designed and maintained trail that is flowy and offers good speed and a good workout at the same time. Although the trail is well maintained, it did not lose it's natural feel. (Ed: Ketam MTB Trail is as natural as it gets with no hidden paved paths, but it is not considered "raw" where terrain are unpredictable or extremely gnarly) There are sections where the trees are close together and the terrain remains naturally technical though.
HIGHLIGHTS: There are a couple of rest points scattered along the trail. At the highest point of the trail, where the "Bird Ridge" rest point is located, take some time to enjoy a bird's eye view of the island and then prepare for a smooth, slightly graveled descent.
LET'S RIDE: In our opinion, this could be Singapore's best trail currently – based on its scenery, trail flow & design, course distance and technical challenges. And we like to tell our friends from overseas that we actually took a boat ride to ride this trail. Sounds cool right?
KENT RIDGE MTB TRAIL
Kent Ridge MTB Trail is located nearest to the city area of Singapore. It has a short 2 km loop of single track for trail riding and a separate D-Line for the gravity riders. Over the years, there have been gradual bits of erosion and it's initial wooden "North Shore" style features deteriorated rapidly under the humid tropical climate. It was adopted, restored, maintained, and is gradually rising in popularity again with riders living around the area. Despite this, the traffic is still estimated to be the lowest amongst all the trails in Singapore. Within the trail, there are many alternative paths and it is easy to get disoriented for those unfamiliar with the place. But as Kent Ridge is a relatively small hill, there is little to no risk of getting COMPLETELY lost in the trail. In recent years, the gravity riders had added some unofficial features within the hills. As such, we would like to advise riders to attempt the features at their own risk (or not try them at all if you are not confident) as many of them are not officially built by the park management.
WHERE IS IT: Situated off South Bouna Vista Road and up a steep driveway known as Vigilante Drive is the short but technical Kent Ridge Bike Park.
HOW TOUGH: Due to the unpredictability of the trail, it is a single to double black diamond trail which beginners should ride with care. Trail familiarization would be key in riding this trail smooth and quick.
WHAT TO EXPECT: Expect a good descent in a low-traffic trail. On the way back to the trailhead, be prepared to climb some steep slopes. Many riders would usually just push their way up but it is the strong ones who would usually give themselves the opportunity to train their legs.
HIGHLIGHTS: There are some nice berms that can carry a good amount of speed in the trail. And exploring the many alternate paths could be interesting too.
LET'S RIDE: Kent Ridge is a good place for short weekday rides or when one has the appetite for some gravity fun. As there are no adjacent trails around the area, many riders would prefer to go the other trails which provides a longer ride when the weekend comes.
TRACK 15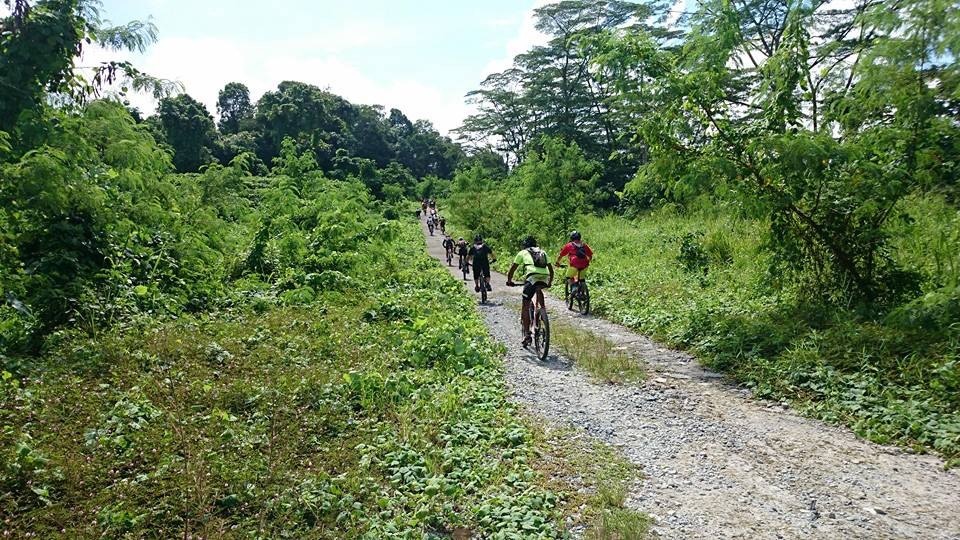 Track 15 (or T15) runs parallel to the Bukit Timah Expressway for the most part and stretches from Chestnut Avenue to Mandai Road (5.8km one way). It is a vehicle accessible double trail narrowing at certain parts. This trail is a relatively easy trail that has easy climbs and rollers. For more experienced riders, this trail offers a lot of speed and flow where they can enjoy a relaxing yet swift ride.
Considered a beginner's trail and relatively non-technical. It is connected to Gangsa Hill, a freeride area with jumps, berms and slopes for some air time. Gangsa Hill is recommended only for expert riders, and use of appropriate protective gear (guards, helmet) is mandatory.
WHERE IS IT: There are 2 entrances to T15. The prominent entrance to T15 starts from the junction along Mandai Road and Mandai Lake Road. This junction is also the unofficial resting point for T15 users. The other entrance to T15 is a little more difficult to locate for new riders. It starts from somewhere inside the Gangsa Hill area – a trail and gravity park section popular amongst the gravity riders. The distance for T15 has been quite obscure as different groups regard the starting point within Gangsa differently. For us, the easy reference point is where the trail forks off along Gangsa Hill area. From there, it will be a relatively smooth ride with some gentle climbs and descents till the trail runs along the BKE (Bukit Timah Expressway). The final leg is a well-disguised PCN (Park Connector Network) that is allowed to be covered with dirt and fallen leaves over time. The end of the PCN leads to the Mandai entrance of T15.
HOW TOUGH: This is an easy trail, mostly green circle and blue square ratings. It is a very good trail for beginners to practice their skills and energy usage that is needed for the constant terrain gradient changes in mountain biking. For the more advanced riders, T15 is a good recovery day ride as well as a trail that offers them a lot of flow and speed.
WHAT TO EXPECT: Expect some gradual climbs and rollers where you can pick up speed. The trail is even for most parts of it so it is considered a very safe trail by mountain biking standards. On the other hand, Gangsa Hill area is more rutted and unpredictable. At some spots, the gravel and dirt provides very little traction on dry days. This could be the reason why we hear more riders crashing around the Gangsa Hill and T15 rides as compared to the more difficult trails around the area. Of course, it may also be due to this area being frequented by more novice riders who got complacent after a satisfying ride at T15. Whatever the reason, it's important to be alert regardless of how easy the trail may look.
HIGHLIGHTS: The Gangsa Hill / T15 area is a simple labyrinth of trails and dirt paths. Some areas are out of bound to public while others are walking paths carved out by the frequent hikers and "gardeners". Explore the area if you have a guide, but be sure not to trespass onto the prohibited areas. No worries about "accidentally crossing the borders" as there will be lots of signage to indicate which areas are not for riding. Riding this area gives a good representation of the local riding community with a mix of trail and gravity riders. The canopy along T15 is cooling and offers good amount of shade from the sun until you reach the part running parallel to the expressway.
LET'S RIDE: Commonly regarded as the easiest trail in Singapore, this is the best place to bring your beginner friends to and orientate them to the sport of mountain biking. And with the different type of cycling discipline in the Gangsa Hill / T15 area, it is also a good place to let them experience the colors of mountain biking.
CHESTNUT NATURE PARK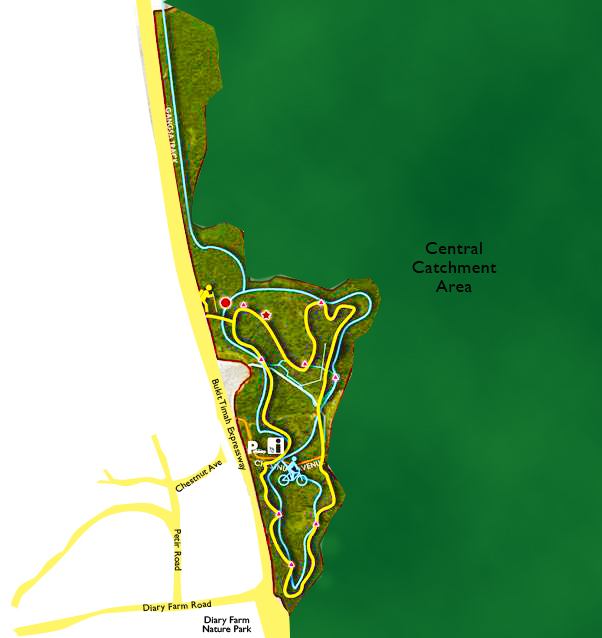 The Chestnut Nature Park is slated to open to the public in the 3rd quarter of 2016. This 80-hectare park will feature a seven-storey observation tower that will offer visitors panoramic views of the Central Catchment Nature Reserve. Other park amenities include shelters, toilets, an information kiosk, hiking and biking trails, and interpretive signage for visitors to learn about the park's rich biodiversity. In land scarce Singapore, it is expected that all future nature trails would be shared use between hikers and cyclists.
WHERE IS IT: The completed Chestnut Nature Park would be a big place. The current entrance is at Chestnut Avenue and can be reached via Diary Farm Road or through Zheng Hua Park PCN and then continuing down the the remaining Chestnut Avenue. Riding through Gangsa Hill area to get to Chestnut Nature Park would also lead the rider to a famous mountain biking landmark – the Green Gate. This is actually a green barrier that bars unauthorized vehicular entry to the Gangsa Hill area. Passing the Green Gate from Gangsa will lead to Chestnut Avenue where the entrance to Chestnut Nature Park would be located.
HOW TOUGH: We are expecting this trail to be mostly blue square to single black diamond with optional features that are double black. It will be a relatively long trail by Singapore standards but would have many rest point along the way.
WHAT TO EXPECT: Expect to have some "teething problems" when the trail opens in late 2016. This would range from overly gnarly man-made rock gardens to unnaturally tight switchbacks that are not as flowy. (Ed: It will be a matter of time before the trail smooth itself out with frequent usage. Smoothing from usage is not to be mistaken for busybody trying to inject their own "expertise" and attempting to alter the new trail.) The trail ground will be well packed, with little unpredictability and wide enough for safe overtaking. The trail sits near the Central Catchment Area and we expect to see the usual tropical trees as well as lalang fields as part of the trail's scenery.
HIGHLIGHTS: Long smooth rides with good flow and occasional optional double black diamond features. With the additional amenities, this trail would not be considered anything near "raw". And we are sad to discover that that are no rooty sections in the trail which the central catchment area is famous for.
LET'S RIDE: This will be a very well-maintained trail, with a lot to offer. A good place for those who wish to level-up from the T15 rides, or those who find their regular BT rides getting a tad boring. With is good amount of climbs and descents, it is a good place for training of endurance and speed.
OLD TRAILS WE MISSED
Besides the 5 trails mentioned, there are 2 other that the mountain bike community is extremely fond of, but are no longer open to public.
BUTTERFLY TRAIL
This is easily the most popular technical trail in Singapore. Butterfly Trail was an unofficial but well-used trail for many years and was given the approval by local authorities for use in 2012. In 2014, with the announcement of the Chestnut Nature Park project and objections from nature groups on the impact to wildlife from mountain biking activities in that area, it was closed to mountain bikers again – sadly. Butterfly Trail was popular amongst the intermediate to experienced mountain bikers because of its raw and very rooty trail. The trail lies within the Central Catchment Area and the once well-used rooty trail is rapidly going back to nature. There are still biking groups actively advocating the use of this popular trail and we hope with bated breath for its opening again soon.
TAMPINES BIKE PARK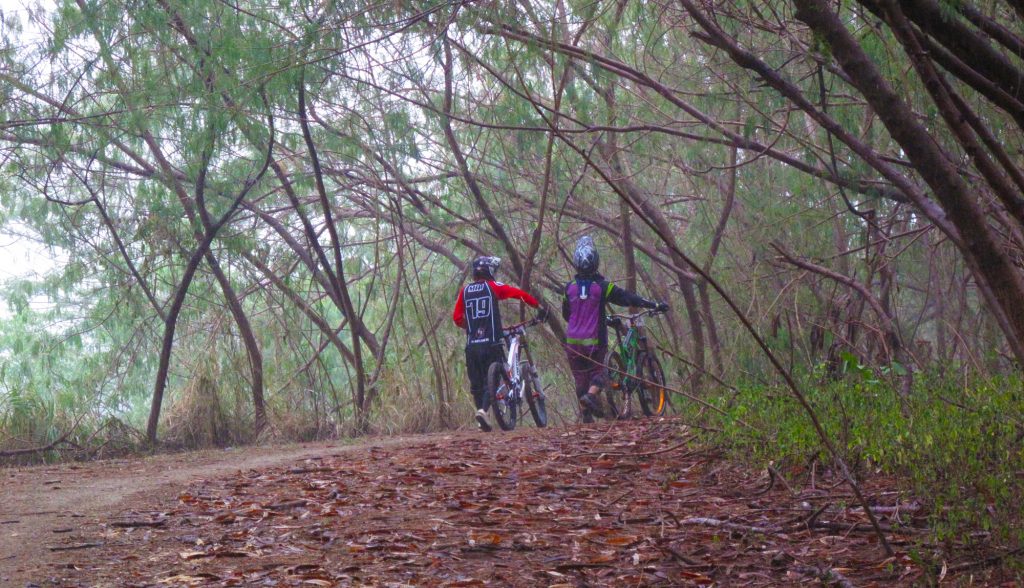 Tampines Bike Park is now officially closed and slated to give way for other urban projects for Tampines town. During its heydays, it was the bike park for many National Championship events and also housed a BMX track which hosted the Youth Olympic Games in 2010. Running adjacent to it is the Tampines Trail (or fondly called TT) which is now a popular haunt for the local gravity riders. Tampines Trail has a short gravity trail which offers some decent jumps and wall ride features.
MOVING ON
When we talk about trails, we usually go beyond the talks on how attractive the trails are. We will venture 2 more steps ahead to talk about the love for the trail and advocacy. While not all would go all the way with this train of thought, we sought the public to observe proper trail etiquettes and civic-mindedness when riding in the trails. It takes a lot of effort to to maintain them. And getting the chance to ride in them do not come easy too. For more information on the trails of Singapore, please visit National Parks Board website. For more information about picking up mountain biking. Be sure to check out other Bikezilla articles and join our Facebook group. Let's ride!
LIKE and FOLLOW us: Bikezilla Facebook Page • Bikezilla Bikers Billboard Group Page • BikezillaSG Instagram
IMBA Trail Difficulty Rating System by IMBA
Map reproduced by Bikezilla
Photos by Bikezilla