GORN "BOY" SANGKABOON SHARE HIS STORY OF HOW LOVING BIKES AND CYCLING BRING HIM TO PLACES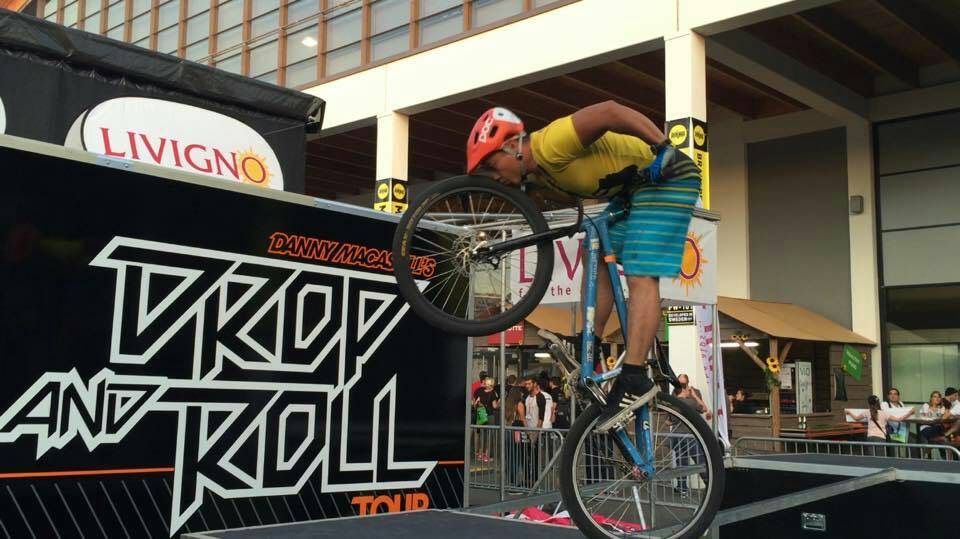 Lately, we keep bumming into a certain dude. We hear about his coaching and events. His sessions with the Bangkok Street Trials biking groups. We met him during International Chiang Mai Enduro. And somehow, got referred to him again during our E-mountain bike session with Nox Cycles. This same dude was riding alongside the likes of Hans Rey and Danny Macaskill during Euro Bike 2018's Drop and Roll Tour performance. We'd like to call him Jack-of-All-Bikes.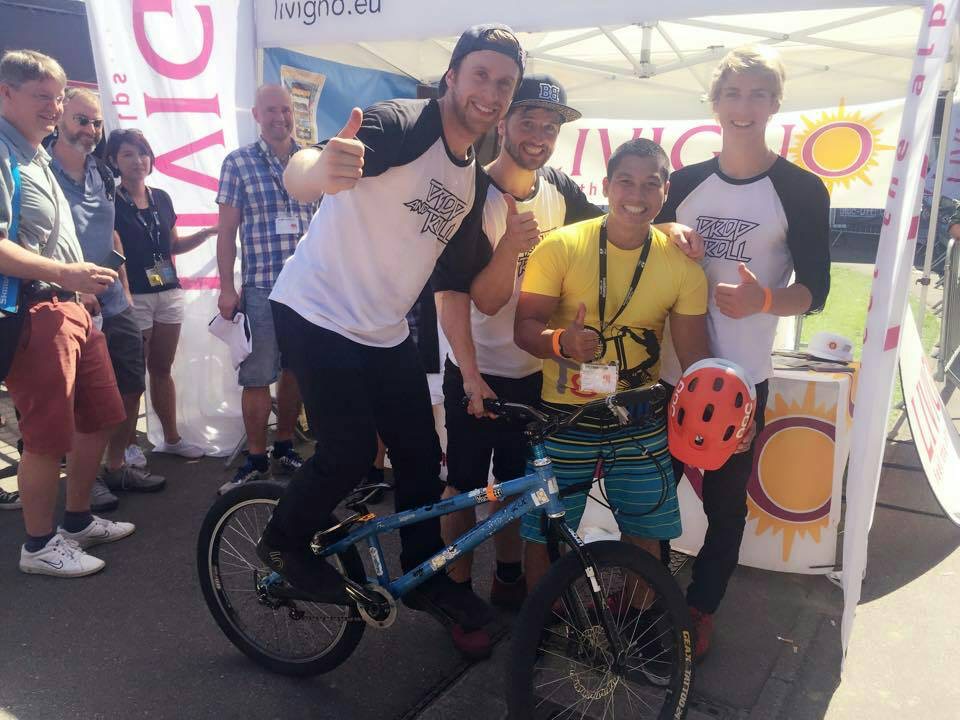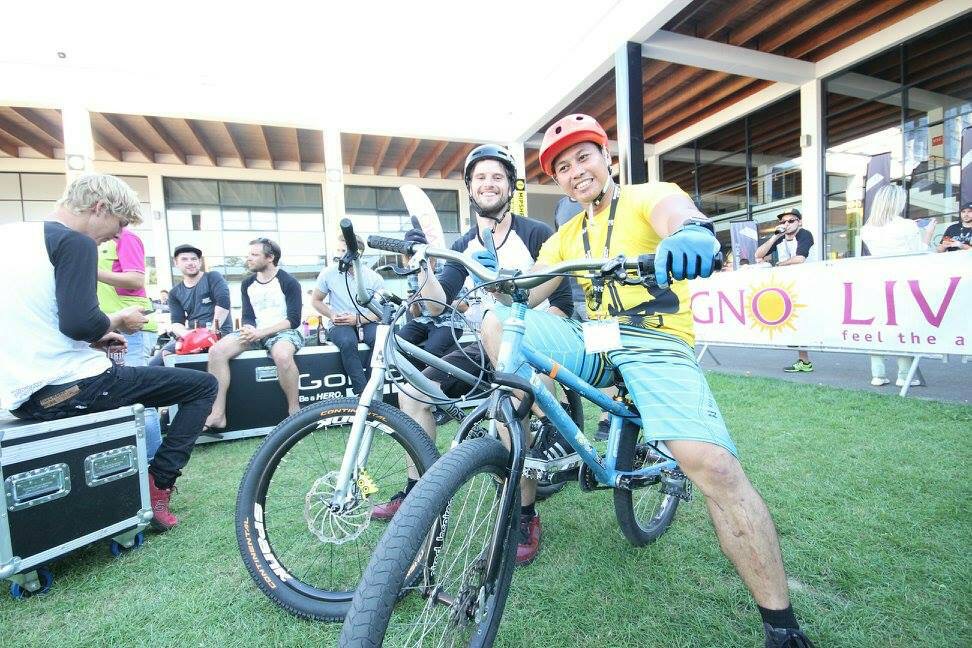 WHO'S THAT BOY
Gorn (Boy) Sangkaboon started riding 20 years ago and had never stopped since then. Like most of us, he started with a simple Cross-Country (XC) mountain bike, discovered even more joy of cycling and moved on to more sub-disciplines. Feeling he could do more with his bike, he tried doing tricks with his XC bike. As he started pulling off more tricks, he got more hooked to jumps and tricks. More riding continues …
What got him so hooked to cycling? Boy told us that he was actually inspired by a monkey! During a visit to the circus, he watched a monkey rode its bicycle and performed some cool tricks. He told himself that if a monkey can do it, he must do better. With his inspiration sparked, it's more hours of YouTube mountain biking videos and bike tricks practices.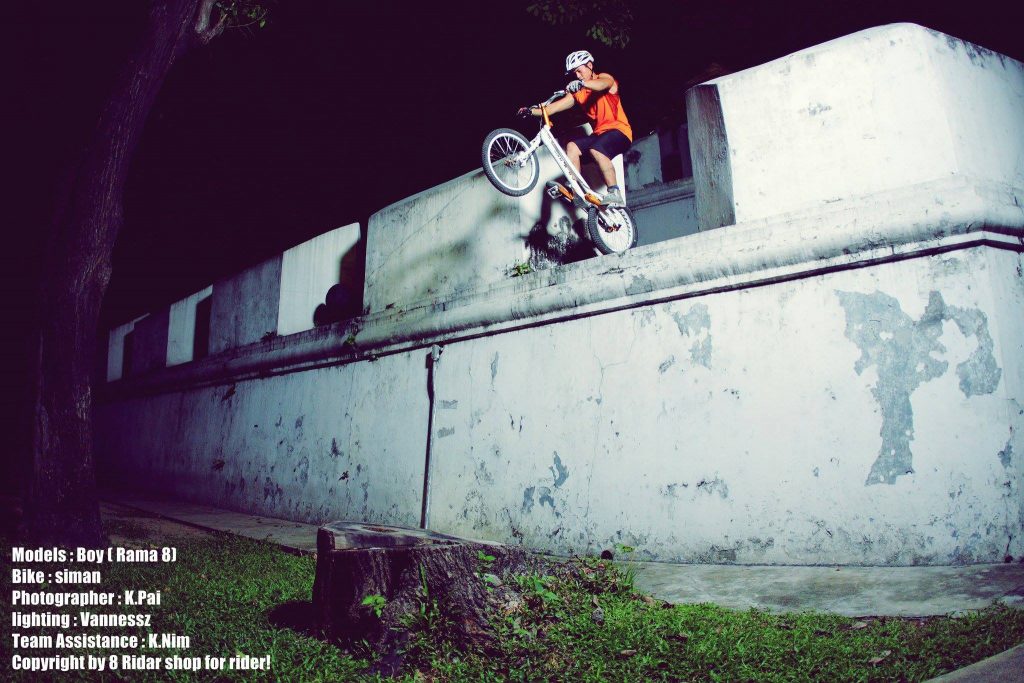 Fast forward to present day, this Jack-of-All-Bikes could be seen across many mountain biking sub-disciplines – Enduro, Downhill, Street Trials and Trail/XC. And doing well in all of them. What made him stood out more than his unwavering passion for cycling is his in-depth involvement with the sport – coaching, event organizing as well as getting himself involved right down to bike trials demos/shows . We did an online-interview with Boy with the hope of rubbing his enthusiasm on to our readers.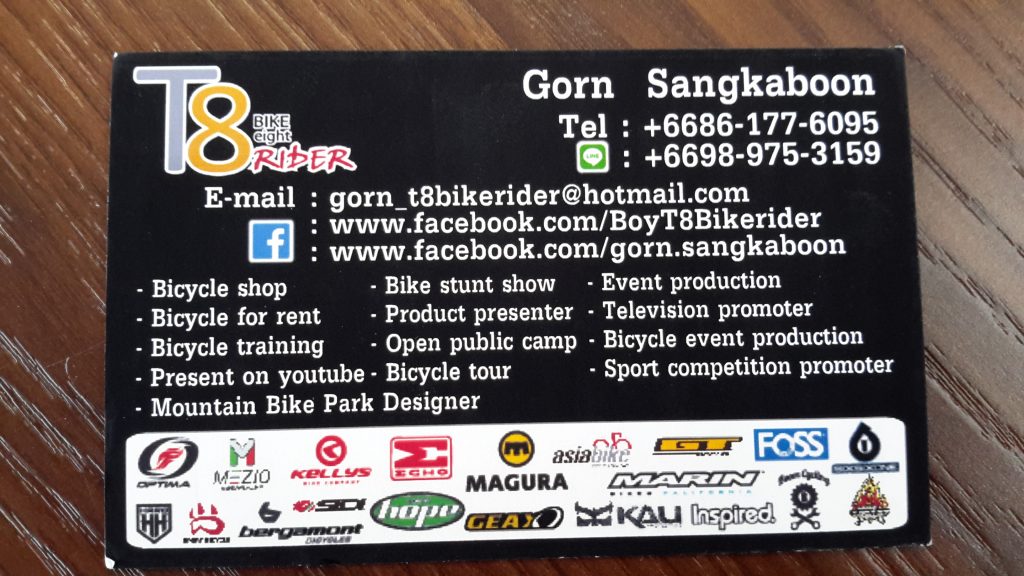 QUICK INTRO
Daily Grind: Freelance sport event organiser and sports shows host/performer
Years on bike: 20 years since 14 years old.
Age: 34
Hitched yet?: Single.
Located at: Living in Bangkok now. Hometown at Saraburi.
Ambassadorship: Bold Bikes, Nox Bikes, X-fusion, Inspired Bikes, Magura, Michelin Tyres, Duro Tyres, Optima Bikes, EBike Thailand and Kellys Bikes.
Often seen with: Cyking and Boys Rama 8.
Current Bikes: Own more than 20 bikes at the moment including Bold Bikes, Nox E-Bikes, and a mix of cross-country, trail, enduro, downhill, dirt jump bikes, BMXes and one E-MTB.
Favourite Riding Discipline: I love every sub-discipline of mountain biking and street riding. Every style is fun and have their own special characteristic. I started from trail and cross-country cycling. During such rides, I tried doing tricks with the trail bikes and loved it so much I got myself a dirt jump bike. I then went on to other sub-disciplines like downhill and enduro and street trials. I enjoyed all of them.
Places Ridden: Singapore, India, Laos, Myanmar, Shanghai Hong Kong Switzerland, Germany and too many provinces within Thailand to list.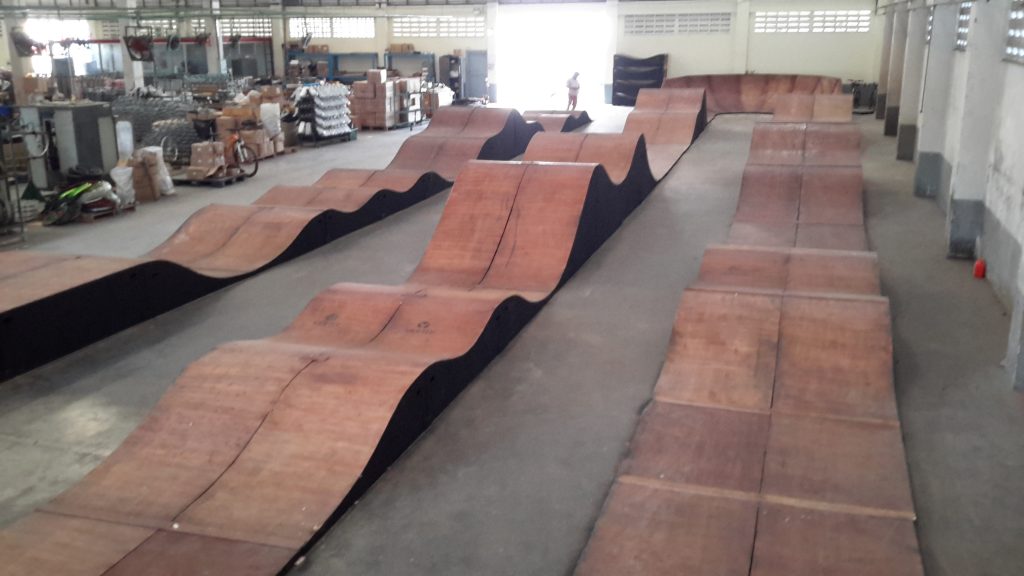 IN YOUR OPINION, HOW'S THE CYCLING SCENE IN THAILAND RIGHT NOW?
All cycling disciplines are popular in Thailand. During the stay-home Covid period, the sale of bicycles seem to remain high. I think this is due to cycling being a sport you can do on your own. You can tell that mountain biking is popular with city folks when we have an urban mountain bike park in Bangkok now.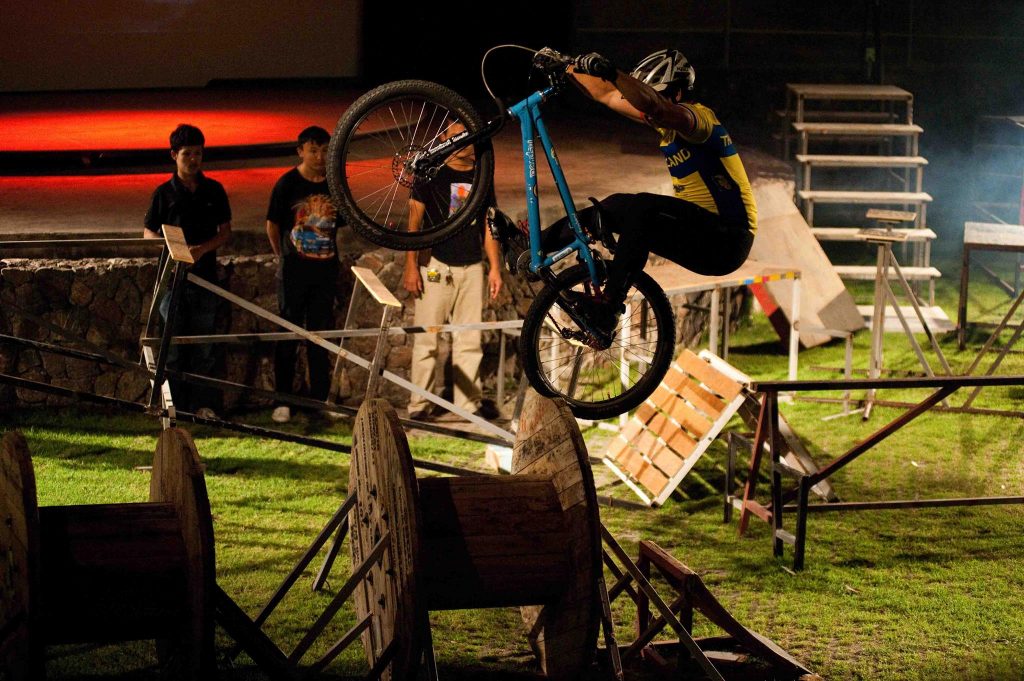 WHAT ABOUT STREET RIDING AND STREET TRIALS?
Street Trials in Bangkok is still a small group as compared with other cycling groups. The riders are closely knitted and meet up very often. We usually ride near Taling Chan Station and at Soi Rama 8. Actually we can practice anywhere but these spots are great for meet-ups.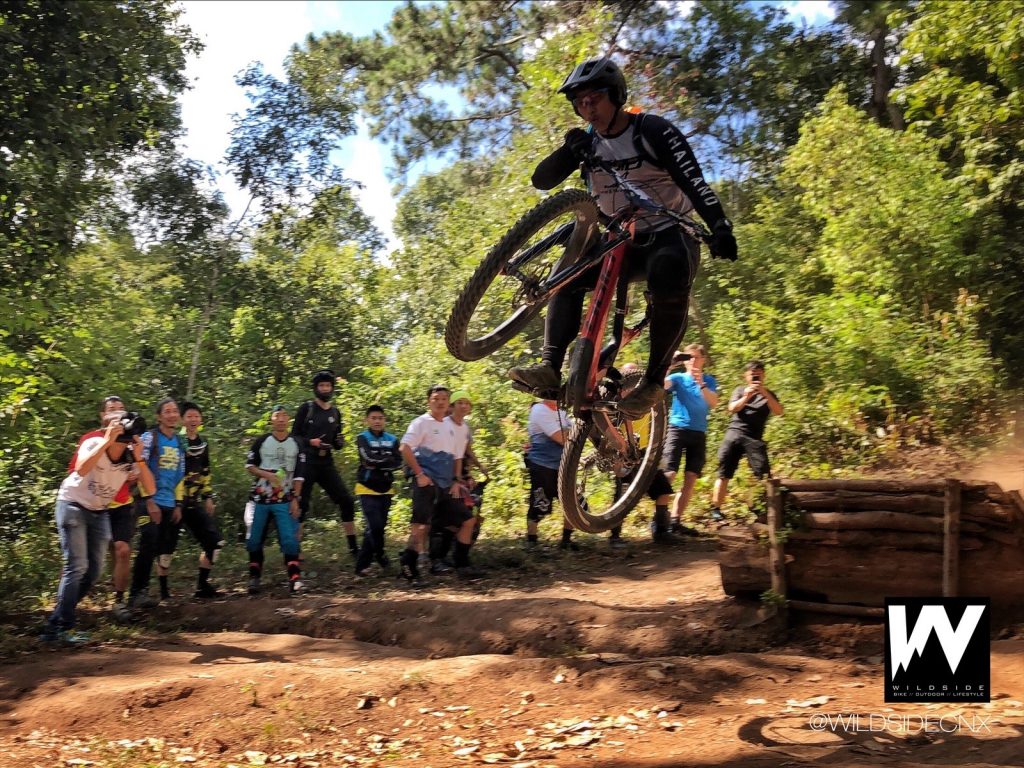 HOW MUCH DO YOU LIKE ENDURO AND DOWNHILL MOUNTAIN BIKING?
As mentioned earlier, I started as a cross-country rider. I want to do well in all areas of cycling. Naturally, when there are opportunities for downhill and enduro races, I would not hesitate to join in the fun. I love to experience and challenge myself at different trails around the world. I enjoyed every trails I rode so far. Every trails around the world have their own unique style and characteristic. Each of them invoke a different feeling.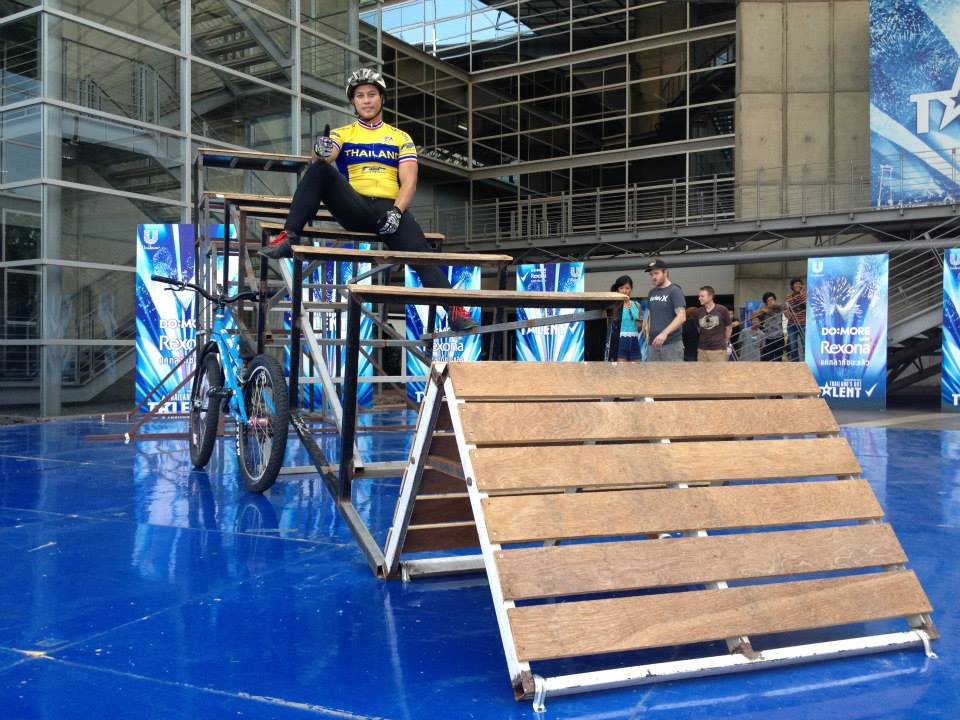 BEING AN OPINION LEADER IN THE SPORT, WHEN WOULD BE THE BEST TIME TO HELP PROMOTE CYCLING TO THE UNINITATED?
In my opinion, the seniors and veterans of each local cycling scene has a big part to play in promoting cycling. If the seniors and expert riders are often seen doing their stuff, the younger riders would want to join in. Sport events are also very good ways to promote the sport. Event organisers can take the role of influencer and provide information, facilitate demos and encourage participation. They can share experiences with beginners or people who might pick up cycling as a hobby so that they can make that big step and start riding. They can also help to introduce outstanding local riders.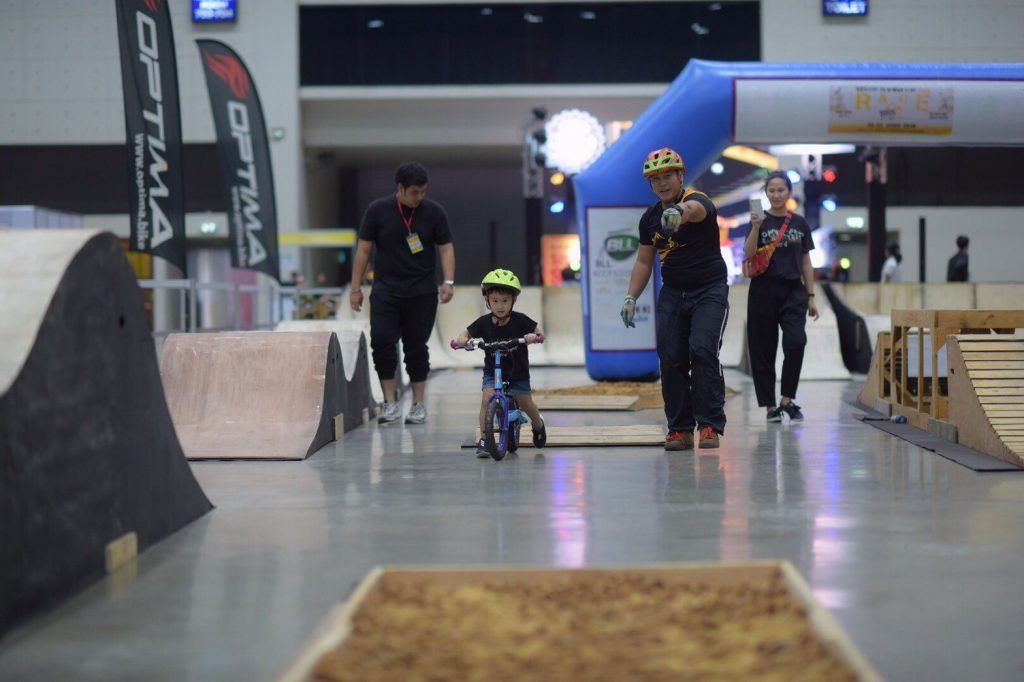 WHAT DO YOU THINK IS THE MOST EFFECTIVE WAY TO PROMOTE CYCLING?
It would be immersion. I find being friendly and joining various cycling groups a very effective way to promote new cycling disciplines/sub-disciplines. It may feel awkward and difficult to break the ice in the beginning. Forget that feeling and just go ahead and join the groups for rides. It's pretty easy to become comfortable and friendly with everyone in the group quickly.
During ride meet-ups, I would sometimes share my riding experiences with those who showed interest in finding out more. For example, with my trail riding group of friends, our conversation sometimes wandered onto street trials and I would share what I know about the sport with them. It's up to them to take the next step, but I am ready to help fuel their interest.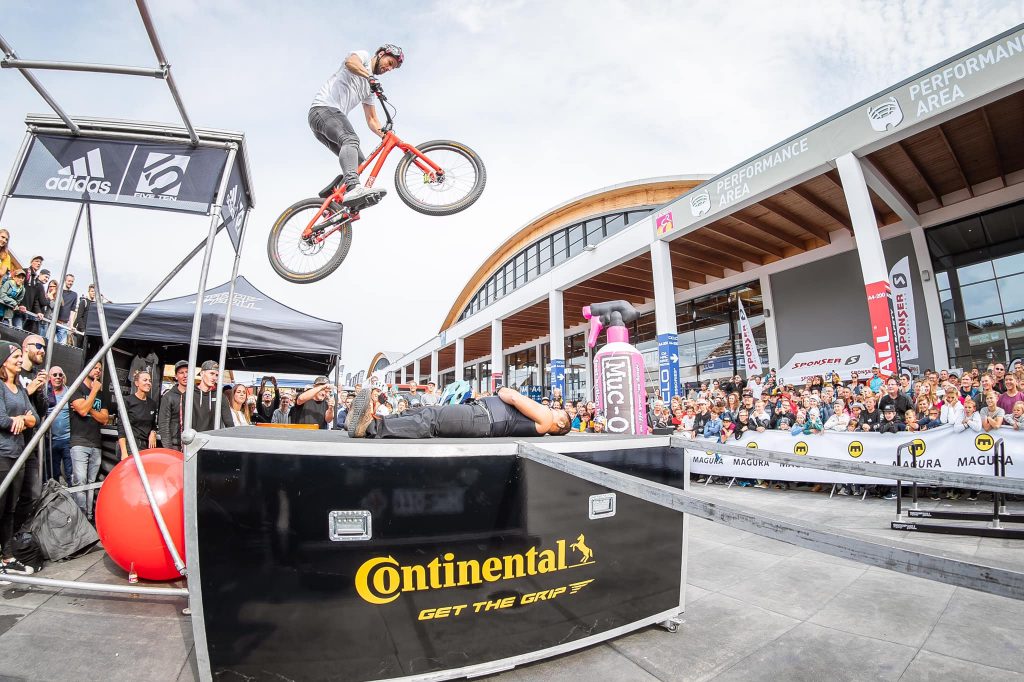 WHAT DO YOU THINK IS THE DETERMINING FACTOR FOR A YOUNG RIDER TO CHOOSE BETWEEN BMX AND STREET TRIALS?
There is no definite answer to this. Firstly, it would really depends on which riding style caught the rider's attention and created a lasting impact in his/her mind first. Street trials and street BMX have different yet similar tricks and styles. It also depends on how a rider eventually develop his/her riding style. There are many riders who ride both street trials and street BMX. Friends' influences also play an important part in a beginner's choice. Next, would be the availability of the bikes for purchase in the area. Or how easy and affordable it is to get one online. With the convenience of social media, information about any riding discipline/sub-discipline is easily accessible.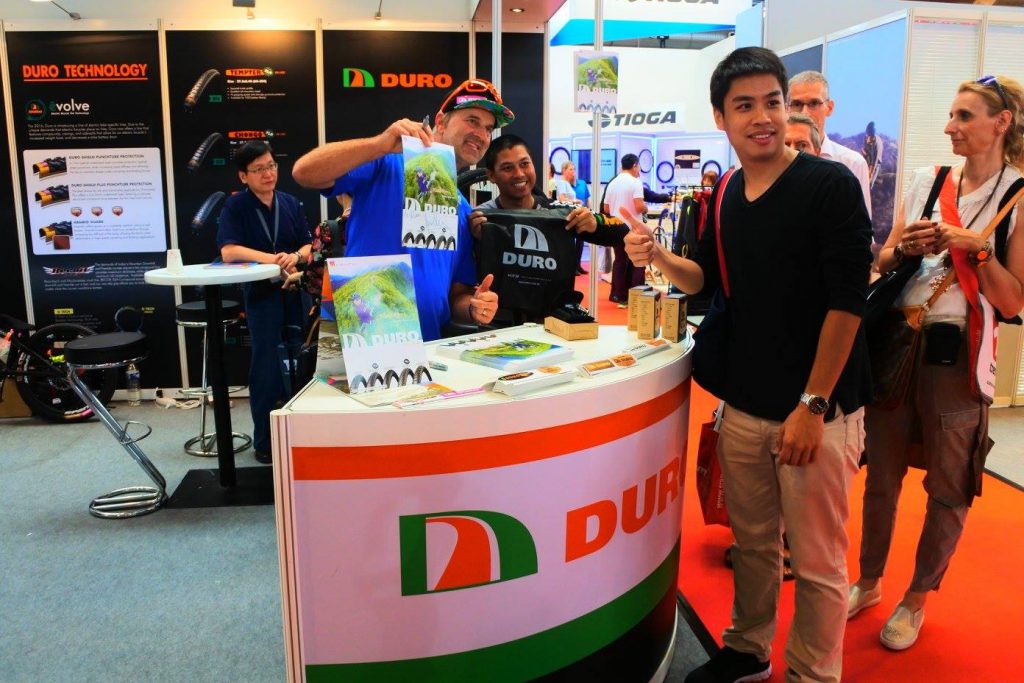 YOU HAVE SPENT QUITE A BIT OF TIME WITH BIKE SHOWS AND PERFORMANCES. PLEASE SHARE SOME OF YOUR INTERESTING ADVENTURES WITH US.
I am deeply inspired by Hans Rey's videos. I would watch his videos and use them as a learning aid. In 2015, I met up with Hans Ray at Euro Bike. It was a really special moment for me. We had our first jam session during that visit.
In that same year, I got acquainted with Danny Macaskill and he introduced me to Magura. Magura subsequently send me a pair of their brakes and I became one of their Thailand ambassadors.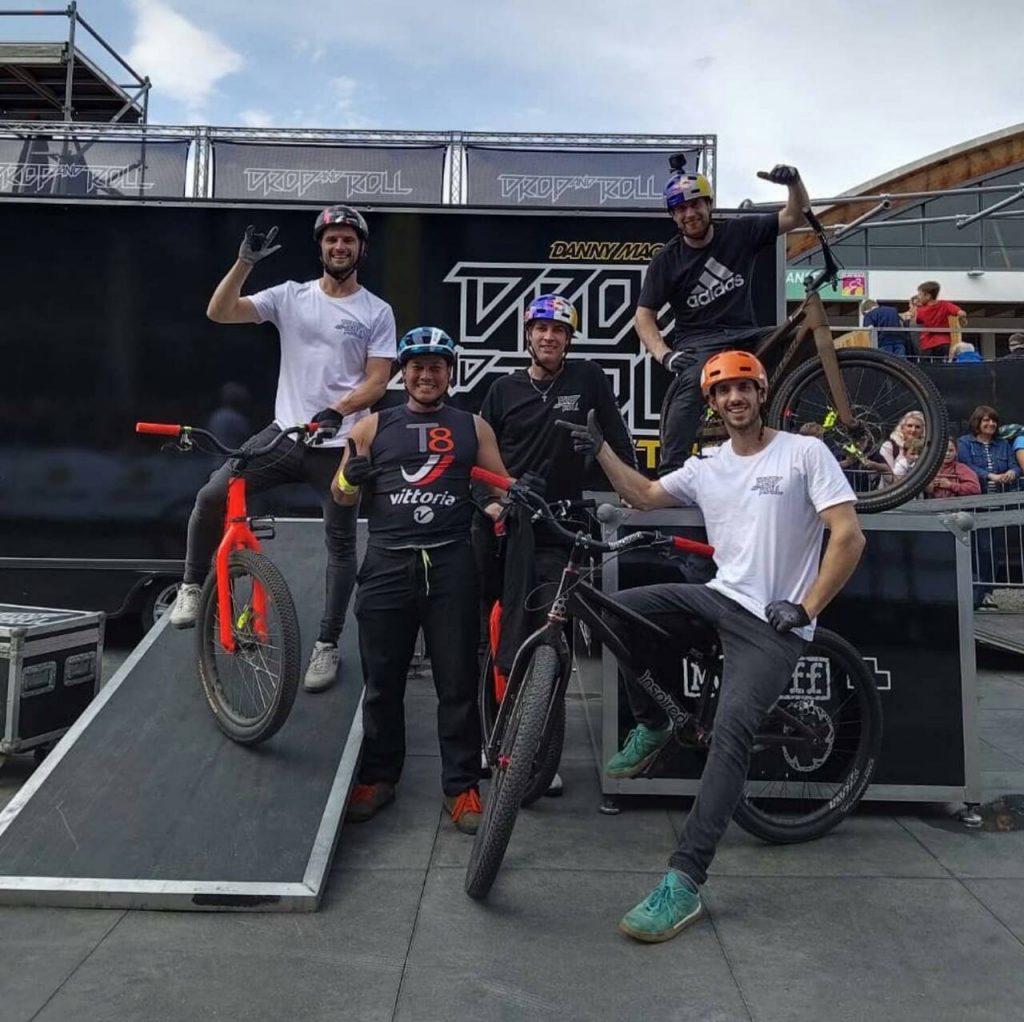 I would also say that Euro Bike 2015 was some sort of a turning point for me. I met up with some brands and recieved ambassadorship offers from them.
The following year, at Euro Bike 2016, I acquired ambassadorships with Duro Tyres and Kelly Bikes. Instead of being just a visitor, I was attached with the Duro Tyre booth along with Hans Rey.
In 2018, I got ambassadorships offers from Xfusion, Sunn and Bold Cycling. Kelly Bikers also renewed their ambassadorship with me. 
In 2019, I represented Asia Bike Show and had another booth at Euro Bike 2019. It was a happy occasion meeting old friends there. During the show, I was given a surprise introduction by Danny Macaskill during one of his Drop & Roll Performances! I was a little shocked but bit the bullet and went on to join in the fun! It was an awesome experience for me.
My impromptu performance with Drop & Roll caught the attention of Inspired Bikes and landed me with an ambassadorship offer from them.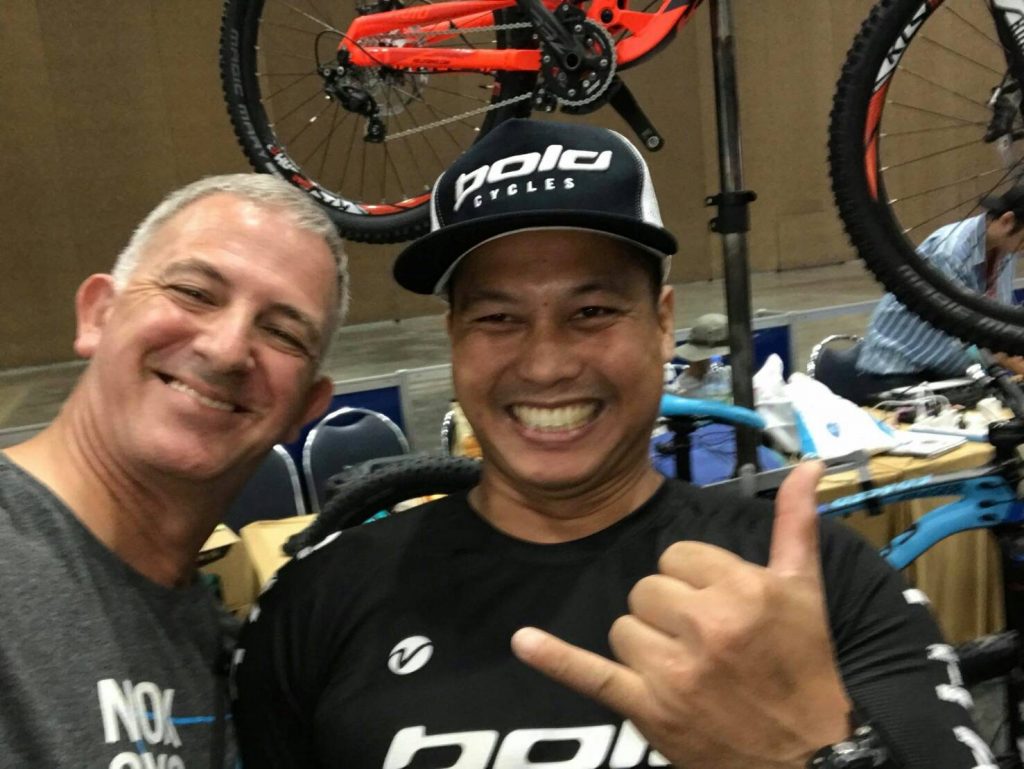 ANY PROJECTS COMING UP SOON?
Due to the Covid situation, we see many sporting events canceled. One notable one would be International Chiang Mai Enduro 2020. I am hoping to organise a cycle event in Bangkok by end of this year. And an E-bike event next year. I hope to share more details about them when details are firmed up.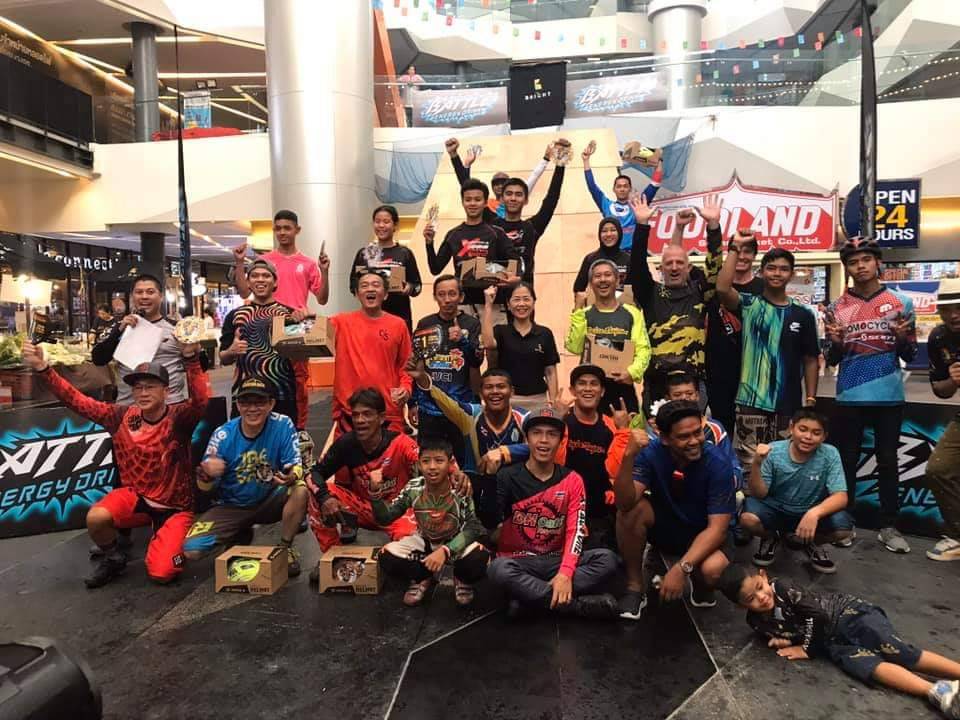 FINALLY, ANY TIPS FOR FOLKS WHO WISH TO PICK UP STREET TRIAL / BMX?
I would ask the rider whether he/she intends to put heart and soul into this sport? Having interest is the first step. If there is interest in this sport, then that rider would tend to ride often. Practice would make perfect.
As what I have been telling younger riders who I have coached before – building a strong foundation is very important if you want to do well in the sport.
With a strong interest and the right attitude, stay consistent with your practice/training, aim for a strong foundation and never stop thinking about improving yourself. Keep riding!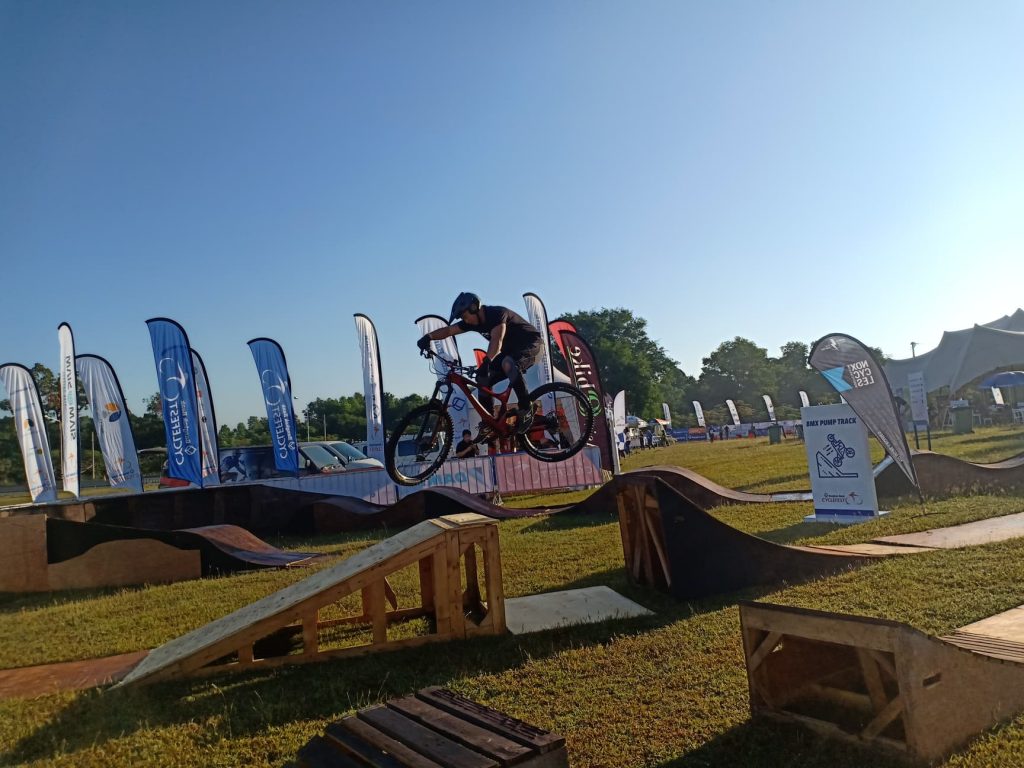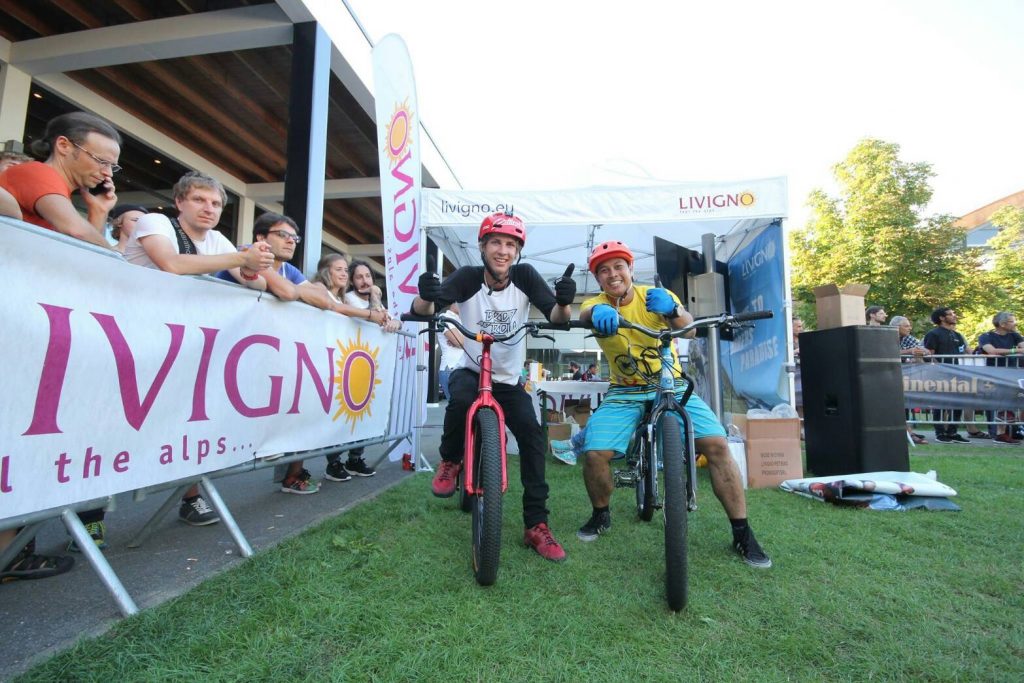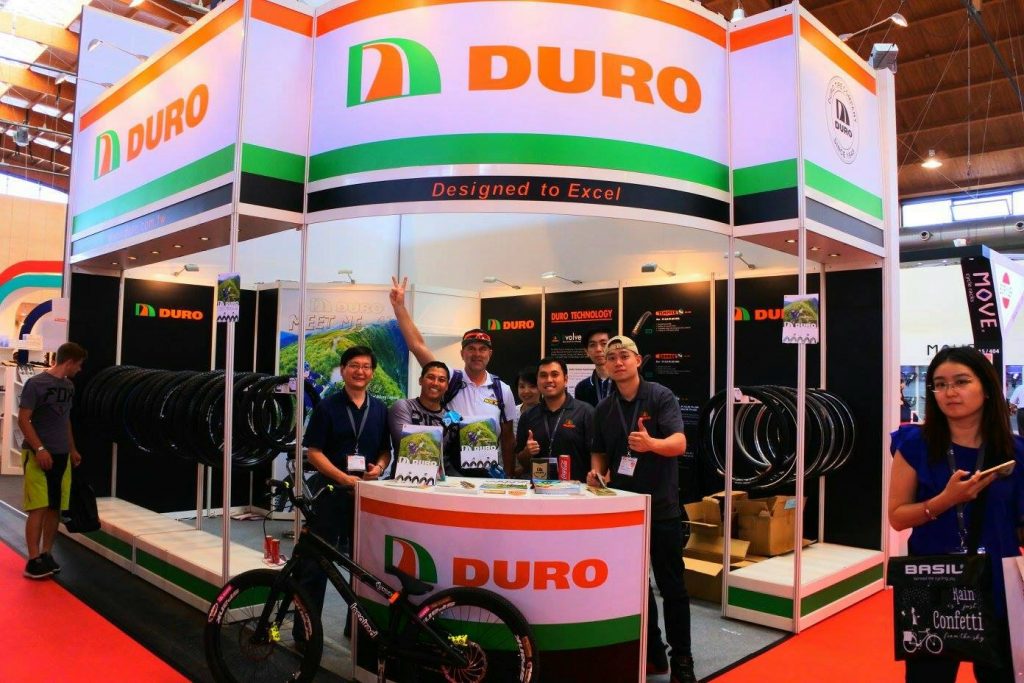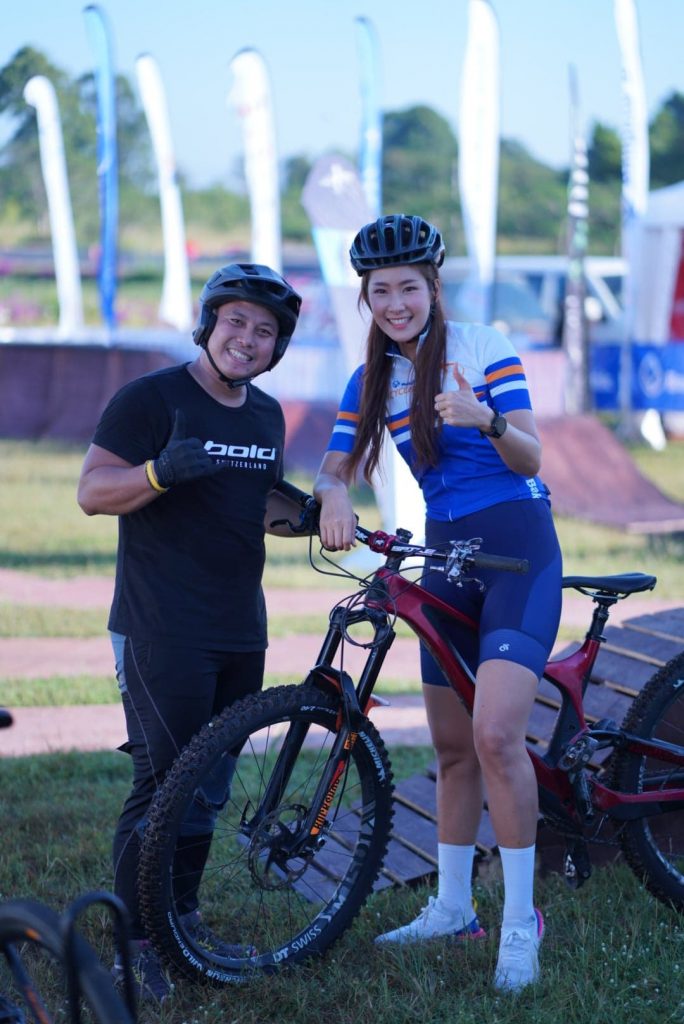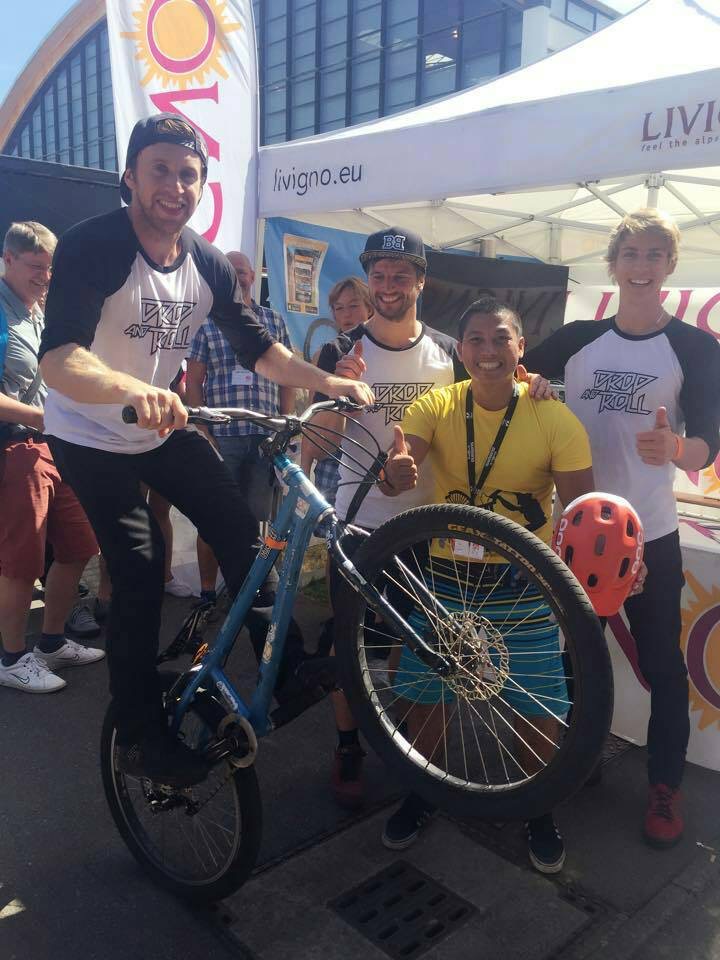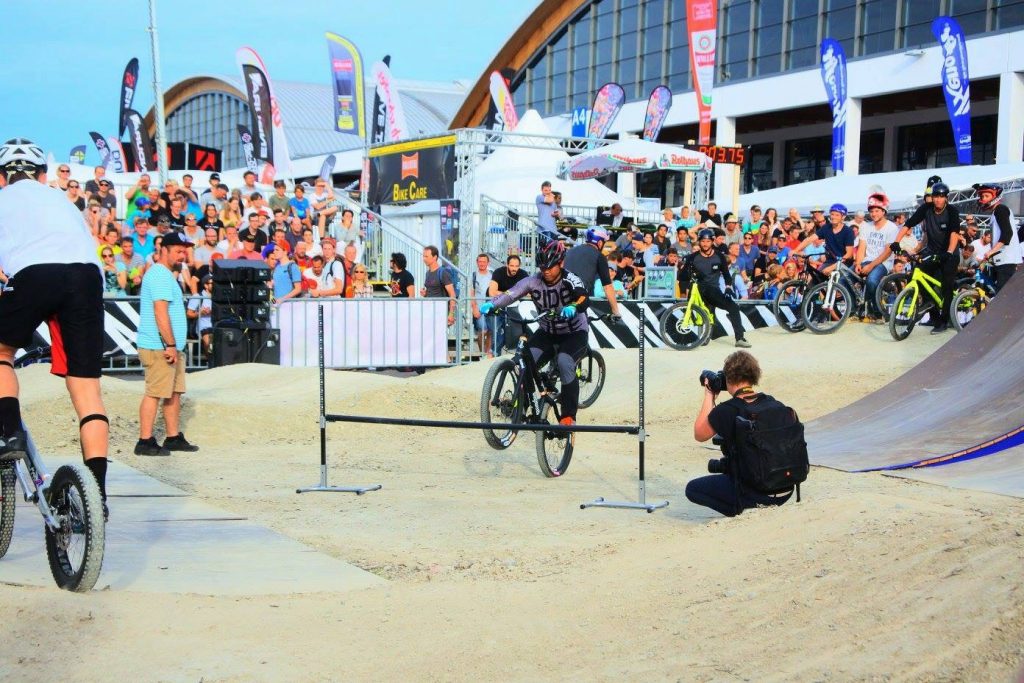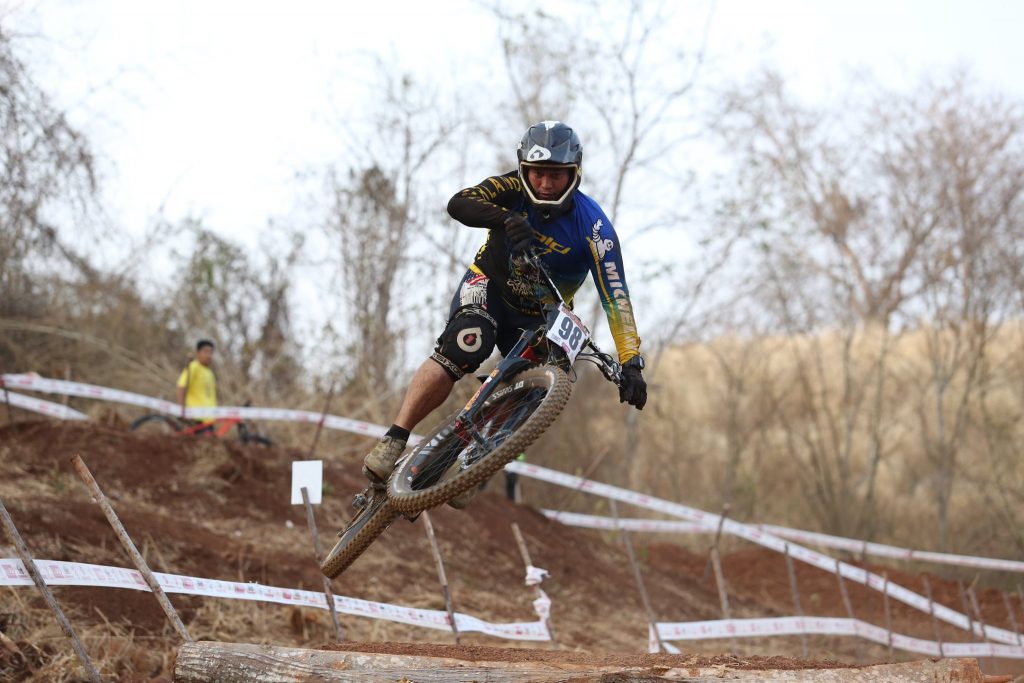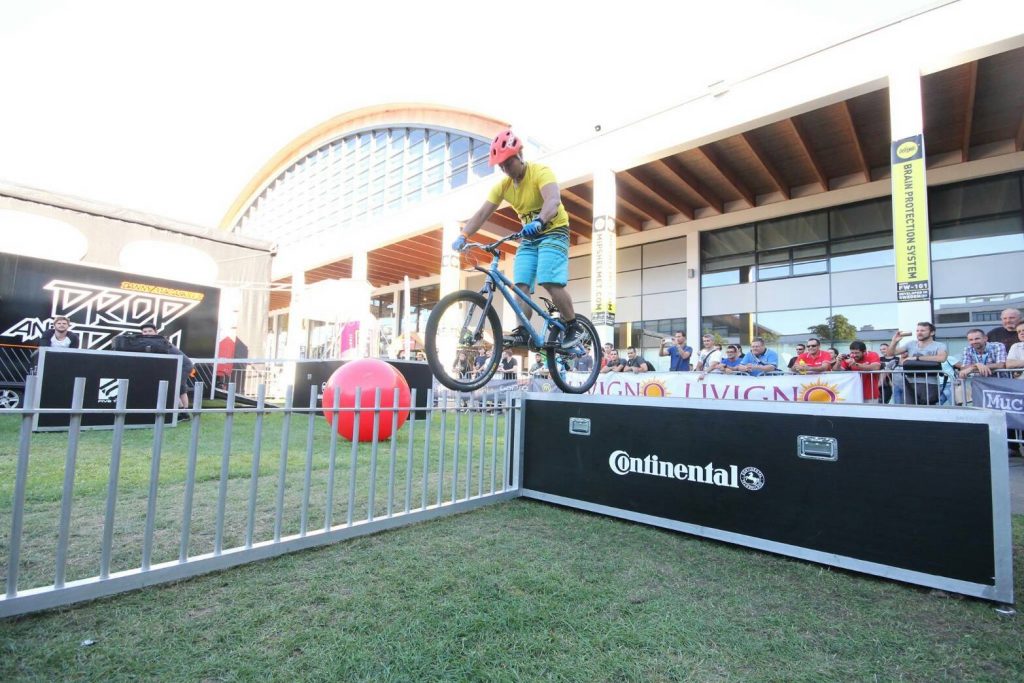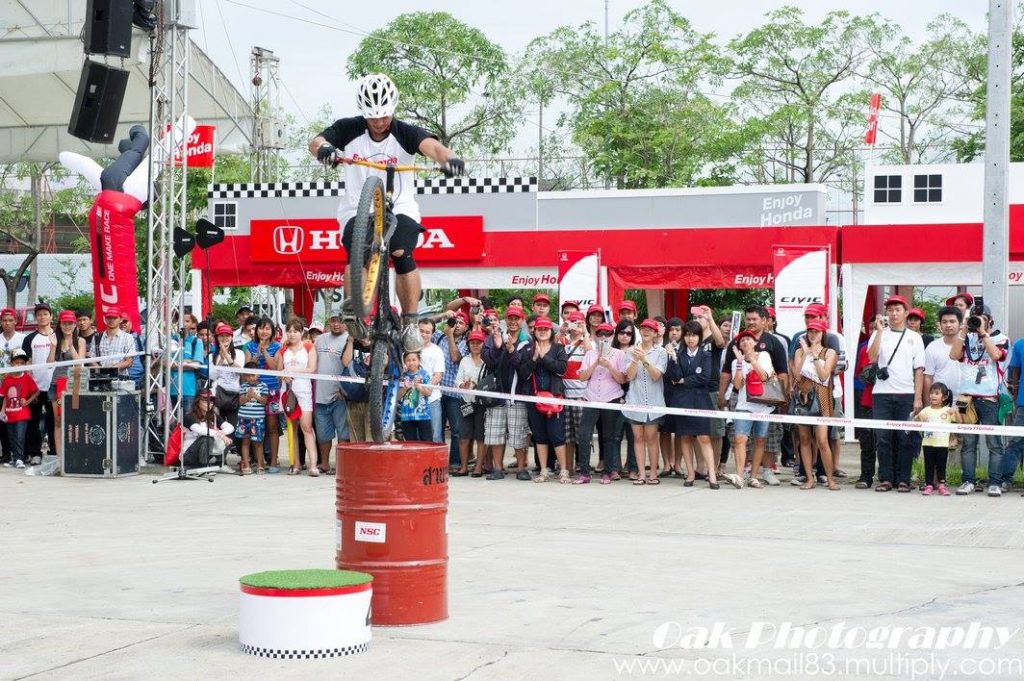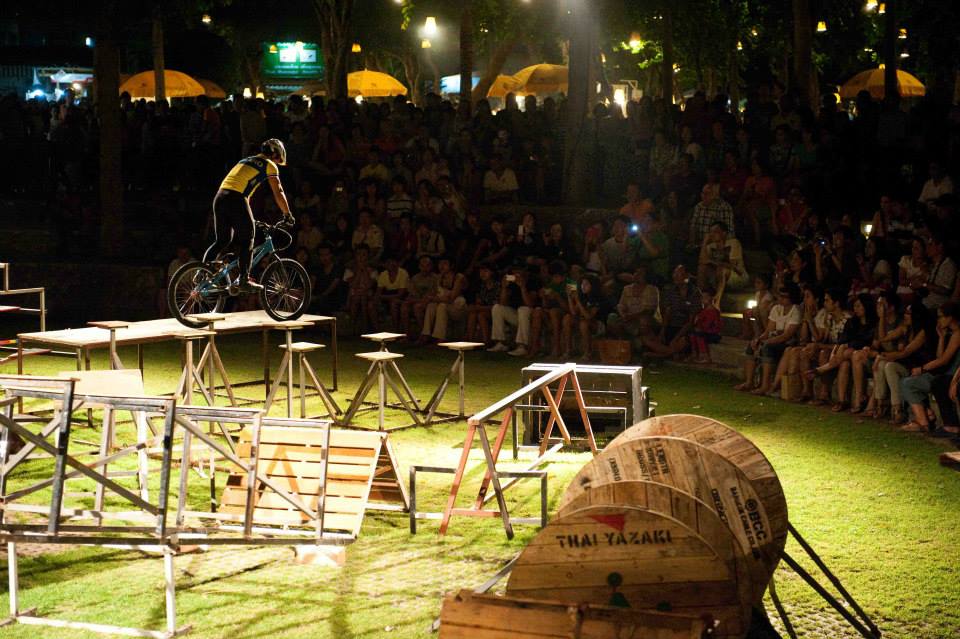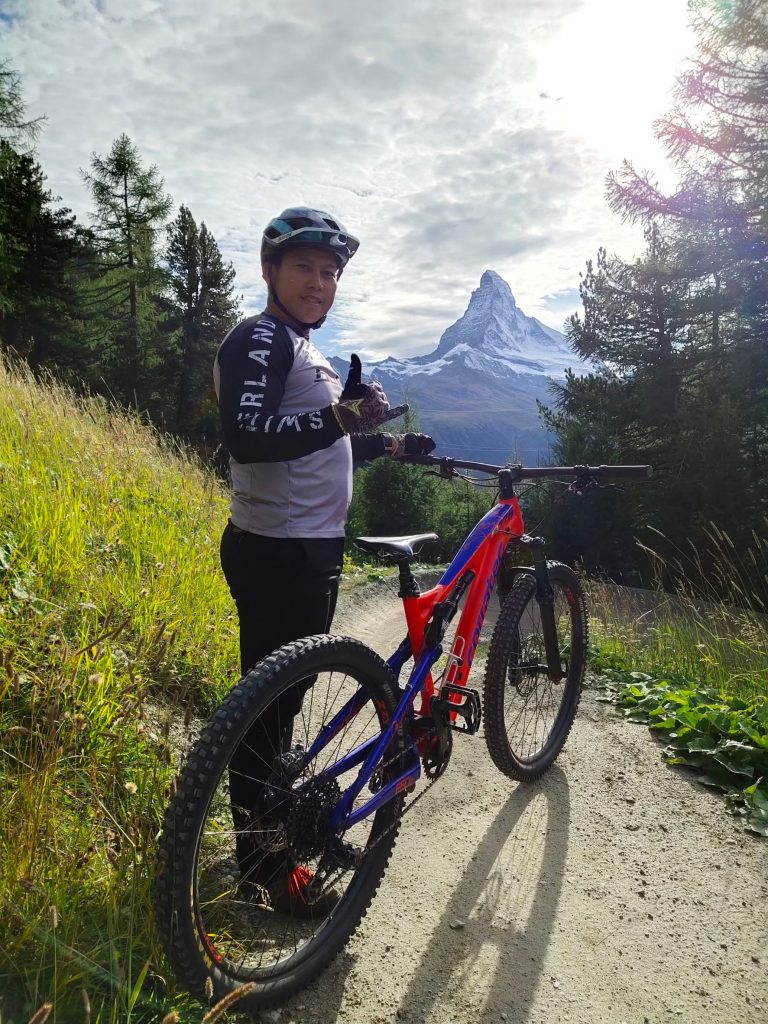 LIKE and FOLLOW us: Bikezilla Facebook Page • Bikezilla Bikers Group Page • BikezillaWorld Instagram • BikezillaSG Instagram • Bikezilla STRAVA
All photos used with permission by Gorn "Boy" Sangkaboon