VENEZUELAN BMX STAR DANIEL DHERS TALKS ABOUT HIS CAREER AND AN EXCITING 2020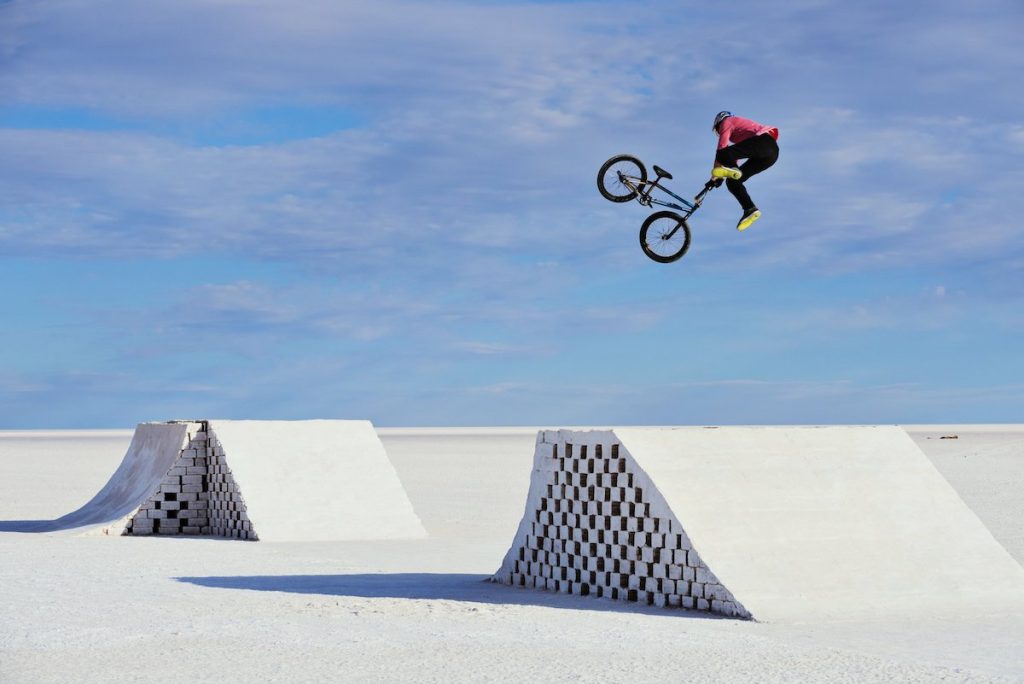 Daniel Dhers has enjoyed a legendary BMX career that has seen him win everything there is to win including a haul of five X Games gold medals. His tricks and titles have seen him become one of the most popular riders on the planet.

Next year will see him head to Tokyo to compete in the BMX Freestyle Park competition for the first time and we caught up with the veteran of the scene to discuss his life on two wheels. 

Here is what the 2019 Pan American Games champion had to say about his career so far and what lies ahead for him beyond Japan next year:
1. What do you think the kid who first got on a bike to socialise with his friends in Venezuela would have said about your career so far?
I really don't think he would have believed all that has happened in my career, especially right at the beginning when there weren't many places or people to ride with. I think he would have said that we were crazy to think all this was possible!
2. What does it mean for you to qualify for Tokyo and represent Venezuela on the biggest stage of all?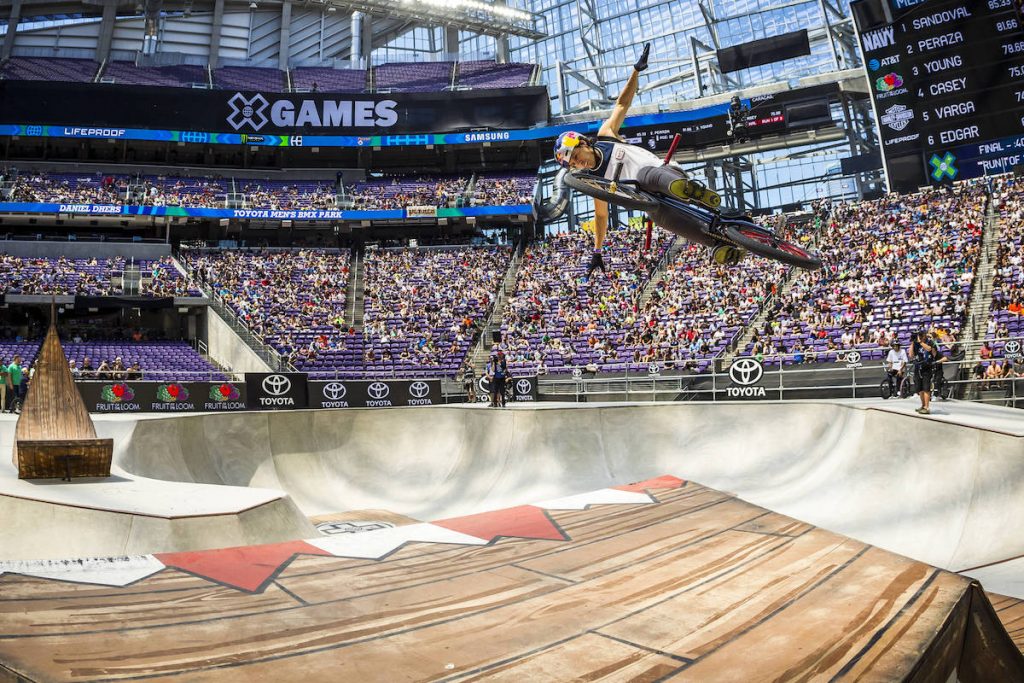 I know how happy sports can make a country that's constantly going though problems, so it means a lot to be able to contribute a little bit to that happiness. I'm not sure if it's a final career goal as I think my goals have consistently evolved over the years. At first, I just wanted to make top 10 and ended up winning Dew Tour for a few years, then it was getting invited to X Games, then winning them, then winning the FISE World Series, then winning UCI World Cups and then to make it to Tokyo. It's certainly one of the biggest achievements in my career but, after Tokyo, I will find something else to look forward to.
3. How do you think you have been able to keep riding and performing so well into your mid 30s in such a physically demanding sport?
Definitely a lot of work. I ride every day and have been taking care of my body by strengthening it at the gym and working on my endurance. At this point, I really enjoy challenging the new kids so it keeps me motivated to keep progressing.
4. Where does your motivation come from to keep training and competing?
I think it all started from the beginning of my career. I didn't want to have one good year and that's it. I wanted to prove that it wasn't luck, so I made sure I would work hard to be on top for as long as I could possibly be. Motivation is a crazy thing – sometimes you have it and sometimes you don't. I just try to find something to keep me going, whether that is an event or just riding with someone but you have got to keep putting goals in your path so you don't just sink into the abyss.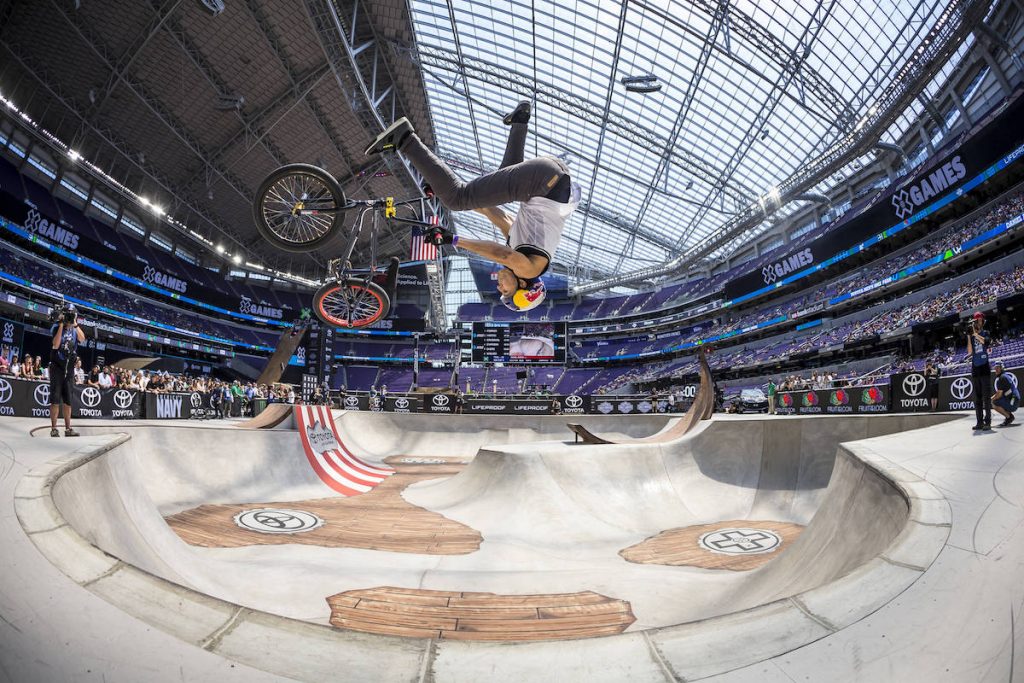 5. Can you remember the moment when you got your first ever bike? If so, what was it?
It was a 16 inch when I was about four years old. I tried to ride it and kept falling over – even with training wheels. At that point, I hated bikes and thought I would never ride a bike again in my life.
6. Was riding in Caracas fun or extremely challenging as you must have been in the minority?
It was both. I had so much fun riding my bike, which is why I kept doing it but it was challenging at times. There was only one skatepark in the city and, when that closed, we could only ride on the street which was cool but Caracas was certainly dangerous with crime and traffic. Parts were expensive and hard to come by too – there would be times you could find 2-3 brands and then times you couldn't find anything. We became very resourceful to fix our bikes and, overall, I think all those experiences shaped me into the person I am today.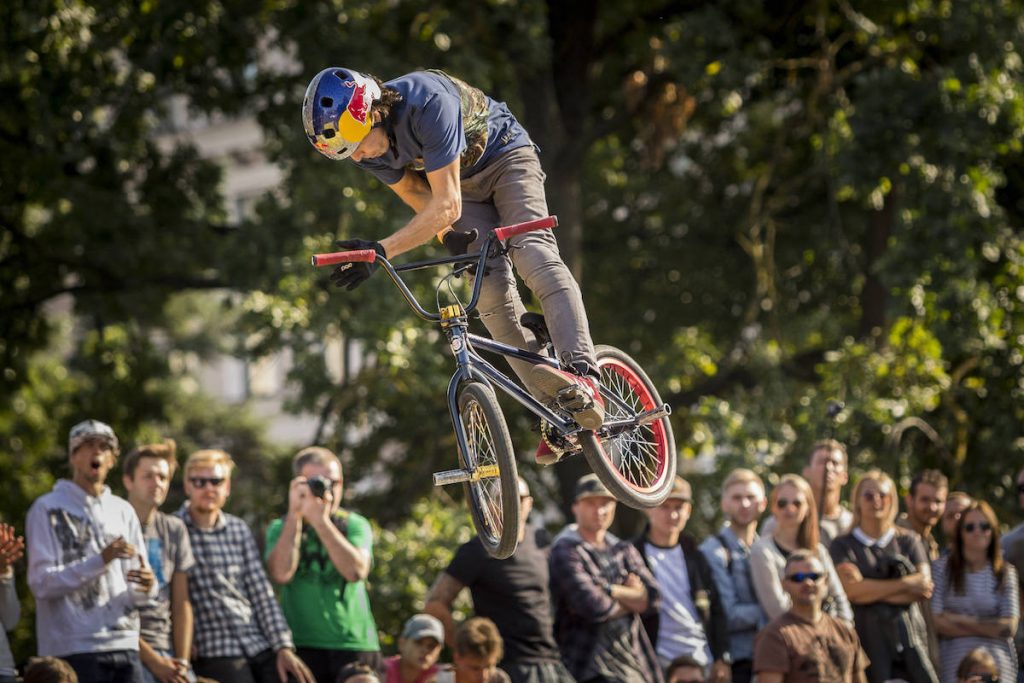 7. How much did the move to Buenos Aires help your BMX aspirations?
It helped big time. At first I didn't want to move, I liked being in Caracas but as a minor I had no choice but to move with my parents there. It was the first time experiencing winter and the skatepark was far away and outdoors. It was hell to ride, but the sport was a lot more developed in Argentina. They had real pros, bike brands, parks and the like. I learned a lot from the riders there because it was the first time I could see some of the tricks that I had only seen in magazines for years in person – that was huge. The winter was my final motivation to come to the United States, because I hated being cold so much.
8. What did your friends and family make of you being on your bike the whole time?
I am the only person in the family who ever did sports. My friends were cool because they were riding too but my Mum, Dad and uncle weren't so psyched that I would skip school to go ride. They chained my bike to a truck, so I wouldn't ride and focus on school.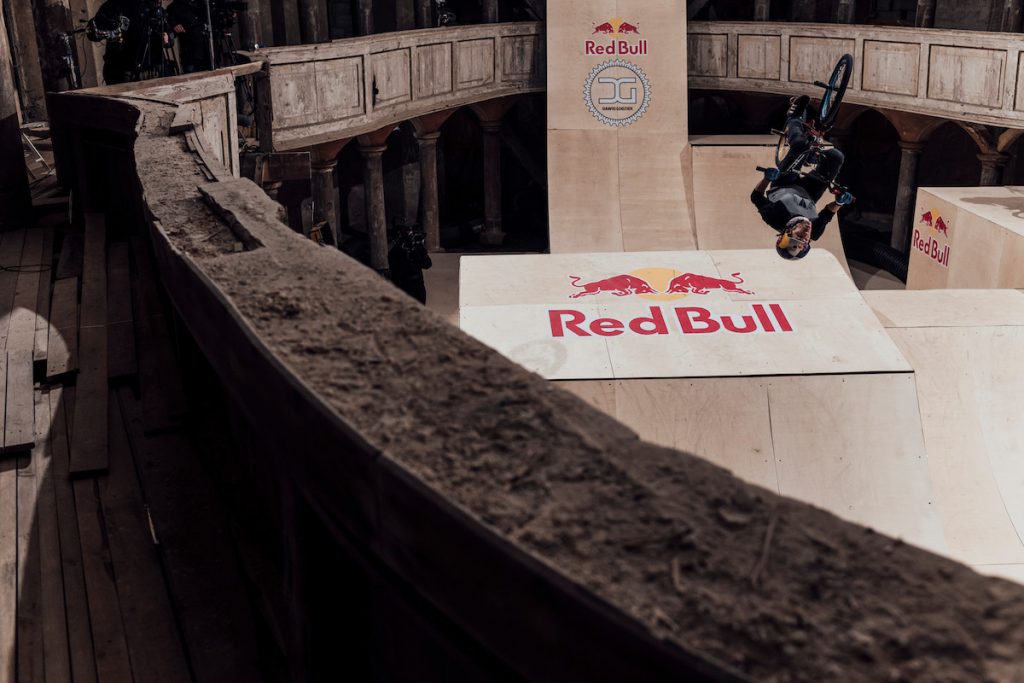 9. If you had to rank the greatest achievement of your career, what would it be and why?
That's a really tough question. At this point I would say the longevity I have achieved in the sport. I've won pretty much every major event at least once in the last 15 years by beating pretty much every competitive athlete I've come across. Winning once is easy, but winning events for a long time not so much.
10. What has been the toughest moment of your career and how did you overcome it?
I think having a big injury at the beginning of your career is a turning point for a lot of riders. In my case I fell one day before the Brazil X Games in 2003, breaking my lower back, ribs, fingers and teeth. It was such a bummer because I was ready to compete with riders from the USA and I had been looking forward to that event the whole year. I couldn't really move and was in a lot of pain. I thought to myself, 'That's it, I'm done riding'. I remember checking out of the hotel with my Mum and Mark Losey – the Ride BMX editor at the time. Leigh Ramsdell (pro rider) handed me some stickers and a magazine, then just told me to not give up and they'll see me again soon. Right there and then, I knew I had to get back on my bike!
11. Who has been your hero and inspiration in the sport?
My all-time heroes are Dave Mirra (USA) and Jamie Bestwick (GBR) – they have been a huge influence in my riding both as friends and mentors.
LIKE and FOLLOW us: Bikezilla Facebook Page  • Bikezilla Bikers Singapore Group Page • BikezillaSG Instagram • Bikezilla STRAVA
Interview, Video and Photos by Red Bull